Some posts on this site contain affiliate links. If you book or buy something through these links, I earn a small commission (at no extra cost to you). Take a look at my privacy policy for more information.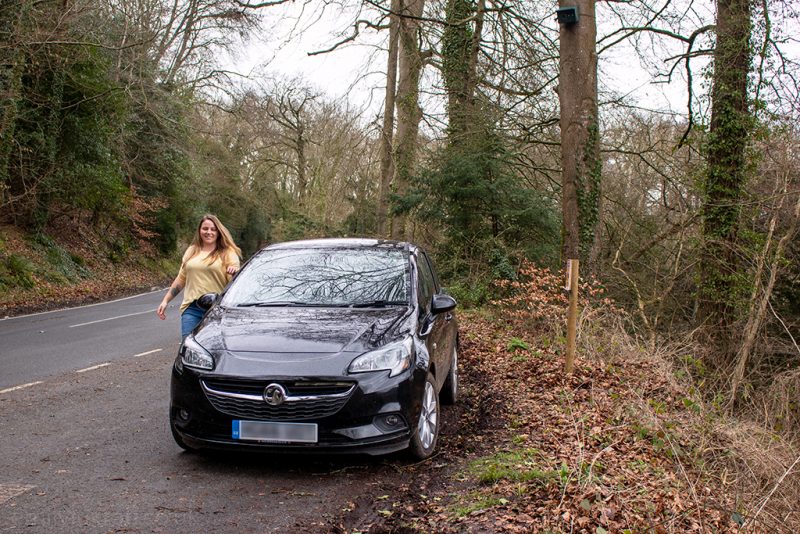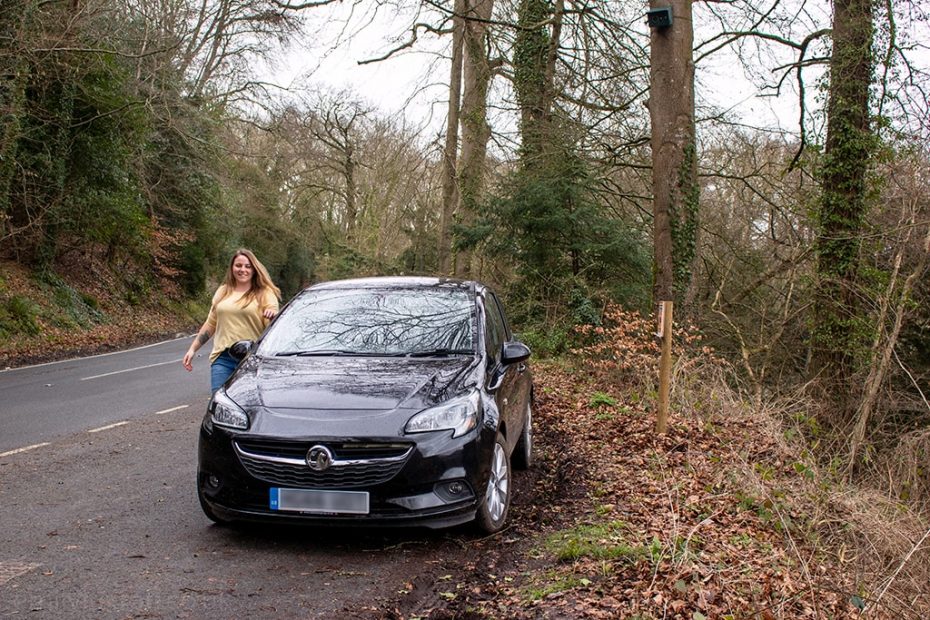 This Smart Breakdown review was sponsored by the AA. But that doesn't make my words and opinions any less real – I'm always 100% honest!
Being an inexperienced new driver is full of challenges. The driving side of it is one thing – learning road rules, getting over the anxiety I feel every time I get behind the wheel, driving abroad for the first time, trying to master parallel parking… it all takes practice. But I never anticipated how tricky simply owning a car can be!
It's all unfamiliar territory for me. MOT's, tax, congestion charges, even the car wash! Let alone running into any major problems. For me, breakdown cover is a must – but even that can lead to embarrassing moments.
A few months ago, I called my breakdown cover in a panic because a red warning light had come on my dashboard. I didn't think to look it up first, I just saw the light – which I'd not noticed before – and freaked out. So when the engineer told me that it was the light to show that your handbrake is on… I was mortified! If ONLY I'd had some kind of guide I could have checked first, I'd never have faced such embarrassment.
When the AA asked me to review their awesome new Smart Breakdown device – a small tool that helps you decode warning lights and which tells you if there's a fault with your car – it sounded right up my street!
WATCH THE VIDEO: AA Smart Breakdown Video Review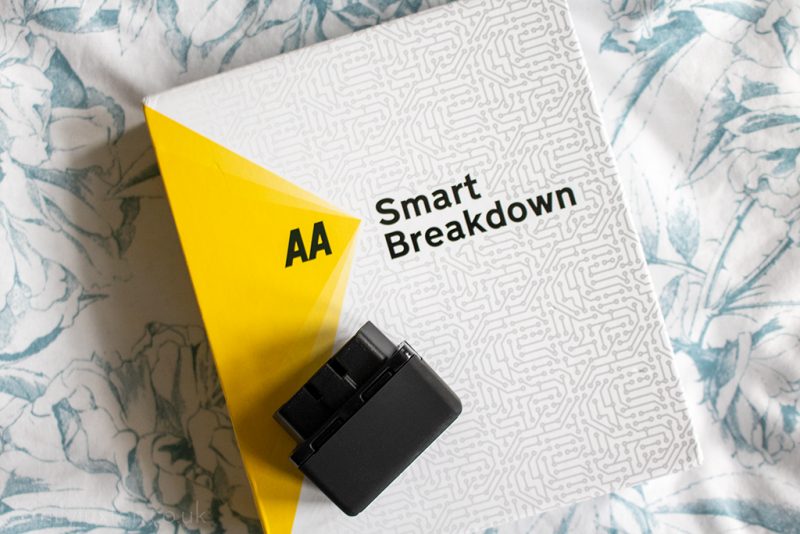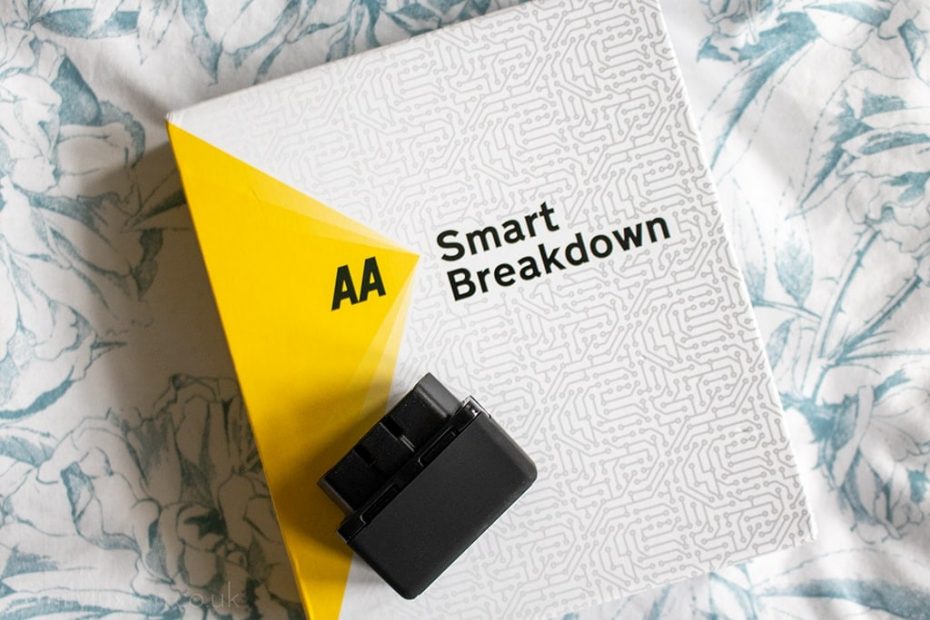 What is AA Smart Breakdown?
Put simply, Smart Breakdown is a new device from the AA which plugs into your car and syncs the onboard computer with your smartphone.
The device then sends diagnostic information about the health of your engine and battery directly to an app on your smartphone, and alerts you of any faults should they crop up. It also features a guide to help you to decode car warning lights and signs by telling you exactly what they mean, along with advice on what you might need to do.
Plus, if you break down, Smart Breakdown sends the information straight to the AA mechanics, so they come equipped with the right tools to fix the issue!
My Experiences
This year, I'm starting a series of UK road trips as a way to force myself to practice driving, at the same time as exploring more of my lovely home country. I've only been on the road a year, so now I'm busily trying to cram in 14 years worth of lost experience as quickly as possible!
So, as soon as the first bit of nice weather presented itself, I grabbed my new Smart Breakdown from the AA and hit the road…
Setting Up
Well, first I had to set it up!
Honestly – I was expecting some long, technical process which I would undoubtedly mess up at least a few times. I even got in my car 30 minutes before I wanted to leave, ready for a struggle. But I was a little underwhelmed: it's so easy. The illustrated "step by step" guide literally had just one step: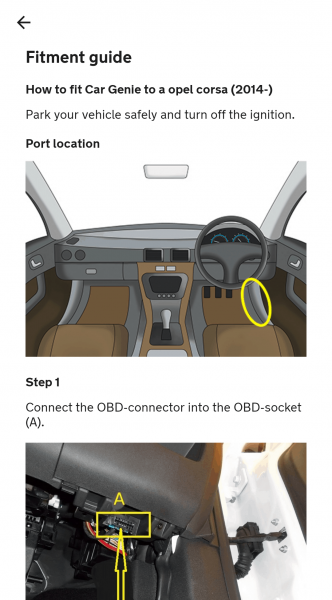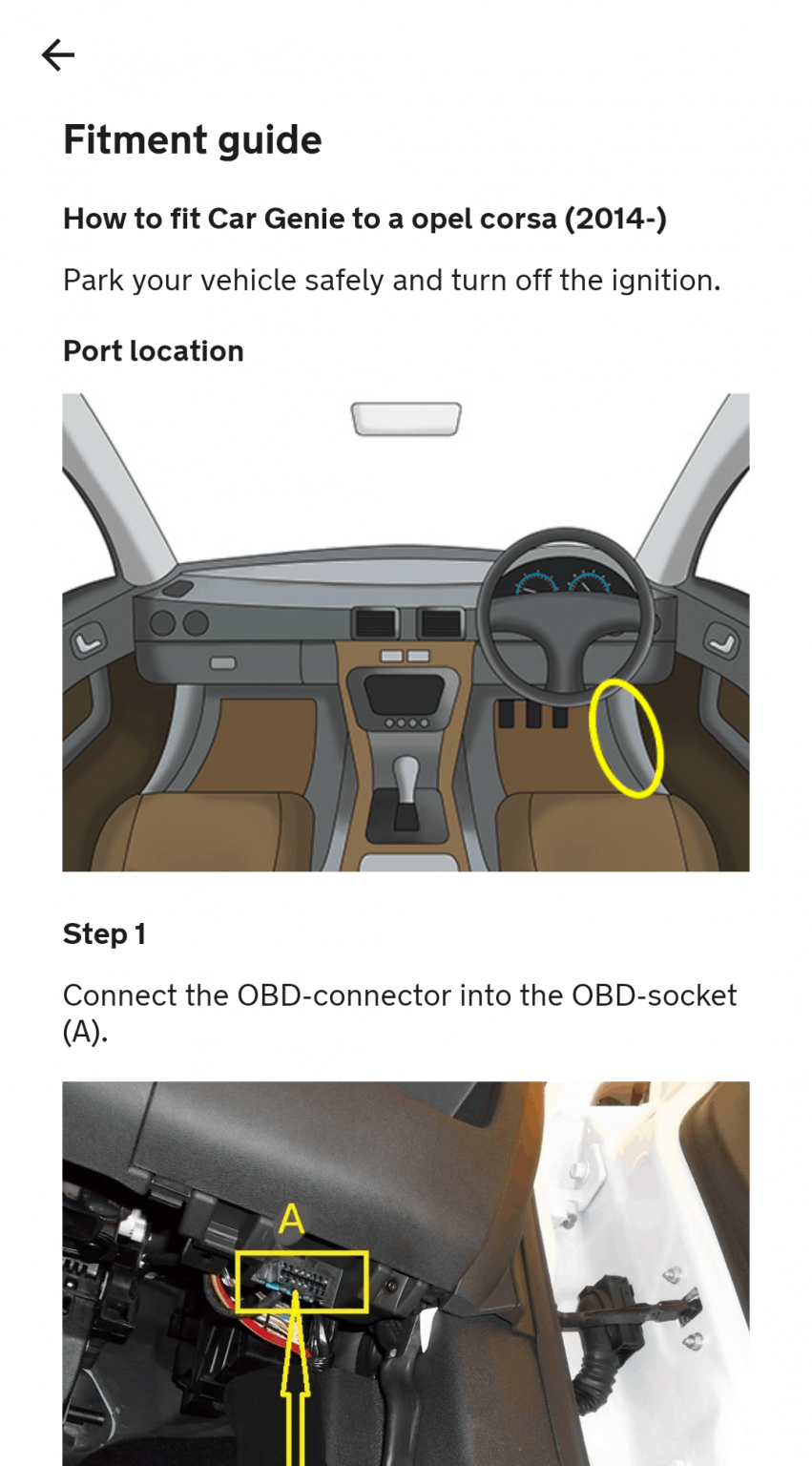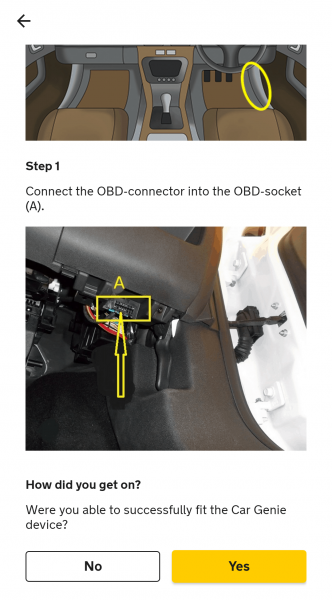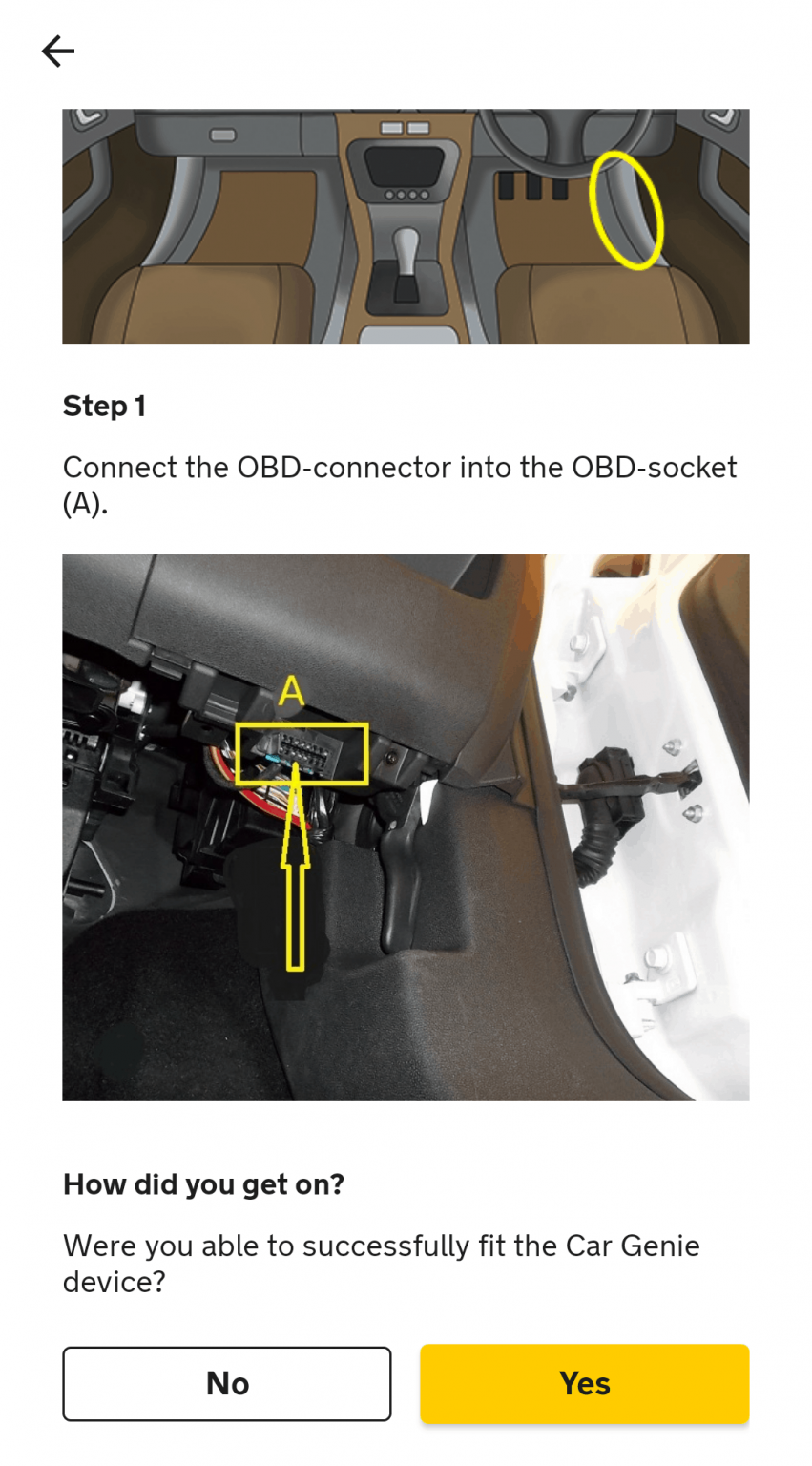 I simply opened the app, scanned the QR code on my new Smart Breakdown device, and then plugged it into a port which until that moment I'd had no idea was sitting just above my car's pedals. It took all of 60 seconds to do, and then my car was synced with the AA app on my phone.
The app displays all your vehicle details, including the battery's charge status, and if there are any faults detected. Even though my car just passed it's first MOT, I was still pretty relieved to see the faults button displaying a nice healthy green!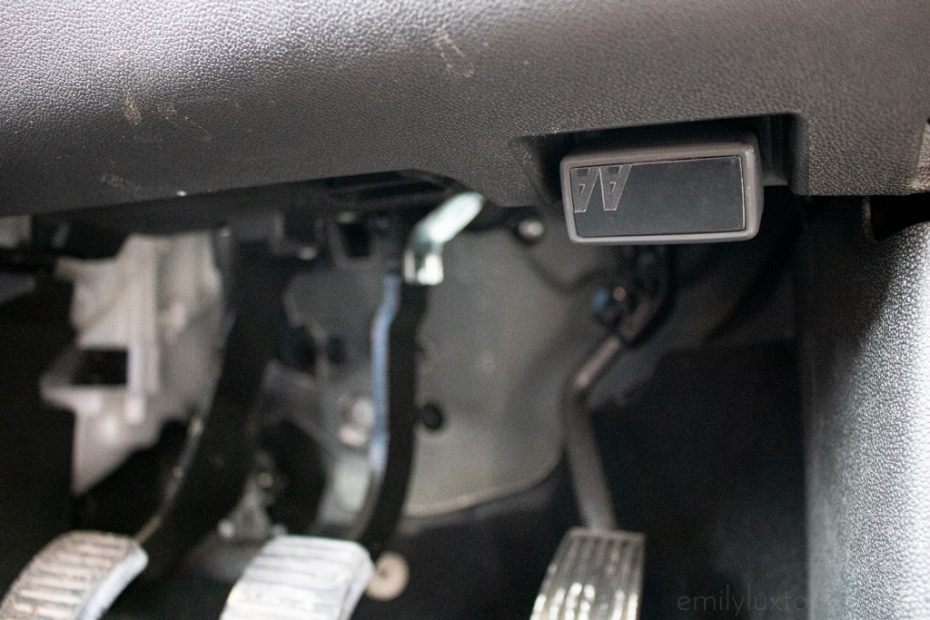 Testing Smart Breakdown and the AA App
Obviously, something like this is kind of hard to test, because you can't predict a breakdown or a fault! With my new Smart Breakdown device installed, I took my car for a spin in the South Downs. Happily – although somewhat unluckily in terms of this test – I didn't run into any problems.
What I was able to do is test out the app, and I liked what I saw!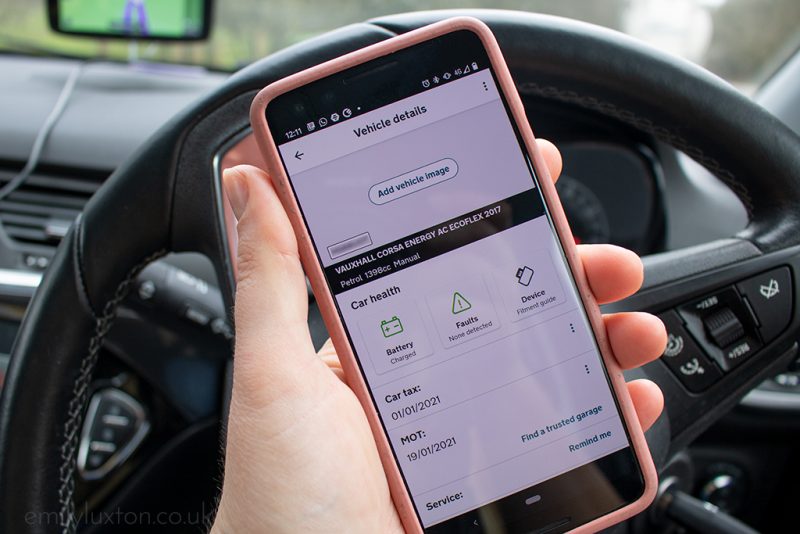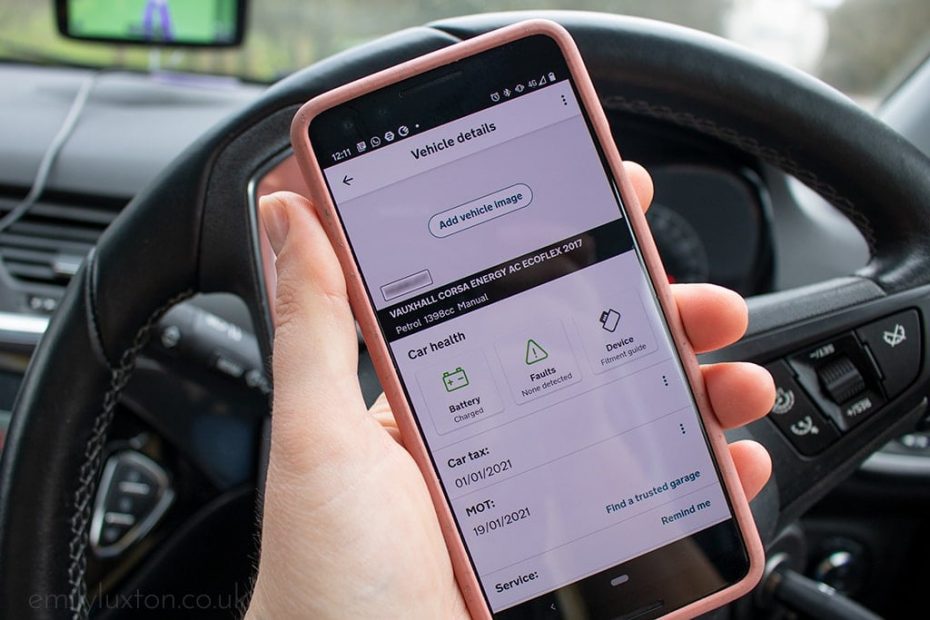 The vehicle details page displays when your next MOT and tax are due, and you can also add in reminders for your service, insurance, and breakdown cover. It also shows the status of the battery and any faults. But the best bit is the section to help you decode warning lights.
It's an exhaustive list, tailored specifically for my car. You can click on any of the warning light icons for more info. It explains, in easy-to-understand terms, exactly what the light means. It will also give advice on what you might need to do: whether the car is safe to drive, or if you need an engineer.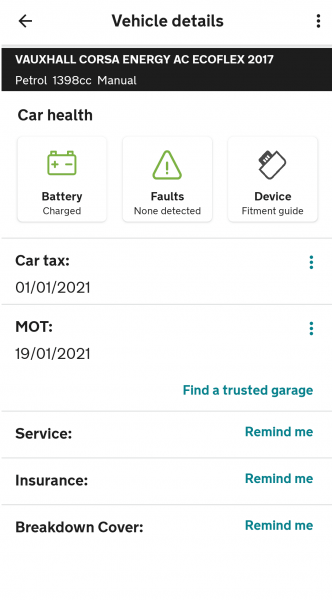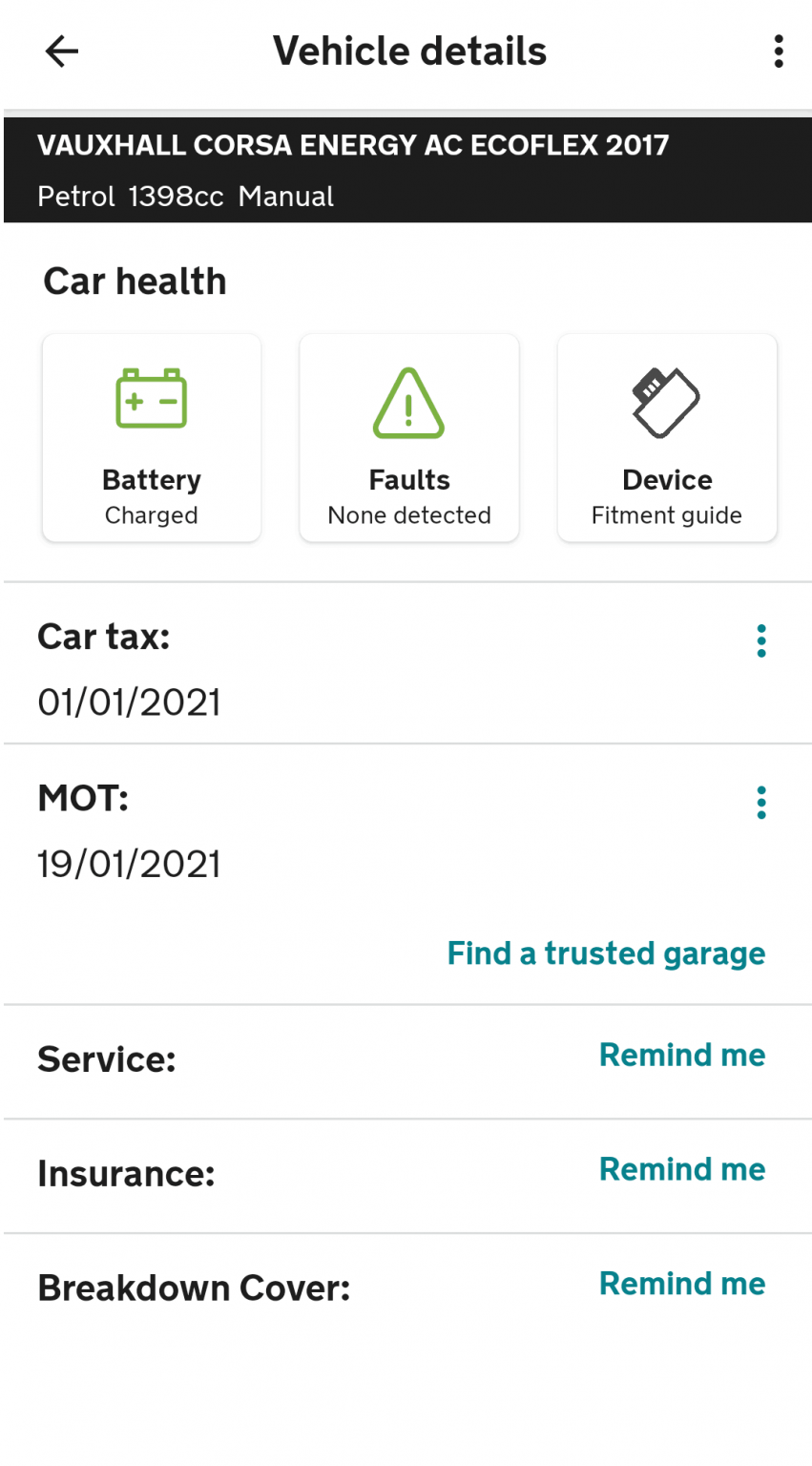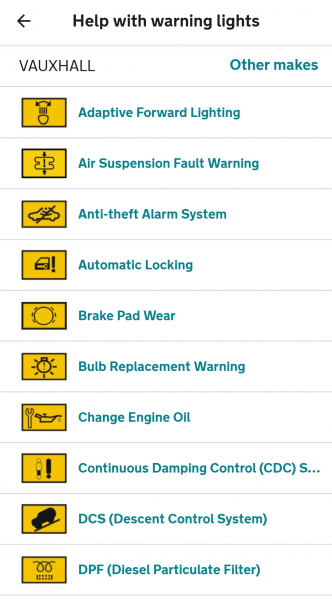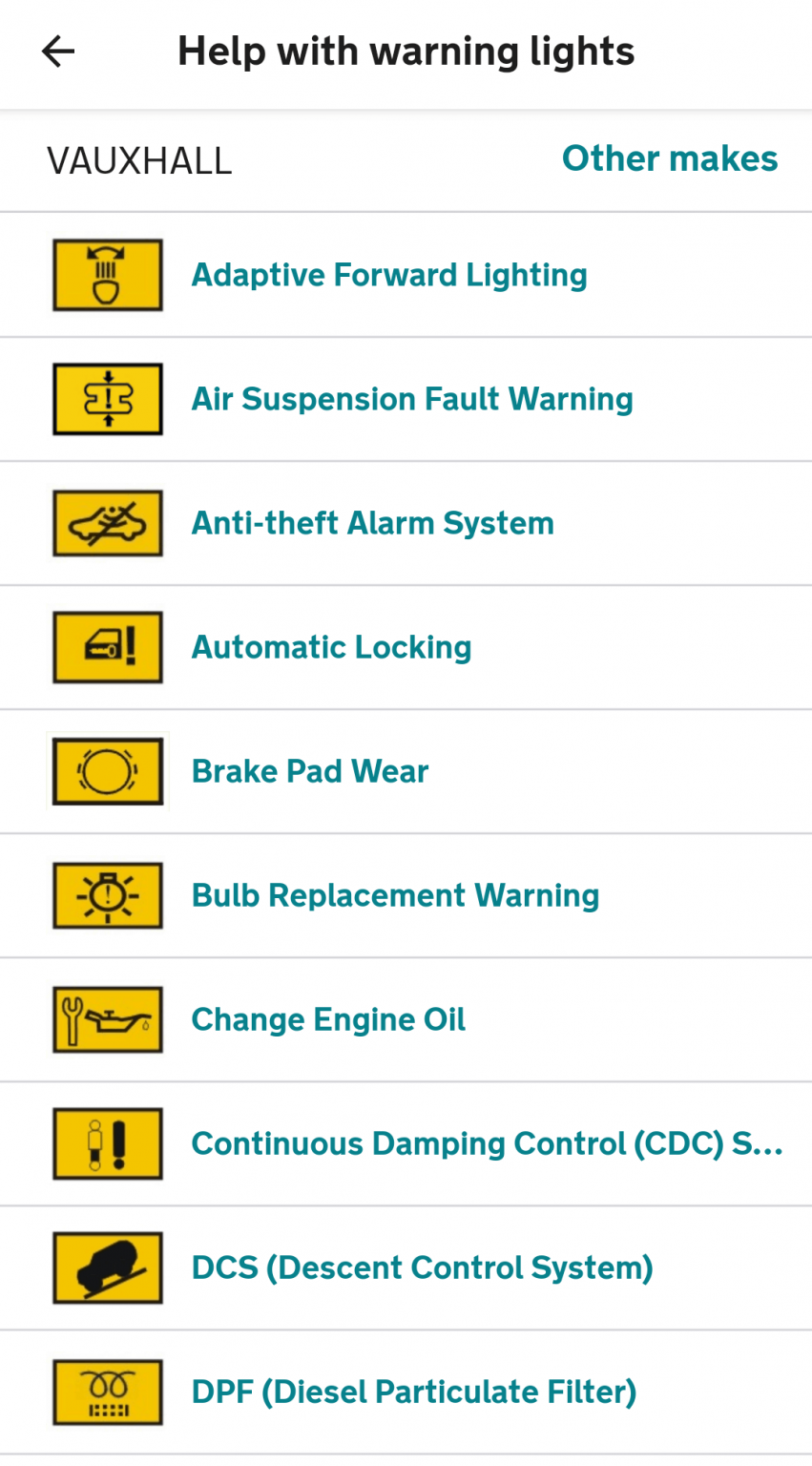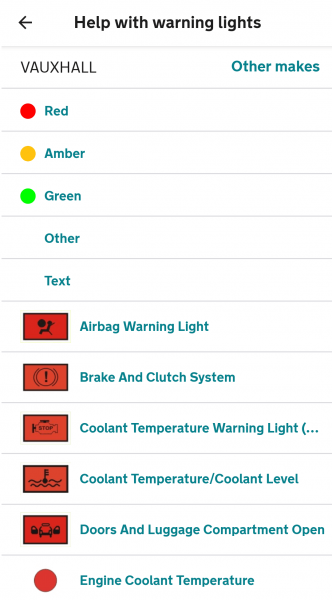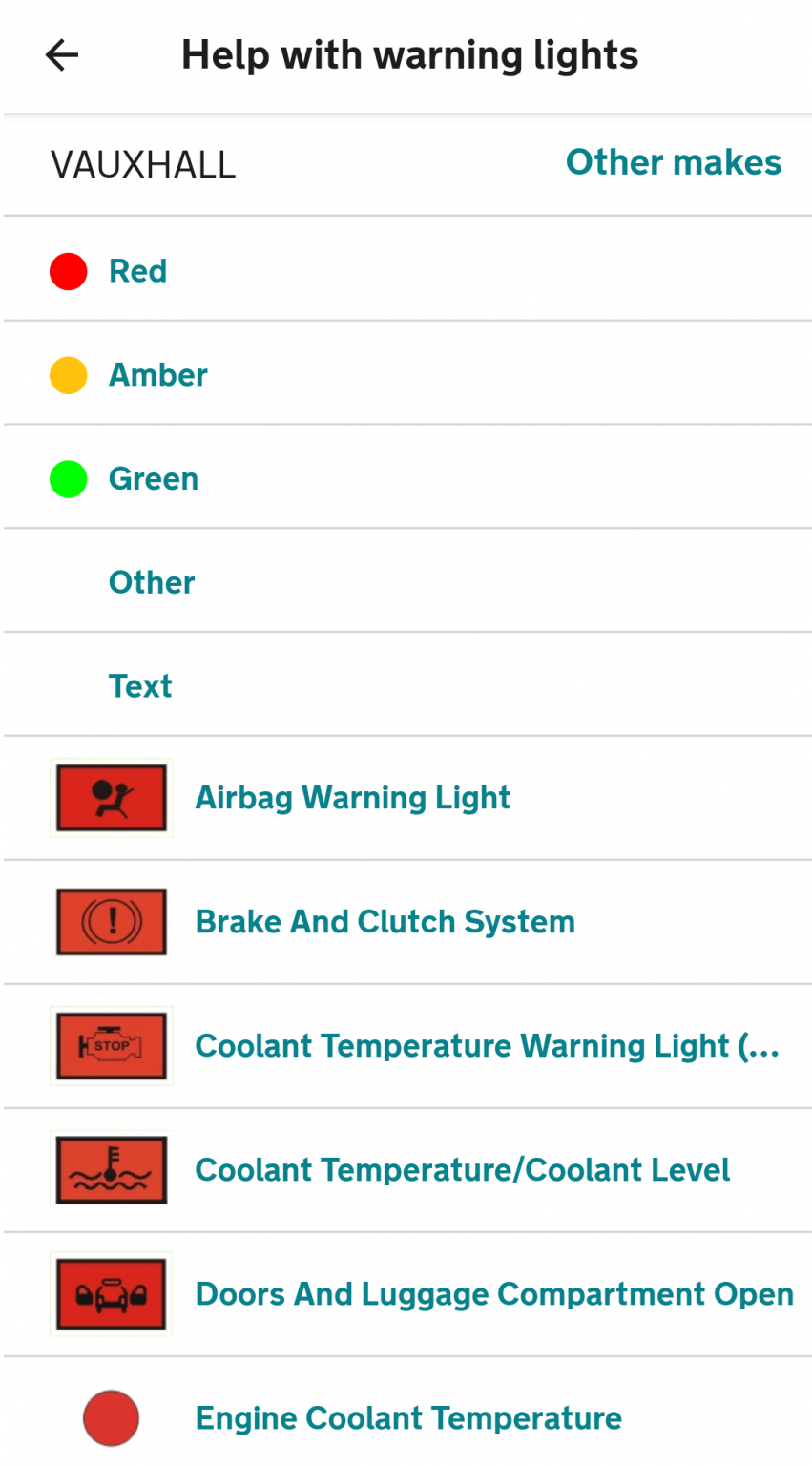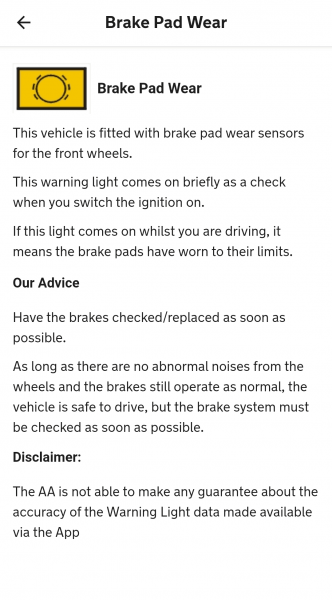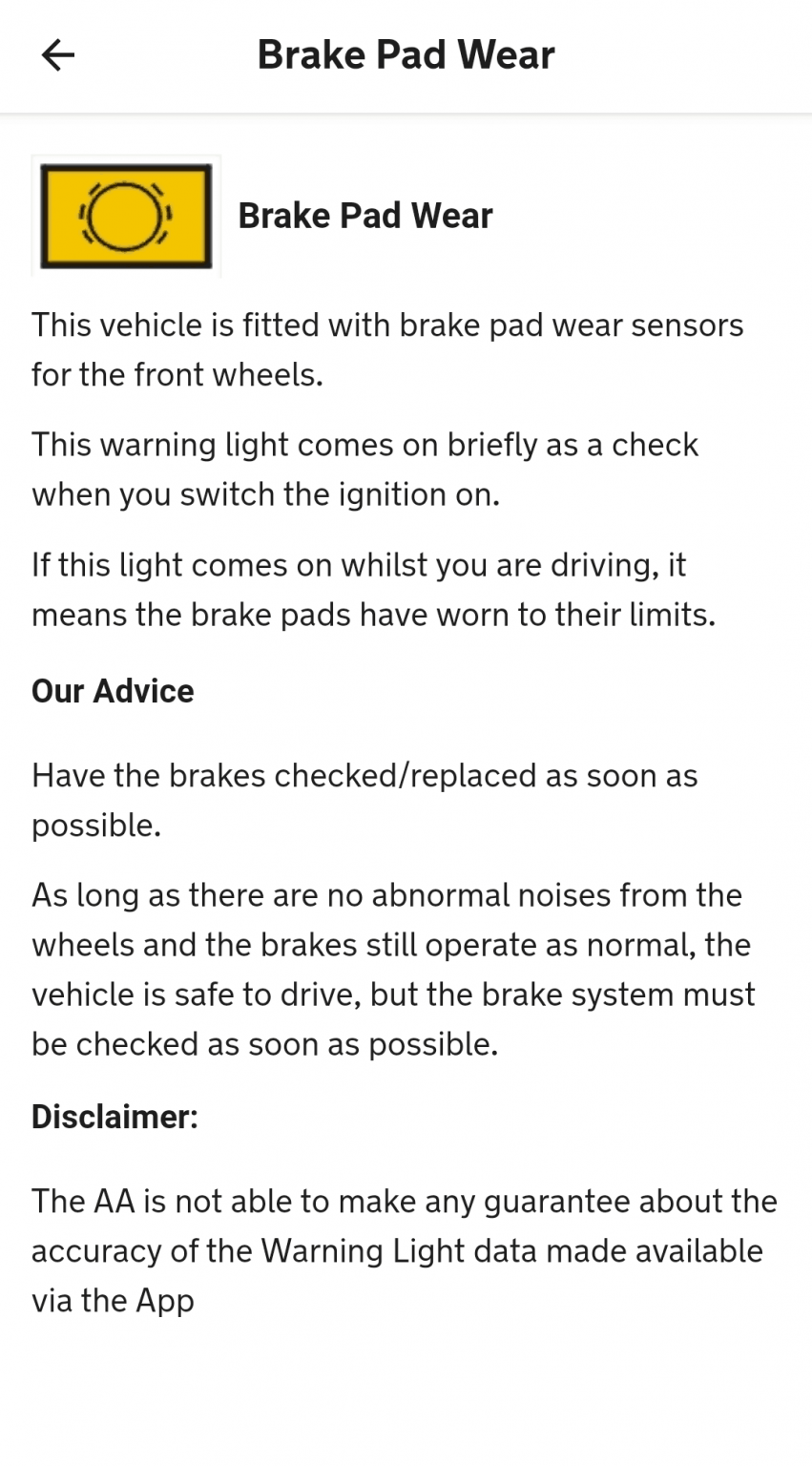 Reassurance
As mentioned, I've not yet had any faults since plugging in the Smart Breakdown device.
But just having it plugged in was suddenly a massive reassurance. As was knowing I had AA breakdown cover for a year. The really big bonus of this service is the peace of mind it gives. I just feel happier knowing I have the service, ready in case of a problem.
Smart Breakdown – Is it Worth It?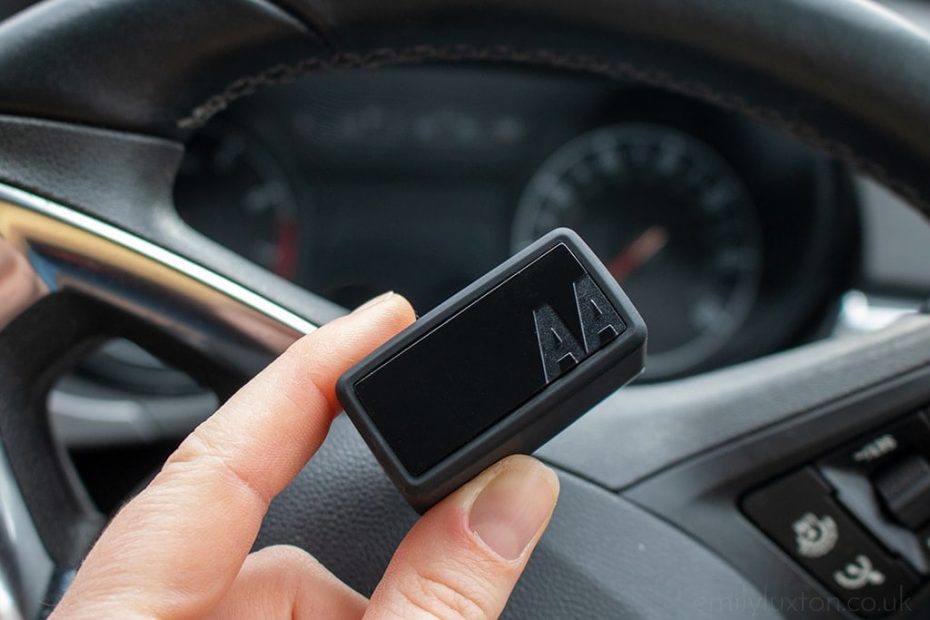 I definitely think it is – especially if you're an inexperienced driver. For me, it's so reassuring to know I can easily decipher faults with my car now. And that I can call an engineer at the tap of a button if I need to!
It does cost a little extra – starting from £5 per month. So obviously, you need to weigh up how useful it would be for you.
If you're someone who already knows a lot about cars, and would be able to identify most faults on your own, maybe you don't need it. But if you're like me (and, I suspect, like most average drivers), it could add a whole extra layer of peace of mind to your breakdown cover. Which is totally worth it – especially if you're planning some UK road trips this year!
More Information
If you're joining the AA you can simply add Smart Breakdown when buying your cover online. If you're already a customer you can give them a call to add it to your existing cover.
It costs just £49 for the year or £5 a month, in addition to your breakdown cover.
Read More
17 Amazing Road Trips in the UK
15 Epic England Road Trips for your Bucket List
Pin this Post