Some posts on this site contain affiliate links. If you book or buy something through these links, I earn a small commission (at no extra cost to you). Take a look at my privacy policy for more information.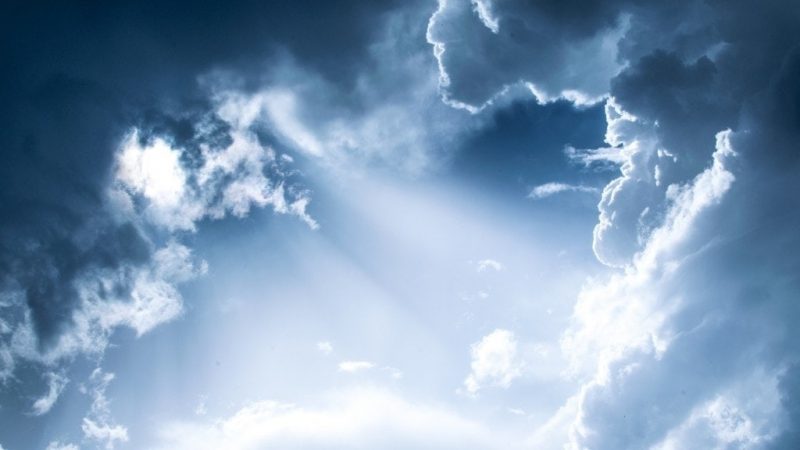 This is a post that I've been trying to write for a few weeks now, but every time I start I get cold feet or decide against it. Several times, I've written the entire thing out, then changed my mind and deleted it. Because on the one hand, this is an incredibly personal story, a very private part of my life that I'm reluctant to share with anybody, let alone with strangers on the internet. But on the other, it's something that people should know about me, because it has everything to do with who I am as a person and why I travel.
Ten years ago this month, I lost my mum to cancer. That statement already sounds selfish, because there are six of us, and we lost our mum to cancer. It was a collective loss, something that bound us at the same time as it drifted us apart. This week I read a beautiful article by Ruth Margalit in The New Yorker (in part the inspiration for this renewed attempt at my own post) calling us the unmothered rather than motherless. "I had a mother, and now I don't. This is not a characteristic one can affix, like being paperless or odourless. The emphasis should be on absence." We are unmothered, my siblings and I, and growing up that way makes you somehow different to other people. It's not just the grief or the mourning, or the fact that certain dates and events are slightly tainted. The loss changes you almost physically, in a way I don't think anybody who still has their parents can understand. It comes to define you. Externally, I define myself as a travel blogger, or a girl who loves to travel. Internally, I think of myself first and foremost as a girl without a mother.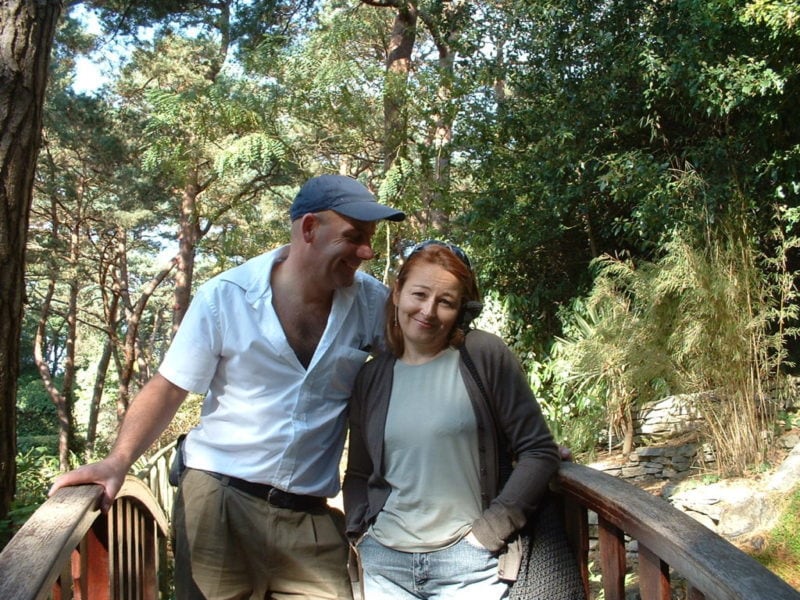 I am a girl without a mother. That thought still, a decade on, seems unbelievable. There are moments, even now, when I forget that she is dead, and think about calling her. Think of something I want to tell her. They say time heals, but that's not true exactly. Time only made the pain more manageable, more forgettable. It's something that I can put away inside of me, but I still carry it with me wherever I go. That pain is a part of me, and a part of who I am.
And it's why I can't stop travelling.
Since long before I can remember, I've daydreamed about adventure. More than daydreams; I fantasised obsessively, even as a very young child. Escape for me was as simple as closing my eyes or looking out of a window, and for years – especially when my mum got sick – I spent more time living in a fantasy world than in reality. It was when I discovered travel that I lost that lack, that sense of disconnect from reality. For the first time, I was living in a world where I didn't need to escape.
Travel is the new escape. It's a way for me to shirk responsibilities and hide from what I think of as the "real world", the world of mortgages and marriages that my more grown-up friends occupy. Losing my mum when I was eighteen forced me to grow up fast, to learn how to deal with the huge and incomprehensible human condition of loss. But it's also kept me in a suspended state of childhood. I feel torn between this Peter Pan side of myself, the one that never wants to grow up, that wants to keep on travelling and – let's face it – playing and having fun forever, and the side of me that craves normalcy, stability. I envy all of my friends their solid, more permanent existences, while I feel myself drifting listlessly from adventure to adventure, always craving something intangibly other, something new, but at the same time wishing something would anchor me to a fixed point.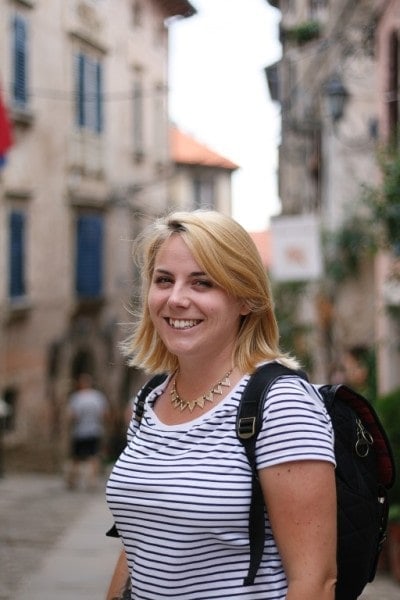 The pain of loss that I carried with me in the years since my mum's death turned me into a person I hated. An uptight, anxious, miserable person. Travelling moved me through that grief and turned me into a person I love. I'm more relaxed when I travel, I'm braver, I find it so much easier to meet and talk to new people. So I feel as though I can't stop, because what if I never figure out how to be that version of myself in "the real world"?
The person I discovered on my first backpacking trip was more reckless than my real self. I've often said that travel makes me braver, but that's not really it. It's because since my mum died, I've never really been able to deny myself anything. Sometimes to my own detriment, because it makes me more selfish, fatter, poorer, and lazier than I maybe could or should be. If I want a second slice of cake, I have it. If I want to run away to Asia and burn every last penny of my savings, I do it. If I want to do a bungee jump – no matter how scared I am – I do it. I don't worry about consequences, I don't worry about gaining weight or about future heart problems or what I'll do when I run out of money. If there's something I want, I let myself have it. Because life is just too fucking short.
My mum was healthy. She was careful. She didn't smoke, she rarely drank, she didn't eat too badly, she walked a lot. She had six children who she loved. We weren't wealthy, and she went without a lot of things she wanted. She was fearful and timid – like me – and because of that she went without a lot of things, too; although I'm not sure she noticed. She loved us, and she was happy, and we had the best of childhoods. But looking back I can see all the things that she went without in her life, and that causes me more pain than I can say.
Life is too short to waste it being careful. To spend it worrying about what other people think of you. To waste it on hating your body or doing favours for people you don't like. And it's definitely too short to let fear hold you back. So I travel when perhaps I should be doing something more sensible with my life. I take risks. I do stupid things and I eat too much, sometimes I drink too much, but no matter what I make sure I'm having fun.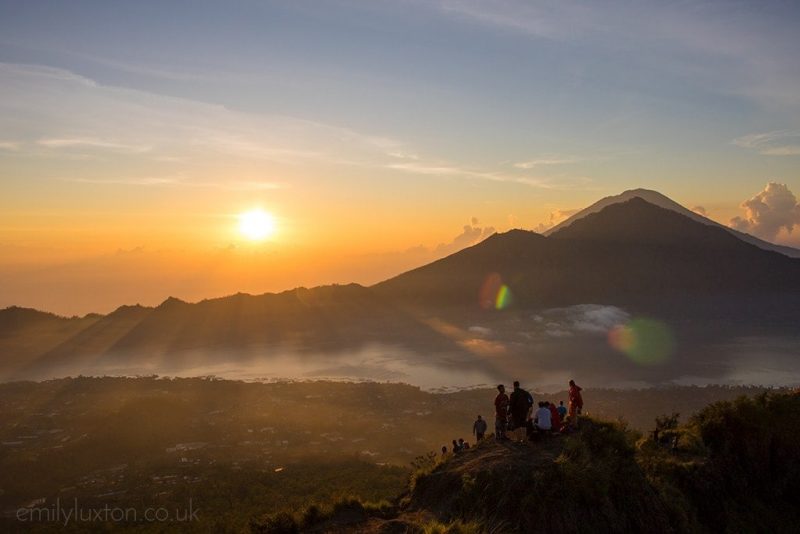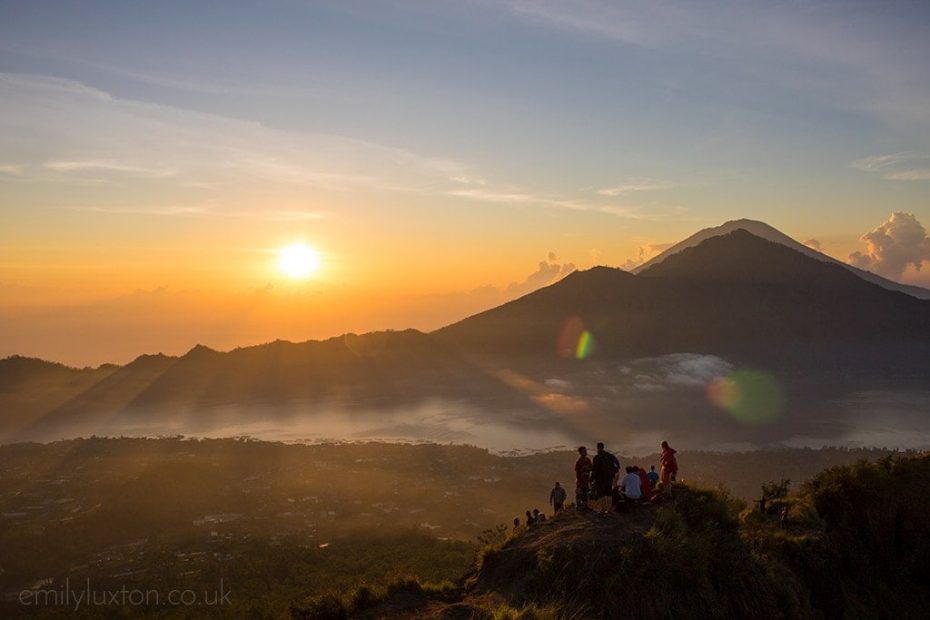 Why am I writing this post? These sentiments are nothing new, and I'm far from the first person to share them. We are reminded every day by everything from movies to inspirational Facebook memes that life is short and we should make the most of it. Perhaps I'm just seeking attention or trying to feel special. Perhaps I just want everyone to know what I went through, because the worst part of an old loss like this one is that no one else knows. Grief doesn't leave its scars externally, and unless I choose to share them no one else can know just how many I carry. Or the special kind of strength it takes for me to not only keep going everyday, but to keep on being just as happy as I am.
Losing my mum is a huge part of who I am, and who I've become since. It's made me stronger and more determined towards happiness than many people I know, but also lost, wayward. It's the reason I travel, the reason I'm continually running away, or running towards something. It's made me selfish and self-indulgent, unwilling to waste my life. These aren't necessarily good or bad traits, they're just traits. They are part of who I am. And, for some complex, shifting reason I could never articulate, I wanted to share that side of me with you.
Remember: life is fleeting and precious. Don't let it go to waste.
Please consider sharing this post to help me raise awareness: