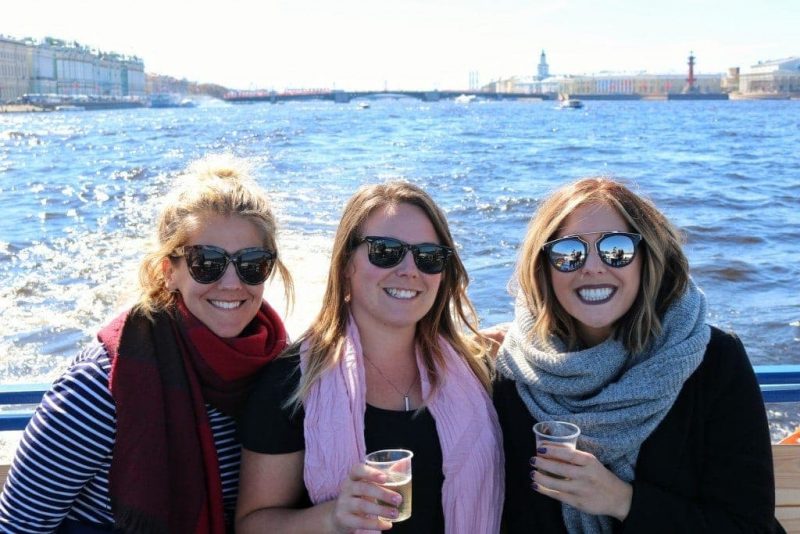 Oh heyyyyy you guys! Another month gone – and another BUNDLE of travel to round up. May was awesome! A new Star Wars movie, a bank holiday weekend so sunny it produced ALL the British clichés, and this 'lil girl racer drove a car at NEARLY fifty miles an hour. #Thrillseeker. (Driving lessons are going well at the moment!).
But aside from enjoying sunny England and falling DEEPLY in love with Donald Glover as Lando, there was also some travel. Loads of it! I spent ten whole days on an epic Baltic cruise with Princess Cruises and it was amazing. Well, a lot of it is blurry memories of multi course dinners and long sunny hot tub sessions, but it was also a lot of fun. And a fantastic way to see a lot of places in a short space of time. We had stops in six countries – three of them totally new to me – so rather than my usual tactic of rounding everything up by country, I thought I'd just whizz through a few of my highlights. Want the whole story? Go read my blog post about the cruise! In the meantime, here's what I loved…
Getting to Explore St Petersburg
I say this a lot (because it's true a lot) but I've always wanted to visit Russia. Particularly St Petersburg. I spent two full days irritating the hell out of everyone by singing the Anastasia soundtrack over and over (have you heard there's a rumour in St Petersburg?!). I loved seeing the Winter Palace rooms at The Hermitage, where the real life Anastasia would have danced at parties, as well as learning about the real life Rasputin (who may or may not have had a talking pet bat… there's no evidence either way).
But the main thing I loved about St Petersburg was all the colour. It's such a dazzling city, filled with gorgeous buildings and fabulous palaces. I completely fell in love, and I hope that some day I'll be able to visit again for longer.
READ MORE: Check out my Highlights of St Petersburg for more of my favourite photos of the city! 
Enjoying BRIEFEST Catchup with Nathan in Helsinki
One of the most indescribably amazing things about being a travel blogger is having friends all over the world. Even better when one of those friends arrives in the same city as you, on the same day as you, by freak coincidence. Which, unless he's actually my biggest fan and has gone to great lengths to stalk me, is exactly what happened with me and my favourite bad influence Nathan (Foodie Flashpacker). We only had about two hours between his arrival and my ship's departure in Helsinki, but we made those two hours count – with beer, sunshine, and a good old gossip. Don't you just love it when life works out like that?!
Getting Tipsy in Hot Tubs
Sitting in a hot tub, champagne in hand, with the Baltic winds whipping our faces as we sailed away from another port at the end of the day… THAT is the life my friends, that is the life!
I MET SCHOFE!
Oh yeah, I move in pretty famous circles now, didn't you know? I'm kind of a big deal.
Nah… Phillip Schofield is the brand ambassador for Princess Cruises and the last day of our trip happened to coincide with the first day of his. So we were allowed a quick five minutes to say hello. Props to Phil, who totally did not mind taking time out of his day to talk to a group of awkwardly nervous bloggers. He totally made our week!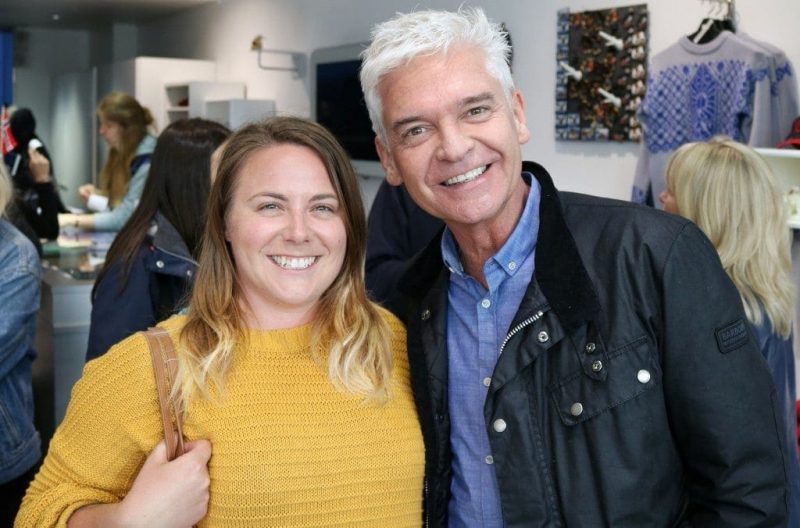 Best Posts of the Month
This month I also headed home to Weymouth twice, and loved getting in some gorgeous sunny beach time with the family. After working on it for WEEKS, I finally published my enormous guide to the top things to do in Weymouth and Portland. Because if you want the best tips, you need to ask a local! If you're looking for a lovely little spot in England for a mini break this summer, please check out my post for some inspiration. Below are a couple more of my favourite blog posts from the past month, in case you missed them…
Regal Princess review – all about the cruise as a whole.
Destination Unknown: A Surprise Trip to Düsseldorf
Top Things to do in St Petersburg
Have you been anywhere interesting this month? Scroll down and leave me a comment – I love a good travel chat!