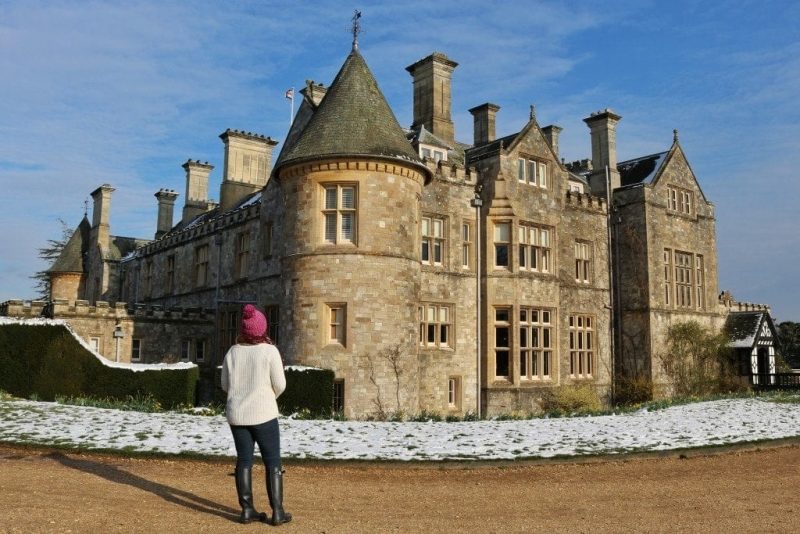 Spring is here! Kind of. Except that it's almost definitely not! Seems like ever since I moved back to England at the start of the year, the weather has been going all-out to make me regret it. But I'm pleased to say that despite feeling constantly cold for weeks on end I am actually loving my life choices lately. I haven't felt this together in a very long time. I'm definitely happier when I travel, but I think I'm more complete when I have a home!
So; March. How was it for you? I had a bit of a quiet one – with just one fleeting trip away for the blog and a night in the New Forest with one of my blogger besties. The rest of the time I was at home, catching up on work (my to-do list has never looked this short or un-threatening) and, well, actually living. Also I started driving lessons (duh duh duuuuuuuuuh) because at age thirty I felt like I really ought to be able to drive my own lazy butt around by now, instead of relying on lifts. It's going ok so far but it is, without exaggeration, the toughest thing I've ever done. Wish me ALL the luck for the next few months because I'm going to need it. (And maybe stay off the roads in the Hampshire area for a while).
Anyway, here's everything I got up to last month. But first, a quick request…
Feedback Wanted
I'm still pretty new to video, and I'm trying to get better. So I made a much-longer-than-normal video of my recent Maharajas' Express trip in India. At nearly eight minutes it's more than double my usual videos and it was really hard work to make. But it was a labour of love because I mostly just wanted to capture all the fun me and my Blog Train pals had on our trip! If you have a spare 7 minutes and 41 seconds I'd love for you to give it a watch and let me know what you think, either in the comments here or on YouTube. I really want to get better at video so any constructive criticism would be massively appreciated.
What do you reckon? Do you prefer longer, vloggy style videos like this one, or short highlights-reels that show off the best of a place in less than three minutes? Or shall I keep on doing a mixture?
Berlin
The only trip abroad last month was a three night mini break in Berlin. Believe it or not, that was my first visit to Germany, so a whole new country and culture for me. And I loved discovering it with one of my favourite people – the lovely Marcella, a Brazilian expat who's been living in Berlin for years.
I met Marcella on my Nepal trip, where we bonded over Star Wars and bad bus games – so it was awesome to finally see her again! If I'm totally honest though – I didn't love Berlin. Sorry everyone! I thought it was a really cool city and there were bits of it I really liked, like the street art and the super cool Liquidrom spa. And the food was awesome! But the city itself didn't really captivate me. I'm not really a city girl anyway and this one isn't the prettiest – plus it all felt a little bit too cool for me. Definitely willing to return at some point (maybe during summer) and give it another try, though. Maybe it's a grower.
New Forest
Just because I'm leaving the country less often, it doesn't mean I'm exploring less. One of my favourite things is to discover my backyard and try new things in my own country. Which is why I was super excited to head to the New Forest – one of my favourite places in Hampshire and just down the road from me – with my favourite travel partner in crime Wanderlust Chloe.
We had a lush, foodie-themed weekend in the New Forest staying at The PIG, with epic meals, lots of snow, and even a foraging lesson! The hotel is absolutely beautiful, and just my cup of tea – with it's cosy country manor vibes, rows of wellies, and neat little kitchen garden. Their 25 mile menu is fantastic too – the local produce round this neck of the woods is so good!
What's Next?
April is a MEGA busy month for me – which is both exciting and exhausting in equal measure. Every time I look at my calendar I feel a bit sick! But I'm also really excited about all my upcoming trips.
Tomorrow, I fly to Majorca with TUI for a three night getaway that is all about relaxing. I can't wait for some winter sun, sangria, and to plough my way through a novel or two. Send me your book recommendations please as I'm about to go on a Kindle downloading spree!
Next week, I'm taking a surprise trip with my older sister Cheryl. I hardly ever get to show my family the perks of my job so I'm really excited to treat my sister and to spend a bit of time hanging out with just her (and no kids hanging off her arm or pestering us for sweets!). The trip itself is a total surprise – we have no idea where we're flying too or what we'll be doing. We've spent the past couple of weeks trying to guess so it'll be exciting to finally find out the answer.
Finally, the last trip this month looks like it'll be to Singapore – again with the lovely Wanderlust Chloe in tow. It's not 100% confirmed yet but it's a trip I'm incredibly excited about and another brand new country for me. We're extending for a few days and hopefully heading to Langkawi after the press trip – so if you've been hit me up with your recommendations!
Did you go anywhere new in March? Scroll down and leave me a comment – I love a travel chat!