Some posts on this site contain affiliate links. If you book or buy something through these links, I earn a small commission (at no extra cost to you). Take a look at my privacy policy for more information.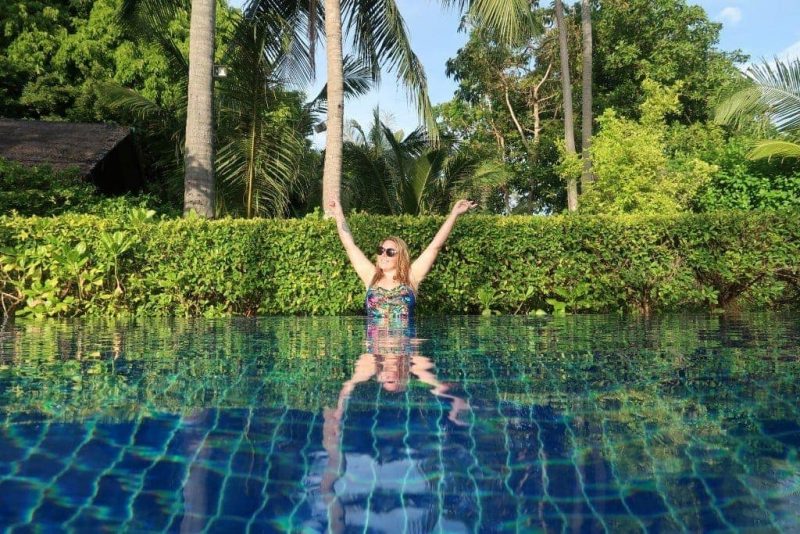 Well – this post is going to be easy to write! January has been a VERY quiet month for me. Exactly what I needed after my big trip at the end of last year. I've been nested away at home, tapping away at my laptop (when I can drag myself out of the funk of procrastination and writer's block that seems to kick-start each morning), and trying to put together the masses of content that my Asia overland adventure inspired!
Aside from attempting to chain myself to my laptop, not a whole lot has happened. I've been trying to stick to my new year's resolution to "have a better social life" (the best resolution I ever made, I think). I also started running (NOT a resolution – and nothing to do with losing weight – I just want to be able to outrun a zombie/bad guy/monster in case I ever find myself in a post-apocalyptic horror movie scenario). So I've been following the Couch to 5K app since Christmas. And, oh yeah, the big news from January…
I PASSED!
If you were following along last year, you'll know that I started learning to drive. Finally. Aged 31. And that I failed two tests, spent months getting stressed about it, and thought I'd never actually pass.
But at the start of January, I PASSED MY DRIVING TEST!! Third time's the charm, and anyway I hear that all the best drivers pass third time. I honestly think that learning to drive has been the biggest challenge of my life. Most of you will probably laugh at that, because I think for most people driving is easy. But I'm a panicker! And, I don't know, it just did not come naturally to me. Still doesn't, if we're being honest, but they've given me a licence now so tough!
I bought a car the very next day, and I've been trying to get out most days for a practice. It's a sexy little Vauxhall Corsa with heated seats (fancy) and I named it Sirius (because I'm THAT cool). Although I'm considering renaming it The Falcon. I bought a replica of Han Solo's lucky dice to hang on the rearview mirror and I'm not sure I've enjoyed a purchase this much since I bought that wand at Harry Potter World in Orlando! Now all I have to do is start planning my first road trip.
New Year's Resolutions
Who made a New Year's Resolution this year? Who's already failing?!
I always make a resolution or two, and I almost always forget them immediately or just give up. So this year I did something a bit different and made myself a bunch of easy to do, easy to track, weekly or monthly goals. I wanted to read more, so I'm going to read one new book a month. And I want to have a better social life – so I'm trying to plan at least one social event a week. That includes awkward Bumble dates! And I'd like to try more new things, so I'm going to try one new thing a month. This month I went to a trampoline park (a very awkward first date activity, but great fun).
Best Posts of the Month
Since this month has been all about churning out the content (slowly but surely), here are a few of my favourite pieces.
One Year of Having a Home – my one year anniversary of moving back the UK, having a home base, and paying rent like a normal person. Finally feel like I'm where I belong. It's nice.
19 Festivals for your 2019 Bucket List – a nice little listicle to fire up the old Wanderlust Drives and get you making travel plans for the next year.
Dim Sum, New Friends, and Chicken Feet in Georgetown – part of my Untold Travel Stories series, where I write about the small, sometimes seemingly insignificant moments that are what really make travel special.
My 2018 Travel Stats – in case you missed it, my look-back at 2018 and ALL the travels I got up to. With lots of stats you never knew you wanted to know.
Where's Next
Normally I have some exciting travel plans upcoming, but at the moment I just want to be at home. Another of my goals for the year was not exactly to travel less, but to travel smarter. To be more fussy with the press trips I say yes to, and focus only on the things that suit my blog. And to enjoy a more balanced life, with more time at home between the adventures.
I'm also working on my first ever talk – which I'll be giving in March. I'll be working with the local arts council in my home county of Dorset, to help educate museums and art galleries about how to work with influencers. I am TERRIFIED! But I also feel like I have a lot of advice to give in this area, so hopefully it'll go well and I'll actually help some people. Exciting times.
How was January for you guys? Are you sticking to your resolutions? Drop me a comment and let me know what your 2019 goals are and how achieving them is going!