Some posts on this site contain affiliate links. If you book or buy something through these links, I earn a small commission (at no extra cost to you). Take a look at my privacy policy for more information.
All the following monthly round-ups and personal posts were originally published separately throughout 2019. In order to clean up my blog, I'm condensing them all into one post.
It's mainly for me to remember the year by, since I don't think many people are reading these old updates! But if you're here, and feeling curious, this is everything I got up to in 2019.
Life Update: One Year of Having a Home
First published: 17th January 2019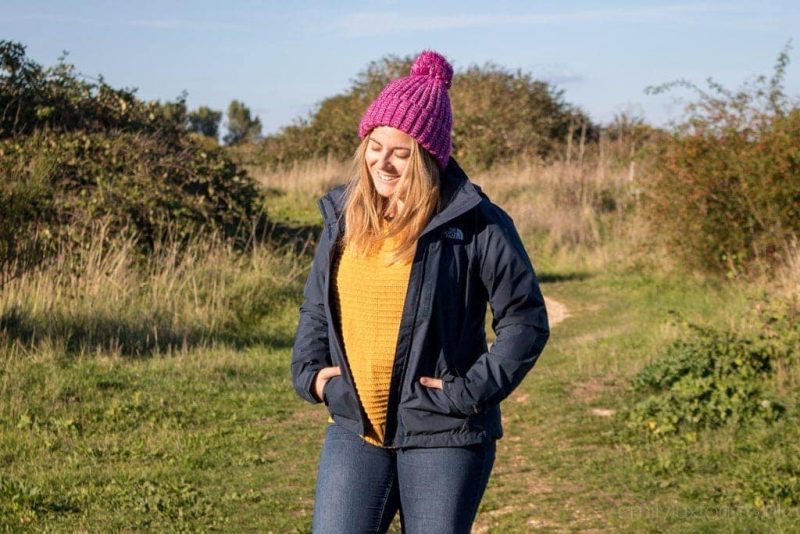 Walking back from the corner shop this morning in my pyjama bottoms, bottle of milk in hand, watery winter sunlight on my face, it struck me. This is the first time in a very long time that I've lived somewhere that felt like home. That I've had a life that felt like an actual life, rather than a series of disjointed chapters that flick from one genre to another in the world's most impossible-to-follow book.
The last time was probably the little flat I rented in Brixton about five years ago, but even that felt temporary. The whole time I lived there, we were saving up to go travelling. The end of that tenancy marked the end of me working at "a real job", the end of me paying rent or going to work or having a place that I called home. Apart from my dad's, which is always home, I've not really felt at home since. I've not had a solid, permanent, life anywhere.
One year and two days ago, I moved into a shared house in Portsmouth with a fellow blogger. It seemed counter-intuitive at the time. I worked from my laptop, I could do my job from anywhere – why make that place England? A life of endless travel was a very real possibility, as was a life of simply living on a beach in Thailand, or renting a cheap apartment in Mexico. But everytime I'd tried to start an endless journey of full time travel, something had brought me back home. And when, last January, Vicky messaged me offering a room in her new house, something just clicked.
I like to think that sometimes the universe will send you in the direction you're meant to go. Maybe that's just an easy way to give myself less of the blame for my decisions, but when I follow the things my gut tells me are signs, I usually wind up in the right place.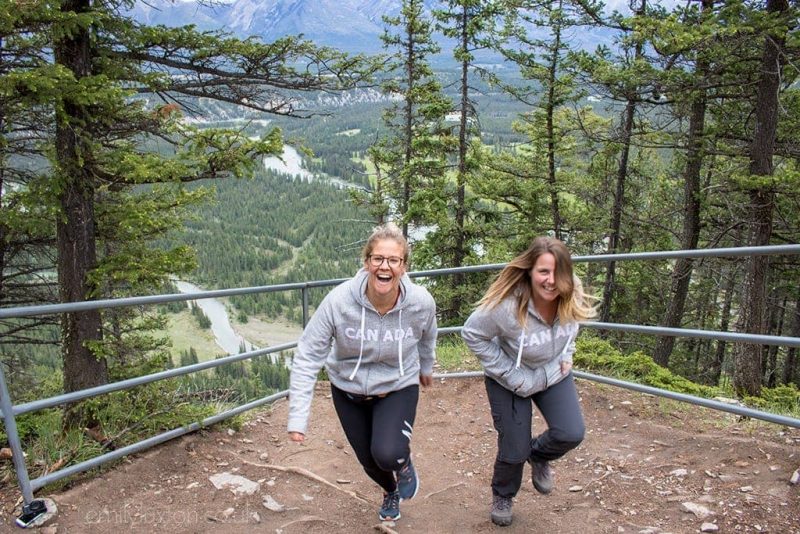 So here I am a year on, with a little life. I travel a lot, still, but I come home to the same place. I'm an hour and a half from the airports. Getting home after a trip feels like exactly that; coming home. It's hard to describe how nice that is, but after years of transcience, of bobbing from one place to another following whims, it's nice to have the solidity of My Space.
I love my room, filled with my things. I love my Harry Potter coffee mug, and the houseplant I've managed to keep alive for almost a year (despite knocking it off my desk twice). Travelling taught me how few material possessions you really need, but it also made me more appreciative of the things I do have. It's surprising how much you can appreciate a simple object, like a blender or a Jurassic Park poster or a wardrobe where you can actually hang up your clothes. Or simply owning more than five outfits.
The newest, and perhaps the biggest thing, is my car. One of my top reasons for moving back to England and giving up full time travel was that I could finally learn to drive. Which, in your thirties, with big gaps between lessons for work trips, is surprisingly hard. But at the start of this month, after 60-odd hours of lessons and two failed tests and months of agonising, I finally passed my driving test. The very next day, buzzing with the excitement of it all, I bought a little Vauxhall Corsa and collected it last weekend.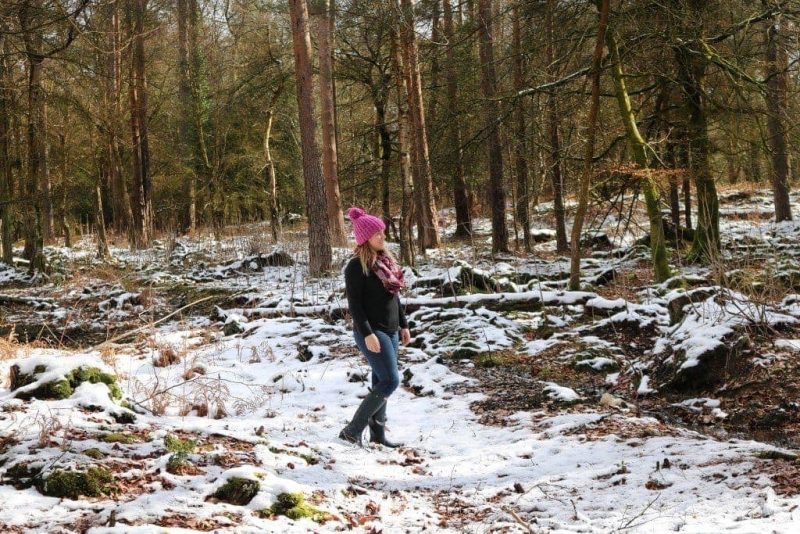 I knew that if I didn't buy a car straight away and start practicing real driving, driving on my own, the thrill of my pass would melt away and I'd lose my nerve. I know what I'm like, and how quickly I can lose confidence in myself, so I made sure not to give myself that chance.
It's parked outside now, and later I'm going to drive it to the cinema with Vicky. It's such an odd, silly thing to be excited about. But it isn't just exciting because I've achieved something I wasn't sure I could, or because my car is a very big (and very expensive) new toy, or because I have even more freedom now. It's exciting because it feels like an important new chapter.
When I was "homeless", travelling full time and living in my old bedroom at my dad's in between, I felt like I had regressed into my old teenage self. I've never been all that mature, so it was easy enough to slip back. When I moved into the house at the start of last year, it felt more like my uni days again. Life as a travel blogger often feels like uni; I have essays to write and projects to research and looming deadlines to pull all-nighters for, and even the press trips feel a lot like school trips. And I never really grew out of the reckless, each-day-as-it-comes spirit of uni. So buying a car feels, in a silly way I can't really explain, like another step towards maturity. Maybe, by age sixty, I'll finally feel like a real adult instead of someone acting the part, a little masquerade of adulthood whilst always wondering if everyone else knows something I don't.
A year on from making the random decision to move in with Vicky, I feel so much more settled. I like being able to sustain freindships with more than just words on a screen. Being able to see my family when I feel like it, and not miss so many birthdays or events. I like being able to go away on adventures, and then come back home to the little ritual of laundry and takeaway and doing a "big shop" at Tesco.
I'm not saying I'd never travel full time again, or that I wouldn't live abroad. It's just that right now, I'm exactly when I need to be, and a year on from the decision that brought me here seemed like as good a time as any to celebrate that.
January Round Up – Busy Doing Nothing
First Published: 31st January 2019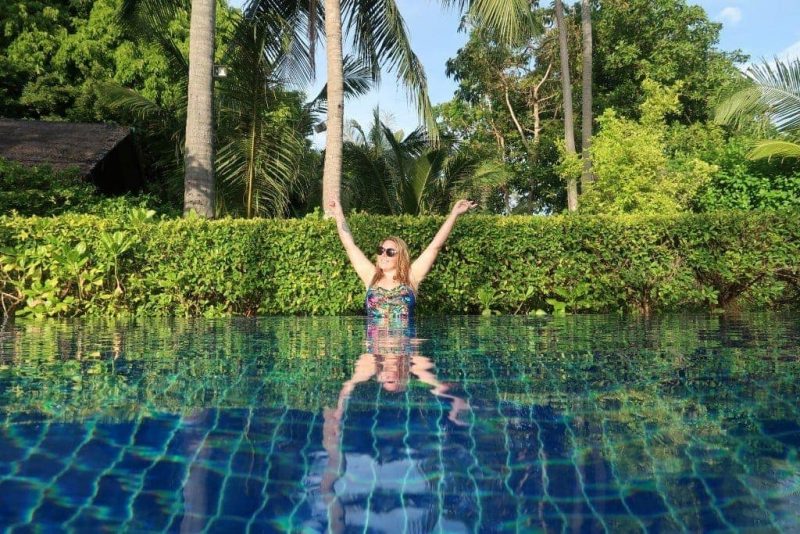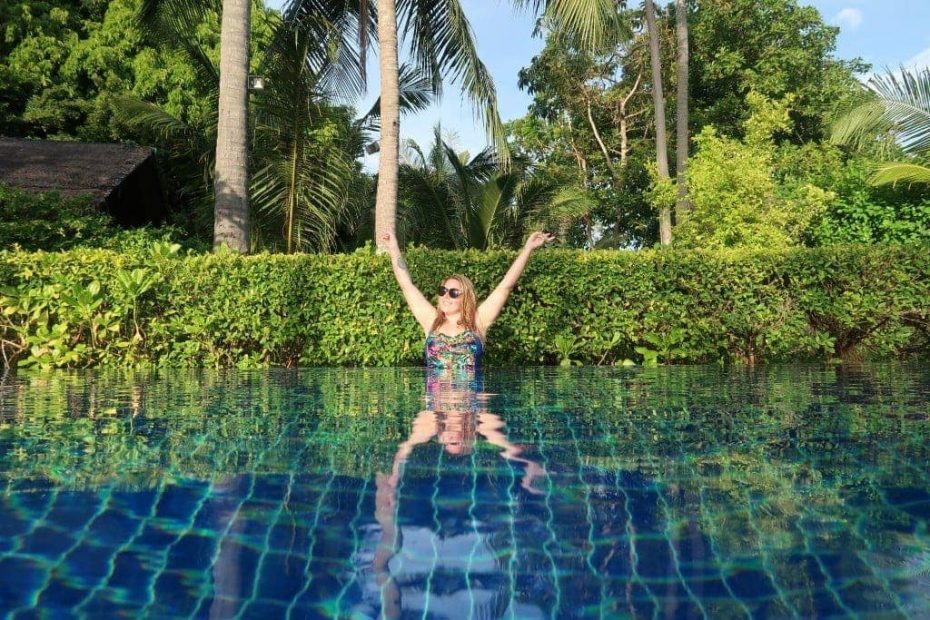 Well – this post is going to be easy to write! January has been a VERY quiet month for me. Exactly what I needed after my big trip at the end of last year. I've been nested away at home, tapping away at my laptop (when I can drag myself out of the funk of procrastination and writer's block that seems to kick-start each morning), and trying to put together the masses of content that my Asia overland adventure inspired!
Aside from attempting to chain myself to my laptop, not a whole lot has happened. I've been trying to stick to my new year's resolution to "have a better social life" (the best resolution I ever made, I think). I also started running (NOT a resolution – and nothing to do with losing weight – I just want to be able to outrun a zombie/bad guy/monster in case I ever find myself in a post-apocalyptic horror movie scenario). So I've been following the Couch to 5K app since Christmas. And, oh yeah, the big news from January…
I PASSED!
If you were following along last year, you'll know that I started learning to drive. Finally. Aged 31. And that I failed two tests, spent months getting stressed about it, and thought I'd never actually pass.
But at the start of January, I PASSED MY DRIVING TEST!! Third time's the charm, and anyway I hear that all the best drivers pass third time. I honestly think that learning to drive has been the biggest challenge of my life. Most of you will probably laugh at that, because I think for most people driving is easy. But I'm a panicker! And, I don't know, it just did not come naturally to me. Still doesn't, if we're being honest, but they've given me a licence now so tough!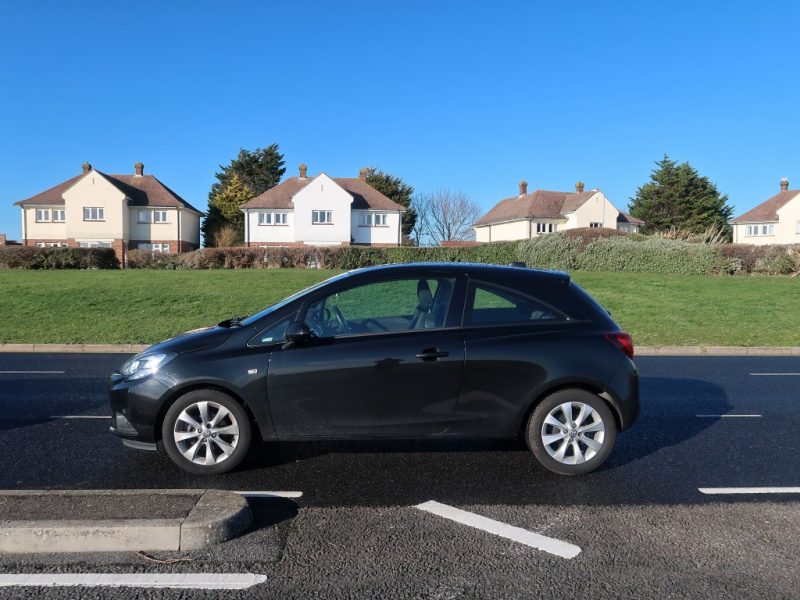 I bought a car the very next day, and I've been trying to get out most days for a practice. It's a sexy little Vauxhall Corsa with heated seats (fancy) and I named it Sirius (because I'm THAT cool). Although I'm considering renaming it The Falcon. I bought a replica of Han Solo's lucky dice to hang on the rearview mirror and I'm not sure I've enjoyed a purchase this much since I bought that wand at Harry Potter World in Orlando! Now all I have to do is start planning my first road trip.
New Year's Resolutions
Who made a New Year's Resolution this year? Who's already failing?!
I always make a resolution or two, and I almost always forget them immediately or just give up. So this year I did something a bit different and made myself a bunch of easy to do, easy to track, weekly or monthly goals. I wanted to read more, so I'm going to read one new book a month. And I want to have a better social life – so I'm trying to plan at least one social event a week. That includes awkward Bumble dates! And I'd like to try more new things, so I'm going to try one new thing a month. This month I went to a trampoline park (a very awkward first date activity, but great fun).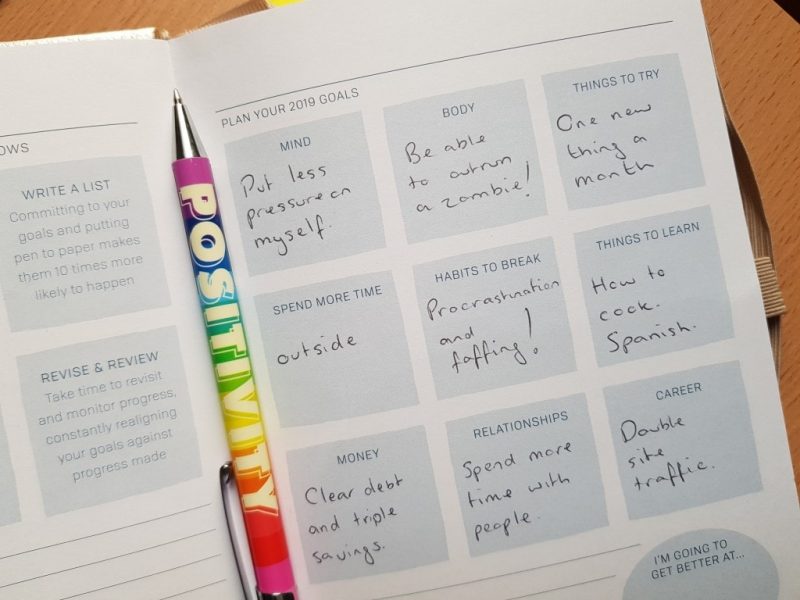 Best Posts of the Month
Since this month has been all about churning out the content (slowly but surely), here are a few of my favourite pieces.
One Year of Having a Home – my one year anniversary of moving back the UK, having a home base, and paying rent like a normal person. Finally feel like I'm where I belong. It's nice.
19 Festivals for your 2019 Bucket List – a nice little listicle to fire up the old Wanderlust Drives and get you making travel plans for the next year.
Dim Sum, New Friends, and Chicken Feet in Georgetown – part of my Untold Travel Stories series, where I write about the small, sometimes seemingly insignificant moments that are what really make travel special.
My 2018 Travel Stats – in case you missed it, my look-back at 2018 and ALL the travels I got up to. With lots of stats you never knew you wanted to know.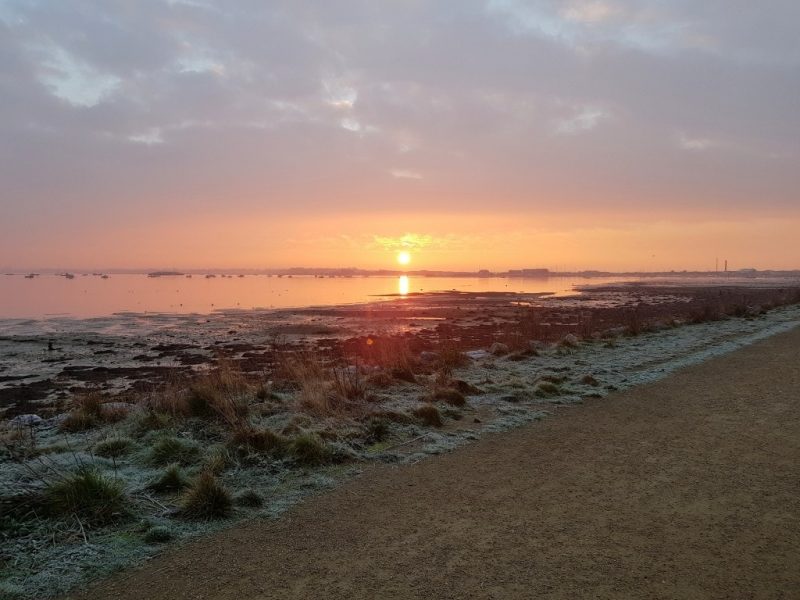 Where's Next
Normally I have some exciting travel plans upcoming, but at the moment I just want to be at home. Another of my goals for the year was not exactly to travel less, but to travel smarter. To be more fussy with the press trips I say yes to, and focus only on the things that suit my blog. And to enjoy a more balanced life, with more time at home between the adventures.
I'm also working on my first ever talk – which I'll be giving in March. I'll be working with the local arts council in my home county of Dorset, to help educate museums and art galleries about how to work with influencers. I am TERRIFIED! But I also feel like I have a lot of advice to give in this area, so hopefully it'll go well and I'll actually help some people. Exciting times.
How was January for you guys? Are you sticking to your resolutions? Drop me a comment and let me know what your 2019 goals are and how achieving them is going!
April Round Up – First Trip of the Year
First Published: 1st May 2019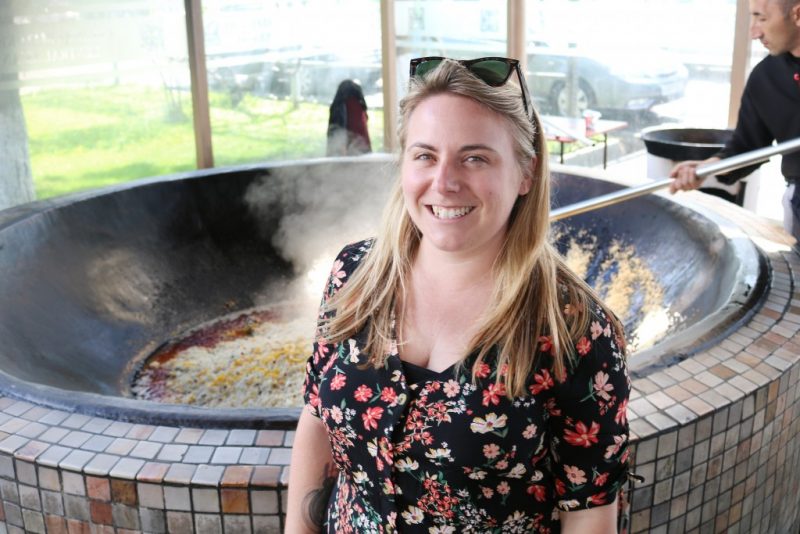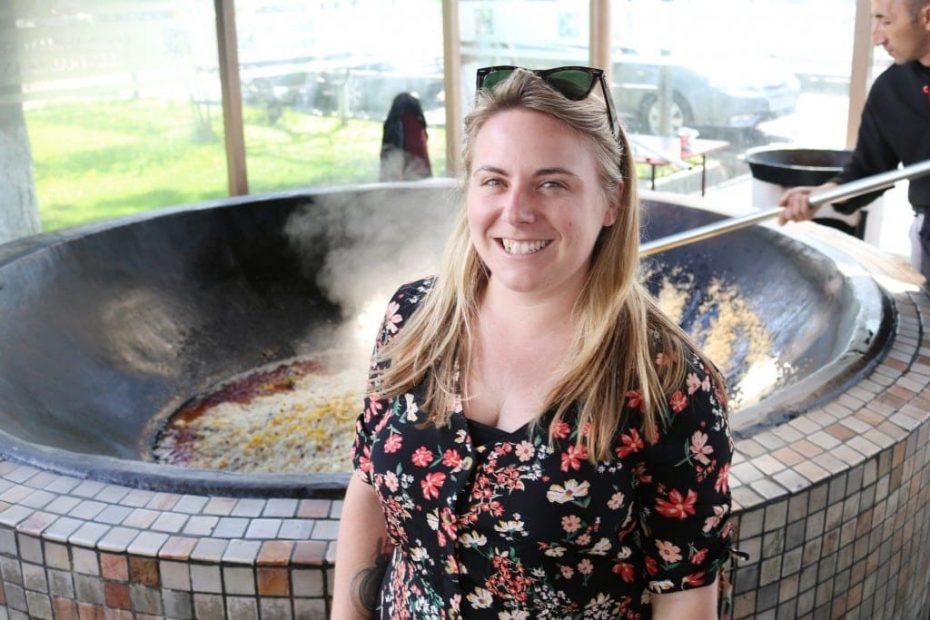 How is it May already? How is it 2019 already, for that matter? Time has been whizzing by lately, and the first few months of this year have gone by in a blur. Especially because I didn't travel AT ALL of the first three months.
I know, I know – insert your sarcastic "poor you" here. But for someone who is so addicted to travel that I genuinely don't feel like I know how to properly be myself unless I'm out of the country, not travelling for a fairly long period left me feeling really down. I love my life here in Southsea, I love living with Vicky and being able to go see my family whenever I want. And I LOVE my car. I'd describe my feelings towards Sirius the awesome black Corsa as weirdly loving. But I also love travel, and taking that element of myself away for the longest period in years felt soul-crushing. Other people have obsessions with sports teams or celebrities… I have travel. So yeah, I'm still trying to figure out that delicate balance between my one true love, and the very nice real life I've crafted back in England.
Anyway, I'm waffling, so let's get to the good stuff. Here's what I got up to last month…
Uzbekistan
My first trip of the year was a seriously good one. UZBEKISTAN! I'll be honest, I had to consult a map when Air Astana invited me. Where even was Uzbekistan? What was there? I had to check.
SO glad I said yes to that trip, though. Uzbekistan was the most fascinatingly weird and wonderful place – perfect for someone who really needed a hit of that "discovering a new place" thrill. If you haven't read it already, check out my post all about travelling Uzbekistan and getting my first glimpse of Central Asia.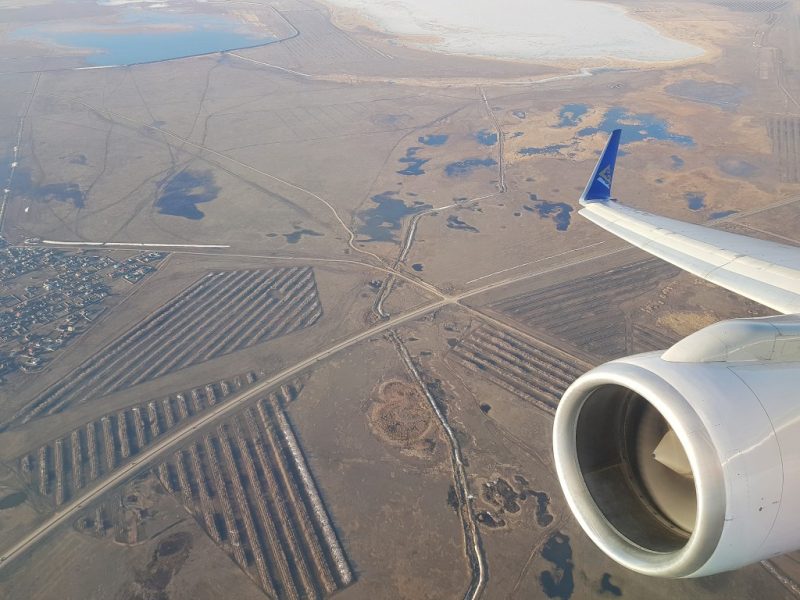 I flew business class with Air Astana and that alone was an amazing experience. Oh, how the other half live!! I never want to go back to economy!
I've already written and posted a LOT about my Uzbekistan trip. So I won't start banging on about it all again. But here are a few of my favourite pics from the trip…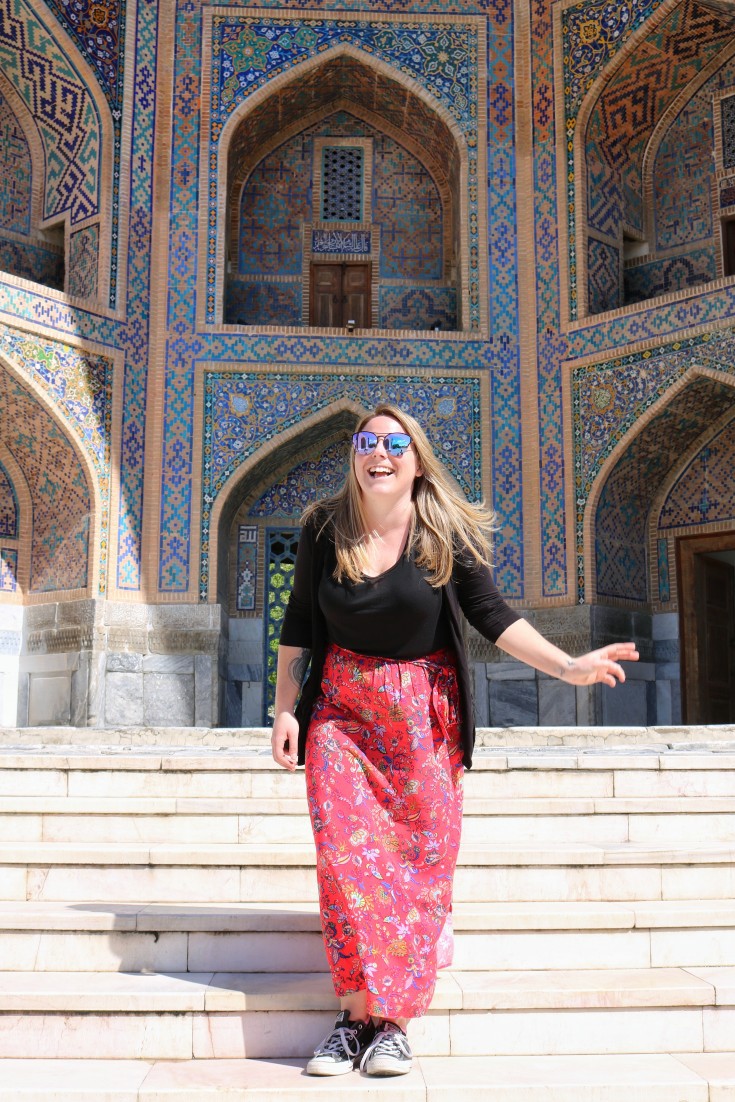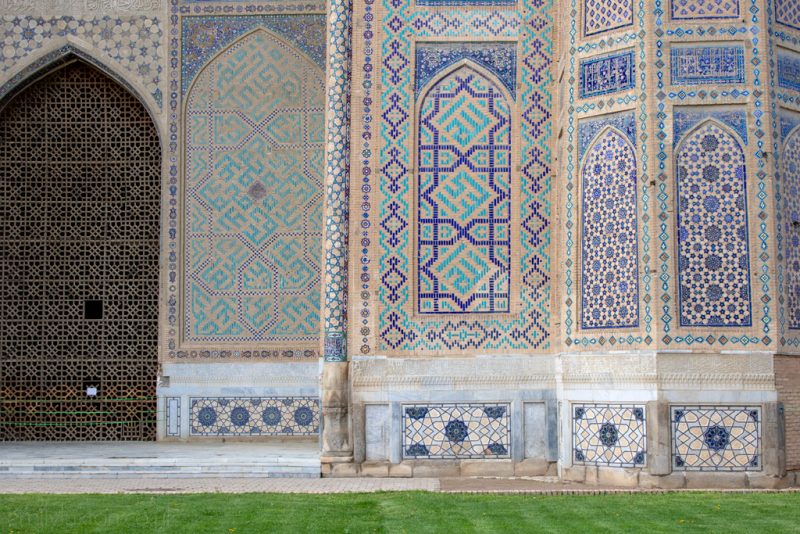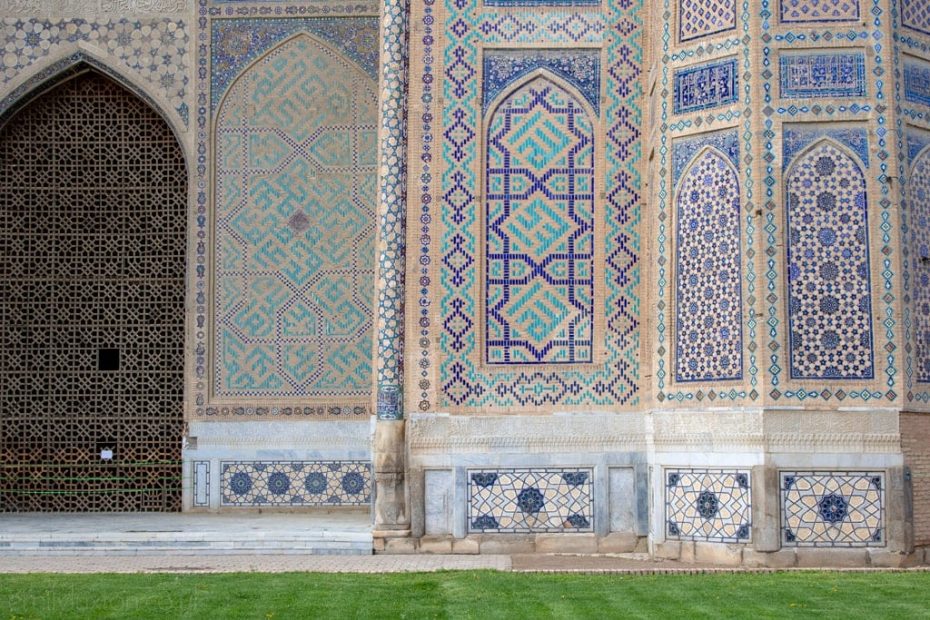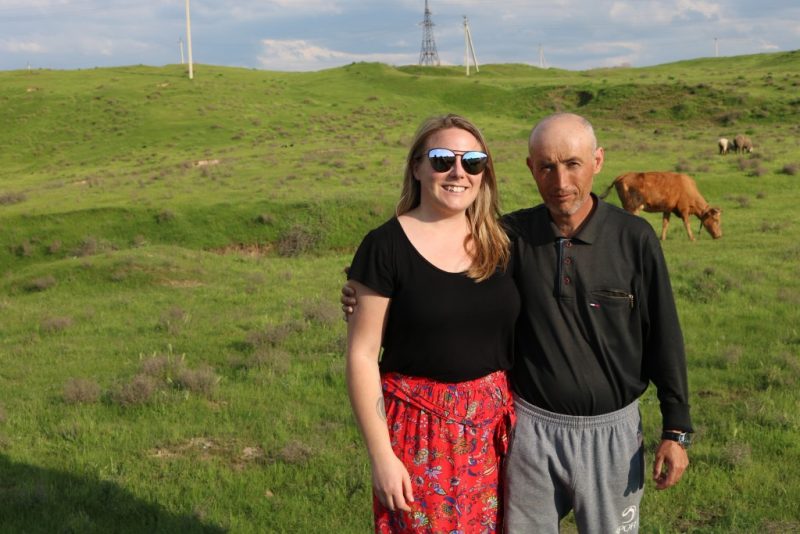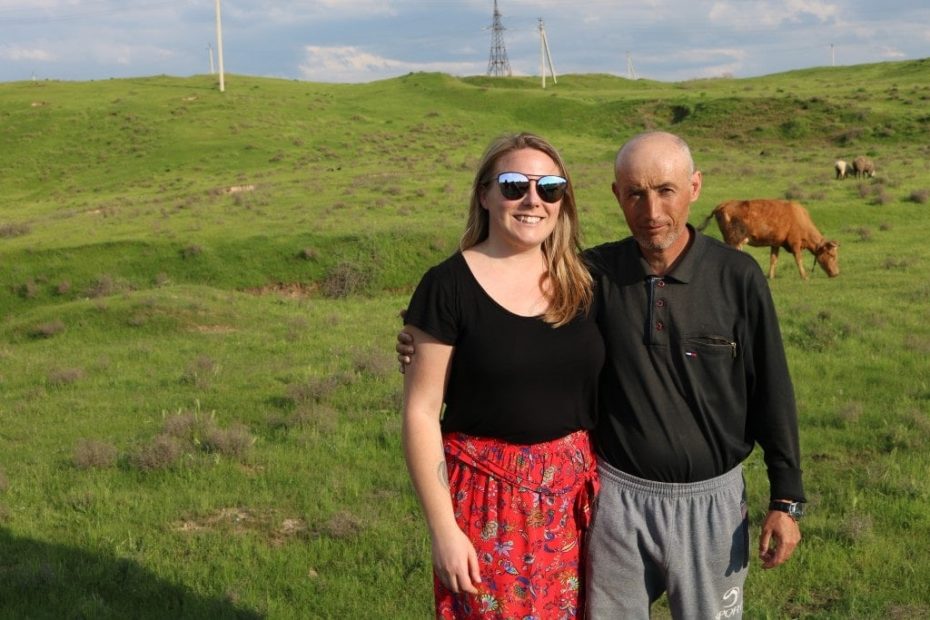 Buried in Writing!
The rest of the month was spent largely in a fog of writing. I can't share too many details, but I got contracted for a HUGE freelance writing gig last month and spend a fair amount of time working on that. Huge in terms of what a big deal it is, but also huge in terms of volume… I've written more than 12,000 words at this point I think. Still need to edit the first drafts but it's been the perfect antidote for the blogging funk I've been in lately. There's nothing like tackling a new challenge for mixing things up a bit and giving a little perspective.
Where's Next?
Coming up is the polar opposite of my travel-less first quarter! Next week, I'm off to Antigua with Traverse for a blogging conference (read: a week at the beach with my mates, but we also talk about blogging). Then, at the end of May I am off on a 6 week series of adventures that will take me from New York, to LA, to Italy, to (possibly) Canada, before rounding it all with my first ever Glastonbury. Writing it all down makes me feel both exhausted and giddy with excitement.
Oh – and I'm gonna GO TO STAR WARS LAND while I'm in LA. So excited I might wee my pants a little bit. Did you see me when I went to Harry Potter land in Universal last year? It'll be like just that – except I'll be wielding a lightsaber instead of a wand. Oh god, just realising I'm going to have to bring a second case with me to fill with merch. I'M GONNA HUG A WOOKIE. Can't wait.
The next couple of months are gonna be like travel blogging on crack! All the adventures, all the fun, all the flights, all the living out my suitcase, and all the late nights getting work done so I can get up and have all the fun again. I'm looking forward to it and dreading it in equal measure.
So please make sure you're following to see it all live. I'm @em_luxton on Twitter and Instagram!
2019 So Far – Travel Round Up
First Published: 25th July 2019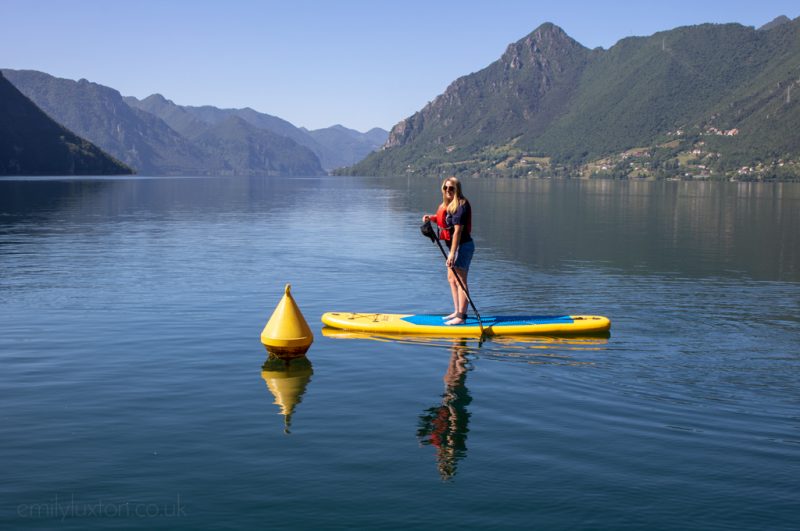 It's too hot to work today. I've spent the last hour lying on the sofa staring at my laptop screen brainlessly, waiting for something to happen. Waiting for all my paid work to just do itself so I can make some money. But life has been getting the way all week, and my creativity levels are at an all-time low. So I thought I might just check-in, and write a little personal post because I haven't done it for AGES!
I used to write monthly update posts about what I'd been up to, but I felt like no one was reading them so I quit. But what is the point of even having a travel blog if I can't one day use it to look back at my own life? The posts I like re-reading are the old (slightly cringe-y) ones where I just wrote all the things I'd done in one day on a trip, where I never even considered SEO or how useful a reader might find the article. Where I made up words and waxed lyrical about a new landscape. Those posts never get written any more, and when they do, they rarely make it onto the blog.
So today I'm blasting some Reggaeton, eating a Twister (or three – it's hot!), and typing out a little recap of the last couple of months. Because what's the point of being your own boss if you can't just write what you want to every once in a while?
Six Crazy Weeks of Travel
From May to the first week of July I was out of the country almost solidly, on a variety of trips. Most of them were sponsored or paid, so it was a lot of work work work. And lots of fun. But it was too intense – my travel eyes were bigger than my travel stomach, and by the end I was burnt out beyond all recognition. This month I've been so tired that I started to wonder if I just had permanent jetlag.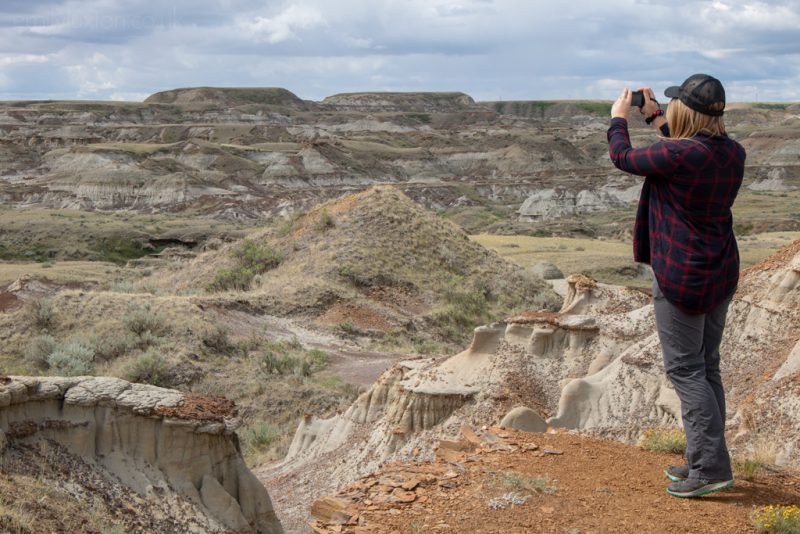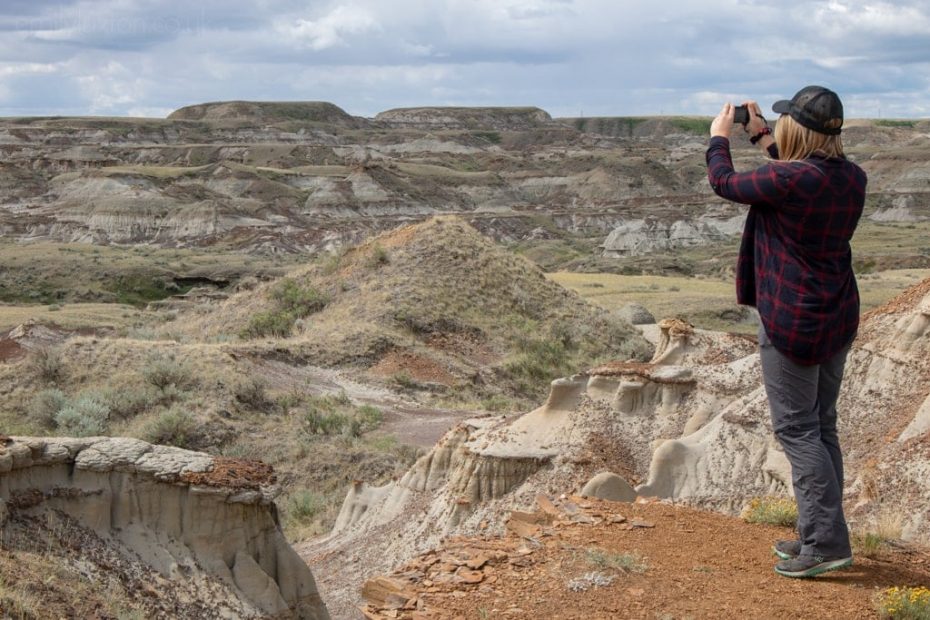 Here's the insanity in a nutshell: I flew to NYC for two nights, took a week-long camping adventure around the US east coast with Trek America, spent a week in LA for IPW (verrry fancy travel conference where I felt massively out of my league), flew straight to Italy for Traverse (travel blogging conference which felt much more on my level), spent a week exploring Trentino, flew home for two nights, flew to Canada for a week-long solo road trip in Alberta (my first time driving abroad), flew home, and went straight to Glastonbury.
I'm tired just TYPING all of that. I love travel, but there's definitely such a thing as TOO MUCH. Need to learn to pace myself a bit more.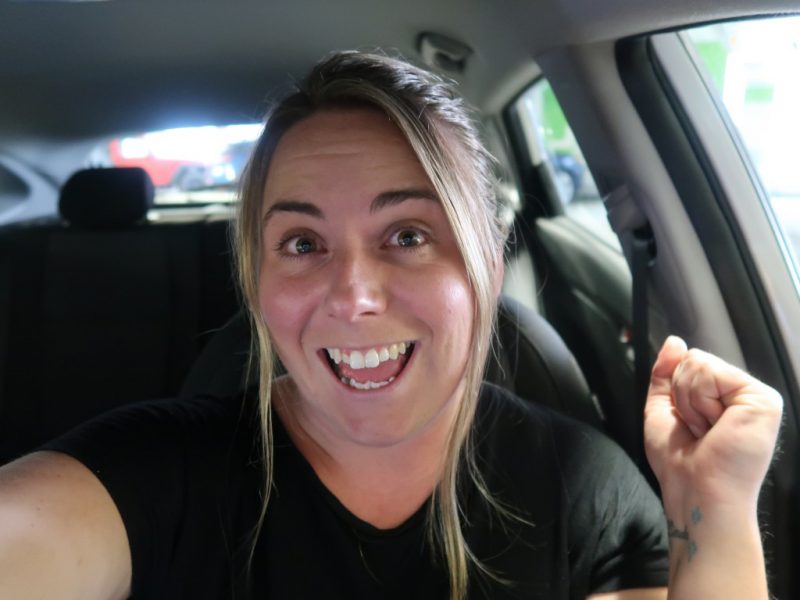 Feeling Lost
I mentioned feeling a bit out of my depth at IPW. It's hard to explain, because on the one hand it was CRAZY fun and really enlightening. It felt like it was probably dead useful for me, career-wise. And I got to go to the new Star Wars land at California Disney while it closed to the freaking public*!!! But on the other hand, I had to spend a lot of time "selling myself" and trying to explain to different brands why they should work with me. And I SUCK at that.
Not only that, but I was spending a lot of time with a lot of "proper" writers. People who write for big-name publications I read and work on TV shows that I watch. People with training, talent, intelligence. Next to them, I felt like someone who writes about their feelings on the internet, posts silly self-timer portraits, and gets away with far too many typos.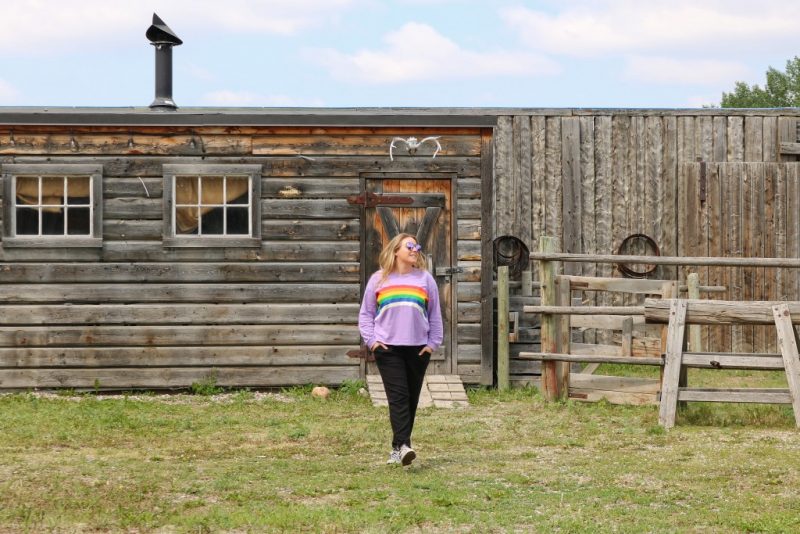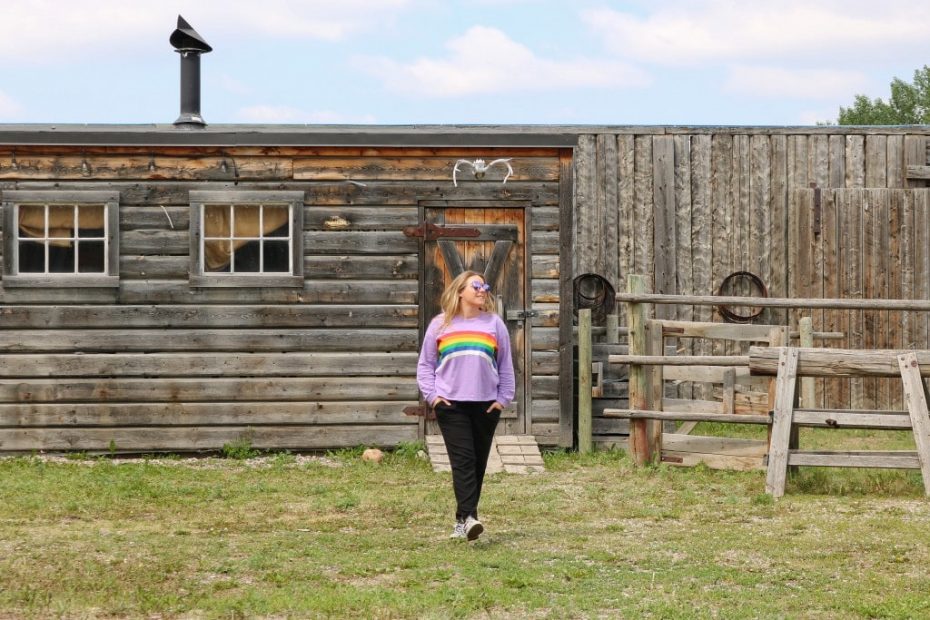 Thing is, I love blogging. It's a great job! It's fun, I get to travel as much as I want, and I don't have to take anything too seriously. It suits me just fine. But I also feel like I need a new project, need something else to focus on. To feel like I'm producing something or building something new, or simply being useful, instead of chatting about myself and writing listicles. So I'm going to spend the next few weeks brainstorming a new project. Or I might just book flights back to Latin America and distract myself with a new adventure. Who knows!
*Best thing that has EVER happened to me because of blogging.
British Summer
Since getting back from my mental few weeks of travel I've been determined to enjoy the UK as much as possible. I've been darting back and forth between Portsmouth (where I live) and Dorset (where my family are), taking my new inflatable paddleboard up and down the coast. I was thrilled to partner with a local arts company on the Dorset Moon project – covering something really awesome that was happening in my home county.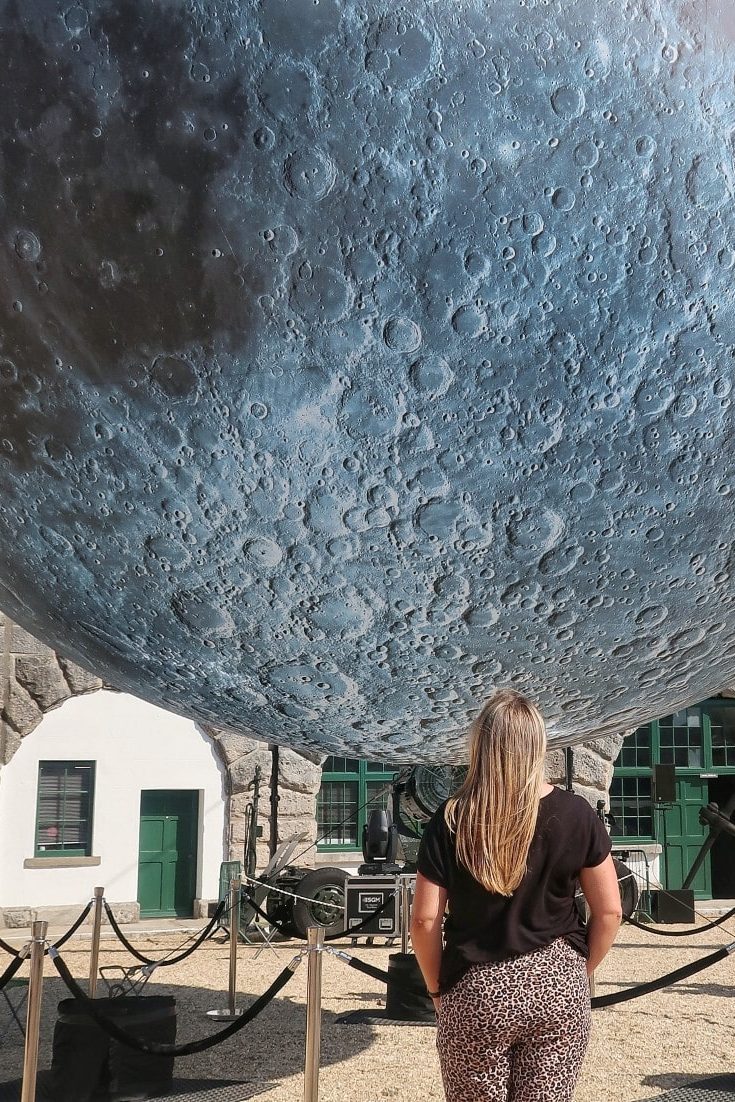 Last week I was in County Durham, discovering another brand new part of the UK. Durham was lovely. I especially loved driving around the Durham Dales, following looping country roads up and down hills covered in scrub-grass and wind-twisted trees. My rental car was an exact match for Sirius, my black Vauxhall Corsa, so I nicknamed it Regulus which gave me endless enjoyment. The blog post about Durham is currently half-finished and coming soon – part of my neglected to-do list – but I'm looking forward to sharing exactly why I loved that glorious region soon.
My Birthday!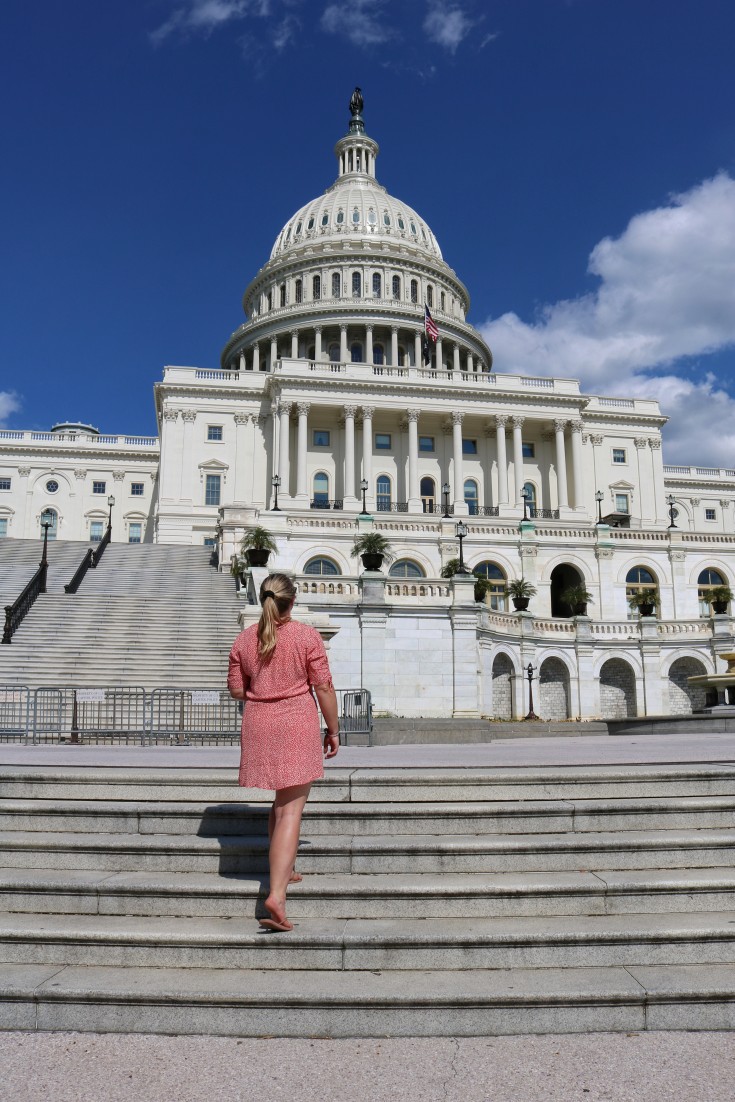 Tomorrow it's my birthday and I'm turning 32. Possibly part of the reason why I'm feeling like I need a new direction, lately. I'm officially a grown-up and I'm still so busy worrying about my Instagram likes and thinking of Harry Potter names for vehicles that I'm not actually doing anything constructive. But first, I need some time off to celebrate my old age.
I'm taking a three-day weekend, hanging out with my family, and doing fun stuff. My laptop will remain off for the whole weekend and I'm going to limit phone use. I think another digital detox is very much in order at the moment.
Have a fab weekend – hope it's sunny where you are!