Some posts on this site contain affiliate links. If you book or buy something through these links, I earn a small commission (at no extra cost to you). Take a look at my privacy policy for more information.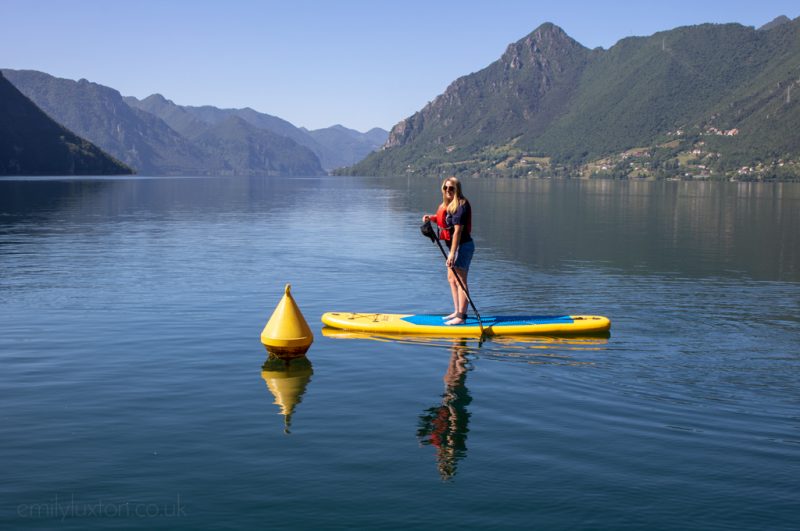 It's too hot to work today. I've spent the last hour lying on the sofa staring at my laptop screen brainlessly, waiting for something to happen. Waiting for all my paid work to just do itself so I can make some money. But life has been getting the way all week, and my creativity levels are at an all-time low. So I thought I might just check-in, and write a little personal post because I haven't done it for AGES!
I used to write monthly update posts about what I'd been up to, but I felt like no one was reading them so I quit. But what is the point of even having a travel blog if I can't one day use it to look back at my own life? The posts I like re-reading are the old (slightly cringe-y) ones where I just wrote all the things I'd done in one day on a trip, where I never even considered SEO or how useful a reader might find the article. Where I made up words and waxed lyrical about a new landscape. Those posts never get written any more, and when they do, they rarely make it onto the blog.
So today I'm blasting some Reggaeton, eating a Twister (or three – it's hot!), and typing out a little recap of the last couple of months. Because what's the point of being your own boss if you can't just write what you want to every once in a while?
Six Crazy Weeks of Travel
From May to the first week of July I was out of the country almost solidly, on a variety of trips. Most of them were sponsored or paid, so it was a lot of work work work. And lots of fun. But it was too intense – my travel eyes were bigger than my travel stomach, and by the end I was burnt out beyond all recognition. This month I've been so tired that I started to wonder if I just had permanent jetlag.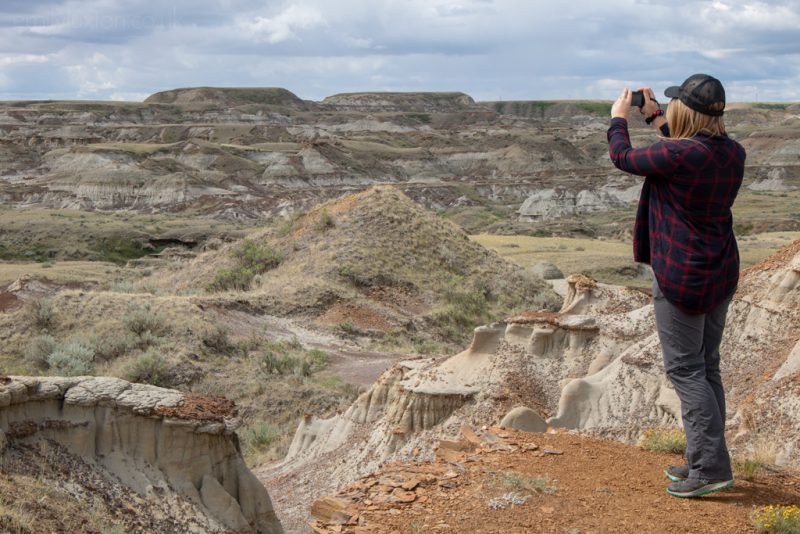 Here's the insanity in a nutshell: I flew to NYC for two nights, took a week-long camping adventure around the US east coast with Trek America, spent a week in LA for IPW (verrry fancy travel conference where I felt massively out of my league), flew straight to Italy for Traverse (travel blogging conference which felt much more on my level), spent a week exploring Trentino, flew home for two nights, flew to Canada for a week-long solo road trip in Alberta (my first time driving abroad), flew home, and went straight to Glastonbury.
I'm tired just TYPING all of that. I love travel, but there's definitely such a thing as TOO MUCH. Need to learn to pace myself a bit more.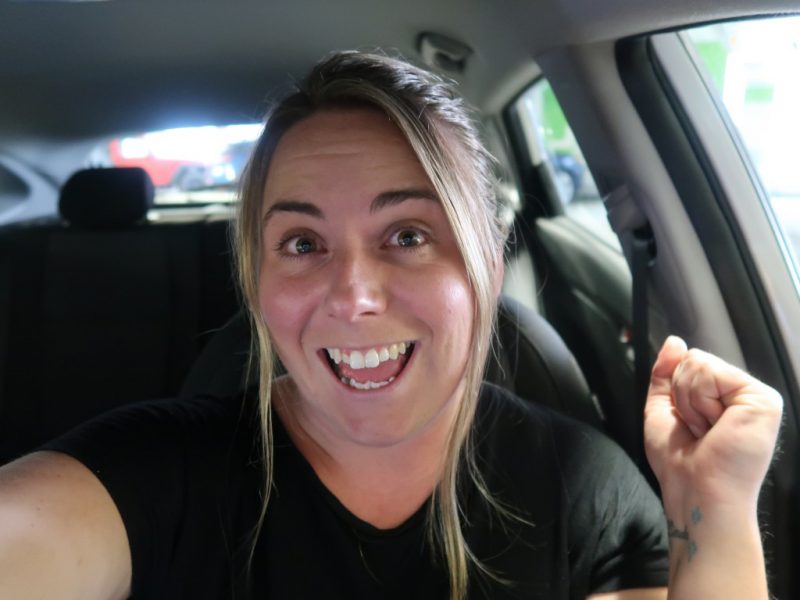 Feeling Lost
I mentioned feeling a bit out of my depth at IPW. It's hard to explain, because on the one hand it was CRAZY fun and really enlightening. It felt like it was probably dead useful for me, career-wise. And I got to go to the new Star Wars land at California Disney while it closed to the freaking public*!!! But on the other hand, I had to spend a lot of time "selling myself" and trying to explain to different brands why they should work with me. And I SUCK at that.
Not only that, but I was spending a lot of time with a lot of "proper" writers. People who write for big-name publications I read and work on TV shows that I watch. People with training, talent, intelligence. Next to them, I felt like someone who writes about their feelings on the internet, posts silly self-timer portraits, and gets away with far too many typos.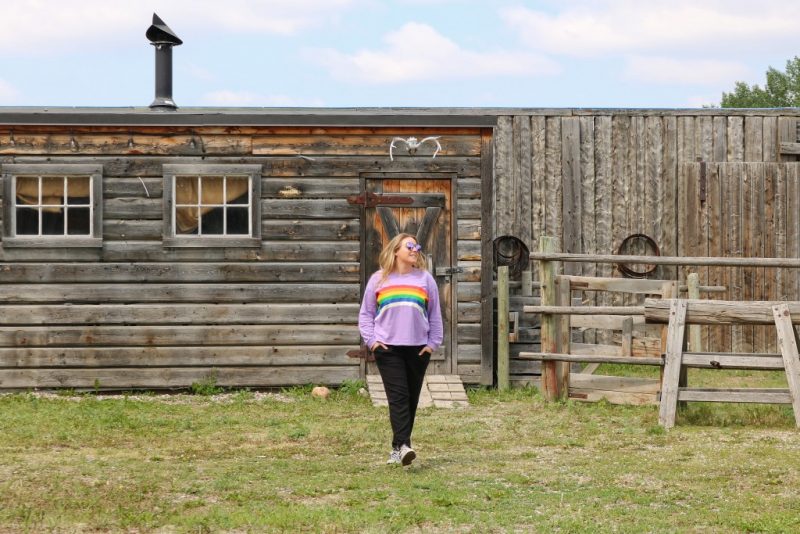 Thing is, I love blogging. It's a great job! It's fun, I get to travel as much as I want, and I don't have to take anything too seriously. It suits me just fine. But I also feel like I need a new project, need something else to focus on. To feel like I'm producing something or building something new, or simply being useful, instead of chatting about myself and writing listicles. So I'm going to spend the next few weeks brainstorming a new project. Or I might just book flights back to Latin America and distract myself with a new adventure. Who knows!
*Best thing that has EVER happened to me because of blogging.
British Summer
Since getting back from my mental few weeks of travel I've been determined to enjoy the UK as much as possible. I've been darting back and forth between Portsmouth (where I live) and Dorset (where my family are), taking my new inflatable paddleboard up and down the coast. I was thrilled to partner with a local arts company on the Dorset Moon project – covering something really awesome that was happening in my home county.
Last week I was in County Durham, discovering another brand new part of the UK. Durham was lovely. I especially loved driving around the Durham Dales, following looping country roads up and down hills covered in scrub-grass and wind-twisted trees. My rental car was an exact match for Sirius, my black Vauxhall Corsa, so I nicknamed it Regulus which gave me endless enjoyment. The blog post about Durham is currently half-finished and coming soon – part of my neglected to-do list – but I'm looking forward to sharing exactly why I loved that glorious region soon.
My Birthday!
Tomorrow it's my birthday and I'm turning 32. Possibly part of the reason why I'm feeling like I need a new direction, lately. I'm officially a grown-up and I'm still so busy worrying about my Instagram likes and thinking of Harry Potter names for vehicles that I'm not actually doing anything constructive. But first, I need some time off to celebrate my old age.
I'm taking a three-day weekend, hanging out with my family, and doing fun stuff. My laptop will remain off for the whole weekend and I'm going to limit phone use. I think another digital detox is very much in order at the moment.
Have a fab weekend – hope it's sunny where you are!