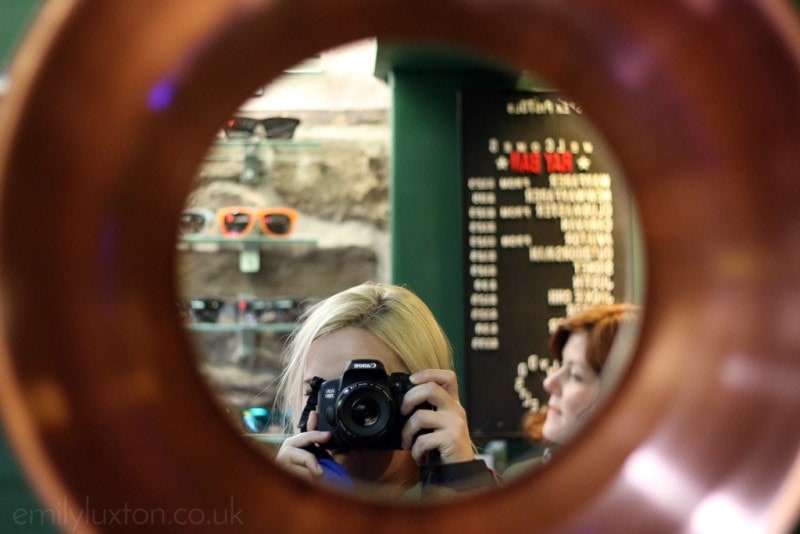 Earlier this month, I published my round up of 2015 in which I promised that this year I was going to be a little more personal on this blog. I want you guys to get to know me a little better – and that means I have to talk about myself sometimes as well as travel. So, I thought I'd commit myself to writing a post every month about what I've been up to – in terms of travel, blogging, and life in general.
In my look back post, I talked about how I've decided to make 2016 the year of me. By that, I don't mean that I want to spend all year being completely selfish and indulging my every whim. What I mean is, after being in two long term relationships back to back for the past nine years, I want to spend some time on my own, figuring out my own life and future without depending on someone else's opinion (as I usually do), and reviving my very bruised ego.
My self esteem and I have a pretty rocky relationship. Internally, I spend most of the time flailing between a fiercely positive self belief, and the more constant feelings of doubt, anxiety, and self hate. At the end of last year, with my personal life falling apart and nothing but uncertainty in my future, I'd pretty much hit rock bottom. I felt like I wasn't good enough; not just for my failed relationship, but for the world in general. It wasn't a nice place to be, and I've been really lucky to have some great friends and family around me to buoy me up. Then, January came along and was absolutely awesome, bringing success, good news, and vital amounts of distracting fun. These past few weeks have actually been brilliant, and I'm exceptionally grateful…
Last week was a particularly big confidence boost, when I won not one, but two blogging awards. First, I found out that I'd won the Travel category of the Trespass Blog Awards 2015 – with a fabulous
prize of outdoorsy winter goodies. It was a really good feeling to discover that I'd won, and gave me a much-needed ego boost. Then, last Wednesday I headed up to London with my little sister Jess for the Blogger's Lounge awards party. I was thrilled to be a finalist for Travel Blogger of the Year 2015 – but I had absolutely no expectations of winning. So, I was completely shocked when my name was called – and I think I possibly made a bit of a fool of myself as I tipsily gushed my thanks into the mic after being handed my trophy! It's just such a lovely feeling to receive positive reinforcement that my blog is doing well and that people like it – and it really has left me feeling wonderfully proud of myself.
Speaking of confidence boosts, this month brought them in serious force. Not only did I get some wonderful recognition for my blog – and have my best month yet in terms of blog traffic, followers, and income – but I also got a serious personal confidence boost in a fairly unexpected form. In the middle of January, I headed to Tignes with a group of travel bloggers to try my hand at skiing – something I'd never done before. This was part of my 2016 campaign to do one thing a month that scares me (I'm still working on a catchy title for that, something like "Twelve Fears in Twelve Months". Suggestions on a postcard!). Before the trip, I was terrified; after it, I was in love with skiing and daydreaming about my next ski holiday. Read more about that turnaround in my write up! Learning a new skill and triumphing over my own fears gave me a serious injection of confidence and I'm so glad that I took the chance and hit the slopes.
This month, I also committed to another challenge for the year ahead. I want to continue exploring more of my home country and see as much of the UK as possible. So it was completely fitting that I began 2016 in one of my favourite British cities, Edinburgh, partying with the #Blogmanay team for the three day Hogmanay event. We closed 2015 in style with an incredible torchlight procession through the streets of the city, went wild with our inner party animals on New Year's Eve – singing our way into 2016 with our second trip to a karaoke bar in four days – and spent the first day of the new year enjoying music, poetry, and art around Edinburgh at the absolutely breathtaking Scot:Lands festival.
My visit to Scotland was rounded off with a few days touring some more of this gorgeous country. Windswept castles, famous golf course bridges, and film-star sand dunes in St Andrews, plus art, innovation, and design in creative Dundee – not to mention some absurdly good food, wine, and cocktails. It was a brilliant trip with some fabulous memories: dancing a traditional ceilidh (badly) on board the H.M. Frigate Unicorn, exploring the awesome vintage sunglasses shop Spex Pistols, and finally learning that I actually do like gin at Eden Mill brewery and distillery.
There have been a lot of highlights this month! But the absolute best was the feeling I had when I (sort of) managed to complete a blue slope in Tignes and realised that I'd not only conquered my fear of skiing, but that I wasn't actually too bad at it either. I went home buzzing with a
sense of achievement and feeling really, really proud of myself. Whenever I do something scary and find myself enjoying it, I rediscover the feisty, adventurous, tree-climbing little girl I used to be before life came along and smashed down my confidence. I love that girl, and I'd like to get her back for good – or at least become a version of me that closer resembles her.
So, as soon as I got back from Tignes I took the next step on the road to self rediscovery and booked the solo trip that I'd always been too afraid to take. On the 10th February, I'm setting off for two months in Thailand! It will be my first long-term backpacking trip alone (I'm used to travelling as a couple), and I'm really frightened – making it February's challenge. Wish me luck, and stay tuned on Instagram (em_luxton) for lots and lots of photos!
If you have any tips for me in Thailand, a great suggestion for something truly terrifying I should try this year, or some helpful advice about getting through a break up – then I want to hear from you. Please leave a comment below!