Some posts on this site contain affiliate links. If you book or buy something through these links, I earn a small commission (at no extra cost to you). Take a look at my privacy policy for more information.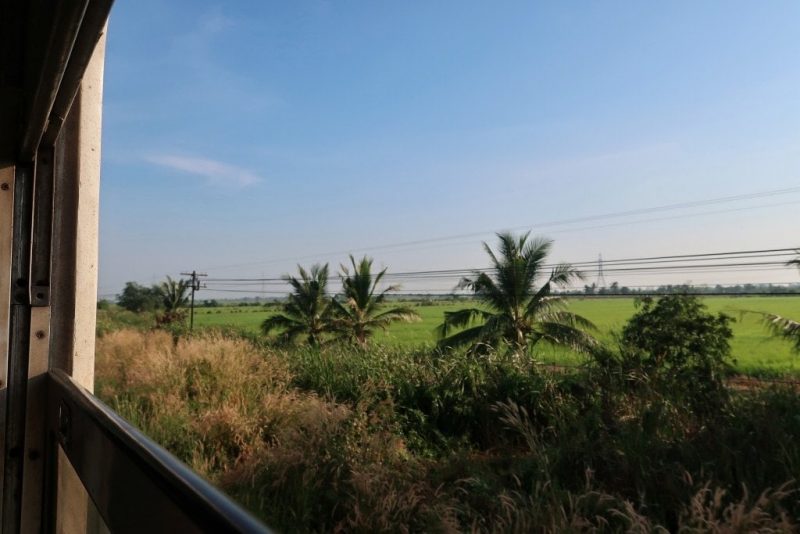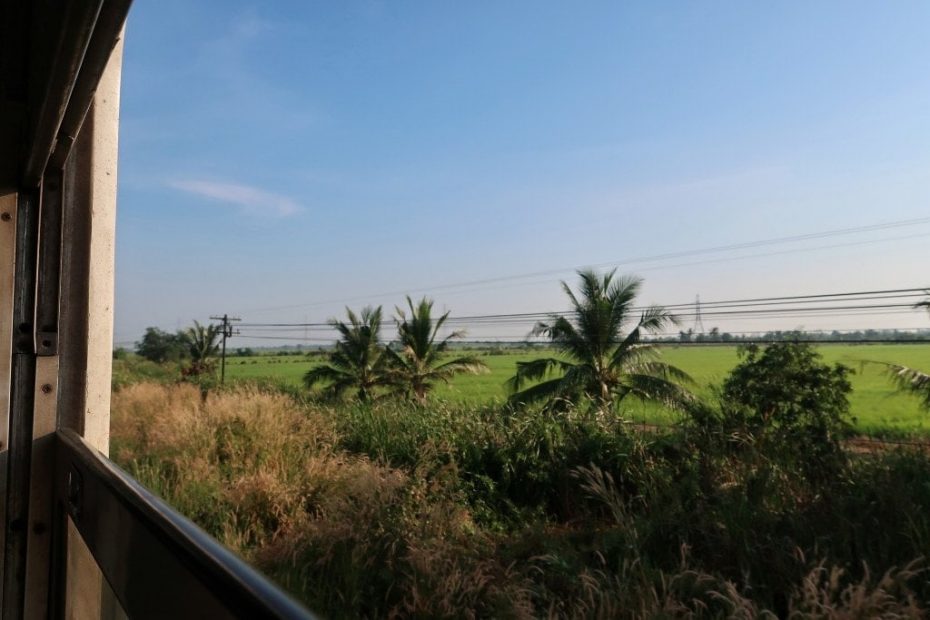 The horns of Ho Chi Minh City are relentless. From the air-conditioned interior of a coffee shop, I can hear them blaring and beeping, cutting through the quiet folk songs on the radio, infiltrating the peace. Reminding me that I am well and truly back in Vietnam, with its chaos of mopeds and shouts and screeching horns.
I arrived a few hours ago, on a nearly-dead bus that rattled uncertainly all the way from Phnomh Penh. Behind me is Cambodia – the only country on this journey that was new to me. Ahead of me lies an overnight train to Hoi An, and beyond that, Hanoi and the end of my trip.
It has all gone by, as it always does, in a flash. But equally, that first day in Singapore three weeks ago today seems like an age away. Since then, I've travelled some 2850km overland – not counting a brief detour to the Andaman Islands in Thailand – through four countries, by rail, boat, rickshaw, and bus. I've seen new things, tried new foods, been violently sick, and spent who knows how many hours staring out of windows, watching the world go by.
READ MORE: How to Travel from Singapore to Vietnam by Train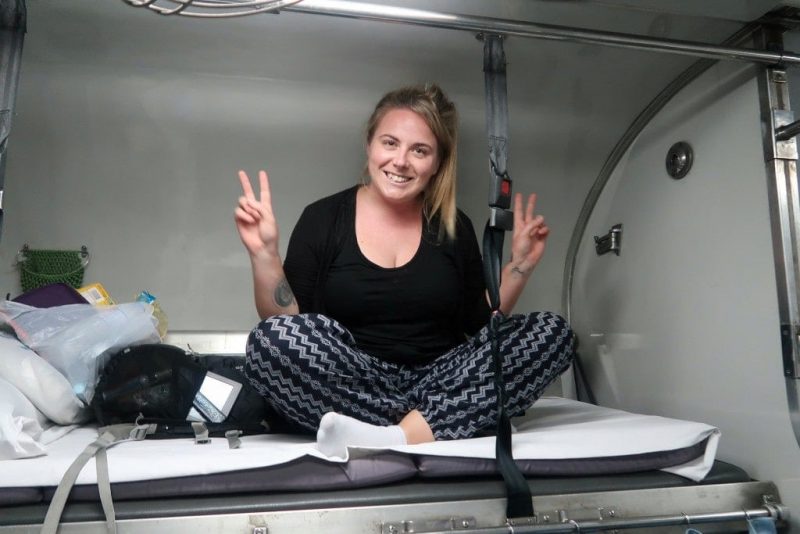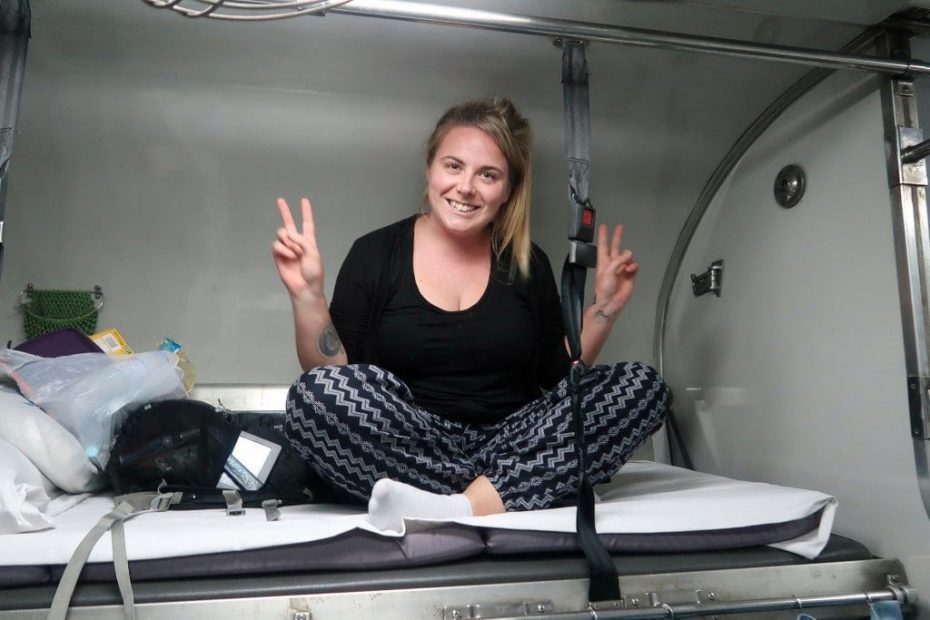 Thailand
When I left off the last update, I was still in Malaysia. The next day, I took a train to the border with Thailand, then a seventeen-hour overnight train to Bangkok. That was one of my favourite parts of the journey so far! Rocked to sleep in a train bed, and rocked awake again in time to watch the sunrise over the rice fields of Thailand.
READ MORE: How to Travel from Malaysia to Thailand by Train
What this trip has given me, in abundance, is time. Time away from the screen of my laptop or the constant connection of my mobile. Time to sit and think, and write – by hand, in a notebook – or to simply stare out the window, or to read. Just like on my digital detox, I am remembering the simple pleasures of doing very little. If you were wondering what would posess me to spend so much time on trains, it is that!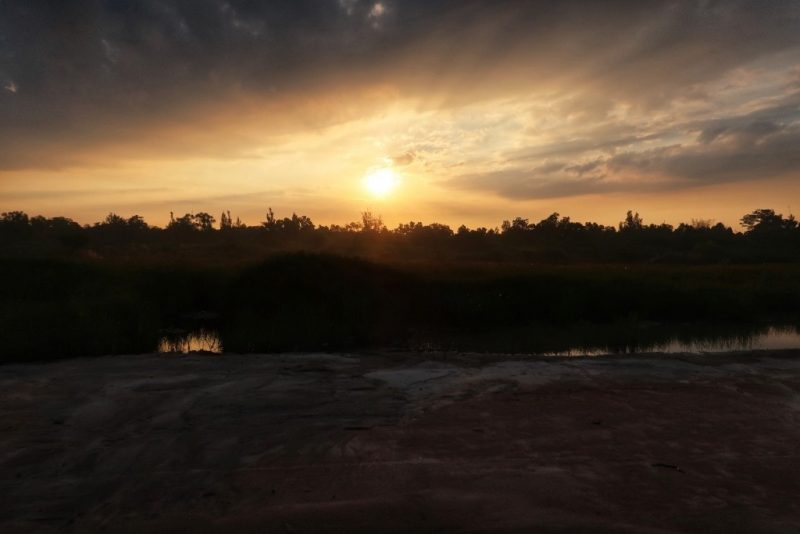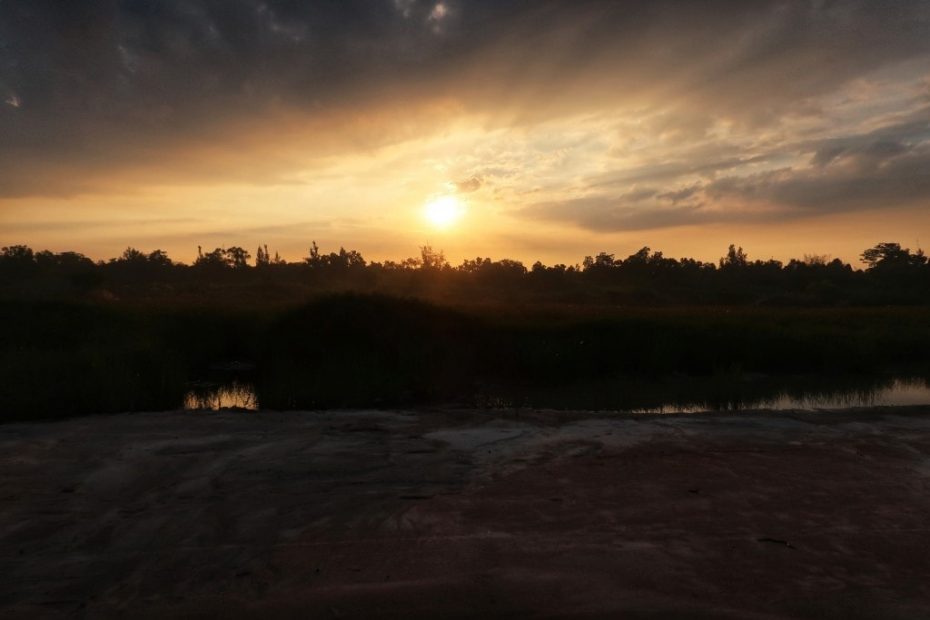 A Detour
I planned my trip specifically to coincide with my little brother's first backpacking trip. We met in Bangkok, did the usual touristy things in the city, then hopped on a flight to Krabi. This week-long detour to Koh Phi Phi wasn't part of my adventure, so I'll write about it separately at some point. While I needed it – needed a week of sunshine and beaches, a week of holiday – by the end of it, I was itching for the road again.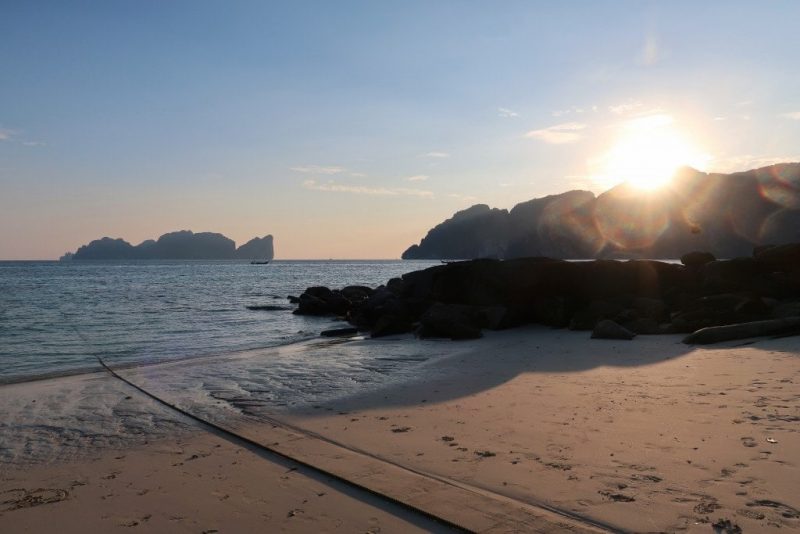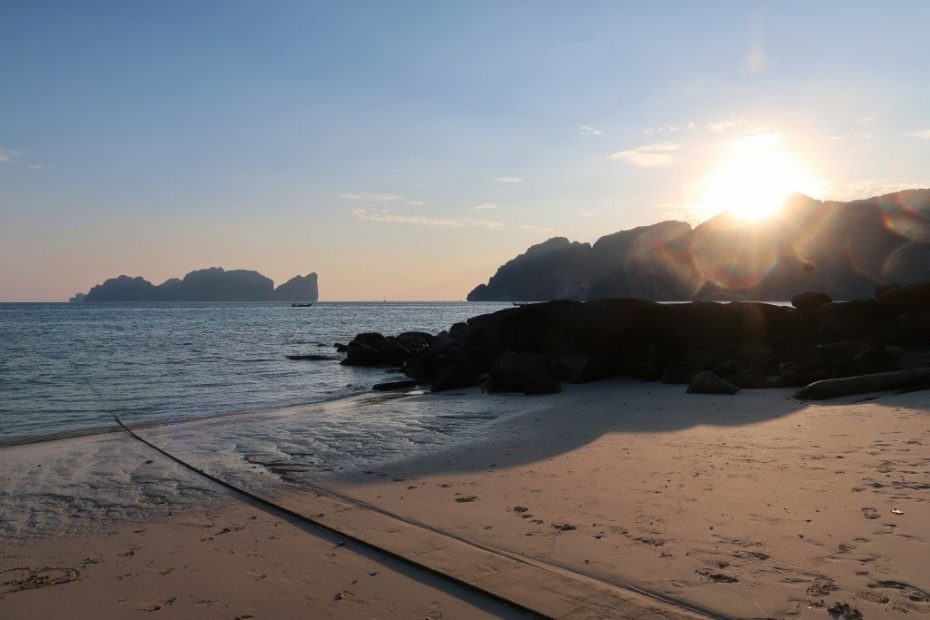 Siem Reap
After two more nights in Bangkok, mostly spent working from an air-conditioned room in a quiet hotel, I was back on the trail. This time, on the early morning train from Bangkok to the Cambodian border. We crawled out of Hua Lamphong station at 5:55am, and chased the sunrise through the high-rises and street markets of the city, out into open countryside, heading east in search of a new adventure.
The train stops 6km from the border, so I took a rickshaw the rest of the way, then walked into Cambodia, where I took a shared cab with three other travellers all the way to Siem Reap. Cramped, hot, and somehow sunburnt despite having spent no more than three minutes outside all day, I arrived in a very bad mood, not at all ready to enjoy Siem Reap.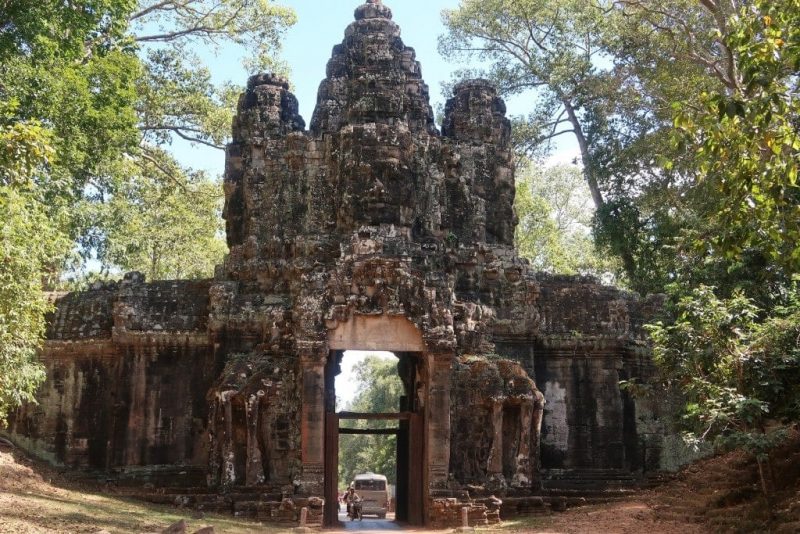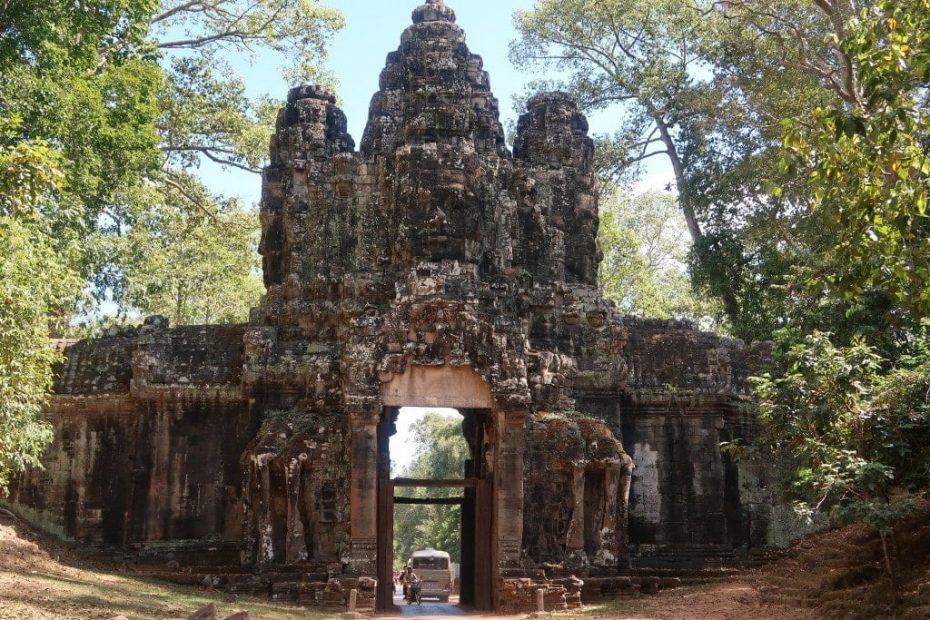 But it's a very easy city to love, and it wasn't long before I was spell-bound by Cambodia. This was the only country on my journey that I hadn't visited before, and for some reason my guard was up. Very quickly, Cambodia wore it down, and I was intoxicated.
It wasn't only Angkor Wat – although that complex of temples, which I'd longed to visit for so long, was easily one of my highlights of this trip. It was the gentle chaos of the city, the warmth of the people I met. One particular highlight was the Phare Circus, a social enterprise which raises money to offer free education and professional arts training to underprivileged and at-risk kids in Cambodia. More on that in another post, I think, because it was one of my favourite things I did in the country.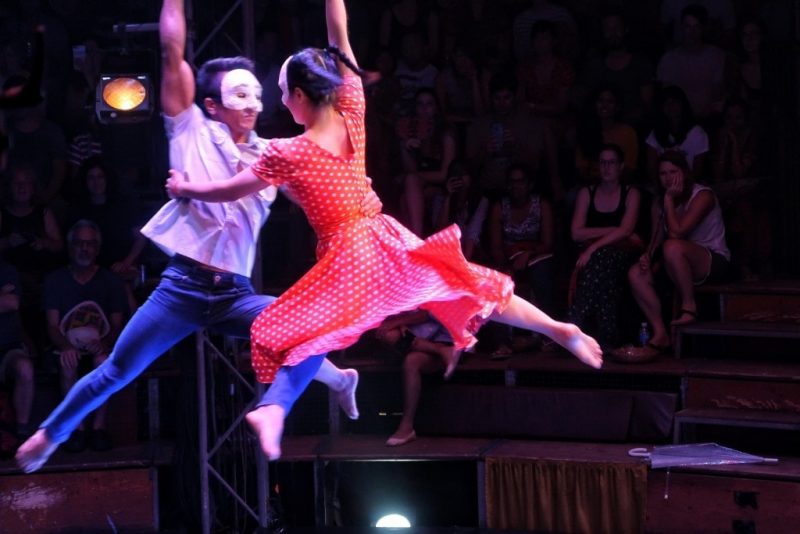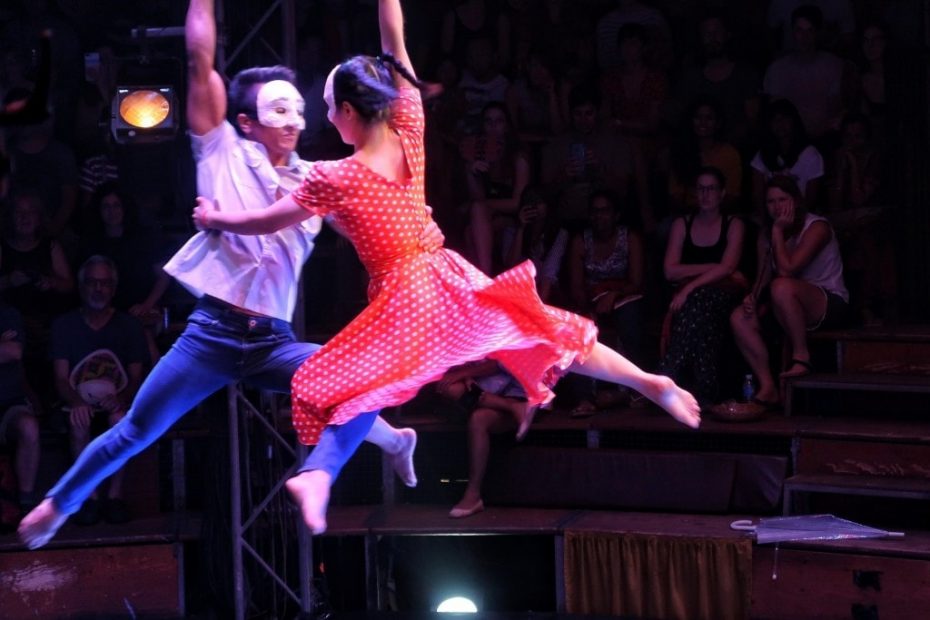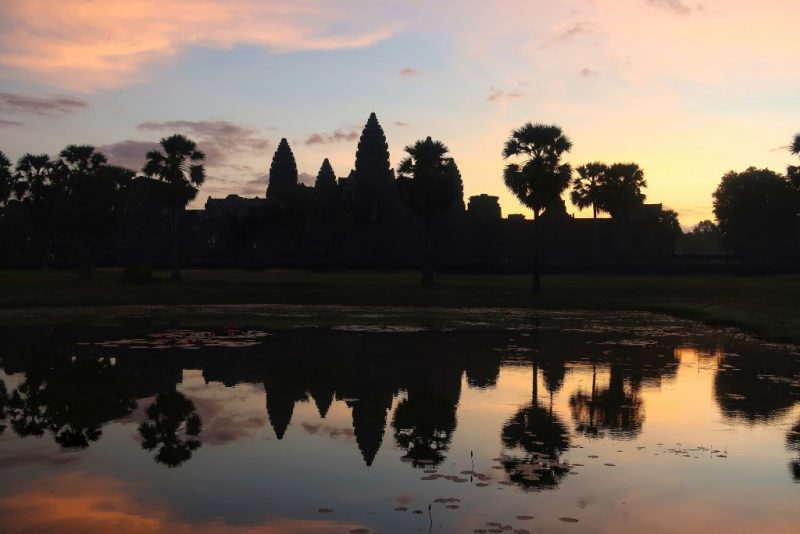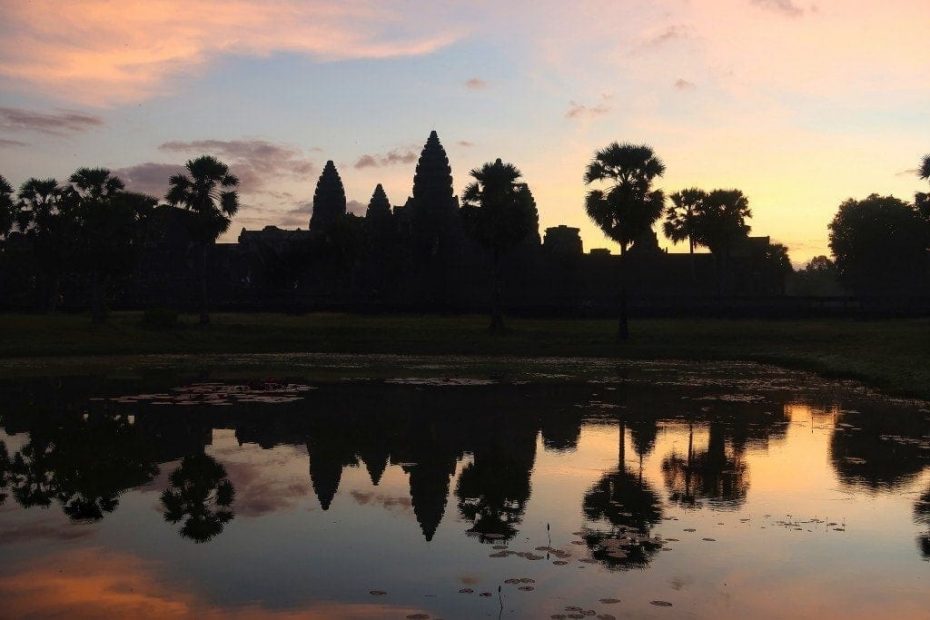 Phnom Penh
One thing disappointed me about Cambodia. There are no trains, which threw a spanner in the works of my epic rail journey plan. I had planned to travel from Siem Reap by boat, but when I tried to book it, I was turned away. One agent told me there's "not enough water". Another said the boat's broken. A third told me they've stopped running it altogether, because not enough tourists are taking it. I suspect that last is the closest to the truth.
Instead, I was forced to take the bus. It's actually quicker and cheaper than taking the boat, but far less adventurous or romantic. I had my heart set on the more old-fashioned modes of travel, and buses just don't fit with the journey I'd been planning.
With just a day and a half in Phnomh Penh, it only left a fleeting impression on me. But what I saw moved me deeply.
At the Tuol Sleng Museum of Genocide, I toured the infamous S-21 prison, where thousands of detainees were tortured and sentenced to execution. From there, I headed to the Killing Fields, where the executions were carried out – sometimes hundreds a day. I was worried about such a tragic place being treated as a tourist attraction, but it also seemed important to go – and I was glad I did. I came away saddened, but more educated about Cambodia's recent past.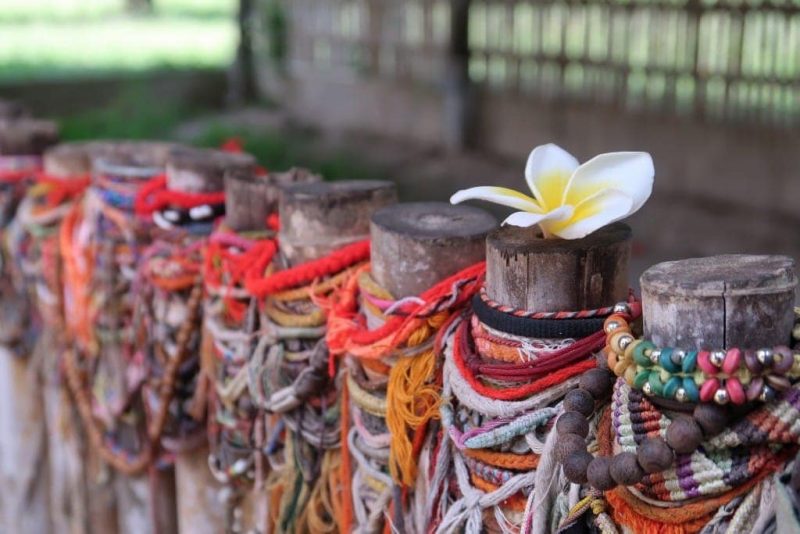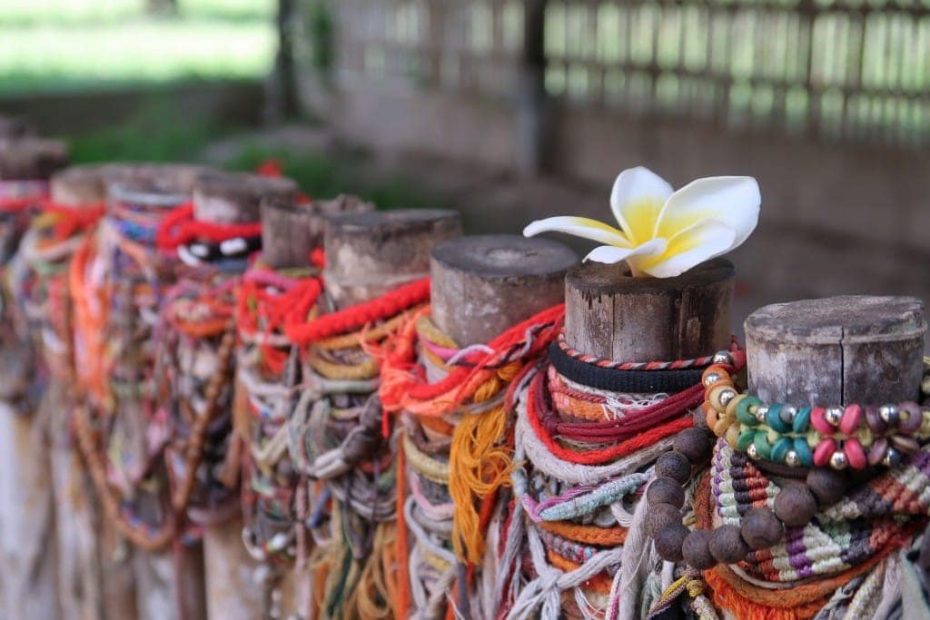 Not wanting to end there, I spent the rest of my time in the city exploring various non-profit businesses, like the fabulous Daughters of Cambodia cafe which employs and trains victims of sex trafficking. It was the ideal way to restore my faith in humanity, and a reminder that there is plenty of hope left in Cambodia.
Where's Next
In a few hours, I take an overnight train to Da Nang, where I'll take a taxi to Hoi An to spend a couple of nights relaxing in one of the prettiest cities in Vietnam. Then, it's a short train to Hue – to be reunited with the fabulous Lien of the I Love Hue tours – and finally, a full day on a train all the way to Hanoi, my last stop.