Some posts on this site contain affiliate links. If you book or buy something through these links, I earn a small commission (at no extra cost to you). Take a look at my privacy policy for more information.
For years, I've published a travel/life round-up at the end of every month. These posts are all old and kind of irrelevant now, and I'm really the only one who finds them interesting. Despite that, I couldn't bear to completely delete them!
Instead, I've condensed them all into one long post of monthly blog round ups. This way, I get to keep them for my own memories. And if anyone suddenly decides they desperately need to know what I was up to in February 2018, they can still find out! Enjoy…
January 2018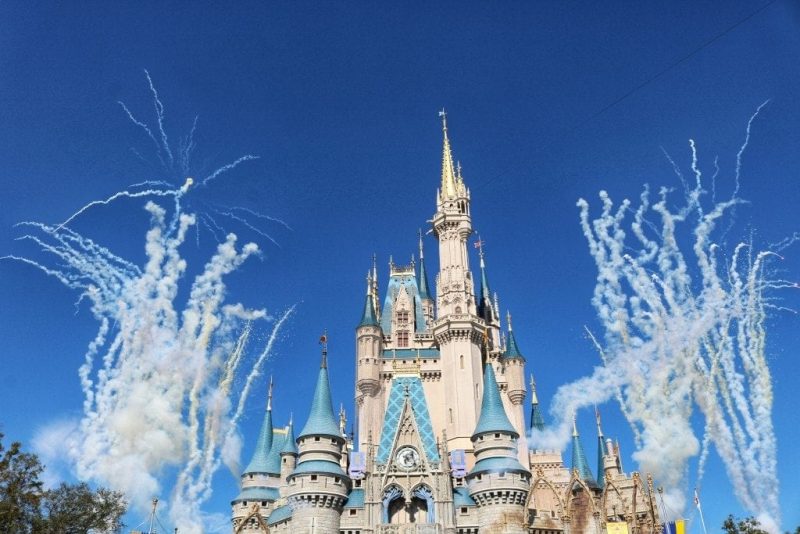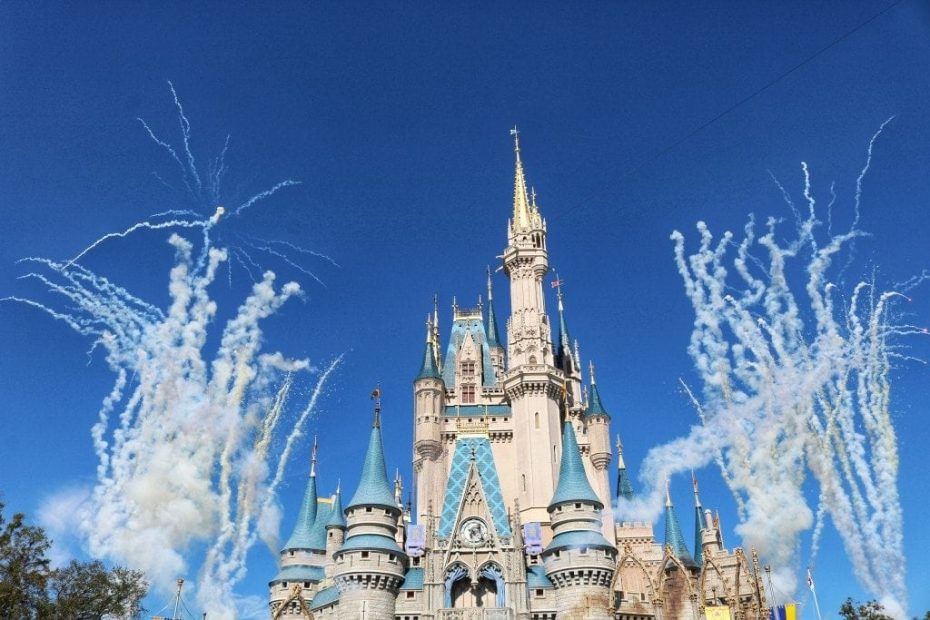 Aloha kids! Welcome to yet another monthly round up – thanks for sticking around this long and reading them all!
Last month saw me making some BIG changes, figuratively hanging up my backpack (for now at least), and taking on a pretty epic US adventure that ticked off one of my all-time travel dreams. Here's a brief recap of everything I got up to over the last month…
Sunny Sunny Southsea
As you might already know, if you're the kind of avid follower of my blog that I hope you are, this month I moved back to Southsea and into Vicky Flip Flop's spare room! It just seemed like the right move, and so far that decision's been paying off.
I love being back in Southsea, and being close to a few of my friends, as well as only an hour and a half from London by train. I'm also trying to date more and actually put more effort into the whole "search for love" business. I hate it already – bungee jumps and abseiling are easy compared with going on actual dates with actual human men. But you've got to put yourself out there blah blah blah. Anyway the gist is I'm living in Southsea and attempting to be a fully functioning adult human for a change. Wish me luck!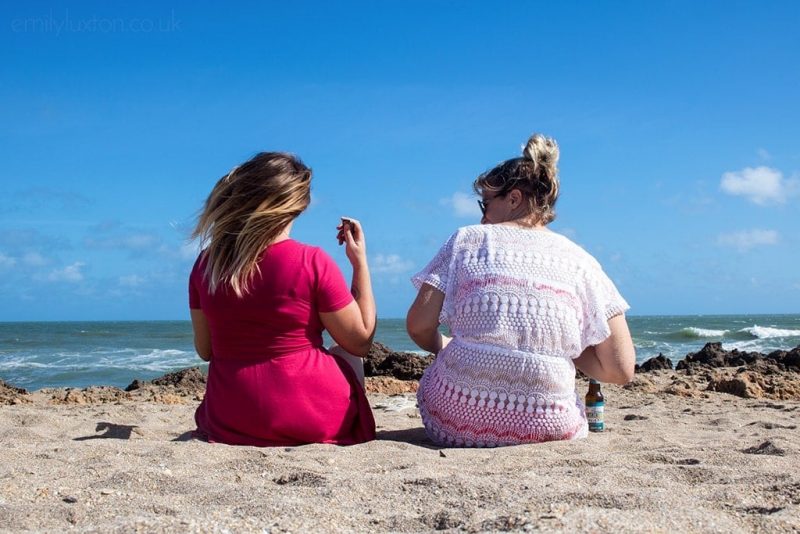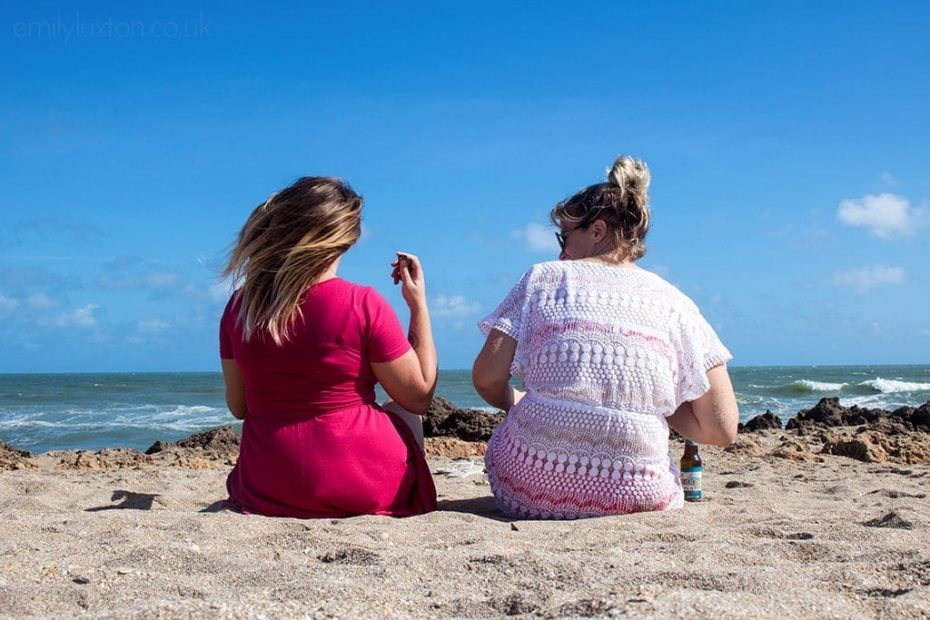 Martin County, Florida
My first trip of the year was an exceptionally good one. Me and Vicky headed to Florida, rented a car, and hopped over to colourful Martin County for a week of massive food portions, sunshine, and fun watersports. We kitesurfed (sort of), we boated, we paddleboard-ed… basically we kept ourselves as busy as humanly possible and saw pretty much everything that Stuart, Hobe Sound, and Hutchinson Island have to offer.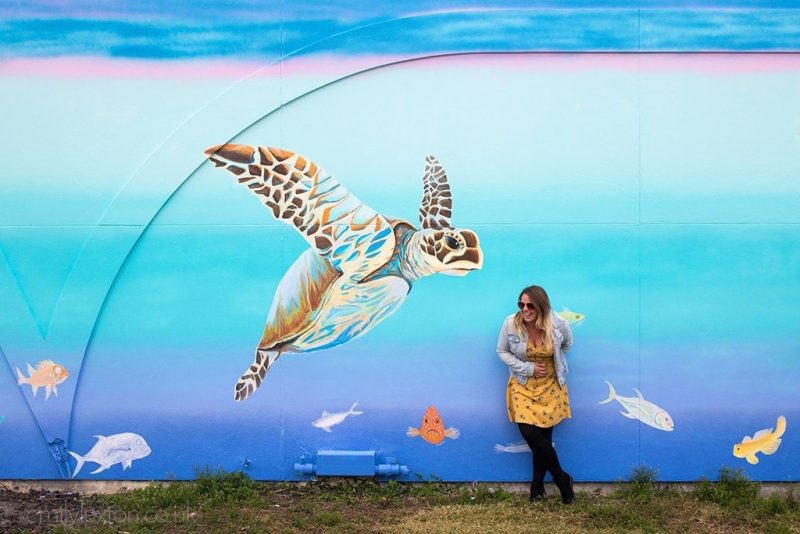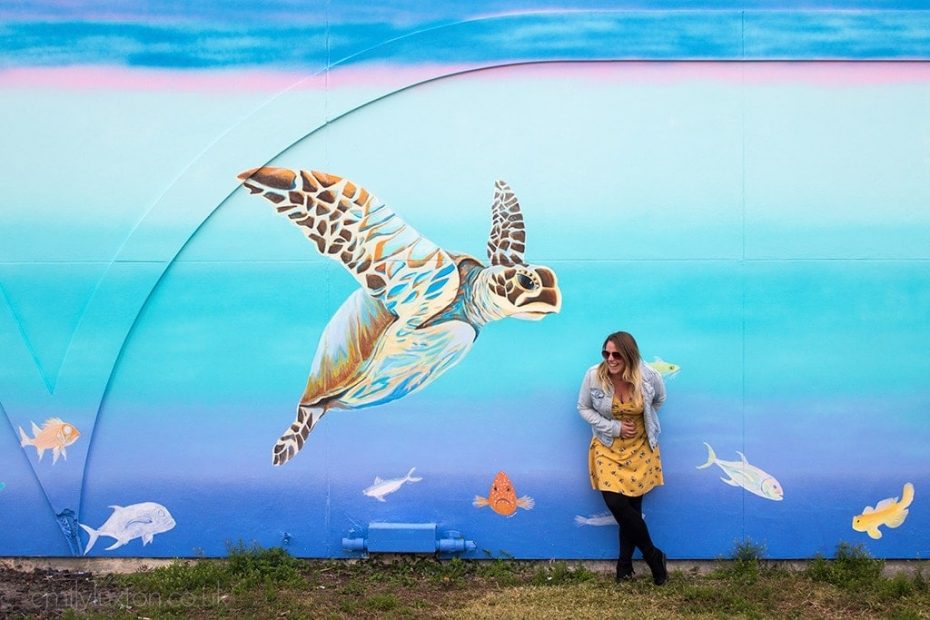 It was so nice to escape the winter for a while, and even though Florida isn't exactly boiling right now it was still much warmer than the UK. I loved exploring all the colourful murals around Hobe Sound and Stuart, and I really loved chilling by the pool in the luxurious Hutchinson Shores resort. There were a LOT of highlights on that trip so I'm planning a nice long post all about it – stay tuned.
Orlando, Florida
After Martin County, we squeezed in the briefest of trips to Orlando before flying home, purely so that I could live out my ULTIMATE travel dream and go to the Wizarding World of Harry Potter at Hogwarts. We also spent half a day at Disneyworld, which was amazing. But frankly after the utter joy of going to Diagon Alley and buying my very own wand in Ollivander's nothing else felt quite as magical! I will say that being in Disney during January midweek was a fabulous experience – way less queues than I'm used to. Check out this guide to when to go to Disney to help plan your own trip!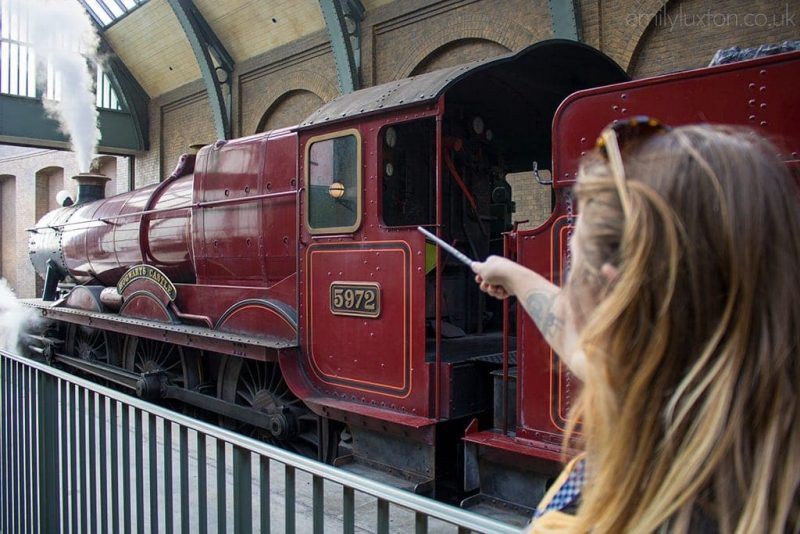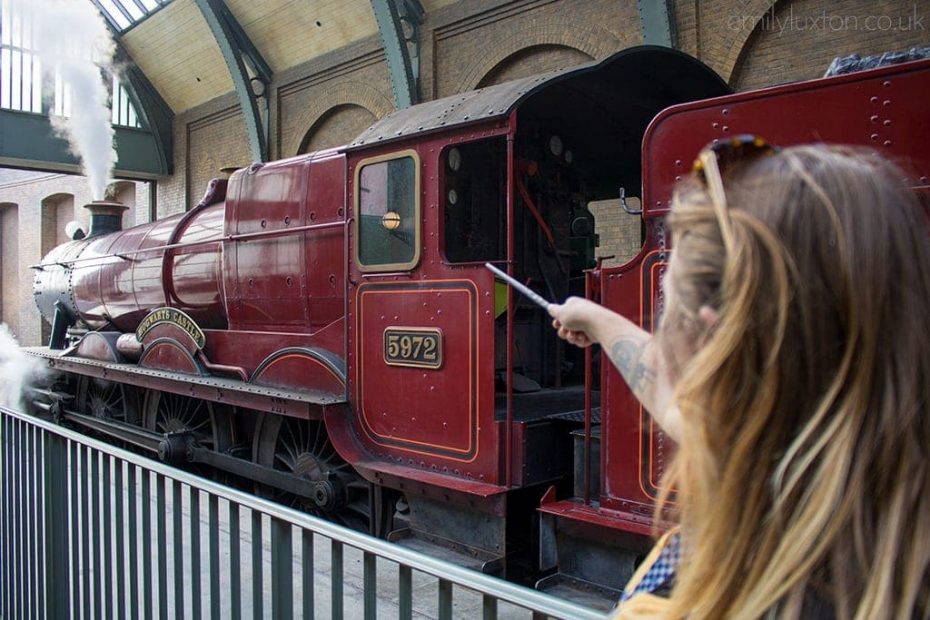 I was a wreck. There was a moment when I genuinely nearly swooned from the overwhelming rush of emotions. We went on the Hogwarts Express. We ate in the Leaky Cauldron. I drank a Butterbeer. THE PORTRAITS SPOKE TO US. It was just so, so, so, so wonderful. Best day of my career as a blogger so far.
Disney was pretty amazing too though – especially when we stopped to watch one of the shows in front of the Cinderella Castle and Elsa sang Let it Go. Vicky dancing along was a pretty adorable thing to see.
Where's Next
Next month, I'm headed back to one of my favourite countries in the world… India! I was there during Holi two years ago and absolutely fell in love with the country – so I can't wait to go back.
Especially because I'll be touring the country by rail on "the world's leading luxury train", the Maharaja's Express. I'll be heading to Varanasi, Jaipur, Agra, and a few other highlights – all from the comfort of a gorgeous looking, super-swanky train. And I get to do it all with one of my favourite luxury bloggers, the lovely xameliax. It's bound to be amazing so stay tuned on Instagram to see exactly what we get up to!
After the rail journey, I'm sticking around for another week or so under my own steam (train pun – see what I did there?!). And I really want suggestions for what I should do with those 6 days or so, because I don't think I want to stay in Delhi. Where shall I go? What shall I see? Give me all your tips in the comments and help me figure out a plan!
February 2018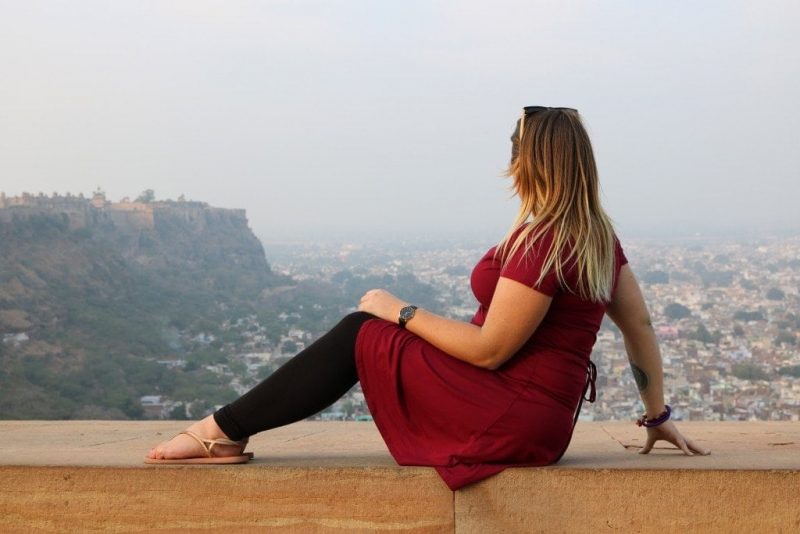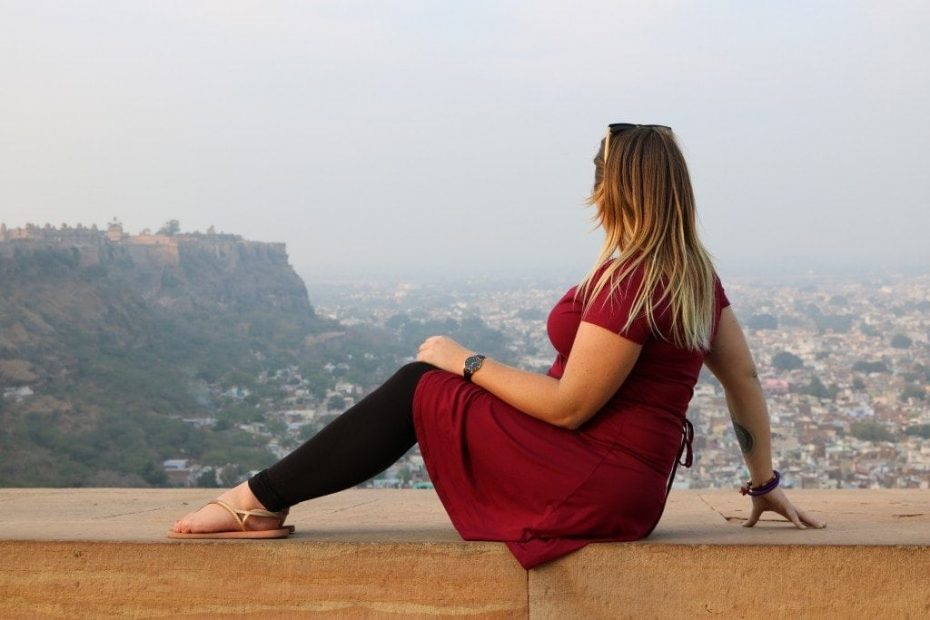 Namaste folks! Time for yet another monthly travel round up (which I'm pretty sure only my dad reads at this stage)!
February was another awesome month for travel. I got to go back to one of my favourite countries in the world, and this time see a whole new side of it – on board a luxury train. Can't wait to tell you all about it in a mo, but first – a moment of CELEBRATION!
Blogversary
Six years ago yesterday, I started my little ol' blog on WordPress and got writing. I was terrified to put myself and my words out there on the internet! But I'm so glad I did. Since then, I've worked so hard and learnt so much… and for the last few years I've been a full time travel blogger. I don't think a single day goes by where I don't thank my lucky stars for the job I get to do. Don't get me wrong – it's bloody hard word and it's rarely all fun and games. But the fun and games outweigh the hard work tenfold!
Seriously, I say it a lot – but if you've ever read my blog posts or clicked like/retweet/share on any of my social posts… THANK YOU. I couldn't do it without you!
And now without any more gushing, here's what I got up to last month. (I can't promise there won't be more gushing!)
Maharaja's Express
So…The Maharaja's Express. Eight days on board one of the world's most luxurious trains, touring the very best of India. Can I just say "it was incredible" and we'll all agree that's descriptive enough? Because I don't know if I have words!
Delhi – Jaipur – Ranthambhore – Agra – Gwalior – Khajuraho – Varanasi – Lucknow – Delhi
The route took us through some of India's most amazing tourist hotspots, and between sightseeing we were able to completely relax on board what is easily the best train I've ever been lucky enough to go on. With two restaurants – served by the incredible chef John Stone – and two bars on board, plus gorgeous landscapes outside the window, and a beautiful little cabin to relax in, there was plenty to keep us busy.
There's a lot more about our Maharaja's Express experience to come in a separate blog post. And there may be a video coming too – I just need to watch all the footage and make sure there's nothing too drunk/embarrassing/inappropriate in it.
If you're too impatient to wait, watch my train roomie and favourite luxury travel blogger xAmeliax's video over on YouTube to see my dorky face making multiple awkward cameos.
Solo in India
When the Maharaja's Express ended, I wasn't quite ready to go home… so I didn't! I stuck around in India for an extra week, all on my tod!
From Delhi I headed to Udaipur, which was the perfect city for me. Small, peaceful, and absolutely beautiful. I just wanted a place to spend a few days unwinding, eating curry, and getting to know India. And Udaipur was perfect for that!

A couple of years ago, I would never have considered booking a solo trip to India. But after my first trip there in 2016 I realised India wasn't quite the terrifying, difficult to travel country I'd always thought it was. That was the inspiration for my latest blog post – 21 of the best places in India for solo female travellers. Travelling solo in India can be tough, but it's also really rewarding – which is what I wanted to show with the blog post. So please check it out if India is somewhere that's on your radar. Or even if it's not – maybe I'll convert you!
Where's Next
India is a seriously tough act to follow. But I'm super excited about my next trip – not only because I'm heading to a city I've wanted to visit for ages, but also because I get to see one of my FAVOURITE travel friends in the world!
I'm heading to Berlin for a really exciting three day trip that's all about my favourite hobby; eating. And while I'm there I'll be meeting up with Marcela, the Brazilian-Wonder-Woman behind Fotostrasse. I met her in Nepal last year and we had the most fun running around acting crazy there. So I can't see any reason why Berlin should be any less crazy. Bring it on!
March 2018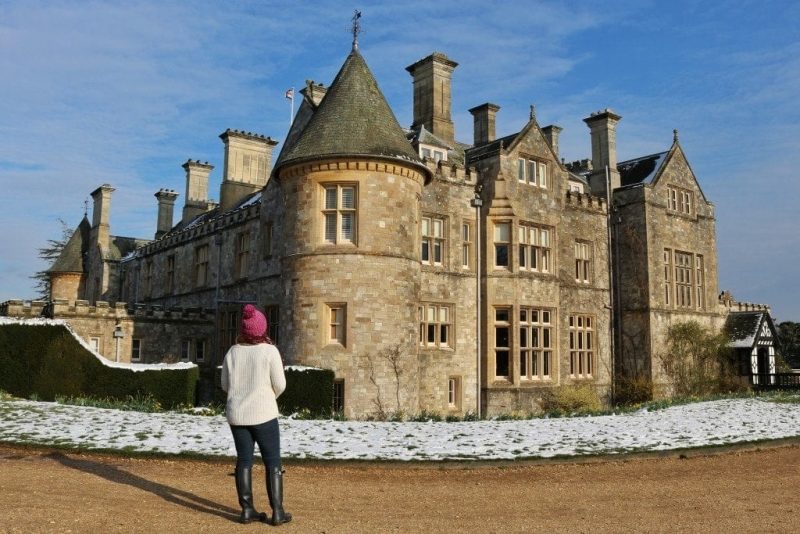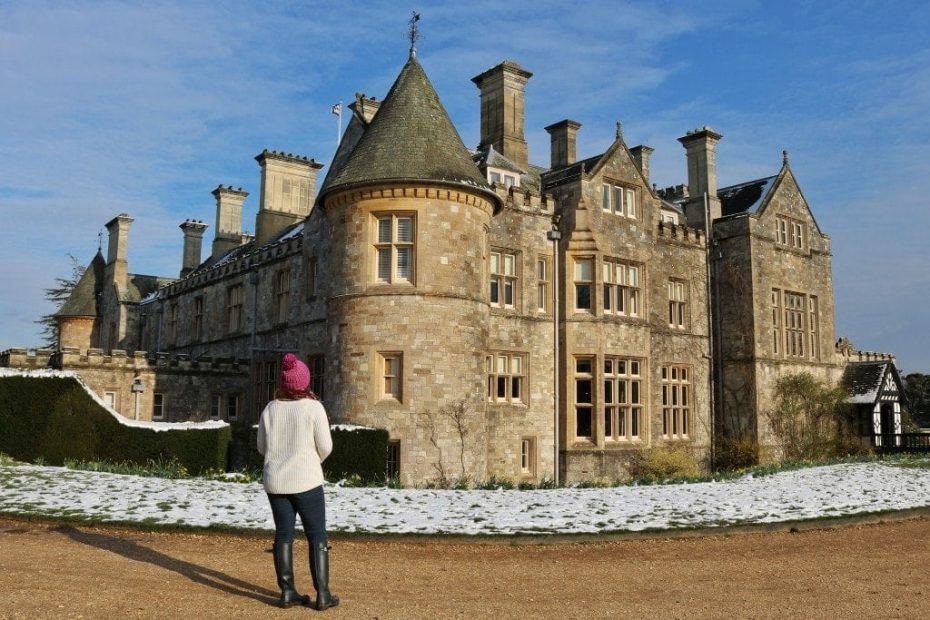 Spring is here! Kind of. Except that it's almost definitely not! Seems like ever since I moved back to England at the start of the year, the weather has been going all-out to make me regret it. But I'm pleased to say that despite feeling constantly cold for weeks on end I am actually loving my life choices lately. I haven't felt this together in a very long time. I'm definitely happier when I travel, but I think I'm more complete when I have a home!
So; March. How was it for you? I had a bit of a quiet one – with just one fleeting trip away for the blog and a night in the New Forest with one of my blogger besties. The rest of the time I was at home, catching up on work (my to-do list has never looked this short or un-threatening) and, well, actually living. Also I started driving lessons (duh duh duuuuuuuuuh) because at age thirty I felt like I really ought to be able to drive my own lazy butt around by now, instead of relying on lifts. It's going ok so far but it is, without exaggeration, the toughest thing I've ever done. Wish me ALL the luck for the next few months because I'm going to need it. (And maybe stay off the roads in the Hampshire area for a while).
Anyway, here's everything I got up to last month. But first, a quick request…
Feedback Wanted
I'm still pretty new to video, and I'm trying to get better. So I made a much-longer-than-normal video of my recent Maharajas' Express trip in India. At nearly eight minutes it's more than double my usual videos and it was really hard work to make. But it was a labour of love because I mostly just wanted to capture all the fun me and my Blog Train pals had on our trip! If you have a spare 7 minutes and 41 seconds I'd love for you to give it a watch and let me know what you think, either in the comments here or on YouTube. I really want to get better at video so any constructive criticism would be massively appreciated.
What do you reckon? Do you prefer longer, vloggy style videos like this one, or short highlights-reels that show off the best of a place in less than three minutes? Or shall I keep on doing a mixture?
Berlin
The only trip abroad last month was a three night mini break in Berlin. Believe it or not, that was my first visit to Germany, so a whole new country and culture for me. And I loved discovering it with one of my favourite people – the lovely Marcella, a Brazilian expat who's been living in Berlin for years.
I met Marcella on my Nepal trip, where we bonded over Star Wars and bad bus games – so it was awesome to finally see her again! If I'm totally honest though – I didn't love Berlin. Sorry everyone! I thought it was a really cool city and there were bits of it I really liked, like the street art and the super cool Liquidrom spa. And the food was awesome! But the city itself didn't really captivate me. I'm not really a city girl anyway and this one isn't the prettiest – plus it all felt a little bit too cool for me. Definitely willing to return at some point (maybe during summer) and give it another try, though. Maybe it's a grower.
New Forest
Just because I'm leaving the country less often, it doesn't mean I'm exploring less. One of my favourite things is to discover my backyard and try new things in my own country. Which is why I was super excited to head to the New Forest – one of my favourite places in Hampshire and just down the road from me – with my favourite travel partner in crime Wanderlust Chloe.
We had a lush, foodie-themed weekend in the New Forest staying at The PIG, with epic meals, lots of snow, and even a foraging lesson! The hotel is absolutely beautiful, and just my cup of tea – with it's cosy country manor vibes, rows of wellies, and neat little kitchen garden. Their 25 mile menu is fantastic too – the local produce round this neck of the woods is so good!
What's Next?
April is a MEGA busy month for me – which is both exciting and exhausting in equal measure. Every time I look at my calendar I feel a bit sick! But I'm also really excited about all my upcoming trips.
Tomorrow, I fly to Majorca with TUI for a three night getaway that is all about relaxing. I can't wait for some winter sun, sangria, and to plough my way through a novel or two. Send me your book recommendations please as I'm about to go on a Kindle downloading spree!
Next week, I'm taking a surprise trip with my older sister Cheryl. I hardly ever get to show my family the perks of my job so I'm really excited to treat my sister and to spend a bit of time hanging out with just her (and no kids hanging off her arm or pestering us for sweets!). The trip itself is a total surprise – we have no idea where we're flying too or what we'll be doing. We've spent the past couple of weeks trying to guess so it'll be exciting to finally find out the answer.
Finally, the last trip this month looks like it'll be to Singapore – again with the lovely Wanderlust Chloe in tow. It's not 100% confirmed yet but it's a trip I'm incredibly excited about and another brand new country for me. We're extending for a few days and hopefully heading to Langkawi after the press trip – so if you've been hit me up with your recommendations!
Did you go anywhere new in March? Scroll down and leave me a comment – I love a travel chat!
April 2018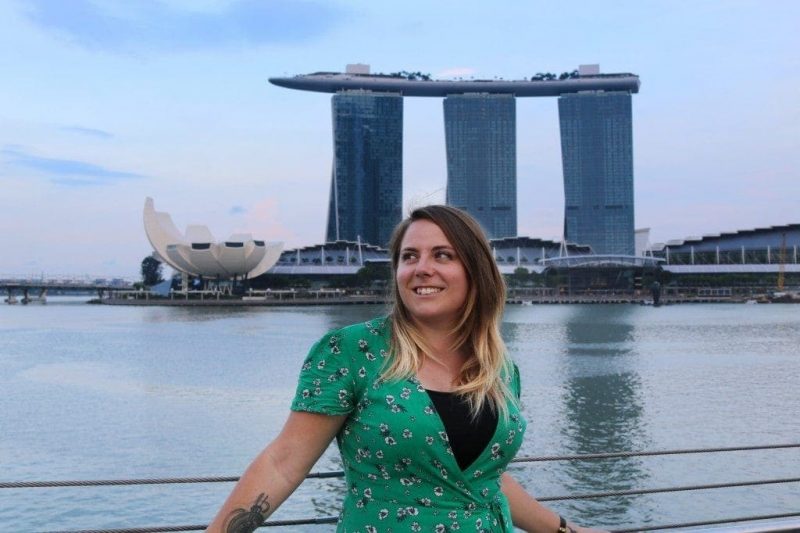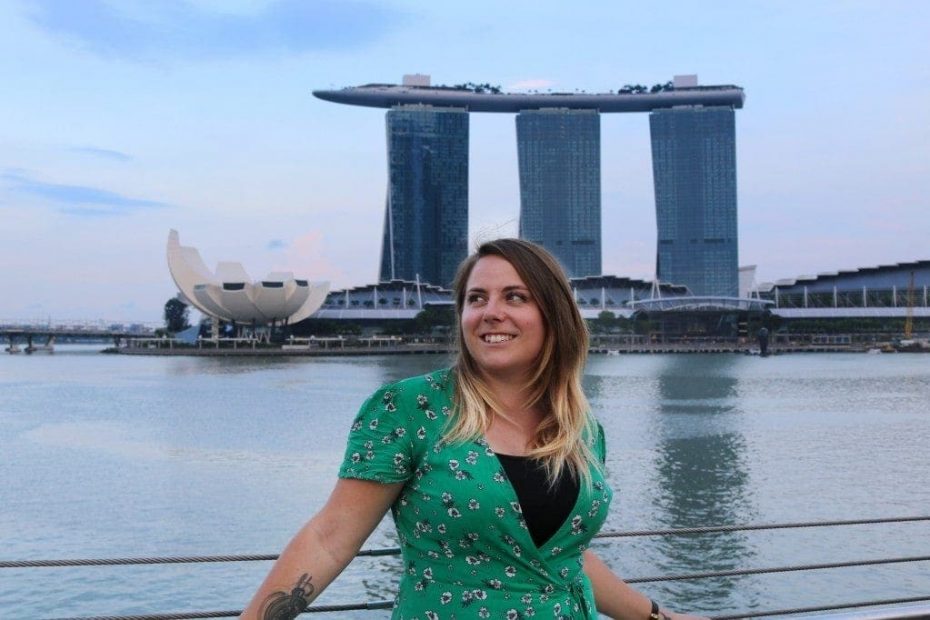 It feels like I say this in every round up – but April has just been YET another mega month. I've hardly been home for the past couple of weeks, and while it's been great fun, I'm also shattered. I'm writing this up from the sky; on board my flight home from Singapore (although it'll be published in a day or two). Just been watching the clouds out the window and thinking how excited I used to get about flying when I was young. Not sure if it's just getting older, or flying too much, but it rarely feels that exciting any more!
This month I've taken three trips, eight flights, and explored four countries. Talk about packing a lot in! Beyond travel, the big news is that I PASSED MY THEORY TEST (woohoo). That means I'm one step closer to my goal of learning to drive this year. Lessons are going well(ish) and I think I'll be booking my test for summer. I'm still finding it all so scary – learning new things is really hard as an adult, and I've kind of always thought that driving was somehow a bit beyond me. So send me all the luck for the next few months and hopefully I'll be planning my first road trip before we know it!
Mallorca
In the first week of April, I booked a lastminute trip to Mallorca as part of a campaign with Vouchercloud. The whole thing was planned about seven days before I flew and I loved the spontaneity of it all. I also loved renting a car with Victoria (Pommie Travels) and exploring a bit of the island beyond the resort towns. Lot's of stunning mountain roads and pretty villages – plus wine tasting, amazing tapas in Palma, and dazzling sunshine. I wasn't really expecting much from the trip if I'm honest, and I was actually really pleasantly surprised. There's a lot more to Mallorca than I discovered on my last trip there, aged 18, when I didn't venture beyond the bars and foam parties of Magaluf. God, I do not miss being a teenager!!
Surprise Trip to Dusseldorf
The next trip was another complete surprise – literally. My sister and I headed on a "confidential trip" with ATO tours. It's been booked in for a couple of months, but our destination was only revealed the day before we flew. A brown paper envelope arrived in the post and I opened it to discover our tickets – such a fun way to do things. Almost like being a spy. Almost!
Our trip was to Dusseldorf, which is probably not somewhere I'd have booked for myself – but which actually turned out to be a really nice city. It was fun to discover a bit more of Germany, as my recent Berlin weekender was my very first trip to the country, and it was also nice to hang out with my big sister for a couple of days.
READ MORE: Find out more about the surprise trip experience in this post!
Singapore
And so, back to Asia. Before I decided to move back to Southsea and live in Vicky Flip Flop's new house, I was planning to head to Asia for another multi-month backpacking trip. In the end, I realised that wasn't quite the right move for me – but I've really been missing Asia ever since. So when the chance to try out Norwegian's new route direct to Singapore came up, I couldn't say no. Especially because some of my favourite blogger gals were on the trip too.
Over the three day press trip we crammed A LOT in. From exploring the city's colourful ethnic districts – my favourite was Little India – to stuffing our faces with as much food as possible, we covered a lot of ground and managed to experience quite a lot of the culture. When I think of Singapore, I think of skyscrapers and crazy architecture – so it was nice to discover a lot more cultural aspects of the city.
Malaysia
Partly because it seemed pointless to fly all that way for just three days, and partly because I just wanted to soak up as much of Asia as I could, me and Wanderlust Chloe extended our trip for a few days of travel under our own steam. Much as I love the press trips which are a massive perk of my job, I think it's important to balance them out with self-funded travel because it just means my writing and content stays real – and that I retain the true love (forward-slash obsession) for travel which is why I started blogging in the first place.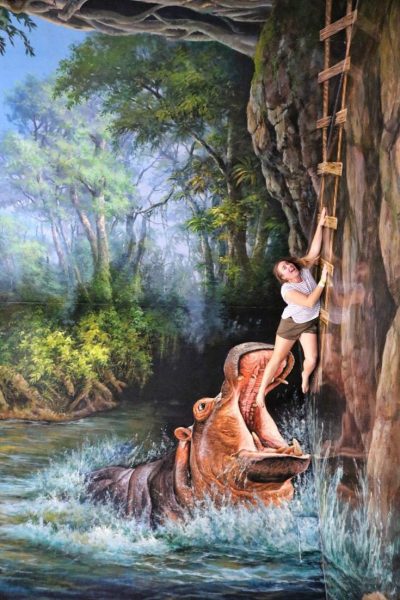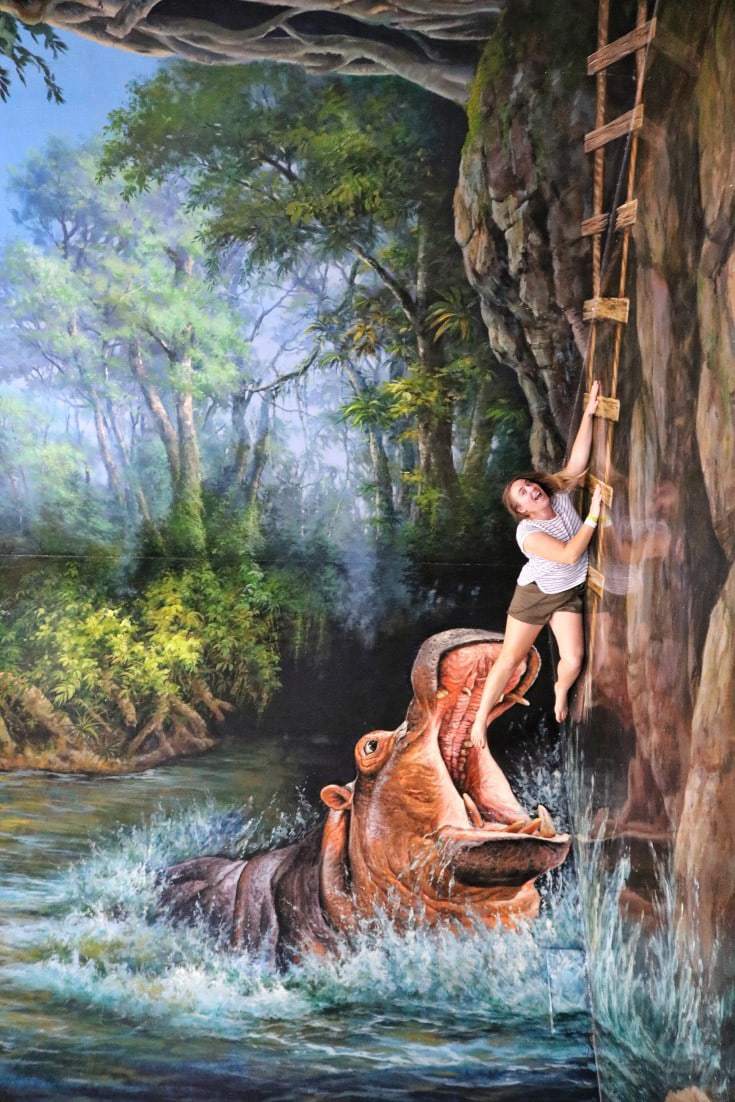 So, we hopped on a flight to Langkawi in Malaysia – just an hour from Singapore – for a couple of days of chilled out beach time. Or so we thought! My plan had been to relax, sleep, drink cocktails, and maybe sleep a bit more. But I'm terrible at relaxing, and we actually had a really busy couple of days seeing as much of Langkawi as possible. We still found time to drink a lot of cocktails and laze about on the beach a bit though. Which was made especially fun when we found a beach bar directly opposite the warm-up pitch for the World Beach Volleyball tour. Lying on a beanbag chair with a mojito watching topless men play volleyball and humming the Top Gun theme song… that really is the dream, isn't it?
Loved hanging out with my fave lady Wanderlust Chloe for a few days!
Where's Next
At the moment, I only have one trip planned for May – and I'm pretty happy about that after the last few weeks of intense travel! Plus, it's going to be an AMAZING trip, with a group of some of my favourite blogger pals. We're headed on a cruise through Scandinavia and Russia with Princess Cruises and the itinerary looks genuinely incredible.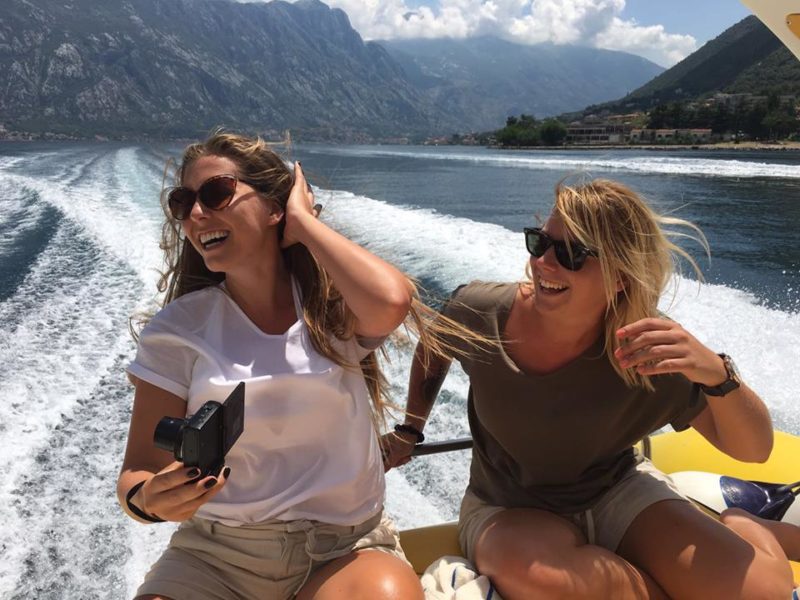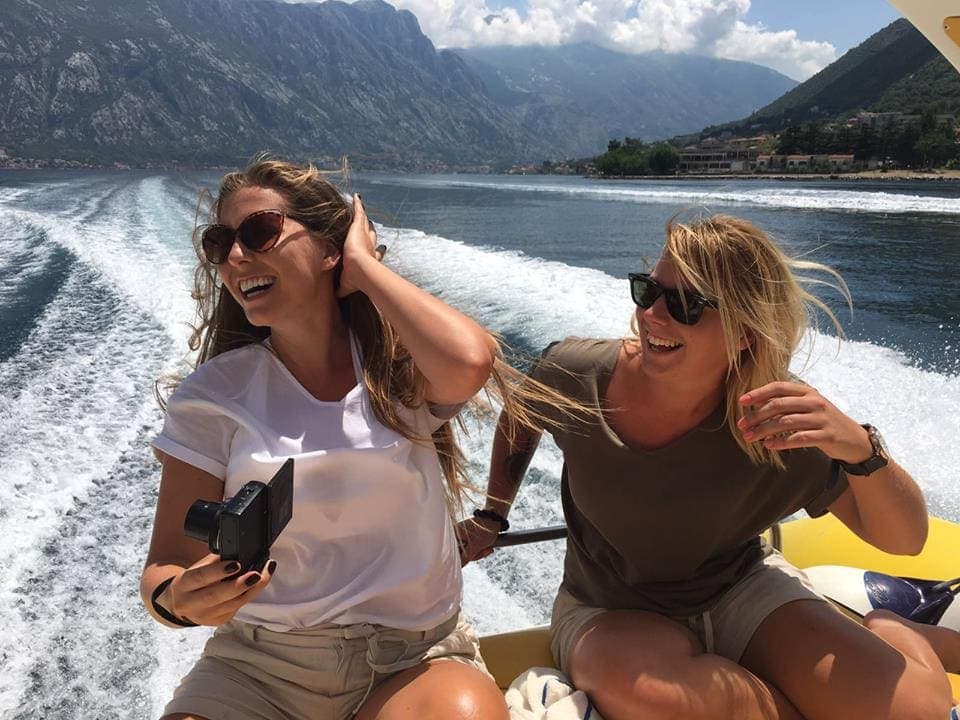 Highlights include watching the Russian Ballet in St Petersburg, an on-board balloon party, and a champagne waterfall on the ship's formal night! This really is the one to watch, so if you're not already following me on Instagram make sure you do to see all the behind-the-scenes action on my stories!
May 2018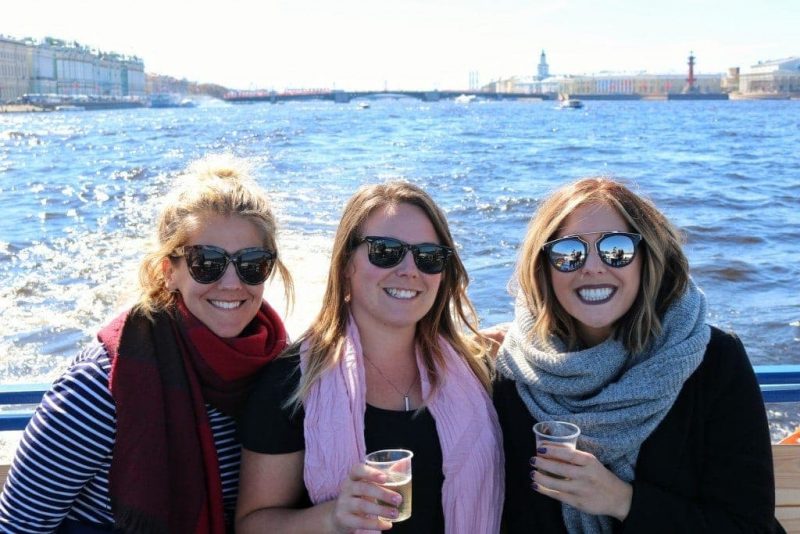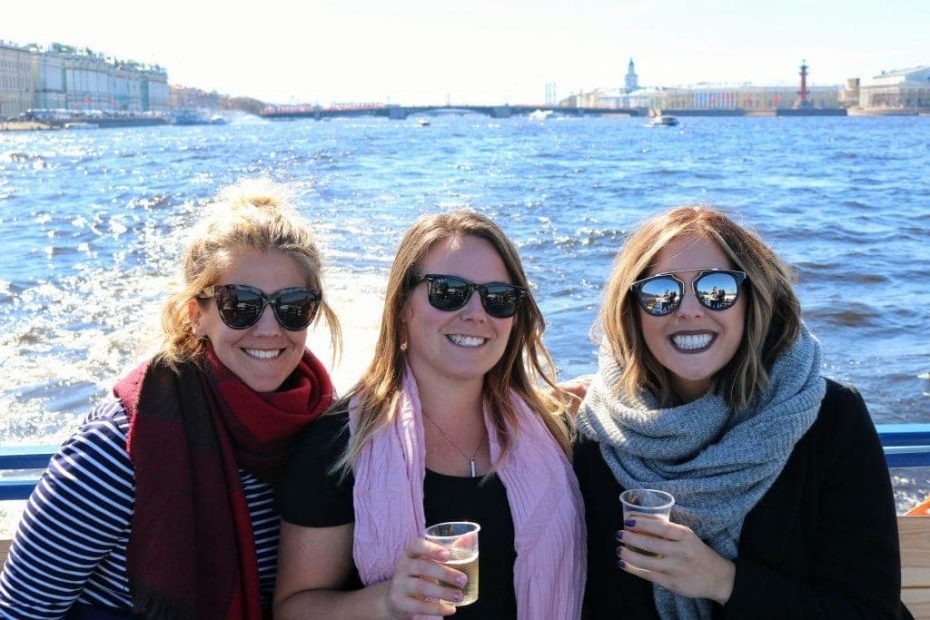 Oh heyyyyy you guys! Another month gone – and another BUNDLE of travel to round up. May was awesome! A new Star Wars movie, a bank holiday weekend so sunny it produced ALL the British clichés, and this 'lil girl racer drove a car at NEARLY fifty miles an hour. #Thrillseeker. (Driving lessons are going well at the moment!).
But aside from enjoying sunny England and falling DEEPLY in love with Donald Glover as Lando, there was also some travel. Loads of it! I spent ten whole days on an epic Baltic cruise with Princess Cruises and it was amazing. Well, a lot of it is blurry memories of multi course dinners and long sunny hot tub sessions, but it was also a lot of fun. And a fantastic way to see a lot of places in a short space of time. We had stops in six countries – three of them totally new to me – so rather than my usual tactic of rounding everything up by country, I thought I'd just whizz through a few of my highlights. Want the whole story? Go read my blog post about the cruise! In the meantime, here's what I loved…
Getting to Explore St Petersburg
I say this a lot (because it's true a lot) but I've always wanted to visit Russia. Particularly St Petersburg. I spent two full days irritating the hell out of everyone by singing the Anastasia soundtrack over and over (have you heard there's a rumour in St Petersburg?!). I loved seeing the Winter Palace rooms at The Hermitage, where the real life Anastasia would have danced at parties, as well as learning about the real life Rasputin (who may or may not have had a talking pet bat… there's no evidence either way).
But the main thing I loved about St Petersburg was all the colour. It's such a dazzling city, filled with gorgeous buildings and fabulous palaces. I completely fell in love, and I hope that some day I'll be able to visit again for longer.
READ MORE: Check out my Highlights of St Petersburg for more of my favourite photos of the city!
Enjoying BRIEFEST Catchup with Nathan in Helsinki
One of the most indescribably amazing things about being a travel blogger is having friends all over the world. Even better when one of those friends arrives in the same city as you, on the same day as you, by freak coincidence. Which, unless he's actually my biggest fan and has gone to great lengths to stalk me, is exactly what happened with me and my favourite bad influence Nathan (Foodie Flashpacker). We only had about two hours between his arrival and my ship's departure in Helsinki, but we made those two hours count – with beer, sunshine, and a good old gossip. Don't you just love it when life works out like that?!
Getting Tipsy in Hot Tubs
Sitting in a hot tub, champagne in hand, with the Baltic winds whipping our faces as we sailed away from another port at the end of the day… THAT is the life my friends, that is the life!
I MET SCHOFE!
Oh yeah, I move in pretty famous circles now, didn't you know? I'm kind of a big deal.
Nah… Phillip Schofield is the brand ambassador for Princess Cruises and the last day of our trip happened to coincide with the first day of his. So we were allowed a quick five minutes to say hello. Props to Phil, who totally did not mind taking time out of his day to talk to a group of awkwardly nervous bloggers. He totally made our week!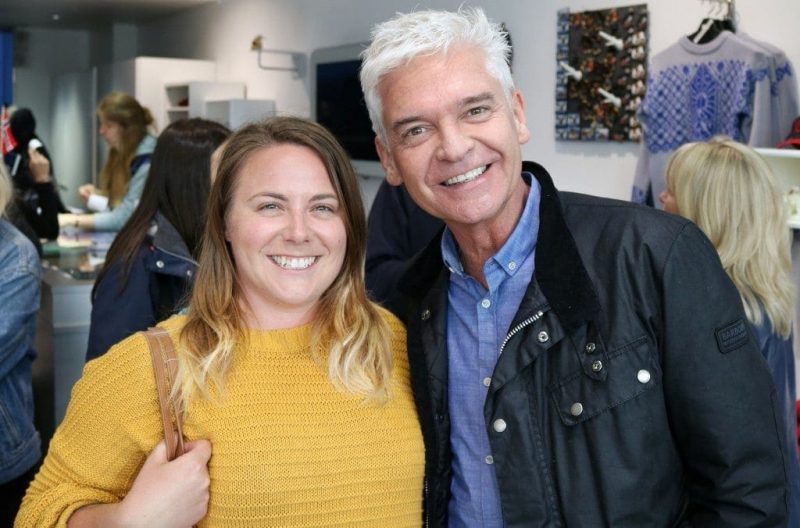 Best Posts of the Month
This month I also headed home to Weymouth twice, and loved getting in some gorgeous sunny beach time with the family. After working on it for WEEKS, I finally published my enormous guide to the top things to do in Weymouth and Portland. Because if you want the best tips, you need to ask a local! If you're looking for a lovely little spot in England for a mini break this summer, please check out my post for some inspiration. Below are a couple more of my favourite blog posts from the past month, in case you missed them…
Regal Princess review – all about the cruise as a whole.
Destination Unknown: A Surprise Trip to Düsseldorf
Top Things to do in St Petersburg
June 2018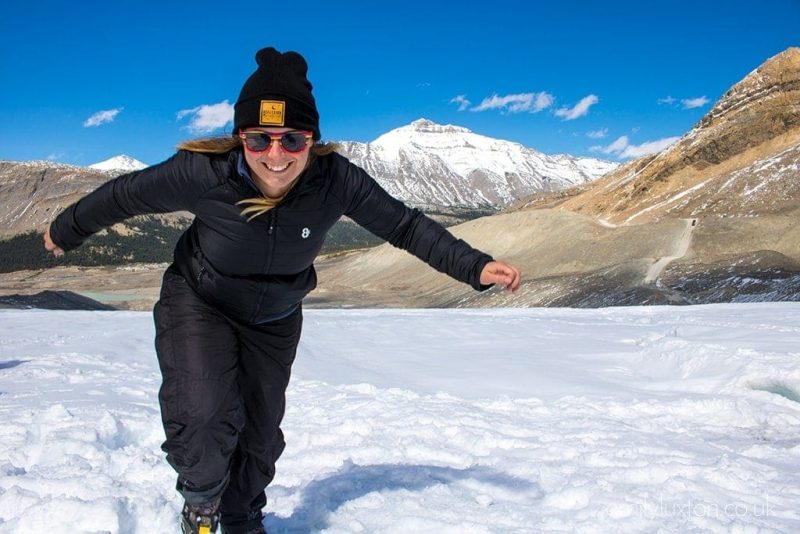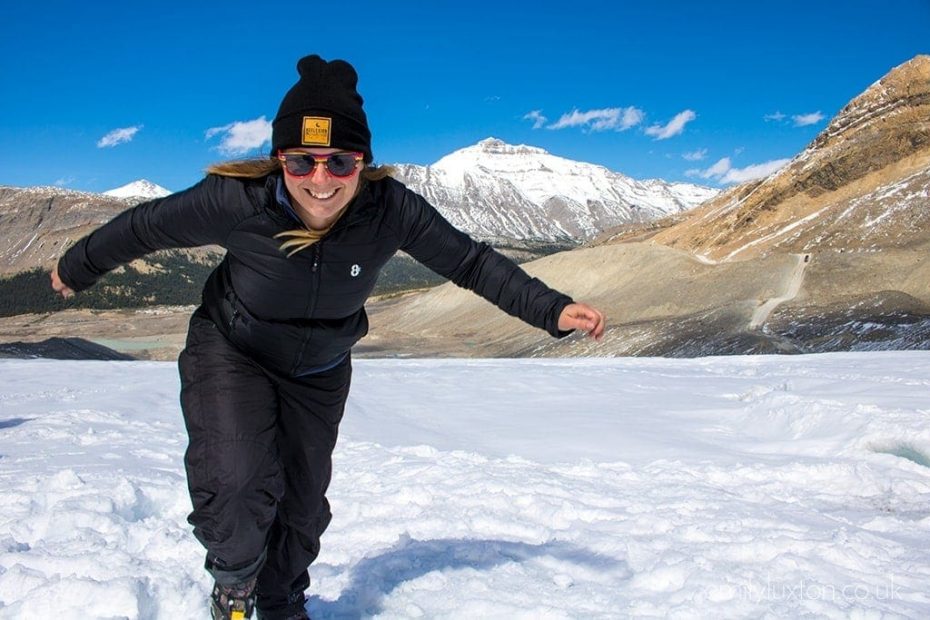 We're halfway through the year already! Can you believe it? It feels like it's gone so fast, but then again when I look back I've done so much with the last six months. And there have been so many awesome adventures.
This month it will also be six months since I moved to Southsea and decided to make England my official base again. Unlike last time, that decision is still going strong. It's been AMAZING to have a base, and I love coming home to my pretty little room. I also love owning stuff – like the really cool Jurassic Park poster I have on my wall and more than 3 pairs of shoes. And I'm making great progress towards being a "proper adult" (my version of one anyway). Just this week I bought a SECOND duvet cover! Plus the driving lessons are going well. Sort of. It's hard when you're away every other week, but I think I'm getting there.
Anyways, let's talk about June in travel. It was BUSY. I say that every month, but this has been the busiest month of the year so far for me. I was only at home for 9 days. The main event was our amazing ITrekHere adventure with Trek America (more on that in a mo), but I also went to Butlins with my big sis and two of her kids (super cute) and just spent the weekend down by the South Downs drinking a LOT of prosecco for my friend Ruth's hen do. It was lush. And yet another great aspect of this whole home base thing – getting to actually be around for the important things in life.
St Lucia
Because one transatlantic trip in a month isn't enough, before I jetted of to Canada I spent a week in St Lucia! This was my first ever time in the Caribbean and it was everything I hoped it would be. Amazing foodie experiences, colourful culture, and lush greenery. Plus a few pretty nice beaches, too! We were staying at the stunning Cap Maison and I have to say, it's one of the nicest hotels I've been in for a while. Full write up coming this week, so stay tuned – and check out my St Lucia foodie round up in the meantime to get a glimpse of what we got up to there.
Oh, Canada
Yep, the big work trip last month was another belter – a Trek America adventure through the Canadian Rockies. It was AWESOME. We spent 8 nights camping across Alberta and BC, heading to Banff, Jasper, Wells Gray, and Whislter. There were a lot of highlights – hopefully you caught some of them on my Instagram stories. In the interests of keeping things brief, here's my quick-fire round of some of the top highlights of the Trek America trip.
Playing cowboys at Wells Gray Guest Ranch
Fun fact about me, when I was about 8 I had a sheriff costume and a toy gun and it was my favourite thing in the world. I like cowboy stuff so much I don't even mind the third Back to the Future movie (ok I love it). So yeah, drinking beer in a real saloon and hanging out at the wild west themed campsite was great fun. And I made dinner for 14 people on a camping stove whilst wearing a cowboy hat and singing into a spatula-microphone. It was great.
Flying over the Rockies in a HELICOPTER
I still haven't processed the emotions from this fully. A helicopter ride has been on my bucket list for years, so finally getting to do it over the Rockies was a super special experience for me. It honestly moved me to tears!!
Drinking champagne by a glacier-fed waterfall in the
Yep, exactly as cool as it sounds. We hiked up to a waterfall in the Cline River valley and then popped open a few bottles of champagne. MASSIVE thanks to our guide Heather for organising that one. Amazing.
Climbing a glacier
We strapped on the crampons, and crunched and skidded our way up the Athabasca Glacier – stopping to drink super fresh water from the melting ice. As adventures go – this one is right up there. And the mountainscapes were insane!
Canada's Crazy Nature
Epic waterfalls, endless pine forests, and some of the brightest blue and green lakes you've ever seen – Canada is, without a doubt, one of the most beautiful countries I've ever visited. There are just so many spectacular landscapes. I mean seriously, just LOOK at it…
Where's Next
July is set to be a nice chill month, with just a couple of short little trips. Plus, my birthday. And lots more driving lessons. The main trip is coming up this weekend – two nights in Vilnius, Lithuania. I'll be out there on an assignment with Lonely Planet and I'm crazy excited to be working with them – so wish me luck. And if you've been to Vilnius send me ALL your tips please!
Ok, that's enough waffling from me for now. Off to write up the rest of my blog posts about all the above trips now – stay tuned. Happy summer guys!!
July 2018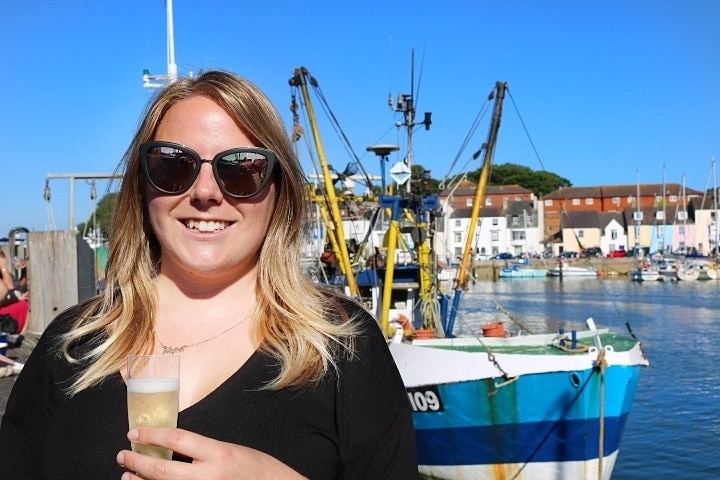 Happy Tuesday folks!! Here's to another monthly round up… and for the first time in a while, I don't have a zillion trips to pack in. Its been a nice month of being at home in the UK, enjoying the (surprisingly sunny) British summer, chatting about the weather, and moaning about trains. How very English of me!
This month was my birthday (hooray for July babies!) so I spent a very big chunk of time down in Weymouth. It was also one of my best friends' wedding, and I was a bridesmaid, so spent a day looking like a fabulous goddess in a gorgeous dress. Although I was definitely not as beautiful as the bride, who I've been friends with for twenty years now. It was super special to see her marry the man she loves, and of course it was also a fab party with a ton of good wine and bad dancing!
Vote for Me!
First up, exciting news! I got nominated for the Flight Centre Travel Blogger of the Year Award in the "established" category. I'm really thrilled to be nominated as it's always nice to have my hard work recognised!
If you're a fan of the blog, or you think I deserve it, or you're just feeling in a giving mood today… please take a sec to go vote for me!
Vilnius
My only abroad trip in July was a quicky weekender in Vilnius. The Lithuanian capital totally bowled me over with its peaceful, pretty old town and gorgeous nature. Not to mention the food. I was there on assignment for Lonely Planet, which as you can imagine was a huge deal for me career-wise and made me feel like a proper professional. They even featured some of my pics on their Instagram – it was pretty exciting!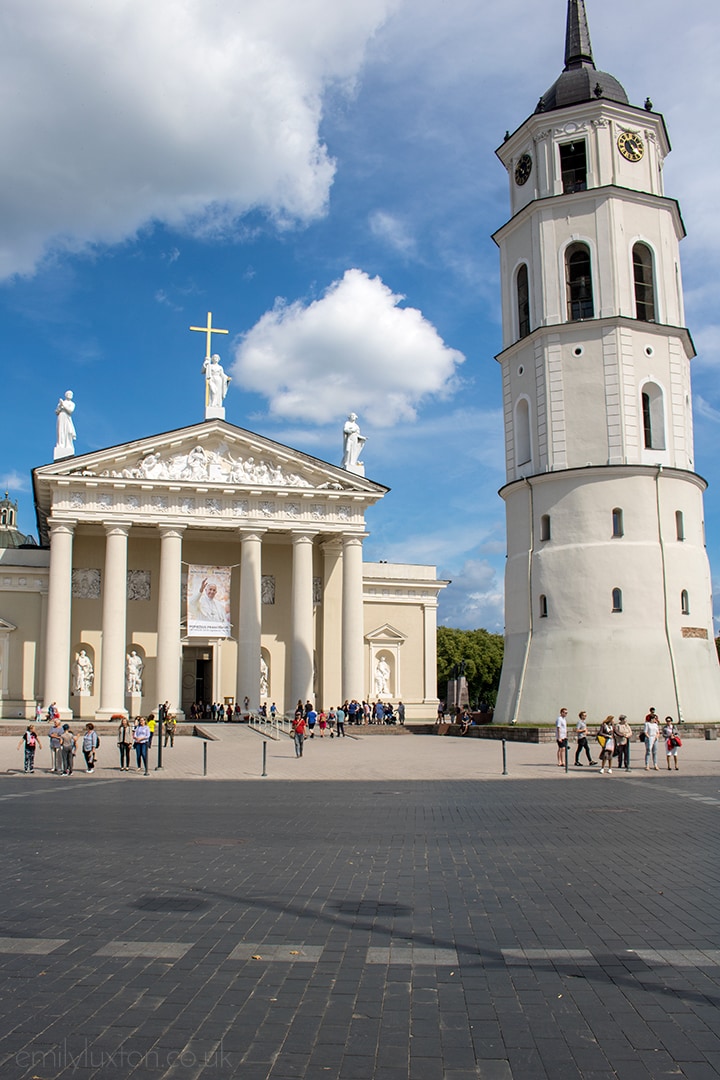 Dorset Road Trip
My other trip this month was one that was much closer to home – and my heart! Me and my friend Ruth took a one-night road trip along the Dorset coast as part of an assignment with TomTom SatNav. We tried to recreate a road trip we took about ten years ago when Ruth had just passed her driving test – complete with the same ancient Beach Boys CD! This time around it was a bit fancier, with lunch at Rick Stein's in Sandbanks and champagne at the Dorset seafood festival on Weymouth harbour… but we still swung by some of my favourite landmarks in the county!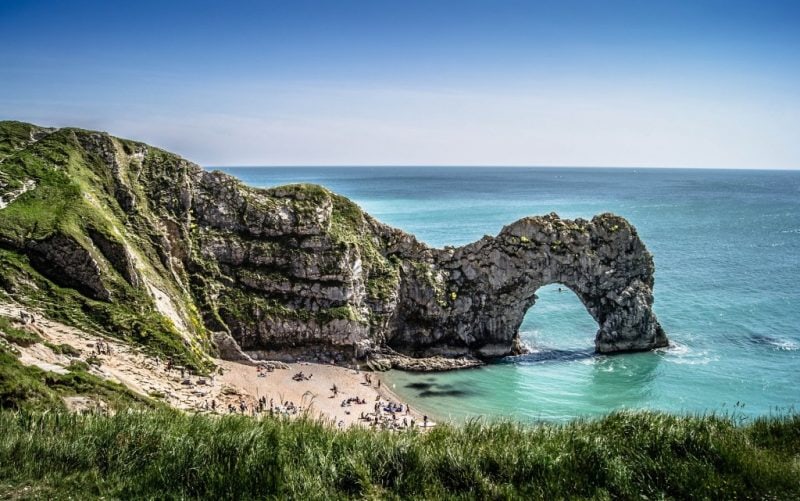 Coasteering
For my birthday present, my dad took me coasteering in Lulworth – which is something I've wanted to try for AGES. It was great fun! Climbing on rocks, swimming through caves, and leaping into the sea from heights of about 25ft. AWESOME!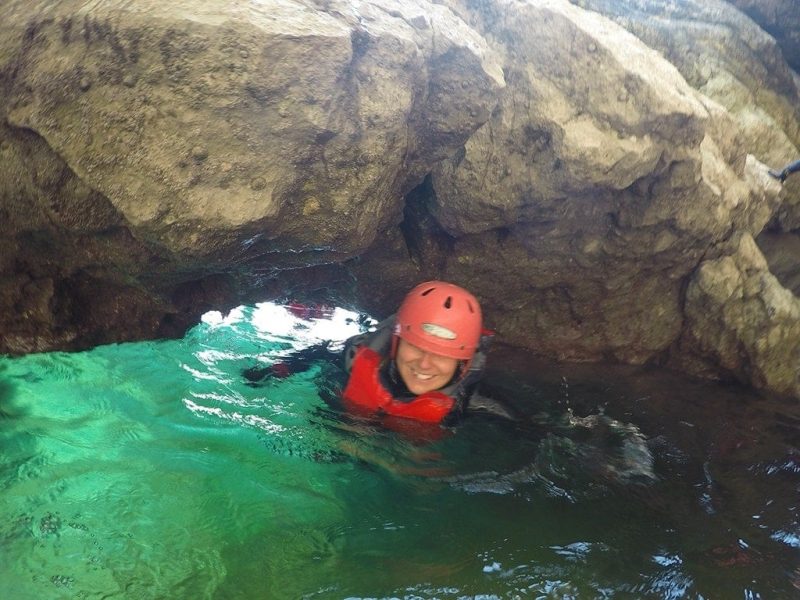 Where's Next?
August is a month I'm incredibly, ridiculously excited about. For months, I've been organising a DREAM trip without being 100% certain it was actually going to happen. This month, I got confirmation that it would be going ahead… so I'm THRILLED to announce that my next trip is to Japan!!!!!
Last time I headed to the Land of the Rising Sun, it was to Wakayama, Kyoto (see the snap below), and Osaka. I wanted to go to Tokyo – which has been my number one dream destination for years – but I didn't have the time or money to pull it off. This time, it's finally happening. I'm going to go geek-girl-crazy, buy all the things, catch ALL the Pokemon (yes I still play Pokemon Go!), and eat ALL the food. Did I mention I'm excited?! I'll also be heading to Aizu-wakamatsu in Fukushima province to delve a bit more into Japanese culture, and discover a more "off the beaten path" destination.
Almost straight after Japan, I'm also popping to Edinburgh with Vicky Flip Flop to have a mini reunion with Dan Flying Solo – who's based out there for the month – and explore some of the festivals. Yep, festivalS plural – because there's more than one. We'll be hitting the Fringe, the Tattoo, and the Art Festival. Stay tuned because it's gonna be awesome.
Oh, then it's Victorious Festival at home in Portsmouth on bank holiday weekend. Busy busy busy!
So in short – I'll probably be spending like two nights total at home next month. It's going to be manic, it might just destroy me, but it's going to be awesome. Make sure you're watching on Insta stories!
August 2018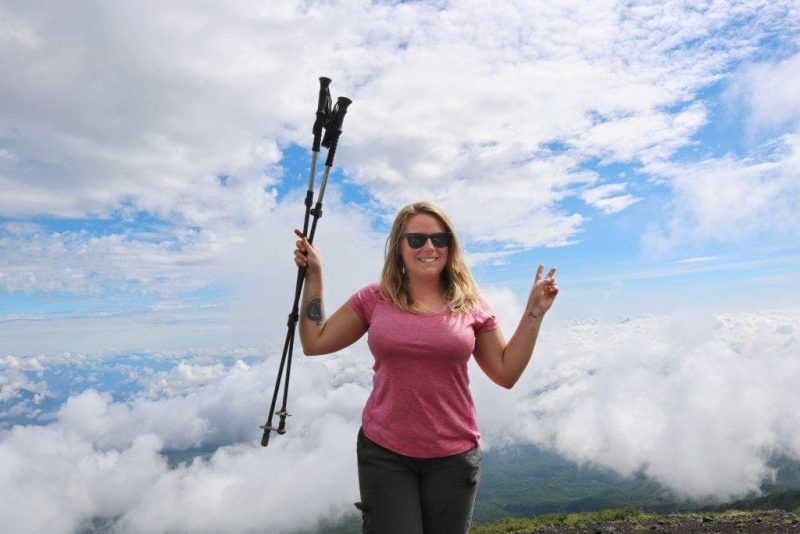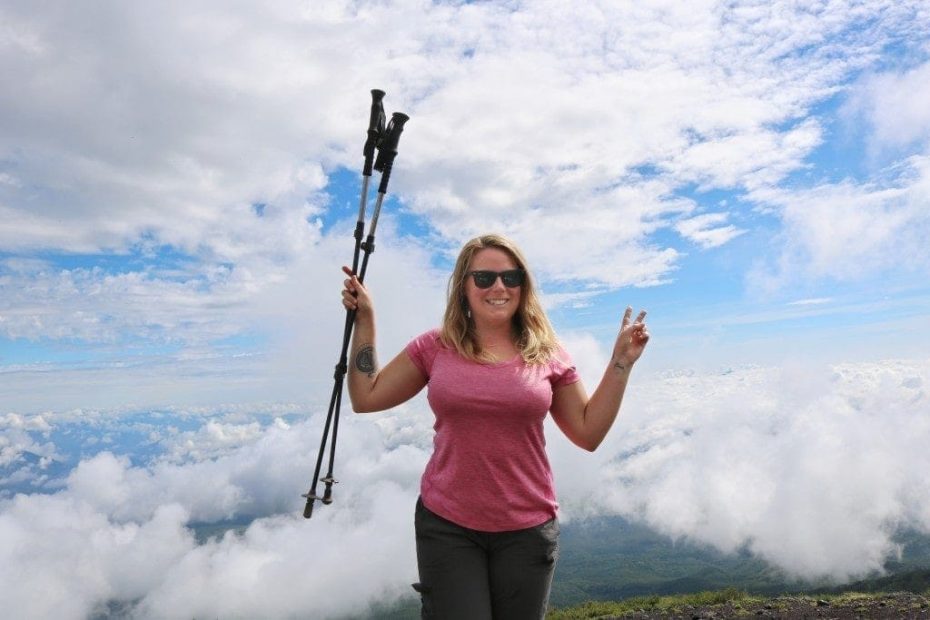 Brace yourselves guys, because this round up is gonna be a bumper one. August was an insanely busy month full of some seriously amazing adventures. I'm attempting to write it up as briefly and without waffle as I physically can, because otherwise this post would be about a thousand years long and I'm guessing you don't have time for that. So grab yourself a cuppa, and bear with me while I chatter excitedly at you all about where I went in August….
Tokyo
I've been dying to go back to Japan ever since my last trip there. Especially because last time, I wasn't able to visit Tokyo (not enough time or money) and it's been one of my dream destinations for years! So when this trip came around there were not enough emojis in the world to convey the levels of childish excitement I was feeling.
Tokyo was everything I wanted it to be, and more. Amazing food, crazy stuff everywhere, all kinds of things (like metro trains) made unnecessarily but adorably cute, and just so flipping weird. I loved it.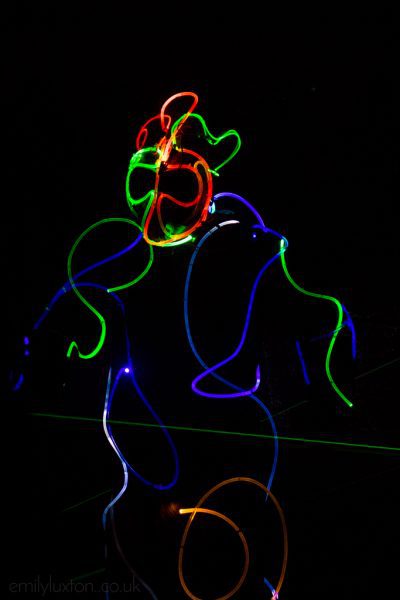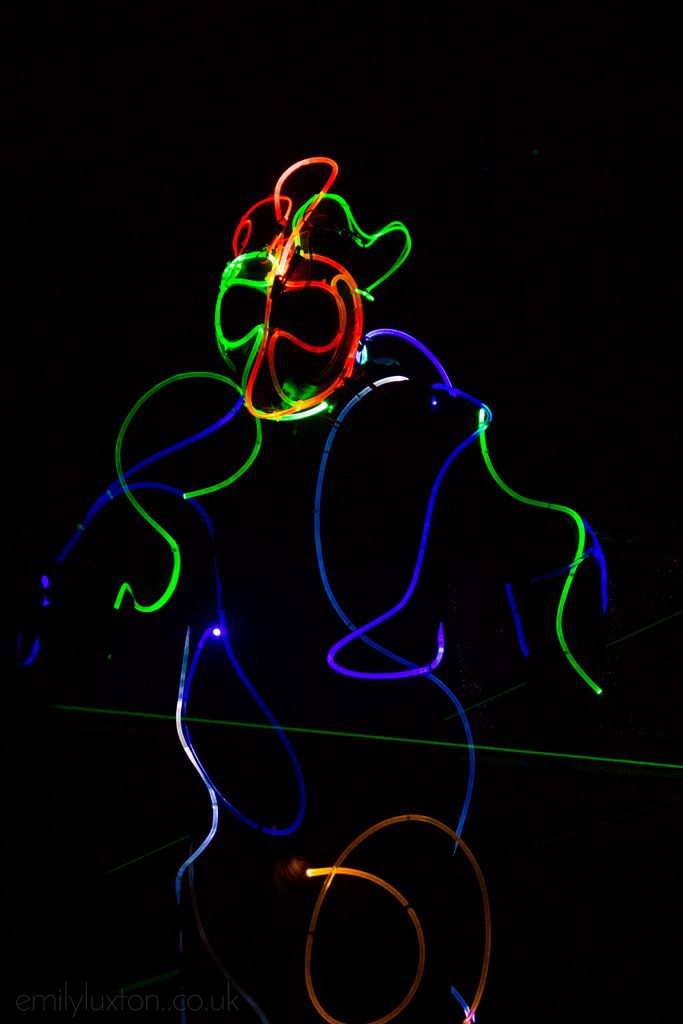 I went shopping in Harajuku, ate a rainbow candyfloss bigger than my head, watched robots fighting giant bugs at the Robot Restaurant, crashed a wedding at the Meiji Shrine, went to the Pokemon Centre (twice), watched monsters dance on a giant birthday cake at the Kawaii Monster Cafe, held an owl at the Forest of Owl cafe, wandered through shrines, saw an insanely huge fireworks festival at Edogawa, bashed buttons on arcade games I couldn't understand, paid about £15 for a tiny but amazing piece of kobe beef, took random guesses on food orders at restaurants without English menus, grappled with my terrible self-control in anime shops, stayed in multiple capsule hotels, and spent WAY too much money on Pokemon and Rilakumma socks. Ok, I'll stop now. The end.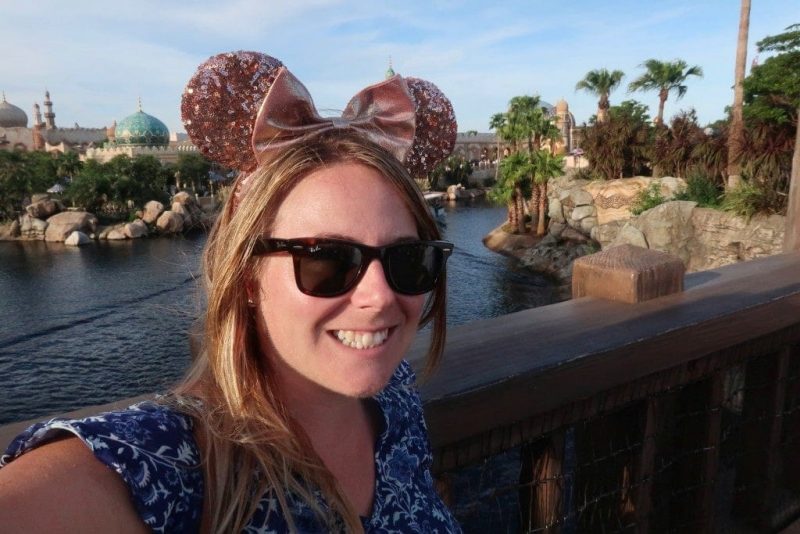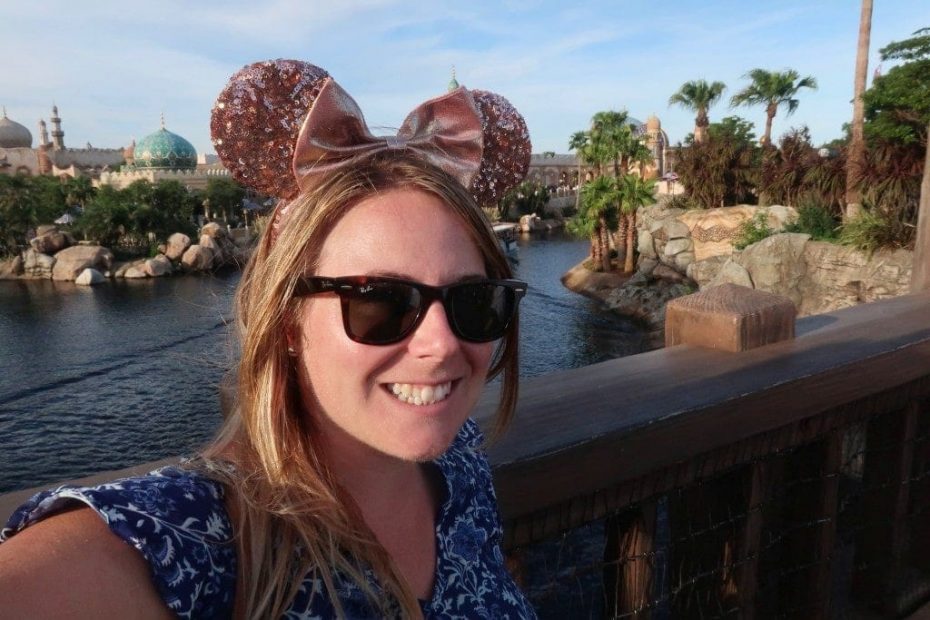 Aizuwakamatsu
Next up, I headed to Aizuwakamatsu – a small, fascinating city about three hours north of Tokyo – to discover my inner samurai! This was the whole reason I was in Japan – I was lucky enough to be part of a press trip heading to Aizu.
We spent three days seeing all the sights, eating all the food, and learning all about the city's strong samurai connections. I fully embraced the samurai spirit – dressed up in armour at every opportunity, waved swords around, and impressed everyone with my archery prowess (all those PS4 games finally paid off!!). It was FABULOUS! Read all about it in my blog post – especially if you want to see more photos of me wielding a bow and arrow.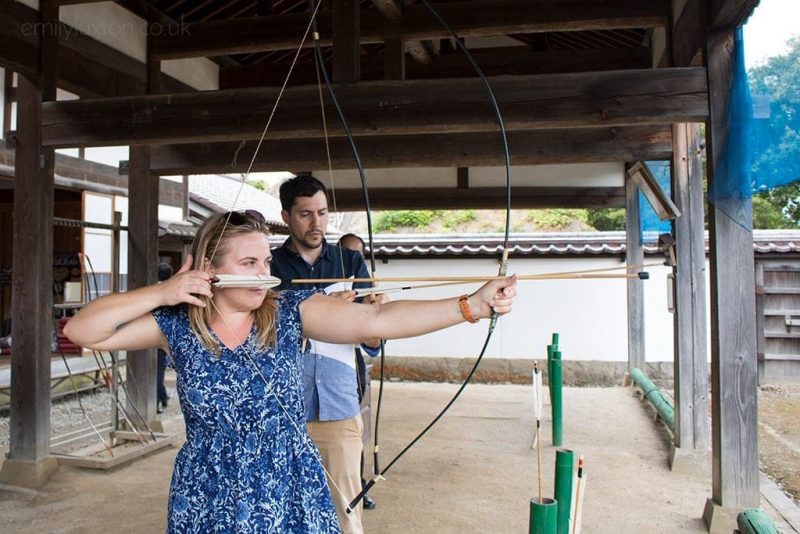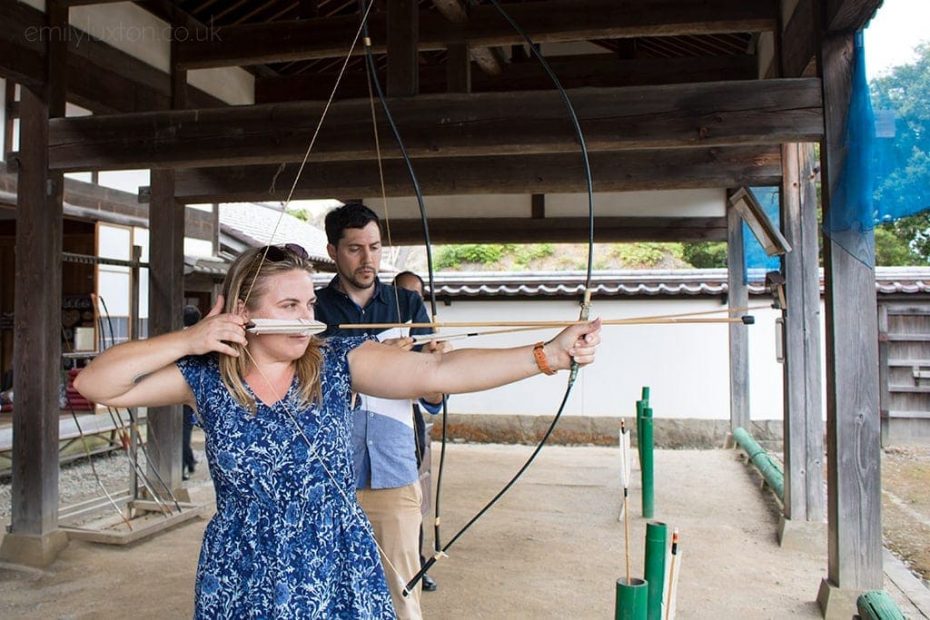 Mount Fuji
If you follow me on social media you may have seen this already… I only went on about it A MILLION TIMES!!!
Yep, during my last week in Tokyo I did the overnight hike to the top of Mount Fuji. Got a full blog post coming very soon all about it so I won't say too much. But it was amaaaaaaazing. Genuinely didn't think I'd make it after my ordeal climbing Mount Batur, so reaching the top was a seriously proud moment for me. Plus the views were pretty nice!
DisneySea
As if all that wasn't enough, I also went to DisneySea in Tokyo for a day.
I wasn't sure how I'd feel about going to a theme park solo, but DisneySea is totally unique to Tokyo and I didn't know when I'd get another chance to go. And I'm so glad I went because it was awesome!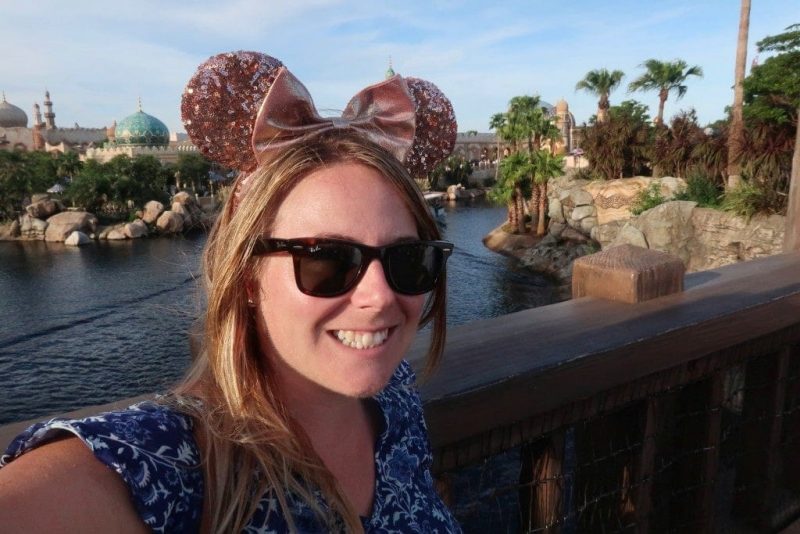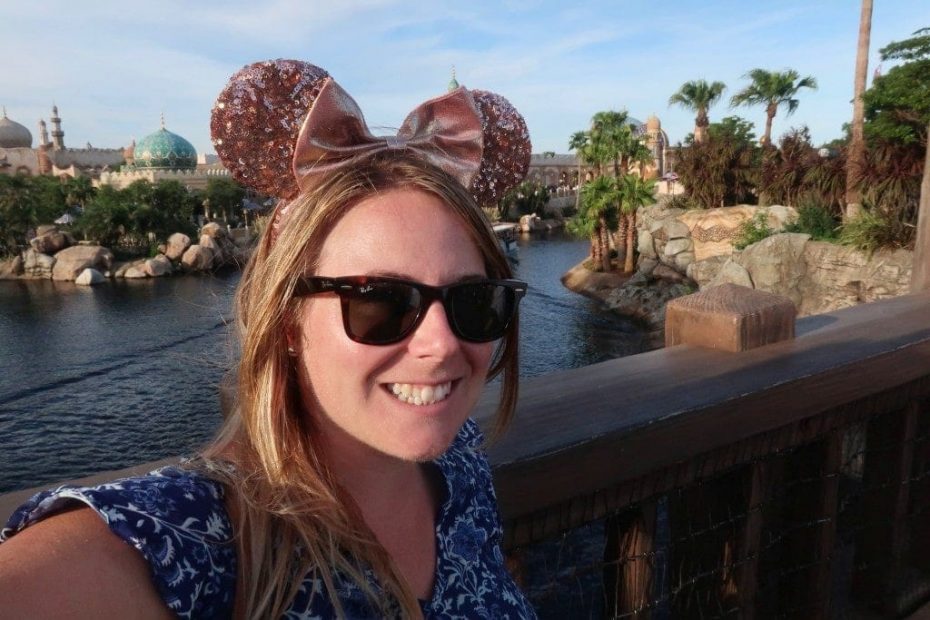 The theme-ing is gorgeous all over the park – I could have spent the whole day just wandering around looking at stuff. But I also had rides to go o (HOORAY single rider queues), multiple flavours of popcorn to eat (managed four boxes), and lots of insane Japanese Disney shows to watch. The Pirates of the Caribbean show was amazing. No idea what was going on – Barbosa and Captain Jack were chatting in Japanese while some other pirates danced and people sprayed the crowds with hoses. A pirate emptied a bucket of water over me. There were canons. It was great.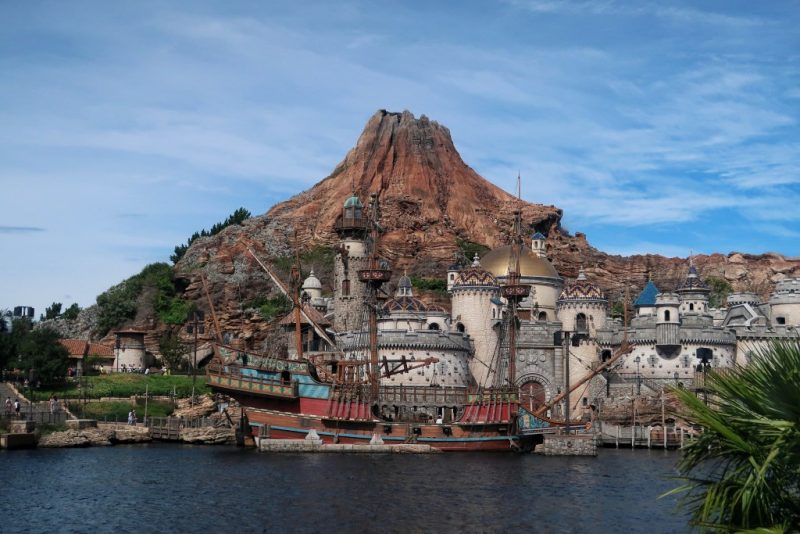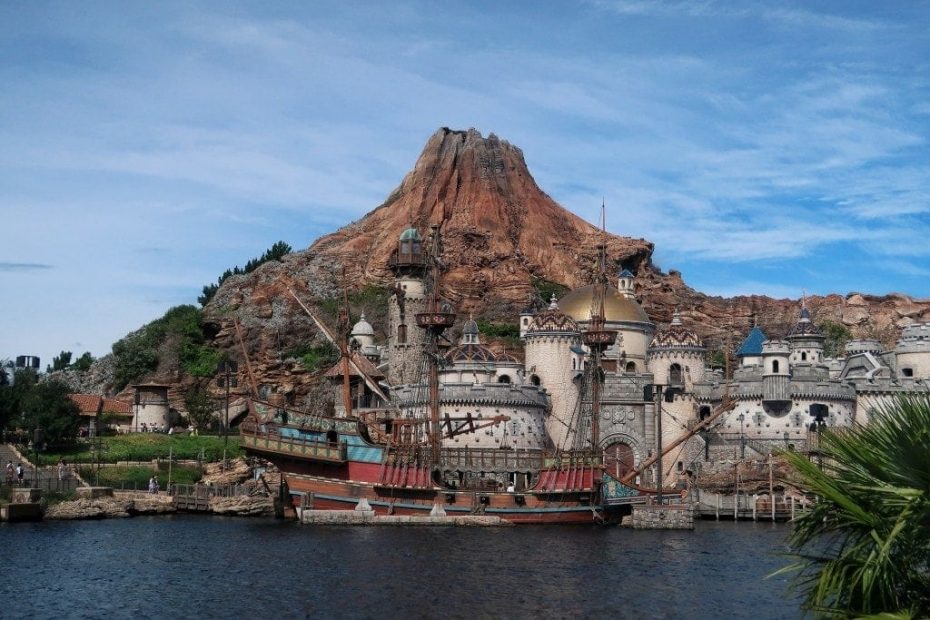 Edinburgh Festivals
Exactly two days after landing back in the UK, I was off on my next adventure. Told you this was a busy month!
Me and Vicky headed to Edinburgh to catch the last week of the festivals. It was only a three night trip but we RAMMED it full of shows, art exhibitions, sightseeing, and drinks. It was awesome! So many incredible shows – not just stand up but weird artsy plays, cabaret, and comedy music! And to top it all off we got to watch the epic Edinburgh Military Tattoo from the press area (best views in the house). I can't wait to share these blog posts with you guys.
Victorious
Got home from Edinburgh, had a single afternoon off, and then I was back on it for the three day Victorious Festival in Portsmouth. No rest for the wicked, etc etc.
Thankfully that festival is just down the road from my house, so I could at least sleep in my own bed. Which is still full of glitter, five days later – even though I've changed the sheets and showered multiple times. Despite a lot of rain (and much too much alcohol) the festival was brilliant. Especially loved dancing in the rain to 90s dance tunes.Who doesn't love that?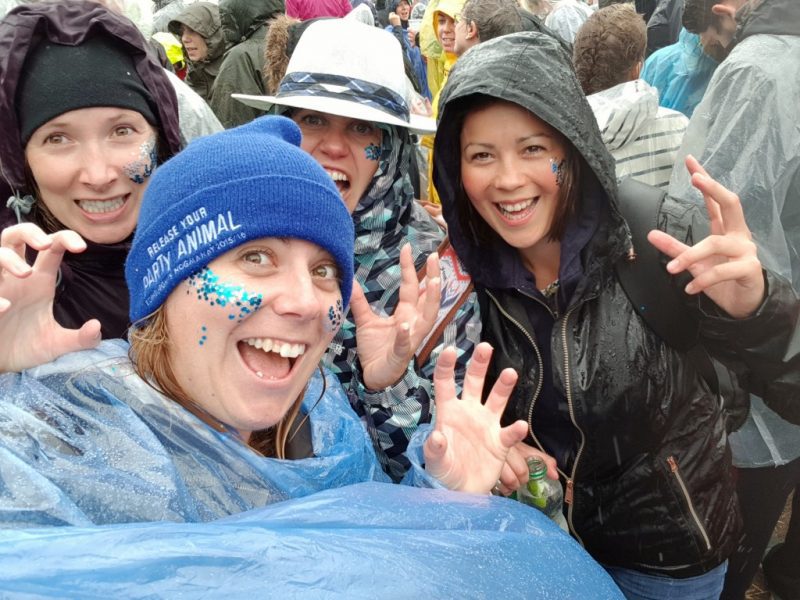 Where's Next?
PHEW! That was a mega month. Waaaayyy too much stuff happened for me to fit it all in here – so stay tuned for upcoming blog posts all about the travels.
In September, I have a big fat NOTHING going on and I couldn't be more excited. I've got a friend's wedding, a ton of work to catch up on, and my driving test coming up. No flights, no work trips, and hopefully much more time sleeping in my own bed. Looking forward to spending a significant amount of time at home, playing PS4, enjoying the last days of summer, and figuring out a way to achieve more balance in my life! Any tips?!
September 2018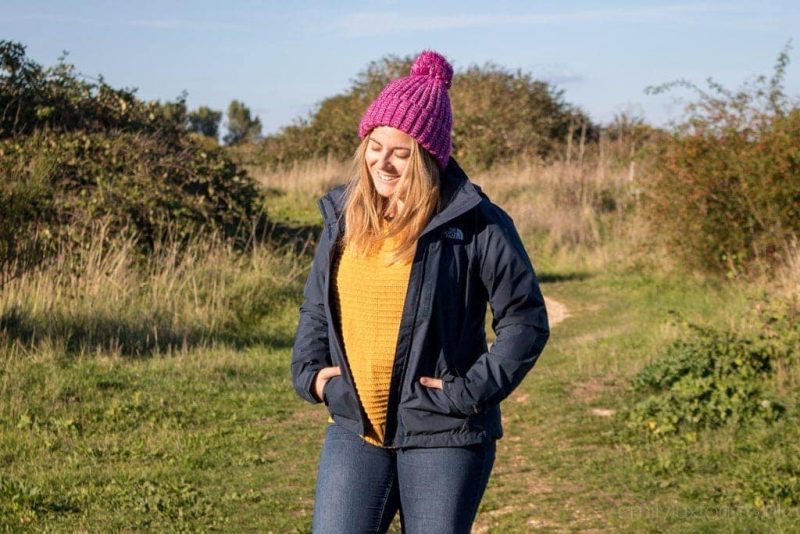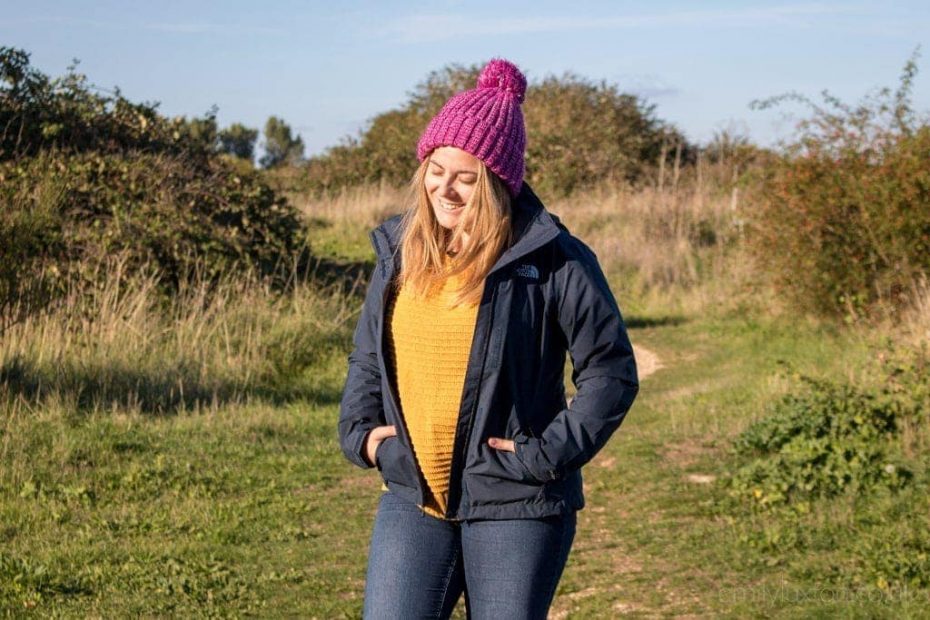 England never seems more English than in Autumn, does it? I love everything about this time of year. The warm sunlight, the turning leaves, the back to school stationary. This is one of my favourite months in England – so I adored spending the whole month in the country. Yep, this has been my "month off", the longest I've spent in the country all year! It's been glorious!
What Happened This Month
September was pretty eventful despite the lack of travels. I failed my driving test (spectacularly and very embarrassingly) which was rubbish. But I've booked a new one and I feel good about it – so wish me luck!
View this post on Instagram
I went to London and hung out with Foodie Flashpacker Nathan. That makes four countries now – where will we eat and drink too much next I wonder?!
I went to an old friend's wedding and caught up with a bunch of old uni friends. It was festival themed, which I took as an excuse to stick as much glitter on my face as possible. I looked awesome!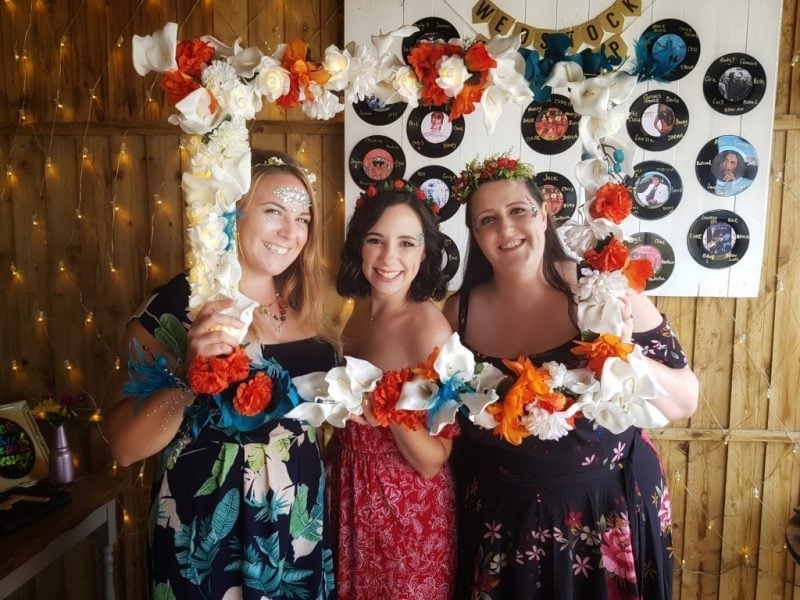 I decided to give internet dating another try and almost instantly regretted that decision. Who else hates Tinder?!
I accidentally booked a flight to Asia for a trip I've wanted to do for YEARS! I leave on the 15th November for a month and I'll be travelling overland from Singapore to Vietnam almost entirely by train. My brother will be in Thailand at the same time so we're going to an island together. WHICH ONE SHALL WE GO TO?! Drop a comment and give me ideas!
View this post on Instagram
Mostly, though, I worked. And played Dragon Age on the PS4. But mostly worked. I'm busy re-launching a second blog that I initially started years ago, as well as catching up on old posts for this site. I've been a bit of a recluse this month but it feels good to have (sort of) caught up a bit.
Taking an Insta-Break
Normally I fill up my monthly round ups with Instagram shots from my travels. But this month, I've not really travelled much. And, more importantly, I've not really been on Instagram much either.
View this post on Instagram
A couple of years ago, I wrote a this post about how Instagram is ruining travel (and my life) a little bit. AGES later and I'm still having the same complicated, love-hate relationship with the app. I love seeing photos of people's travel, and getting inspiration from all over the world. I love taking photos and sharing them with you guys. And I really love mucking about on Instagram stories.
But I hate all the perfection on Instagram; the over-staged photos, the completely faked skies, the idea that anybody could order a room service feast just to photograph it before sticking it all in the bin (because, calories). And I really hate how much pressure I put on myself to look better, be thinner, pose in a more Instagrammy way. So in September I took an almost total break.
This month I only posted two photos, and I barely scrolled through the feed. Instead I just went directly to my friend's profiles every few days to see what they've been up to.
I think it's so important for all of us to take a step back from social media every now and then. It has such a warping effect on reality, and it's dangerous to ONLY ever see the good side of everyone else's lives. We all have problems and imperfections that never make it onto the 'gram, but never seeing them kind of makes you feel like everyone else has perfect lives. So switch off every now and then. Take a weekend off social apps. Give yourself a digital detox. It"ll make you feel loads better!
View this post on Instagram
Where's Next
Assuming I've scheduled this post right, then right now I'm waking up in Lake Garda, Italy ready for a day of adventuring! I'm here with National Holidays, who run coach trips all over Britain and Europe. Along with my little brother, I'm spending a few days relaxing by Lake Garda, and taking day trips to Verona and Venice.
View this post on Instagram
This is where we're going!
I'm so excited to be exploring some new parts of Italy, and eating ALL THE FOOD. I'm also excited to be back on Instagram after my much-needed break, so head over there to watch the stories and see what I get up to this week.
October 2018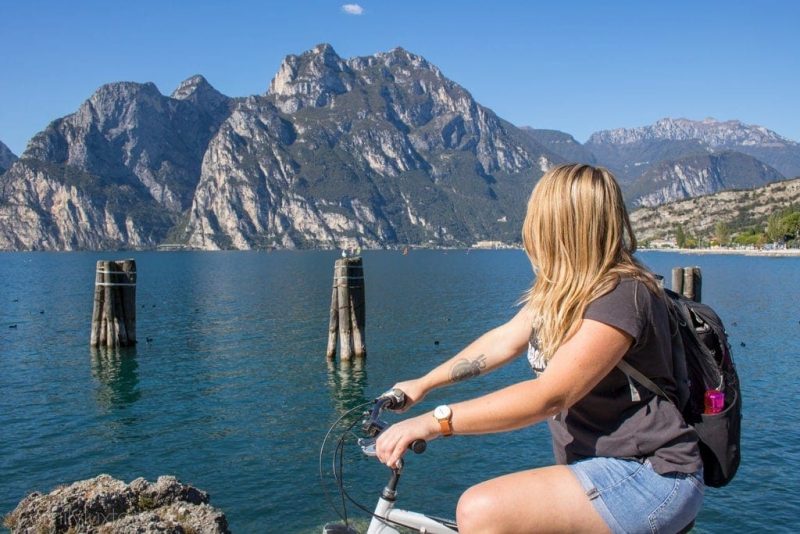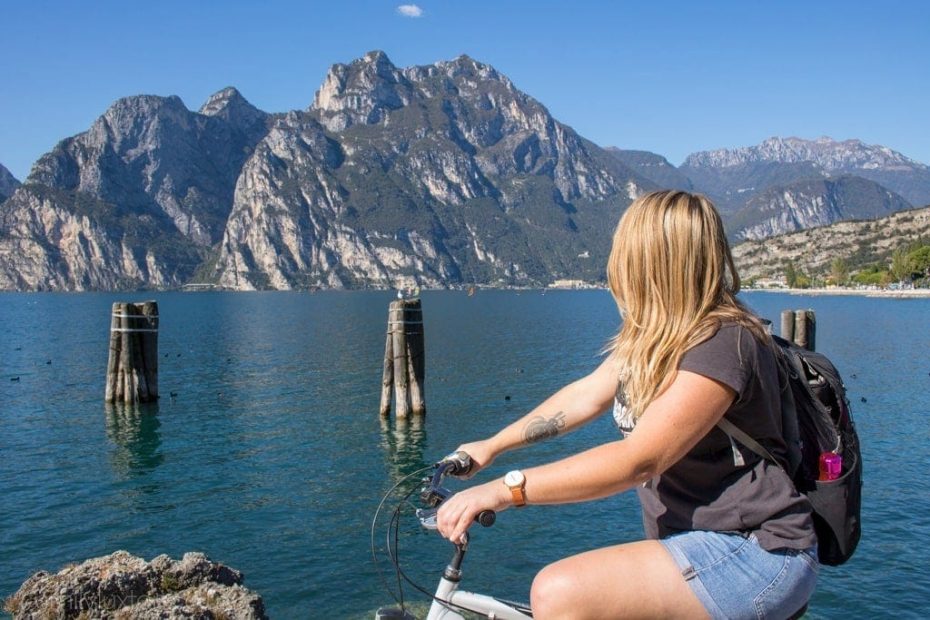 Good morning from the FLIPPING FREEZING English coast! I've spent the past week in Weymouth catching up with family and enjoying the sunny, crispy-cold Autumn days. England just suddenly froze overnight this week didn't it?
Earlier this month, I was in Lake Garda, soaking up some much-needed Italian sunshine (more on that in a mo). Since getting back it's been sort-my-life-out central, and for the first time in forever I actually cleared my main to-do list. There's so much back-burner stuff I've never got around to doing because it's at the back of a list of more urgent needs. Now I'm finally free to work on a few other things – like back-end techy stuff to make my site better, and a couple of creative passion-projects I've not been giving the love they deserve. Exciting stuff.
PSST! Don't miss my competition to win a £200 National Holidays voucher over on Instagram.
What Happened This Month
Yesterday, I failed my second attempt at a driving test. Annoying this time, as it was quite a small thing and I otherwise drove pretty well! But I'm told all the best drivers pass on their third test so hopefully third time will be the charm!
View this post on Instagram
This week, I also helped my younger brother Aidan pack and get ready for his first ever backpacking trip. He flew this morning and I'm so excited for him. And jealous – I'd trade an arm to be 23 again and heading on my first trip! Even more exciting is that his trip will coincide with mine, so we'll be able to meet for a week in Thailand at the end of November. Can't wait to spend a week going full backpacker again. I want to drink rum on beaches, watch poi spinners, get too drunk, all that jazz. It's gonna be great.
Lake Garda
So, the Italian adventure! You can read all about my coach trip to Lake Garda in this post, but I just want to talk about how lovely it was to travel with my (other) little brother Jordan.
In my mind, both my brothers are still chubby little toddlers with bowl haircuts and cute lisps. And sometimes I forget that they're actually grown ups with, you know, a sense of humour and interesting thoughts and opinions. Me and Jord had a great old time putting the world to rights and giggling about stupid stuff on the long drive down to Italy from Dover.
View this post on Instagram
He hasn't travelled much, and this was his first trip to Italy. On the drive down through the Alps, Jordan looked out the window and told me he'd never seen mountains in real life before. Watching him be so moved by the views really took me back to when it was all new for me, too, and I realised how complacent I've become. Not so long ago, I was the girl with her face pressed up against the window of every bus, awe-struck by the amazing views. But it's all too easy to become jaded, and now that Jord's reminded me what it can feel like I'm determined not to lose that side of travel.
The best part of the whole trip was taking a boat ride across the lake, then taking the cable car to the top of Monte Baldo. The views from up there were staggering, and it was another first for Jordan, so it all just felt incredibly special. From now on I want to travel with people I love a whole lot more often, because it's just so nice to be able to share those moments!
View this post on Instagram
Where's Next
Next up, it's WTM in London. The World Travel Market is a massive conference all about travel, and it's probably one of the more intense ways I drum up work. Three days of running around the Excel centre, networking, events, stopping off at tourist board stands for snacks, going to talks, hustling, and generally trying to convince people that they want work with me. If you're there come say hi – I'll be the exhausted-looking blonde girl running around feeling overwhelmed!
View this post on Instagram
After WTM I have almost exactly a week to catch up on work/life/Dragon Age/The Good Place/everything… and then I'm OUTTA HERE! Heading to Asia for a month-long adventure to live out a vague plan I hatched a couple of years ago and have never fully fleshed out. I've still not really formualated the plan fully, but the rough draft is in my mind at least. The idea is to travel overland from Singapore to Hanoi over the course of a month. Basically it's a month of epically long train journeys, some fun stops, and all my favourite foods.
November 2018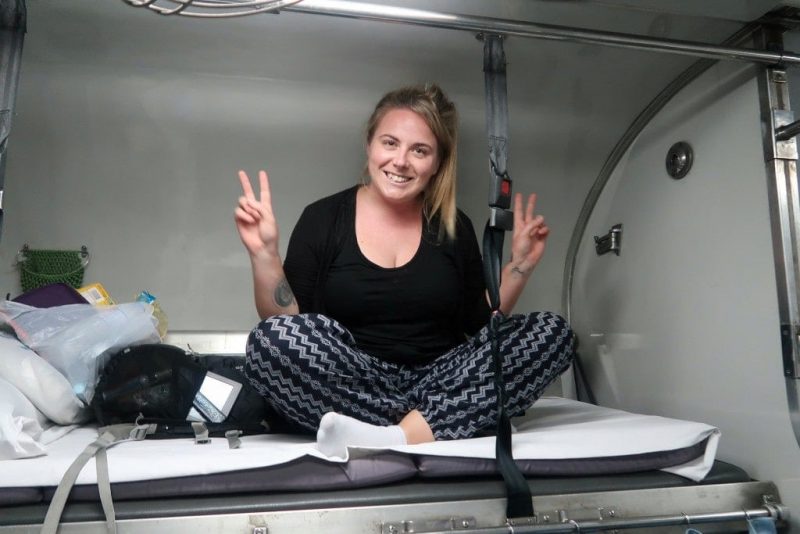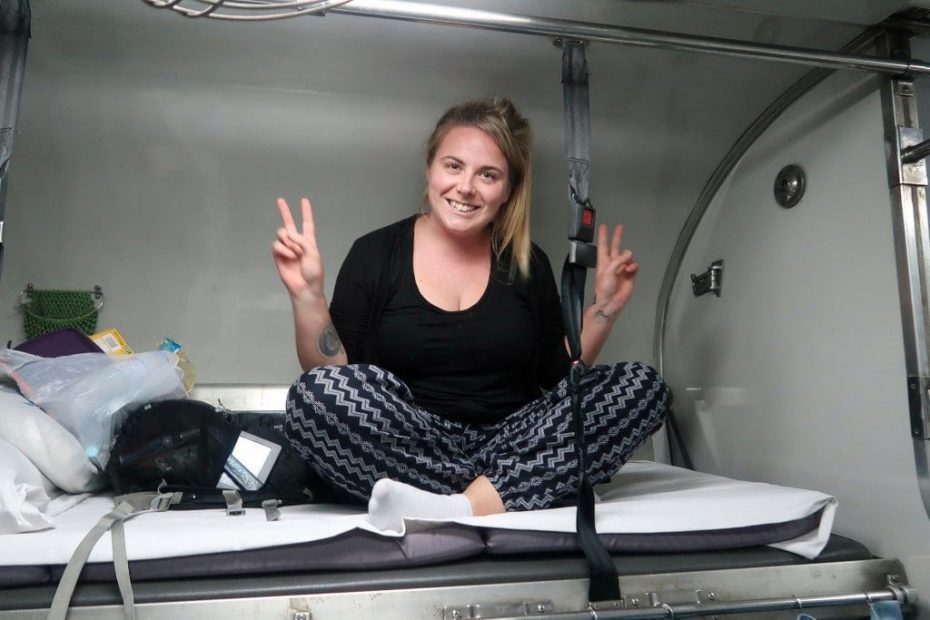 Suasdey from Cambodia guys – and welcome to another monthly round up. I'm currently midway through my big Asian adventure and it's been going great. With one month left of the year, I'm feeling pretty reflective, so this solo trip has been PERFECT timing. Just me, a backpack, and a notebook, riding the rails through South East Asia. What could be better?
It's been so nice to be on what feels like an old school, pre-blogging trip. I'm not even travelling with my normal big camera – just my little Powershot G7X. It's so freeing. I feel like, even though I'm travelling pretty fast (most stops are only two nights), I'm actually seeing things again, instead of experiencing a taster version that's just enough to get a pretty Instagram photo and write a sentence in a blog post later. This is how I used to travel, when I wanted to be a writer, before I started to be a blogger. It feels more… real, somehow. More me. It just feels right!
Anyway, without further ado, here's all the news from November…
View this post on Instagram
Follow Me on TripAdvisor!
First things first. Maybe you saw recently that TripAdvisor have launched a brand spanking new experience on their site. If you didn't, you need to check it out! Either way, I was one of a few bloggers who helped them get ready for the launch. I've been sharing tons of my favourite travel content on there, so come follow me to see it all. And let me know what you think about the all-new TripAdvisor!
The Great Asian Overland Adventure
I'm travelling overland from Singapore to Hanoi by rail and boat (and two busses, out of necessity). In the first week, I made my way from Singapore, through Malaysia, to Bangkok – by way of Kuala Lumpur and Penang. You can read all about it in my first "from the road" update post here!
Biryani in KL's Little India, street art and 3D coffees in Georgetown, temples and festivals in Bangkok… that first week was busy busy busy. I delved into some family history in Singapore, found myself at an impromptu dim sum feast in Georgetown, and spent hours and hours on board a host of trains. It was great.
View this post on Instagram

In Bangkok, I met my little brother Aidan – fresh from a three week tour with G Adventures. Picture your typical 23 year old backpacker in a vest top, hungover from three weeks of drinking. I dragged him to Khaosan Road and made him eat a cricket. We found good food, got Thai massages, and spent a day looking at a couple of the big tourist sites. Then, we hopped on a flight for a minor detour from my overland trip…
Koh Phi Phi
Wanting to show Aidan that backpacker life, and have a little break from switching locations every one or two days myself, we headed to Koh Phi Phi for a week in search of sunshine, beaches, and fun. Think cheap cocktails and fire shows on the beach. It was over-touristy and over-crowded, and it was everything I wanted!
View this post on Instagram

Not so great was that I got sick a couple of days in, and lost nearly two days to it. Still not feeling 100% now, but getting there. Thankfully, right after the illness which literally brought me to my knees in a dirty bathroom (grim) we headed off the beautiful Zeavola Resort, which I was lucky enough to be reviewing. Can't wait to share all the details on that one, it was gorgeous.
To Cambodia
I'm writing this from Bangkok on Saturday – but thanks to the magic of post scheduling it'll be posted on Monday, when I'll be in Siem Reap. Tomorrow at the delightful time of 5:55am I'm hopping on a train to the border, where I'll cross into Cambodia and grab a bus to Siem Reap. This is a BRAND NEW country for me so I'm very excited. Angkor Wat is one of my dreams (not just because I want to run around pretending to be Lara Croft, I swear) so this is sure to be a good couple of days.
View this post on Instagram
Where's Next?
Feels like I'm on the home stretch, now. From Siem Reap I'll head to Phnom Penh by boat, then on to Ho Chi Minh in Vietnam by bus again. I'm skipping HCMC because I've been twice before and don't love it – so a few hours after I cross the border I'll be on a lovely 16 hour overnight train to Hoi An.
Then it's on to Hue, and finally Hanoi… and then I fly home. All my trains and hotels are booked, and I don't have long in any of the stops. But that doesn't matter, because this trip really is all about the journey.
December 2018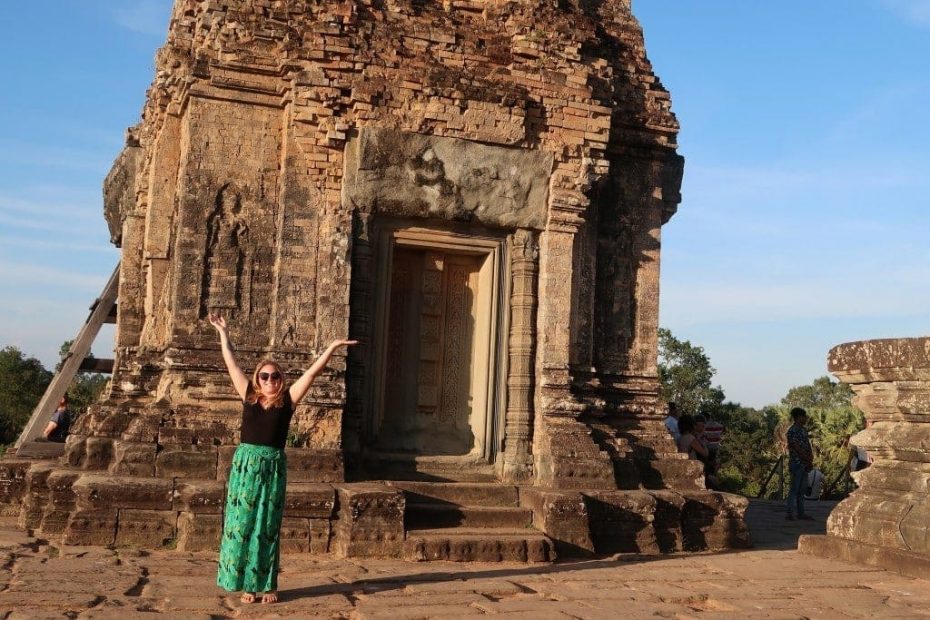 Happy New Year everyone! Anyone else have absolutely no idea what day it is? I've spent the last week or so huddled up at home in Weymouth with my (massive) family, playing toys, eating sweets, watching about 8 kids films a day, and generally loving life. With five siblings and NINE nieces and nephews, my Christmasses are always too big and too chaotic, and I absolutely wouldn't have it any other way.
Christmas is my favourite time of year, because it feels like childhood again. Not because of all the magic and toys etc, but because there are way too many of us squished into one house! We're all on top of each other, driving each other crazy, but this is what growing up in the Luxton family was like, so I like to recreate that chaos (in small, temporary doses!). I hope that everyone had an amazing Christmas, wherever you are in the world!
December has been a hectic month. On the 1st, I was in Bangkok – and from there I travelled across Thailand, through Cambodia, and finally up through Vietnam, flying home on the 14th. Then it was a week of work, catching up with friends, and events, before heading to Weymouth for Christmas time. Here are a few of my highlights from December…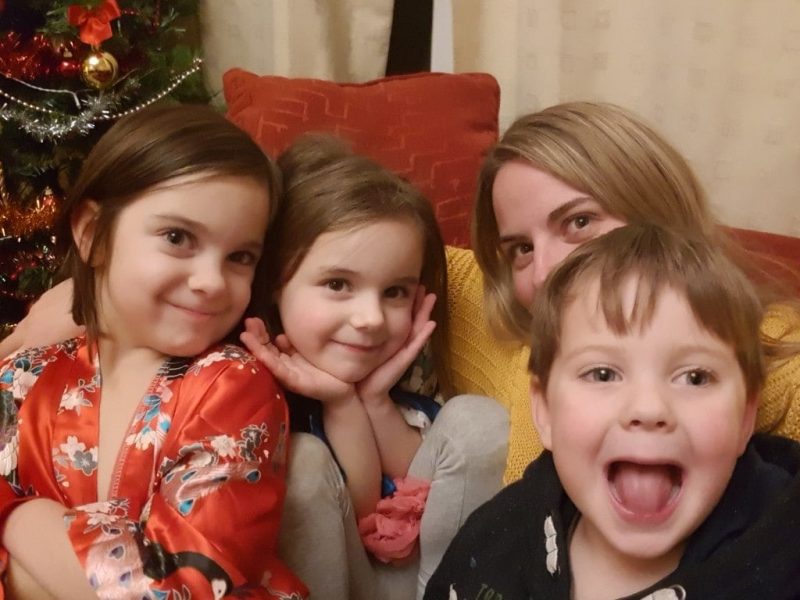 The Great Asian Overland Adventure (Part 2)
In case you missed me going on and ON about it, my last trip of the year was a big one. I spent a month travelling from Singapore to Hanoi overland, almost entirely by rail. Ten trains, three buses, eight boats, countless rickshaws and mopeds, five countries, and who knows how much food. It was great!
Don't miss my updates from the road to find out more about it! But here are the highlights from the second half of the trip.
View this post on Instagram
Cambodia
Cambodia was the only new country of the trip for me, and one that I was a little unsure about. I'd had so many warnings about it while I was planning (as so often happens) that it had started to almost put me off. But, as usual, I fell in love almost instantly.
From seeing sunrise and sunset at Angkor Wat, to watching the awesome Phare Circus in Siem Reap, Cambodia just continually blew me away. There was sadness at the Genocide Museum and Killing Fields, and bittersweet moments at various charities I discovered in Phnom Penh. There were some lovely meetings and some incredible people, as well as seriously beautiful landscapes. I was only there for a short time, but the country has left such a strong impression on me – I can't wait to return.
READ MORE: 16 things to do in Siem Reap
View this post on Instagram
Vietnam
From Cambodia, I headed into Vietnam and travelled all the way from HCMC to Hanoi – stopping in Hoi An (literally just because of a sandwich) and Hue along the way. Central Vietnam had crazy rain and flooding, which slowed the whole journey down, but couldn't stop me from doing the one thing I love most – eating!
I only scheduled a stop in Hoi An because of banh mi – specifically, the one from Banh Mi Phuong – and despite arriving in the city exhausted after a 30-odd hour journey, I went straight there! It was a brilliant stopover in one of my all time favourite cities, with tons of great food, multiple trips to the same banh mi shop, and a fun little afternoon making lanterns.
View this post on Instagram

In Hue, I spent a full day eating my way around the city – research for a food guide I'm planning – and was also able to meet up with Lien, a girl I met four years ago when I last visited. When I first met her, she'd just started up the I Love Hue tour company – four years on and she's running tours across the whole of Vietnam, as well as in a few neighbouring countries. It was so good to catch up with her and hear about all the awesome stuff she's been doing.
Hanoi was another few days of eating everything in sight. Egg coffee, pho, more banh mi, bun cha, spring rolls, chicken noodles… essentially everything I could get my hands on. I love Vietnamese food!
View this post on Instagram
Home Again
Since getting home in the middle of December I've been living inside that weird bubble of suspended reality that is Christmas. Parties, Christmas movies, all the chocolate, and loads of time hanging out with the billions of kids in my families. It's been lovely!
Where's Next
I feel like I say this in every December round-up, but once again I have no idea where I'm heading next! This time, though, I am incredibly happy about that. After taking over a month off for my Asia trip (and xmas) I NEED to buckle down and get some serious work done. Expect to see a lot of Asia content coming over the next few weeks!! And if you have a great idea for where I should head once I'm all caught up and ready to get adventuring again, drop me a comment.
How was your Christmas this year? Scroll down and leave me a comment – let me know where in the world you celebrated!