Some posts on this site contain affiliate links. If you book or buy something through these links, I earn a small commission (at no extra cost to you). Take a look at my privacy policy for more information.
For the last few years, I've published a travel/life round-up at the end of every month. These posts are all super old and irrelevant now, and are probably only interesting to me. Even so, I couldn't bear to delete them!
So instead, I've condensed them all into one giant post. This way, I get to keep them for posterity. And if there's anyone out there who wants to know what I was up to in May 2017, they can still find out! Enjoy…
January 2017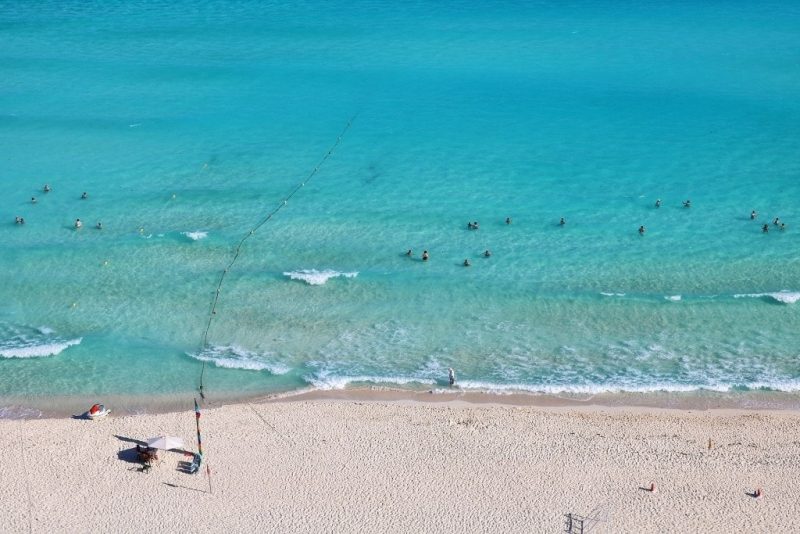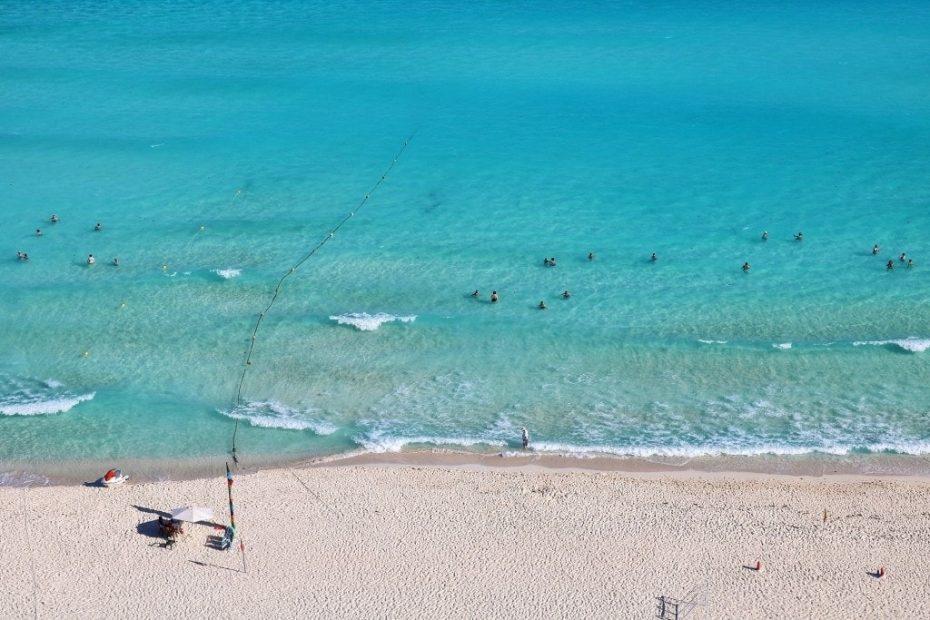 Hola amigos – from Cancun, Mexico!
I've been here in the Yucatan Peninsula for nearly three weeks now, and in that time I've been very busy! As you may recall, my initial plan was to settle into a fixed location for two months or so, work really hard, and travel in short little bursts. But then Mexico turned out to be far more enticing than I'd anticipated – and, as so often happens, I got tempted away from my good intentions by a thirst to see and do everything!
I arrived on the 12th and spent a couple of nights in Playa del Carmen, where I met up with Janet (Journalist on the Run) and her Mexican friend Sara. Then we headed to Cozumel, Tulum, Bacalar, back to Tulum, and finally Cancun – which is where I am now, hunkered down in an AirBnb apartment on a quiet stretch of beach away, catching up on the mountains of blog work I have to do. Hopefully, you've been following all the adventures on Instagram and you know what I've been up to. In case you haven't, here's a quick run-down of the highlights and funniest moments.
Lake Bacalar and My First Video!
Bacalar was so beautiful, and so much fun, that I finally got off my lazy bum and made my first ever proper travel video using my GoPro. Despite filming plenty of footage last year, I kept putting off figuring out how to edit it all together. No more! I want to work more with video (finally catching up with the times!), so I plan to keep shooting and hopefully get better as the year progresses. I would LOVE to hear your thoughts and feedback on my first video, so give it a watch and leave me a comment below or on the video itself in YouTube. And if you want to see my next video, make sure to subscribe to my channel.
They call Lake Bacalar "La Laguna de Siete Colores" (lake of seven colours) because of all the different shades of blue it can be. Personally, I think I saw more than seven. Over the 75m deep Cenotes (sinkholes) that feed the lake, it's emerald green or deep royal blue. In the metre-deep shallows, the waters are a crystalline turquoise that would look more at home in the Maldives than the shores of a lake. In places it's vivid cyan, but in the morning mists before sunrise it's a milky grey. But whatever colour it is, that lake is always completely beautiful!
Cozumel and Car Disasters
Just off the coast of Playa del Carmen, the island of Cozumel felt like a whole new world compared with busy Playa (which was in full BPM Festival swing). It was quiet, rugged, and totally gorgeous. Better still, since most of the resorts cling to the beaches around the only town on Cozumel, and most visitors tend to come for the snorkelling and diving in the reefs off the coast, it felt like we had a pretty big chunk of the island to ourselves most days.
Janet and I rented some cars to explore the island, and found plenty of rocky, windswept little beaches – some of them completely deserted. First was "Señor Frog", our bright green and totally dilapidated little convertible Bug. Nothing about him worked. No seatbelts, no door locks, no hand brake, a gear stick that barely went into reverse and had absolutely no second gear, no speedometer, and a passenger door that randomly swung open while we were driving… I think that's everything. But, I totally loved that rubbish little car and all its insane faults.
Next up was a bright red, slightly-less-dilapidated jeep. It worked quite a bit better than Señor Frog, until we got caught in a torrential downpour. Cue Janet trying to fix the windscreen wiper which has just flung off as we're driving, while I battle with the tarpaulin cover which is filling up with water in the middle while I try to tie it flat… and which of course eventually sags in as I work, drenching me with a few buckets' worth of water. We drove back to town with no wipers, Janet sticking her face out the window to see the road; two soggy little travel bloggers shivering under a giant inflatable swan (Alberto) who has been travelling around the country with us. We were, I'm sure, highly amusing to everyone who saw us!
Tulum
Tulum was less eventful but far more relaxing than Bacalar and Cozumel. We spent most of our time on the beach, or chilling out pool-side in the beautiful boutique hotel Maria del Mar (more on that stay later). We also found time to take a day trip to Akumal to swim with the sea turtles, which was pretty awesome. They are one of my favourite animals, so it was amazing to see them so clearly and up close – one came up for air a couple of feet from my face!
What's Next
Ok, I have about ten more days of travel planned to some incredible locations – and then I promise I'm going to stick to my original plan and settle down to work! We're off to Isla Holbox, Las Colaradas, and finally Merida. Janet's heading to Cuba in a couple of weeks, and I'll be staying behind in Merida, taking some Spanish lessons and working my butt off for a while. There will be day trips, though, and there will still be plenty of Mexican fun (and food) – so keep following to see what I get up to!
February 2017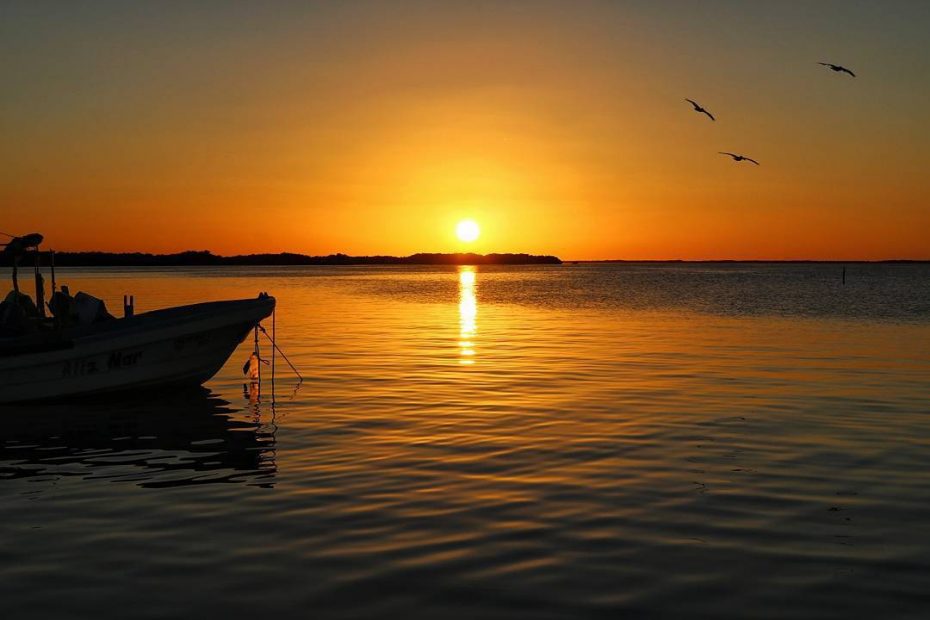 Time for yet another monthly round up post!
At the start of February, I was in Mexico – where I'd been planning to stay for at least a few more months. But unfortunately, my plans had to change at the last minute. If you've been following me for the past few weeks, you may already know that my Grandad passed away towards the start of the month – and I decided to fly home for the funeral. I was in a pretty bad place, and it felt so important to me to be able to say goodbye properly.
I was so glad I made that choice, because it's been very healing for me to be with my family. And it's been, in a weird way, a lovely month because of that. I flew home on the ninth, after visiting a few more stops in Mexico, and had a big long break with my dad and all my lovely siblings, nieces, and nephews, before starting back up on some more gentle travels…
Isla Holbox
I've already gushed and gushed about how much I loved Isla Holbox, so I won't spend much time on it here. This island is gorgeous! Give my post a read to find out more and to see some of my favourite photos.
Merída
A couple of days in Merída were not enough. This bright, colourful city felt calmer and more "real" than the other parts of Mexico I'd visited, and it was exactly the kind of place I love. Small, laid back, and not overrun with tourists. It was here that I finally swam in a real cenote (sinkhole), when we visited Cuzama and leapt into the underground lakes there. And, along with Janet (Journalist on the Run), I made my first ever travel vlog. It's incredibly cheesy, but I'm pretty proud of it – so please give it a watch…
Río Lagartos
My last stop in Mexico was a place that truly reminded me what it is I love about travelling. It was on a small boat on the estuary of Ría Lagartos that it hit me. There we were, speeding towards sunrise with pelicans wheeling alongside us in the pale gold sky, and I realised that this is the kind of thing I travel for. These rare, unpredictable moments, where the sound of a breeze or the sight of a landscape suddenly strikes you in the most inexplicable and personal way, and you fall a little bit in love. That's what happened for me in the tiny, sleepy little town of Río Lagartos, the unbelievable pink lakes of nearby Las Coloradas, and the gorgeous Ría Lagartos biosphere reserve on the lake. Peace, quiet, amazing nature, and a little solitude – it was the perfect final stop after an incredible month in Mexico.
UK
I spent the rest of February back in the UK. Most of it was at home with family, taking some time off from the blog and trying to figure things out. For the past week, though, I've been on an adventure round the UK as I takeover the Skyscanner Instagram account. First up came Edinburgh, where I was lucky enough to get an invite to the launch party of Marriott's new Courtyard Edinburgh hotel. Then it was up to Inverness and the Scottish Highlands – where I explored Loch Ness and Glen Coe, among others, with Rabbies tours. It's been a bit of a whirlwind, but as always, I've really enjoyed the chance to see some more of beautiful Britain!
What's Next
So what's next? To be honest, I can't give you the definitive answer to that right now. I'm still trying to figure out my head and make a plan after my blogging meltdown earlier this month. But after everything that happened this month, I'm starting to feel that it might be time to find myself a real base for a while. Not to stop travelling, but to travel slightly less.
I had thought that what I wanted was to get back on the road full time and feel like a backpacker again. But I think I need to take a break from that for a while. It would be nice to have a place to come home to, to be able to get together with friends more than once or twice a year. To be able to unpack all my things and actually start making use of the amazing booze and coffee collections I've put together over years of travel. It would be nice to have a community for a while. None of this is to say that I'm quitting travelling. It's just that I need a home to come back to in between. But as I said, I'm still working on a plan for that – so stay tuned!
March 2017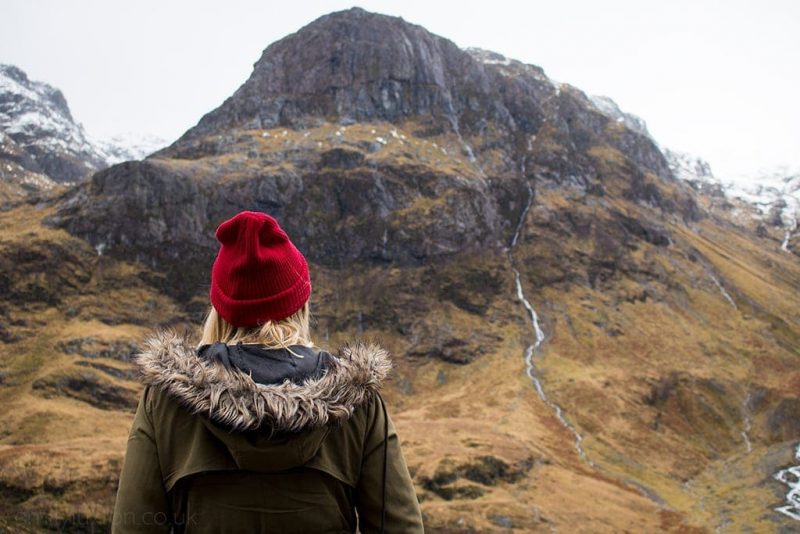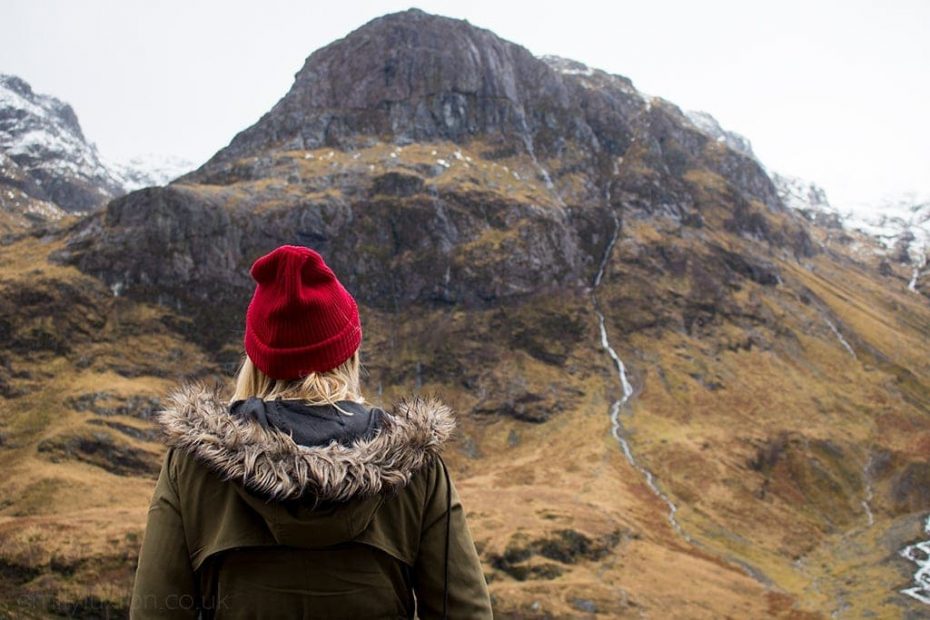 Welcome to another monthly round up!
Bit of a short one this month as I've not really done much lately – but I'm hoping to change that soon and I need your suggestions (keep reading for more).
A Month of Staycations
This month, it's been all about the staycations. In fact, unusually for me, I haven't even left the country once! At the start of March I spent a few days zipping around the south of England to catch up with a few friends and family after my trip to Scotland. From Oxford to Essex to London in the space of a few days, and then back home to Weymouth.
READ MORE: Review of The Harvard Inn Stock, Essex
Then it was up to Hampshire with Visit England to celebrate International Women's Day. A day of geeking out over Jane Austen, discovering forgotten feminist writers at Chawton House library, and sampling some of the best English sparkling wine in the country at Hattingley Valley winery. Celebrating female achievement with loads of local history and plenty of Austen, not to mention a good old dress up session! What could be better?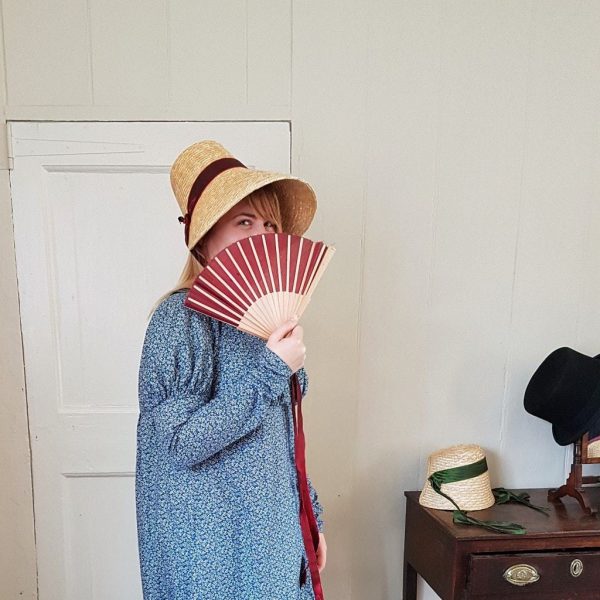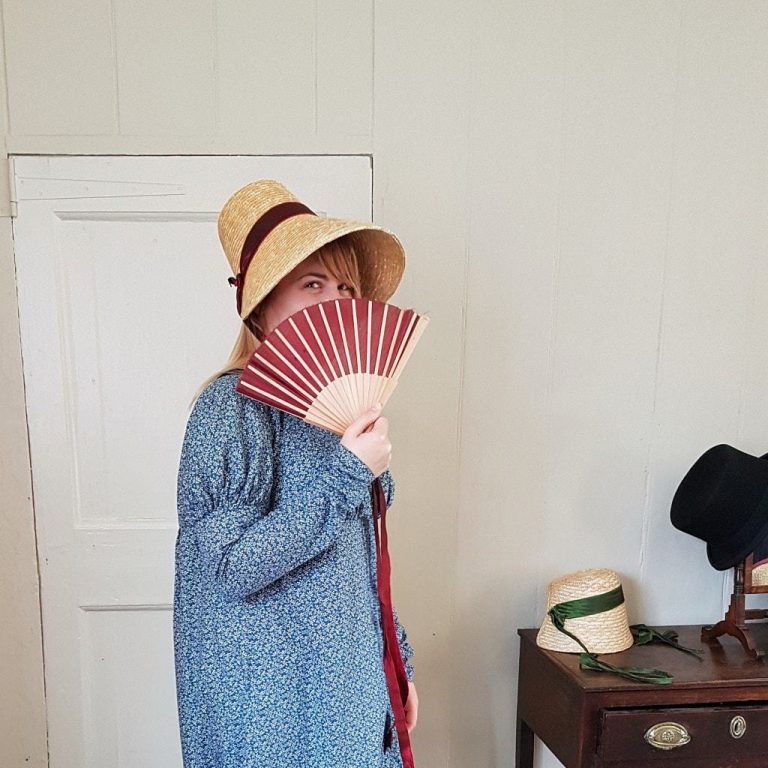 The final staycation of the month was to Butlins Skegness with two of my sisters and their kids. If you don't know it, Butlin's is a holiday park for families – so not my usual type of travel at all. But it was so much fun hanging out with my nieces and nephews; taking them on rides, eating too many sweets, and going crazy in the arcades. I love being an aunty, its great fun and you get to be as much of a kid as you want. Butlin's was total cheese but we had a great time!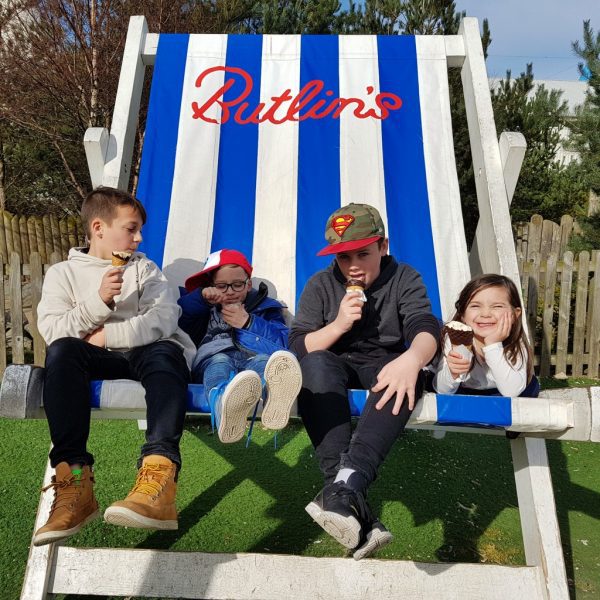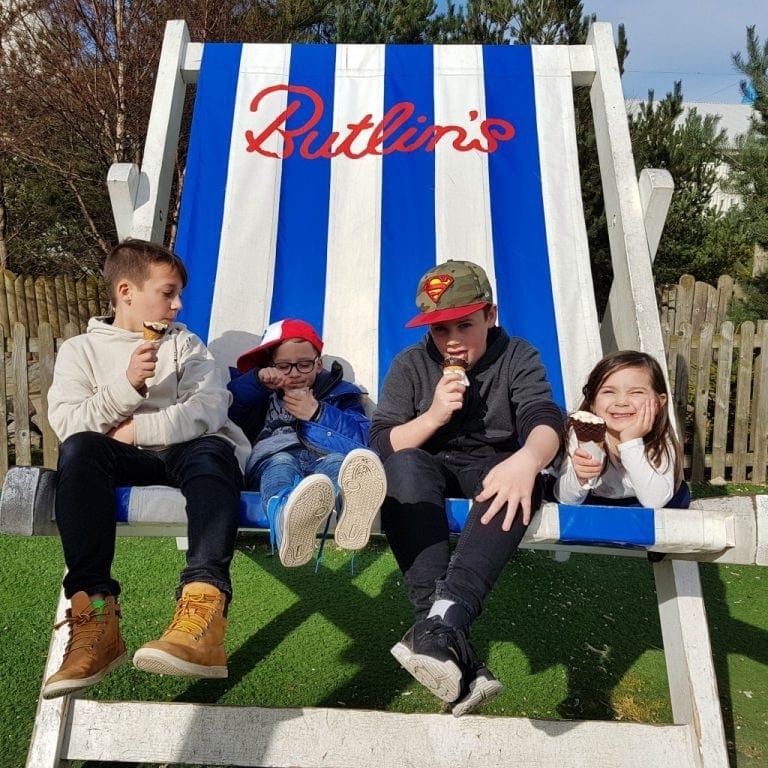 What's Next?
I've been living in Weymouth since I got home from Mexico last month, and I'm starting to get itchy feet again. Thinking it may be time to book a new trip… but I'm struggling to decide on what and where.
So I need inspiration. Where do you want to see me go? Is there somewhere you want to know more about and you think I should head off exploring? Is there a country you love and think I will too? Or somewhere I've been before that you want to know more about? TELL ME!
I also really miss my 12 months 12 fears challenge from last year, and I'm thinking of bringing it back somehow. If I do, I want it to be my main focus, so it needs to be something I can really get behind. But finding scary things to do and time to do them is trickier than you might expect, which is why the challenge sort of fizzled out in the end last year. I need a way to bring it back and I want to get more input from you. So… ideas please.
April 2017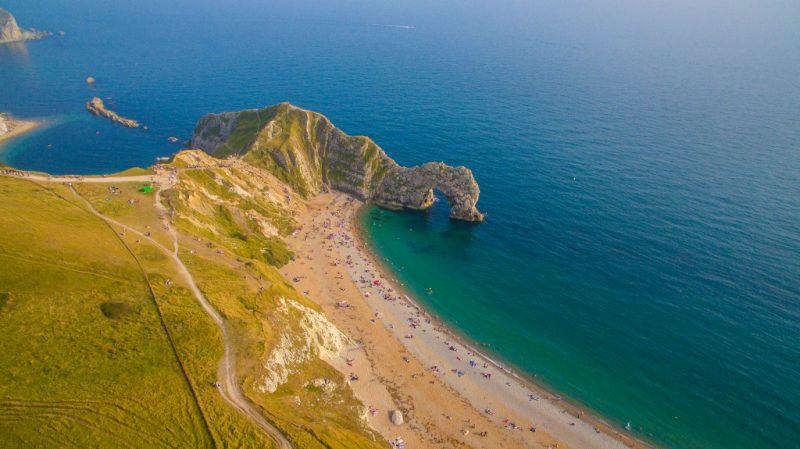 Welcome to another monthly round up!
April was another quiet month in terms of travel. This is the longest I've gone without leaving the country in a very long time! Worry not, though, as I do have some travels coming up. But I've been really enjoying being back in England, and it's lovely that I can concentrate on a lot more UK content for the blog.
Vote for Me!
Before I tell you what's been going on this month, I have a favour to ask. I'm in the running for the Best Established Travel Blog in the Flight Centre Blog Awards 2017 and I'd love to win! So please vote for me to show your support – it literally takes one second to do!
The Big Move
This month, as you may already know, I finally came to a decision and took the big step to move back to the UK permanently. I'm now paying rent for the first time in years! I've been living at my new home in Southsea for a little over two weeks now and I really couldn't be happier.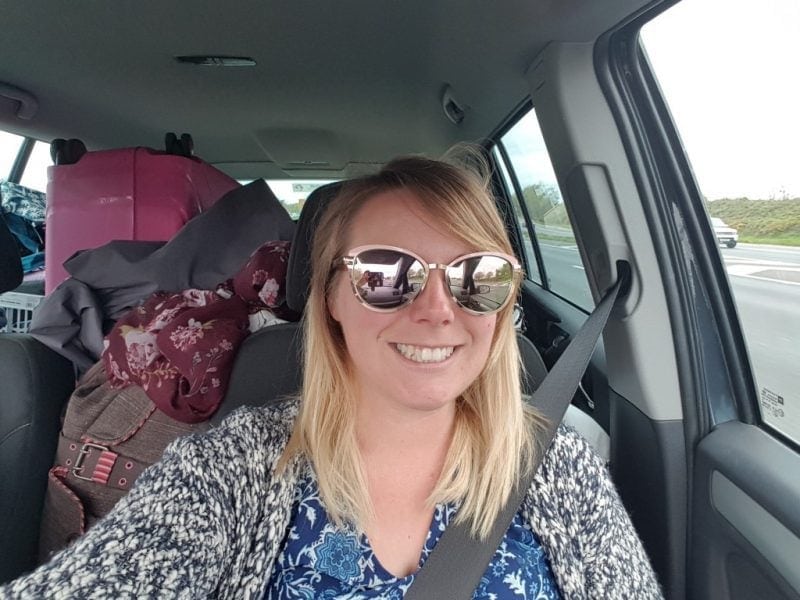 I've already posted about why I'm moving back to the UK, and I really hope you'll read that post because I've tried to make clear exactly why I made this decision. But in brief, it's all about my current mental state. Travel is amazing and I really urge everyone to do it as much as they can. But there are some things you miss out on with a life of full time travel – especially full time solo travel. The main thing, for me, was community. I felt very strongly that I needed a community again, to be in one place and spend time with the people I love on a more regular basis. To have a home to come back to after a trip, instead of constant uncertainty. To meet people, have a social life, be in control of the content of my kitchen and what I had for dinner.
So how's it going? Two and a half weeks in, it's all going brilliantly. I own kitchen stuff for the first time in years! I bought a blender! I've got all of my stuff in one place and none of it is in a box or a suitcase. It feels really, really good. Southsea itself is lovely. A nice weird mix of rubbish and very cool, with some seriously amazing bars and restaurants. London is only an hour and a half by train. A lot of my friends live around here. I have a social life again! It all feels really nice.
More Staycations
Tied in with my move back to England, I plan to focus a lot more on UK travel on my blog. I love my country, and there are so many amazing places to visit here. I'm going to try to take a trip somewhere new once a month to see what I can discover! Who says you have to leave the country to have great travel experiences?
Don't miss my brand new post, 50 Unique Things to do in Dorset, to see why I think my home country is the ideal place for a British staycation. I grew up in Dorset, so maybe I'm biased, but I truly think this is a far too underrated part of the country. It's a beautiful place and there are some amazing things to discover!
My big staycation in April was to the absolutely incredible Spitbank Fort off the coast of Portsmouth. A Victorian fort in the middle of the sea, it's been converted into a luxury hotel with an amazing restaurant. I think this is the most unique place I've ever stayed so don't miss the write up!
And last but not least, at the end of the month I headed up to London for Traverse with the lovely folks from Three UK. Traverse is a travel blogging conference and networking event so it was really fun to catch up with my favourite blogging pals, head to some fab parties, and get plenty of inspiration for the future of my blog. My poor broken body is still totally exhausted from the weekend, which was intense – but so much fun!
What's Next
Nothing is confirmed yet, but I am leaving the country again next month! It looks like my next stop will be Nepal – which I'm insanely excited about! Follow my Facebook Page and stay tuned for more announcements as I get more details!
May 2017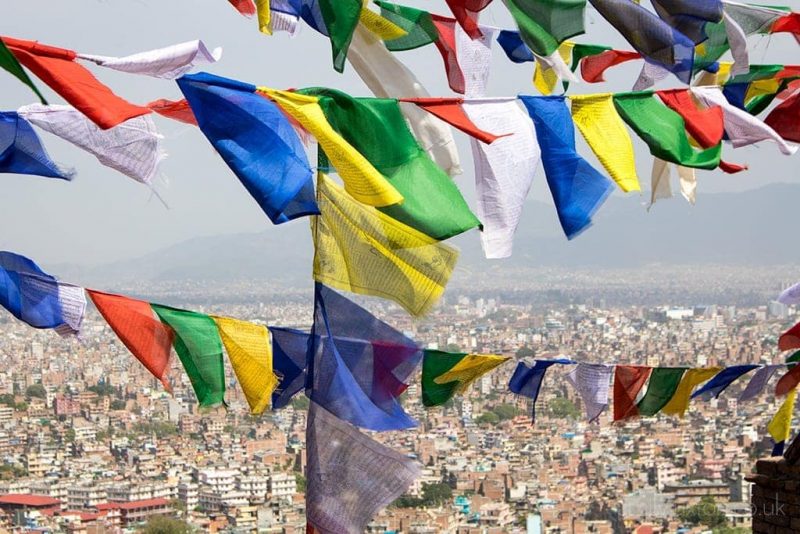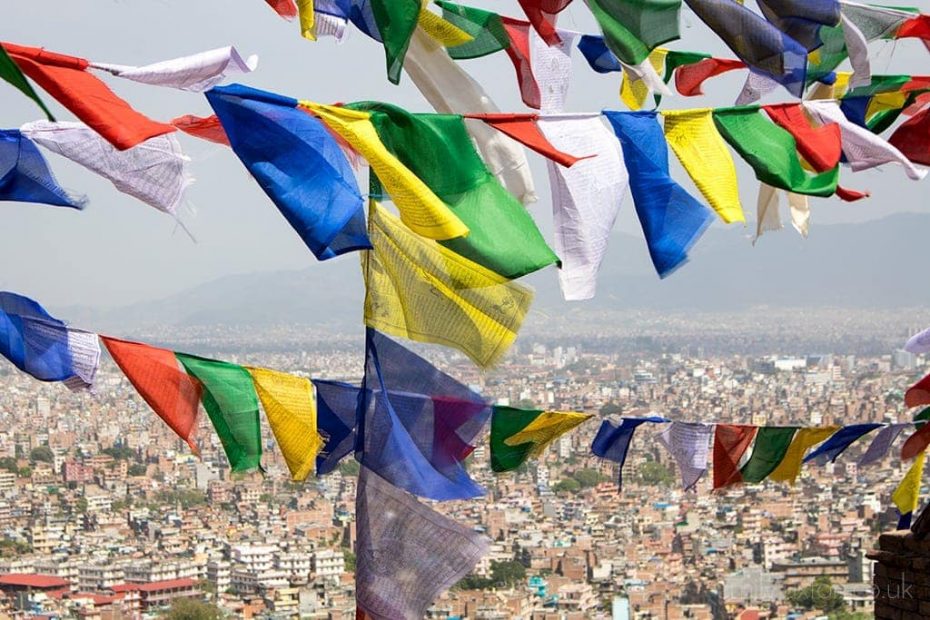 Namaste from Nepal! If you've been following me on social media this month, you'll know that I've been exploring this incredible company for about twelve days or so, and I have to say I'm pretty hopelessly in love.
This is my first trip abroad since February, which is pretty strange for a full-time travel blogger, and totally different to my complete whirlwind of a travel-full life last year. Last month I moved to Hampshire and decided to stick around in England a whole lot more. But that doesn't mean I want to quit travelling – and after a couple of months in one place I was getting seriously itchy feet again! So I was pretty excited to get back on another plane with my backpack!
Nepal
It has felt so wonderful to be back in Asia. Almost as soon as I arrived to the chaos and craziness of Kathmandu, I felt right at home. It's dusty, crowded, confusing, and difficult… but I love it.
The trip has been a bit of an insane whirlwind though, as press trips usually are. Thankfully, I lucked out with the most awesome group of bloggers on my bus, which helped make the whole thing more fun. The eight hour bus ride from Lumbini to Pokhara was honestly one of my favourite days of the trip (thanks to a certain little game called the Fire Challenge).
Pokhara
So where have I been? After a few days in Kathmandu, we headed to Panauti – a small town in a lush green valley. We spent the night with Panauti Community Homestay, staying with a local family to get a real insight into life in rural Nepal. Our host, Anjana, was absolutely lovely and really made us feel right at home. I adored our stay in Panauti and can't wait to share the full story with you.
Chitwan
Next up, it was down to the jungle in Chitwan National Park. When I think of Nepal, I think of mountains and trekking – not thick jungle and exotic wildlife. So Chitwan was a really special discovery.
I was lucky enough to be staying at Meghauli Serai – a Taj Safari lodge right on the bank of the river. Again, I can't wait to right up a full post all about that, because it was a seriously amazing experience. Our jeep safari was so cool, and we saw loads of animals, including about five or six rhinos. Coming home to cool off in my very own private plunge pool on the terrace of my villa was another highlight. What a hotel!
Lumbini
From Chitwan it was up to Lumbini to visit the birthplace of Buddha. I don't think I've ever seen so many temples in one place before. Across the park are dozens of temples and monasteries, many of them donated by other countries, so each one has a completely different style. But the real highlight is the white building that marks the place Buddha was born. It's such a serene and lovely place, despite the crowds of tourists and pilgrims, and I loved exploring the huge mesh of prayer flags that have been hung from every tree in the garden.
Pokhara
Last stop was Pokhara, where we spent a couple of days exploring the town. And when we left, the clouds broke giving us a perfect view of the snowy peaks that surround the city as we took off in one of the smallest, scariest planes I've ever seen. Twenty five minutes later, we were back in Kathmandu – which is where I am now! Today has been a bit of a catch up today, and tomorrow it's the Himayan Travel Mart conference (which is the whole reason I'm here). Then I'll fly home on Saturday morning – although there's a really big part of me that doesn't want to leave.
What's Next?
This week, I'm handing my Twitter and Instagram Stories over to the lovely Dannielle while she heads to Puglia. I couldn't make the trip so I'm sending a fellow blogger to explore this less-visited region of Italy on my behalf. It's set to be a really interesting trip so make sure you're following on both accounts.
Dannielle is the girl behind While I'm Young, a UK based travel and lifestyle blog that encourages people to fit adventure into their lives. Follow along on my Twitter and Instagram (both are @em_luxton) to see what she gets up to.
After that, I'm headed to Edmonton in Canada with one of my all-time-favourite blogger buddies, the ever fantastic Wanderlust Chloe. So keep following to see what I get up to there. The excitement to be reunited with Chloe is the only thing that's making me feel less sad about saying goodbye to Nepal on Saturday!
June 2017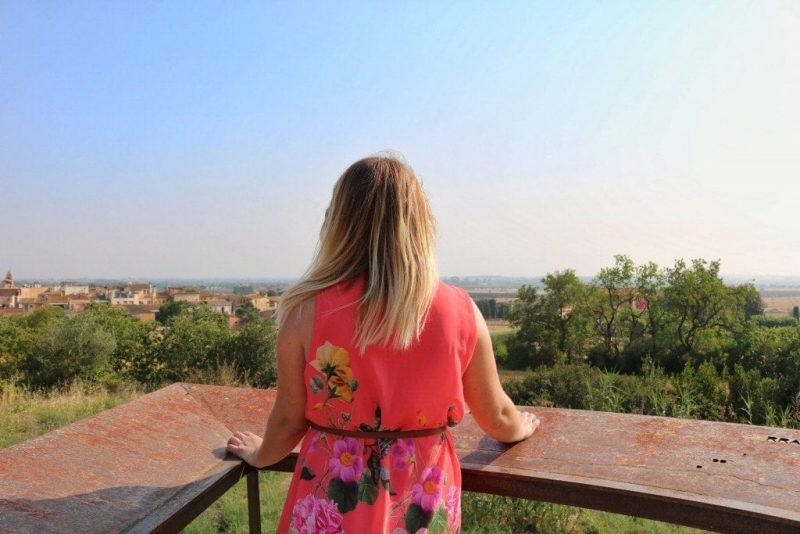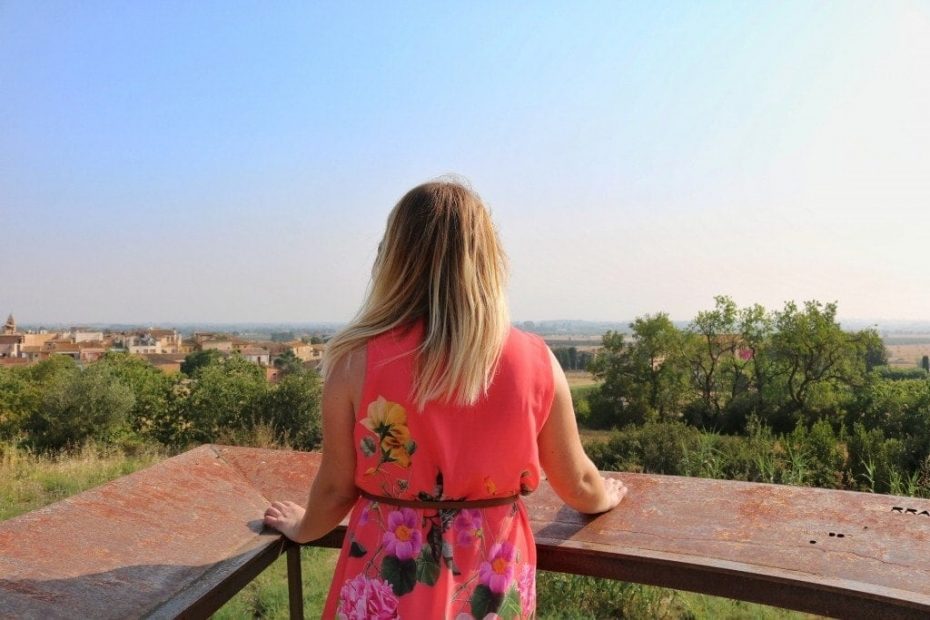 Who can believe that we're halfway through the year already?! It seems like no time at all since I was flying off to Mexico back in January, but so much has changed since then.
June was probably my busiest month of the year so far – seeing me in three different countries besides the UK. So much for travelling less! But this is busy season in the travel writing world, so there have been a lot of work trips on. And despite being away for most of the month, I have managed to spend plenty of time enjoying the UK. Like this week when I headed up to London to meet up with Pam – the girl I met in Indonesia and hung out with again in Japan last year (she's the girl behind my day of eating in Osaka). This really reminded me that the absolute best thing about travel is the friendships you make around the world – especially the extra special ones that you maintain long after the trip is over, and get to see again!
Last month I went from Nepal (where I fell head over heels in love) to home to Canada to home to Spain (Catalunya first and Murcia second) and back home again. It's been pretty intense! Here are a few of the highlights…
Blog News
First up, the big blogging news…
The most exciting thing was that I've been featured in an eBook! Go Outdoors asked me to provide a few recipes for their fab new camping cook book and I was happy to oblige. Go download the books – they're free – and you can check out my recipes in volume two.
Also exciting – I was interviewed by My Holiday Guru for their blog, so you can go check out the video to hear me talk about all things travel.
Edmonton
.Just four days after getting home from Nepal, I was on my way to Canada. Culture shock and jet-lag followed me around in a big way that week! Luckily, I was with one of my favourite bloggers in the world, the awesome Wanderlust Chloe – so despite supreme exhaustion and feeling pretty much confused by everything, I still had a lot of fun.
Edmonton is a really cool city with an amazing food scene and loads of really fun things to do. Check out my post to find out everything about it – but for now I'll just list a few highlights… Segwaying around the city (playing the Back to the Future theme song in my head and pretending I was on a hoverboard), eating all the meat at MEAT, riding the vintage street car across the stunning river valley, discovering an amazing sweet shop and buying an insane bag of pick n mix the size of my head, and taking on the completely mental triple loop indoor rollercoaster at West Edmonton Mall.
The biggest highlight, though, was probably our night glamping in Elk Island National Park. We learnt probably everything there is to know about bison conservation, we discovered that neither of us knows how to make a bonfire, we drank prosecco whilst barbecuing sausages for our dinner, we got eaten alive by the biggest mozzies I have ever seen, we saw a massive bison bull, we ate cold smores for breakfast, and we had a good long debate about whether or not the green-ish glow on Chloe's nighttime photos was the Northern Lights (it was not). The whole trip was a lot of fun – and if you weren't following our Instagram stories, I'd say you were missing out!
Bison traffic jam at Elk Island National Park.
Spain
A week later, I was in Spain! Like I said, it's been an intense month.
I was in Spain for two separate trips, which meant I was able to explore a lot. This is genuinely my favourite country in Europe so I was thrilled to be back.
First up was an olive oil themed culinary tour of Catalunya with Destination Makers. I had absolutely no idea there was so much to learn about olive oil, so it was a real voyage of discovery. From visiting the oldest olive tree in the world* to learning how to properly taste olive oil and what bad oil tastes like, it was a pretty eye-opening experience. Plus, I got to eat my way around one of my favourite regions and see some seriously beautiful landscapes.
Next, I hopped on a train down to Murcia. The seven-hour journey only cost me 25 Euros and was actually surprisingly comfortable. And they showed movies – thanks Renfe!
I was in Murcia for a really fun project called #SpainCities. Ten bloggers were sent to ten different, mostly underrated, cities across Spain at the same time. It was a lot of fun and a really cool way to share some of Spain's best "hidden gems".
I loved Murcia! It's a lovely small city with some beautiful buildings and amazing food. Bakeries are a big thing in this region and there are some amazing cakes that are unique to this part of Spain, so I was in my element.
*that's been carbon dated, at least.
Where Next
Next month I'm taking it easier (!) with just one trip. I'm off to Austria on the 7th July and I can't wait. I'm going to be exploring the region of Vorarlberg for the #UncoverAustria project. I don't know anything about the region but it looks absolutely gorgeous and I'm really looking forward to uncovering summer in Austria. And pretending I'm in the Sound of Music.
Where's Mollie was in Vorarlberg for #UncoverAustria last week!
Make sure you're following on Instagram so you can watch my stories for behind the scenes updates from the trip.
Also this month it's my birthday. My thirtieth birthday to be exact (duh, duh, duuuhhhhhh!). So I'll be taking a bit of time off to, er, get drunk and celebrate. If anyone wants to send me a present feel free! I like sunglasses…
July 2017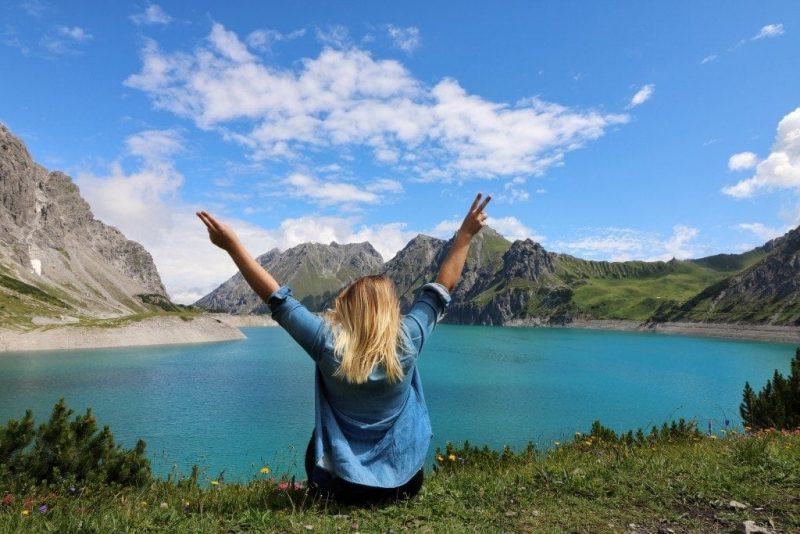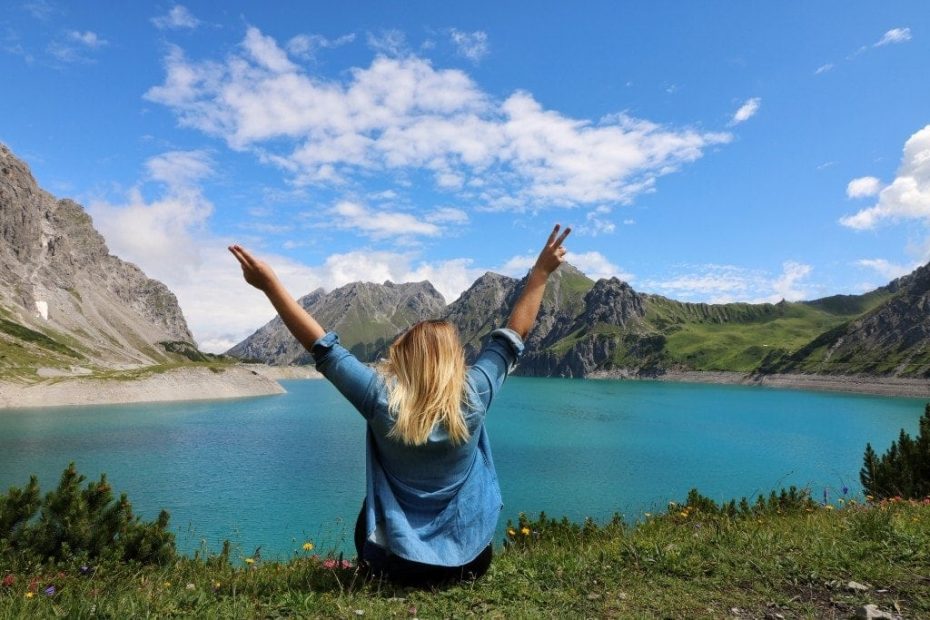 Well, that's it – I'm officially a grown up! Last week, I turned 30 – finally leaving behind my 20's and stepping foot into the realm of the adults. Except, not a whole lot feels different.
If you asked me ten, fifteen years ago to describe myself at 30, I'd have told you married, with at least four kids, and about to publish my second book. It's funny how drastically your life goals can change over the years isn't it?!
The only thing I'm slightly disappointed about is not yet having written a book, let alone got one published. But given that I've spent five years building up a moderately successful blog I can still say I'm pretty proud of what I've achieved so far in my life. And I'm definitely happy with where I am at the moment!
Here's everything I got up to last month. Enjoy!
Blog News
Given that I took so much time off to celebrate my birthday, there wasn't too much time for blogging last month. Which means there's not too much news.
The big news was that I quit Instagram! Well, only temporarily. I wrote a blog post to vent the frustrations I'd been having over the app lately – and it's turned out to be one of my most popular posts ever. I've had so many comments and private messages and tweets from people telling me they feel exactly the same. It's a shame, because Instagram used to be such a fun app. I used to love engaging with fellow travellers around the world. Now I just feel scared to post anything.
But after taking a full week off from Instagram and coming back with a changed mindset, I feel a lot better about it all. It's amazing what a bit of distance and perspective can do. If anyone's been feeling the same as me about it all, I recommend doing the same. We all need a break sometimes.
I LOVE this picture of me with three of my nephews at the beach last week!
New Toy!
I'm not normally big on airport shopping, because I know that I'm prone to impulse decisions that I'll later regret when my credit card statement rolls in. But last month, I decided to treat myself to a new lens and I wanted to cash in on those airport deals.
Rather than just rock up at Heathrow and buy something on a whim, I did some research online, chose a new lens, and reserved it to collect at Dixons Travel. A brand new, budget-friendly, wide-angle zoom lens for my Canon – which helped me get some of the most epic landscape shots of Austria imaginable.
Massive thank you to Dixons Travel for gifting me the lens. As always, all thoughts and opinions are completely my own. I am always shopping in Dixons Travel (usually for a travel adapter or USB cable I've forgotten to pack!) and I totally rate their reservation idea. It's perfect for taking the impulse-splurging out of airport shopping!
Austria
In July, I only took one trip (!) so it was a bit of a slower month. It was my first trip to Austria, working with Visit Austria and Vorarlberg State Tourist Board – and I was lucky enough to spend a full week exploring the alpine region of Vorarlberg during its quieter summer season. Give this short video a watch to get a glimpse of my favourite discovery…
Whenever I think of Austria, especially the alps, I think of snowy peaks and ski slopes. So I was really blown away by what I discovered in summer. Blue skies, spring flowers, gorgeous green landscapes, and plenty of warm weather. There's something about a mountain landscape that's just good for the soul, isn't there?
If you want to find out more about Vorarlberg, check out these two posts:
Top Things to do in Lech During Summer
I still have at least one more to write – so I want to know what YOU want to know! Anything in particular you want to learn more about?
What's Next?
Actually, I don't have anything on in August. I've got lots of plans to explore England, visit Weymouth (my home town), and hang out making the most of summery Southsea. Plus I'll be heading to Victorious Festival here in Southsea with some of my favourite people.
But I have no work trips planned, and if I do leave the country it will be for a personal trip (the first time that's happened in a while). I want to make the most of my summer in England – because this could be my last full month in the country for a while (hint, hint). No spoilers until I can announce it officially but I'm in the middle of forming some pretty exciting plans…
August 2017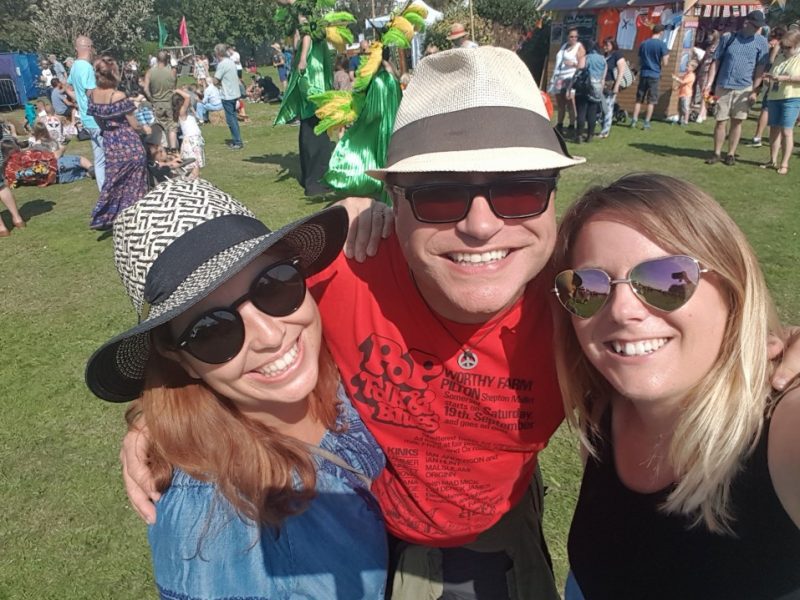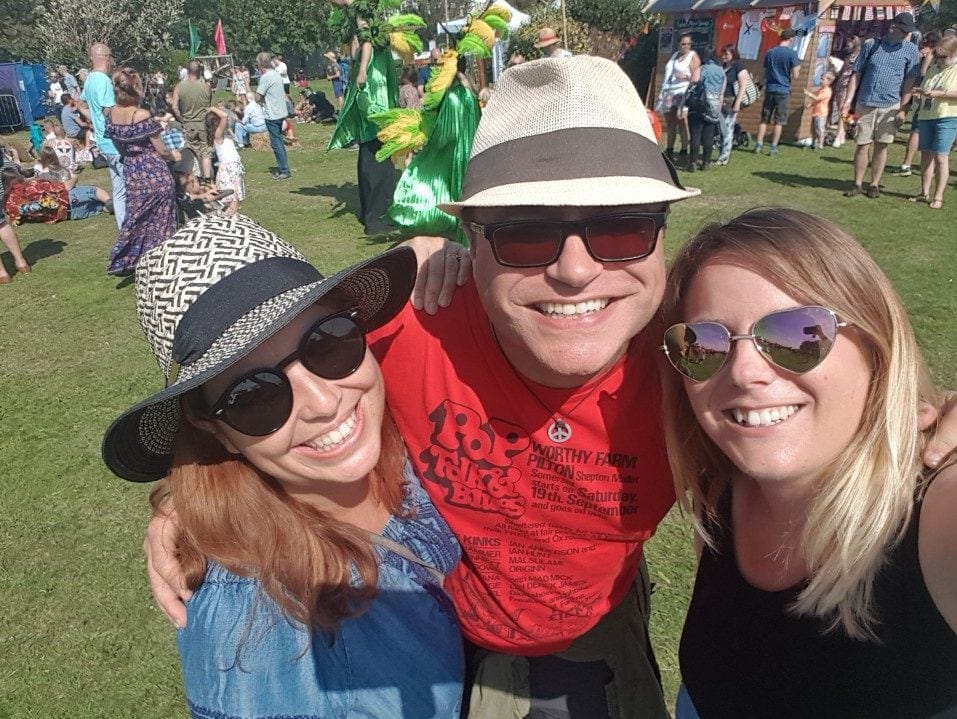 GUESS WHO'S HOMELESS AGAIN!!
Yesterday I moved out of my little flat and kissed goodbye to Southsea. After just four short months living in the UK, I've gone made the drastic decision to pack it all in and go travelling again. Who could have seen that coming (besides pretty much everyone who knows me)?!
Yes, I know I said that this was it, and that I needed to be settled. I know I said that life on the road had got too much. But as it turns out, I wasn't quite ready to quit the road yet after all.
What I've realised is I need BOTH in my life. I need home and community for a while, and I need full time travel too. Currently, I'm figuring out a way of making that work (maybe 3 months on, 3 months off? We'll see). But what I HAVE decided is to spend the next few months back on the road with my backpack. Want to know where? Keep reading this post and I'll spill the beans (oh what an irresistable teaser)!
Before I hit the road again I decided to make my last month living in England really count. It's been a jam-packed August full of fun, festivals, friends, and, um, something else beginning with F for alliterative purposes. Here are a few of my August highlights…
Gin Festival Portsmouth
This month, The Gin Festival came to Portsmouth and I was lucky enough to be invited along to see what it's all about. Obviously I was there with bells on. Or, as a matter of fact, with a really cool cowboy hat. on..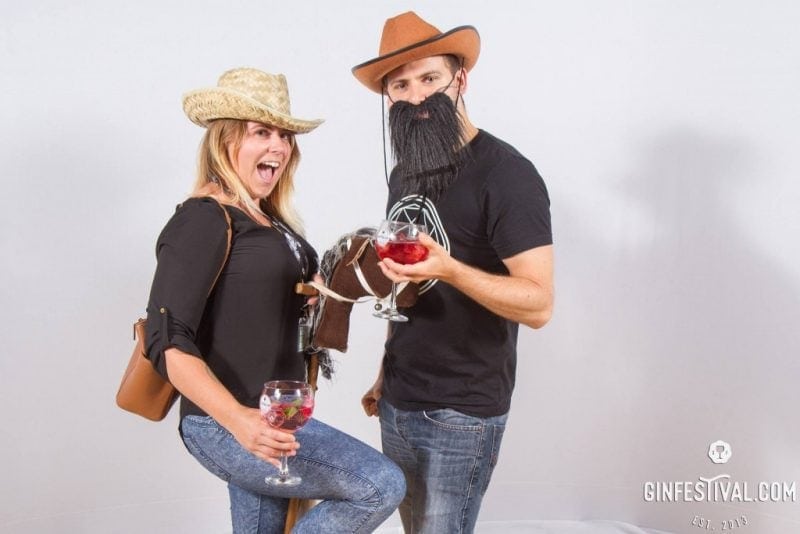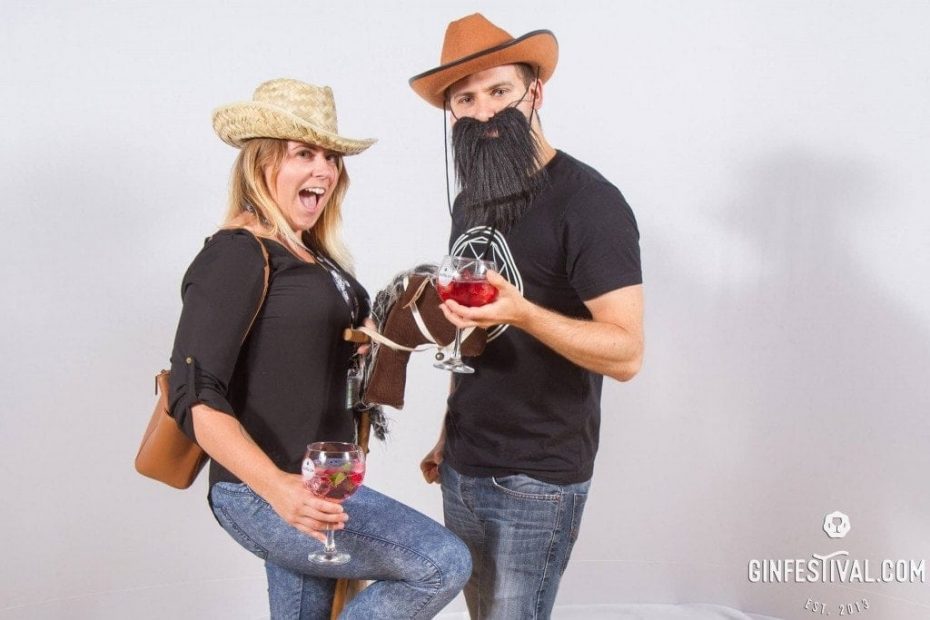 I popped along with my buddy Dave and a vague idea about trying every gin. But it turns out they have well over a hundred different gins on offer at the festival, so in the end I decided to keep my liver intact and just try a select few. Which were excellent.
Entry to the gin festival includes a funky balloon glass, which you take up to each bar to fill with gin. There are four bars – two for British gins, one for flavoured gins, and one for international gins – as well as sample rooms and workshops. Drinks cost £5 and include a tonic of your choice – and the lovely bar staff are on hand to recommend the best tonic for each gin.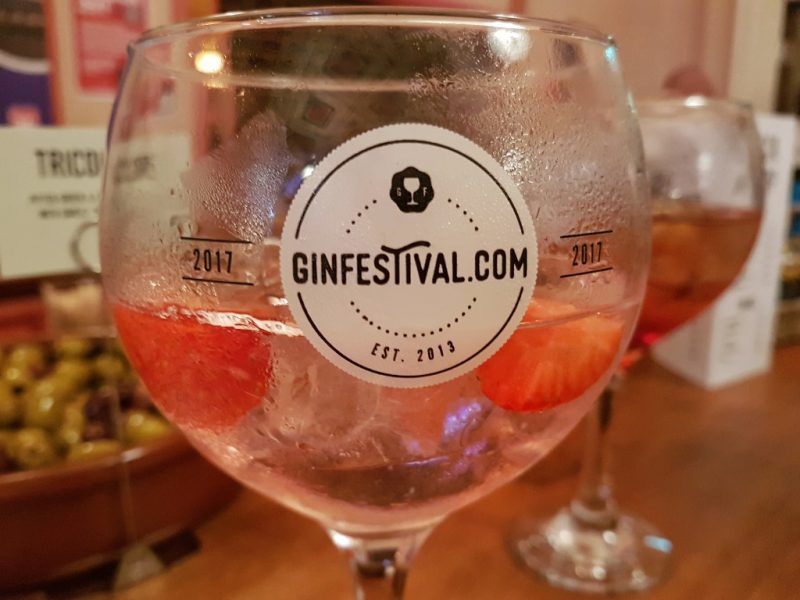 My favourite was the Strawberries and Cream Picnic Gin from Poetic Licence – garnished with fresh strawberries. Summer in a glass! I'm also a big fan of Conker Gin, which is from Dorset – just like me!
If you want to know more about it all, check out Vicky Flip Flops's fab post about the Gin Festival for lots more detail!
Victorious
My last month in Southsea was a really busy one! Bank holiday weekend was Victorious Festival – and two of my favourite bloggers, Paul and Karen from globalhelpswap, came to town to join me and future Southsea mayor Ms Flip Flop for the bash.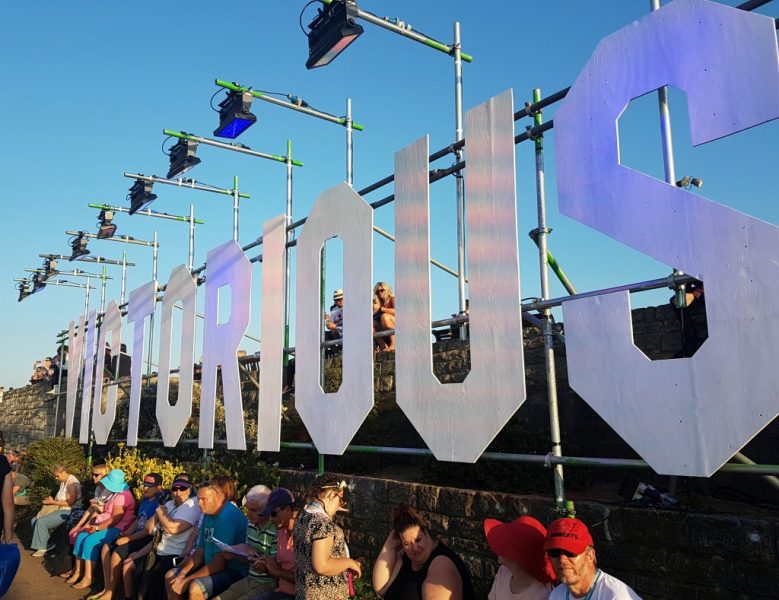 It was my first music festival and it's been an awesome weekend. We had a few drinkies, misbehaved a little bit, ate some yummy food and watched some amazing live acts. I LOVED Stereophonics and Franz Ferdinand. I also really, really loved bouncing around like a complete muppet at the retro-tastic Rhythm of the 90s set. They might be my new favourite band.
It was a great weekend and the perfect way to round off my four months in Southsea. Finish it off with a bank holiday Monday spent lying on the beach, eating hot dogs and swimming in the sea (first time since I moved here) and it really was a brilliant end to my time living here. I will definitely be back.
I have genuinely loved living in sunny Southsea. It's been awesome having a homebase for a while and feeling a bit more settled. I missed that. But I also really miss travel, particularly travelling for myself without an agenda or a client. And it's definitely time to hit the road again.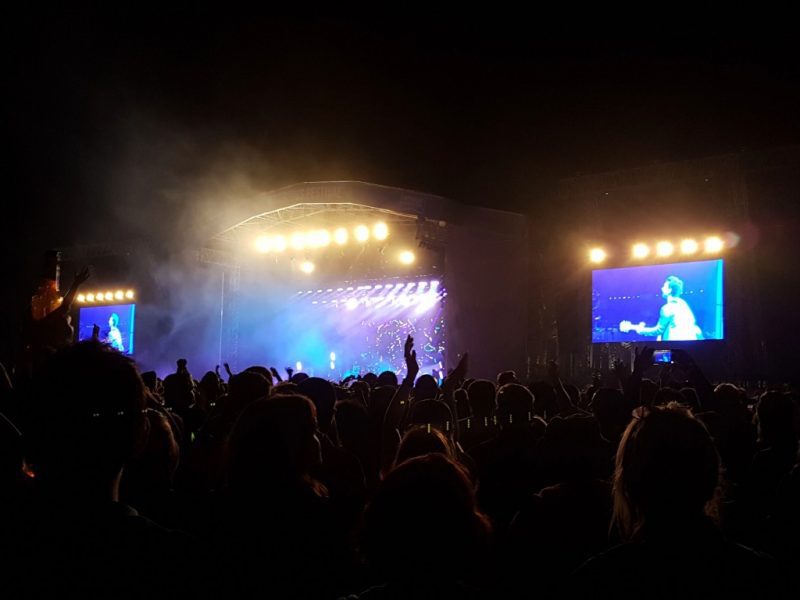 Where's Next?
Well, this is the really exciting bit. I've been waiting until everything was more or less finalised until I announced it all – but here's my next adventure.
First up, I'm heading to Naples for a weekend to experience the food and art offerings there. It's my first time in the city and only my second time in Italy, so I'm excited to see a whole new part of the country! Suggestions are very welcome.
Then the really BIG news is that in mid September I'm off to Latin America again. HOORAY! It's my favourite part of the world, and ever since I cut my trip to Mexico short this year I've wanted to go back.
The Next Three Months
It's all kicking off with a press trip in Costa Rica, which I'm crazy excited about. I've never been and there's so much I'd love to see there. Stay tuned over on Instagram because I'm hoping to share a ton of amazing photos with you all.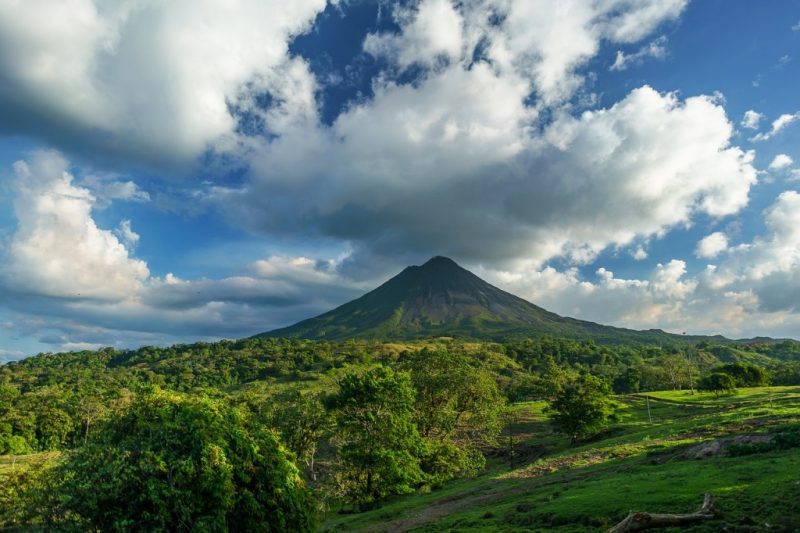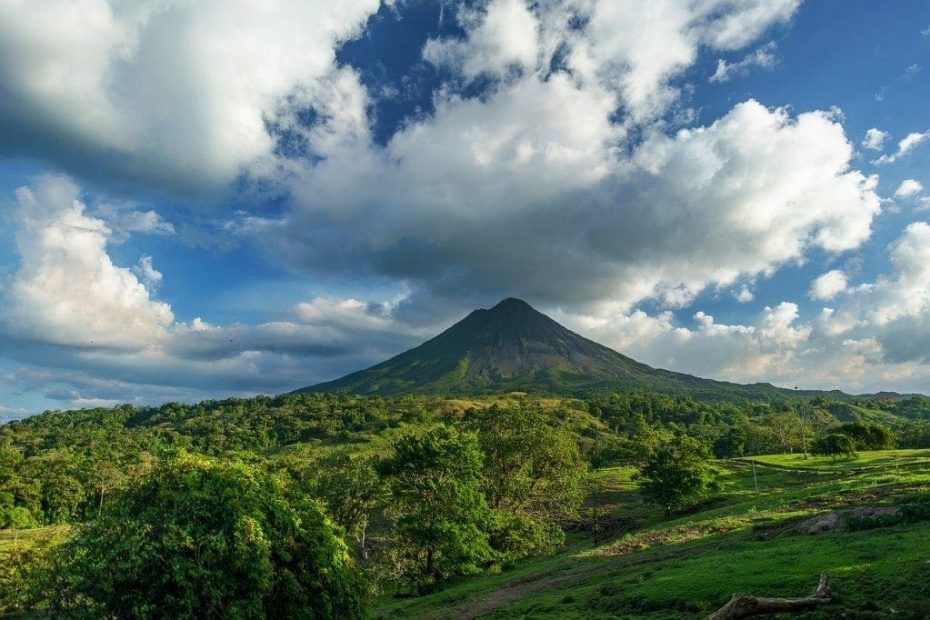 After Costa Rica my plans are a little hazy*. You might have noticed that I'm not really one for planning much in advance! But I will definitely be in Mexico for Dia de los Muertos. That festival has been on my travel wish-list FOREVER. I'm also really excited to head back to Mexico and explore a bit more of the country – because it really feels like my month there was not enough.
After Mexico – who knows? I'll have about three months in Central (and possibly South) America before flying home for Christmas, and I'm not committing to anything major.
I just want to be on another adventure and to produce some more natural content. Press trips are amazing and they're one of the only ways I could afford to fill my blog with so many diverse topics and (hopefully) useful posts. But they can be less organic, and when I do too many of them I worry that I'm losing sight of what's really important in blogging. Which is to be real, natural, and authentic. I definitely need to keep things balanced, which is why I try to self-fund a good chunk of my travels. And why I'm off to Latin America again in search of adventure!
Make sure you're following all the adventures on my Facebook Page and Instagram, because it's going to be epic.
September 2017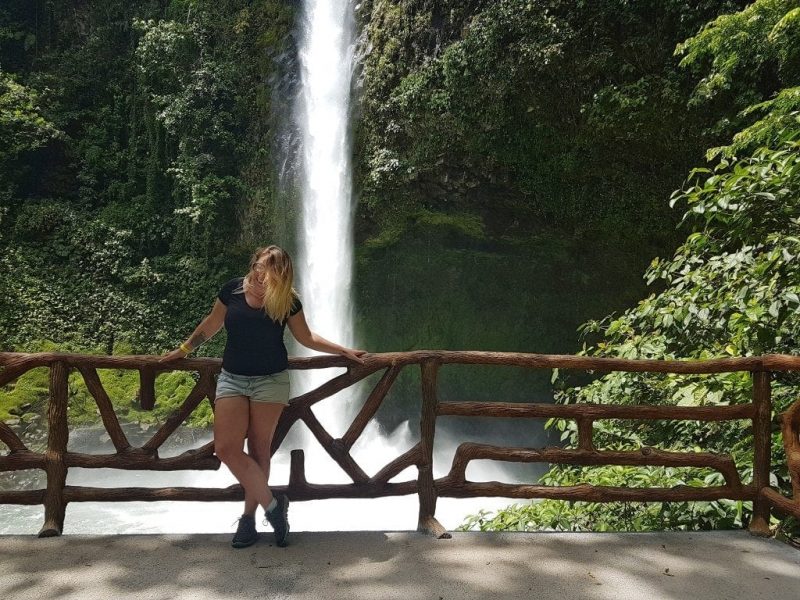 BUENOS DIAS, CHICOS!
Obviously, you follow me on all the social media, so you already know all about where I am and what I've been up to! But just in case you don't (because you've been in a coma or something), here's a little catch up for you.
September has been a MEGA month for travel. At the end of August I announced that I was giving up staying put and hitting the road again – and mid way though September that's exactly what I did. I'm writing this from Puerto Viejo on Costa Rica's Caribbean coast. I'm in a funky hostel on the beach, I'm covered in sun burn and bug bites and sweat – and I'm absolutely loving life!
#NaplesToday
First, though, came one last little European adventure. Before flying to Costa Rica I spent a weekend in Naples soaking up some late summer sunshine, eating pizza, and exploring the art and culture of the city. It's brimming with history and there's so much to discover. It was a really fun weekend of eating WAY too much, walking a ton, and giggling at the Ancient Roman explicit art in the National Archaeological Museum's Cabino Secreto (like a total grown up). Those Romans were kinky!
It was only my second trip ever to Italy, and once again it left me dying to go back! I feel like I only discovered a handful of the best things to do in Naples. Great food, great company, and some amazing views of Mount Vesuvius. Naples, you are awesome.
Costa Rica
Exactly one week later, I flew to Costa Rica with British Airways ready for the #BACostaRica17 trip. Not just any old flight either. I got to fly business class for the very first time ever in BA Club World. SO GOOD!! If you watched my Instagram stories that day you'll have seen a lot of excitement.
The first week in Costa Rica was an immense whirlwind and we had so much fun. We were travelling with Costa Rican Trails and had a great guide and driver – who totally encouraged me learning Spanish by teaching me a bunch of useful (read: inappropriate) words.
There are way too many highlights to even list them all, but as briefly as possible here are a few for you…
Taking a craft beer tour in San Jose with Carpe Chepe
Waking up to this view from my balcony at Nayara Springs in Arenal…
Watching turtles digging nests and laying eggs at night in Tortuguero – and seeing a few brand new baby hatchlings!
Spotting hummingbirds in the cloud forest hotel Villa Blanca
Pedal boarding (like SUP but with peddles) on Lake Arenal in La Fortuna
Zip lining above the jungle in front of an active volcano
All By Myself!
After the trip ended, I hopped on a bus and made my way to the very bottom corner of the country. Because all good journeys north start by going south, right? I spent two nights in Cahuita and another four in Puerto Viejo, two small and chilled out towns on the Caribbean coast. Think gorgeous beaches, tons of wildlife, and lots of reggae bars. One morning a sloth was just hanging out in my hotel garden in Cahuita!
This week, I've learnt so much about myself. Like the fact that I cannot spot an animal that's two feet away from me unless someone else points it out to me! Luckily in the national park I came up with the genius plan of following other groups (at a non-stalkery sort of distance) and stopping to look at whatever they stopped to look at. So I wound up seeing a lot!
One of the other massive highlights was the Jaguar Rescue Centre in Puerto Viejo. No jaguars there, but lots of rescued animals – including so many orphaned baby sloths. It's a really nice centre doing some great rehabilitation work – and I have some really great photos to share soon. Stay tuned!
What's Next?
This week I'm officially going to start my journey north. Things are still a bit vague, but since I only have about three weeks until I want to reach Mexico City to meet my friend I'm going to have to get a shuffle on – or fly!
October 2017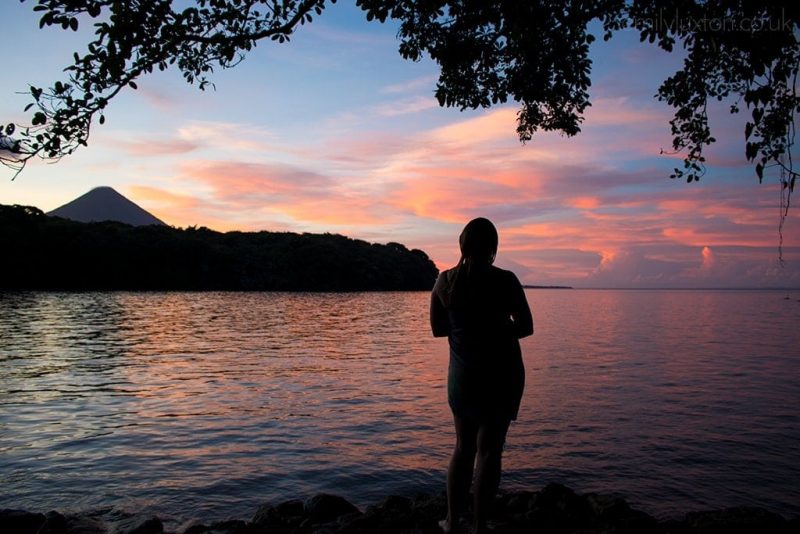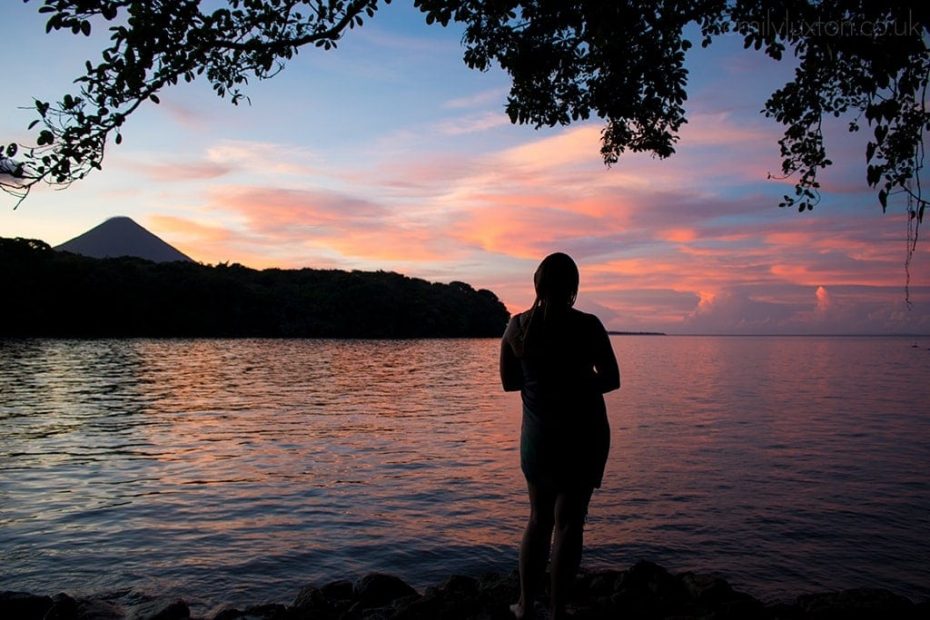 It was inevitable, really. Having been a fairly… reluctant travel blogger for a while now, it's not really surprising that I've found my grip on social media slipping during a month when I've had absolutely no responsibilities to post.
Now that I'm travelling just for me – without a sponsored trip or "free" hotel stay in sight – I can't help but be a bit lax. Instead of travel blogging I've been travelling. Properly travelling. Doing things I'll never write about and hanging out with new friends and just existing. Making mistakes and doing silly things and getting so drunk that I forget I can't dance! Basically just making the most of my trip and trying to connect with the places I visit.
Then I went and had my phone stolen… and suddenly my lazy semi-digital detox was an outright sentence. Partly, it was a blessing in disguise. I've had to get buses and navigate my way across cities using only the kindness of strangers, my terrible Spanish, and occasional hand-drawn maps. I've had to travel "old school", and live completely in the physical world of the here-and-now. It's been tough, it's been stressful, but it's also been surprisingly rewarding. And now that I'm connected again I find that I'm also quite excited to start sharing again. So, here goes! This is everything I got up to in the past month…
Leon
My first stop in Nicaragua was Leon, one of the oldest colonial cities in Central America and probably the reason that I fell so hard for the country. It's not the prettiest city or the most interesting, and I've met a few backpackers who were surprised that I loved Leon so much.
But I just had the best time there. I stayed at a fantastic hostel, Serendipity, where the staff adopted me as their hermanita (little sister) and where, after a week, I felt I'd gained a new family. I made some really wonderful friends in Leon, and when you travel it's always the people who make a place.
My highlight was taking on two volcanoes in one day – although my legs the day after would probably disagree with me. Leon's Cerro Negro is an active volcano that's famous for its volcano boarding. As in, you hike up to the top – where the soil underfoot is hot because of the volcanic activity – pop on a sexy boiler suit, and toboggan back down the hill. Definitely the most fun I've ever had wearing overalls!
That same afternoon, already tired from my first volcano hike, I climbed Telica volcano as well – this time with a heavy backpack strapped to my back. Along with a friend from my hostel and two awesome guides from the fab company Volcano Day, we camped overnight at the top of the volcano, beneath an enormous thunderstorm that stuck pretty close to us a few times with deafening bangs. When we woke up, the sky was clear and the sunrise – with the crater billowing smoke behind us – was incredible.
Granada
I preferred Leon to Granada, but I can't really tell you why. Leon is a bit scruffier and more lived in, whereas Granada felt polished up and full of tourists. It's a beautiful city though and I loved the brightly painted colonial architecture.
The highlight was hitchhiking to Apoyo Lagoon with Juan, the Argentinian bartender from my hostel. I was pestering him for directions to the lagoon when he gave up explaining and offered to come with me. Two rides later we were in the lake – which is actually the water-filled crater of a dormant volcano. It wasn't the best weather but despite the muggy sky the lagoon was seriously pretty, and the place is so tranquil.
Ometepe
The last stop in Nicaragua was by far my favourite. Isla Ometepe is sat at the edge of Lake Nicaragua, which looks more like a sea than a lake. The sheer size of it all is overwhelming; Ometepe is home to two volcanoes, one active and one extinct, and both seem enormous – which makes the lake containing them seem even more enormous.
It was a week of sheer bliss. I was staying at El Zopilote hostel, which is easily one of the best hostels I've ever stayed in. An eco-farm in the jungle, it instantly felt like home and I spent a really cool week there. I swam in the lake and kayaked along the rivers beneath tangles of trees. I rented a bike and huffed my unfit, sweaty way up and down the island's hills. And I basically just relaxed, switching off from work a bit and remembering to actually connect with the place. It felt like heaven!
Despite it being one of the most beautiful places I've ever been, I barely took any photos, and I posted even less. It's funny how the more I'm genuinely enjoying myself, the less I feel the need to post about how much I'm enjoying myself. Maybe I'm the only one who does that?
Mexico
After running out of time, I flew up to Mexico City to meet my friend Pamela on the 24th. We met in Indonesia last year and have met up in four countries since then. We once ate about eight meals in one day together so I feel we have a special bond of greediness!
Most of my time in Mexico City was spent trying to sort out my lost phone. Police, insurance, photocopies, phone shops, laundry… it was a few days of admin. But we still had time to dig out the best fun and food Mexico City had to offer.
It's a cool city, but I'm not a big city girl, and I was glad to get away. Right now I'm in Oaxaca, gearing up for the Dia de los Muertos celebrations, and for the first time in a long time I'm actually excited about sharing my travels on social media. So stay tuned!
November 2017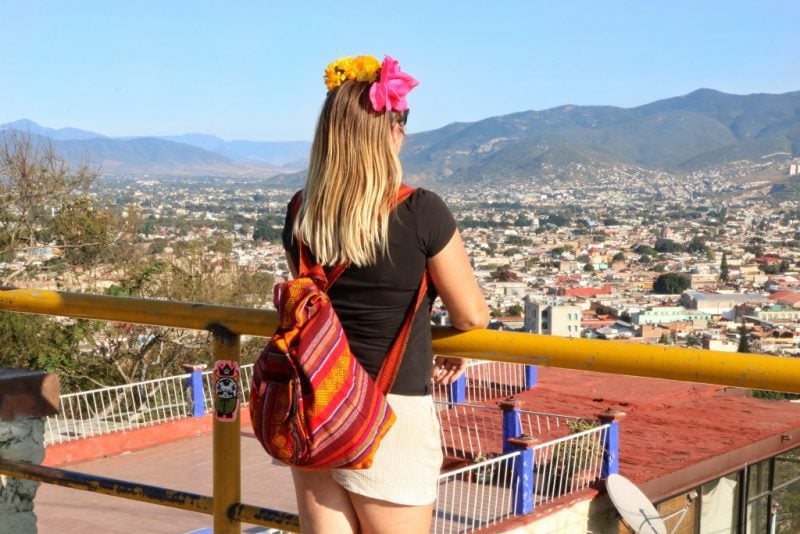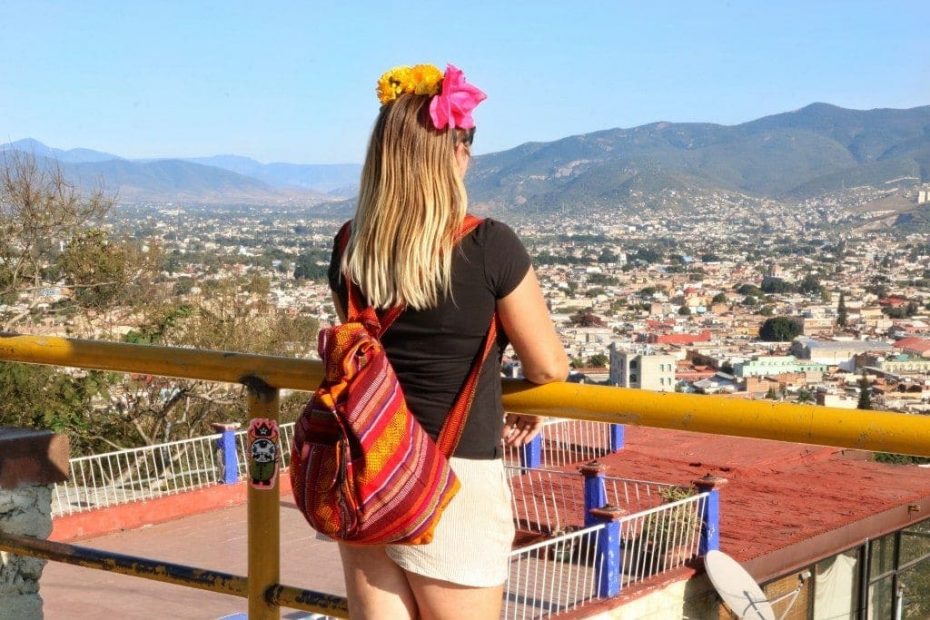 Buenos dias from Mexico, and welcome to yet another monthly round up.
It's been a very long month! Looking back it's hard to believe I fit everything into just November – pretty sure there was a whole extra month hiding sneakily in the middle of it. I started in Oaxaca, where I spent an amazing few days witnessing the Dia de los Muertos festivities, before high-tailing it to the coast in search of some much needed sun and sea time with a couple of friends. Then it was off to Miami for a week with one of my all time blogger besties, Wanderlust Chloe, and then I flew back to Mexico to come to Merida, where I've been living for about the last two weeks.
Oaxaca
Witnessing Dia de los Muertos in Mexico has been on my travel wish list for years, and I planned my whole trip around the fiesta. It was an amazing experience. We visited a cemetery after dark to see the beautiful alters lit with flickering candles. We had our faces painted with the La Catrina skull makeup and watched the parades and got stuck in partying with the locals. The whole week was a whirlwind of colour and craziness and I loved every second.
Puerto Escondido and Mazunte
With it's touristy bar strips and rocky coast, Puerto Escondido has a bit of a Mediterranean resort vibe, and it was the perfect place to spend a few days chilling out. The seafood was good, I was with some great friends, and the beaches were amazing. That is, I thought they were… until I got to Mazunte.
That place is unreal! I stayed in one of the coolest hostels I've ever been to, Cabanas Balamjuyuc. It's up on a cliff above the beach, where the dorm rooms were upstairs in wooden huts which were completely open at the front, with a small wooden deck jutting out over the cliff. From the ancient, weather-beaten car seats on the deck I could sit and watch the sunrise over the sea in the morning, and two nights in a row I watched an enormous orange moon rise after night fell. I could have sat up on that deck all night listening to the sea and staring at the stars.
Miami
Miami was a bit of a mini break from my backpacking trip. Chloe was heading over for a press trip, and since the flights are pretty short and cheap, I popped up there to hang out with her for a week of food, fun, and me endlessly singing the classic Will Smith song. Sorry Chloe.
(I'm not sorry).
I have loads of great pictures and more to share from that trip so I'll save all that for another post. But you should definitely check out Chloe's Miami video in the meantime to see just how fun and colourful that city is.
Merida
This is my second time in Merida (remember when I made that horrendously cheesy video?) and my time here has mostly been spent living in an Airbnb, catching up on work, and hanging out with a bunch of friends old and new. Tom and Meg of Food Fun Travel live here, and also in town is one of my favourite people to eat accidental feasts with, Foodie Flashpacker Nathan. Since getting here, I've been working pretty hard (for the first time in a while if I'm honest) but we've still had a ton of fun…
There was a blogger road trip to Valladolid and Chitchen Itza, with lots of cenote swimming and some dream car DJ-ing from yours truly. I mean if you didn't spend the whole time singing along to No Scrubs and Independant Women have you even really been on a road trip? I also went to my first ever Thanksgiving party last week with some lovely people – big thanks to the lovely Kim and Tyler for hosting me. Last night we went to the Yucatan State Fair which was unexpectedly awesome – rides, an entire farm for some reason, lots of food, and some epic fairground games. Oh, and in the past couple of weeks we've also eaten so much that I'm not sure I'll ever be hungry again* (mostly thanks to Meg and Tom and their amazing knowledge of the best local food).
*obviously utter nonsense, I'm hungry right now.
Where Next?
This is the exciting bit! I have a couple of weeks left here in Mexico (and I'm REALLY struggling to decide where to go). Then I'm heading to Havana in Cuba for three days before my flight back to the UK (just in time for Christmas). I've never been and I'm very excited to get a glimpse of such an intriguing country.
Fun fact about me – I suck at making decisions! And I'm not quite sure where to spend the two weeks or so before my flight to Havana. So if you have any suggestions for where I should spend my time until the 18th December I'd love to hear them.
December 2017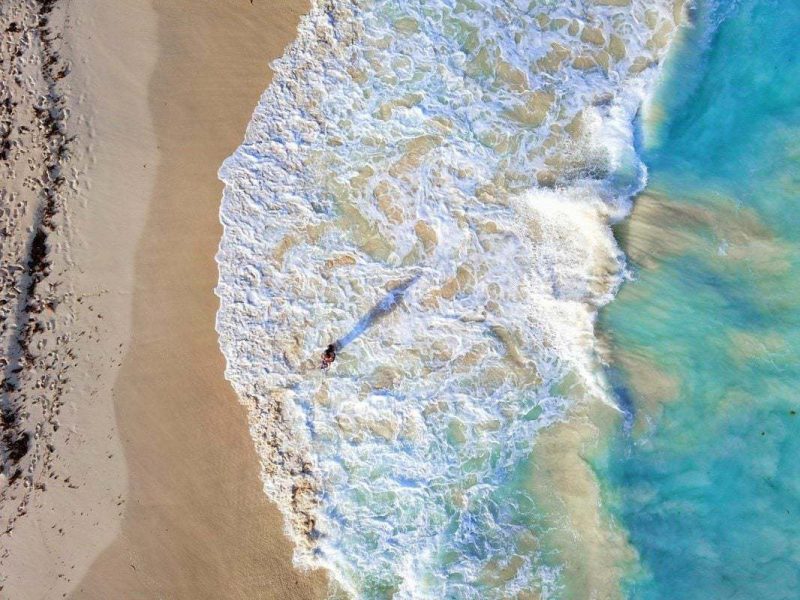 Happy 2018 everyone! I almost missed my December round up because I've been in that lovely Chritsmassy haze of cheese and chocolate and not knowing what day it is… but as of today I'm back to work and I have a LOT to catch up on. About 30 blog posts to be exact!
Let's start with the easy one, though, and talk about what I did in December. The last month of the year was a particularly busy one – especially compared with the fairly "take it easy" approach I normally have to travel. From Mexico, to the USA, back to Mexico, and finally to Cuba for three days before my flight home to the UK – to spend the final days of 2017 with family over Christmas. It was BUSY… but it was also loads of fun. Check out the highlights below.
PSST! Don't miss my 2017 travel round up to see the year in stats and highlights. Because who doesn't want to know how many beds I slept in last year?!
Mexico
My last week in Mexico was more of the same – living in Merida, hanging out with my amazing blogger family (Nathan of Foodie Flashpacker, Tom and Meg from Food Fun Travel, Nate from Travel Lemming and the lovely Every Steph) and working/eating/drinking my days away. We also found time to squeeze in one last little blogger road trip to the ruins at Uxmal. So much cooler than Chitchen Itza and with way less tourists – I highly recommend them if you get the chance!
New York
The penultimate week of my Americas adventure involved a very spontaneous last minute trip to the USA! I was feeling a bit Mexico'd-out, and wanted to try something different. And a few weeks before, I met someone who lives in New York, so feeling adventurous (and tipsy) I decided to book a flight and visit.
New York was freezing, snowy, and the perfect hit of Christmas after I'd been feeling a bit homesick in Mexico. I was lucky enough to be exploring with a City Pass, which meant I could visit some of the top attractions like the Rockerfeller Centre and the Empire State Building.
USA Rail Adventure
2017 was the year of trains for me – I took over 100 of them! So, wanting to see more of the USA and enjoy one last amazing train journey, I got in touch with Amtrak and they hooked me up with a ticket for the epic, 1377 mile long train ride from New York to New Orleans.
The 30-hour train ride actually lasted 34 hours thanks to some slight delays, but I wasn't in any hurry and I genuinely loved the experience. I'm going to write up a full blog post about it very soon, but in brief… it was awesome! We passed through 14 states, going from snow to sunshine as we chugged our way south. I was in a viewliner roomette, a private sleeper car, so I could just sit by myself working, reading, and just watching America go by out the window. Overnight the chairs turned into a bed, and I got a fantastic night's sleep rocked by the rhythm of the train. Genuinely one of my best experiences of the whole three month trip!
New Orleans
So why did I hop on a 30+ hour train ride to get myself to new Orleans?! To meet up with one of my favourite travel friends, Pam, in country number five for us. We met in Indonesia, hung out in Japan, got drunk in London, and spent Dia de Muertos together in Mexico… so when I knew I'd be in the states I had to find a way to hang out with her.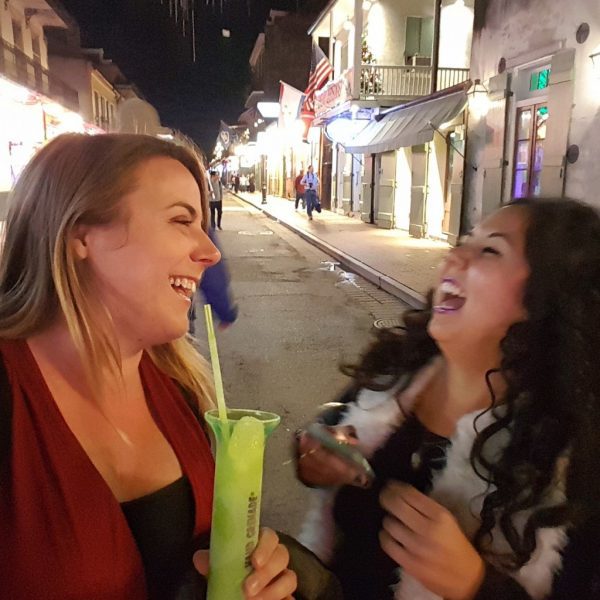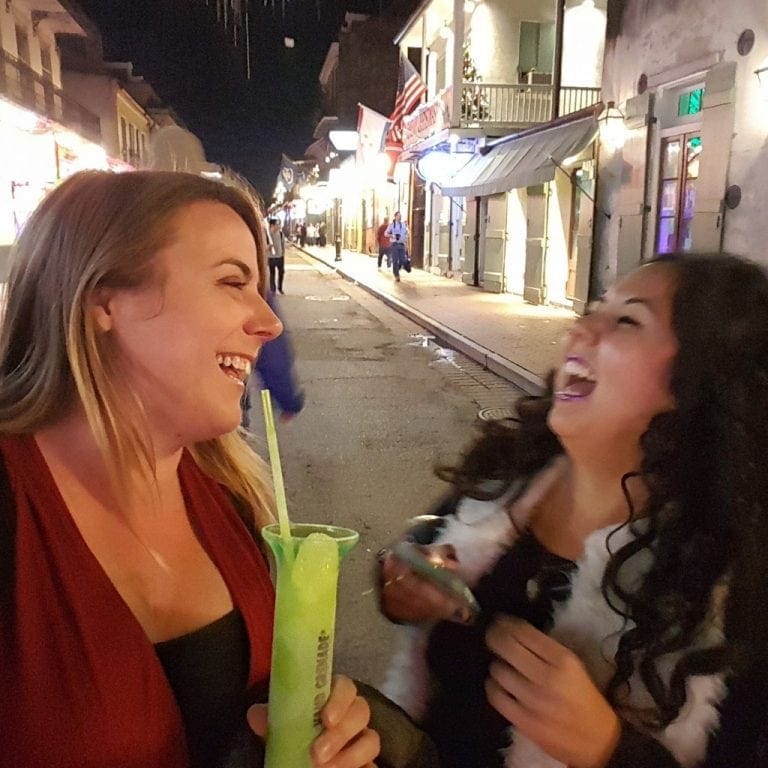 We spent a very short couple of days in New Orleans ticking off all the major experiences. By which I mean, eating everything from Po-boys to gumbo to beignets, then drinking way too many cocktails and racing from bar to bar to listen to live music. New Orleans is quite possibly my new favourite city in America – colourful, excessive, and totally unique. I loved it, and definitely want to go back soon!
Havana (na-na-na)
After a very short final weekend in Mexico, hanging out in Tulum with my blogger family, I flew to Havana – the very final stop on my Americas adventure. I have pretty mixed feelings about Havana. It's a place I've wanted to visit for ages, but I didn't love it as much as I thought I would.
Part of that was down to lack of research. I was lazy after months on the road and didn't bother to look into anything before I arrived. Which meant I got completely ripped off multiple times during my first 24 hours, until I got a bit more savvy. The city is really pretty in places, especially in the touristy historic centre, and I loved the colour, the art deco buildings, and the vintage cars. But I hated the smells, the dirty streets between the tourist areas, and the cat-calling which felt way more excessive (and aggressive) than anywhere else I've been in Latin America.
By the end of my first day I was ready to say that I hated Havana. But while I was sat in a park checking my map, I got chatting to a local lady named Lourdes and ended up spending about two hours with her. Not only did she explain the confusing dual currency to me (which is how I accidentally spent $30 on a $2 cab ride) but she took me to an exchange place and helped me swap some of my CUP for the local currency. She also bought me a juice and invited me for dinner at her house! Lourdes totally changed my perception and experience of Havana and I was really grateful to have met her.
And when Steph arrived on my last day we had a really fun few hours exploring the city. We even took a tour in an open-topped vintage car – which was the perfect way to see Havana!
The End!
I spent most of the last days of 2017 cocooned in blankets, eating chocolate, and complaining about how cold England is. And hanging out with my family! MASSIVE thank you to my dad for letting me stay in his house and eat his food. And for picking me up from the airport. And helping me move house twice this year… and basically for everything!
Oh – last big thing of the year. Just after Christmas, I got myself a brand new tattoo. It's the rebel symbol from Star Wars and I flipping love it!
And that's it! December was busy busy busy but I loved it. And I cannot wait to start the new year now and see what I get up to!
How was your Christmas and New Year? What did you get up to this month? Leave me a comment and let me know!