Some posts on this site contain affiliate links. If you book or buy something through these links, I earn a small commission (at no extra cost to you). Take a look at my privacy policy for more information.
For some reason, when people think of The Netherlands, they think of Amsterdam. But it's worth venturing out of the capital to see more of this excellent country. So, I've shared a few of my personal favourite places to visit in the Netherlands below.
The county is relatively small, and it's so well connected by public transport that exploring The Netherlands is a dream! Better still, you could bring your car by taking an overnight ferry to Rotterdam, then all these places will be within easy reach…
5 Places to Visit in the Netherlands
Rotterdam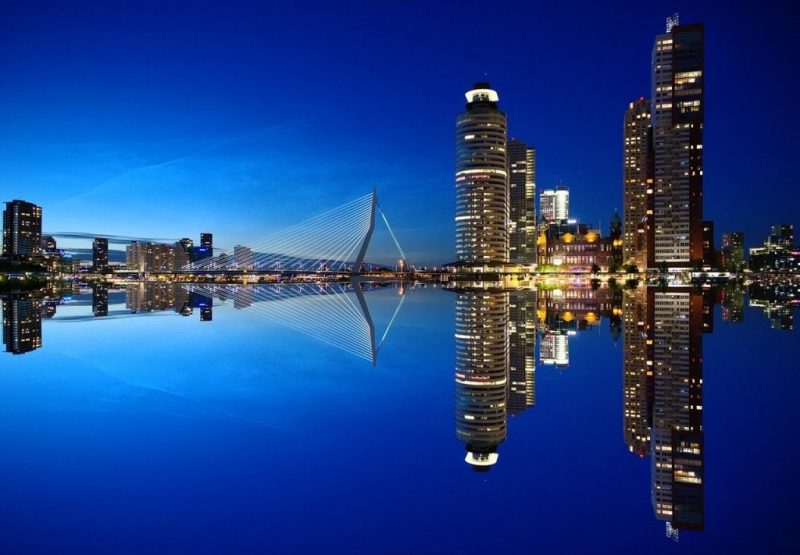 Famous for its huge port – the largest in Europe – Rotterdam is a cool, contemporary city with so much to do. With plenty of museums, tons of modern architecture like the quirky Cube Houses on Overblaak Street, and excellent shopping, there are loads of fun things to do in Rotterdam to keep you busy. I loved the Euromast for some incredible views of the city and beyond – although the wind in January was pretty fierce!
Utrecht, Central Netherlands
My personal favourite, Utrecht is a beautiful Dutch city with a rich history and stunning architecture. A university town, it's popular with students, attracting a pretty young crowd and a fairly artistic vibe.
Don't miss the Dom Tower, a 600-year-old Gothic cathedral tower that was cut off from the Domkerk by a devastating tornado in 1674. Views from the top of the tower are amazing. On a clear day, you can see as far as Amsterdam and Rotterdam.
RELATED POST: Exploring the "real" Netherlands in Utrecht
Kinderdijk Netherlands
From Rotterdam or Dordrecht, take a Waterbus ferry upriver to the Kinderdijk windmills for a lovely day out in the Dutch countryside. It's a collection of 19 windmills dating from around 1740. This is the largest concentration of old windmills in the Netherlands, and it's a fabulous place to explore.
It's also a beautifully green and pretty area, especially in summer. Offering a bit of tranquil relief from the busy centre of nearby Rotterdam, Kinderdijk is definitely one of the best places to visit in The Netherlands.
Haarlem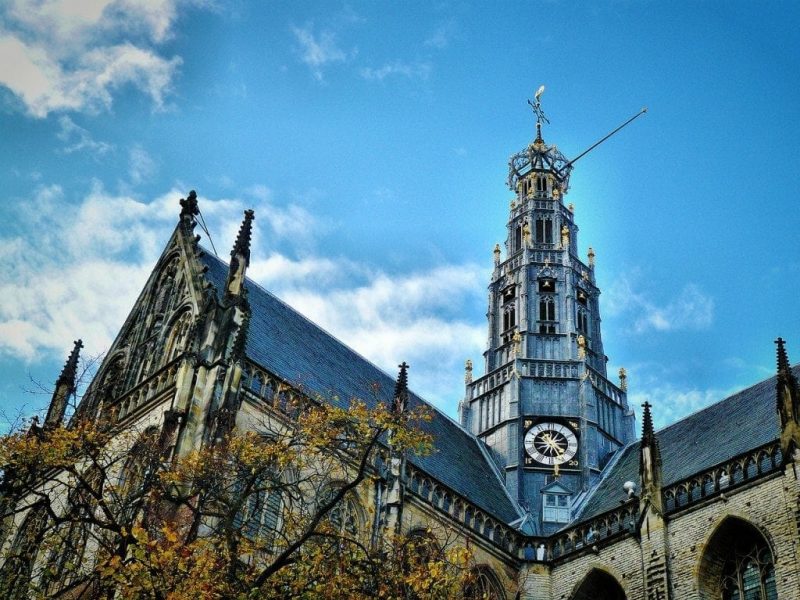 For a taste of ordinary Dutch life, head to Haarlem. Just a few minutes from Amsterdam by train, this pretty town has a canal lined with picturesque Dutch architecture, but it's much quieter than its popular neighbour and is a great place to unwind.
Like the rest of The Netherlands, it's a pretty quirky city; don't miss the chemist at number 3 Gierstraat, which dates from 1849 and is one of the oldest shops in Haarlem. I also loved the Jopenkerk Bar, a brewery and beer hall housed in a converted church – great for live music, good beer, and stunningly atmospheric.
Maastricht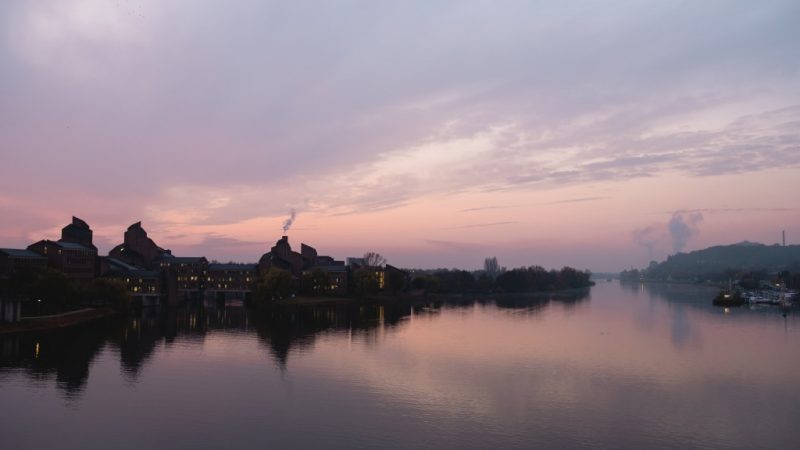 One city I've not yet had a chance to visit, but which comes very highly recommended, is Maastricht. Since it's quite far from Rotterdam I wasn't able to make it there during my last trip. A picturesque town situated on both banks of the Maas River, Maastricht is considered one of the most beautiful and romantic cities in The Netherlands.
If you have a great recommendation to add to this list – leave a comment! I'd love more suggestions.