Some posts on this site contain affiliate links. If you book or buy something through these links, I earn a small commission (at no extra cost to you). Take a look at my privacy policy for more information.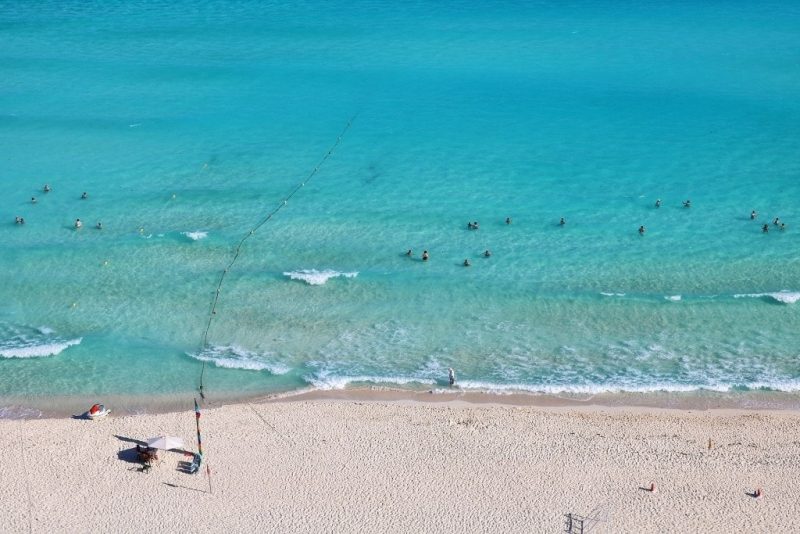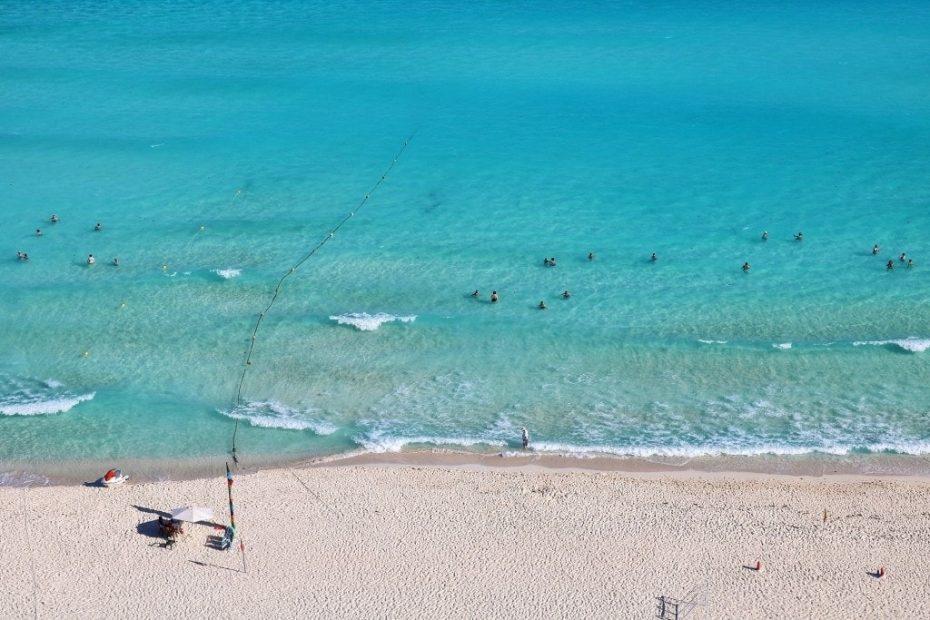 Wondering if there is Uber in Cancun, Mexico – and how it all works? There seem to be a lot of conflicting reports on the matter, so I thought I'd pop together a quick guide based on my own experiences – as well as research.
Here's everything you need to know about using the cab-hailing app in the Mexican party capital!
Update – All information in this post is correct to the best of my knowledge. I've fact-checked on local news websites, and spoken to local Uber drivers in Cancun. Check the comments at the end of this post for the latest info from recent travellers to Cancun.
READ MORE: 9 of the Best Day Trips from Cancun
Is There Uber in Cancun?
This question has a bit of a yes/no answer. There IS Uber in Cancun – and the rest of Mexico – and it's entirely possible to hail an Uber using the app. However, it's not always straightforward, as Uber drivers still face a lot of issues from the local taxi companies.
Uber first became available in Cancun in 2016, but halted operation in December 2017 following a year of problems from the local taxi unions. Officially, the company has been operational again since 6th June 2019, following a ruling from a federal judge.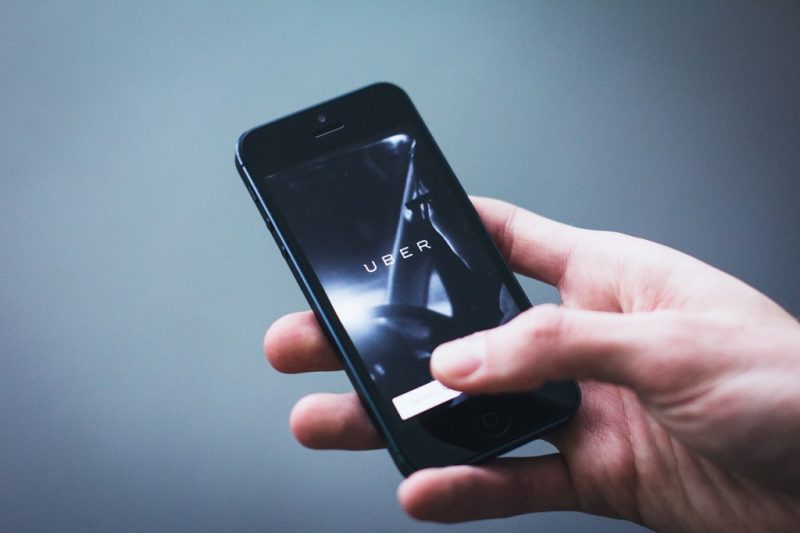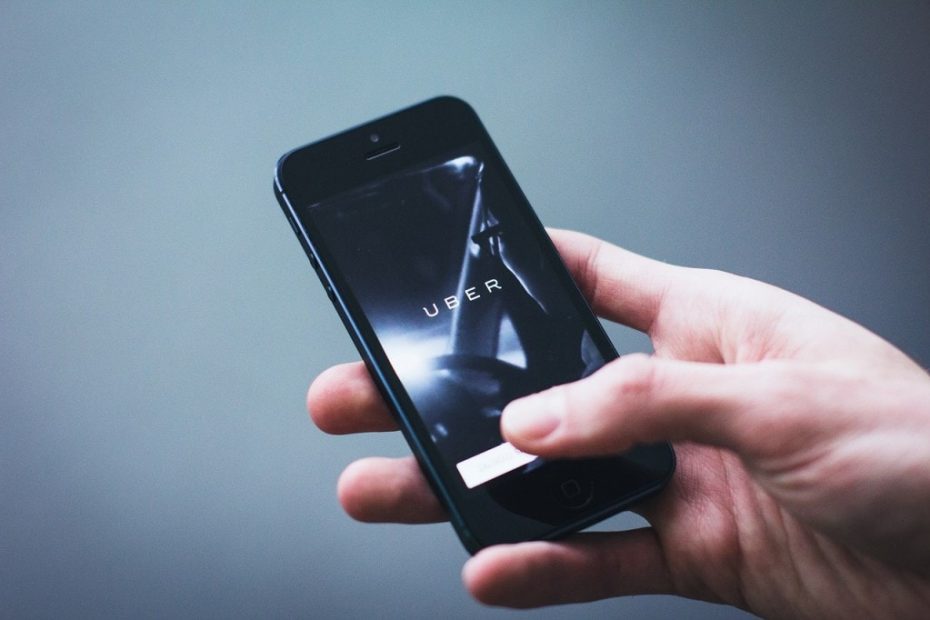 However, Uber drivers but still struggle against threats from the local taxi union, making it harder than normal to arrange an Uber in Cancun.
The issue is the local taxi unions, who act almost like a mafia. I've spoken to several Uber drivers in Cancun and the surrounding area. They told me that some taxi drivers are unhappy with the presence of Uber in their area, and they have made life incredibly difficult for the app's partner drivers.
Officially, the taxi unions state that they are unhappy because Uber drivers don't face the same licencing fees or regulations that they do. In my opinion, though, it has more to do with money. Taxi have gotten used to the easy money from inflating their prices for tourists – sometimes by almost 4x in my experience.
Taxi unions have formed a mafia-like presence, threatening Uber drivers with violence. Some drivers I spoke to told me of colleagues who'd had their car mirrors or windows smashed. Cancun's Uber drivers have had to take precautionary measures, and it's getting much harder for them to operate at all – which seems really unfair.
Why Take Uber Over a Taxi?
Put simply, taxis are more expensive. Most taxis in Cancun don't have a meter and will often offer an inflated price based on how much money you look like you have. The reason I like using uber when I travel is that the prices are intrinsically fairer. The app forces drivers to be honest.
To give an example of taxi inflation, I recently took a five-minute journey from the bus station to the ferry terminal in Cancun. The taxi cost me 150MXN, and they refused to let me even try to haggle the price. They knew I needed the cab so it was a "take it or leave it" deal. On my return trip, I used Uber, and the same journey in reverse cost me just 40MXN. So the price of Uber in Cancun is MUCH cheaper.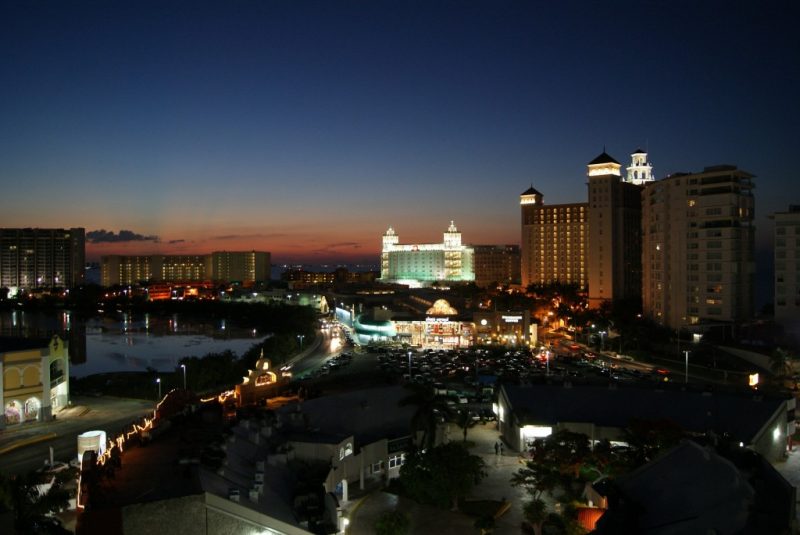 How to Take Uber in Cancun
First things first, you'll probably need a local SIM card so that you can get online without racking up an enormous phone bill. Alternatively, you use a travel eSIM.
Next, download the app if you haven't already. I'd recommend setting up your account before setting off for Mexico.
Uber in Cancun works the same as it does anywhere else. However, due to all the troubles with the taxi companies, many Uber drivers still try to operate a little "under the radar". This means you may struggle to get one to pick you up in places where lots of taxis commonly wait – such as the ADO bus station or the Puerto Juarez ferry terminal.
Wait until you're out of sight of taxis before ordering an Uber and it will be easier for everyone. If you can see a taxi rank area, walk away and out of sight before ordering your Uber. Just going around the block is usually enough.
Also – it might be better to sit in the front of the car rather than the back. This way, you look like you're getting a lift from a friend, rather than an Uber driver. If taxi drivers hassle me when I'm waiting for an Uber, I tell them "esperando por un amigo" (I'm waiting for a friend). You could also say that the driver worked for your hotel, if anyone was ever to ask. But I've never had a single problem!
Uber from Cancun Airport
On multiple visits to Cancun, I've tried to order an Uber in Cancun Airport and received the message "Uber is currently unavailable in your area". Having spoken to local friends, I'm told that Uber cars are not allowed to go to airports in Mexico, so chances are you won't be able to take one from the airport. You should be able to take one to the airport, though.
I've heard reports that some drivers will park in the carpark, and walk inside to meet you at the pickup point, before walking you back to their car and paying for parking. However, I was unable to even try to order a car when I was at the airport.
If you don't want to take a taxi from the airport in Cancun, you could pre-book a private transfer instead. You can give them your flight details so the driver will be ready and waiting for you when you land – making life MUCH easier! Click here to check the latest prices.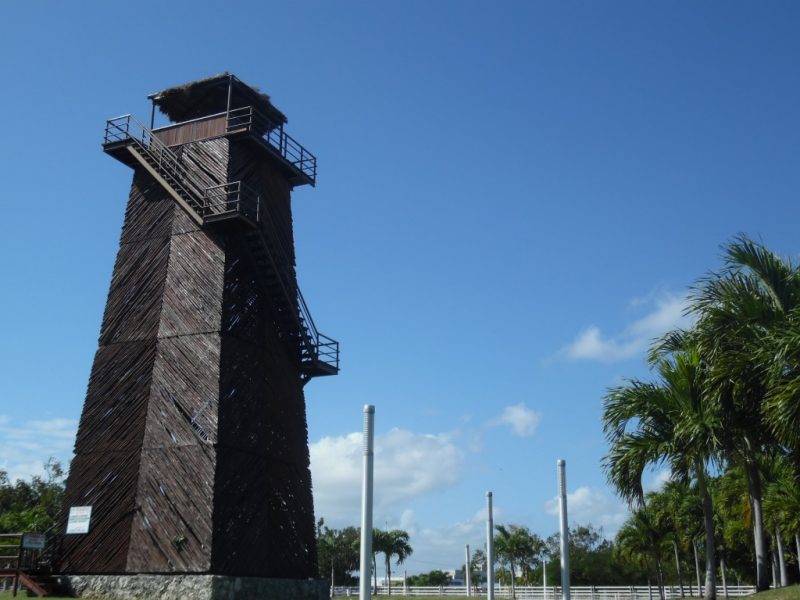 Is Uber Safe in Cancun?
The above mentions of violence may put you off using Uber. But, in my experience, it's always been safe to take Uber in Cancun. You should take some precautions, though. As mentioned above, it's best to order your Uber away from any taxi ranks.
On the flip-side, taxis may not be any safer than Uber cars. I've heard reports of unlicenced cabbies robbing tourists, and a few years ago 12 taxi drivers were arrested after being found with drugs and weapons. At least with Uber, the driver's name and licence plate are recorded and your location is being GPS tracked through your phone – so they have accountability.
The main advice I've picked up from local friends is to avoid any Uber car that has removed its licence plate. Seems this might be done by more crooked drivers. If there's no plate, cancel the Uber and walk a block before trying again.
Help Keep This Post Up to Date
Do you have any new information to share regarding the situation with Uber in Cancun? Scroll down to leave me a comment so I can keep this post as up to date as possible!
Read More
Beach Palace Cancun – Hotel Review