Some posts on this site contain affiliate links. If you book or buy something through these links, I earn a small commission (at no extra cost to you). Take a look at my privacy policy for more information.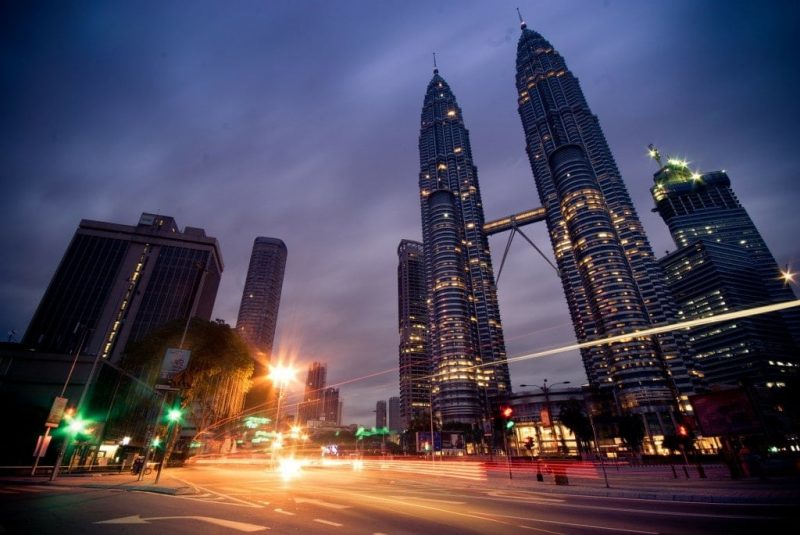 If you're looking for the best hostels in Kuala Lumpur, this is the guide for you!
I've rounded up genuine recommendations from real travellers to create this list of the very best budget accommodation in the city. Whatever your travel style, there's a hostel for you here!
To make it easier to find what you're looking for, I've divided this post into four sections to make life easier. See below for more details and to skip ahead if you need to. Whether you're looking for a dorm that feels more flashpacker than backpacker, or a great place to meet fellow travellers, these are the very best hostels in Kuala Lumpur.
Best Hostels in Kuala Lumpur
My four hostel categories explained:
Premium Hostels – chic, luxurious hostels for flashpackers.
Relaxed Social Hostels – chilled-out hostels for folks who want to make friends but still get a solid night's sleep.
Party Hostels – for wilder (and sometimes noisier) social vibes.
Budget Hostels – cheap and cheerful hostels for those on a budget.
Premium Hostels
Paper Plane Hostel
Recommended by: Alice, Teacake Travels – Check out her review of Paper Plane Hostel for more info.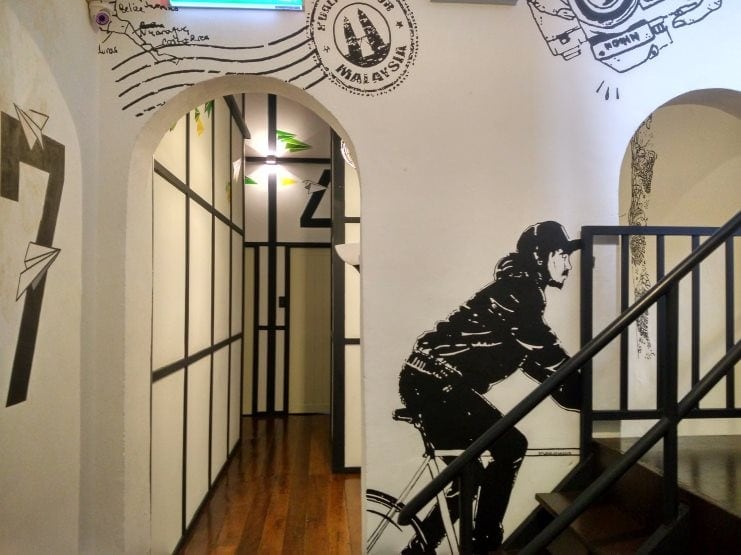 If you're looking for a characterful and hip place to stay in Kuala Lumpur, look no further than the Paper Plane Hostel. For me, what makes a hostel awesome is its inviting atmosphere This place oozes with quirky details, while still feeling cosy.
On arrival, one is greeted by a glasshouse lobby, rich with plants and natural light. Artwork covers the walls, inside and out. This hostel has a charming rooftop garden, a perfect place to relax and chat with other guests.
The friendly staff are super helpful too and a wealth of information on what to see and do in the city is on the tip of their tongue! The hostel is located in a quiet neighbourhood, away from the hustle and bustle of the more touristy areas, but it's still only a short distance away from getting to where you need to go! It's the perfect place to stay in Kuala Lumpur.
CHECK PRICES: Hostelworld | Booking.com
Back Home
Recommended by: Claire, Backpacking Bella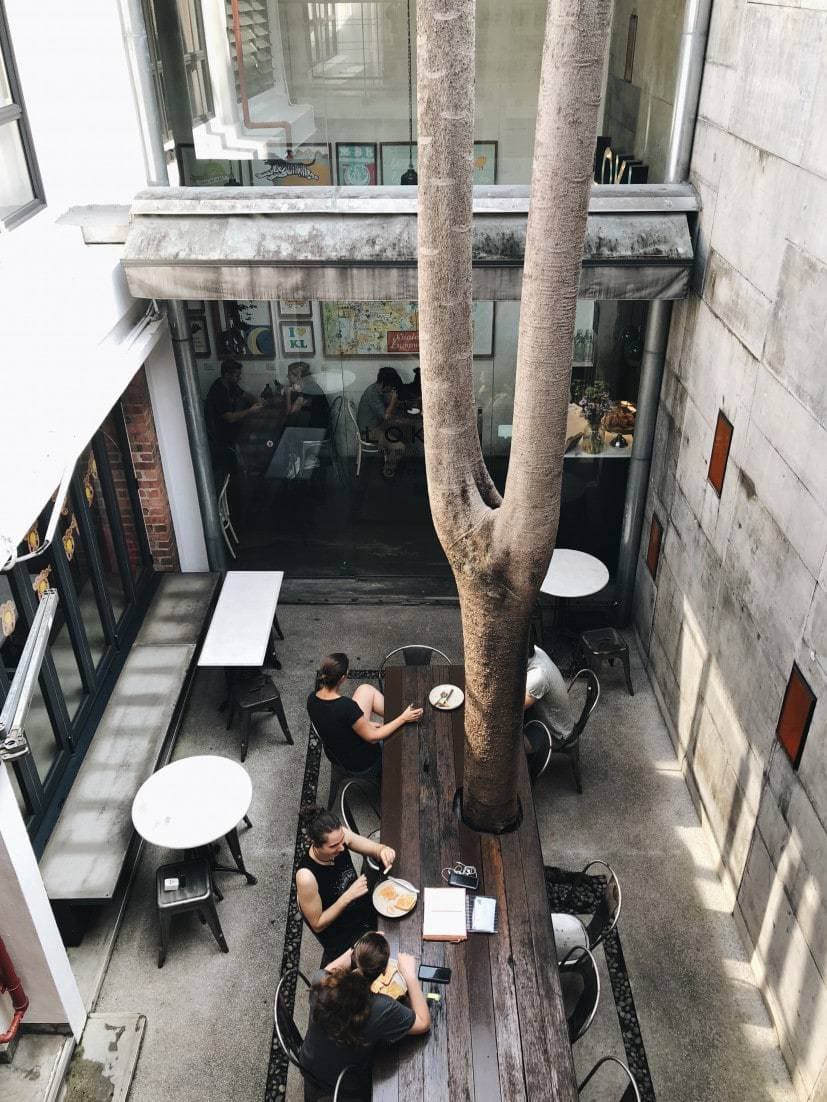 When I visited Malaysia, I used Kuala Lumpur as my base to take a number of trips. I returned to the boutique BackHome Hostel time and time again. Conveniently located within walking distance of Chinatown, the Central Market and many of the city's sights, BackHome is a cut above your usual backpacker hostel.
With a calm and quiet atmosphere, you will definitely catch up on rest here. Dorm beds are spacious, with personal bedside lamps, shelves and electrical sockets. The place has contemporary styling and is kept meticulously clean.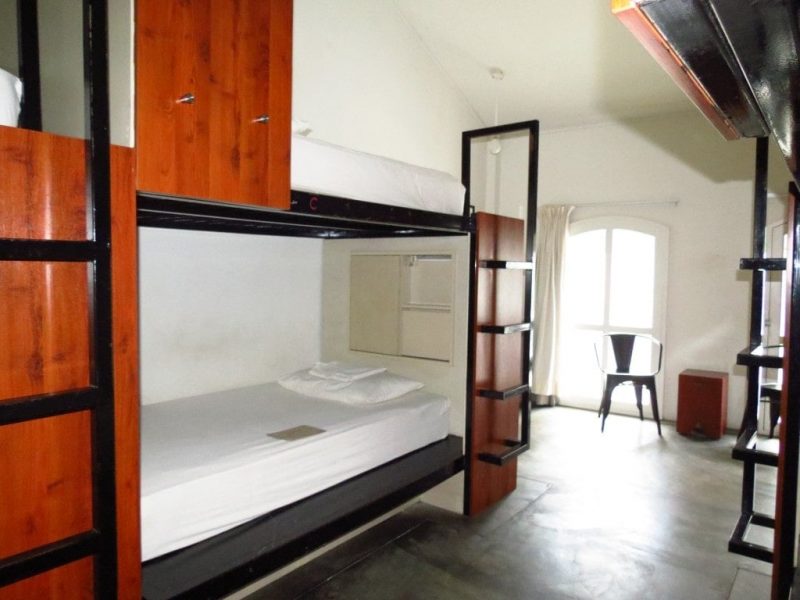 There's a cool courtyard area, where you can enjoy the free continental breakfast with your fellow travellers. The staff are friendly and ready to help with advice and local tips. A highlight for me was the showers – with real rainshower heads – just divine after a long day of travelling or sightseeing. Definitely a premium hostel experience.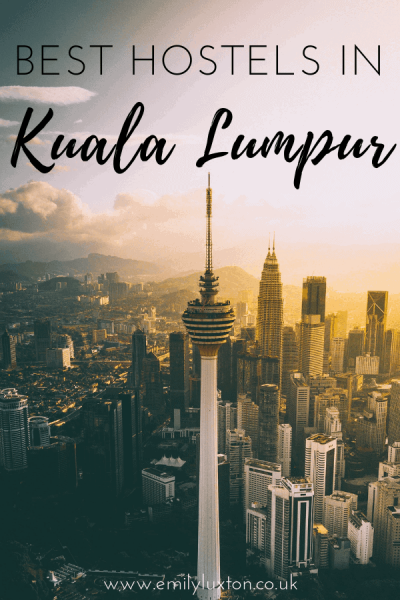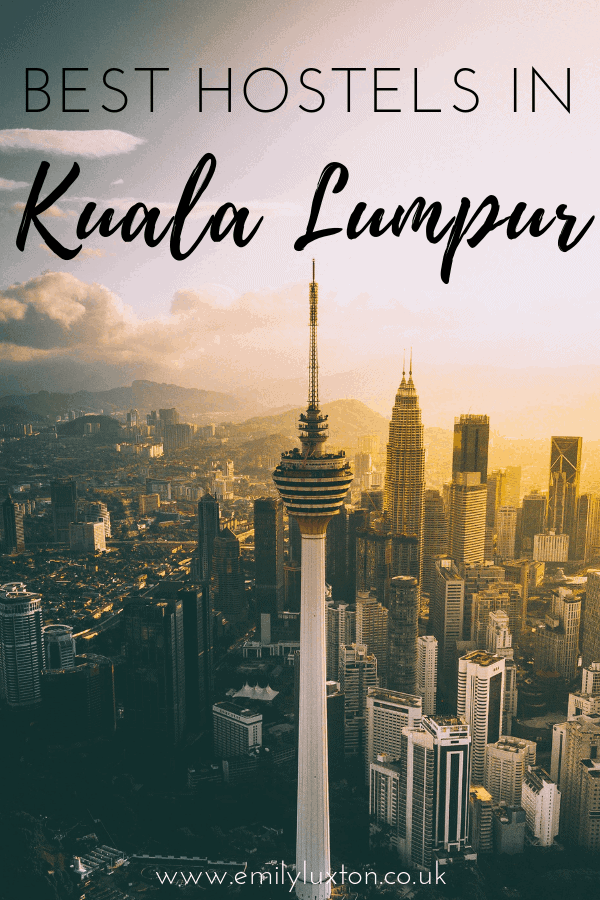 Social Hostels in Kuala Lumpur
Mingle
Recommended by: Lora Pope, Explore with Lora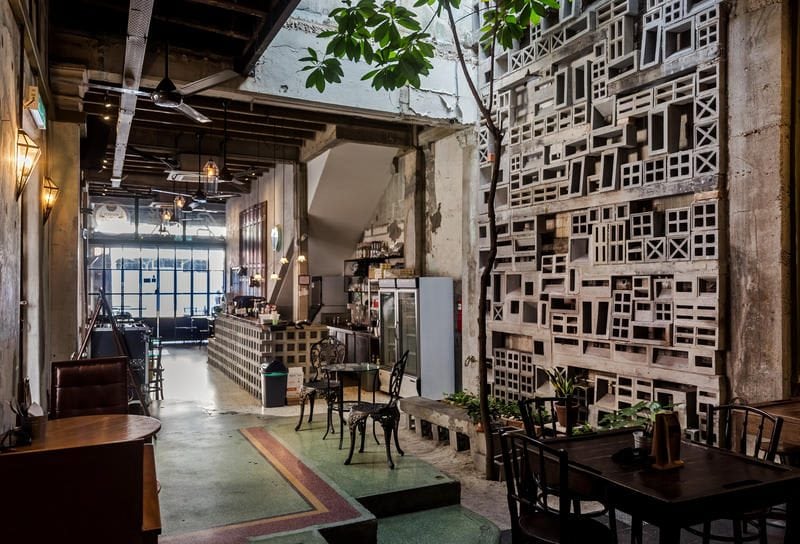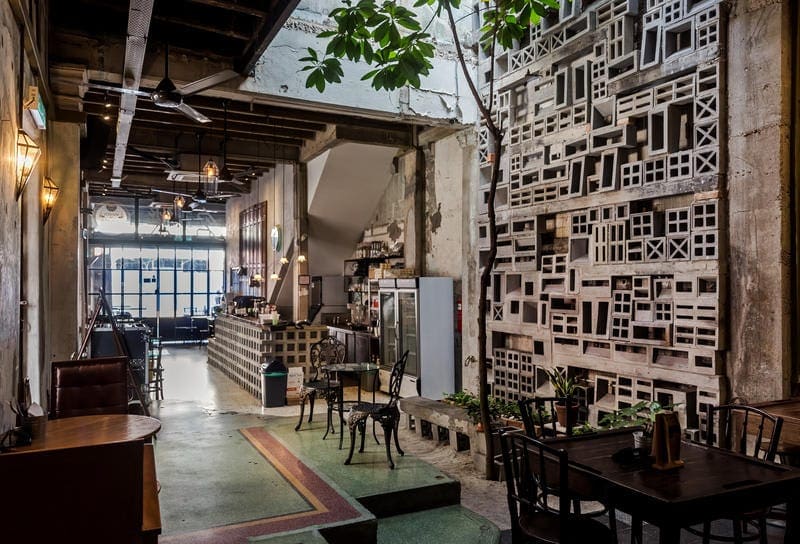 Mingle Hostel is a great, social hostel to stay in Kuala Lumpur. I love this hostel because true to its name, they make it very easy to meet other travelers. The hostel has no shortage of social places and activities to help guests mingle with each other, including daily tours, events, and activities exclusively for Mingle guests.
Located in a historical building from the 1920s, the shared space and décor of the hostel is beautiful. They offer both dorm and private rooms to fit the needs of any traveller. The location of the hostel is right in the heart of Chinatown so food and shopping options nearby are excellent. If you are looking for one of the best social hostels in Kuala Lumpur that's more then just a party hostel, look no further then Mingle Hostel.
CHECK PRICES: Hostelworld | Booking.com
Dorms KL 2
Recommended by: Roobens Fils, Been Around the Globe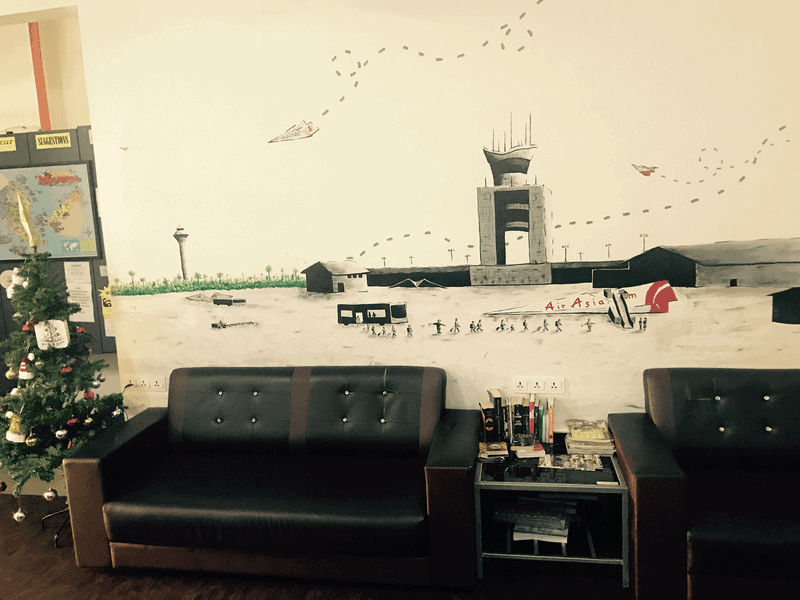 Three different people I met while travelling told me about Dorms KL 2 in Kuala Lumpur! So I decided to stay there, and truthfully speaking, I had a great time in this hostel! They have dorms but also private rooms if needed, the staff is friendly and welcoming, the Wi-Fi works pretty well, and they have lockers in each room!
The hostel is clean and well located, and it's cheap!!! Travelling solo and wanna meet new people? Go to Dorms KL 2, it's really a social hostel! They have a nice common area with comfortable couches, a big-screen TV, board games, a large balcony and a clean kitchen! Going to Kuala Lumpur? Don't miss Dorms KL 2!
UPDATE: According to Google, Dorms KL 2 is "temporarily closed". Here's hoping it opens again soon.
Grid 9
Recommended by: Alan Graves, More Passport Stamps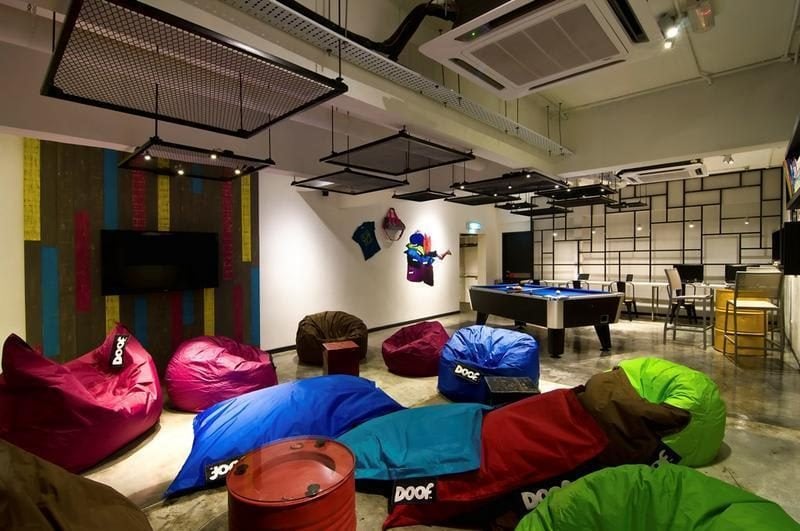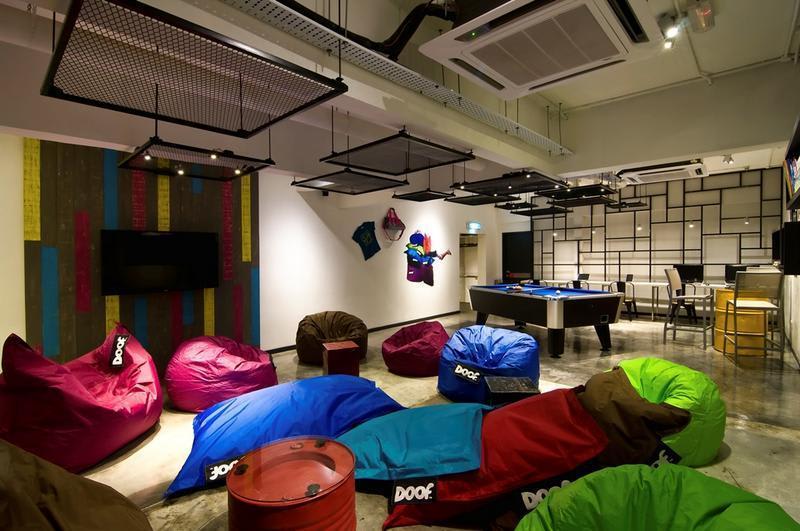 There are many hostels in Kuala Lumpur, but not many are just right for me. Situated close enough to the action so that you can walk where you need to and far enough away so that you can sleep soundly at night, Grid 9 is located perfectly.
The nearest monorail stop is a two-minute walk and it's only a three-minute walk to the infamous Chinatown. Once you're checked in you'll feel the chilled out vibe here, there's no pressure to socialize but the option is there. I have made some great friends here! Grid 9 ticks all the boxes and in my opinion is one of the best places to stay in Kuala Lumpur, so get it booked and enjoy!
CHECK PRICES: Hostelworld | Booking.com
Party Hostels
Reggae Mansion
Recommended by: Me!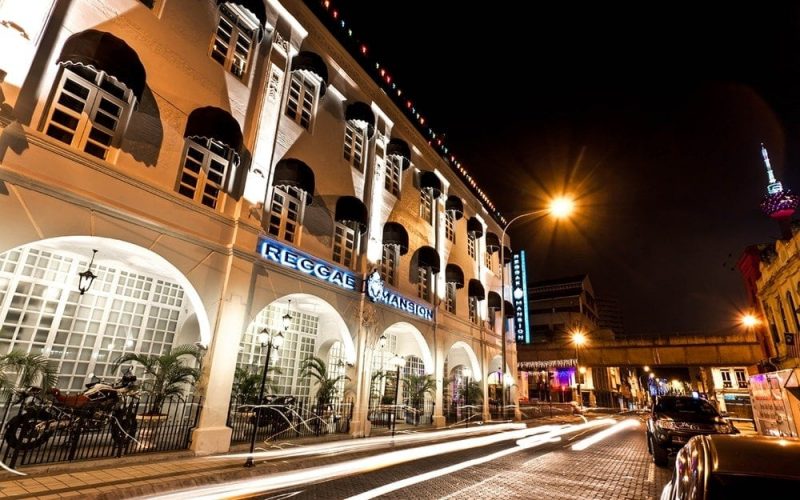 Not only is Reggae Mansion considered one of the best party hostels in Kuala Lumpur, but it's probably one of the best places to stay full stop. I stayed here myself a couple of years ago and had a great time. The hostel is housed inside a big converted mansion, with lovely high ceilings and a really cool nostalgic feel. There are also tons of great common areas, and the dorms have massive pod-style beds which are almost doubles. No claustrophobia here!
But the number one draw is the roof terrace, which has amazing city views – you can even see the Petronas Towers! Cheap booze and DJ's every night mean there's always a party, and it's an awesome environment to meet fellow travellers.
CHECK PRICES: Booking.com
Budget Hostels
Zen Hostel Explorer's Guesthouse
Recommended by: Rose, Where Rose Goes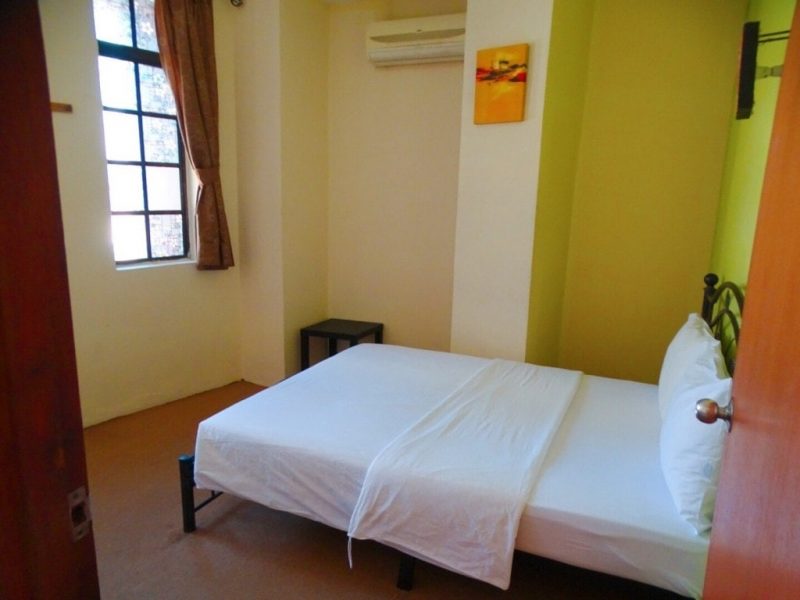 For a friendly and affordable base in Kuala Lumpur, you can't beat Explorer's Guesthouse. Those who like luxury might not find it ticks all the boxes… But if you're after security and a great location, it's undoubtedly a winner. From the door you can walk less than 20 paces for world-class street food, plus you're right beside Central Market, Petaling Street, Sri Mahamariamman Temple and Chinatown's bustling food courts.
The hostel itself has a spacious downstairs with a tv lounge area, computers, and tables suited for using a laptop or chatting with other guests. For your bargain room rate, a basic breakfast of toast and coffee is provided – all you need to begin a day in the city!
CHECK PRICES: Booking.com
Suzie's Hostel
Recommended by: Jorge Bastos, Travel Drafts
While traveling in Kuala Lumpur, in Malaysia, we stayed one week in Suzie's Guesthouse and Hostel and it was fantastic. Suzie's Guesthouse and Hostel is well located, very cheap, clean and with a good wifi connection… what else can you ask from a hostel?
The hostel is in walking distance to Pasar Seni Metro Station, only 100 mts, and 2 min from Kuala Lumpur Chinatown, it has a perfect location. Plus, it has a kitchen where you can prepare your meals, and best of all, in the morning they offer breakfast. The downside is that the bathrooms are shared and they only have 2, so depending on the hour of the day you may need to wait. But bear in mind it is a hostel and it's very cheap.
CHECK PRICES: Agoda
More in this Series
Do you have any recommendations for the best hostels in Kuala Lumpur? Share in the comments and if it fits the bill, I'll add it to the post!
Pin This Post!