Some posts on this site contain affiliate links. If you book or buy something through these links, I earn a small commission (at no extra cost to you). Take a look at my privacy policy for more information.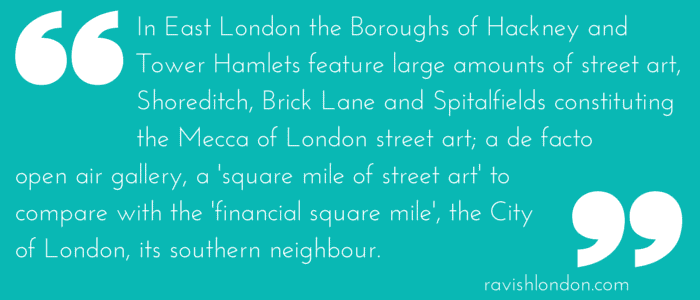 London has an incredible street art scene, with new pieces appearing daily all over the city, but there are certain hubs around the capital where the art is richer, more prolific, and far more accepted, and one of the best is East London. Around the neighbourhoods of Tower Hamlets and Hackney, particularly around the E1 postcode area, there's so much art and graffiti that it can be a challenge to spot a blank bit of wall – especially up and down Brick Lane, around Spitalfields, and Shoreditch.
Notable roads for street art spotting include Sclater Street, Fournier Street, Fashion Street and Hanbury Street around Brick Lane, while in Shoreditch there's Blackall Street, Old Street, Kingsland Road, Rivington Street, Charlotte Road, Shoreditch High Street, Curtain Road, Bateman's Row, New Inn Yard, Leonard Street and Great Eastern Street. Check out my walking route guides for some great suggestions on where to find the best street art. There's this East London Street Art focusing on Brick Lane and its surrounds, or my Slums and Street Art East London walking tour covering Shoreditch and Bethnal Green.
The area is always changing and evolving, it really is an incredible open-air gallery, and wherever you head you're sure to spot a famous piece. Here are eight of the biggest names to watch out for in East London…
Roa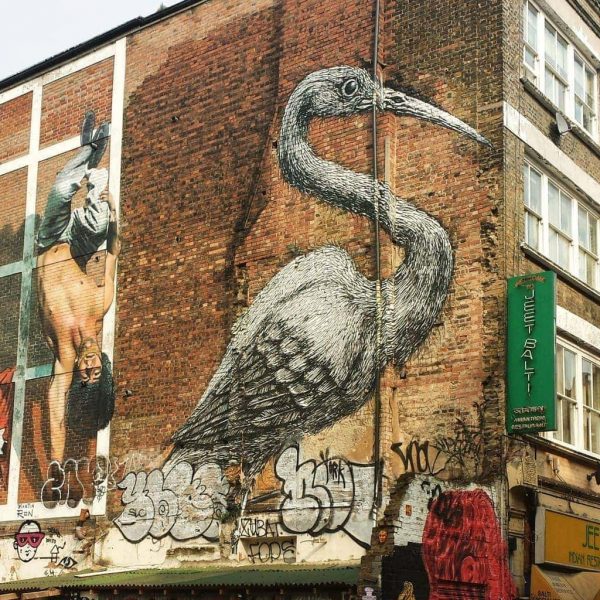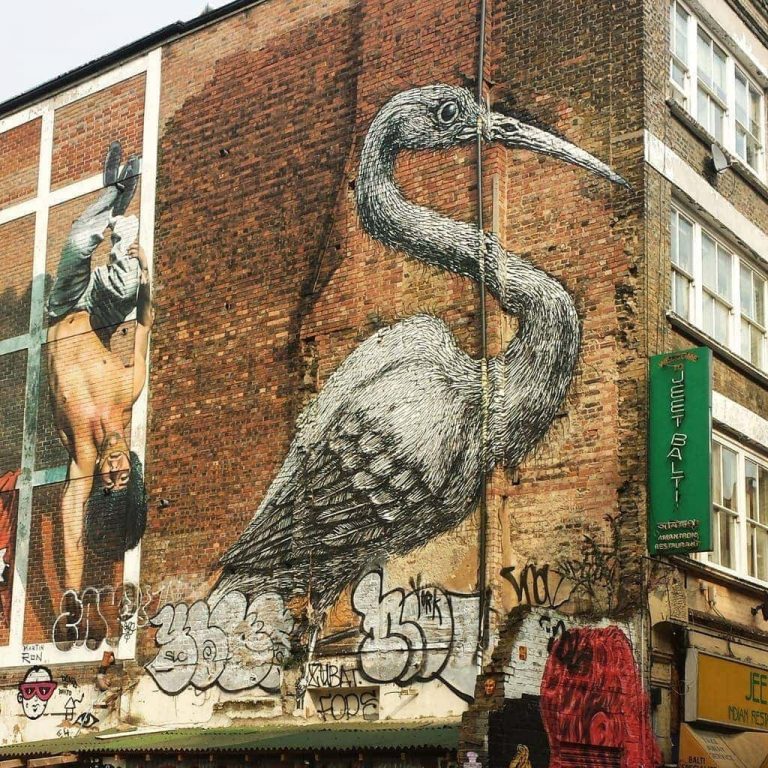 Belgian street artist ROA is the incredible talent behind the three-storey tall crane to be found on Hanbury Street, one of the most famous and iconic pieces in the area. One of those super-secretive muralists about whom basically nothing is known, ROA's sketch-like, black-and-white style and penchant for animals (especially rodents) is unmistakable – and his works pop up across East London.
Malarky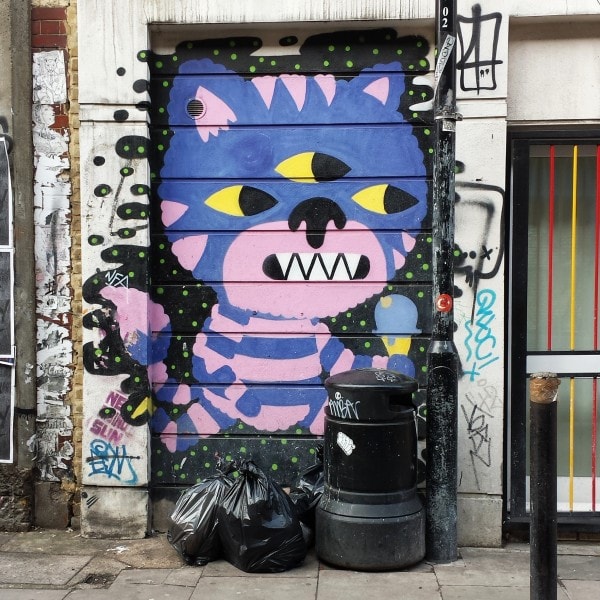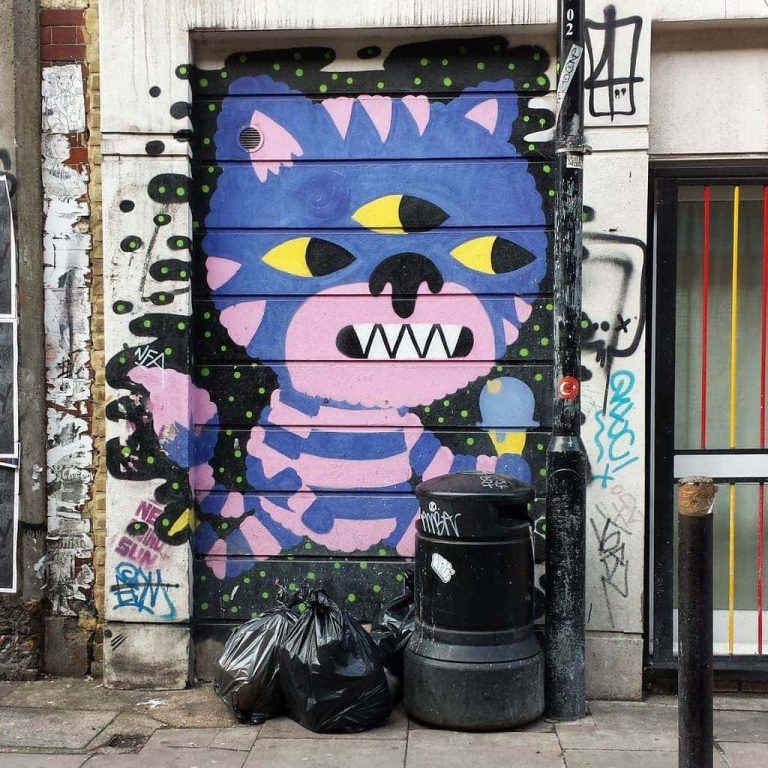 Malarky's signature style – cartoonish, bold and funky coloured murals which look like giant doodles – can be spotted all over E1, particularly on shutters and, on occasion, trucks. He might have grown up in South London and still prefer the street art scene around my old neck of the woods, Brixton, but Malarky is probably one of the biggest names in East London, with an absolute ton of murals all over the area.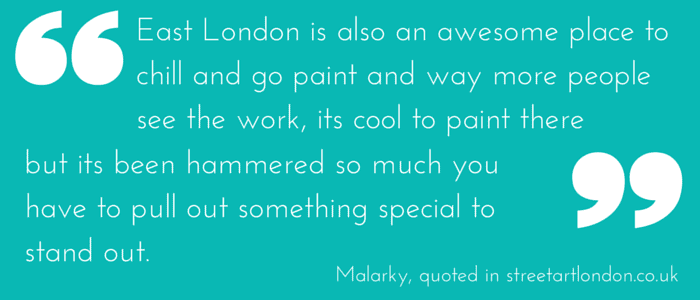 Stik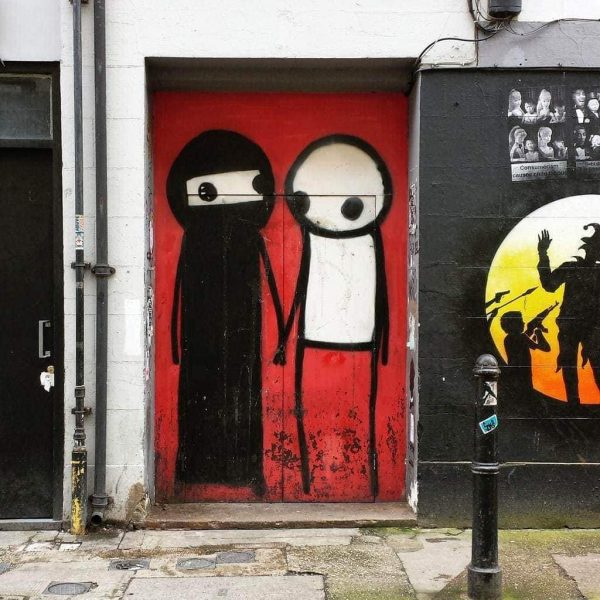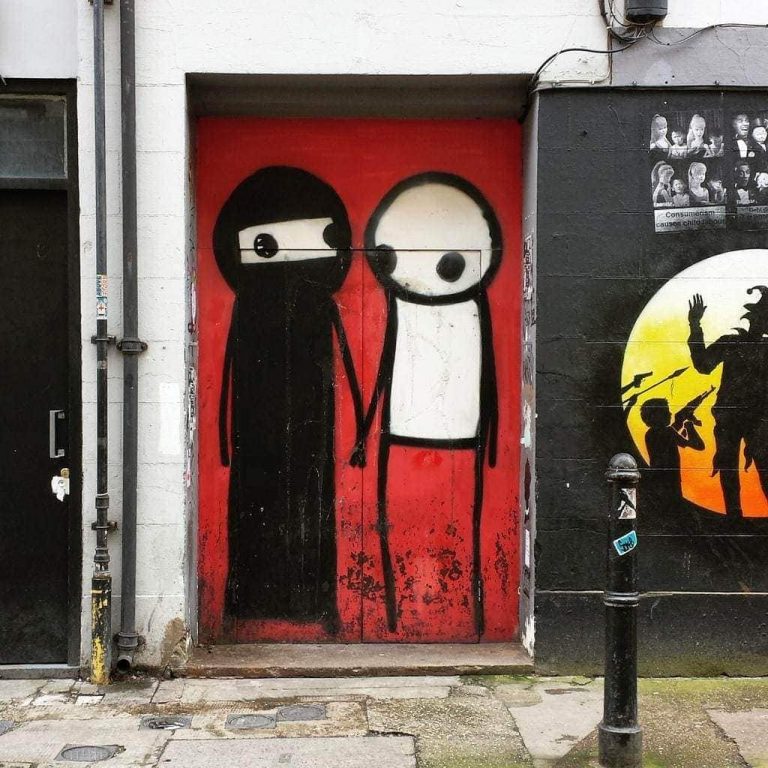 One of my personal favourites, Stik is another artist from London, creating – apparently exclusively – distinctive black and white 'stikmen' which can be spotted all over Shoreditch and Brick Lane. "My work has a broad appeal because it's very friendly" he says; a Stik stickman – usually made from just six lines and two dots – is simple, fun, and very cute. Who knew blank round faces with no mouths or noses could be so expressive?
Mr Cenz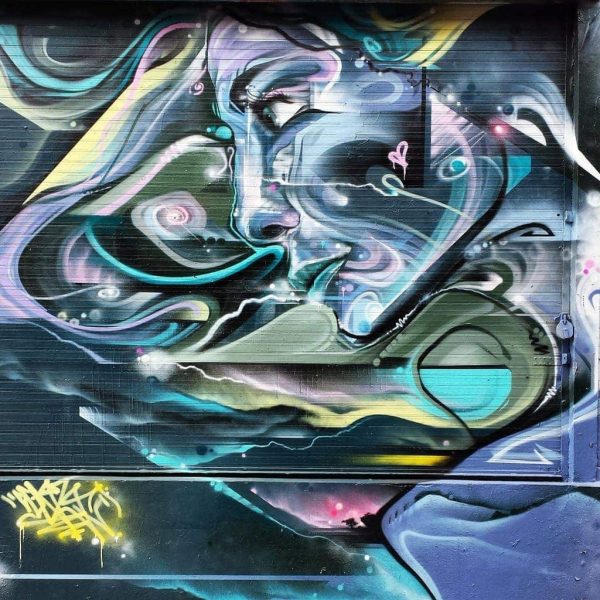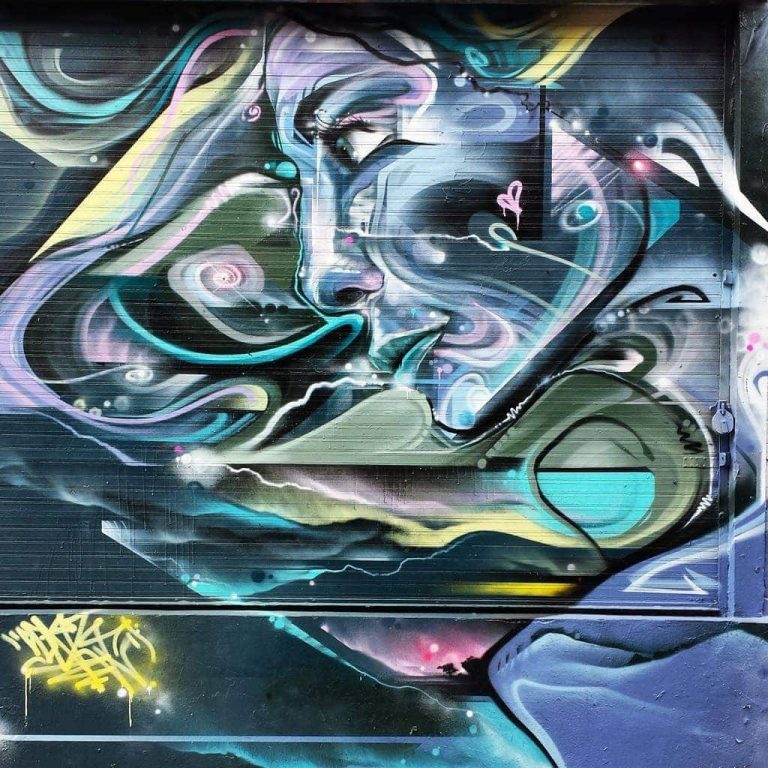 Mr Cenz has been active since the late eighties, but recently his incredible murals have begun to take over East London, with his super colourful, sci-fi-esque portraits of women springing up all around the area. His work is prolific, appearing in just about every neighbourhood with a strong street art scene in the city, and with such a distinctive signature style Mr Cenz is an easy – and awesome – spot. Don't miss him!
Jimmy C
The artist behind that incredible Usain Bolt portrait on Sclater Street – sadly no longer there – Australian born Jimmy C is another big name in E1 street art. Creating murals entirely from blobs of spray paint, Jimmy's dreamlike style borders on impressionism. Some of his more famous pieces may have been painted over recently, but you'll still find those distinctive, blobby paintings all over Shoreditch. Spot his latest commissioned piece at Joe's Kid on Fashion Street.
C215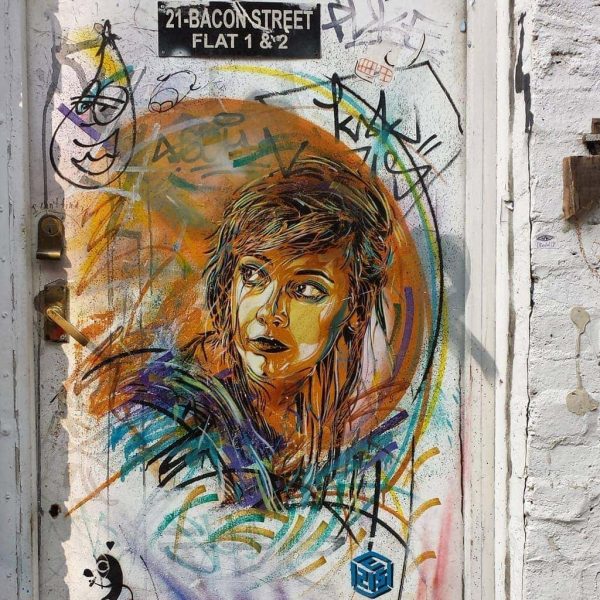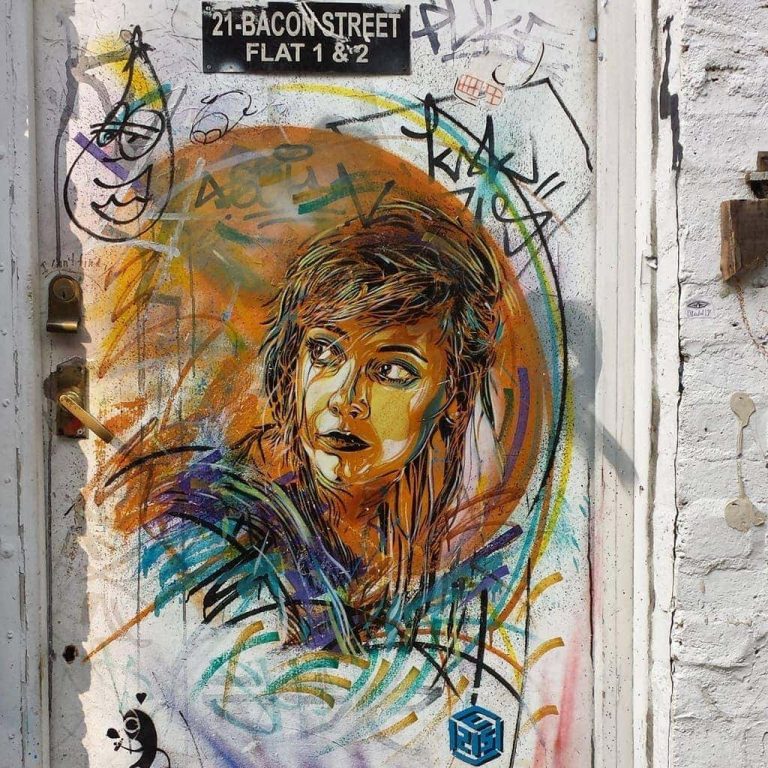 "French Banksy" C215 is a Parisian street artist who seems to consider East London his second home. Known for close-up portraits made using stencils, often of subjects like beggars, homeless people, refugees, street kids and the elderly, C215's pieces are small and often hard to spot. They're also well worth hunting out – you'll find one particularly lovely portrait tucked into a doorway on Hanbury Street, not far from ROA's crane.
Dscreet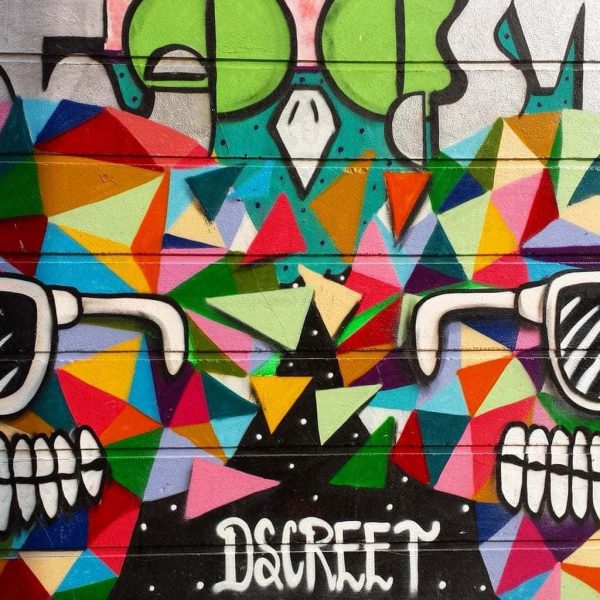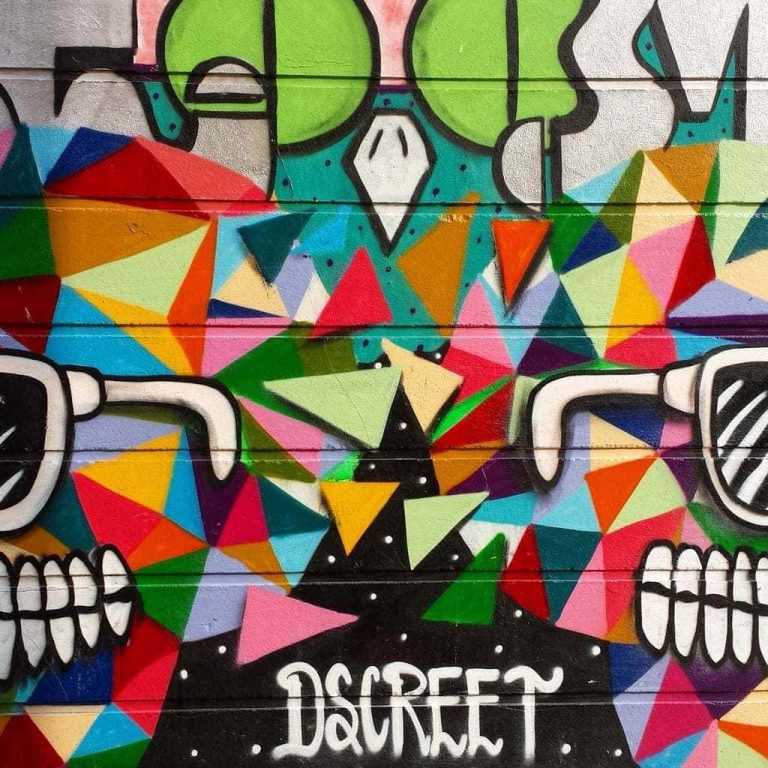 A cartoonish, retro style and some kind of obsession with owls, Dscreet's garish murals are unmistakable. Calling Ren and Stimpy one of his biggest influences, Dscreet uses a bubble-eyed cartoon owl in place of a tag, and this spiky haired and surprisingly cute little fella can be spotted all over East London. One easy spot is on Grimsby Street, just off Brick Lane, where you can spy out one of Dscreet's owl and skull murals.
Eine
Bright colours, blocky typography, and the occasional throwback to retro signage – it can only be Ben Eine, a London-based artist who focuses primarily on letters and words. Super simple, eye-catching, and often thought-provoking, Eine's massive words are some of the most iconic pieces in East London, including 'SCARY' under the bridge on Rivington Street and the recently updated 'PROTAGONISTS' and 'EXTORTIONISTS' (previously 'Anti' and 'Pro') walls on Ebor Street.
Have you checked out the street art in East London? What's your favourite piece? Comment here and let me know if anyone is missing from the list.