Some posts on this site contain affiliate links. If you book or buy something through these links, I earn a small commission (at no extra cost to you). Take a look at my privacy policy for more information.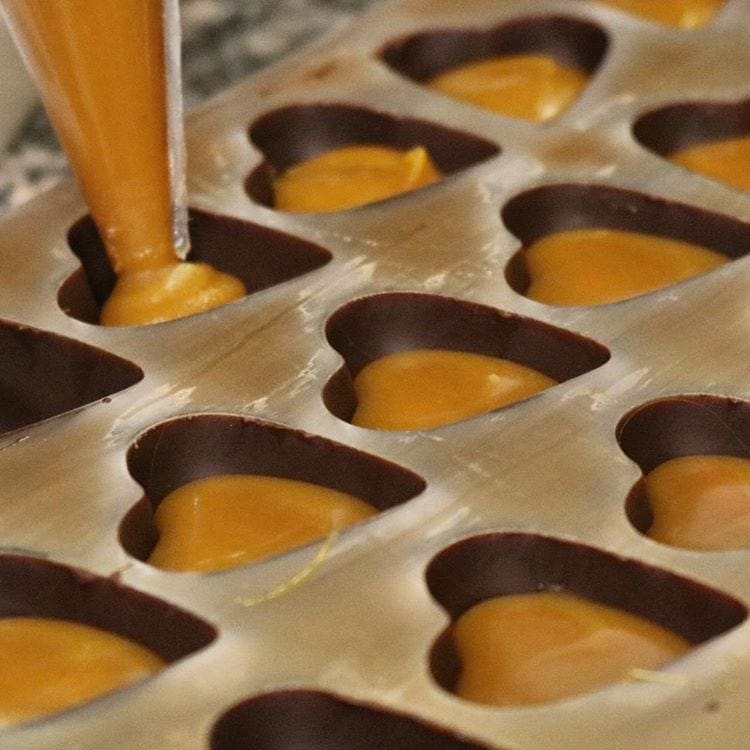 A round-up of the best restaurants in Lausanne – the best Swiss city for food lovers…
A few years ago, I headed to the small city of Lausanne in Switzerland for a fleeting – and freezing – winter break. I was there for the Christmas market, exploring Lausanne as a festive destination.
And it wouldn't be Christmas without some serious overeating! So, I also made sure to explore as much of the local food scene as I could, hunting out all the best restaurants in Lausanne.
With a growing interest in seasonal, local produce and a real passion for Swiss flavours, Lausanne is a foodie's paradise. So this city is a must for any Switzerland itinerary!
To find the best Lausanne food, I pestered locals for some recommendations, and ate my way around the city's nicest foodie hotspots. Here's my pick of the best! 
UPDATE: This post has been updated a couple of times with new info, as well as some new recommendations. I asked some trusted travel bloggers to share their favourite restaurants in Lausanne to helo keep this post fresh…
Map of Best Restaurants in Lausanne
12 of the Best Restaurants in Lausanne
Café de Grancy
A cosy and casual café in the Sous-Gare district, the Café de Grancy is a popular local haunt in Lausanne and something of an institution.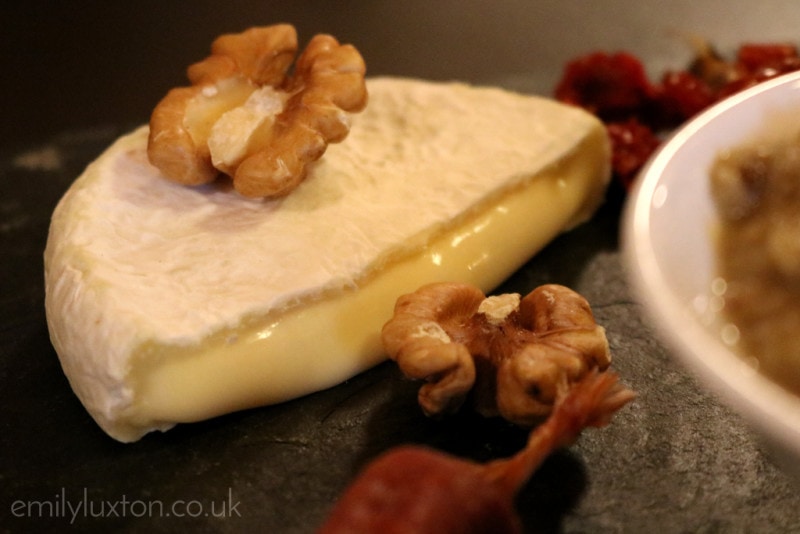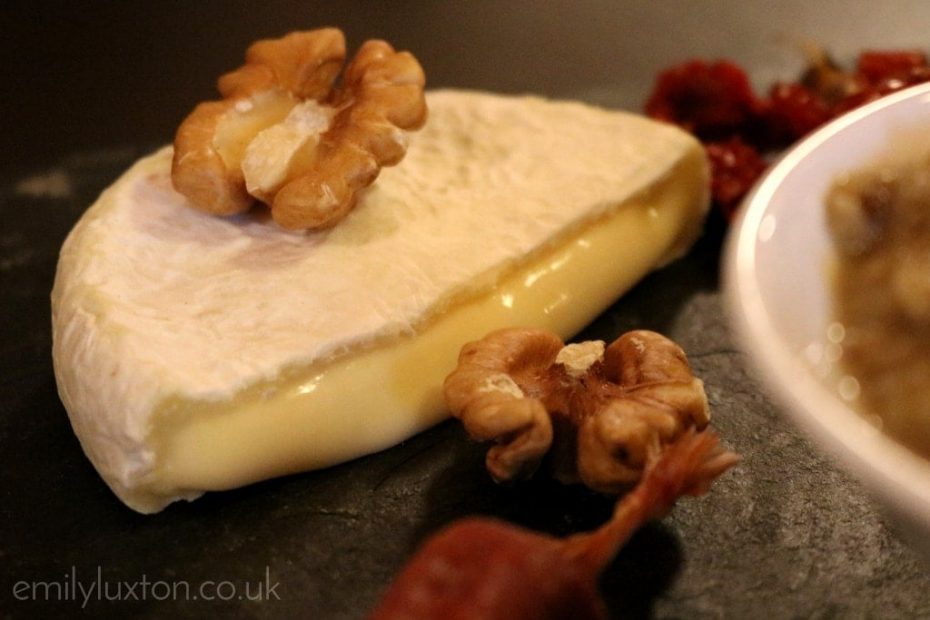 Always busy, with mismatched furniture and stacks of books and board games to keep you there all day, this is also a bit of a hipster hangout – but it's popular for very good reason. The food is yummy – especially the sharing platters – and the atmosphere is perfect for relaxed socialising.
Café de Grancy, Rond-Pont 1
Café du Grütlí (for Fondue Lausanne Style)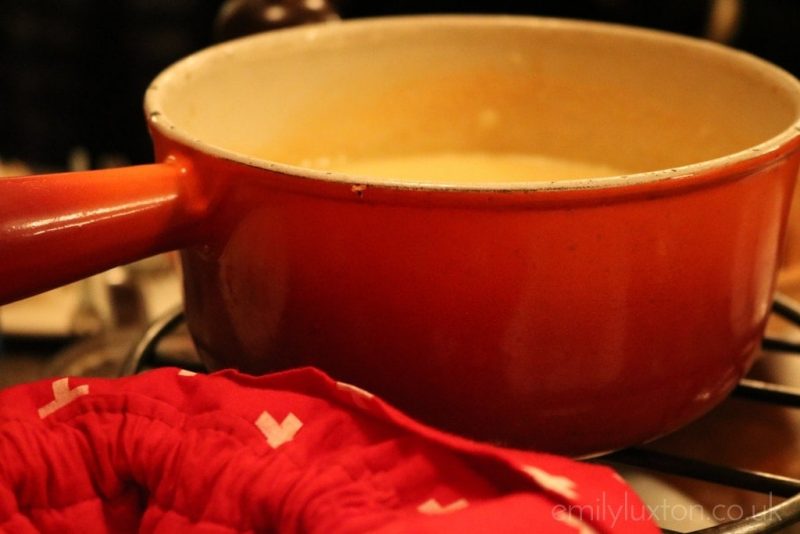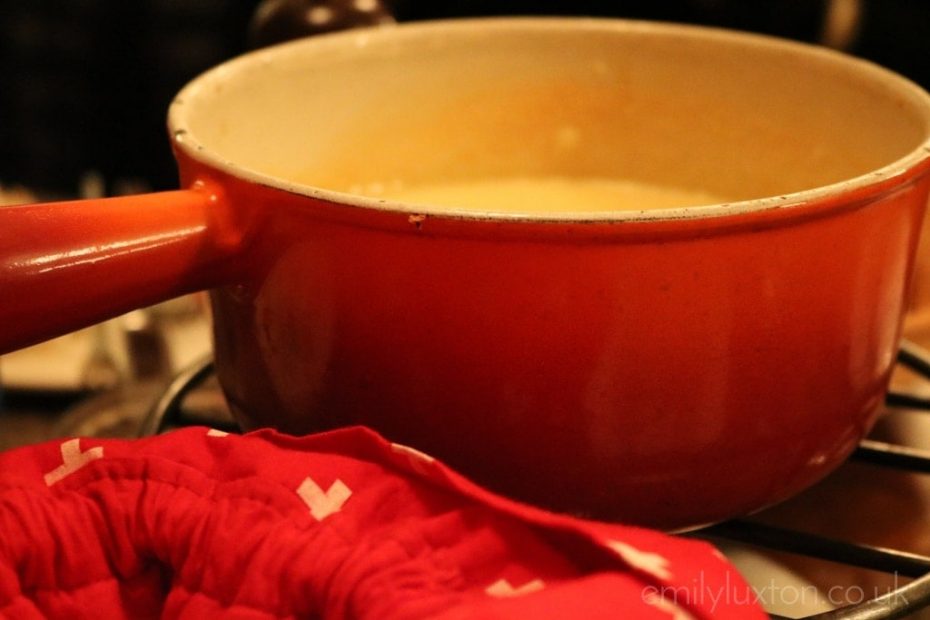 You can't visit Switzerland without trying cheese fondue, and locals consider the one at Café du Grütlí one of the best in town. This small, traditional restaurant – open since 1849 – was heaving with locals on the Friday night I visited.
The fondue was my first ever, so I can't compare it. But our local guide in Lausanne was from the area of Switzerland that invented the stuff, so if he approves then it must be good. Cheesy, rich, and utterly delicious – try it with potatoes (which come in a heated cloth bag) as well as bread to mix the dish up.
Café du Grütlí, Rue Mercerie 4
Brasserie de Montbenon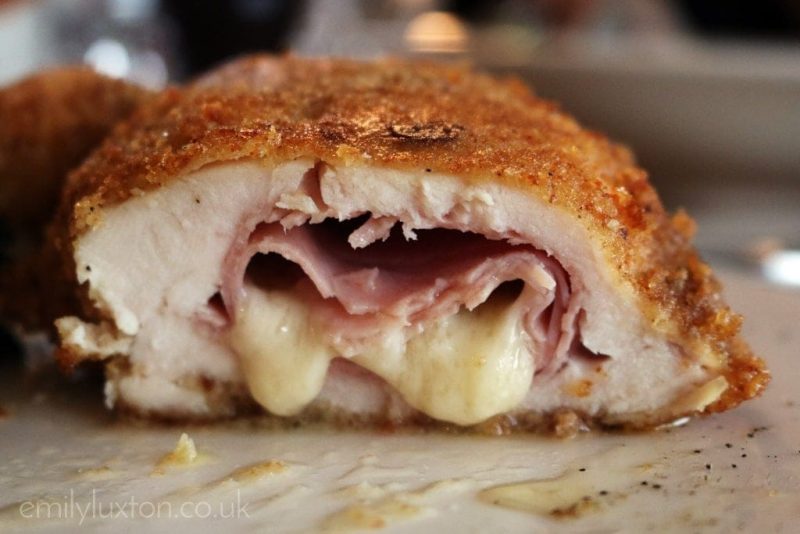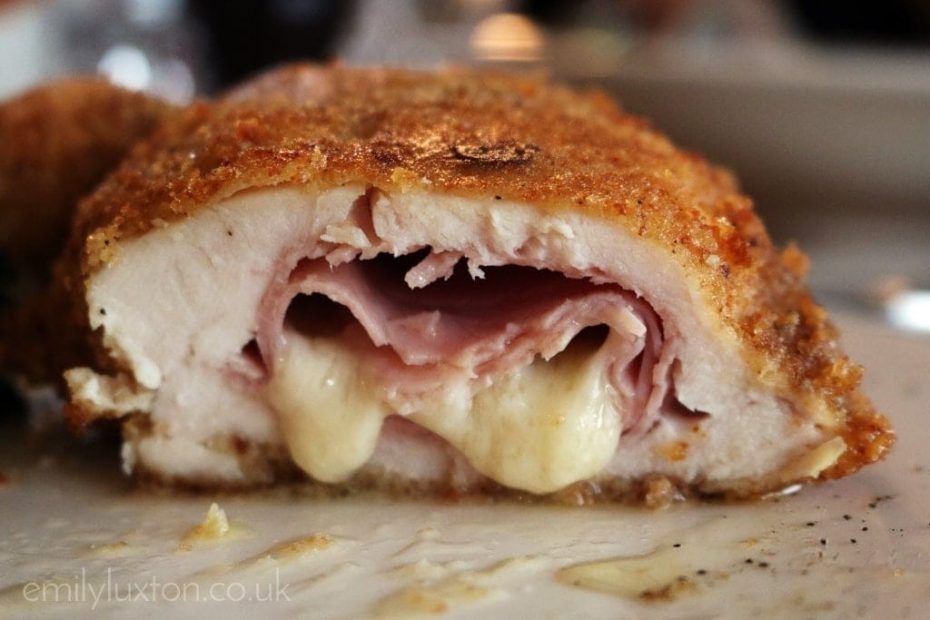 A former ballroom on the shores of Lake Geneva, the Brasserie de Montbenon was refurbished last year and is now seriously popular with locals. In summer, the terrace overlooking Lake Geneva (more commonly known locally as Lac Léman – see the comments section) and the distant mountains is heaving, while in winter the grand interior offers a spectacular shelter from the snow outside. This exquisite brasserie has a great seasonal menu offering plenty of local flavours – from fresh lake fish to oozingly cheesy Cordon Bleu.
Brasserie de Montbenon, Allée Ernest-Ansermet 3
Veganopolis Cafe
Recommended by: Wendy, The Nomadic Vegan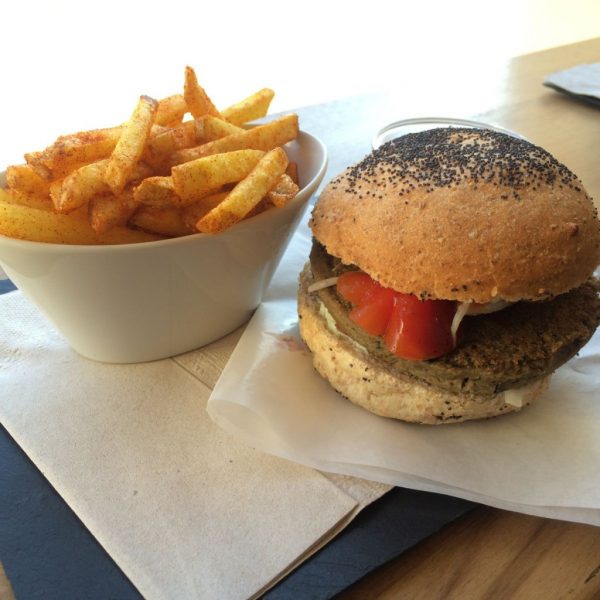 There are only about eight seats in this cosy vegan café, so it's best to get to Veganopolis early if you want to eat in. On the other hand, they do offer takeaway as well, and there's a large park nearby where you could enjoy your lunch if the weather is good.
Lausanne doesn't have as many vegan options as nearby Geneva, so Veganopolis is a great choice for vegan and vegetarian travellers, though the burgers here are loved by meat-eaters too.
There's a new daily special each day, along with smoothies, sandwiches, cookies and other desserts. You'll also find a store on-site selling vegan products, and even a small library of books on animal rights and other social justice issues.
Avenue des Bains 4C, 1007 Lausanne,
Update: It appears this cafe has now closed. I'll update further when I have more info.
Eat-Me
Trendy tapas restaurant Eat-Me serves up a journey around the world in a series of delicious small plates. You won't find much typical local Lausanne food here, but it's great if you fancy something a bit different. And it's a very popular spot with locals.
Rue Pépinet 3
TOM Cafe at the Olympic Museum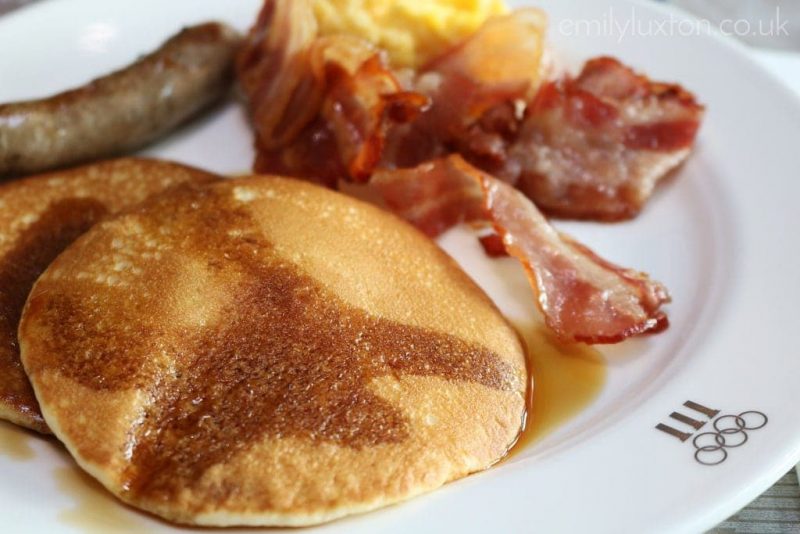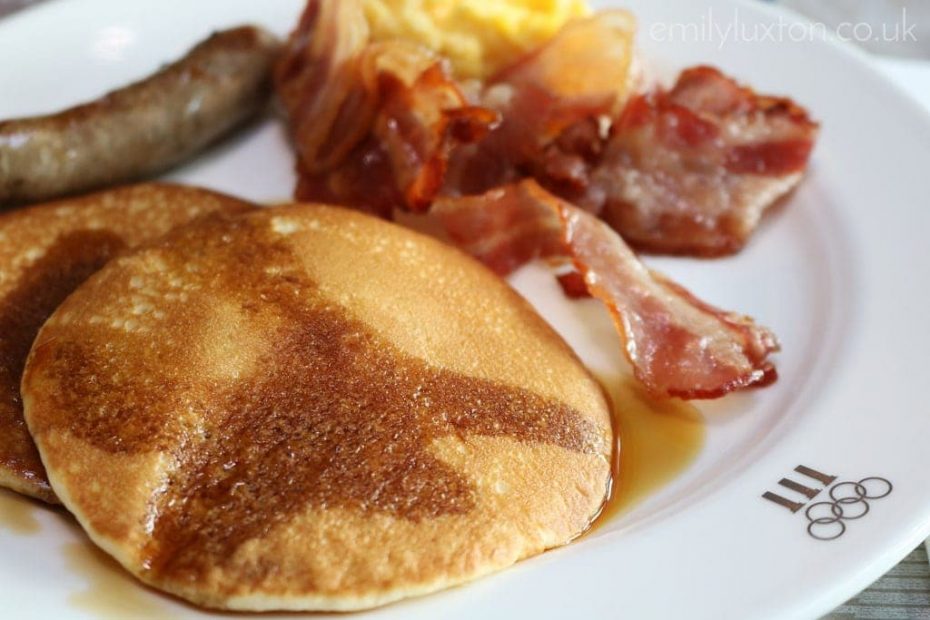 Don't miss the decadent brunch at the Olympic Museum's TOM Café overlooking Lake Geneva. Not only is the food fab, but the views of the lake from the cafe's huge windows are to die for.
Quai d'Ouchy 1
Le Charlot
Recommended By: Sarah, Borders & Bucket Lists
Nestled on a small side street just off Rue de Grand-Pont lies the cutest, most delicious sandwich shop in all of Lausanne: Le Charlot. Serving up freshly made hot and cold sandwiches, Le Charlot is a great place to stop for lunch or dinner, especially if you're on a budget.
With sixty types of sandwiches, it can be difficult to make a choice, but my personal favourites are the Venezia (with prosciutto, mozzarella, and tomatoes), the Chaud'rizo (with chorizo, gruyere, tomatoes, and spicy sauce), and L'insolite (with brie, figs, and balsamic vinegar). Which sandwich will you choose to try?
Cafe Beau-Rivage Brasserie
Recommended by: Paul, A Luxury Travel Blog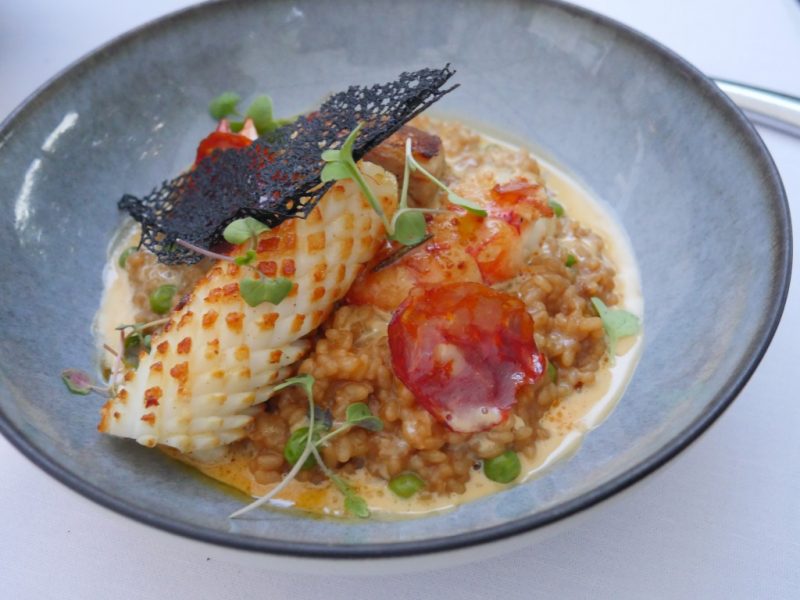 In Ouchy, you can dine al fresco with a view of Lake Geneva at the Cafe Beau-Rivage Brasserie at the stunning Beau-Rivage Palace hotel. Starters range from Nicoise-style gambas a la plancha with spring onions made a lovely salad to Asian-inspired Japanese Amberjack Tatiaki with yuzu and black sesame seeds and radish pickles.
For your main, I'd recommend either the open ravioli of Maine lobster with candied lemon and baby fennel with a bisque emulsion or the bomba rice (like paella) with pan-seared king prawns and calamari and chorizo mousse. If you have a sweet tooth, try the meringue with strawberry sorbet and gruyere double cream to round off a truly exceptional dining experience.
Brasserie du Royale at Hôtel Royal Savoy Lausanne
Recommended by: Jennifer, Sidewalk Safari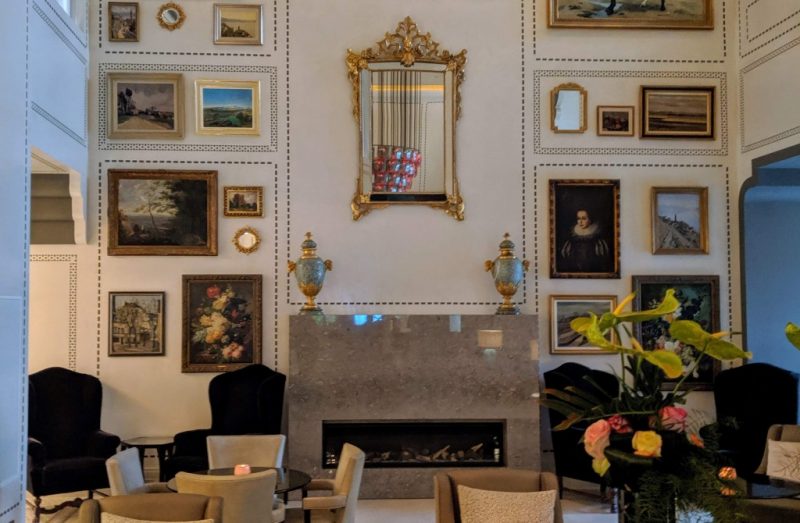 Looking for an upscale meal while spending a weekend in Lausanne? Treat yourself to dinner at Brasserie du Royale at Hôtel Royal Savoy Lausanne. Sit in the glassed-in terrace overlooking the garden. Wander outside before or after the meal to enjoy romantic views over Lausanne and Lac Léman.
Kick off the meal with a personal-sized baguette served warm in its own little paper bag. Start with beetroot with apple sorbet and green asparagus. Continue with bacon-wrapped monkfish served with wild garlic foam and chicken with gruyere gnocchi. Make sure to wash it all down with a bottle of Swiss wine. Brasserie du Royale has a lovely wine cellar with some stunning local reds from the nearby Vaud wine region. Dinner for two with a bottle of wine cost about 200 CHF.
Is there anywhere YOU'D add to this section? Drop a comment below and share more best restaurants in Lausanne!
Lausanne Food Markets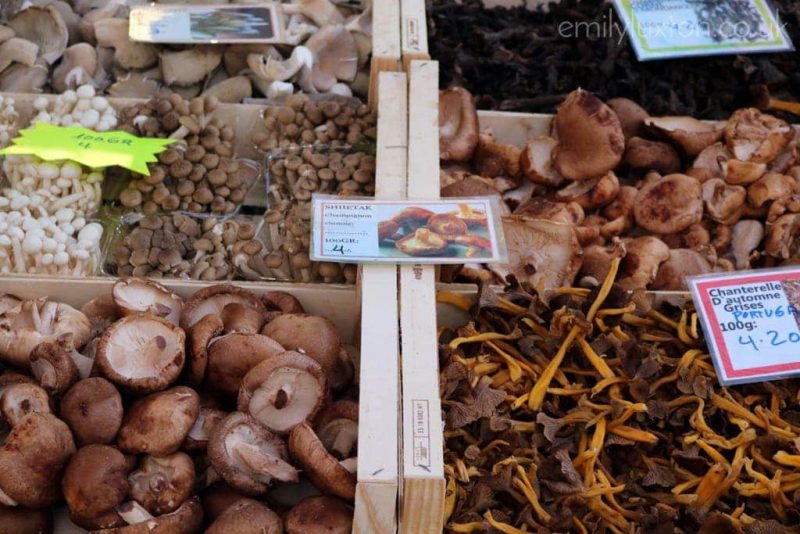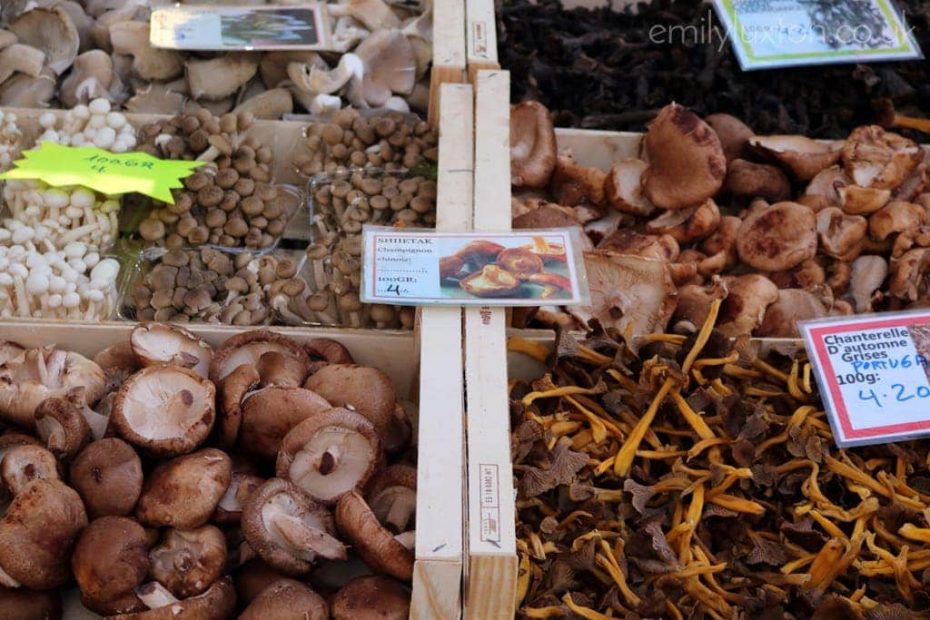 Lausanne City Market
Cooking for yourself in Lausanne? Make like the locals and head to the incredible city market, a sprawling affair which starts in the Place de la Riponne and spills out into the surrounding pedestrian streets in the town centre. This is the perfect way to eat like a local and discover the Lausanne food scene. From fresh local fare to more exotic offerings, every Wednesday and Saturday morning you'll find fruits, vegetables, cheese, meat and more at this traditional Swiss market – foodies should not miss it.
Globus
Those looking for something a little more upmarket should check out Globus on Rue du Pont. A Swiss luxury department store, Globus has a spectacular food section with tons of amazing produce. This is a great place to pick up food gifts in Lausanne, including Swiss cheese, chocolate, wine, and more.
Lausanne Hot Chocolate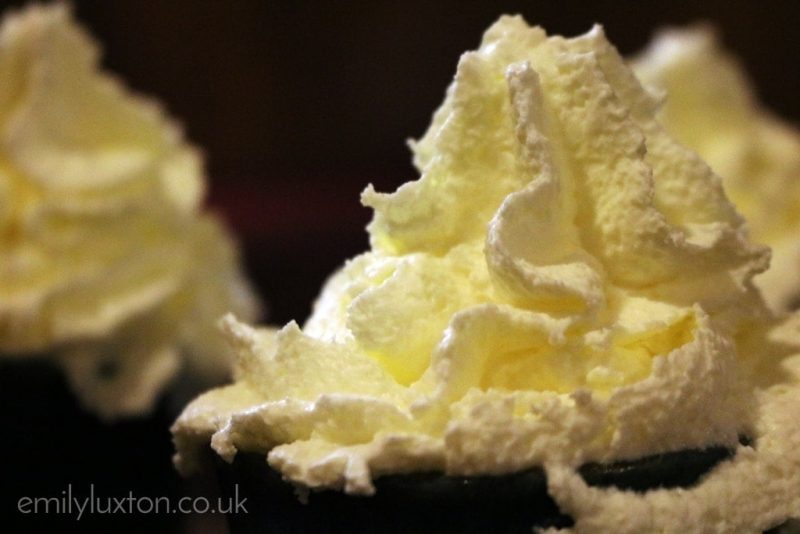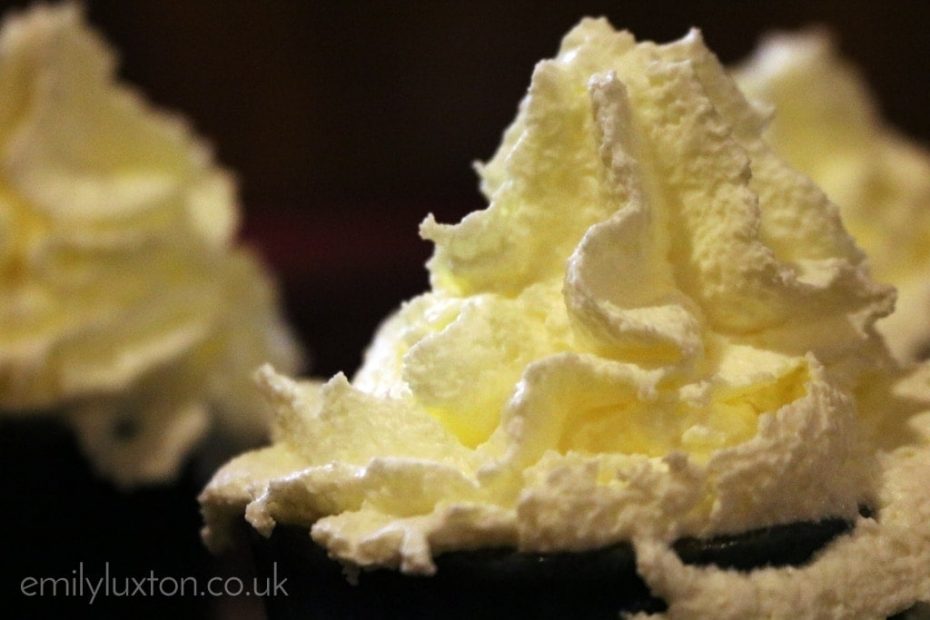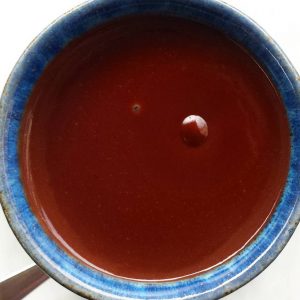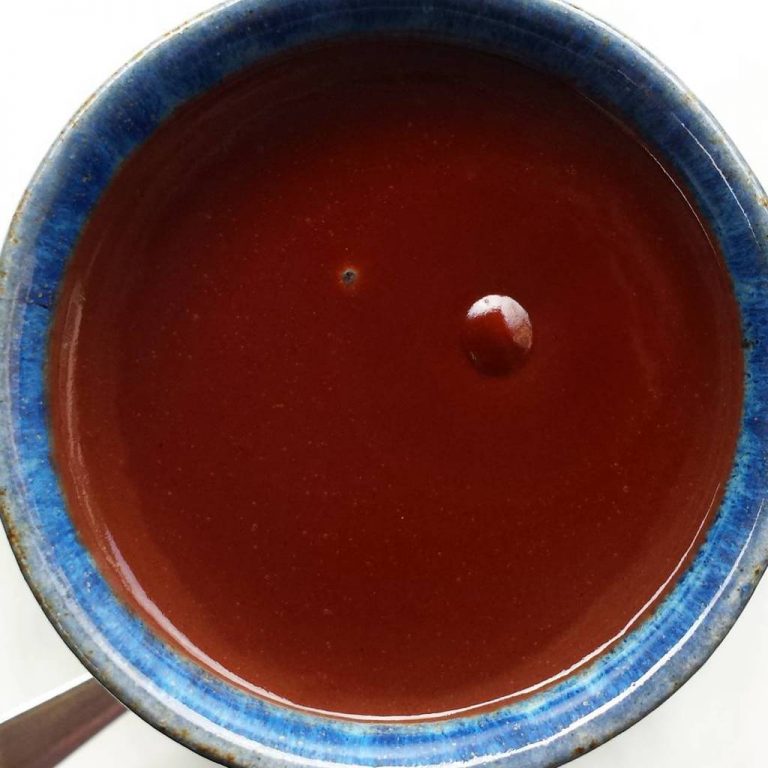 The thick, gooey cups of chocolatey goodness served up at Le Barbare have come from chocoholic heaven! A teeny weeny bar at the top of Lausanne's wooden Market Stairs, Le Barbare is a gorgeous place to shelter from the winter weather. Plus, the small terrace outside offers some lovely views of the city's rooftops. And the hot chocolate? It's closer to a dessert than a drink; rich, warm, and so thick your spoon will float on top of it. Incroyable!
Le Barbare, Escaliers du Marché 27
UPDATE: Le Barbare was closed in 2016, but a successful crowdfunding campaign was completed a few years later and it is due to reopen under new management. Check the web for the latest info!
Read More
Review of Swiss Luxury Apartments in Geneva
During this trip I was hosted by the Lausanne tourism board and the beautiful Hôtel de la Paix. All words and opinions are my own.
Have you visited Lausanne? Share your top Lausanne food tips in the comments. I'd love to hear more suggestions for the best restaurants in Lausanne!
Pin This Post