Some posts on this site contain affiliate links. If you book or buy something through these links, I earn a small commission (at no extra cost to you). Take a look at my privacy policy for more information.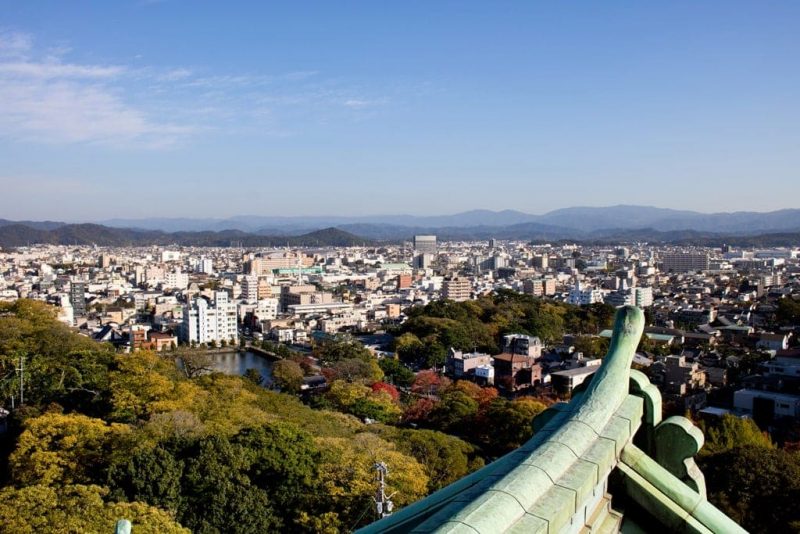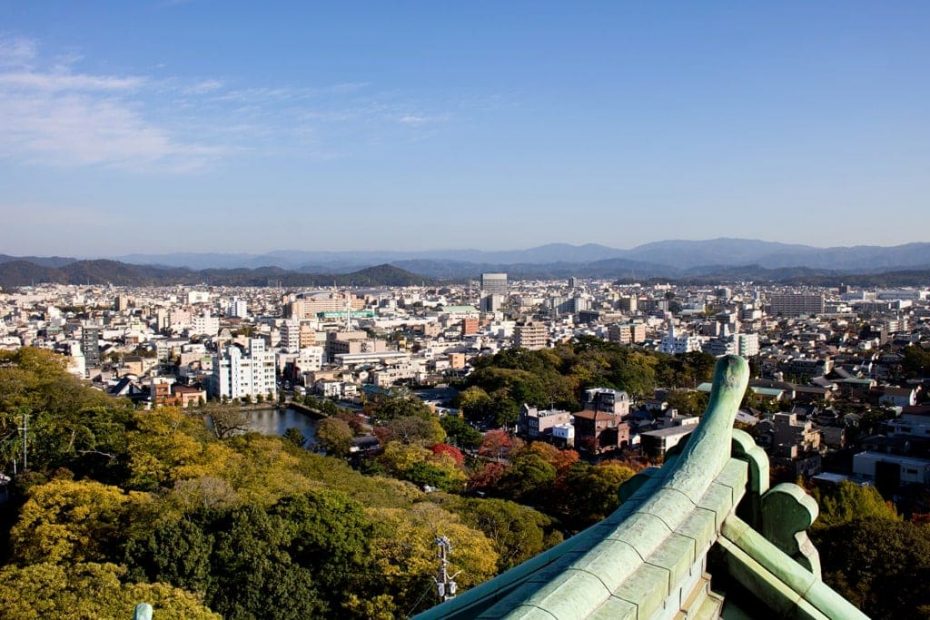 In November, I discovered a pretty, peaceful, and relatively unknown city on my travels in Japan. Wakayama City, the coastal capital of the prefecture of the same name, doesn't get a whole lot of Western tourists right now, because most people tend to flock to the better known city's like Kyoto and Tokyo. But this is a beautiful little city with a distinctive cuisine, a great culture, and oodles of personality. Here are seven great reasons to add a trip to Wakayama to your Japan itinerary…
Read More: If you want to find out more, or you're planning a trip, then check out my in-depth Wakayama City guide for lots more information. You might also find this guide to manners in Japan handy, since it's always nice to respect local etiquette and customs.
It's Off the Beaten Path
Unless you found this post after googling "Wakayama City", chances are you've never heard of the place before now. I certainly hadn't – until I went there. That's because its simply not that well known to Western tourists. Things are starting to change, but for now Wakayama City is very much off the beaten path. Perfect if you want to discover an off the beaten path slice of Japan that no one else back home has heard of.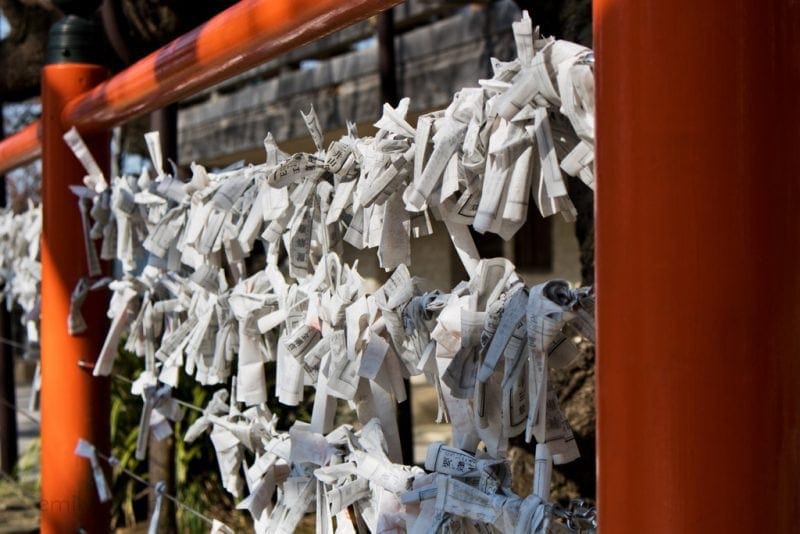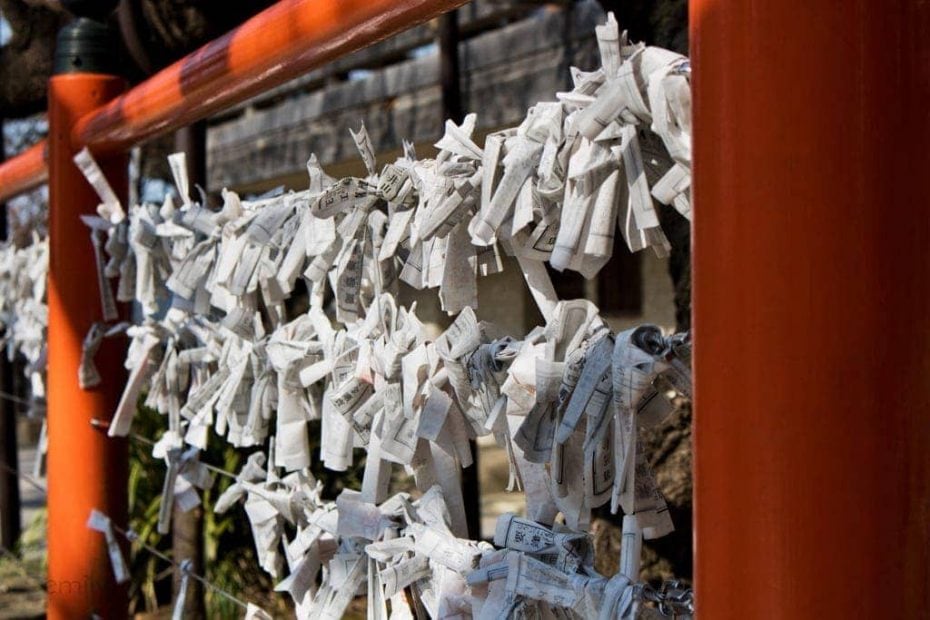 Hundreds of Shrines, All To Yourself
Alright, maybe not literally "all" to yourself. But the shrines and temples of Wakayama City (of which there are many) are a damn sight less crowded than the ones in more famous Kyoto. Don't miss Kimiidera Temple, with it's towering gold buddha statue, or Tamatsushima-jinja Shrine in Wakaura.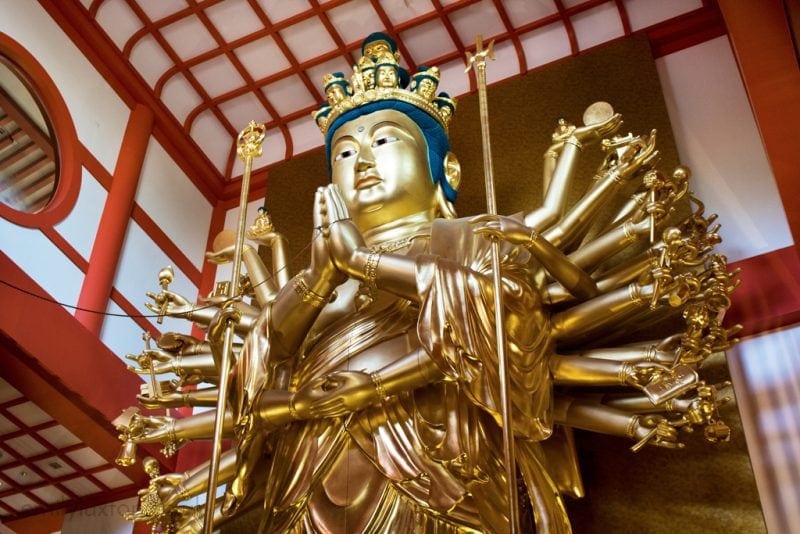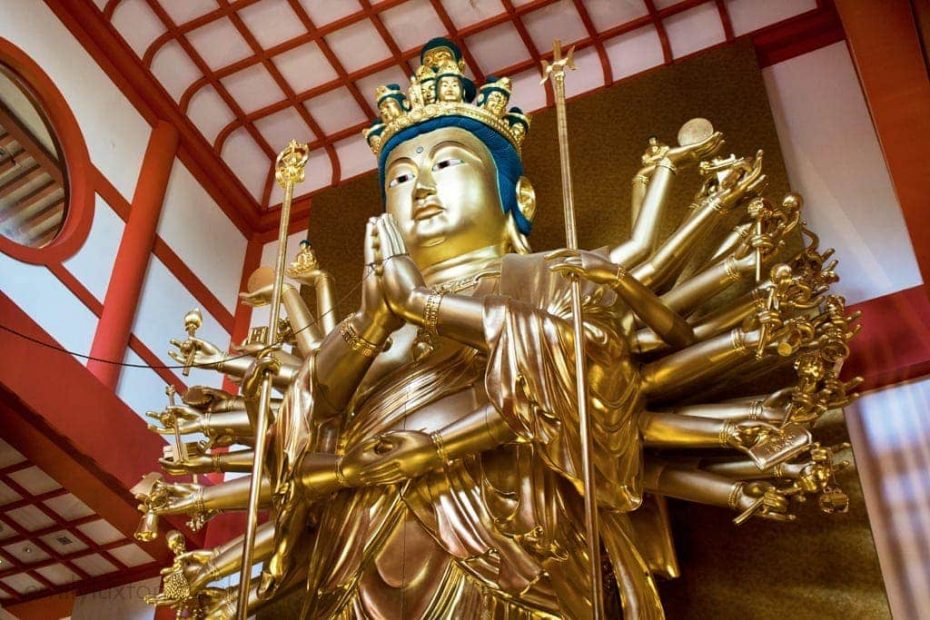 Wakayama Castle
At the heart of the city, this 16th century castle on top of Mount Torafusu is impossible to miss. Head upstairs for what might be the best view in Wakayama City. And don't miss the castle grounds, especially the stunningly serene Momijidani gardens.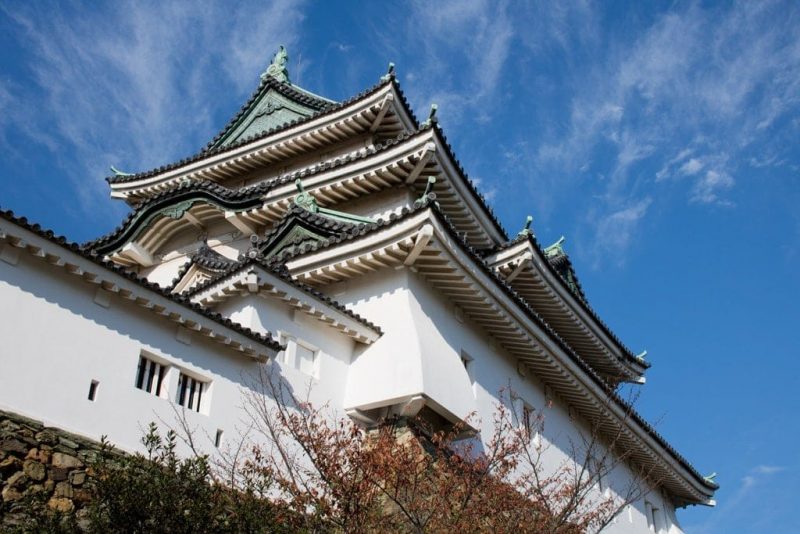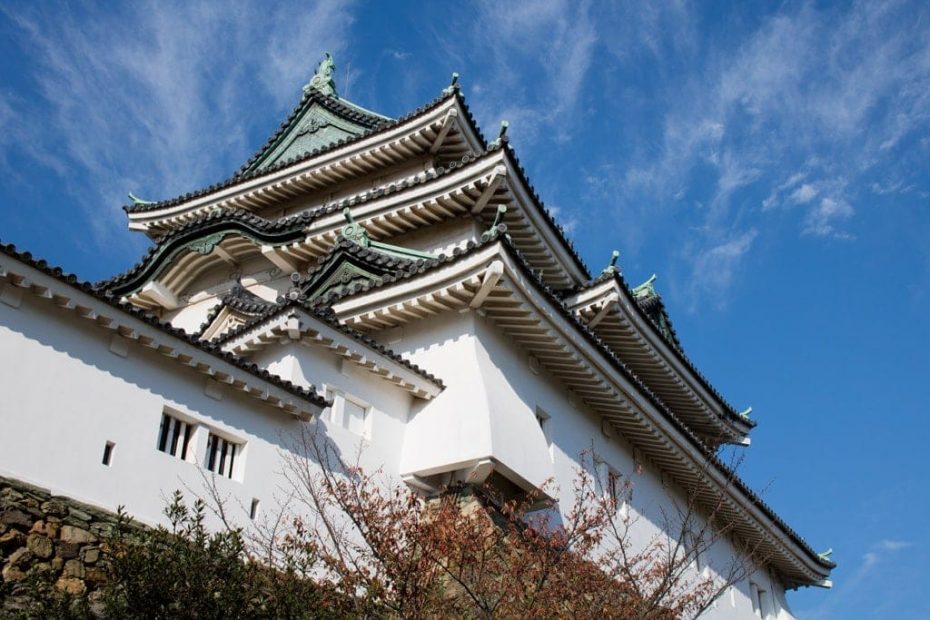 Onsens Galore
Natural hot springs can be found all over Wakayama City, and they make the perfect place to unwind after a hard day's sightseeing. Onsens are also an integral part of Japanese culture, and make a really interesting experience. Be prepared for a lot of public nudity though – swimwear is not allowed in most onsens. It takes some getting used to, but I promise it's worth it! Don't miss the outdoor baths at Kyukamura, which overlook the ocean from this resort's idyllic clifftop location.
Best Ramen in Japan
Foodies – Wakayama City is for you. Its a coastal city with multiple ports, so the seafood and sushi here is to die for. But the star of the show is Wakayama Ramen, aka Chuka-soba. This regional speciality is subtly different from regular ramen, and has a thicker pork-soy sauce broth. The flavour is richer and more bold. While you'll find Chuka Soba in many ramen shops, Ide Shoten's has been voted the best ramen in Japan. So it's definitely worth a look in if you're a fan of the dish!
Be At One with Nature
The city is chock-full of parks, small mountains, and other green spaces. On the outskirts, and further afield in Wakayama prefecture, you'll find national parks, mountain ranges, hiking trains, and waterfalls. It's the perfect spot for nature lovers. Visit in autumn, or during Cherry Blossom Season, to see the city's natural spaces at their best.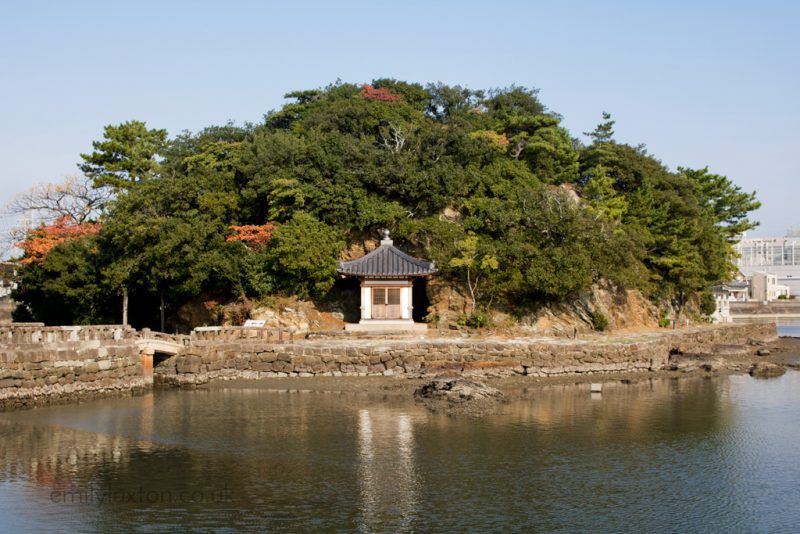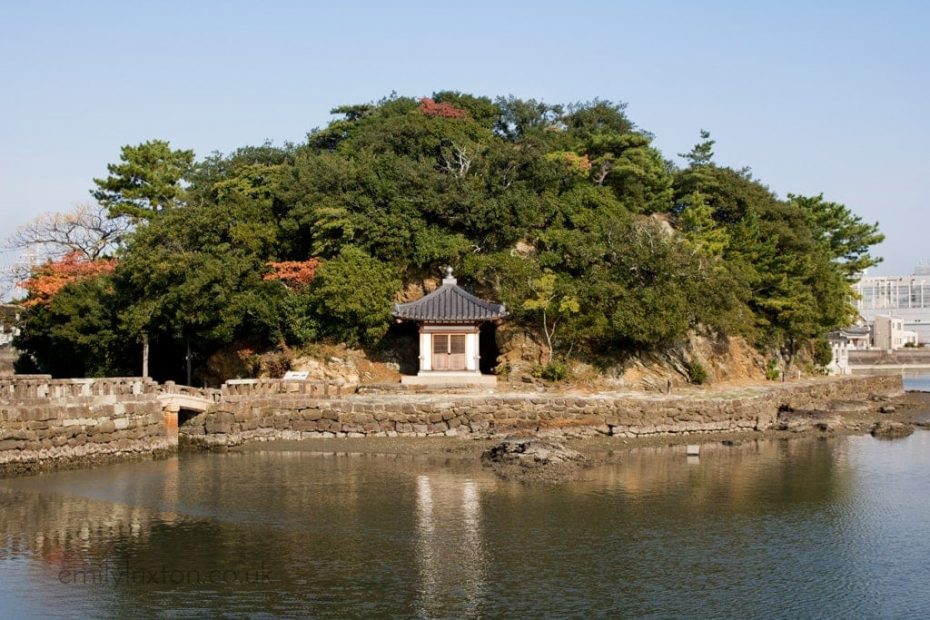 Hit the Beach
Beaches might not be the first thing that spring to mind when you think of Japan. But of course, they do exist here – and Wakayama City has plenty of them. It also has some fab beach boardwalks, like the blue-tiled boardwalk on Hama no Miya Beach. Lined with palm trees and skirting a wide, sandy bay, it looks more like Miami than Japan.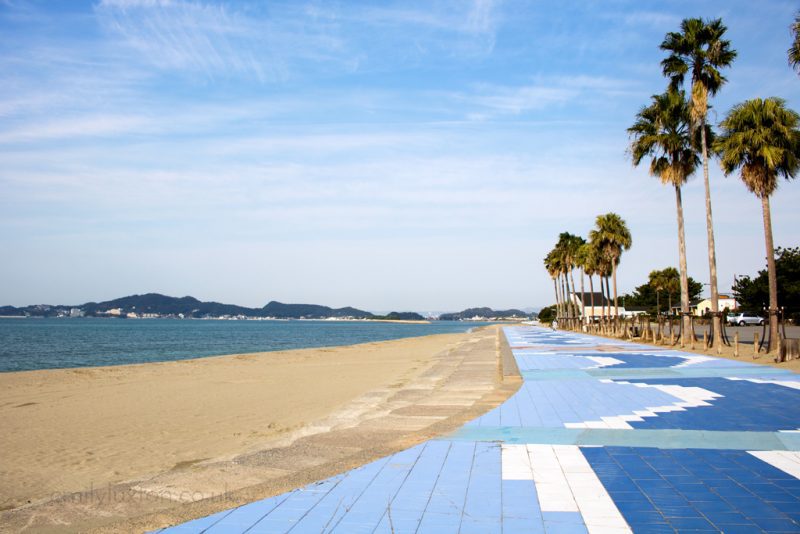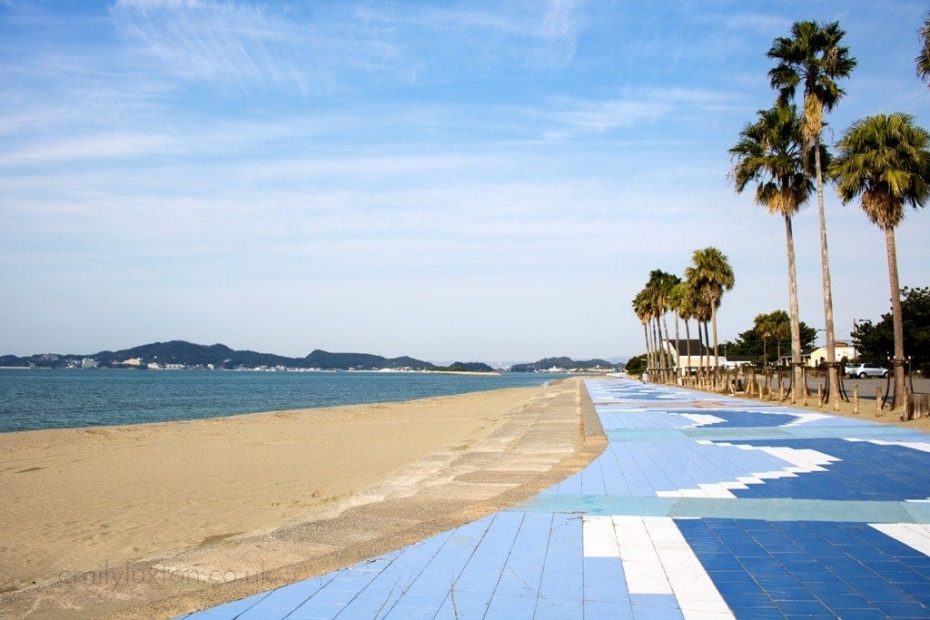 Read more in my Wakayama City guide – packed full of tips and recommendations based on my own time in the city.
My visit was part of a press trip organised by Tashizan on behalf of Wakyama City. As always, all views and opinions are entirely my own and without bias.
Please pin this post!