Some posts on this site contain affiliate links. If you book or buy something through these links, I earn a small commission (at no extra cost to you). Take a look at my privacy policy for more information.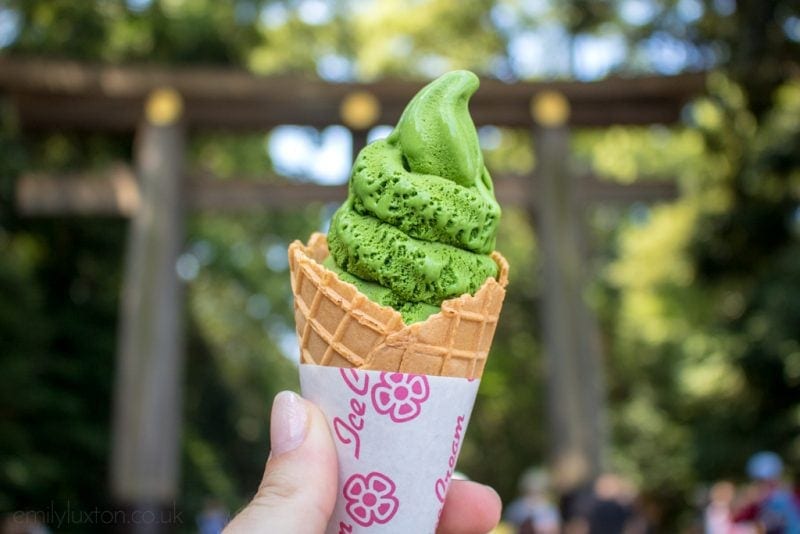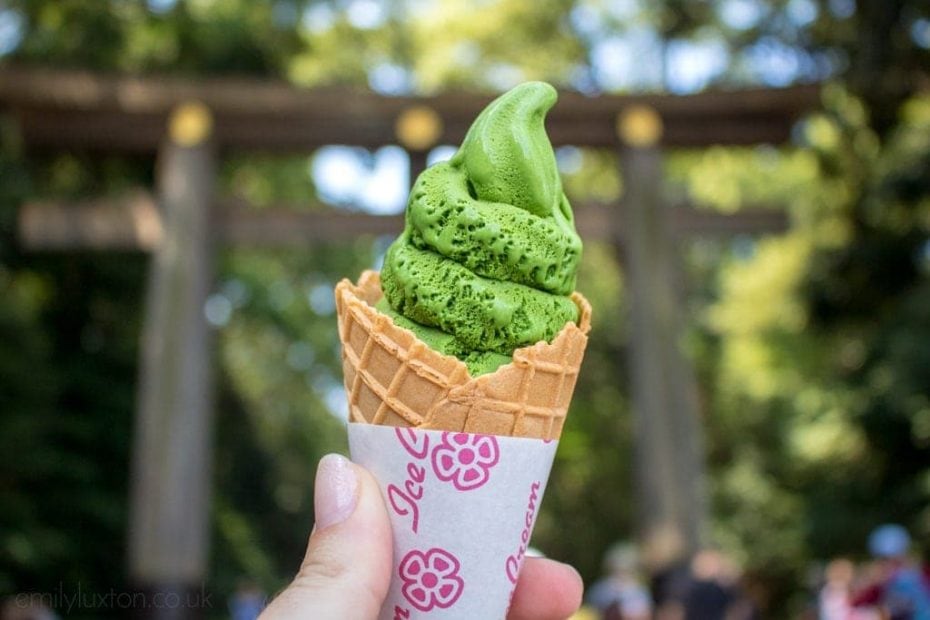 Tokyo is known for its themed cafes and restaurants. With so much cool stuff to do all over the city, it's hard to know where to start.
But if you're looking for all the best – by which I mean craziest – food related things to do, I've got you covered.
I ran all over that city in search of the most insane experiences I could find! These are a few of the best Tokyo themed cafes and other food adventures I discovered on my trip…
Best Tokyo Themed Cafes
Voyagin (now Rakuten Travel Experiences) hooked me up with a couple of these experiences free of charge. But all the opinions below are my own and without bias!
Tokyo Robot Restaurant
An absolute must-do in Tokyo Japan is the nightly Robot Restaurant show in Shinjuku. "Restaurant" is a loose term – it's more of a bar, with a few snacks – but the real focus here is on the show. Which is utterly, brilliantly bonkers and the epitome of everything I love about Tokyo.
I don't really want to say too much about the show because it's the kind of thing that you should just go and experience for yourself! Also because I still haven't really overcome the shell-shocked feeling I had when I walked out of there on my very first night in Tokyo.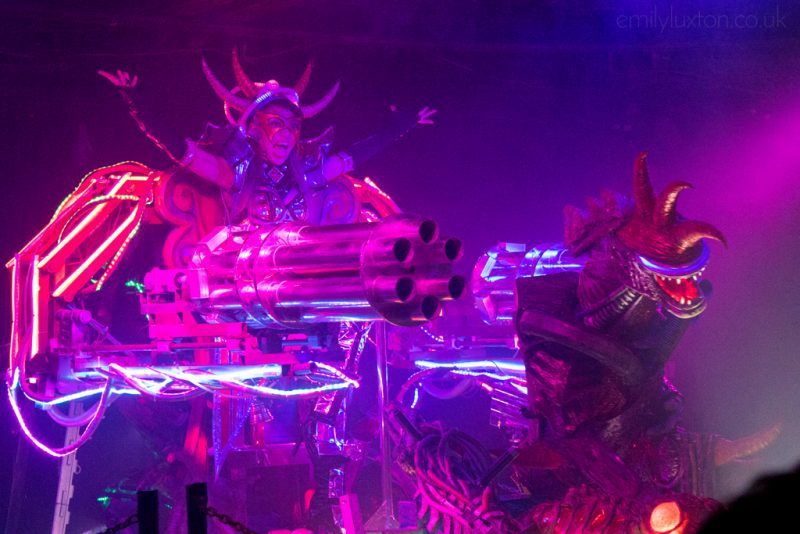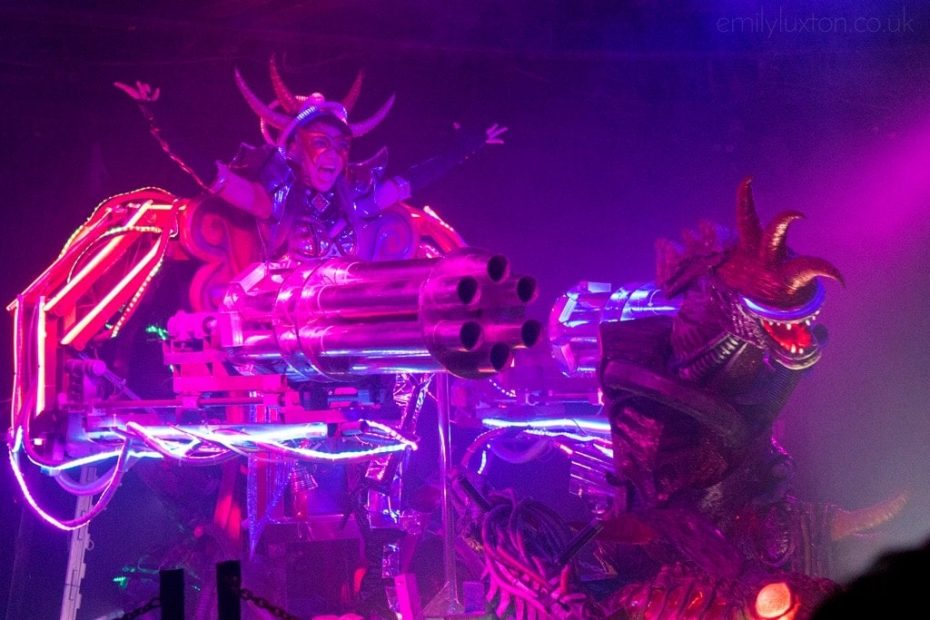 It was like a bunch of anime characters came to life and had a war inside an old-school arcade. A chaotic, confusing vortex of a show that combined dance, lasers, costume, glow sticks, neon paint, and – of course – giant robots. I loved every second of it! A must!
TOP TIP: Tickets are much cheaper when you book online with Voyagin (up to 34% cheaper). And of course it's much easier to navigate their English website!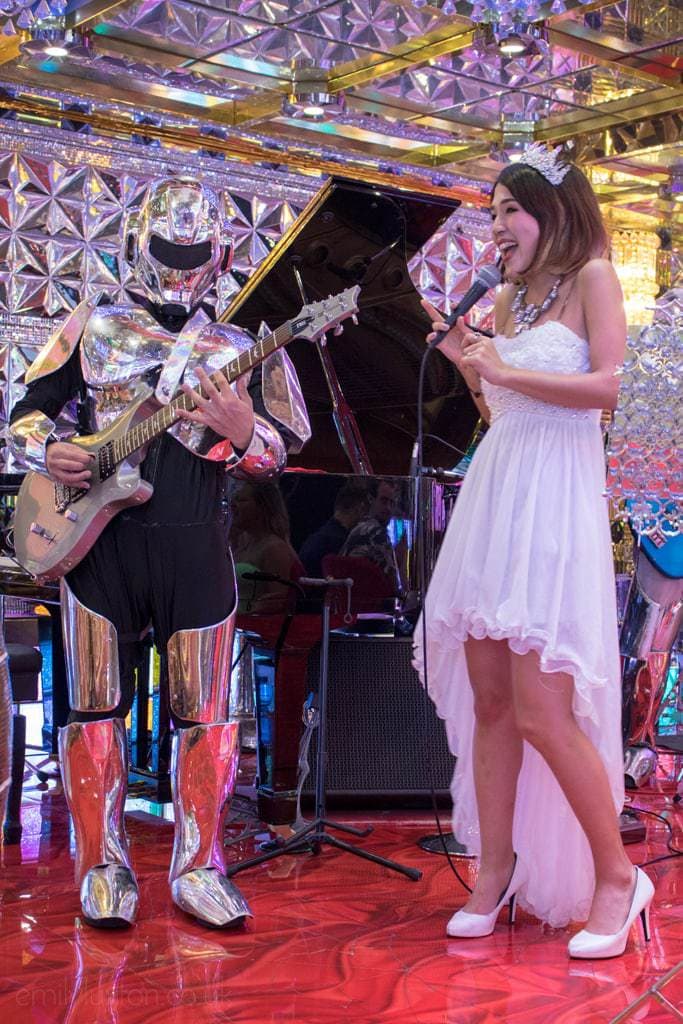 Maid Cafe Tokyo
Born in geeky tech district Akihabara, the maid cafe concept is one part ever-so-slightly creepy, ten parts OTT cute. Essentially, these are Tokyo themed cafes where all the waitresses are young, pretty girls dressed as maids. Not kinky French maid costumes but cutesy anime ones with big pouffy skirts and frilly aprons.
The Maidreamin chain is more touristy and mainstream – less lonely dudes getting some kind of weird kick and more groups of western tourists trying to get an insight into this bizarre culture. You can pay to visit the cafe and buy overpriced food – all of which has a cute face on it and often comes served with a song. Yes, a song.
The maids surround you and make you recite something in Japanese, then they sing a catchy, J-pop style song (think Baby Shark vibes) and do dance moves. It's all incredibly bizarre and definitely something you should try if you're looking for the weirdest things to do in Tokyo.
RELATED POST: 17 Places to Get Off the Beaten Path in Japan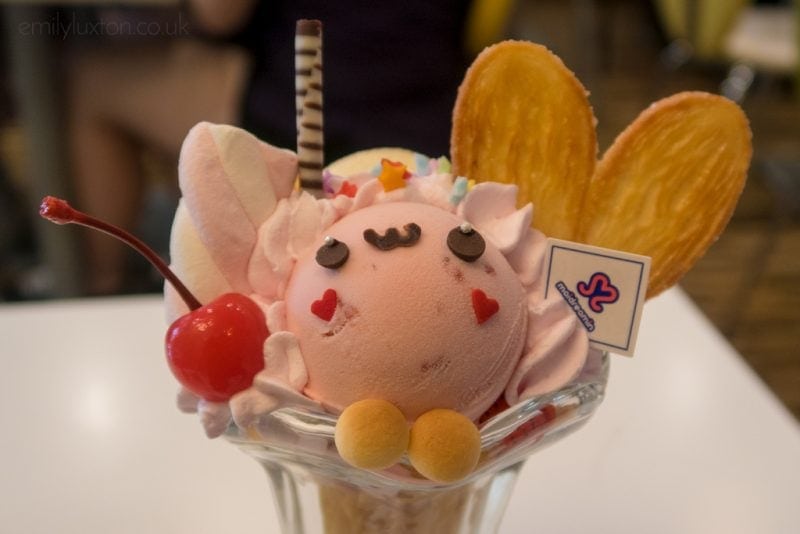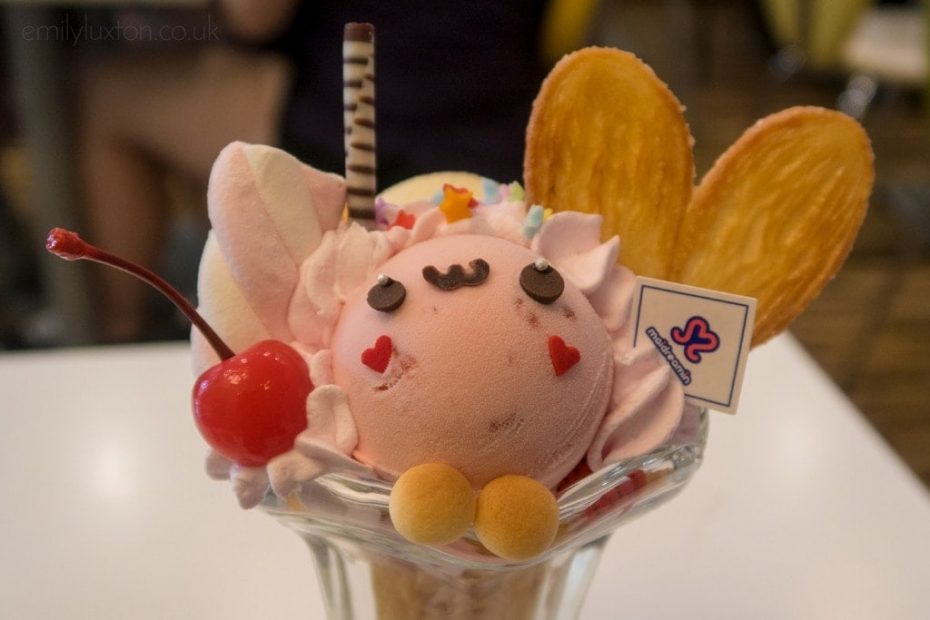 Kawaii Monster Cafe
Want the very best in weird Tokyo themed cafes? Harajuku's Kawaii Monster Cafe probably wins that prize. I saw someone describe it somewhere as "like Alice in Wonderland on acid" and instantly decided I had to try it. And I can tell you that description is pretty accurate!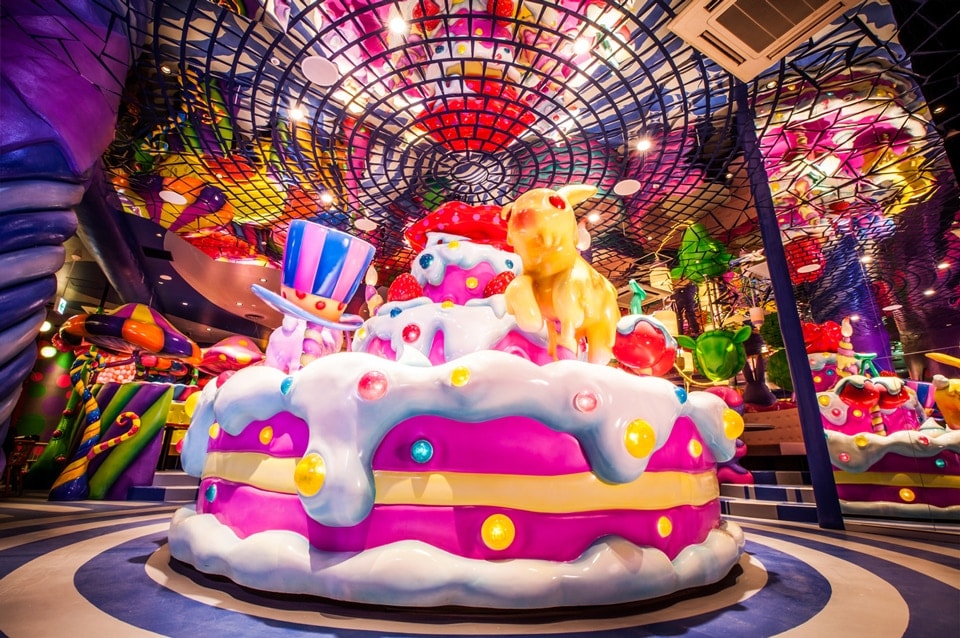 Enter through the giant padded doors and you'll be immersed in an explosion of colour and noise. Think disco lighting and glow-in-the-dark acid-pop paints. The bizarre dessert and monster themed scupltures come courtesy of artist Sebastian Masuda. At the centre of it all is a giant cake monster, which doubles up as a stage.
I was halfway through my rainbow coloured spaghetti when the music went crazy and two glittery, neon-clad dancers in monster cosplay appeared to perform. Surreal is an understatement – this is definitely one of the most unique things to do in Tokyo!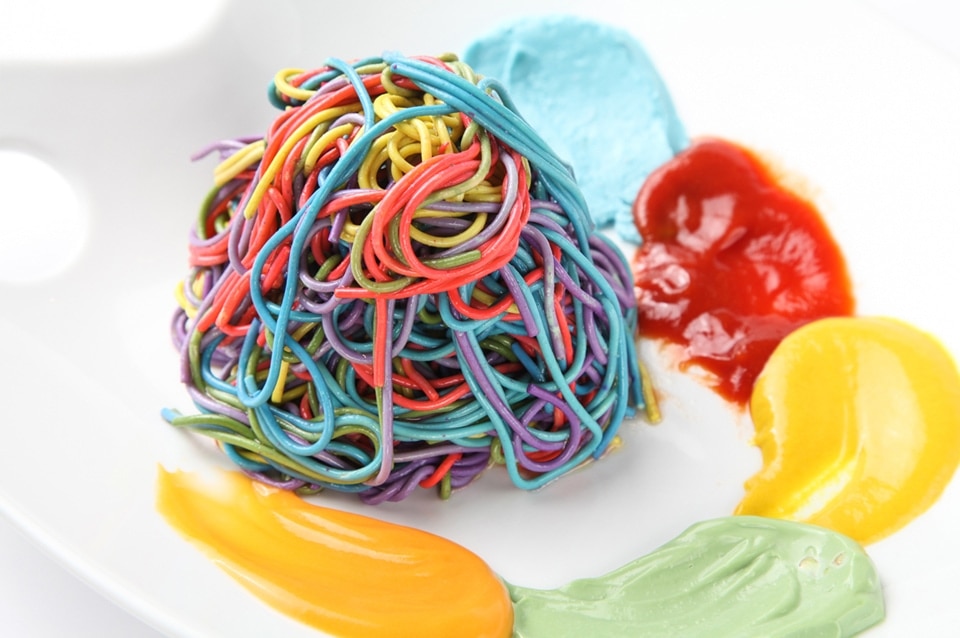 It all felt a bit like I'd stumbled into a weird, after-dark party at Disneyland. Although the food was nothing to write home about, it wasn't bad – and it's really all about the presentation. Which was nuts! You can eat chips with poster-paint-coloured sauces, or brightly coloured pasta… but it was my adorable, mini-monster dessert that stole the show.
UPDATE: sadly, the Kawaii Monster Cafe has now closed. But you'll find plenty of other crazy cafes in the nearby area.
AKB48 Cafe
J-pop rules the charts in Japan. It's high-pitched, catchy, sang by pretty young girls, and it's everywhere. In Tokyo, one of the biggest bands is the crazy AKB48 group (AKB stands for Akihabara, where the group's theatre is found). From what I can gather they're kind of like a mini, living version of the X-Factor. There are 48 girls in the band and every year new ones are voted in (as others are voted out).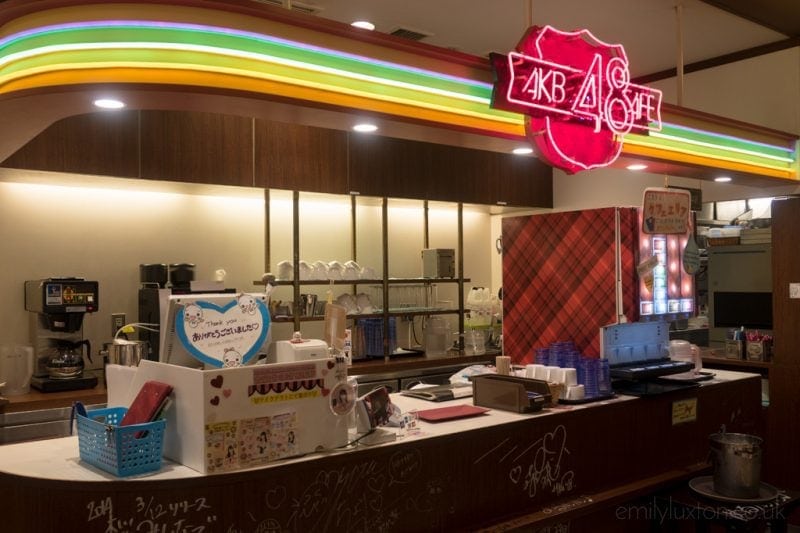 In Akihabara, you can visit the AKB48 Cafe – the band's very own themed cafe in Tokyo. You'll sit at a table in a theatre-style room, facing a giant screen that plays AKB48 music videos and recordings of live shows. All the food is maid-cafe-style cuteness, and most of it isn't great, but it's a fun place to pop in for a drink or an ice cream. Plus, you get a free coaster with every purchase which has a photo of one of the girls on. People collect them, like Pokemon cards… weird!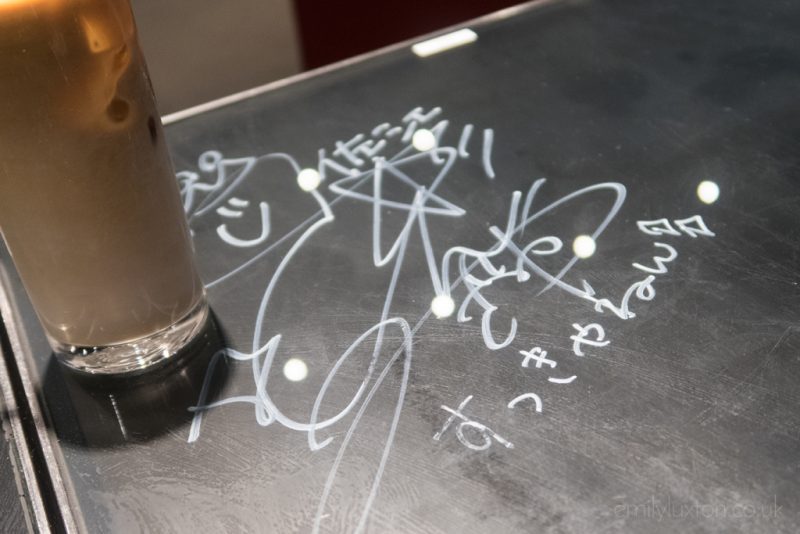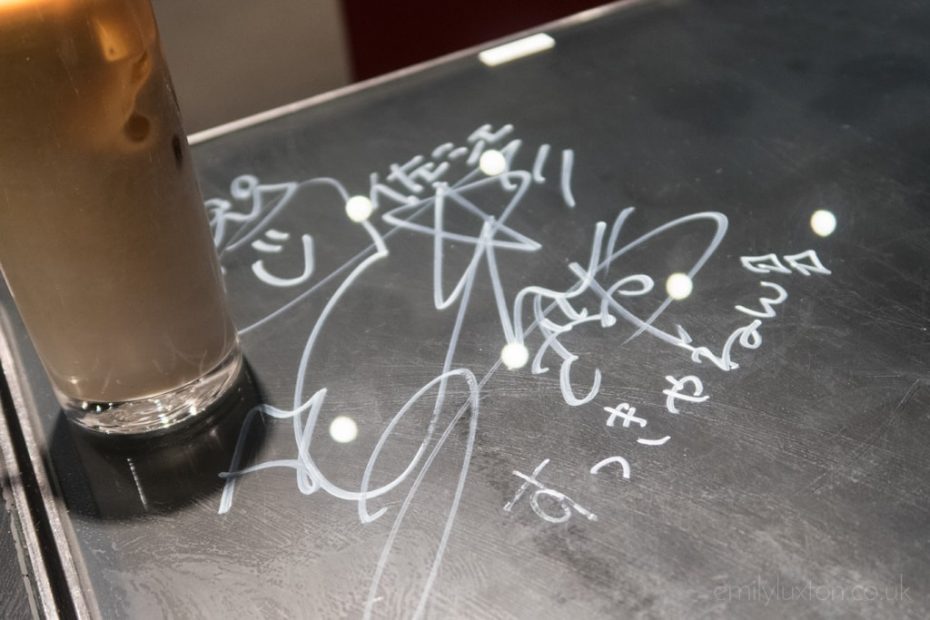 Owl Cafe Tokyo
Tokyo's animal cafes are pretty famous – and bonkers. It began with the cat cafe, and the rest of the world liked that idea, so it spread. So Tokyo said "nah, we can go weirder" and it opened a load more animal cafes. There are rabbit cafes, shiba inu dog cafes, even a hedgehog cafe. But one of the most bizare animal cafes in Tokyo is the Owl Cafe.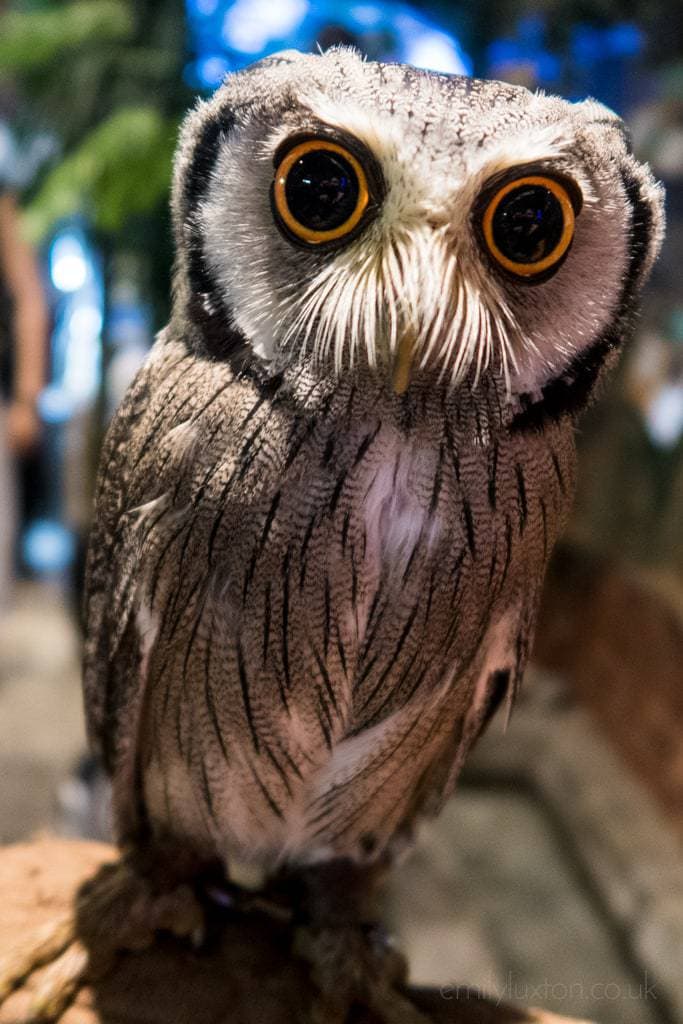 There are actually several owl cafes in Tokyo, and I'm not sure which is the original, or which is the best. But I went to the Owl Cafe in Asakusa, which looked way less like a cafe and more like a mini animal sanctuary. It's dimly lit and there are plants and trees all over.
I was wary of owl cafes from an ethical perspective, but this one told me that all the owls are rescued. Most seem to have come from another owl cafe that closed down, others were unwanted pets.
They're given regular, long breaks so they're not being handled all day, and the staff member I spoke to said the owls are allowed out to fly at night. Assuming that's true – and it seemed it – I'd say this is one of the best owl cafes to visit in Tokyo.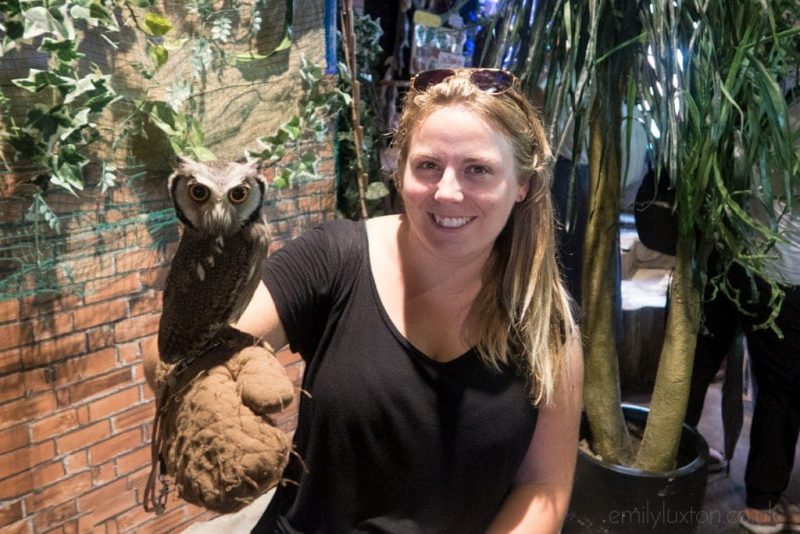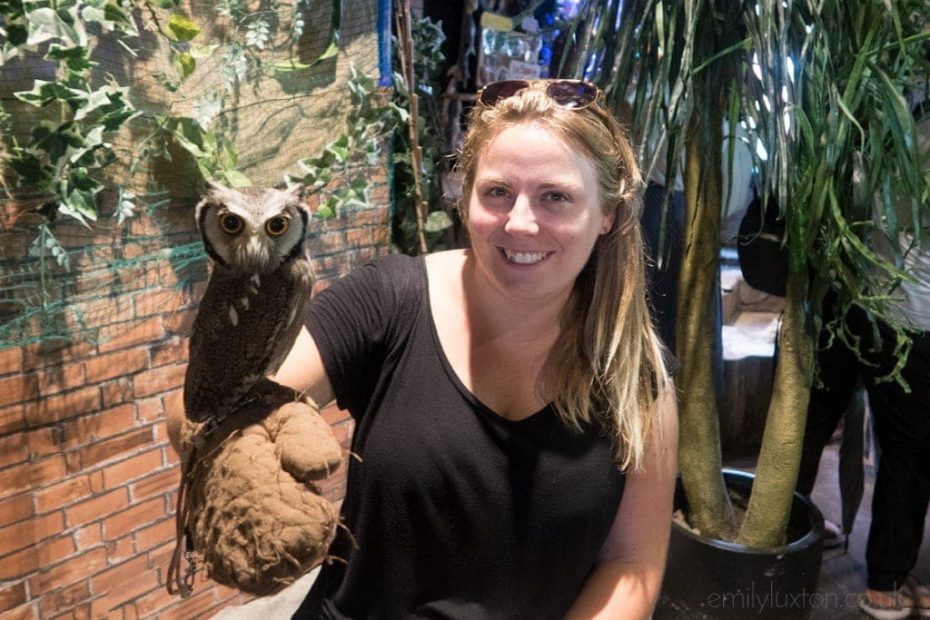 Animate Cafe
If I have one regret this year, it's that my trip to Japan was about three months too late for the special edition Cowboy Bebop cafe at Animate in Tokyo. Animate Cafe is an ever-changing anime-themed cafe that celebrates a different manga, anime, or film every few weeks.
There's merchandise, themed dishes, and character cocktails. You could buy Jet's stir fry at the Cowboy Bebop one, gutted I missed it! This is probably the best of the Tokyo themed cafes for anime fans! Pop in to discover what's on while you're in town.
Other Must-Do Tokyo Food Experiences
Harajuku Crepes (and so much more)!
Harajuku's Takeshita Street is the embodiment of everything weird and wonderful about Tokyo's modern culture. This is where you'll find many of the best Tokyo themed cafes, cosplay shops, crazy fashions, and about a million teenagers vying for the latest kawaii accessories. It's also where you'll find the Harajuku crepe craze.
Along the street are about a dozen stands, usually with massive queues, selling crepes. Not just any old crepes but Harajuku style crepes, which means piled high with a mountain of toppings. Ice cream, fruits, chocolate, sweets, whipped cream, caramel, all of your heart's desires, an entire creme brulee… whatever you fancy. Basically, they're mega crepes.
Also on Takeshita Street, you can buy a rainbow-striped candyfloss about the size of a toddler. You can visit a massive, bright pink sweet shop that looks like Willy Wonka exploded inside a rainbow. You can buy bubble waffles and bubble tea and slushee ice cream floats and rainbow-striped ice cream. If your eight-year-old self ever dreamed it, in Harajuku you can probably eat it!
RECOMMENDED TOUR: Crazy Cute & Kawaii Harajuku Food Tour with Arigato Travel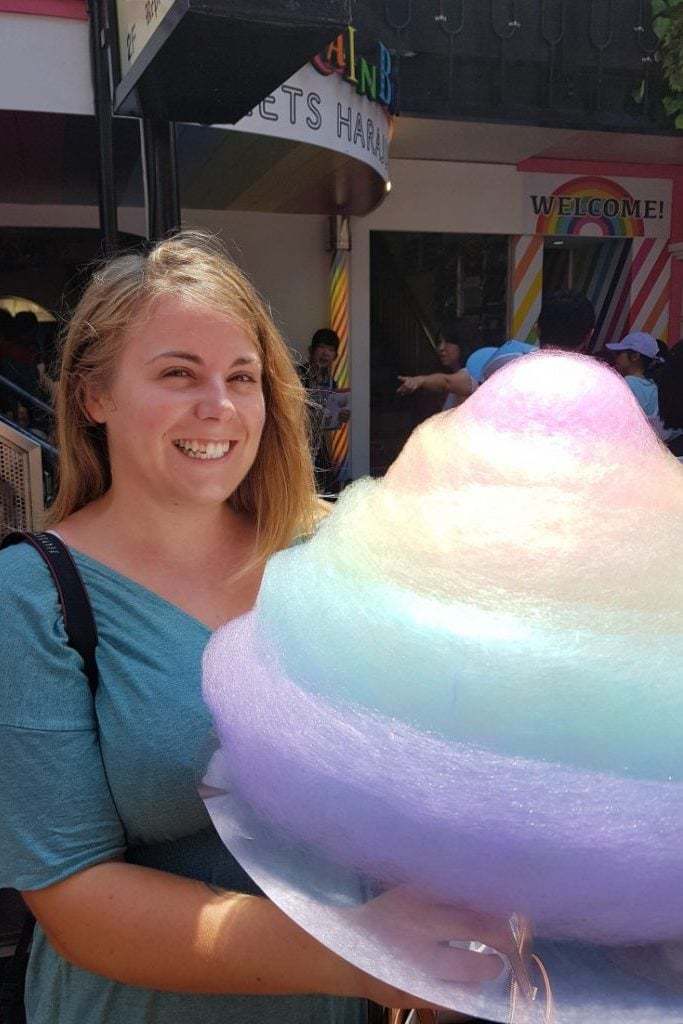 Arigato Food Tours Tokyo
It might not be themed, but the amount of food you'll eat on this Tokyo Walking Food Tour is seriously crazy. You had better bring your appetite because you're gonna need it!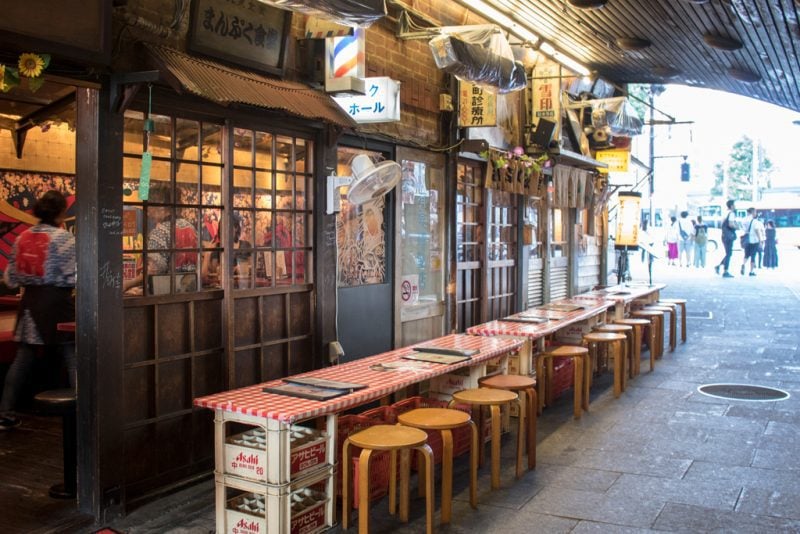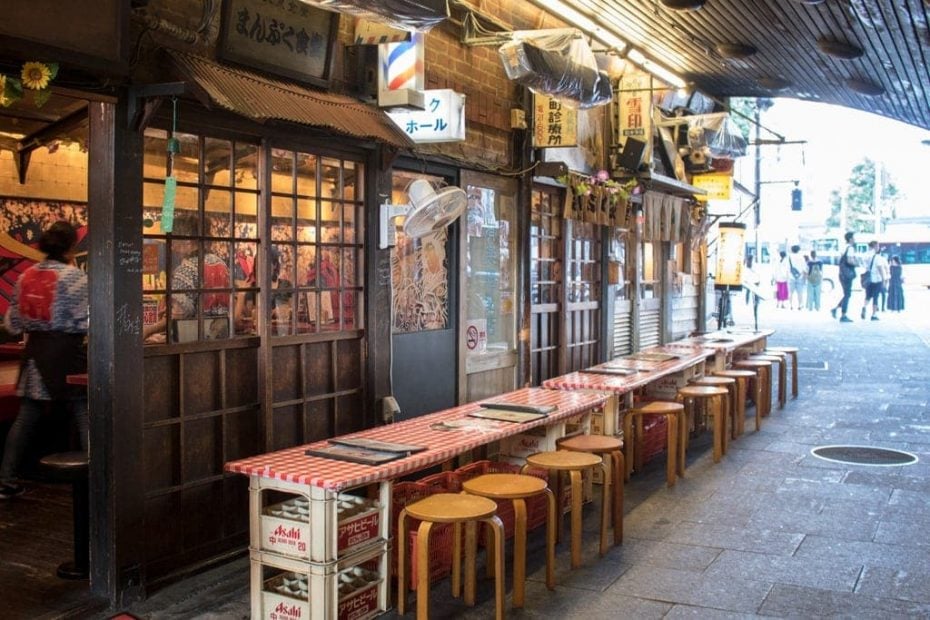 The tour is run by Japan's number one food tour company, Arigato Food Tours, and it was easily one of the best things I did in the city. It was a three hour walking tour of Yurakucho, Ginza, and Shimbashi – three areas famous for their food scenes (especially Ginza). But rather than covering all the usual tourist haunts, this was a true foodie adventure. Our expert guide took us to hidden gems and local spots that most tourists would never find on their own. I loved it.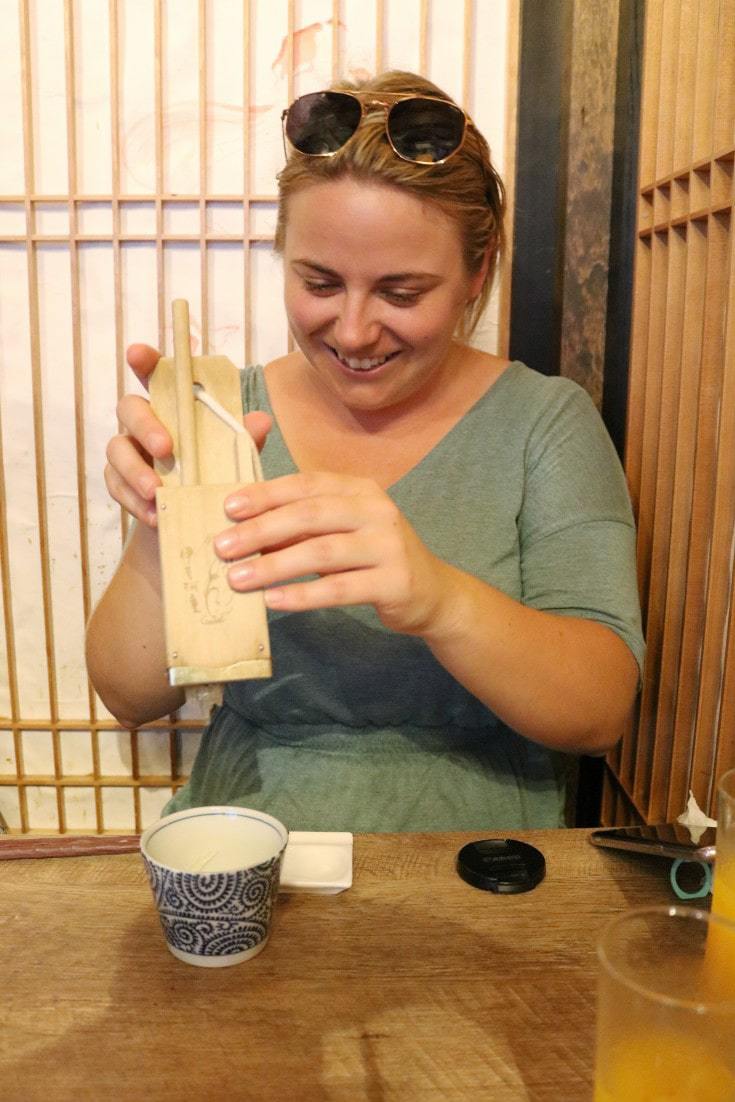 From a bar tucked beneath an elevated train track, to the neon lights of the yokocho alleys, to $400 melons in the fancy food shops in upmarket Ginza… we covered a lot of ground. At every stop we tried something new, like sticky, broth-less Ise Udon – a dish from the Mie Prefecture – and jelly-like tokoroten noodles (which apparently have no calories, winning!). And it all culminated in a mega feast at a packed local eatery in Shimbasi. I'd never have been able to navigate the Japanese menus or known what to order in any of the stops – so the tour was brilliant. Definitely one of the best foodie adventures you can have in Tokyo.
Have you been to any crazy Tokyo themed cafes that deserve a mention? Scroll down to leave us a comment!
Pin this post…