Some posts on this site contain affiliate links. If you book or buy something through these links, I earn a small commission (at no extra cost to you). Take a look at my privacy policy for more information.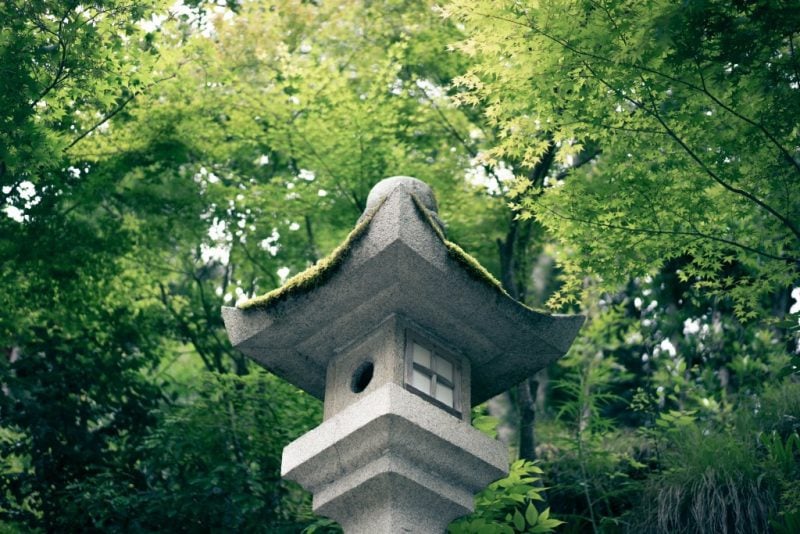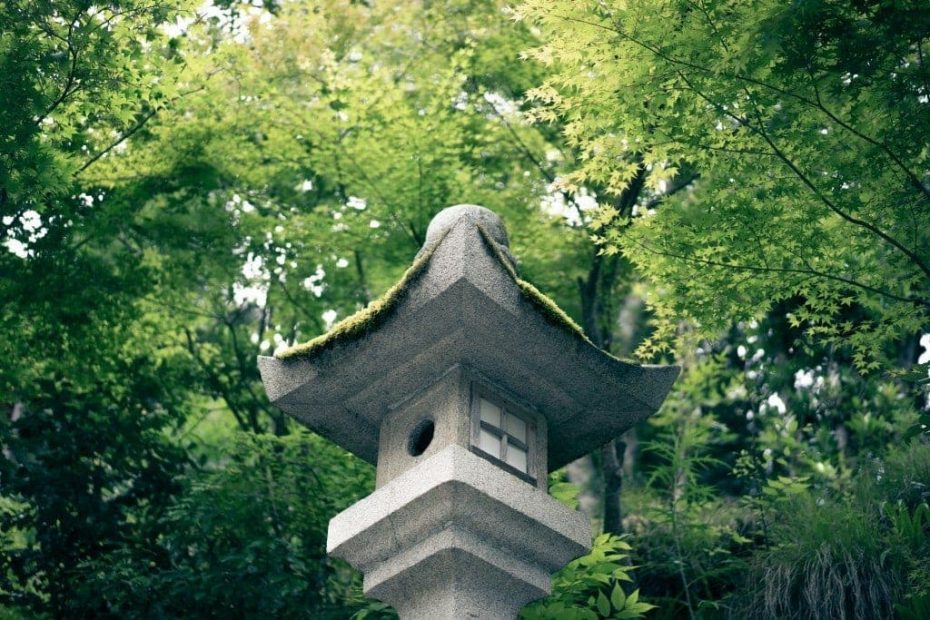 Fancy seeing a side to Japan that most other visitors miss? How about hitting the places that the Japanese themselves like to visit on holiday? If you're looking for Japan off the beaten path destinations, I have you covered. I've collected top recommendations from some amazing travel bloggers to create this list of 17 awesome, alternative destinations in Japan for you to explore.
Even if it's your first visit to the country (and if it is, don't miss these awesome Japan travel tips for first-time visitors) my biggest piece of advice is to go off the beaten track, at least once. Of course, you should visit the big cities and the major tourist sites, but it's in smaller towns and less touristy places that you can truly discover the "real Japan".
On both my visits, it was in the less-known cities that I felt much more connected to Japan – and there's simply so much to see everywhere you go. Plus each region has its own cuisine, so you CAN'T just go to one area! Keep reading for some amazing options to help you get off the beaten track in Japan…
Map provided by
Wanderlog
, a road trip planner
Japan Off the Beaten Path: Cities
Wakayama City, Wakayama
Best for: Culture, unique cuisine, and beaches
Recommended By: Me! Read my Wakayama City guide to plan your trip.
Despite being just an hour from Osaka by train, Wakayama City is completely off the radar of most western tourists. This is a coastal city with beautiful beaches, amazing seafood, natural hot springs, and plenty of green spaces… there are so many reasons to add this off the beaten path destination to your Japan itinerary!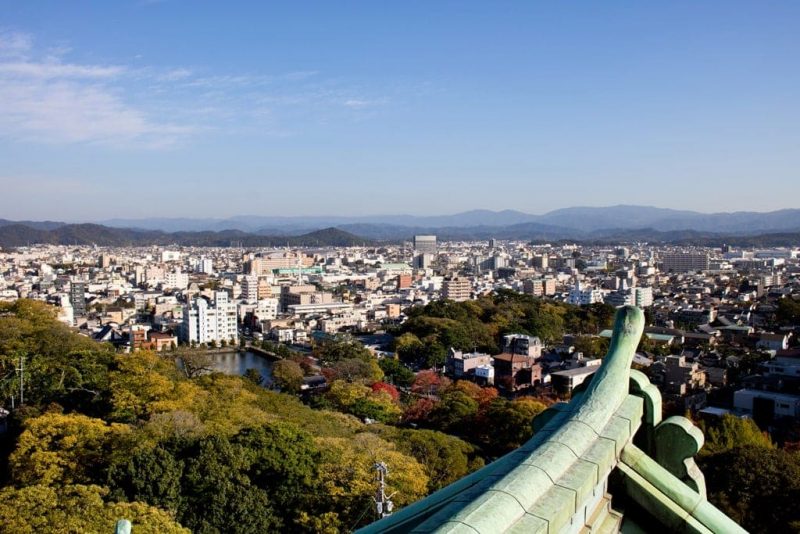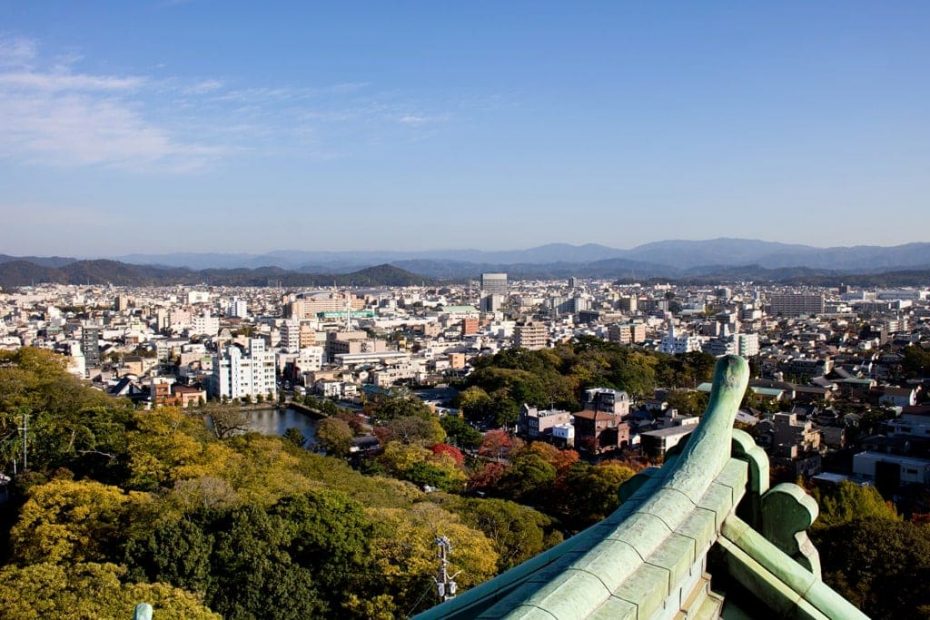 Wakayama Castle is considered one of the best in Japan, and the grounds around the castle are the perfect place to spend a sunny day. There are also dozens of shrines around the city which are simply beautiful. On weekdays you may well have them all to yourself too, which is an added bonus.
Food-wise, don't miss the famous Wakayama ramen, which was once voted the best ramen style in Japan. And then there's the fresh fish and sushi at Kuroshio fish market. In summer, the beaches draw in huge crowds of Japanese tourists, while the onsen (and the hiking) at the national park near Kada are perfect for spring/autumn.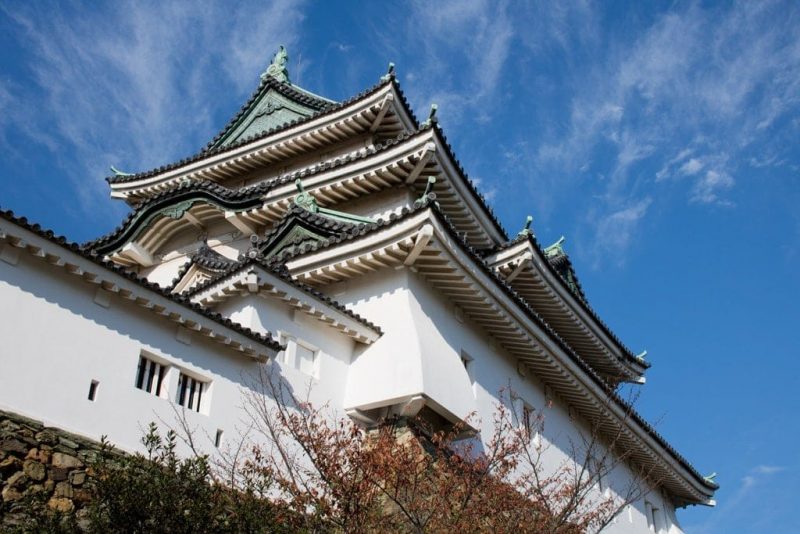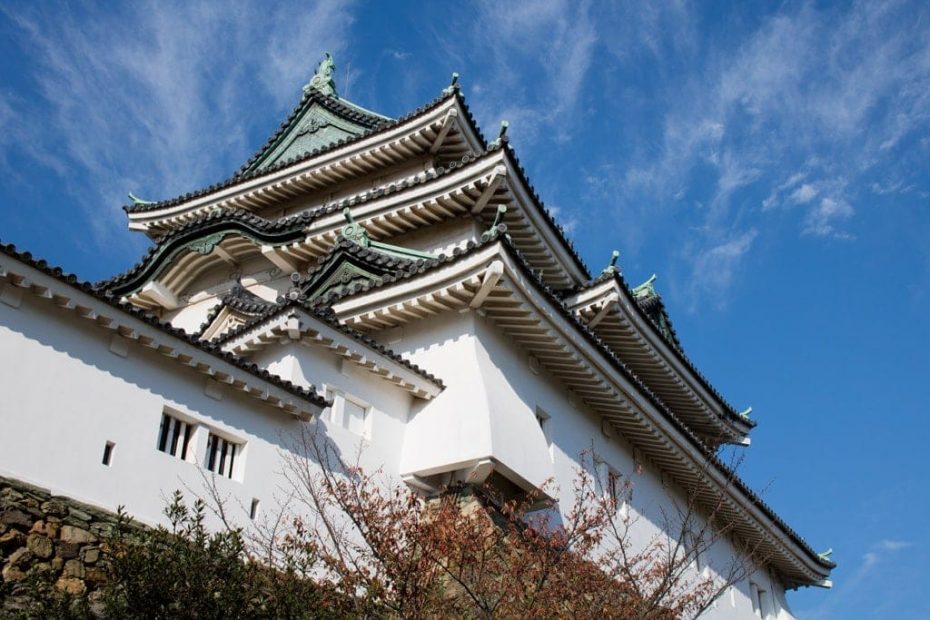 Don't Miss
How to get to Wakayama City
From Osaka go to Namba Station and take either the Nankai Limited Express (1 hour, ¥1,430), or the Nankai Line (1 hour 10 minutes, ¥920) to Wakayamashi Station.
Aizuwakamatsu, Fukushima
Best for: Culture, sake, and samurai history
Recommended By: Me! Read my Aizuwakamatsu guide for loads of helpful tips!
Aizuwakamatsu is a castle city in Fukushima province, and it's definitely a pretty off the beaten path destination in Japan. The city is well known for it's samurai culture, as this was the sight where the last samurai fought in the Japanese Revolution in 1868. Although a small city that few westerners seem to have heard of, Aizu has a vast amount to see and do – especially if you're interested in food, history, and culture.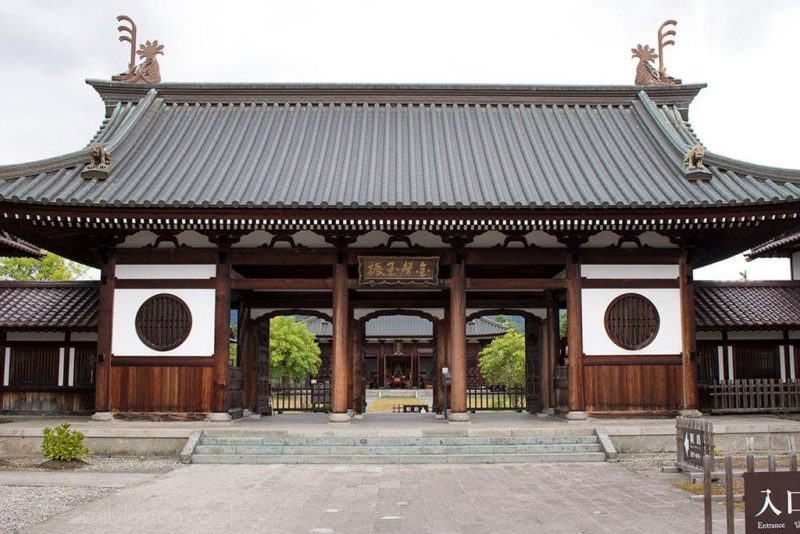 Head to Tsuruga Castle, the Nisshinkan Samurai school, and the Aizu Samurai Residence to find out more about the history of Aizuwakamatsu's famous samurai. There are dress-up opportunities and you can even learn a few fighting skills at the Nisshinkan!
Alongside samurai culture, Aizuwakamatsu is also known for its unique cuisine. Don't miss a trip to Kitakata to try their famous ramen style, and be sure to try the tasty Aizu beef. Plus, the city is home to several award-winning sake breweries which are a must for fans of Japan's best-loved drink!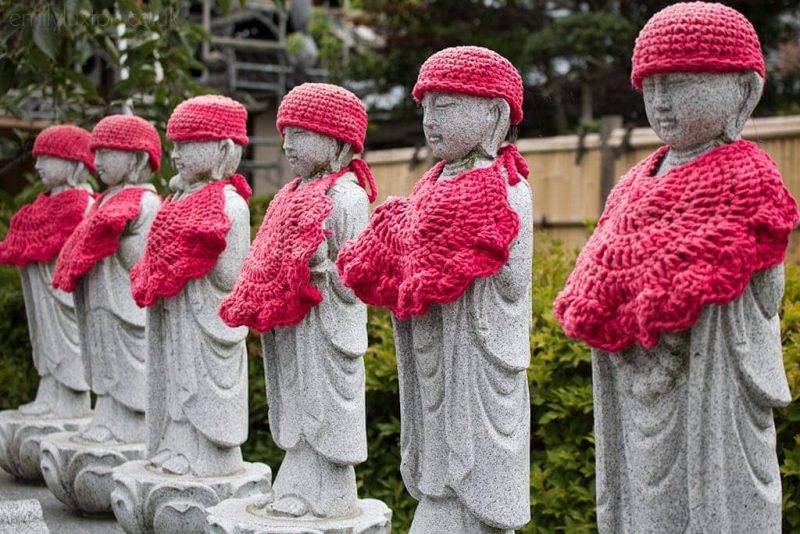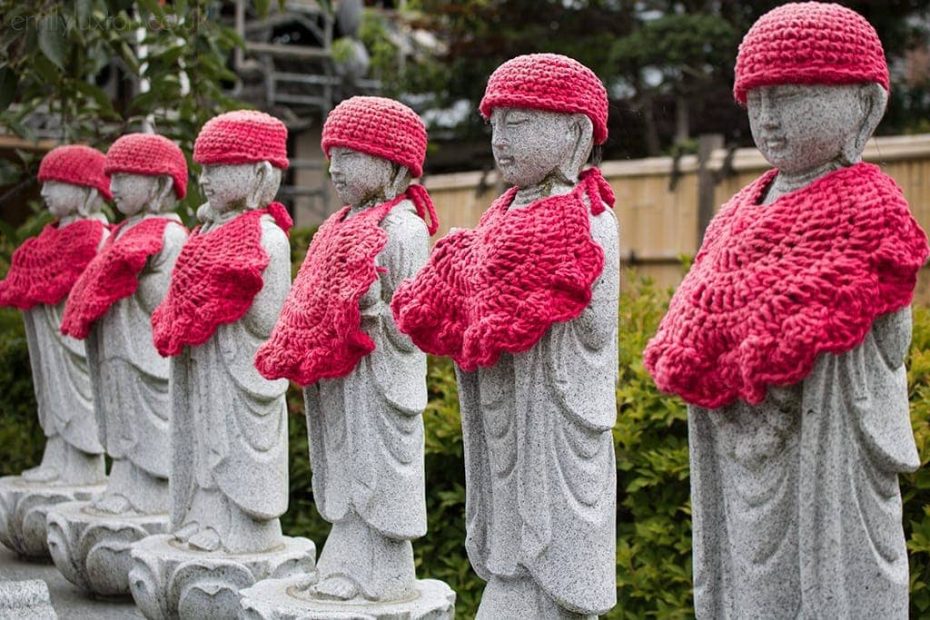 Don't Miss
Tsuruga Castle
Archery classes at Nisshinkan Samurai School
Sake tasting at Suehiro brewery
How to get to Aizuwakamastu
Take the Shinkansen from Tokyo station to Koriyama (1.5 hours), then change for the local train (1.5 hours). Aizuwakamatsu is the final stop, making the journey very easy!
Otaru, Hokkaido
Best for: History, architecture, and sushi!
Recommended by: James from Where You're Between
The city of Otaru is around 40 minutes from Sapporo. Once the financial heart of Hokkaido, fishing brought great wealth to Otaru, and trade with America and Britain began in the late 19th century.
Otaru's architecture was heavily influenced by its trading partners. Many historic Western-inspired buildings line Otaru's streets, especially along Sakaimachidori Street, where many have been converted into shops and restaurants.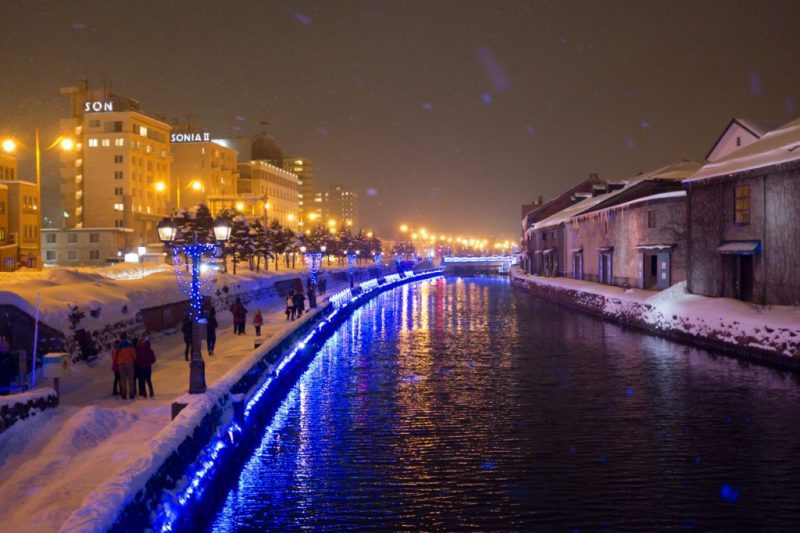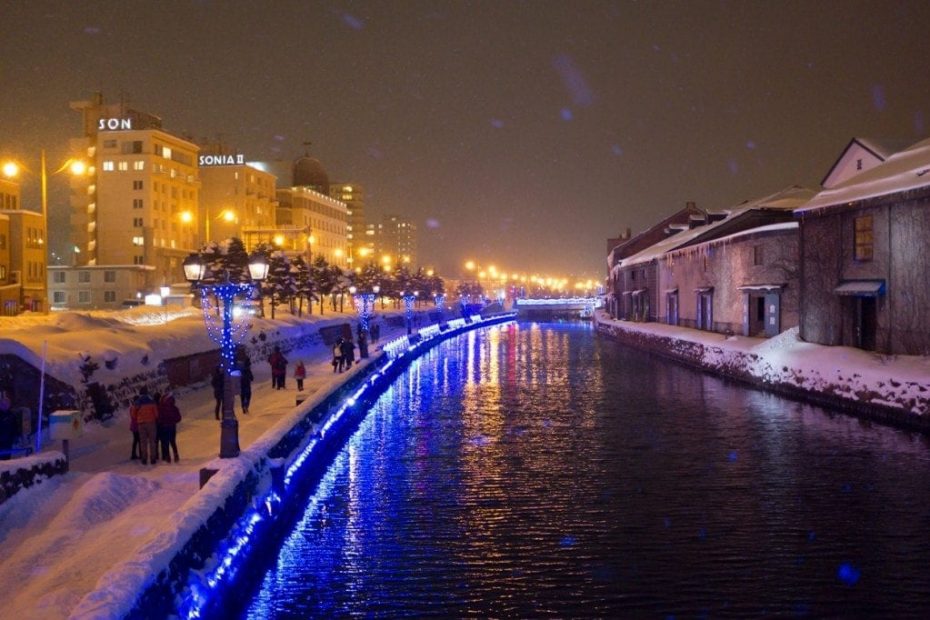 The once-industrial canal has been transformed, atmospherically lit at night by gas lamps. The old warehouses now house restaurants and shops. Sushiyadori Street features over twenty sushi restaurants that serve some of the freshest fish in Japan.
On the edge of Otaru is the Aoyama Villa, a palatial family home built from the fortunes made from herring fishing, and nearby is the Herring Mansion, a former processing plant perched high above the sea. Take the cable car to Tengu Mountain for a spectacular view over the entire city.
Don't Miss
Aoyama Villa
Otaru canal at night
Mouth-watering sushi from Sushiyadori Street
How to get to Otaru
Take the JR train from Sapporo station directly to Otaru. The journey takes between 30 – 45 minutes depending on the number of stops the train makes en route.
Fukuoka, Fukuoka Prefecture
Best for: Food, castle ruins, and temples!
Recommended by: Nicole LaBarge
Fukuoka is Japan's 6th largest city located in the south in Fukuoka province. The city is close to China and Korea and has been influenced by both cultures.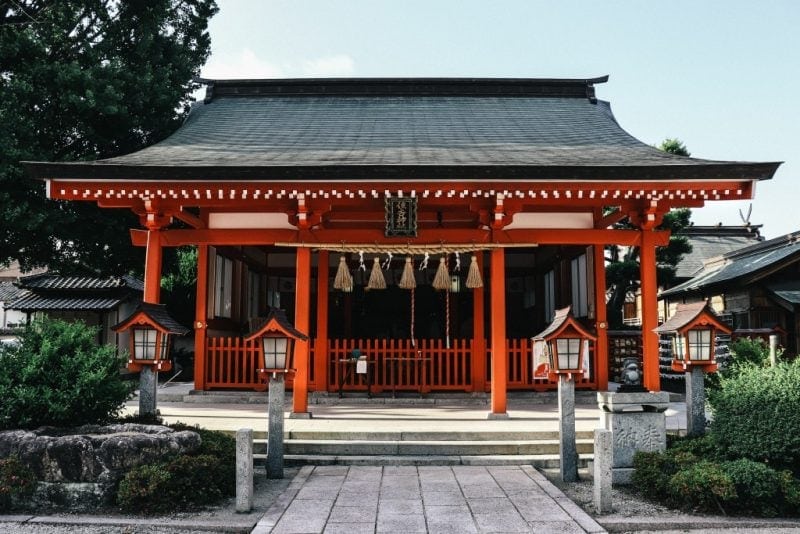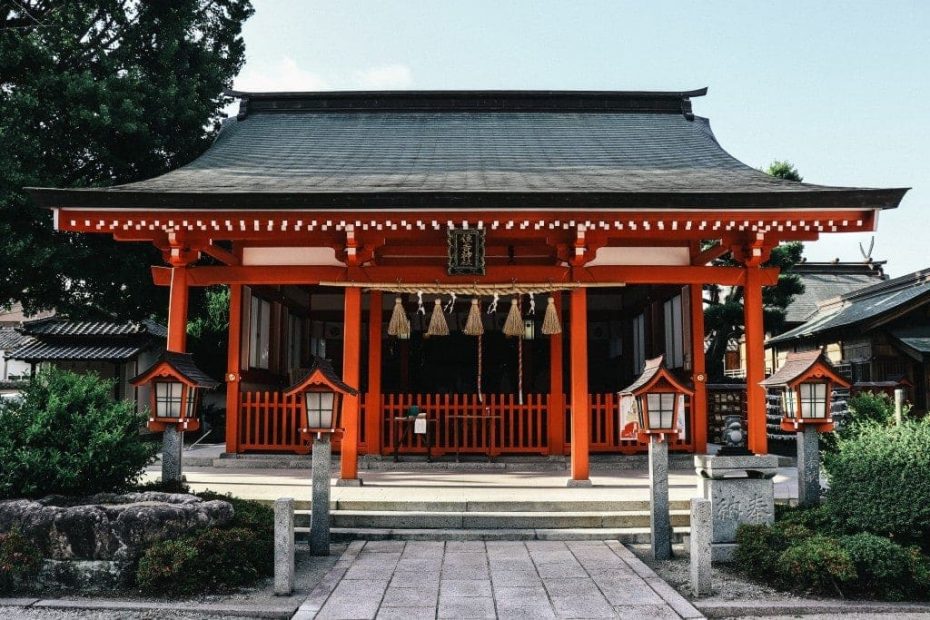 The city also has temples, shrines, festivals, castle ruins, beaches, islands, shopping and nightlife. The most impressive is the Fukuoka Castle Ruins which was once the largest castle in Japan. Today there is a park around the ruins and parts of the moats are still intact. You can also see the Fukuoka Tower by night. It is a seaside tower that is decorated with 8000 mirrors that light up at night.
Travellers to this area should try the famed Hakata Ramen which is a dish with straight, thin noodles and an incredibly creamy pork bone broth.
Don't Miss
Nakasu Nights
Fukuoka Castle Ruins
Canal City Hakata
Ohori Park
RECOMMENDED TOUR: Personalized Full-Day Tour with a Local
How to get to Fukuoka
Take the Shinkansen from Tokyo station to Fukuoka Hakata Station (5 hours) direct.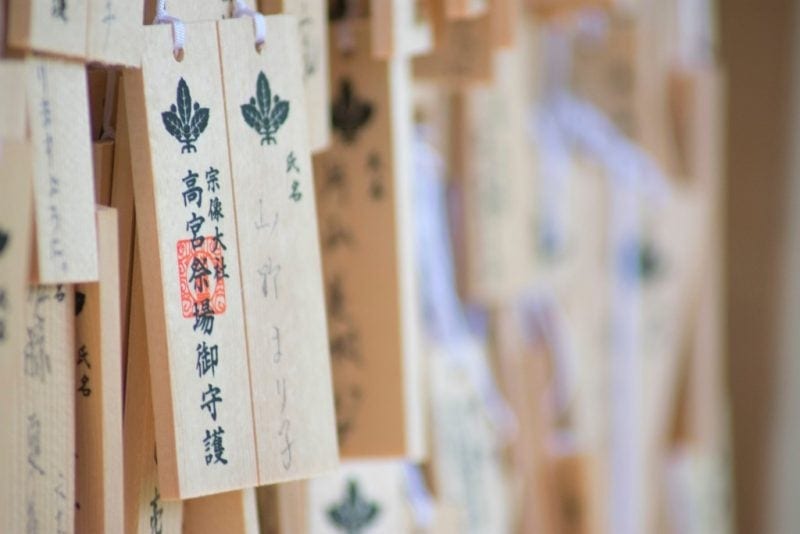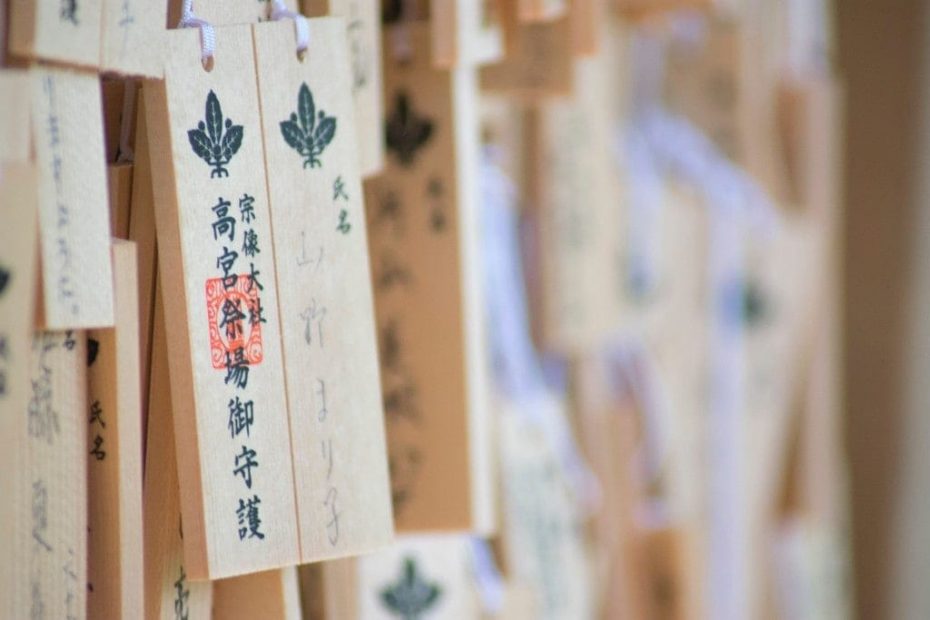 Suzuka, Mie
Best for: History, food, and Formula One
Recommended by: Thais from World Trip Diaries. Read more about Mie in this blog post!
There's a small city in central Japan called Suzuka. If you like F1, then you've probably heard of it – it's where the Japanese circuit is located. Except for the F1 week, it's completely outside of the tourist zone in Japan. But you should visit it, and here's why.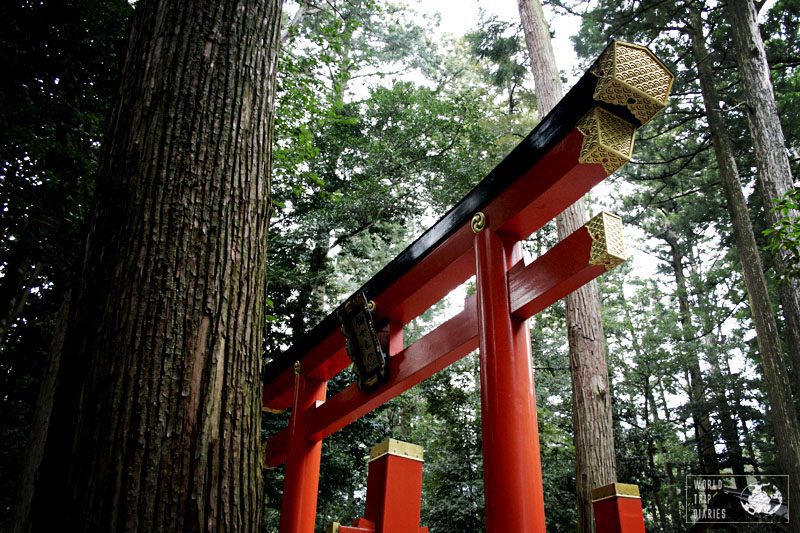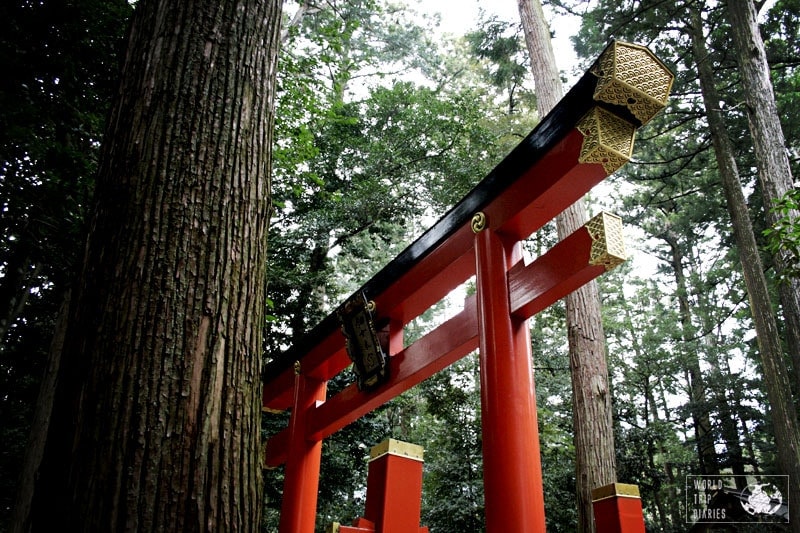 It's small enough to taste the real country-side of Japan, yet since it houses the circuit, it has a pretty good tourism industry. It's super close to Nagoya and Osaka (around an hour away). For those with small kids, the Suzuka Circuit theme park (Motopia) is pretty neat. Nearby there's the lovely Flower Park, a huge park that gets all pink during cherry blossom season.
But the best is that Suzuka is in Mie-ken and Mie is full of wonders. For instance, the Ninja Village, where you can have ninja experiences dressed up as one. Or you can visit Ise Jingu-ji, one of the biggest temples in Japan.
If you're a meat-eater, then you HAVE to try Matsusaka-gyu (Matsusaka beef) which is one of the best in the country.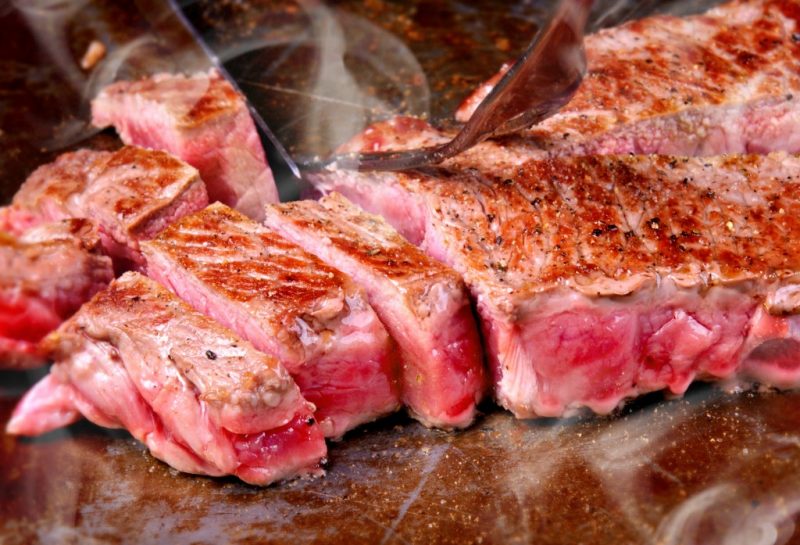 How to get Suzuka
Take the bullet train from Osaka, Kyoto or Tokyo to Nagoya (1~2 hours) and take the local train (Kintetsu Nagoya) to Ise Wakamatsu (around 40 minutes) and take the local train to Suzuka (around 5 minutes).
Matsuyama, Shikoku Island
Best for: History, temples, and food!
Recommended by: Michael from Time Travel Turtle. Check out his top things to do in Matsuyama to help plan your visit!
While most visitors to Japan stay on the main island of Honshu, there are some incredible places to see on the country's other islands. On Shikoku, the large island to the east of Honshu, one of the best places to visit is Matsuyama. It's Shikoku's largest city but, with a population of just 500,000, seems relaxed by Japanese standards.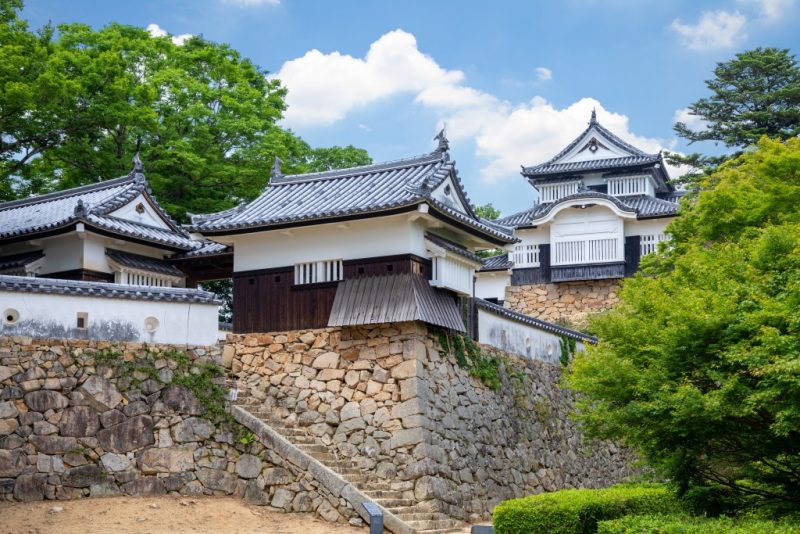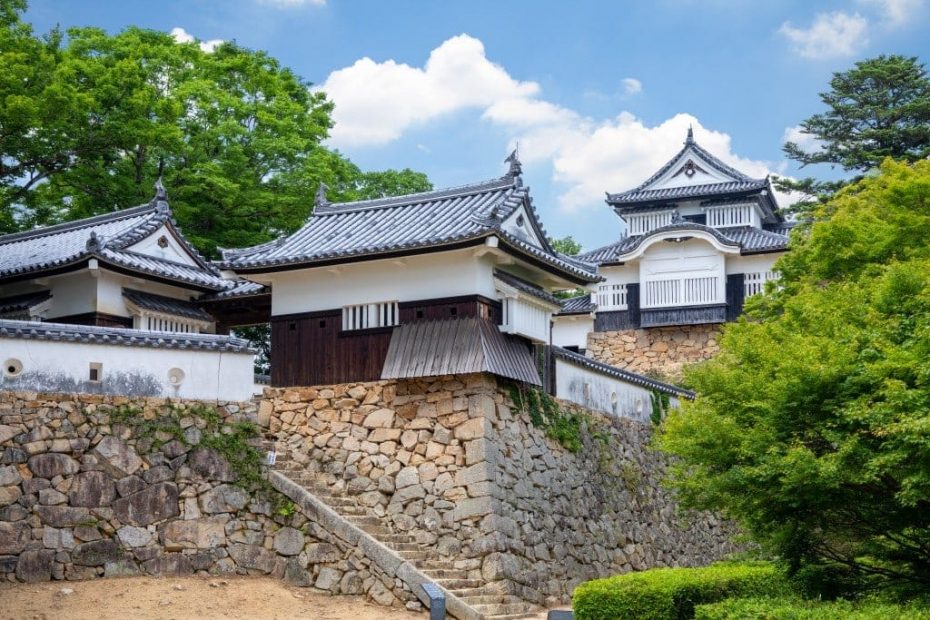 In the centre of the city is Matsuyama Castle. The imposing structure looms over everything below it. Originally built in 1627, the current castle is from 1854. You can get a cable car up to the castle and go inside to explore it.
Matsuyama was a favourite destination for the Imperial Family and one of the city's main sights, the Dogo Onsen, was where they would come to relax. This hot spring complex has a 3000-year history and is still in use today.
Another important part of the city worth visiting is Ishite-ji Temple, one of the 88 Shikoku temples that make up a famous pilgrimage route around the island.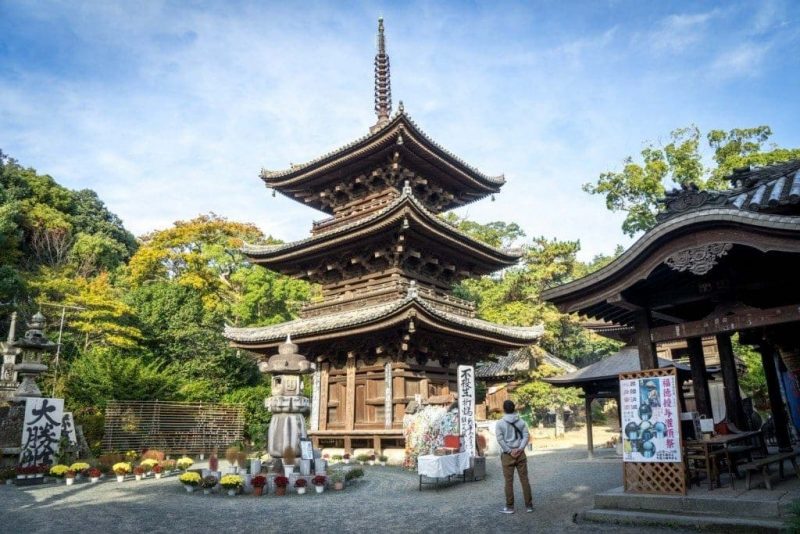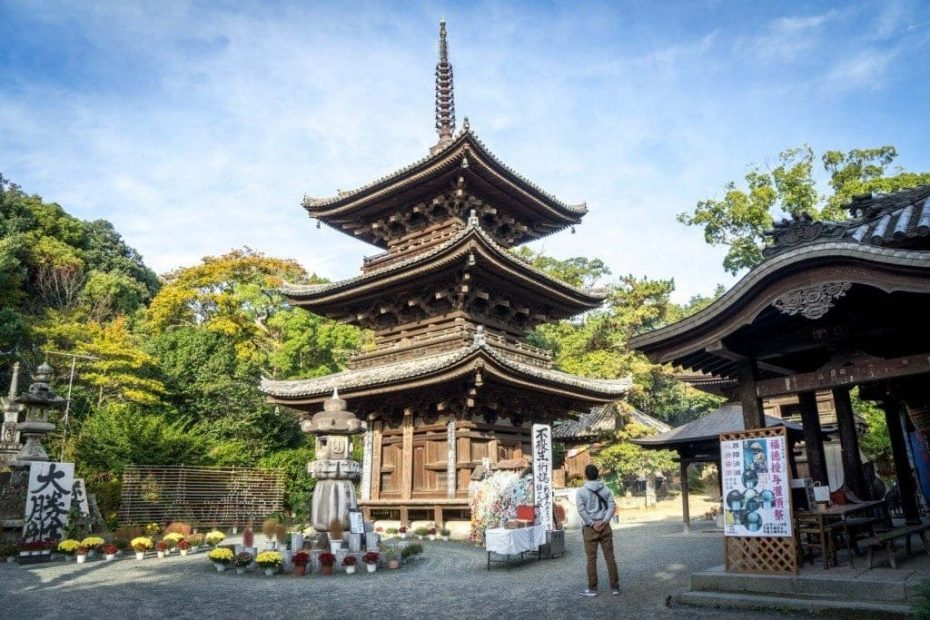 You'll find Matsuyama to be a very friendly place. People on the streets will hand you the local fruit – a mikan (which is like a mandarin) – and welcome you into their shops and restaurants. It's also worth trying other local foods like Taimeshi (sea bream served in raw egg and soy sauce over rice) and Imbari Yakibut Tamago Gohan (fried pork and egg over rice).
Don't Miss
Matsuyama Castle
Dogo Onsen
Ishite-ji Temple
How to get to Matsuyama
The easiest way is to fly. It's a short domestic flight from Tokyo. It's also possible to go by ferry from several ports on Honshu. And you can even go by train across the long complex of bridges that connect Honshu and Shikoku.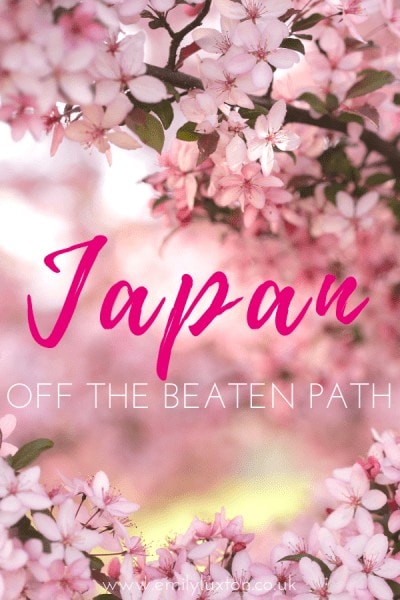 Japan Off the Beaten Path: Nature and Outdoors
Nikko, Tochigi
Best for: History, Culture, UNESCO, and Nature
Recommended by: Halef from The RTW Guys
Nikko is best captured in a famous Japanese saying "Never say kekko (beautiful) until you've seen Nikko". This is not an exaggeration – the mountain town is a must-visit destination for a reason. Some of Japan's most beautiful shrines and temples are located here, and they are protected by UNESCO. And at just two hours by train, it's one of the best day trips you can do from Tokyo – unless all that beauty entices you to stay longer!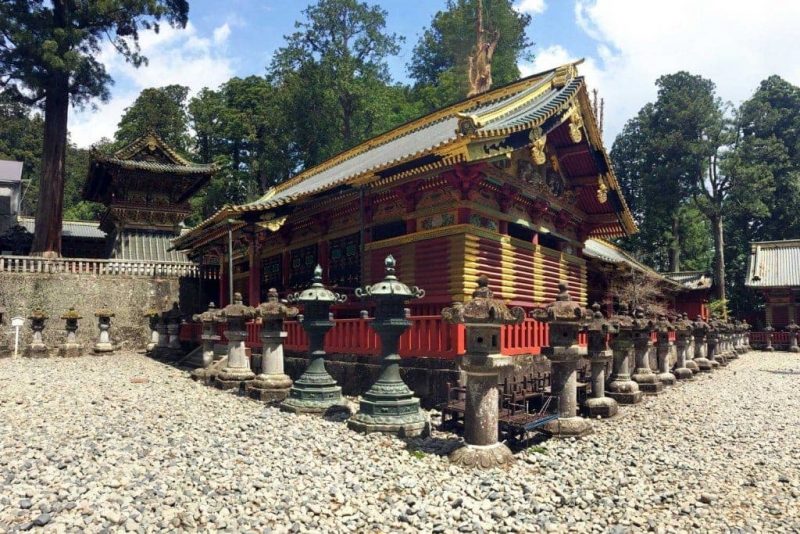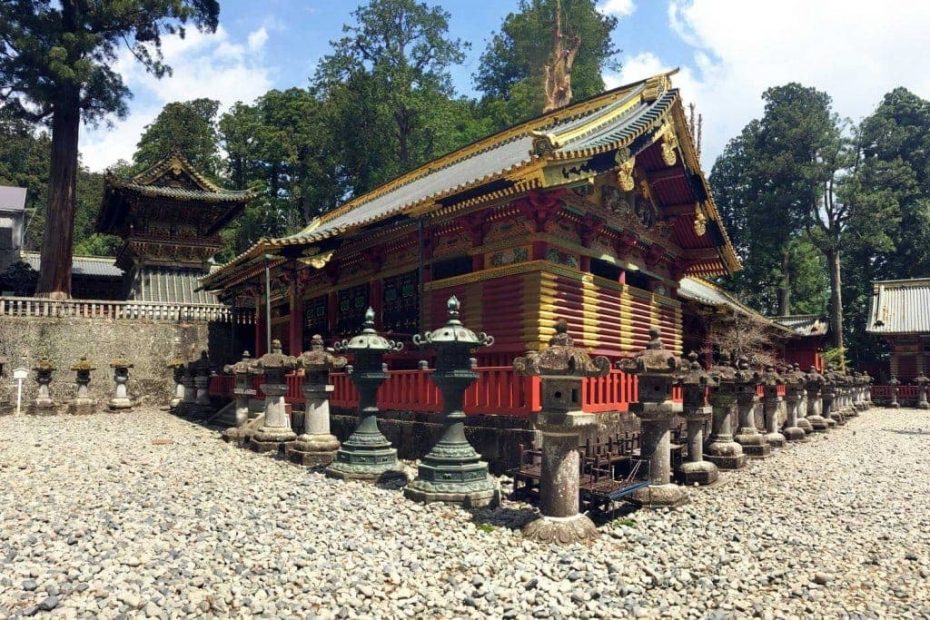 The best time to visit Nikko is during the sakura blooming season. Due to its high elevation, Nikko's cherry blossom festival typically runs slightly later than the rest of the country. Many of Nikko's famous cherry trees are highlighted with bright spotlights for all to enjoy.
For hiking romantics, Nikko mountainous landscape offers many different routes to enjoy nature. Be sure to check out the mythical Jizo Statues. Nobody has ever determined the exact number of the moss-covered Buddhist statues that are lined up to guard the Kanmangafuchi Abyss.
Don't Miss
Toshogu and Futarasan Shrines
Tamozawa Imperial Villa Memorial Park
The Kanmangafuchi Abyss and the Jizo Statues
RECOMMENDED TOUR: Nikko Toshogu Shrine and Kegon Waterfall Tour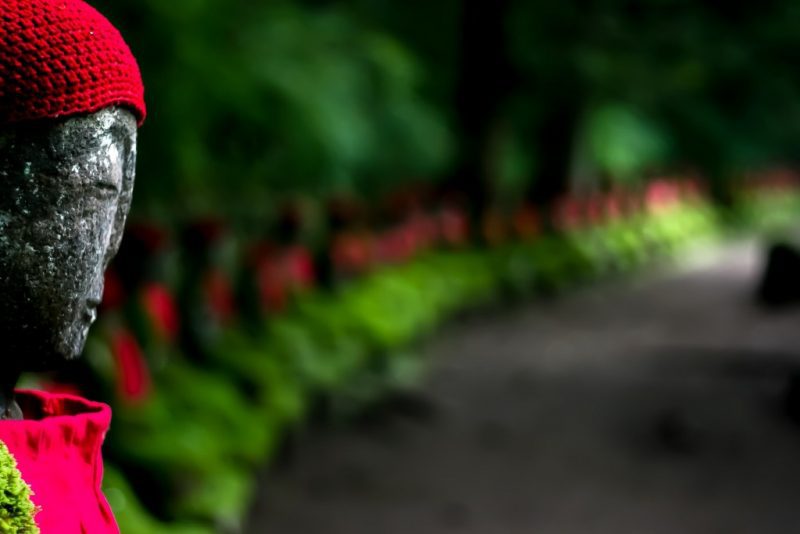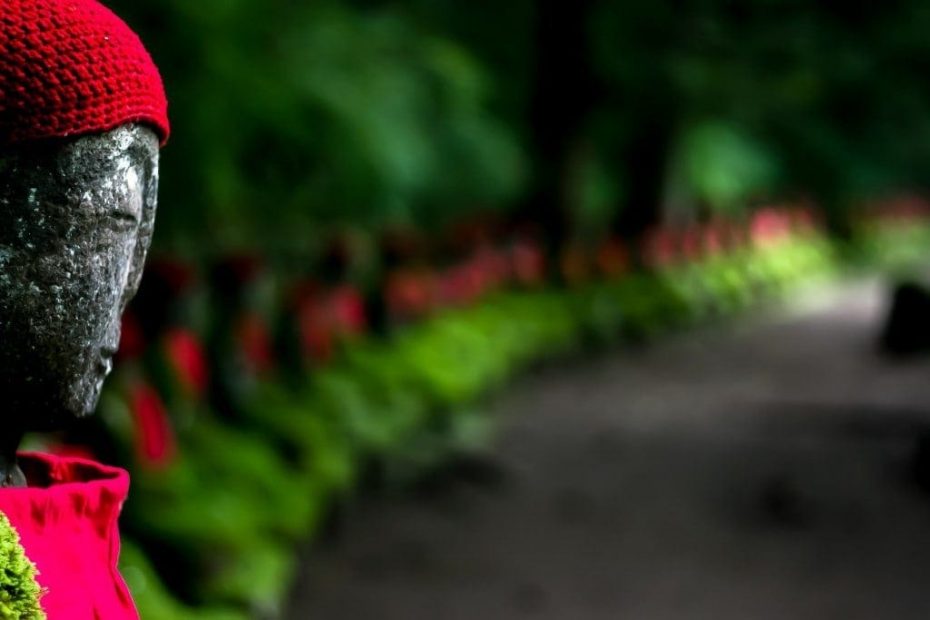 How to get to Nikko
Take the Tobu Line from Tokyo's Asakusa Station to Nikko's Tobu Station (2 hr journey). Be sure to board the right train cars, since the train will split off to different destinations.
For JR Pass holders, JR Tohoku Shinkansen links Tokyo or Ueno Stations to Utsunomiya Station. Then transfer to the JR Nikko Line (1hr 40 min journey)
Hida Furukawa, Gifu
Best for: Cycling, countryside, traditional architecture
Recommended by: Erin McNeaney of Never Ending Voyage. Read more about Hida Furukawa in her two-week Japan itinerary.
Hida Furukawa is a small riverside town in the mountains of northern Gifu prefecture. It's only a short train ride from Takayama but receives far fewer visitors, and the traditional wooden houses and temples are just as picturesque.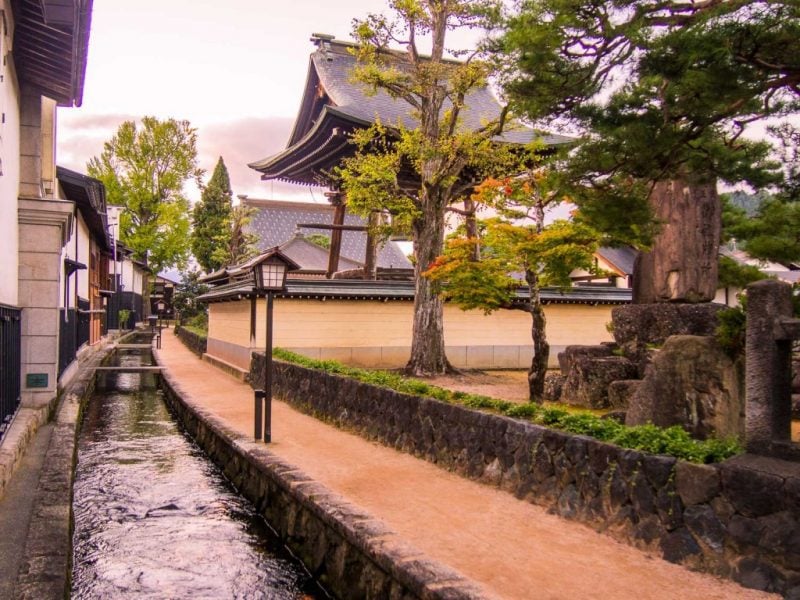 The old town is a lovely place to wander alongside the canals with large orange carp swimming past. You could also stop to sample sake in one of the breweries or visit the intricately carved Honkoji Temple.
The highlight of our visit to Hida Furukawa was taking a 3.5-hour cycling tour with Satoyama Experience. It's the best way to explore the beautiful countryside of rice fields and idyllic villages and learn about the traditions of the area.
The Furukawa Festival is held every year on 19th and 20th April and features a giant drum and beautifully decorated floats paraded through town.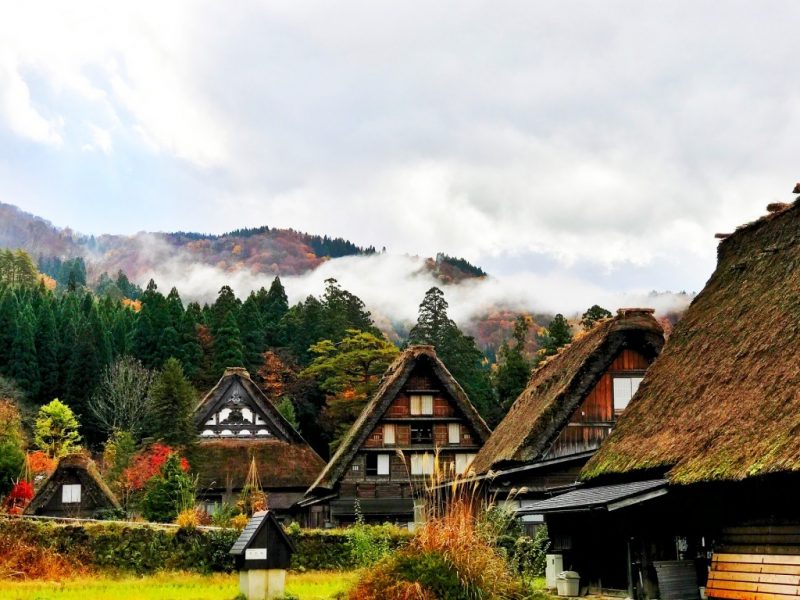 Don't Miss
Cycling in the countryside with Satoyama Experience
The carp-filled canals
The Furukawa Festival every April
A side trip to nearby Kanazawa with its famous Geisha village
How to get to Hida Furukawa
Hida Furukawa is only a 15-minute train trip from Takayama. From Tokyo take the shinkansen (1 hour 40 minutes) to Nagoya and transfer to the JR Hida limited express train (2 hours 40 minutes) to Hida Furukawa.
Mount Koya, Wakayama
Best for: Culture and history
Recommended by: Elaine & David from Show Them the Globe.
Mount Koya is a remote sacred mountain located high in the Wakayama Prefecture south of Osaka in Japan. Spending time there is a unique experience and one of the most incredible things we did during our time in Japan. Mount Koya is the birthplace of Shingon Buddhism and visitors can stay overnight in the ancient Buddhist temples and experience meals and prayer services with the monks. The Okunoin Buddhist Cemetery is home to over 200,000 headstones and the Mausoleum of Kobo Dashi, the founder of Shingon Buddhism. Make sure to visit the stunning Torodo Hall with its 10,000 lanterns lining the walls.
We recommend spending at least two nights in Mount Koya. This will allow you to take the time to explore everything this magical place has to offer.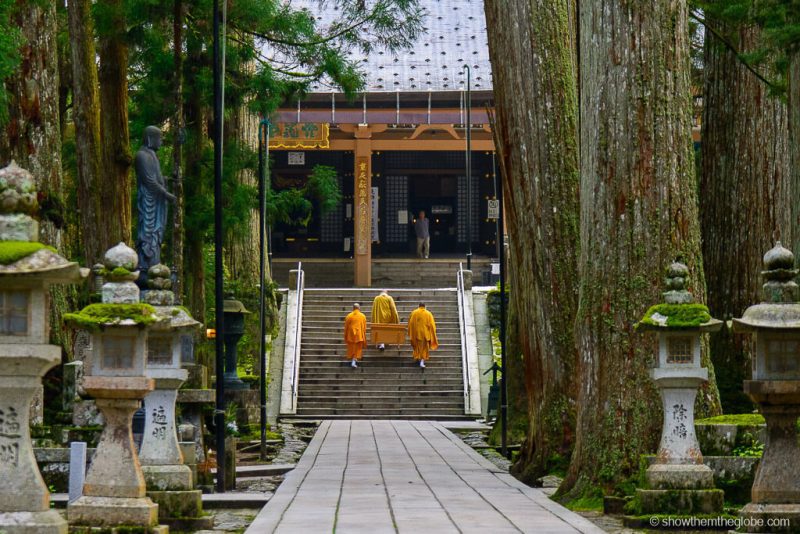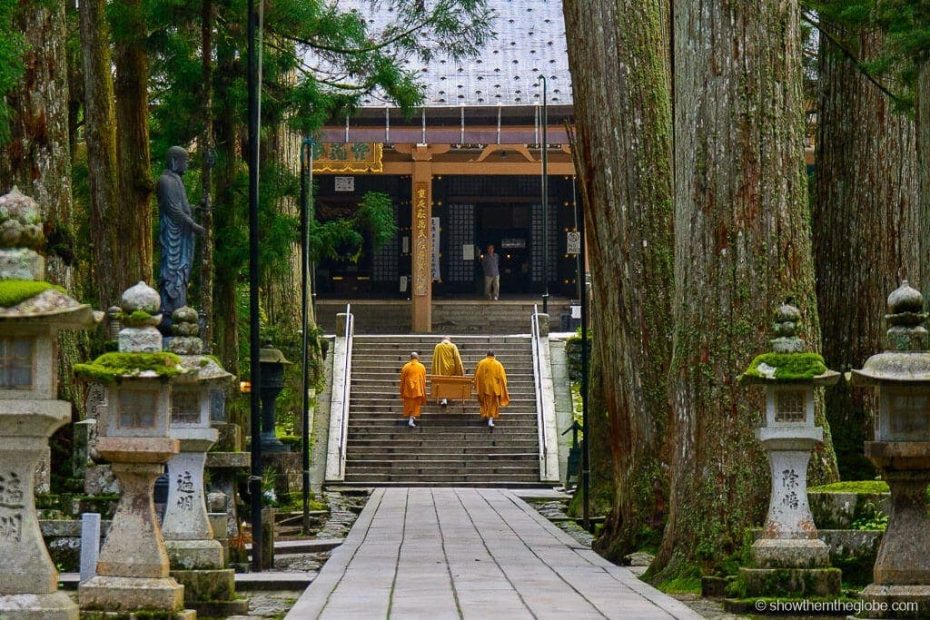 Don't Miss
Okunoin cemetery and the Kobo Daishi Mausoleum
Stay a night in a traditional Buddhist Temple
Enjoy the local delicacy of Shojin Ryori
How to get to Mount Koya
Mount Koya is most easily accessed from Osaka Namba or Shin-Imamiya Stations stations. Take the Nankai Koya Line from either station to the Gokurakubashi station. From Gokurakubashi a cable car takes you up the mountain to Koyasan. The JR pass does not cover this line. While it's possible to get to Mount Koya with a JR pass the route requires a few extra connections and additional time so we prefer to take the non-JR Pass route.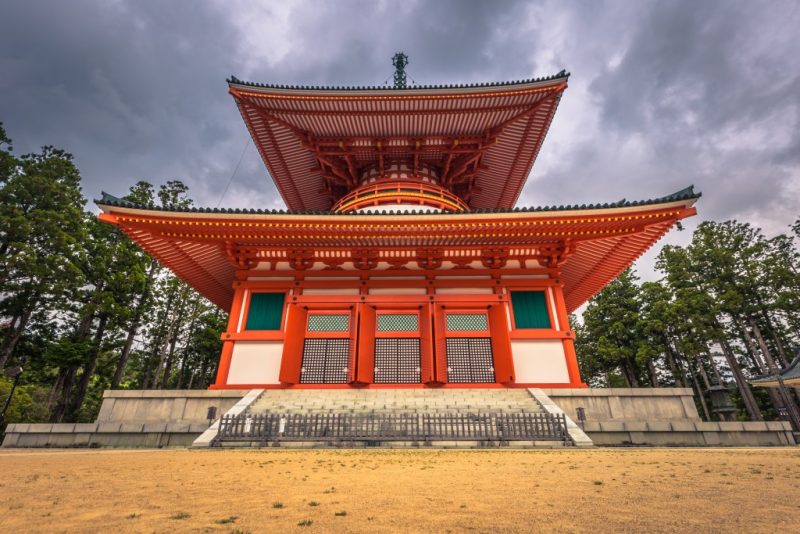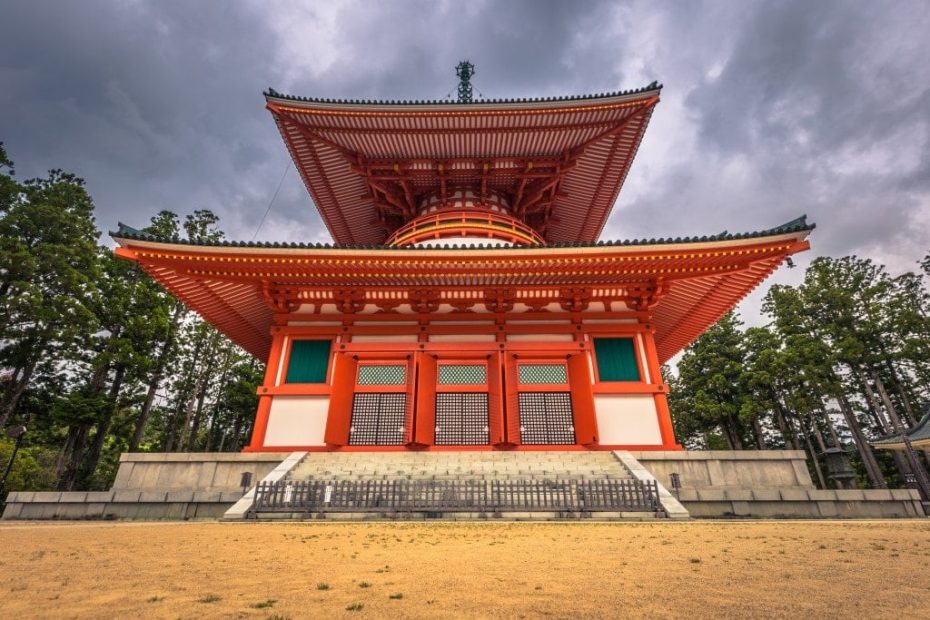 Lake Biwa
Best for: Nature, Relaxation, and Hiking
Recommended by: Kris & Sylvia from Wapiti Travel. Read more about Lake Biwa in their blog post.
Most of the tourist highlights in Japan are situated in busy mega-cities and in a certain way are the mega-cities themselves. If you have just 2 or 3 weeks to explore Japan you may find that you will spend the whole 3 weeks in a swarm of people surrounded by screaming billboards.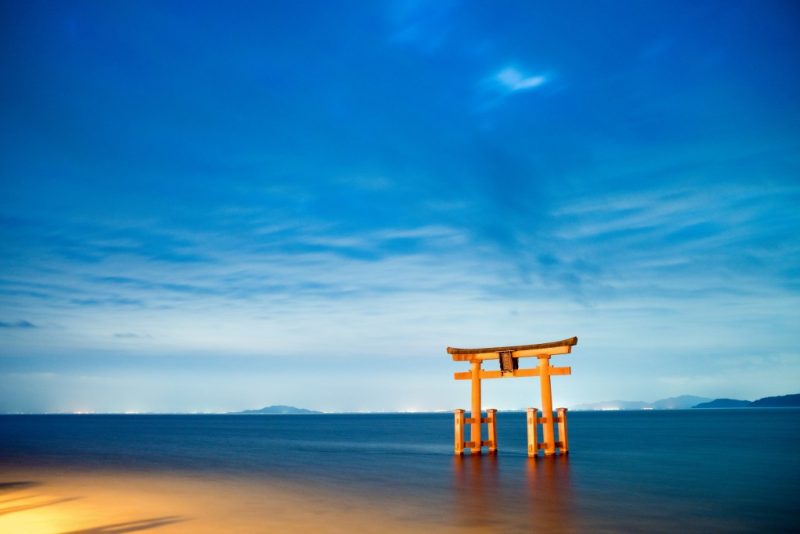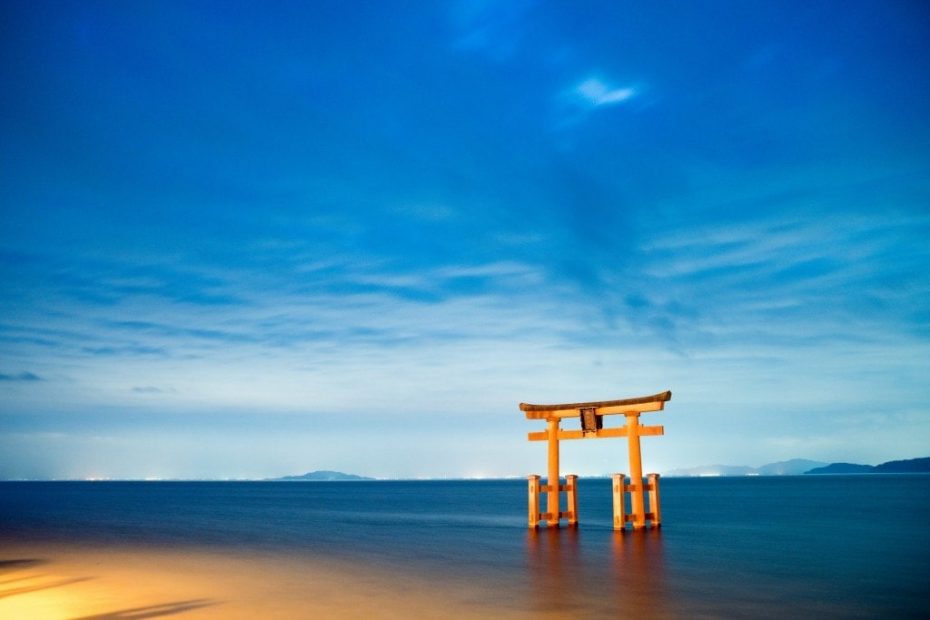 This is where Lake Biwa comes to the rescue. Lake Biwa is the largest freshwater lake in Japan. It's registered as a national park and is a great place for all kinds of water activities. You can go kayaking, windsurfing yachting etc. But also ashore you won't get bored as the lush green region invites you to hike or bike around the lake. There are also a number of notable shrines – including the shirahige shrine – which are worth a visit.
Don't Miss
Shirahige Shrine
Hikone Castle, which is particularly picturesque during the cherry blossom season
The rice plantations – you can even visit a farmer!
How to get to Lake Biwa
To get to Lake Biwa from Kyoto you either take the Biwako Line which runs along the east side of the lake or the JR Kosei line which runs along the west side.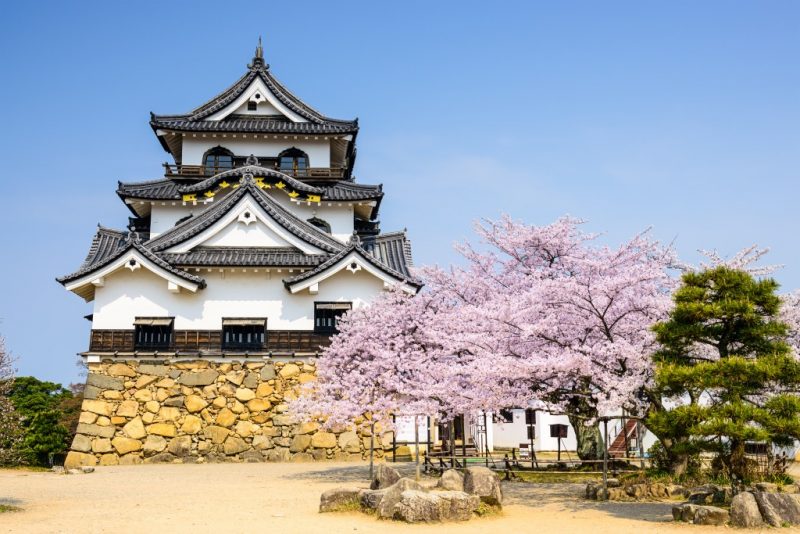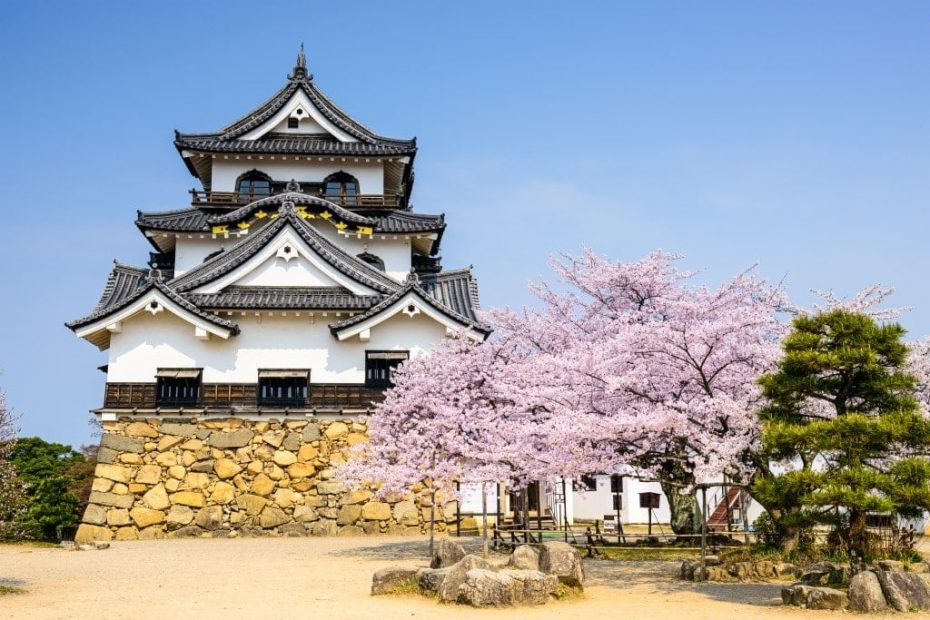 Kinosaki Onsen Town, Hyōgo
Best for: History, Culture, UNESCO, and Nature
Recommended by: Yariella The Beauty Backpacker
Kinosaki is a hidden gem that's mostly visited by the Japanese. With the likes of Tokyo, Kyoto and Hiroshima stealing the attention of international visitors, few tend to make the trip to this beautiful hot springs town located right along the willow tree-lined Otani-gawa River. Of course, that's probably what makes it all the more charming.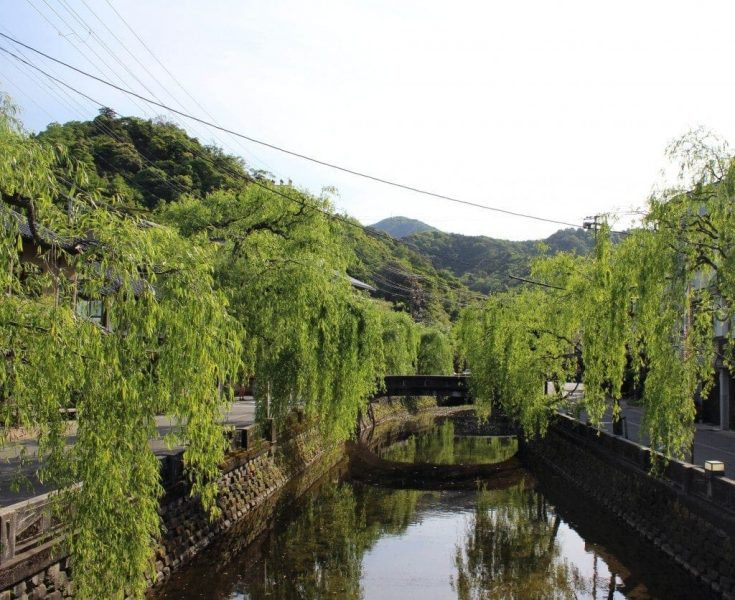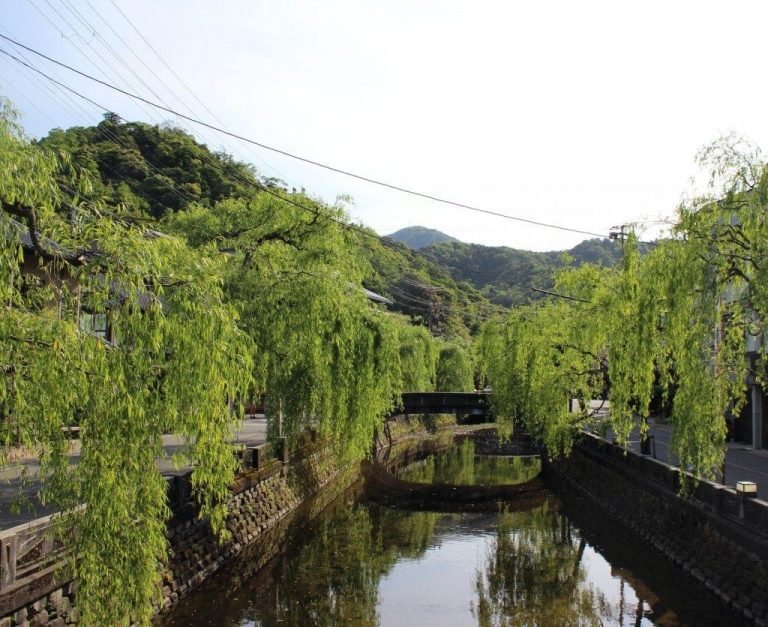 Kinosaki's abundant onsen were discovered in the 8th century, and almost instantly, ryokans sprouted up to cater to the samurai that started to pass through town. Today, these traditional Japanese hotels, with their impeccable interiors and haute cuisine, cater to tourists looking for a relaxing weekend getaway.
And I can assure you, a night in Kinosaki is truly a travel experience you will not forget. You'll dress up in a traditional yukuta (a casual, summer version of the kimono) and slip into geta (wooden clogs) to stomp – and stumble – around town sampling your way through Kinosaki's seven unique onsen. Slip into those soothing thermal waters and holiday relaxation mode will truly kick in. Kinosaki also happens to be both a great summer and winter destination. But if you plan your trip accordingly, you can also savour the delicious regional snow crab from November to March.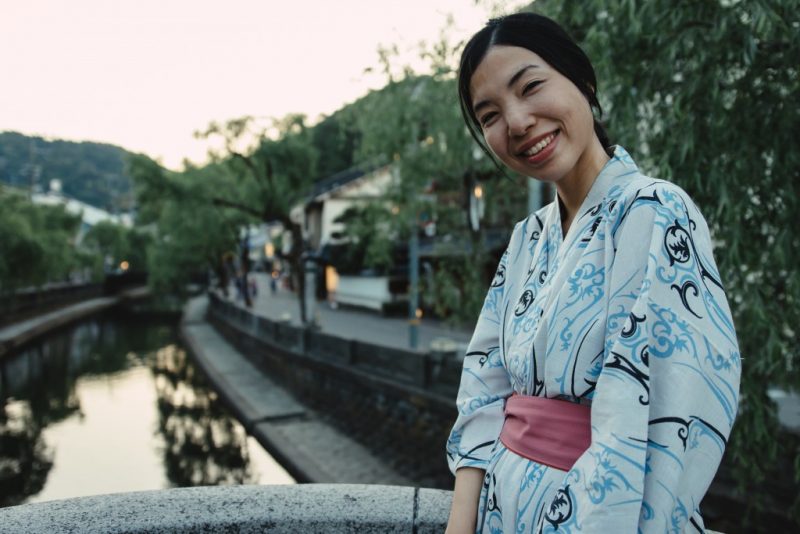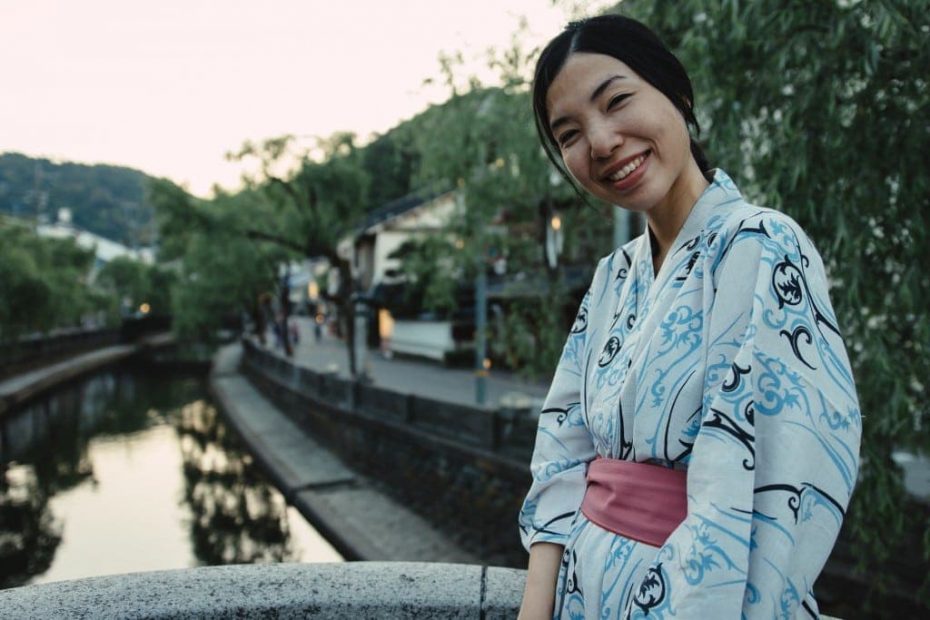 Don't Miss
Staying in a traditional ryokan and sampling the local haute cuisine
Dressing up in a yukuta and walking from onsen to onsen
Taking a stroll along the river
How to get to Kinosaki
Take the JR Shinkansen from Kyoto or Osaka station to Kinosaki (2 hours), then walk from the station to your booked ryokan
Yuzawa, Niigata
Best for: Skiing and adventure sports, onsens, and scenery!
Recommended by: Roxanna from Gypsy with a Day Job. Find out more about Yuzawa in her fab guide!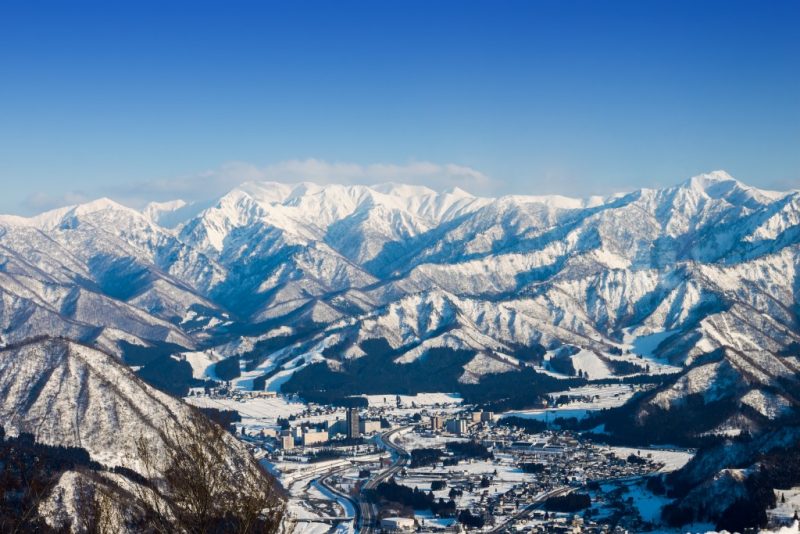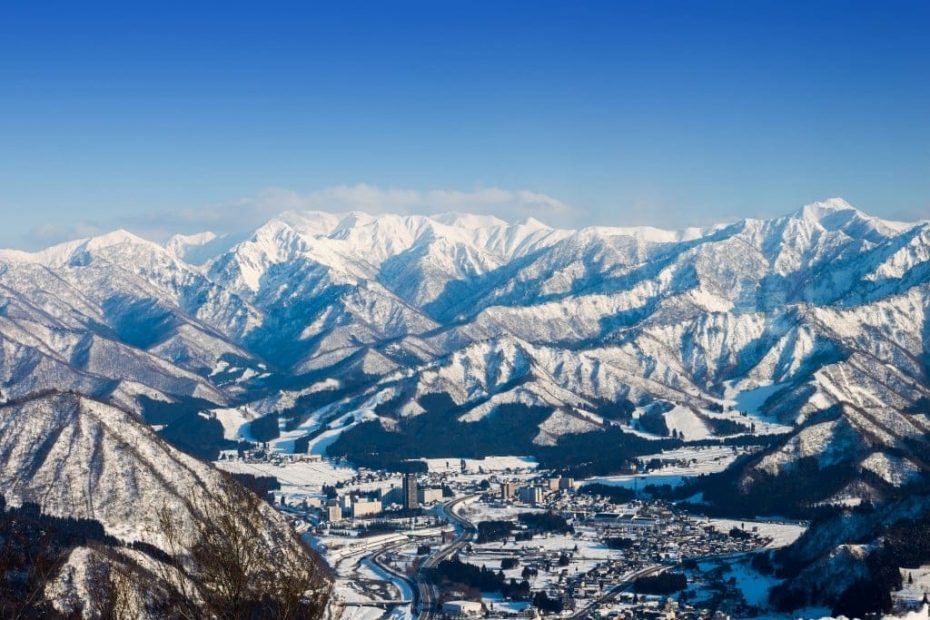 Yuzawa is a resort city in Niigata province. Historically, the city was known for its abundant onsen resorts, and was where the Nobel-winning Snow Country was written and took place.
Today it is better known for skiing and adventure. Although the city is not popular among Westerners, there are many things to see and do, particularly for those who crave adventure and majestic scenery, or a soak in the renowned onsen.
Yuzawa is busiest in winter, with several resorts taking advantage of the powdery snow for skiing, snowboarding, sledding, and even traditional snowshoe tours. In warmer weather, the gondola still operates, leading to ziplining, alpine slides, and even summer skiing. Calmer outdoor options include the city fishing park and sites of Japan's newest UNESCO EcoPark.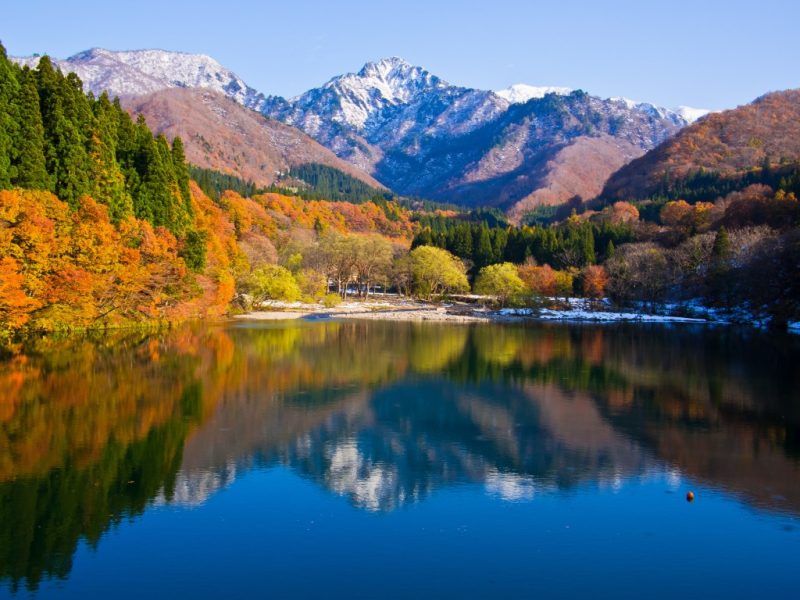 Don't Miss
Otsuki Firefly Park
Literary walk from Takahan Ryokan to Suwa Shrine
Ponshukan Sake Museum
How to get to Yuzawa
Take the Joetsu Shinkansen from Tokyo Station to Echigo-Yuzawa Station (1.5 hours). By car, take the Kanetsu Expressway (2.25 hours), but be prepared for about 5,000 Yen in tolls.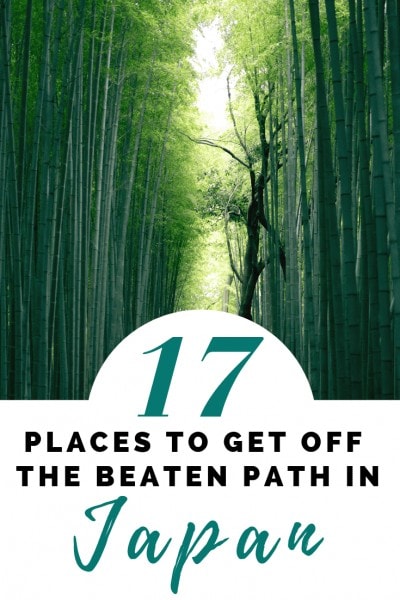 Japan Off the Beaten Path: Beaches and Islands
Yakushima, Kagoshima
Best for: Nature, hiking, and sea!
Recommended by: Jessica from Notes of Nomads. Check out her top things to do in Yakushima for more inspiration!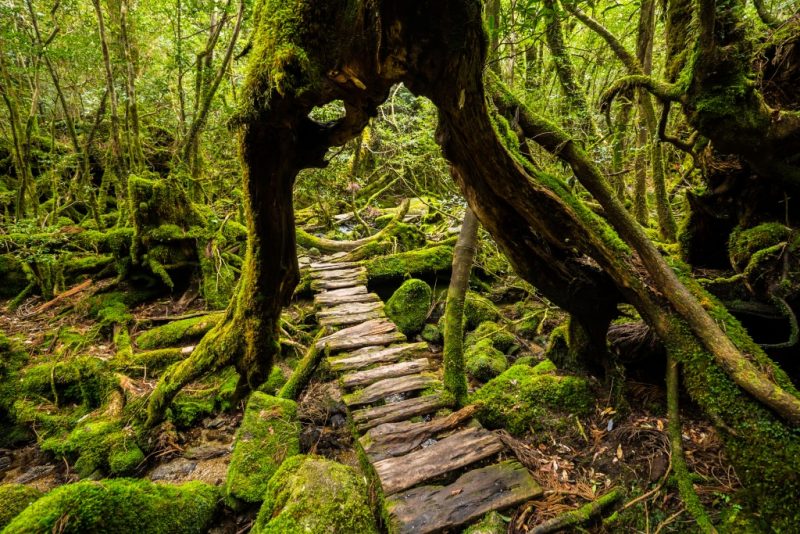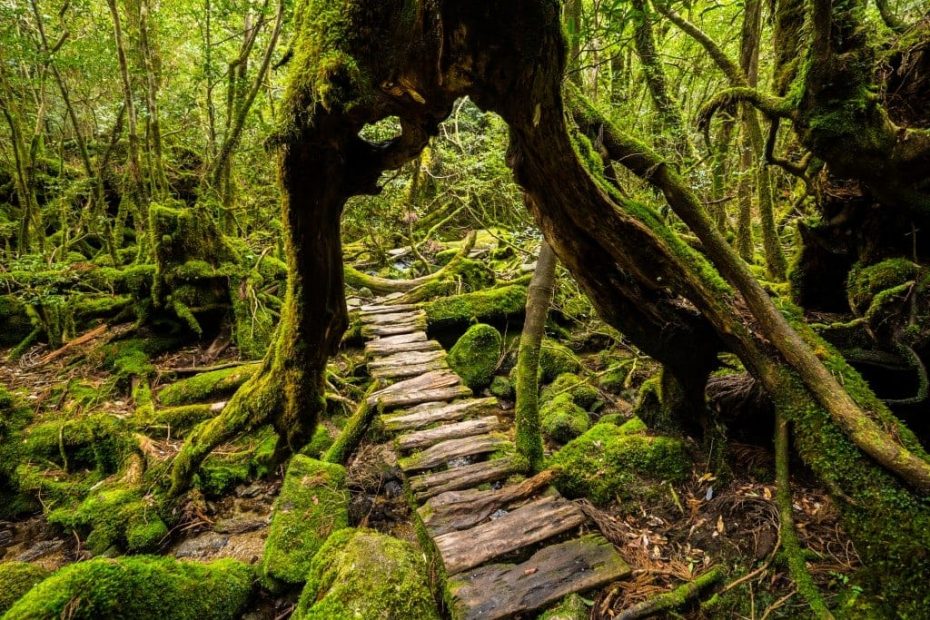 Yakushima is an island south of Kyushu mainland. Despite being a UNESCO World Heritage site, the island remains relatively unknown to foreign tourists. The entire interior of the island is lush forest and is most well known for its ancient cedar trees. These giants of the forest are thousands of years old and can have circumferences of up to around 30 metres! The picturesque and moss-covered Shiratani Unsui Ravine is an incredible place for viewing them and was actually the inspiration for the Ghibli animation Princess Mononoke.
The island is also a great destination for swimming and diving, and an extremely important place for the conservation of the endangered green sea and loggerhead turtles. In the North Pacific, loggerhead turtles only lay eggs in Japan. Half of them do so on Yakushima and 90% of those on one beach called Nagatahama on the island's north-west.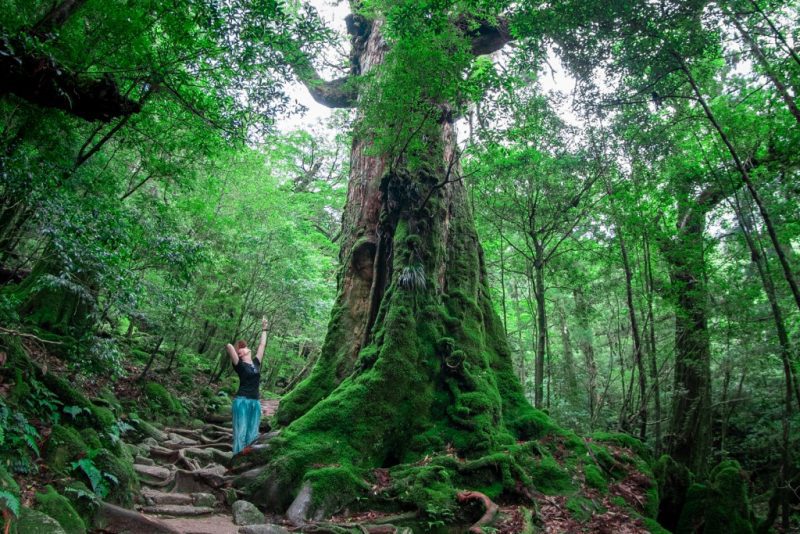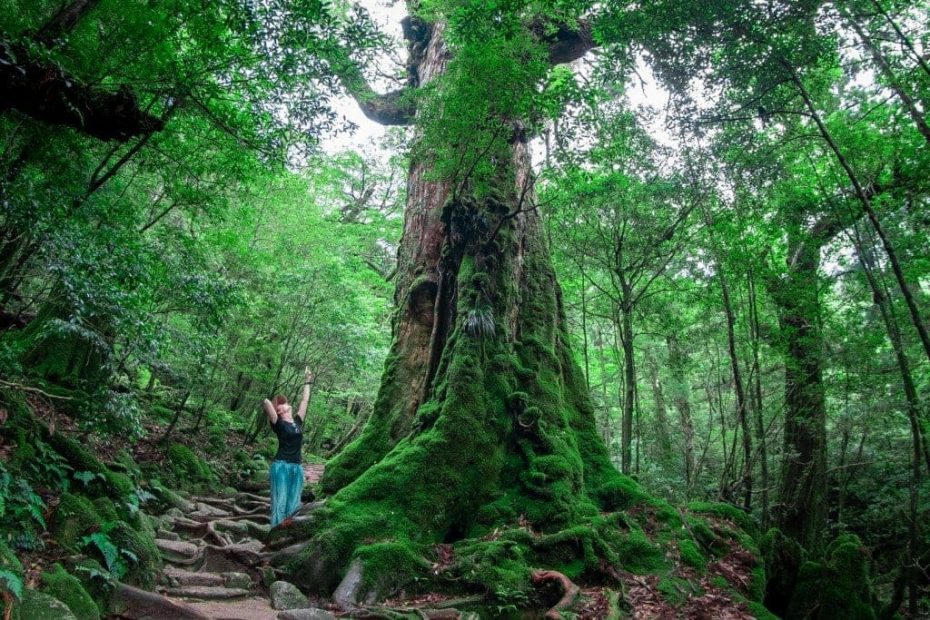 Don't Miss
Hiking at Shiratani Unsui Ravine
Sea turtle nesting and hatching observation at Nagatahama Beach (late April to late September)
Bathing at Hirauchi Kaichu Onsen (hot springs in the ocean!)
How to get to Yakushima
Yakushima can be accessed by plane or ferry. There are no direct flights from Tokyo, but you can take a flight to Kagoshima (1.5 hours) and then either fly or take the ferry from there. Flights from Kagoshima to Yakushima take 35 minutes, while the high-speed ferry can get you there in under 2 hours.
Yaeyama Islands
Best for: Beaches, adventure, and diving.
Recommended by: The Nomadic Boys – read more in their Japan guide.
We love the Yaeyama islands in Japan. This is the southernmost inhabited archipelago of Japan located around 2,000 kilometres (1,242 miles) from Tokyo.
Ishigaki is the main island, where most base themselves. As such it is well-developed and is also the main transport hub into and out of the Yaeyama islands with daily flights to/from Tokyo.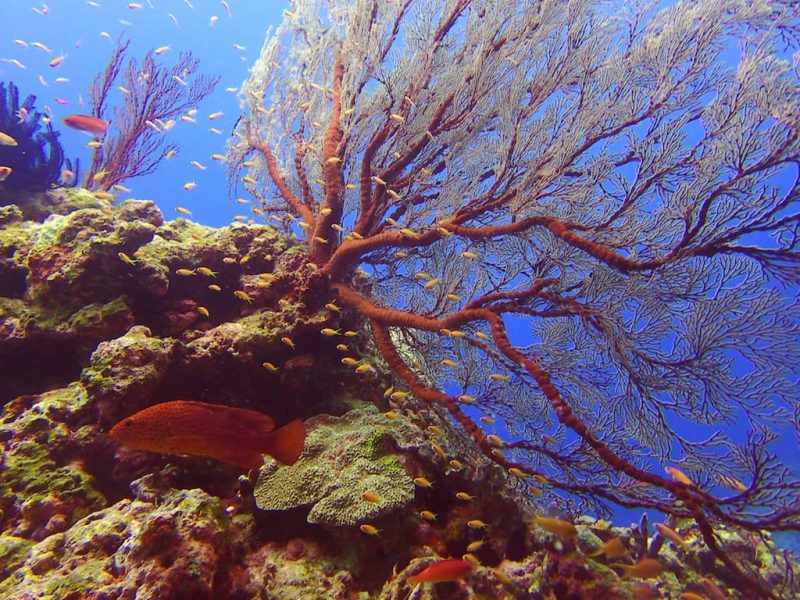 One of the things that makes these islands an amazing travel destination is the world-class scuba diving. There are numerous excellent diving sites, which you can reach by boat. One of our favourites it the Yonaguni Monument, which is a submerged rock formation off the coast of Yonaguni Island, considered Japan's underwater "Pyramid".
Other highlights in the Yaeyama islands is Iriomote island. This is one of the largest of the Yaeyama islands, but the least populated, with just 2,000 inhabitants. What makes it special is that 90% of this island is dense jungle and mangrove swamps, making it the perfect place to come for an adventure like jungle trekking, kayaking and swimming in waterfalls.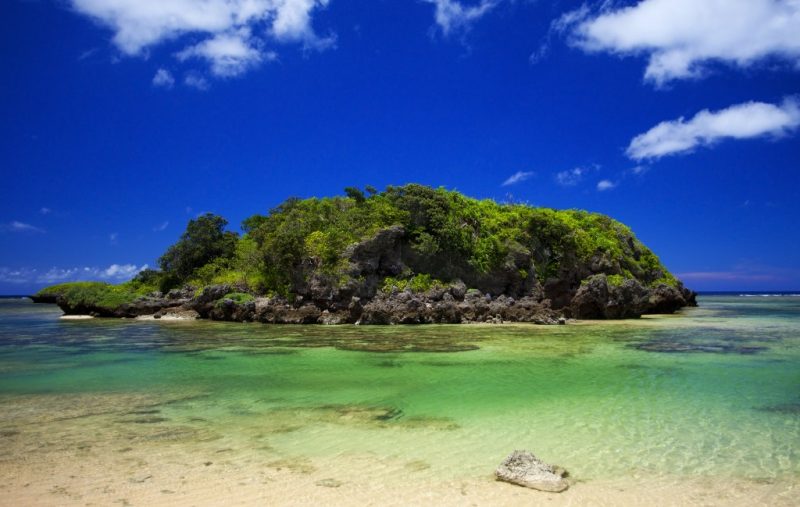 Other highlights in the Yaeyama islands is, of course, the food, particularly the sushi. We had some of the best, most delicious and fresh sushi and sashimi here during our Japan trip. We definitely recommend adding the Yaeyama islands to your Japan itinerary to see the more exotic and tropical side of this beautiful country.
Don't Miss
Cultural centre on Ishigaki
Kondoi beach on Taketomi island
Fresh sushi at the restaurants in Ishigaki
Scuba diving in the yaeyama islands (obviously!)
How to get to the Yaeyama Islands
There are daily flights to the Yaeyama Islands from both Tokyo and Kyoto. The islands can be visited all year round.
Naha, Okinawa
Best for: Beach, Shopping and Food
Recommended by: Daryl and Mindi from 2foodtrippers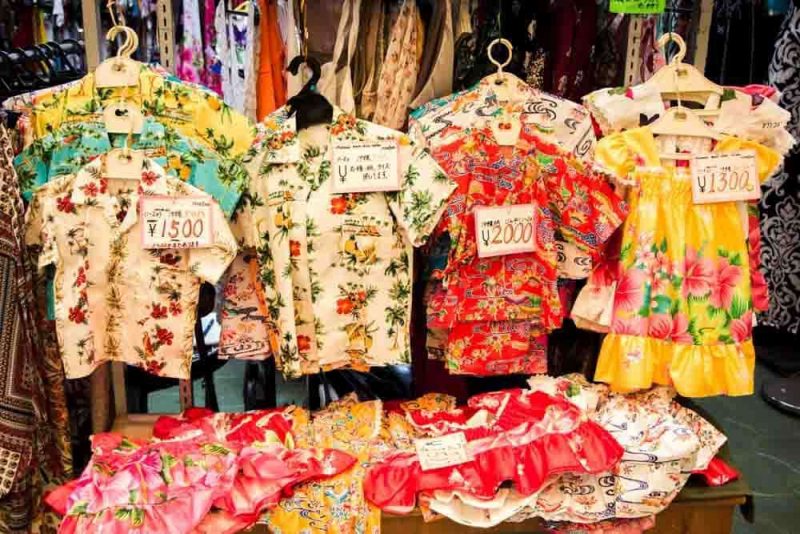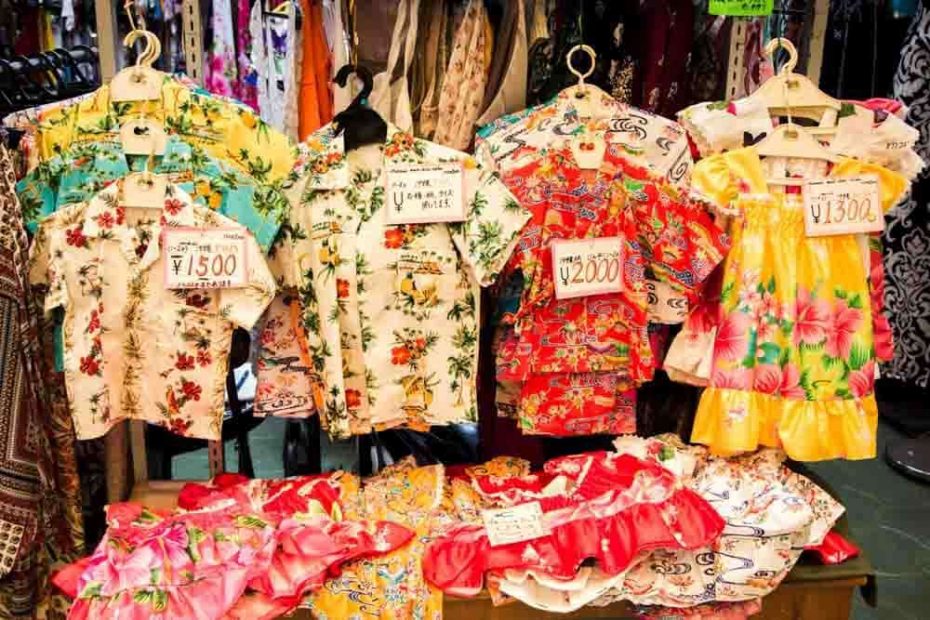 Naha, the capital of Okinawa, is a popular vacation destination and cruise ship port with lots to offer travellers visiting the island for just a day or for a longer duration. Beyond its sandy coastline, Naha has a bustling shopping scene filled with kitschy souvenir stores and classy pottery shops.
Many visitors are satisfied to spend their time lounging on the beach and shopping, but Naha offers activities for adventurous travellers as well as for those seeking to explore the island's culture and World War II history. Food travellers won't be disappointed – Naha is part of Japan after all. Popular Naha cuisine includes Okinawa soba, ultra-fresh fish and soft-serve ice cream.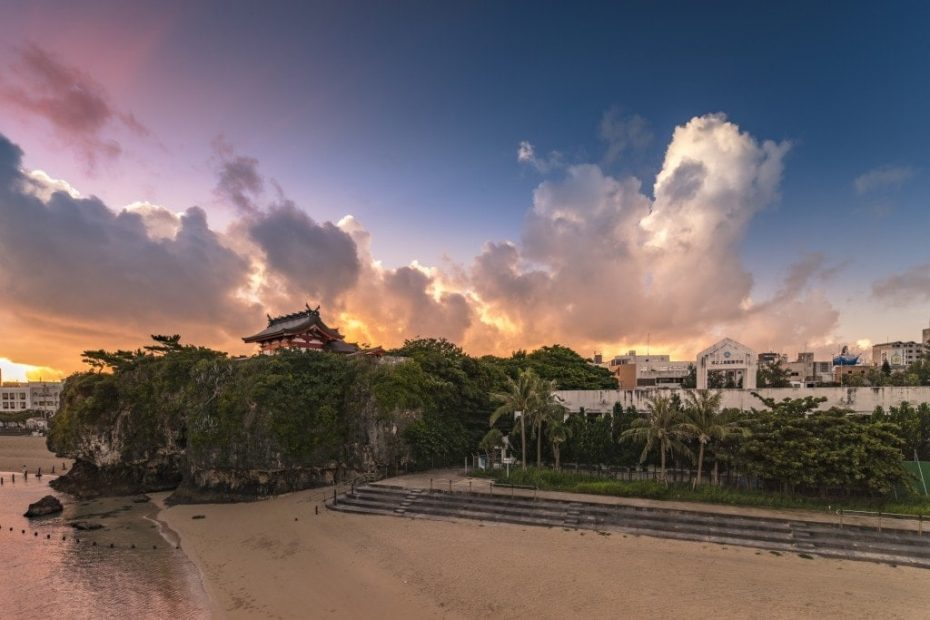 Don't Miss
Naminoue Beach
Shopping on Kohusai-Dori
Awamori Brewery
How to get to Naha
Flights are the best and fastest way to get to Naha. The island city is 1,558 kilometers from Tokyo and the flight time is about 2.5 hours.
Okunoshima, Hiroshima
Best for: nature, history, and bunnies!
Recommended by: Margherita from The Crowded Planet. Read her blog post about Okunoshima for more information.
Okunoshima, also known as Rabbit or Bunny Island, is one of the most unusual destinations in Hiroshima Prefecture. It's an island in the Inland Sea of Japan, famous for being home to thousands of rabbits who run around free and swarm visitors for treats.
At first sight, Okunoshima looks just like another of those 'kawaii' places found all over Japan, but in fact, the island conceals a deep and dark secret. It was home to a poison gas factory where weapons were made all through WW2, now housing a small museum. It is often believed that the rabbits are the descendants of animals used for testing while the factory was in function, but they were introduced decades later in an attempt to erase the island's dark past. In any case, Okunoshima is worth a visit – not just for the rabbits, but also for it history.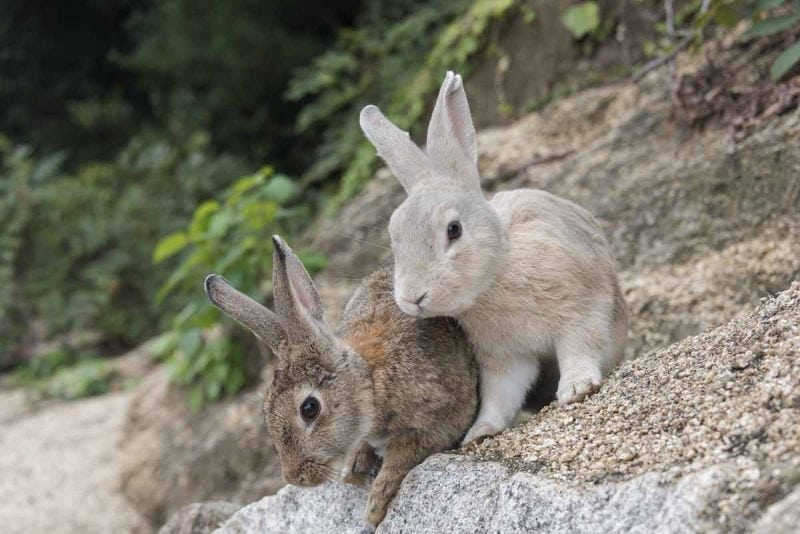 Don't Miss
Playing with bunnies (get them treats on the mainland!)
Exploring the poison gas factory museum
Checking out the views over the Inland Sea of Japan
How to get to Okunoshima
Take the Shinkansen from Hiroshima to Mihara station, then change for the Kure line to Tadanoumi, where you can get a ferry to Okunoshima Island. The ferry terminal is a short walk from the station. Including changes, the journey takes approximately 2 hours each way.
Ishigaki, Okinawa
Best for: Beaches, Nature, healthy Salt and Hawaii vibes
Recommended by: Alex the Swedish Nomad
Ishigaki is one of the most popular islands in the Okinawa prefecture along with the main island and Miyakojima Island. It's famous for the beautiful beaches and lush nature. Kabira bay is the most popular place to visit in Ishigaki island.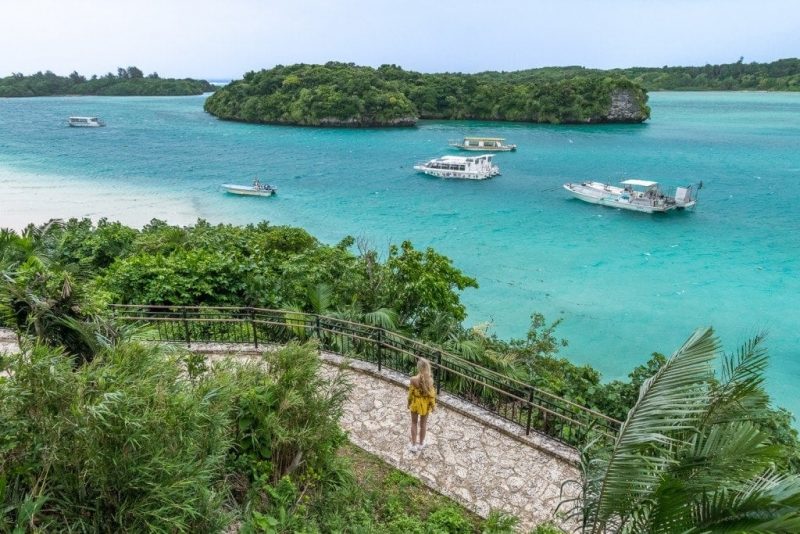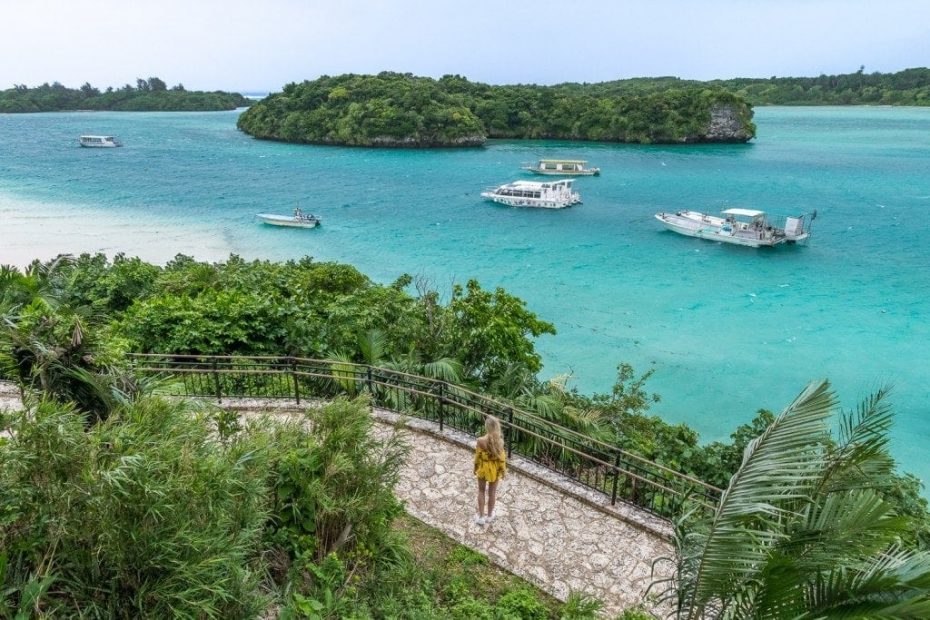 Don't miss the traditional salty soft ice cream. The salt from Okinawa is said to be very healthy, and the main reason for the longer average life-span. Okinawa is one of the blue zones in the world where people live exceptionally longer in average than other places in the world.
All of the Okinawan islands used to belong to US, and they had a big influence from Hawaii, and these vibes can still be seen around the island. Specifically in the main town – where you'll even see Pikachu in a Hawaiin shirt!
Nearby you also have the beautiful Taketomi-jima which is known for its traditional Okinawan houses, stone walls, sandy streets, and of course one of the best beaches in all of Japan. The snorkelling and diving is also fantastic.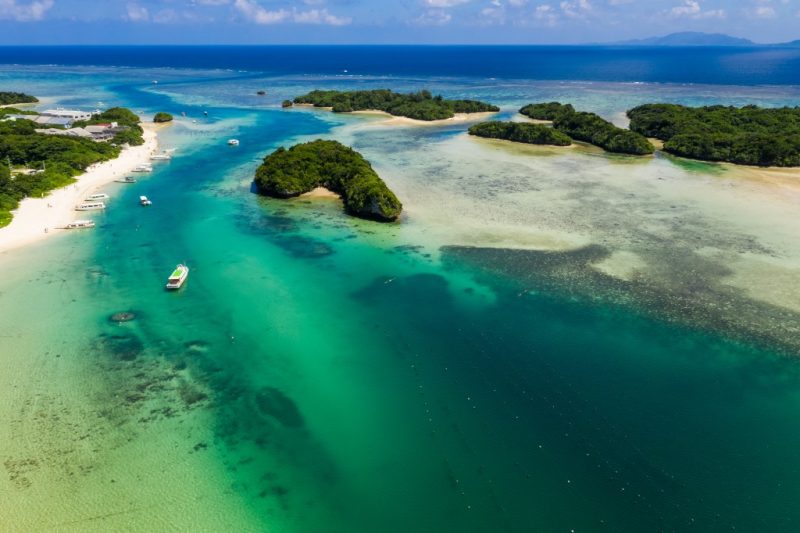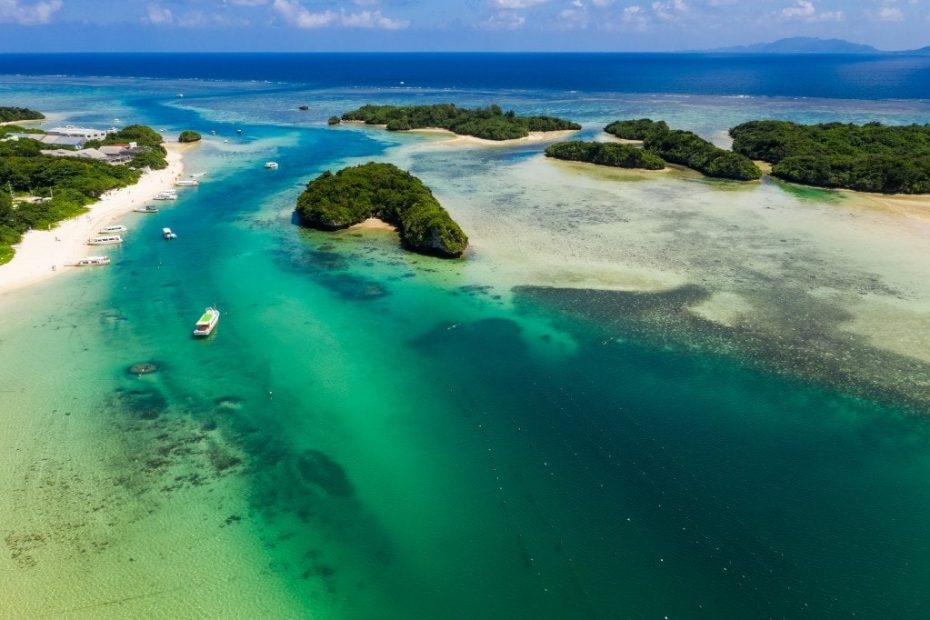 Don't Miss
Taketomi-jima
Kabira Bay
Mount Omoto
How to get to Ishigaki
There are daily flights between the Japanese mainland and Ishigaki. One could also go here by boat from other Okinawan islands.
Note: It's cheaper to buy the flights from abroad, because Japanese flights are usually more expensive to buy in Japan when booking domestic flights. This is the same for all of Japan. You can get around this, by using a VPN.
Getting Around Japan
Getting to some of the more off the beaten path destinations in Japan might seem a little overwhelming! I've included recommendations for how to get to each destination in the text above, so hopefully, that helps a little.
The best way to get around Japan is by train. If you plan on exploring a few places, you can book the JR Rail Pass. This comes in either 7, 14 or 21-day options, and gives you full and unlimited access to the public transport networks throughout the four main northern islands of Japan: Hokkaido, Honshu, Shikoku, and Kyushu. It also includes local JR buses which allow you to reach more remote locations.
Do you have any recommendations of your own for exploring Japan off the beaten path? Scroll down to leave a comment and share your top tips!
Pin this Post!