Some posts on this site contain affiliate links. If you book or buy something through these links, I earn a small commission (at no extra cost to you). Take a look at my privacy policy for more information.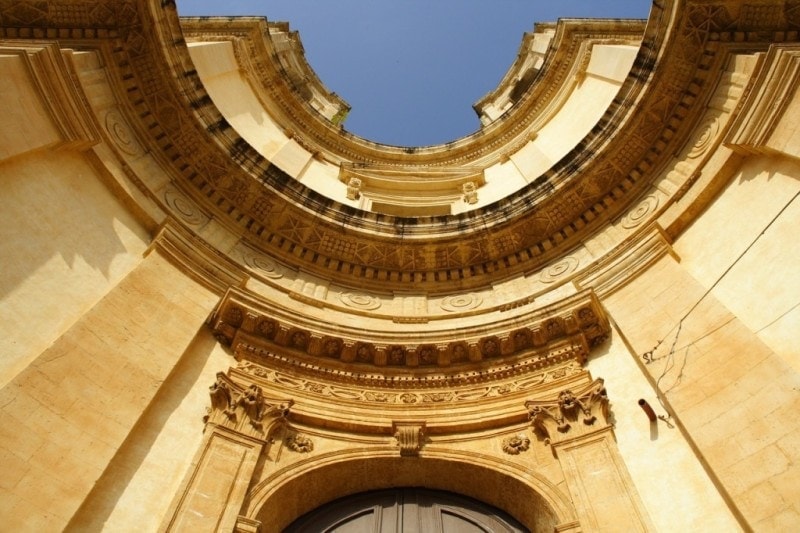 Most people know Sicily for it's beautiful beaches, numerous archaeological sites, and, of course, the famous Mount Etna on the island's east coast. But this is also an island of outstanding natural beauty, full of hidden gems which are just waiting to be discovered. Below are a few of the best places in Sicily off the beaten path…
Gole dell'Alcantara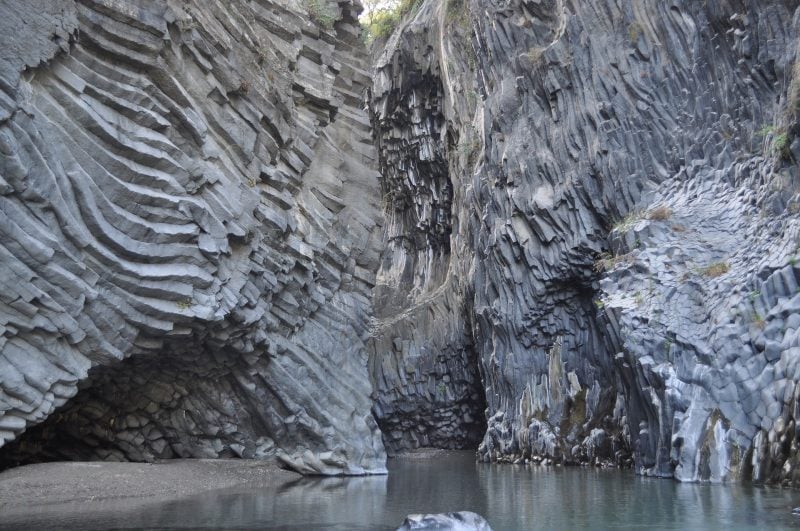 A stunning series of gorges lining the Alcantara river in North-Eastern Sicily, the Gole dell'Alcantara is a unique landscape in Italy and well worth a visit. The towering walls of the gorge were formed by lava, and have been shaped and patterned by water erosion over the ages, creating a fascinating effect.
Foce del Belice
According to The Telegraph, the Foce del Belice nature reserve in Western Sicily is "is one of the last remaining stretches of substantially untouched Sicilian coastline". Sweeping pine forests and rolling sand dunes create a spectacular environment that's home to plenty of wildlife. Those looking for a quiet beach will find plenty to choose from here, such as Le Solette.
Palermo Catacombs
One of the most unusual sites in Sicily is probably the Catacombe dei Cappuccini, or Capuchin catacombs, in the capital of Palermo. Although a slightly macabre tourist attraction, the catacombs of the Convent of the Capuchin Friars are a fascinating experience and one of the best things to do in Palermo.
The crypts are home to around 8,000 mummies, many of them fantastically well preserved, which give an interesting insight into the traditions of Palermo society. Most famous is the mummy of a two year girl called Rosalia Lombardo, who was embalmed in 1920 and who has been called the world's most beautiful mummy because of her perfectly preserved skin and hair. Eerie, but interesting, the Palermo Catacombs are definitely worth a visit!
Menfi
The small province of Menfi is at the heart of Sicily's wine growing areas, and is surrounded by some excellent vineyards including the popular Planeta. This is the perfect place to try the wines of Sicily, particularly because the town host's the three day Inycon event annually. Menfi is also a great place to sample some iconic local foods, like pane cà meusa, (spleen sandwich), sea urchins (eaten raw at the morning markets), and sfincione (a Sicilian pizza with a thick, spongy dough base).
Cave di Cusa
An ancient quarry not far from the town of Selinunte, the Cave di Cusa is where the stones for the great temples of Sicily came from. The quarry dates from the 6th century BC, and is a fascinating place to visit, with huge stone cylinders dotted throughout the valley. In springtime, the place becomes particularly special, when it's carpeted by colourful wild flowers.
If you've found any great hidden gems in Sicily, share your tips in the comments!