Some posts on this site contain affiliate links. If you book or buy something through these links, I earn a small commission (at no extra cost to you). Take a look at my privacy policy for more information.
When it comes to Italy, it seems people only focus on a handful of classic cities. Rome, Venice and Florence get visited so often that it's easy to forget this is actually a pretty big country. Italy has so much more to offer! Outside of the major cities, you can discover Italy off the beaten path. Culture, food, nature, and amazing sights exist all over the country!
The list of the best cities in Italy is much longer than the handful of popular destinations! Here are five fab alternatives to Italy's very beaten track. Avoid the tourists and discover a whole new side to the country…
READ MORE: 18 of the Best Small Towns in Italy
5 Places to Discover Italy Off the Beaten Path
Rome Alternative: Verona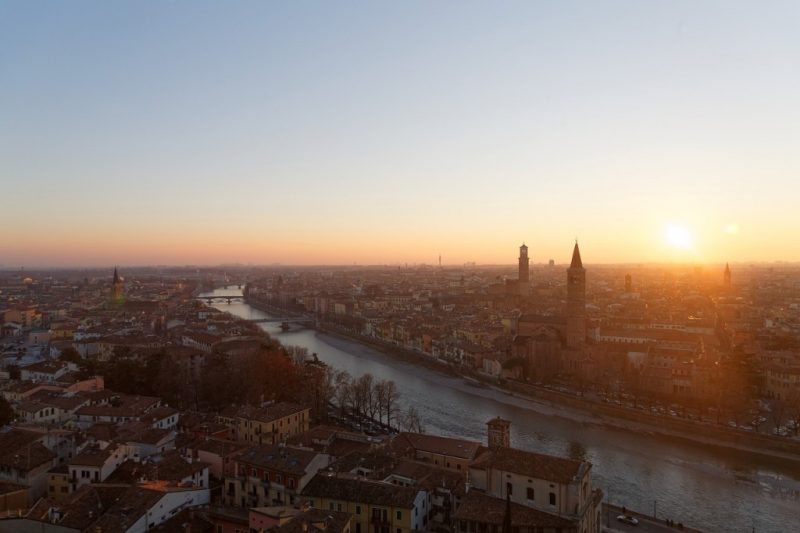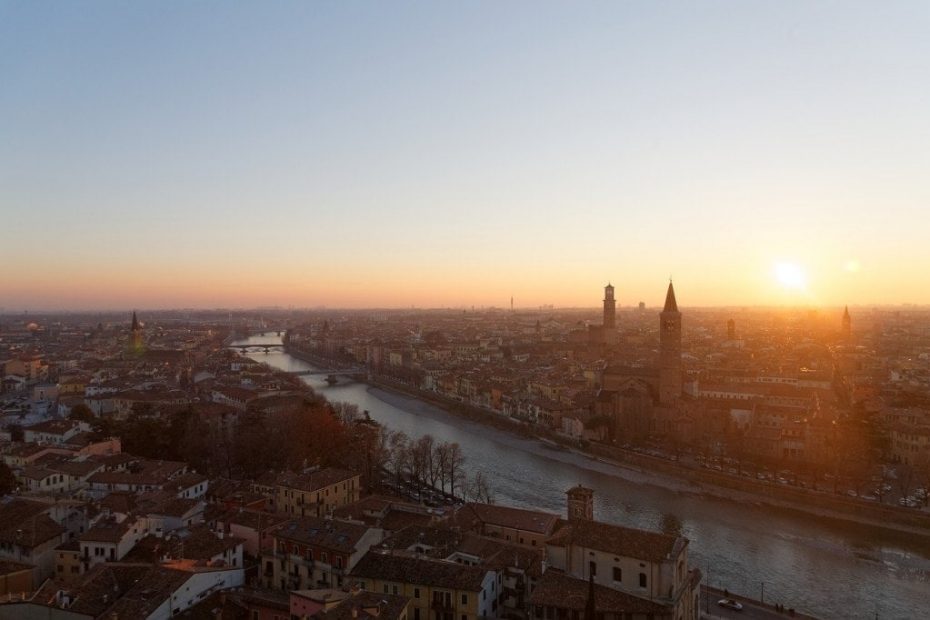 Although it may not boast the kind of Roman ruins that Rome itself is famous for, Verona does have a very well preserved Roman arena. And in theirs, you can actually attend a world-class opera. During the summer, at least! The marble seats of the Verona arena are the same ones that people have been using since the arena was built in 30 AD, so you'll want to rent a cushion! Shows are somewhat less gory since the days of the gladiators, but they are still mighty impressive.
Nearby, the region of Trentino is full of adventure, and you can easily reach Lake Garda for some R&R on the water if you need it.
RELATED POST: Lake Garda and Verona with National Holidays
Florence Alternative: Siena
An ideal, and far less overwhelming, alternative to popular Florence is Siena. This beautiful medieval town in the Tuscan countryside was voted Wanderlust Magazine's favourite European city.
Being a popular town, Siena is still "on the beaten path" a little. But it's definitely far quieter than Florence. Don't miss the breathtaking views from the top of the 88 metres high Torre del Mangia overlooking the Piazza del Campo.
Naples Alternative: Fondi
Halfway between Rome and Naples, the walled city of Fondi in the picturesque province of Lazio is a great alternative to either. This is well and truly Italy off the beaten path. A small city with an ancient history, Fondi is also ideally situated for visiting the stunning national park of Monti Aurunci. Experience the countryside this region is famous for!
Pisa Alternative: Lucca
Sara Lieberman at Fodor's recommends the walled city of Lucca as an alternative to Pisa. "Lucca's architecture is noteworthy, with the carved stone columns of the Duomo and pastel-coloured stucco buildings with terracotta roofs. Add to that the horse-drawn carriages, and the town takes on this magically charming vibe."
Less hilly than some of Italy's other medieval cities, Lucca is mostly pedestrian and is also very bike-friendly – plus it's a great place to avoid tourists in Italy, of which there are few. It was also the birthplace of opera legend Giacomo Puccini, composer of La Bohème and Madame Butterfly, and fans can drink an espresso in his honour at his regular haunt, the Caffe De Simo.
Venice Alternative: Treviso
Sometimes seen as a little Venice, Treviso is a medieval town just north of it's better-known cousin, which also features many crisscrossing canals and alleyways with far fewer tourists. Treviso boasts many medieval features, including the moat, walls and town gates – and with such a picturesque town centre this is the ideal place to simply stroll and soak up some of Italy's history. A perfect way to get off the beaten track in Italy.
Do you have a great recommendation for getting off the beaten track in Italy? Leave a comment