Some posts on this site contain affiliate links. If you book or buy something through these links, I earn a small commission (at no extra cost to you). Take a look at my privacy policy for more information.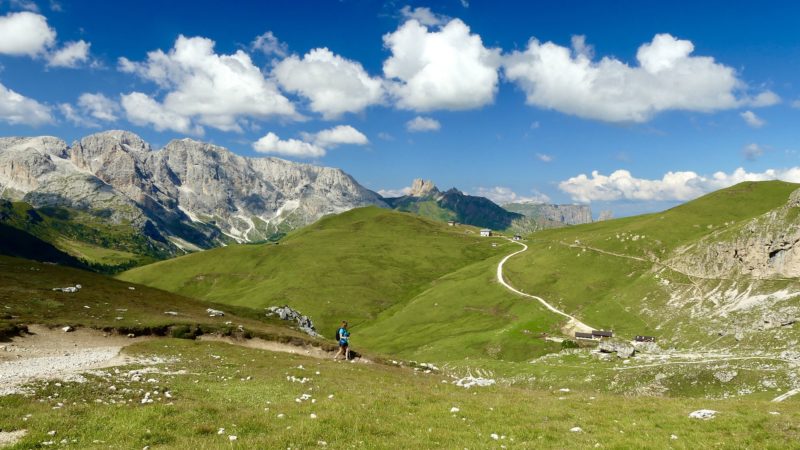 With its diverse landscapes, world-famous cuisine, and enticing culture, Italy is full of wonderful settings for walking holidays. The only difficulty is choosing where to go!
From the jagged peaks of the Dolomites to the gently rolling Tuscan countryside, there are endless possibilities for those seeking a more active holiday. It doesn't matter what level you are, either, as there are walking trails and tours to suit all abilities.
Explore colourful coastal towns and historic hilltop villages. Delve into the rich history and culture of cities like Milan and Rome, or get off the beaten path by heading to lesser-known towns like Trento.
Visit vineyards, swim in glittering mountain lakes, uncover ancient history, and delve into the delicious regional cuisines found across the country.
Whatever you're into, there's an active holiday to suit. Below, I'm sharing some great ideas for the best destinations in Italy for walking holidays. Which one would you pick?
This post was brought to you in collaboration with InnTravel (more on them in a mo). All words and opinions are my own, like always!
Ideas for Walking Holidays in Italy
1. Amalfi Coast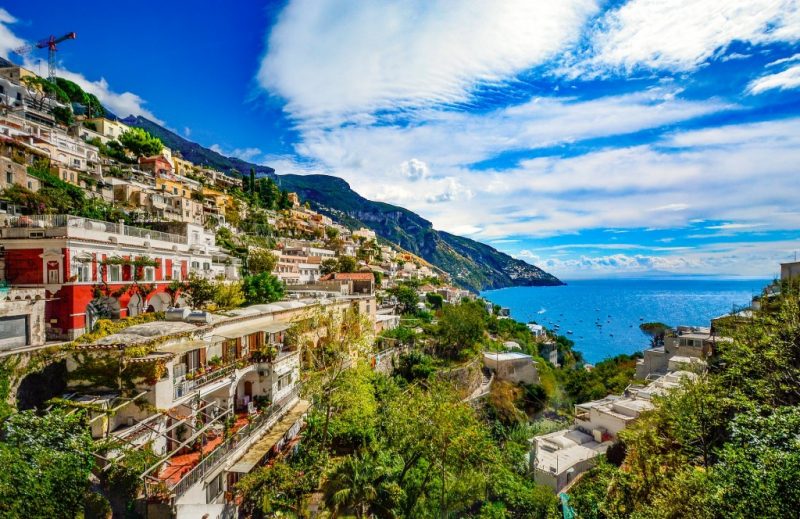 One of the most popular regions in Italy for walking holidays, cycling tours, and road trips, the Amalfi Coast is a 50km stretch along the stunning Sorrentine Peninsula just south of Naples.
This is a UNESCO-listed landscape, known for the colourful, topsy-turvy towns which cling to the cliffsides. Expect dramatic, winding trails through the Lattari Mountains, passing lemon groves, terraced vineyards, and postcard-perfect fishing villages.
The seemingly endless ups and downs make walking tours in the Amalfi Coast a bit of a challenge – but they're also what make the views so spectacular. And there are plenty of beautiful beaches to relax on at the end of a long hike!
2. Trentino and the Italian Alps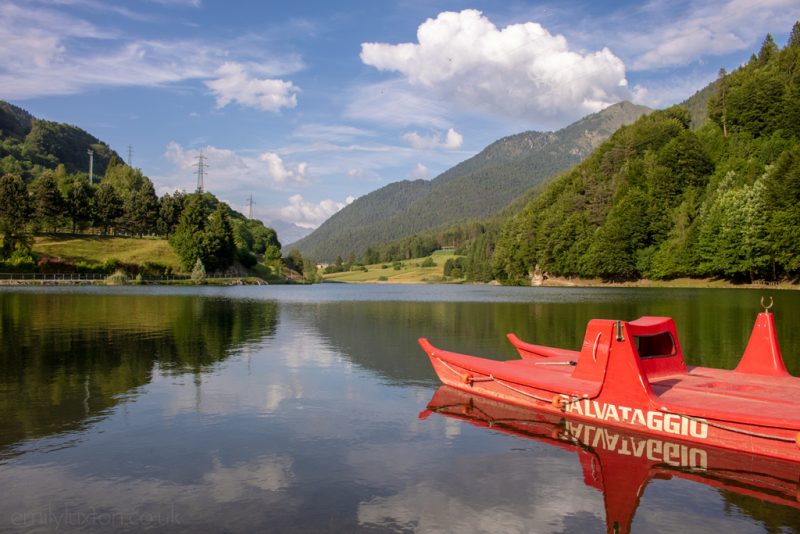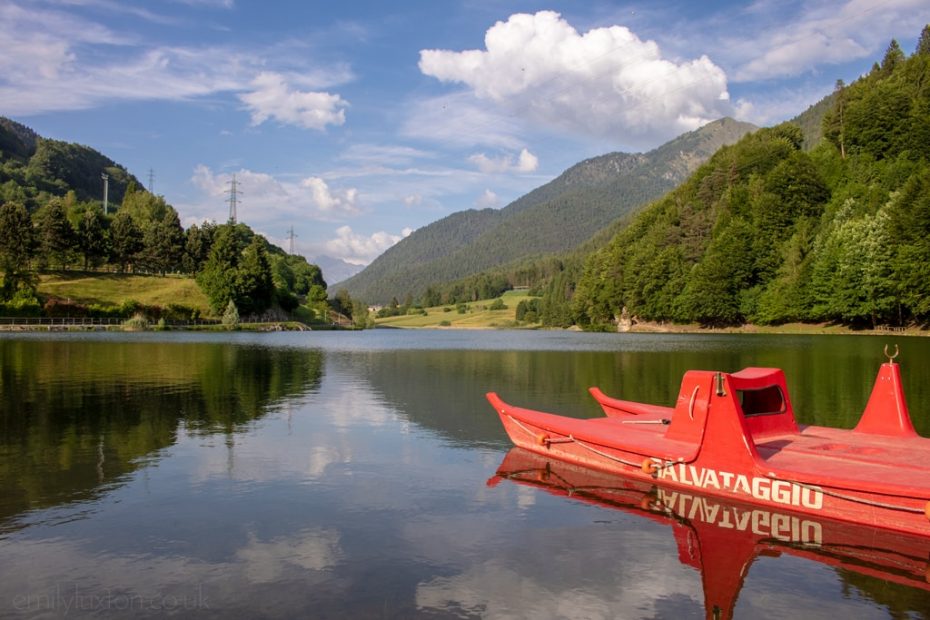 Trentino is one of my personal favourite regions of Italy, especially for walking and active holidays.
Stretching from the Dolomites in the southern Alps to Lake Garda, this glorious province is perfect for those in search of nature, outdoor adventures, and epic mountainscapes.
Wake up to the breathtaking views from the window of a simple rifugio (guest houses found along the mountain trails). Between hikes, cool off in the glittering mountain lakes – like Lago di Ledro, Lago d'Idro (like a mini version of Lake Garda), or Lake Roncone in the Valle del Chiese.
3. Cinque Terre and the Italian Riviera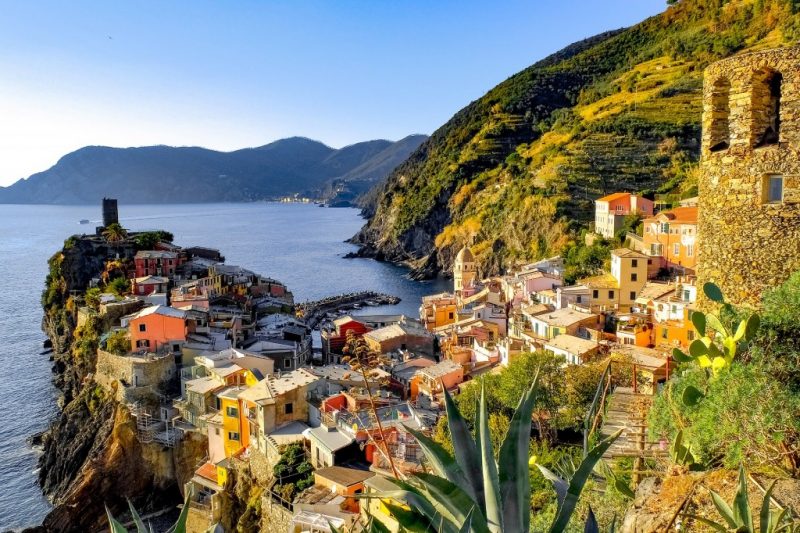 Cinque Terre is a string of five colourful, historic fishing villages dotted along the mountainous eastern end of the Italian Riviera.
For many centuries, the walking trails connecting the villages were the only way to travel between them. Today, those trails are an idyllic setting for one of the most popular multi-day walking holidays in Italy.
Walks between the towns are scenic – if steep – coastal trails with the sea as your constant companion.
4. Tuscany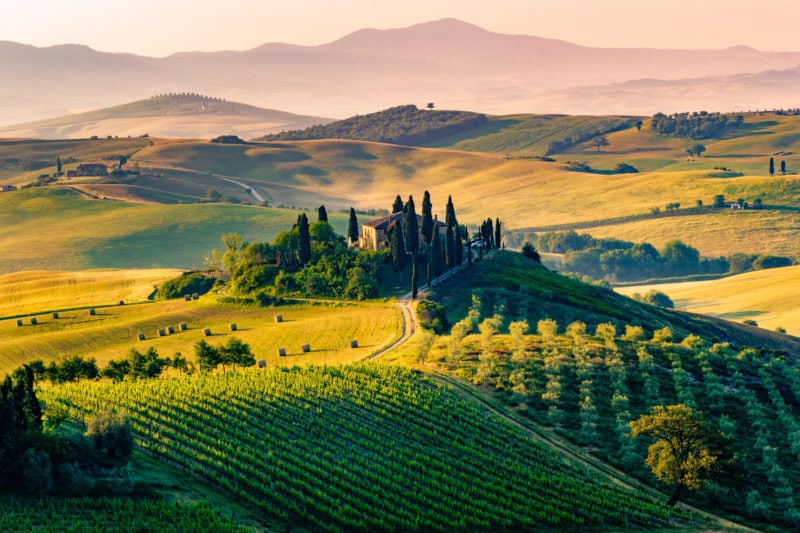 With its gentle countryside, rich culture, and seemingly endless rows of grapevines and olive trees, Tuscany might just be the perfect location for a walking holiday.
From the vineyards and hilltop villages of the Chianti Hills, to the volcanic landscapes of the Umbrian countryside, Tuscany boasts plenty of incredible settings to entice walkers of all levels.
If food and wine are your thing, plan a slower route with plenty of vineyard stops. Explore some of the best towns in Tuscany in search of great restaurants and bars to sample all the best local cooking. And be sure to stay at an agriturismo – a farm stay, which usually means plenty of amazing local food.
5. The Dolomites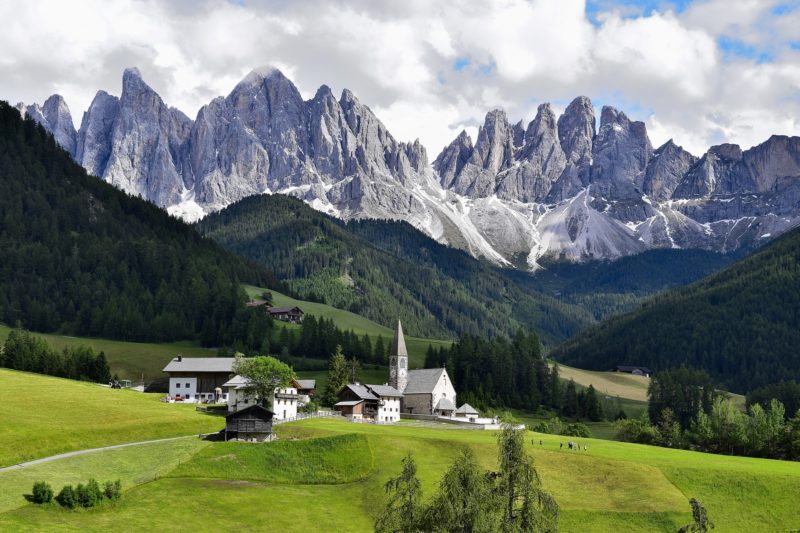 Although the Dolomites are technically part of the Alps, they are also recognised as a separate mountain range. One which is also a UNESCO World Heritage Site.
Head to Südtirol (South Tyrol) for a mountainous walking holiday in the Dolomites that combines Italian and Austrian culture. Although it's a part of Italy, the dominant language in this region is German. The cuisine is a delightful blend of the two countries, too.
Explore high alpine pastures, sparkling glacier lakes, and dense forests – all with the jagged peaks of the Dolomites as your backdrop!
6. Puglia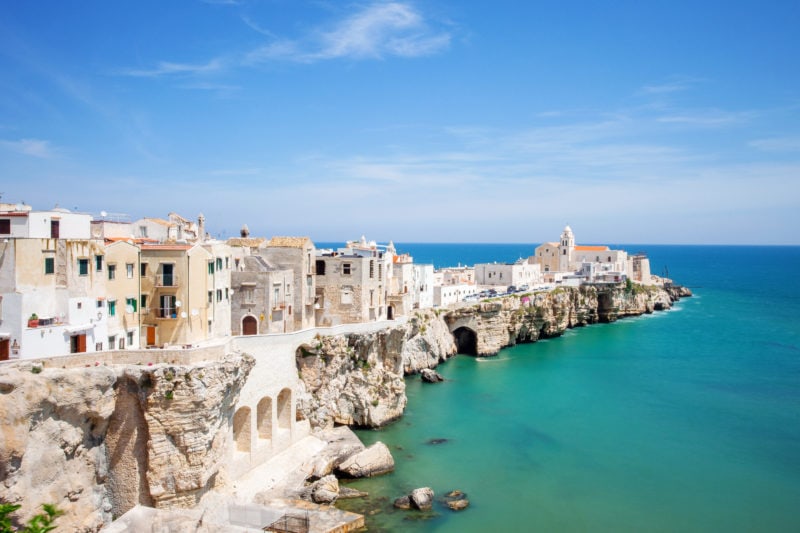 Located in the "heel" of Italy's boot, Puglia is fast becoming one of the most popular regions in the country. And with good reason.
From the stunning coastline to the unmissable all-white city of Ostuni, and from sleepy fishing villages to rich rural landscapes characterised by red earth, this is a part of Italy that feels entirely different to the rest of the country.
It has its own cuisine – known for delicious seafood dishes – and its own distinct culture. Don't miss the unusual Trulli houses; white-painted dry stone huts with conical roofs which can only be found in Puglia. You could even stay in one!
7. Italian Lake District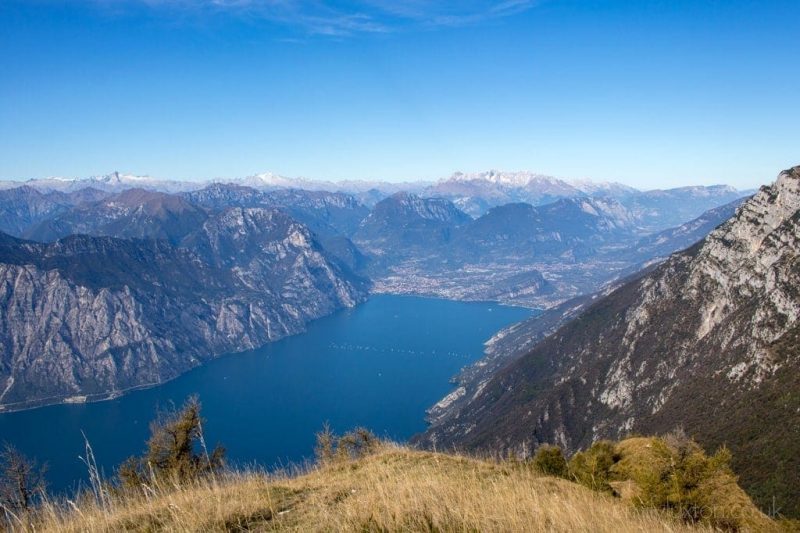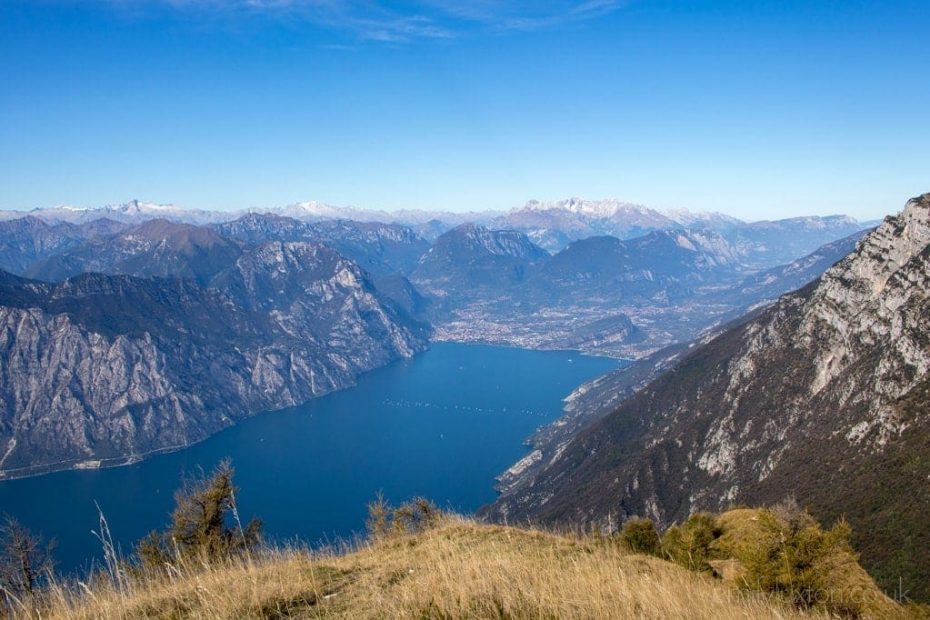 Italy's Lake District is ideal for a lazier kind of active holiday! The area is made up of five major lakes: Maggiore, Lugano, Como, Iseo and Garda. But there are also numerous smaller (and quieter) ones to visit.
Mix up your walking tour with relaxing days by the lake. Take a boat tour of Lake Garda or try your hand at watersports like SUP or windsurfing. You can even give paragliding a go if you fancy something a bit more adventurous!
If you want to escape the crowds that flock to Como and Garda, try visiting lesser-known spots such as Lake Iseo.
8. Via Francigena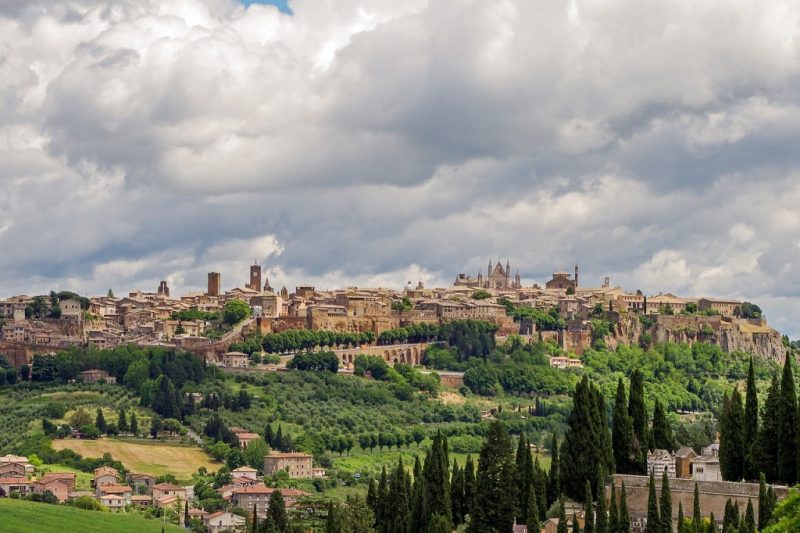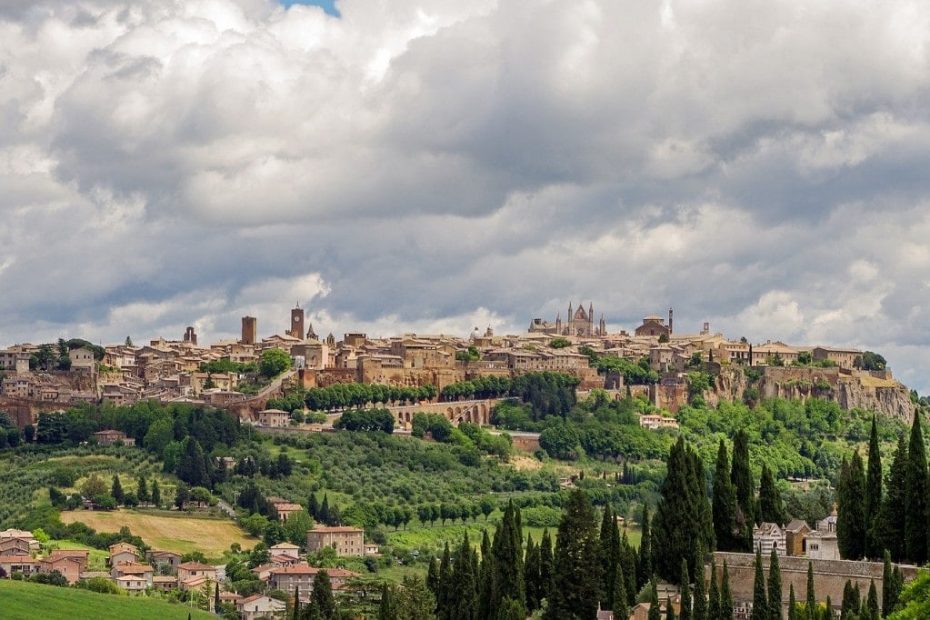 Looking for something a little more spiritual? The Via Francigena is Italy's version of the famous Camino de Santiago in Spain. But as well as being much less well known, it's also a LOT longer!
The full Via Francigena pilgrimage begins in Canterbury in England, then travels more than 2000km through France and Switzerland, across the Alps, to reach Rome.
Just walking the Italian section, from the Swiss Alps, would take about 50 days. If you don't have quite that much time to spare, you can hike the very last section of the trail, from Orvieto to Rome, in around 10 days. This section of the trail is dotted with ancient Etruscan villages, beautiful lakes, and historic sites such as the Roman amphitheatre at Sutri.
9. Sicily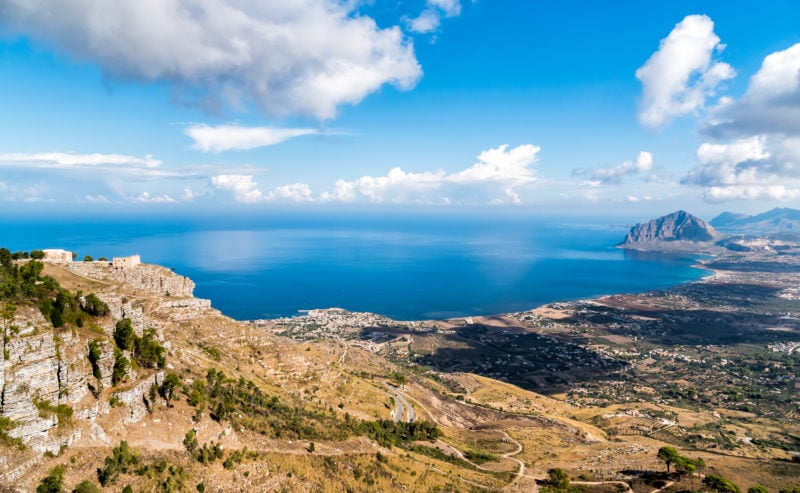 Last, but by no means least, is the island of Sicily. Just off the coast of Italy's "toe", this peaceful island is a fabulous place for an active holiday.
From the remote slopes and steep ascents of the central Madonie Mountains to the rugged nature of the western coast, there's so much to explore. Discover the unique personality of the largest island in the Mediterranean Sea, with its distinctive culture, cuisine, and history.
And, of course, you can't miss the hulking figure of Sicily's most famous landmark, Mount Etna. This active stratovolcano on the east coast is the highest volcano in Europe, so it can be seen from almost all over the island.
Where to Find Walking Holidays in Italy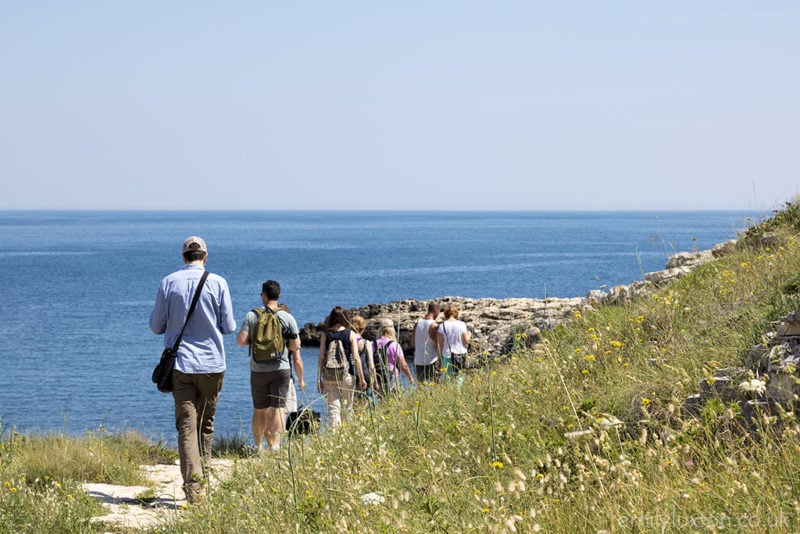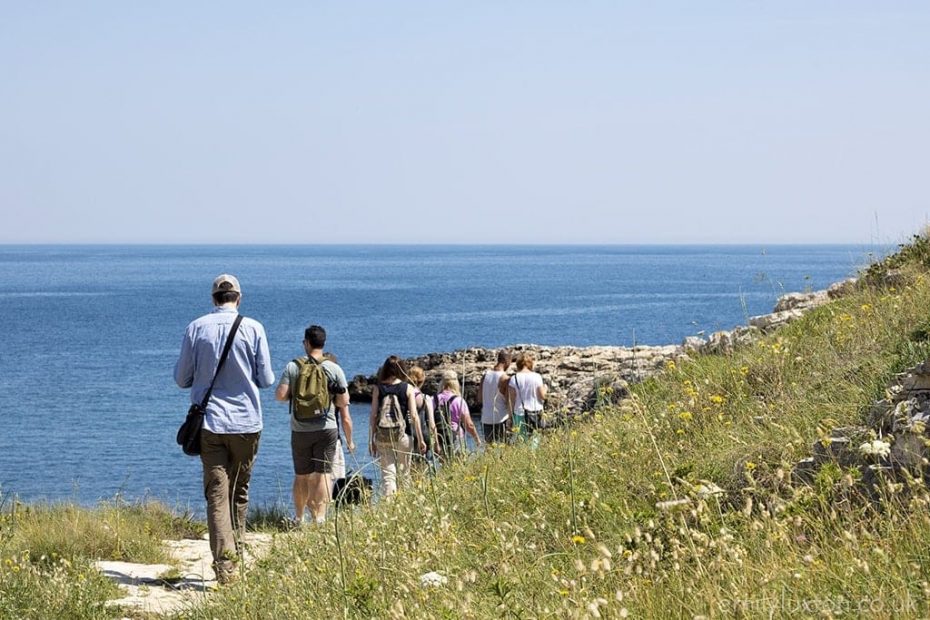 You can find all sorts of Italian holidays with Inntravel, the "slow holiday" people. Among them are some truly fantastic walking holidays around Italy.
Of course, you could plan a route and book the whole trip yourself. But there are lots of advantages to booking a ready-made walking holiday with an established company like Inntravel.
They'll arrange all the boring details for you: from flights to hotel and taxi reservations. So all you have to do is turn up, get your hiking boots on, and hit the trails.
Inntravel also transfer your luggage between hotels, so you don't need to carry everything while you're walking. Perfect!
If you're looking for an active holiday or a walking tour, they have loads to choose from, so there's something to suit every level – and every taste. All you have to do is choose where you want to go.
Read More
Your Guide to Visiting Trentino Italy