Some posts on this site contain affiliate links. If you book or buy something through these links, I earn a small commission (at no extra cost to you). Take a look at my privacy policy for more information.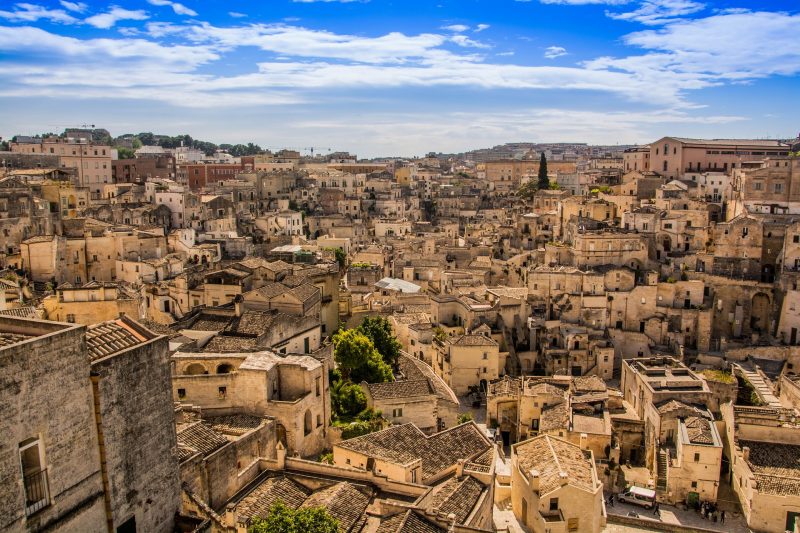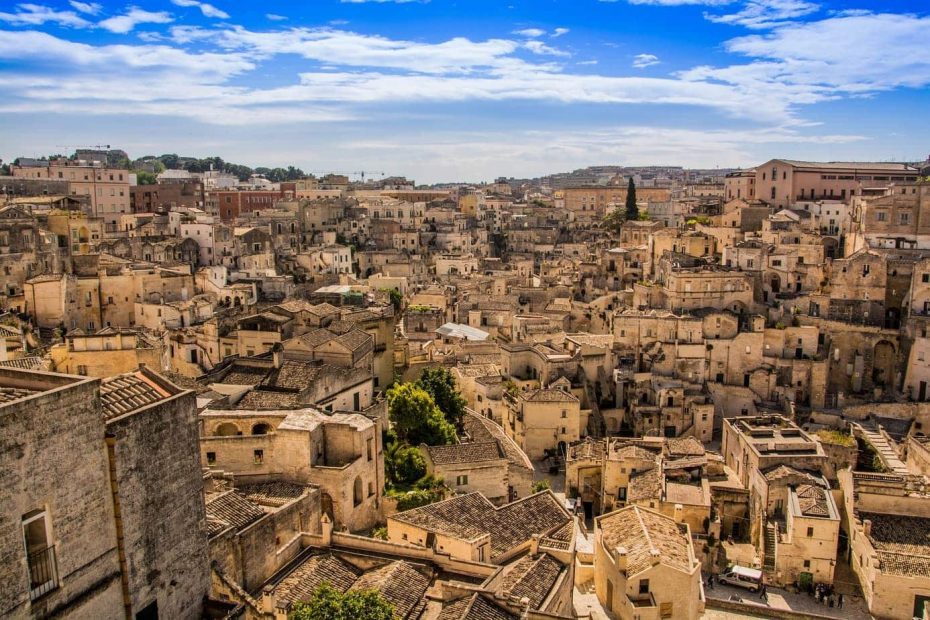 La Bella Italia may be best known for its beautiful cities like Rome or Florence. But with these becoming increasingly overrun by tourists, now's the time to get off the beaten track in search of some of the best small towns in Italy.
I chatted to a few fellow travel bloggers, as well as Italian locals and ex-pats to get the low-down on the best small towns in Italy. From busy beach towns harbouring secret natural hot-spots, to medieval walled cities so far overlooked by tourists, these are some excellent additions to your travel plans – whether that be a road trip around Italy, or a holiday in one specific region.
18 Small Towns in Italy to Visit
Map provided by
Wanderlog
, a road trip planner
Mantua, Lombardy
Known locally as la bella addormentata – the sleeping beauty – the UNESCO World Heritage site of Mantua is surprisingly neglected by tourists, who instead head to nearby Verona and completely overlook this stunning ancient city. Filled with palaces and piazzas, this stunning town is also a stronghold of Renaissance art and architecture. Mantua certainly deserves far more attention than it currently gets!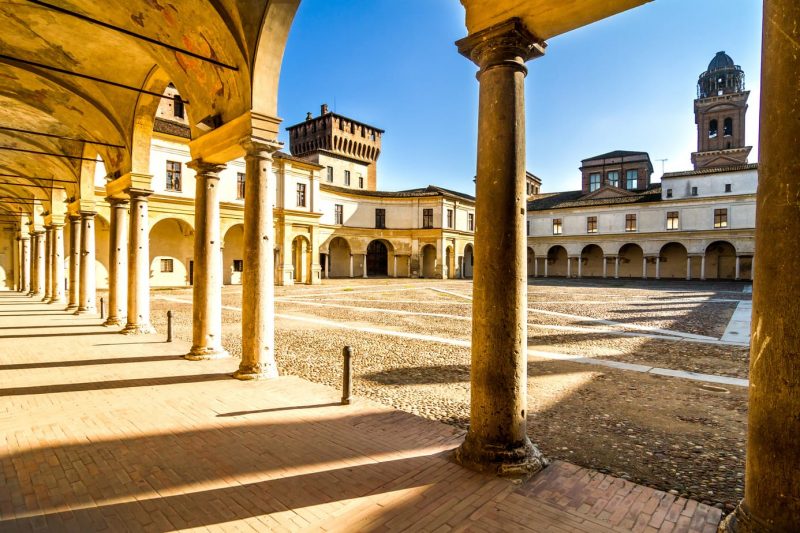 Top Tip: The Guardian recommends Hotel Broletto in Mantua, an elegant and family-run hotel housed in a 15th-century mansion. Situated between the boutique-lined Piazza delle Erbe and the grand Piazza Sordello, with its white marble baroque cathedral, this is definitely one of the best hotels in town.
Spello, Umbria
Incredible photographer and ex-pat in Puglia, Jessica Coup, recommends the town of Spello in Umbria. This is a beautiful medieval town where the picturesque narrow streets are lined with artist's studios, small shops and restaurants.
Insider Tip: Jessica highly recommends having lunch or dinner at Enoteca Properzio, a wine shop and restaurant serving "amazing simple food that will have you returning to Spello just to eat their fantastic food again and again".
Ostuni, Puglia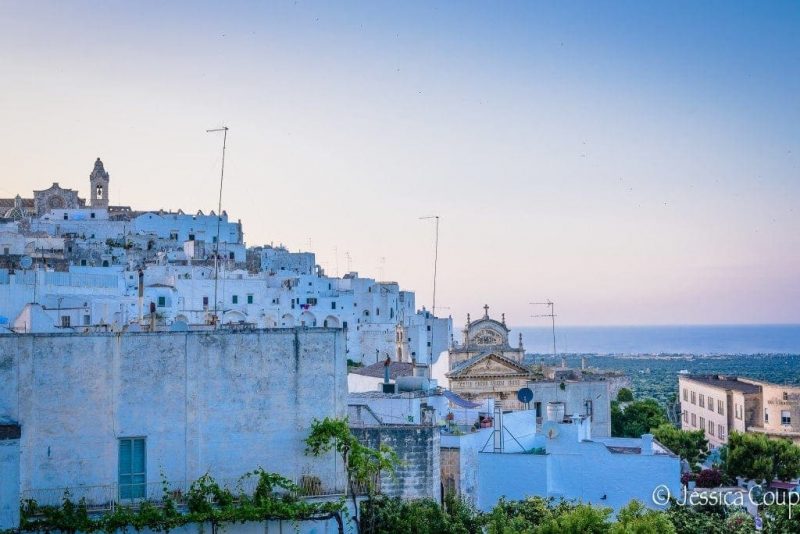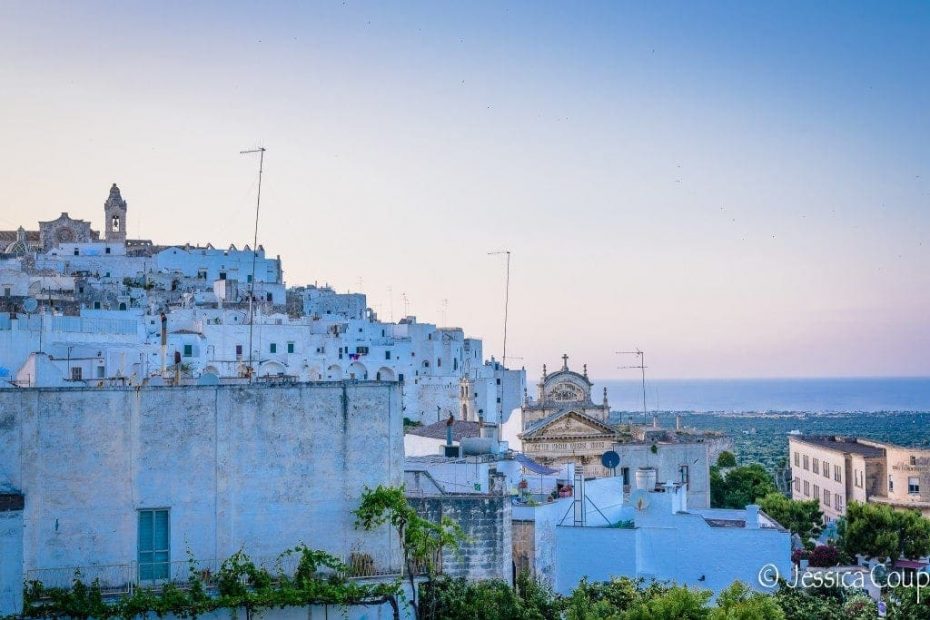 On Twitter, Robin Lacey (@MyMelange) sent me a few great recommendations, one of which was the incredible, all-white town of Ostuni. One of the most stunning towns in Southern Italy, the dazzlingly whitewashed Ostuni is an absolute gem!
Top Tip: Puglia is known for it's wonderful and varied food festivals, and Ostuni is no exception. The best is perhaps Sagra dei Vecchi Tempi in mid-August – the perfect chance to sample some of the best foods of the region.
Orvieto, Umbria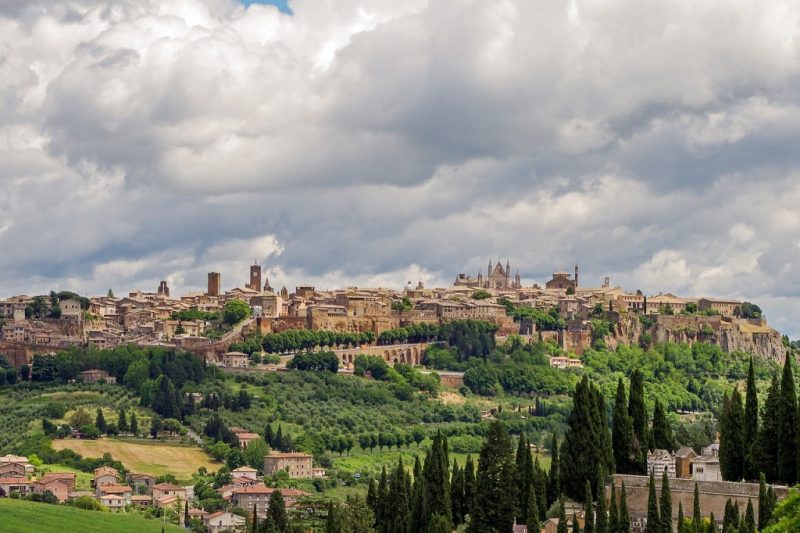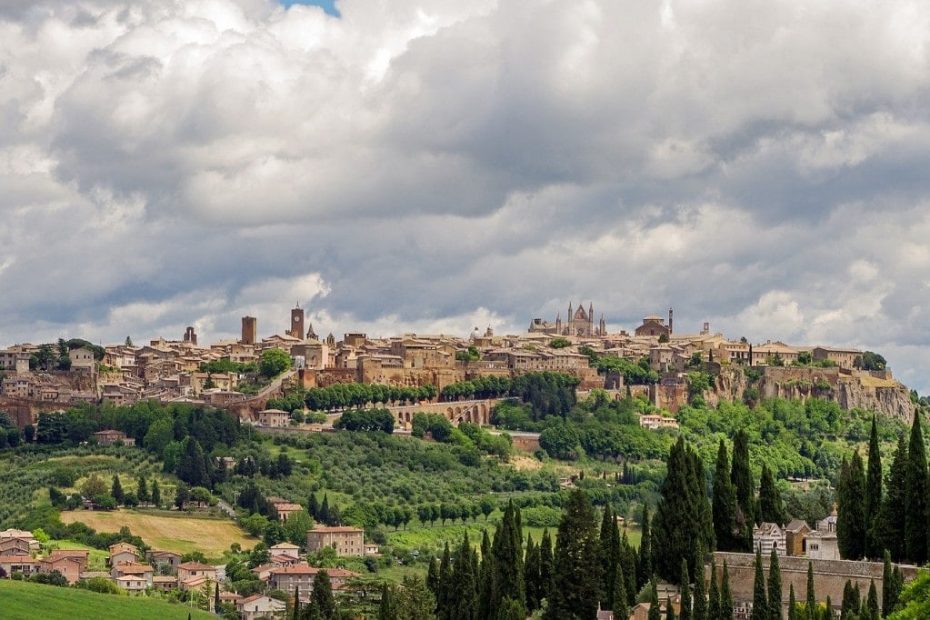 Simone from The Aussie Flashpacker recommended Orvieto in Umbria as the perfect stop off the beaten track in Italy, saying "it's the home of Pinocchio and the most gorgeous small town". It certainly looks it; a beautiful medieval stone town perched a thousand feet above a valley, on the flat summit of a butte of volcanic tuff.
Top Tip: Whatever you do in town, don't miss the region's famous Classico wine – Rick Steves recommends the Tenuta Le Velette winery just outside of Orvieto.
Rocca di Papa, Lazio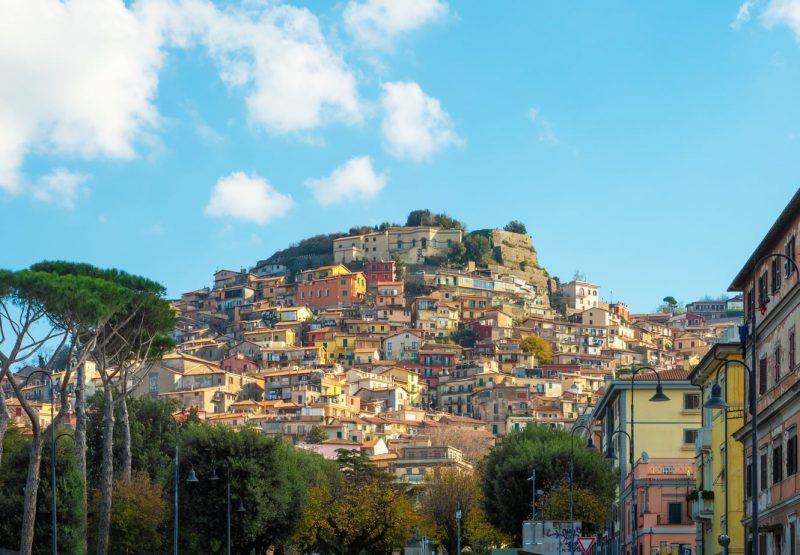 Blogger Christine from Ottowa Boomers recommended Rocca di Papa, a stone's throw from Rome and her one-time home. She used to live in a tiny apartment at the top of the town, which meant a lot of uphill walking. "No need for a gym membership, and it's all-natural!". Apparently, documents from 12th century name Rocca di Papa as Castrum Rocce de Papa ("Rock Castle of the Pope"), because Pope Eugene III lived there.
Top Tip: Travellers say the best way to explore Rocca de Papa is on foot, because that way you can stop frequently to take in the sights of medieval and gothic architecture or of locals shopping, to enjoy the scent of fresh bread, or to browse the shops and pick up some of the best Italian delicacies!
Bassano del Grappa, Veneto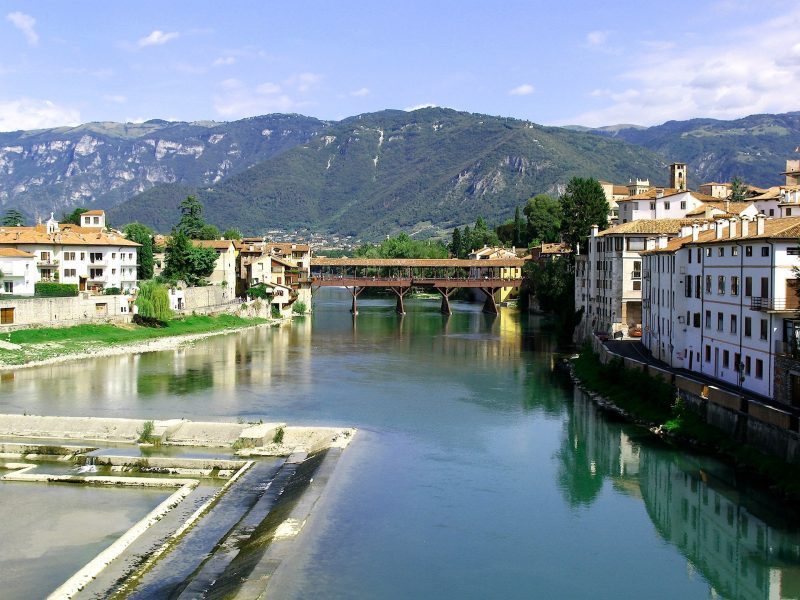 Italian local Chiara commented on my post about alternatives to Italy's major cities to recommend Bassano del Grappa, Marostica and Cittadella, three towns which she thinks deserve more attention. Only one could make this list, though. The picturesque riverside town of Bassano del Grappa seemed like the most attractive, so here it is!
Top Tip: As the name suggests, Bassano del Grappa is famous for inventing the popular Italian spirit drink of grappa, so be sure to give it a try when you're in town. You could also take a tour of a local distillery to learn more.
Matera, Basilicata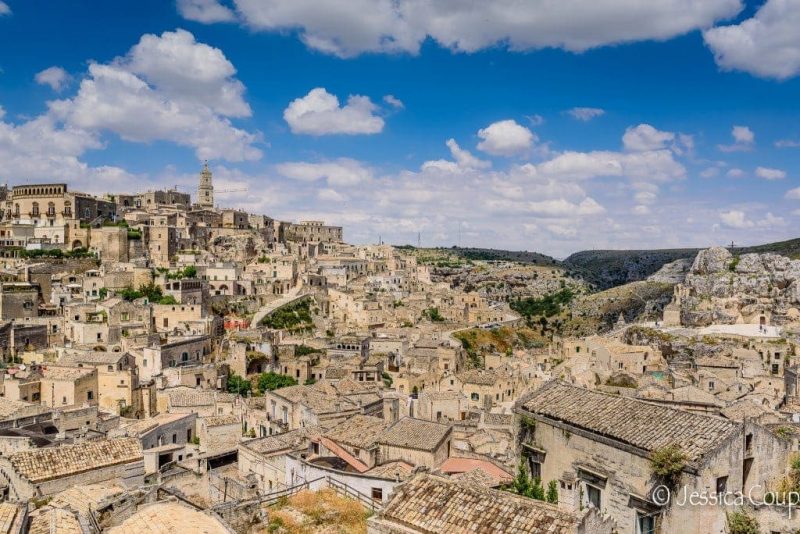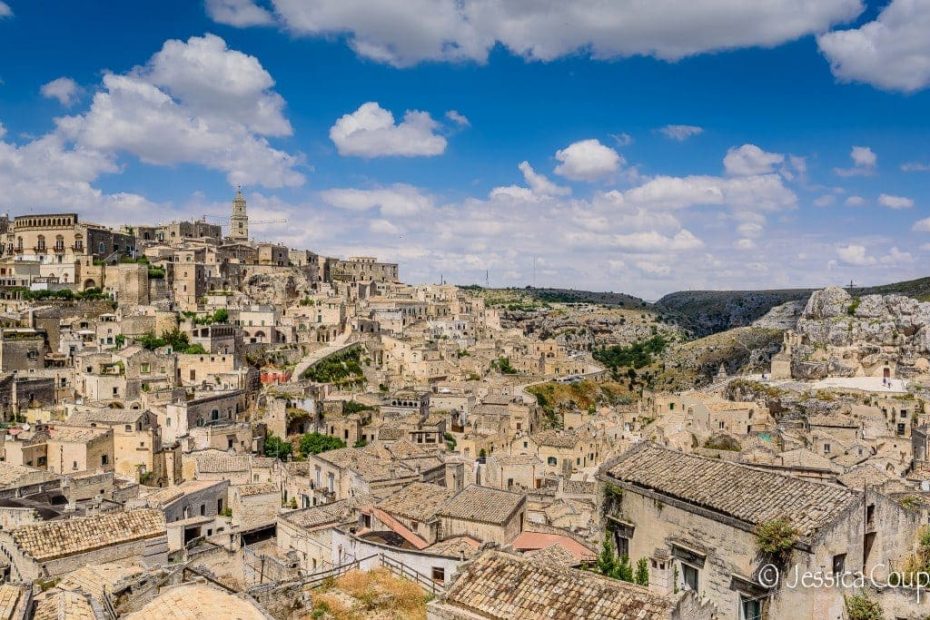 This recommendation came in from Italian local Francesca Calca on Twitter (@FrancescaCalca4), and was seconded by Jessica who says that this interesting town is starting to get a lot of buzz lately – so go now before it gets overrun with tourists!
Matera can be found on many European tours, as it was the European capital of culture back in 2019. 
Insider Tip: Matera is famous for it's Sassi; stone houses carved out of natural caves and into the limestone cliffs. Don't miss the fascinating Casa Grotta di Vico Solitario (off Via Bruno Buozzi) for a glimpse of how the caves would have looked when they were inhabited.
Castiglion Fiorentino, Tuscany
"Perched on the hill overlooking the Tuscan countryside," says Hanif Chatur (@hchatur), Castiglion Fiorentino boasts "Etruscan ruins, a square by Vassari, and minimal tourists". A gorgeous walled city in Eastern Tuscany, this peaceful small town in Italy seems frozen in time.
Insider Tip: Don't miss the Il Palio dei Rioni festival. This is a Roman-style horse race held annually on the third Sunday of June. The opening event, an impressive historic-folklore procession, fills the old town centre with flashbacks to mediaeval Italian life.
Bibione, Veneto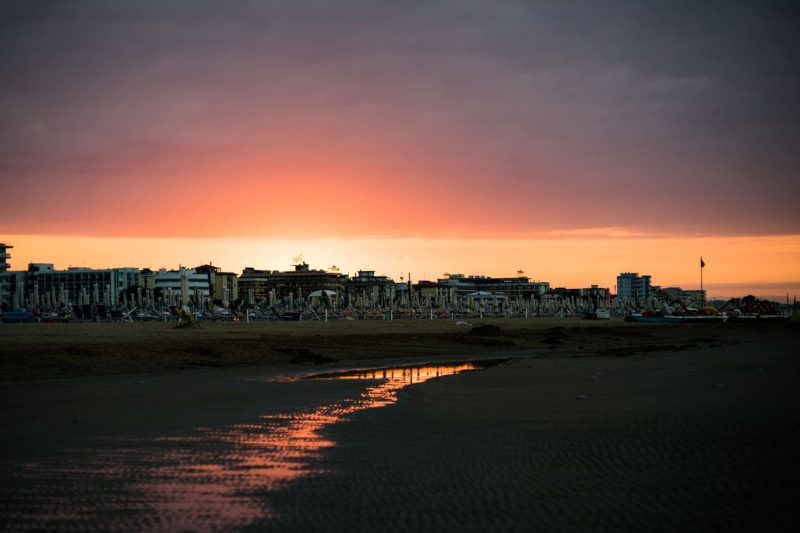 The stylish beach town of Bibione comes highly recommended by locals. Its stunning beach is the second most popular in Italy, so draws floods of tourists.
To get off the beaten track, simply head out into the surrounding area. The flat terrain around the nearby rice fields and farmlands is ideal for bike excursions. You can also spot orchids in the pine forests near the lighthouse, or kayak in the peaceful lagoon.
Insider Tip: Head to the nearby fishing valley of Valgrande in the Tagliamento River delta for exceptional natural beauty. Here, you'll also have the chance to spot deer, wild horses, and hundred-year-old Hermann's tortoises.
Lecce, Puglia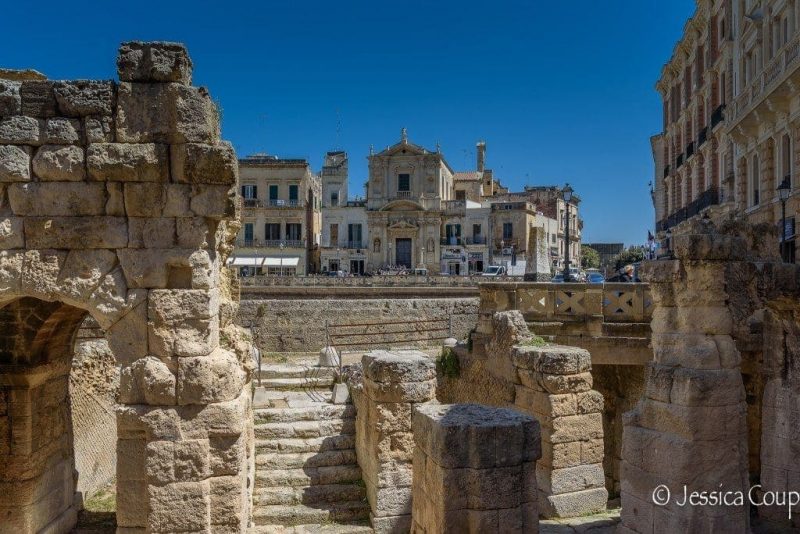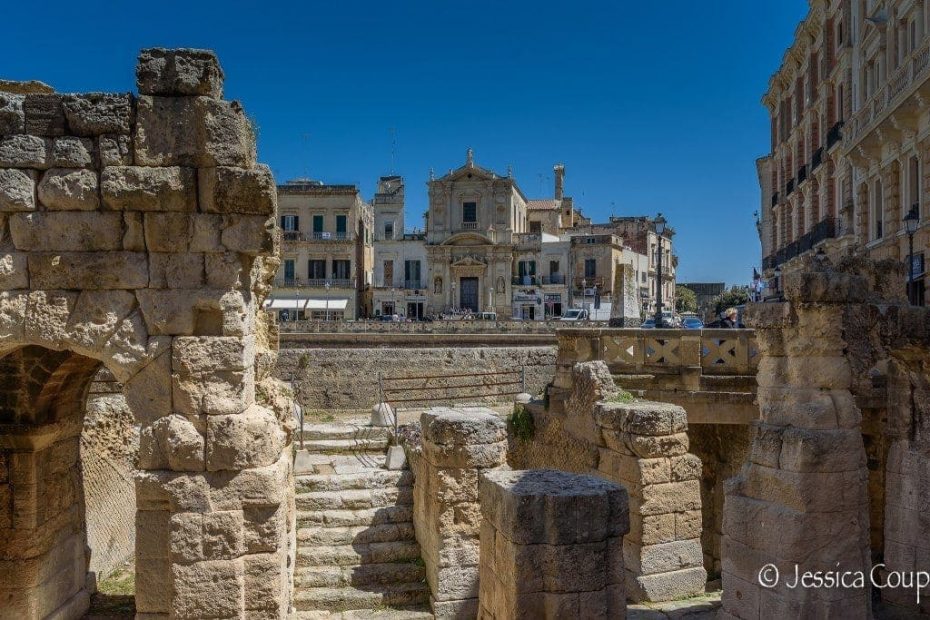 Called the Florence of the South, Lecce is known for its amazing Baroque architecture. "Magnificent churches and luxury shops fill this beautiful old town", says Jessica, who considers Lecce one of the best undiscovered spots in Puglia.
Insider Tip: Not far from Lecce, you'll also find the beautiful city of Otranto, surrounded by water. This is another historic town well worth a visit.
Polignano a Mare, Puglia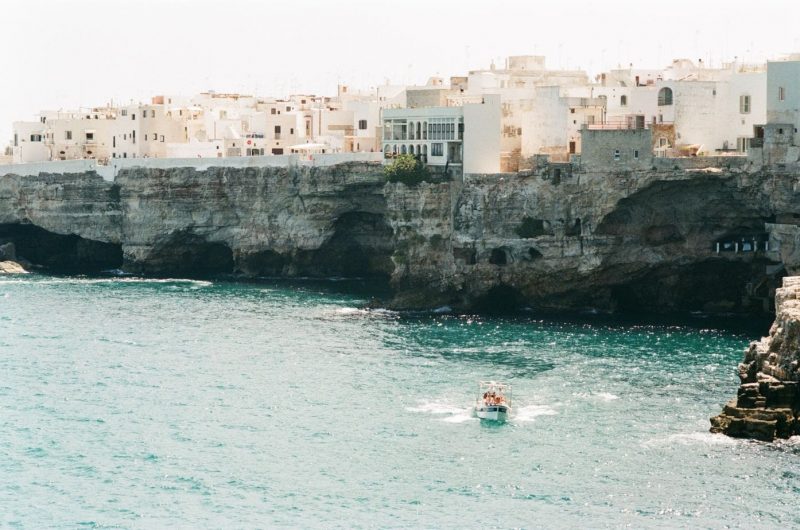 Blogger MaryLou from Our Next Sunrise recommends Polignano a Mare in the region of Apulia, another gorgeous seaside town that's just screaming out to be photographed! With pastel-coloured buildings perched atop a rocky cliff and overlooking stunning turquoise waters, this coastal village is absolutely beautiful.
Insider Tip: MaryLou says travellers should not miss the Grotta Palazesse, a stunning restaurant inside a cave on the sea!
Andalo, Trentino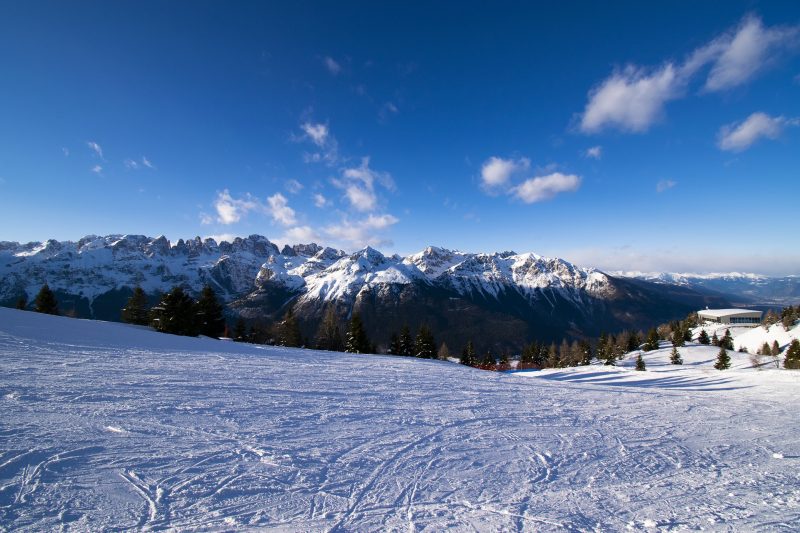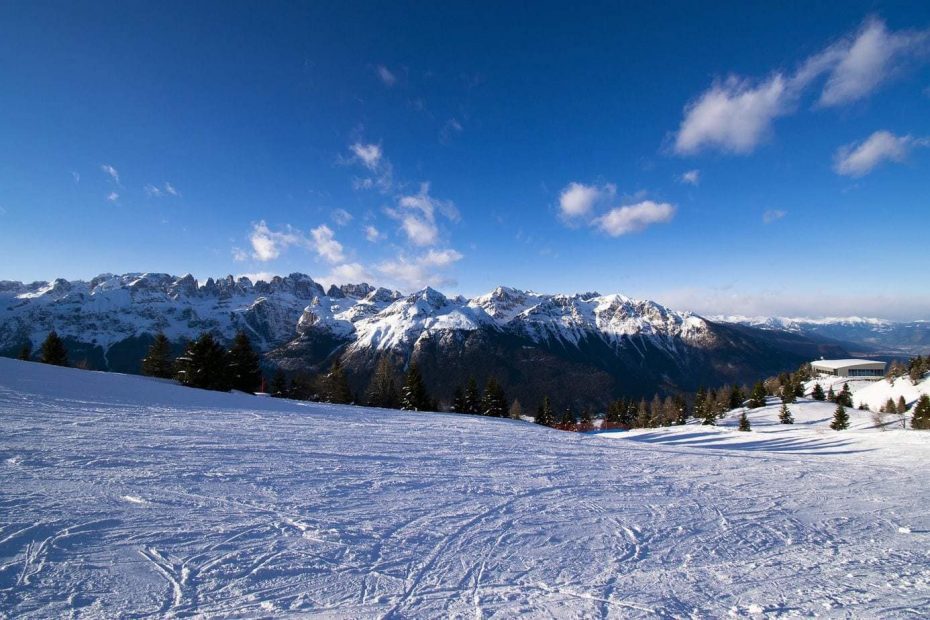 For a very different side to Italy, head to the tiny town of Andalo in the Italian Dolomites. There are just 1,050 inhabitants, so this is a seriously small town. But the area is known for its fantastic skiing – and Andalo is home to Paganella ski resort.
Insider Tip: To avoid the crowds, visit in spring or summer. At this time of year, you can enjoy the fresh mountain air by mountain biking or hiking in the Dolomites through beautiful landscapes.
READ MORE: Best Places to Visit in Trentino Italy
Maratea, Potenza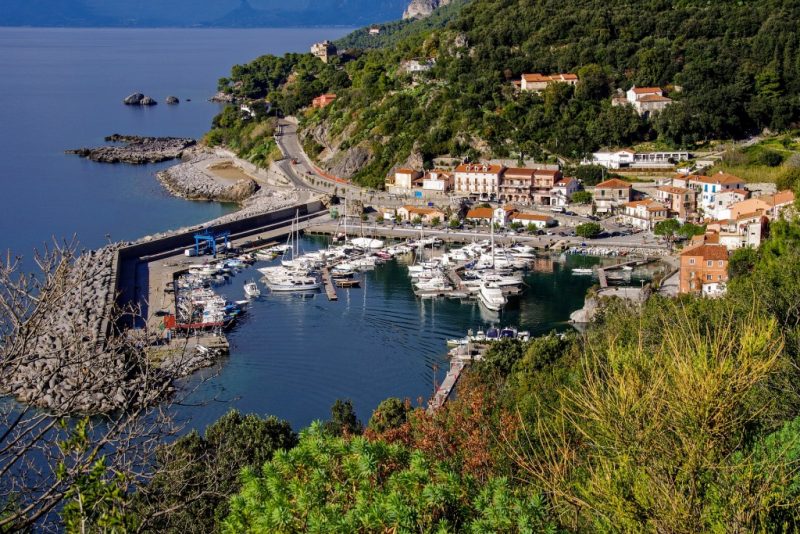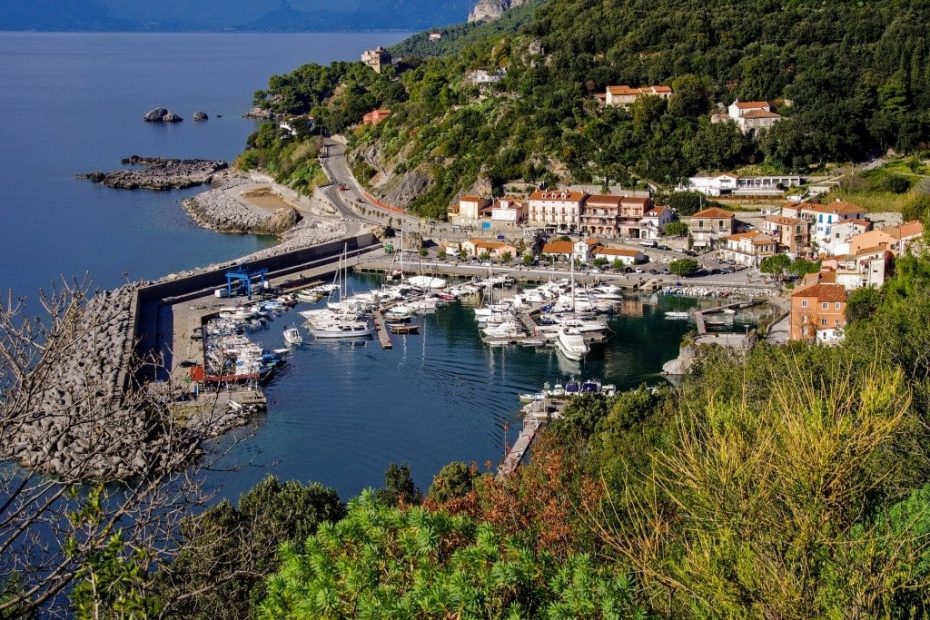 My blogger friend Rachel of the Vagabond Baker added her recommendation of Maratea on the Tyrrhenian coast, saying "this medieval town is full of narrow cobbled streets and ancient churches and it winds down to a glittering marina."
Insider Tip: Don't miss the statue of Christ the Redeemer overlooking the town for fabulous views.
Cremona, Lombardy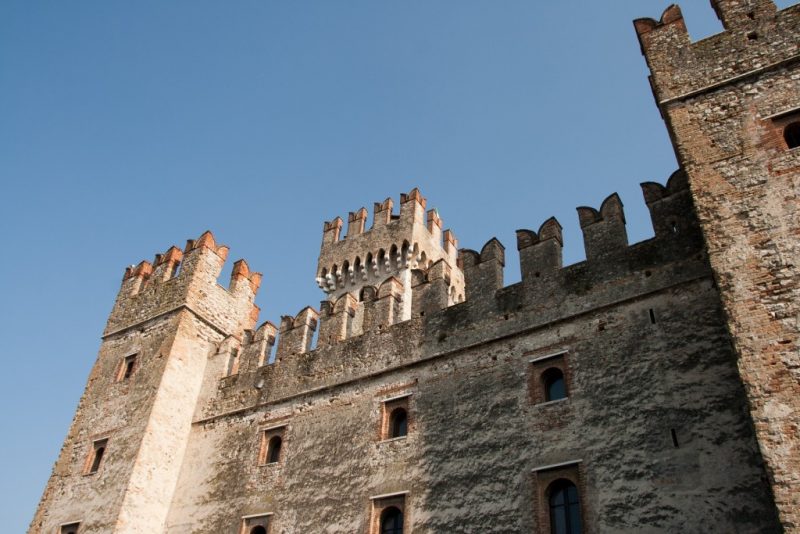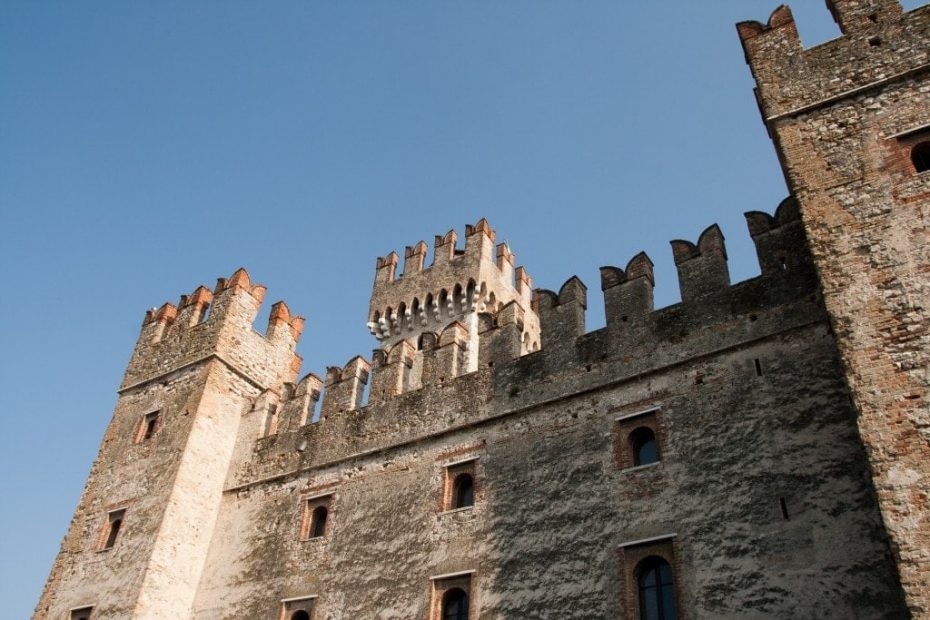 Travel writer Geoff (@thetraveltrunk) tweeted me to recommend the town of Cremona in Lombardy. A small commune on the left bank of the beautiful Po River, this delightful, red-roofed city is truly charming.
Nearby, Lake Idro and the surrounding Valle del Chiese is well worth a visit! And the surrounding countryside of this gorgeous region is fantastic.
Insider Tip: Cremona is known for its violin makers, so the new Violin museum is well worth a visit.
Montefioralle, Tuscany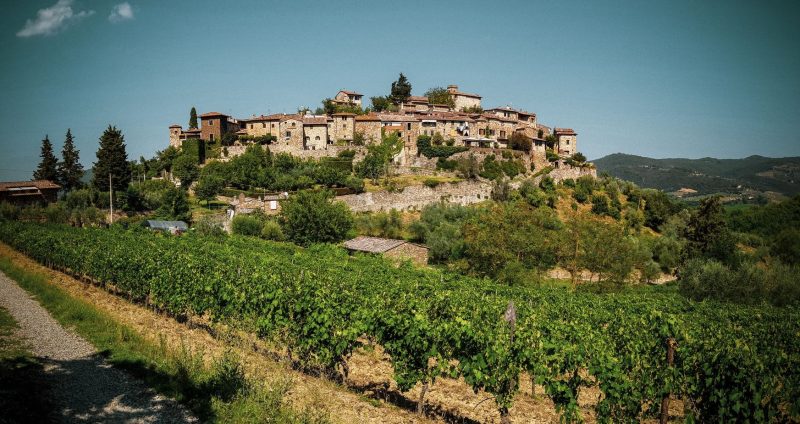 Robin Lacey (@MyMelange) also got in touch on Twitter to recommend the medieval walled town of Montefioralli. This tiny village is sometimes claimed to be the birthplace of Amerigo Vespucci. It's also truly gorgeous and well worth exploring.
Insider Tip: Don't miss the wonderful Montefioralli winery for some incredible local wine. You can also tour the cellar, explore the vineyards, and taste some of the fabulous wines.
Tropea, Calabria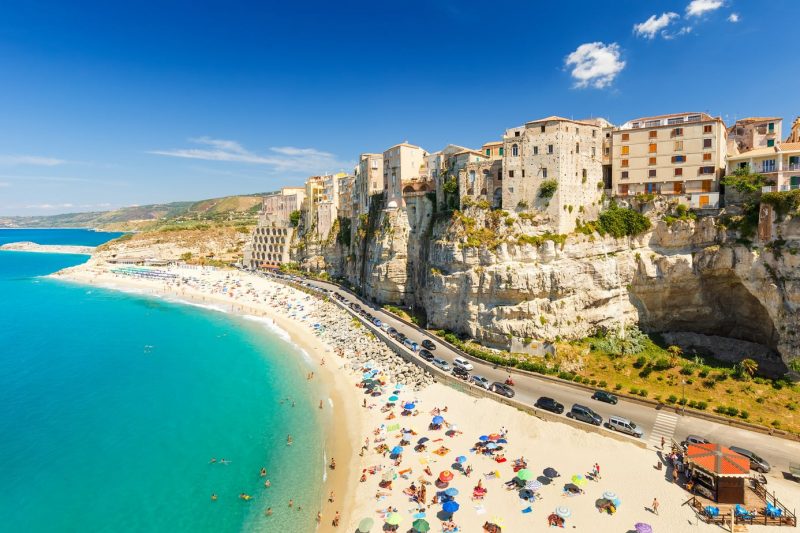 Nestled along a sheer cliff overlooking a narrow sandy beach, Tropea feels like an endless photo opportunity! The town is said to have been founded by Hercules himself, and boasts a fascinating history. But the real draw lies in the yellow-and-cream buildings clinging to the cliff edge above turquoise waters.
Top Tip: don't miss the Santa Maria dell'Isola church. This fairytale-esque medieval church sits perched atop a little island, connected by a landbridge.
Sorrento, Campania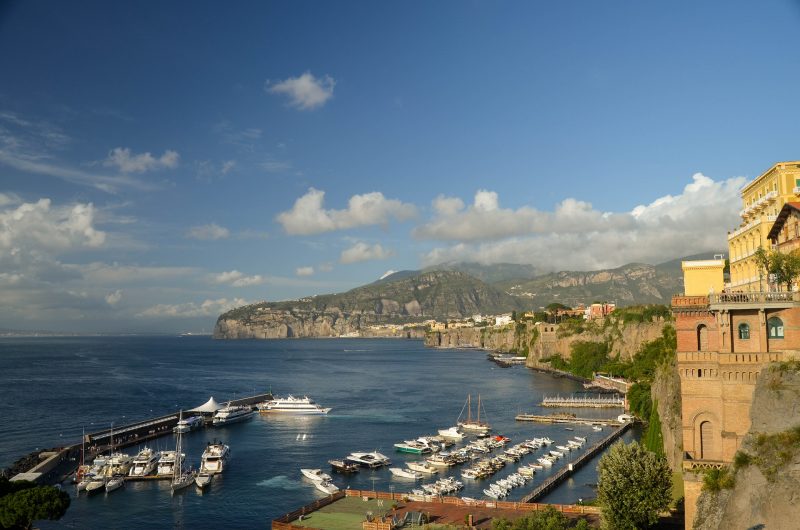 No list of the best small towns in Italy is complete without mentioning Sorrento. A coastal town facing the Bay of Naples, Sorrento boasts sea views, as well as winding Italian streets, and rich history.
With stunning sea views, overlooked by the distant Mount Vesuvius, this town is a must-see on your trip around Italy. The seafood is also pretty good, too!
Top Tip: Take the ferry to the nearby island of Capri for an idyllic beach escape.
Bondone, Trentino
The picturesque village of Bondone overlooks the Valle del Chiese in Trentino. It also officially ranks among the Borghi Più Belli d'Italia (Beautiful Villages of Italy). So it's an absolute must-visit if you're on the hunt for pretty small towns in Italy.
Boasting centuries of history, Bondone's narrow streets are lined with ancient stone buildings. The facades of some still bear frescos depicting the Virgin Mary, which date from the 16th and 17th century!
Top Tip: While you're in the area, you should also head to nearby Lake Idro for views that give Garda a run for its money!
Are there any other small towns in Italy that you'd add to this list? Get in touch on social media, or scroll down to share in the comments!
PS – Huge thanks to Jessica Coup for providing several of the images in this post.
Pin this Post