Some posts on this site contain affiliate links. If you book or buy something through these links, I earn a small commission (at no extra cost to you). Take a look at my privacy policy for more information.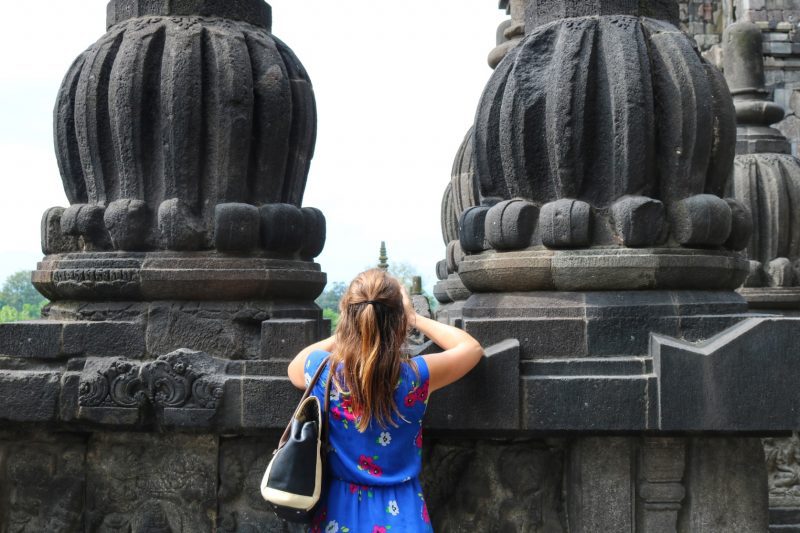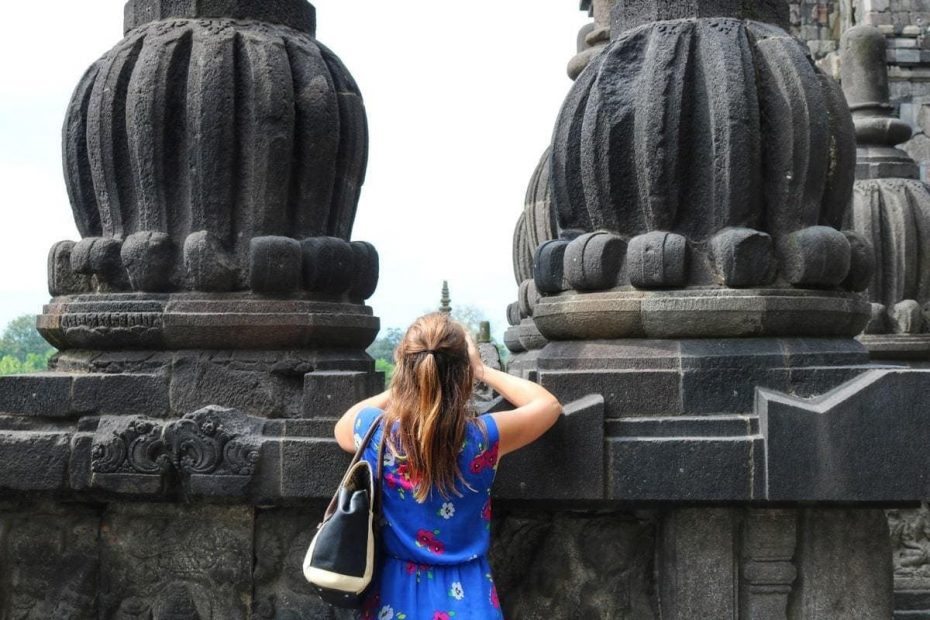 Recently, I headed on an incredible two week trip with the Indonesian tourist board – a trip accurately nicknamed the Trip of Wonders. But I have to confess that Yogyakarta was one of the stops I was least excited about. I didn't really know what to expect, or what I'd find there. As it turns out, this is the second most visited destination in Indonesia (after Bali), and there's a lot to see in this amazing Javanese city and the surrounding area. With incredible temples, great food, and beautiful countryside – there are no shortage of photo-ops and Instagrammable spots in Yogyakarta!
The title of this post was really just a different way of saying this is a round up of some of Yogyakarta's prettiest and most interesting spots. These are some of the best things to do in Yogyakarta and the surrounding area! It's also an excuse to showcase not only my own Instagram photos, but some* of the amazing talent from the folks I was with in Indonesia. These are some fantastic Instagrammers, so make sure to check them out and hit follow!
*There were around thirty bloggers and Instagrammers on this trip, so this is by no means everyone. But these are a few of my favourite shots from Yogyakarta!
Borobudur Sunrise
This is the big one! One of the overwhelming reasons to visit Yogyakarta is to see Borobudur in nearby Magelang. A ninth century Mahayana Buddhist temple, Borobudur is the world's largest Buddhist monument. Famed for it's numerous stupas and hundreds of Buddha statues, Borobudur is widely considered to be one of the seven wonders of the world – and it's certainly one of the most beautiful spiritual sites I've ever seen!
Sat atop a hilltop between two volcanoes, the views from Borobudur are overwhelmingly beautiful – and of course, highly photogenic. And it's seriously worth the horrendous wake up call in order to watch the sunrise from the top – just check out Wanderlust Chloe's stunning shot below to see why! As the sun emerges, the misty morning landscape below is drenched in a gorgeous golden light, and the bell-shaped stupas of Borobodur turn dusky pink. It's a photographer's heaven – and an unmissable stop if you're visiting Yogyakarta.
Top Tip: Borobudur is about an hour and a half outside of Yogyakarta. So, if you want to watch the sunrise at Borobudur, consider staying overnight in Magelang (we stayed at the Atria Magelang) so you don't have to leave quite so early.
Candi Prambanan
From the world's oldest Buddhist monument, to Indonesia's biggest Hindu temple! In fact, Candi Prambanan (Prambanan Temple) is one of the largest Hindu temples in Southeast Asia. Also dating from the ninth century, Prambanan is a sprawling complex of 240 intricately carved and tiered temple spires.
The central part of the complex, where the tallest temples are found, is the most astonishing. This area is also the holiest, with three main shrines dedicated to Brahma the Creator, Vishnu the Keeper, and Shiva the Destroyer, all surrounded by several smaller shrines.
My favourite shot of Prambanan was taken by the uber-talented Macca from An Adventurous World. I love the colours in his long exposure! As you can see, it's a seriously photogenic temple complex.
Batik Plentong
Yogyakarta was the birthplace of Batik, Indonesia's national fabric and a huge part of Javanese heritage. The art of using a dye-resistant material to decorate a piece of fabric before colouring it is widespread, and also exists in parts of Africa as well as other parts of Asia. But historically, Indonesian batik is thought to be the most developed.
See batik making in action and learn about this fascinating side of Javanese art at Batik Plentong in Yogyakarta. Local Instagrammer Eva, who helped organise the incredible Trip of Wonders, took the amazing photo above – which shows the intricate process behind some of the more technical batiks.
Ratu Boko
Kraton Ratu Boko, which literally translates to stork king, lies about 3km south of Prambanan Temple, and overlooks the complex from a high plateau. It was also built in the ninth century, and is thought to have been the central court of the Mataram dynasty. The remains here are less impressive than at Prambanan, but it's still an interesting complex to explore – as shown in the above shot by awesome travel blogger Stefan Diener from Faszination Südostasien.
What's most photogenic about Ratu Boko, though, is the sunset view. Sitting on a peaceful hilltop overlooking the Prambanan Plain, the views are magnificent – and as long as you're luckier than we were, sunset should be a spectacular affair!
I also love this gorgeous watercolour from the incredibly talented and lovely Motulz (Geospotter). He's an Indonesian Instagrammer and one amazing artist. And I'm a little bit in love with his Instagram feed!
Coloured Houses
As snapped by amazing French photographer Mary Quincy below, these colourful houses in downtown Yogyakarta are perfect for Instagram.
The densely packed houses along the Kali Code river in Yogyakarta were once drab, until they were painted into a rainbow of bright colours by an initially unknown benefactor. There's quite a bit of controversy surrounding the site, because the houses were actually painted by tobacco company Philip Morris International for their "Show Your Colours" ad campaign.
Don't miss the chance to see the houses, though, because they're lovely. Head to Gondolayu bridge to get the best view.
Kotagede
Yogyakarta's old town, Kotagede, is full of fascinating places to explore – and photograph. I love this shot, captured by awesome Dutch photographer Brian Sweet, because it shows just how many photo-ops there are downtown if you're ready for them!
The historic neighbourhood of Kotagede was once the first capital of the Mataram kingdom. Since the 1930's, it's also been the hub of Yogyakarta's silver industry, and the streets are still lined with silver workshops and jewellers. Head to Jl Kemasan to find the majority of them. Or simply explore the district – and the rest of Yogya – to see what other photo opportunities you can find.
Thanks so much to my fellow bloggers and Instagrammers for sharing your wonderful photos with me! And don't forget to follow them if you enjoyed.
My visit to Indonesia was part of a press trip organised by Indonesia Travel for their #TripOfWonders and #WonderfulIndonesia campaigns. As always, all views and opinions are entirely my own and without bias.
Pin this Post: