Some posts on this site contain affiliate links. If you book or buy something through these links, I earn a small commission (at no extra cost to you). Take a look at my privacy policy for more information.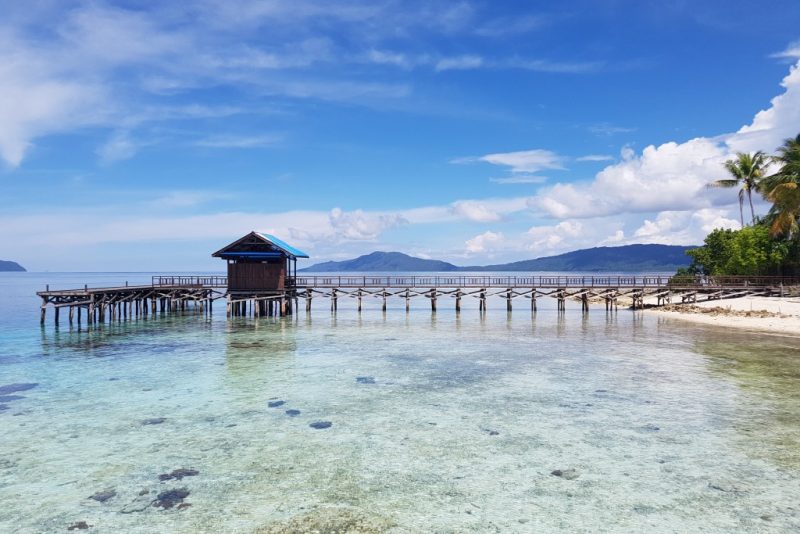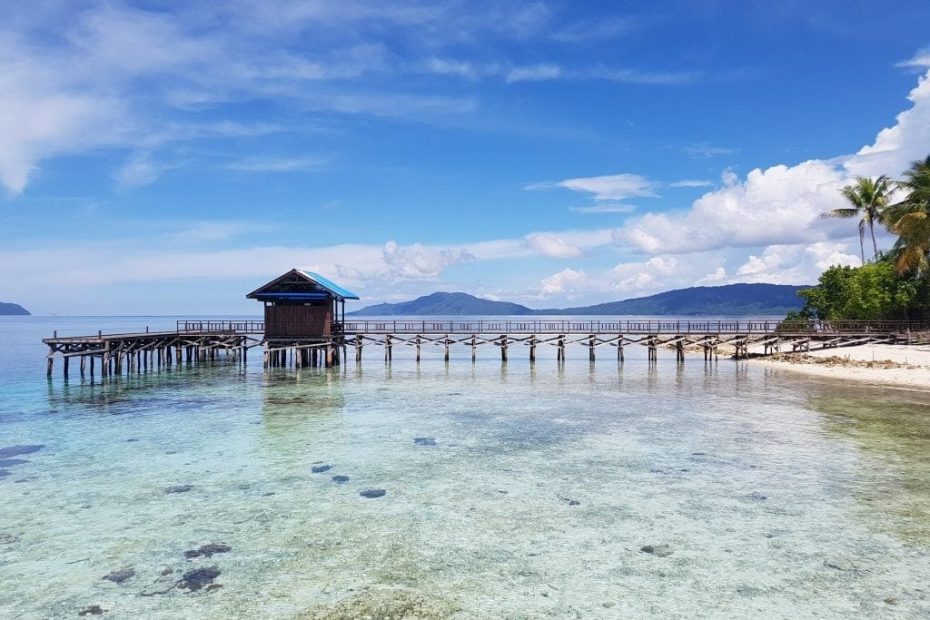 Move over Bali. There's a new kid on the paradise-island block, and it's Indonesia's best-kept secret. Mostly because it's pretty tough to get to. Tucked away in the remote province of West Papua in northeastern Indonesia, the journey to Raja Ampat is long and tiring, and few people make it there.
But they're missing out. Because Raja Ampat is, beyond a shadow of a doubt, the most beautiful collection of islands I've ever seen. Clear turquoise waters, stunning white-sand beaches, dense green jungles, as well as unbelievable diving and snorkelling sites… and much of it almost completely devoid of tourists. Could anything be more worth the mission to reach?
I spent three amazing nights in Raja Ampat and fell head over heels in love. Heady, schoolgirlish love. This is one place I won't forget in a hurry. And if all that hasn't got you itching to book a flight, here are seven reasons to visit Raja Ampat…
Piaynemo – the Best View of Raja Ampat!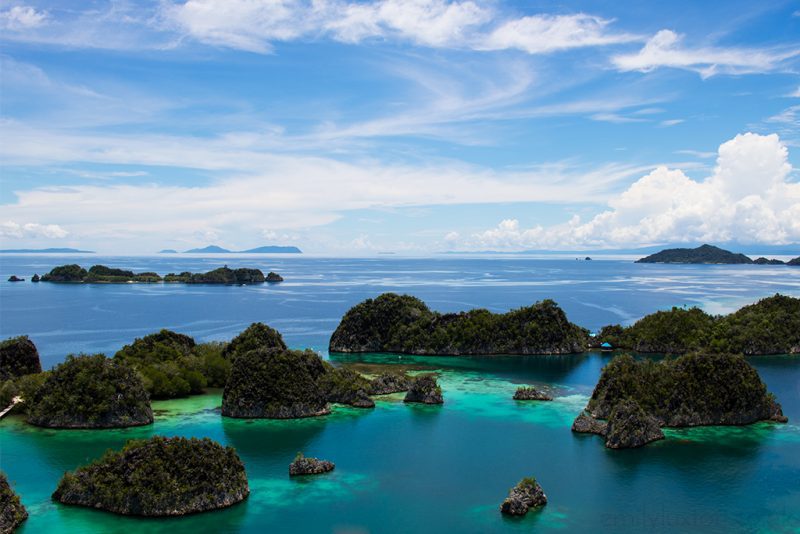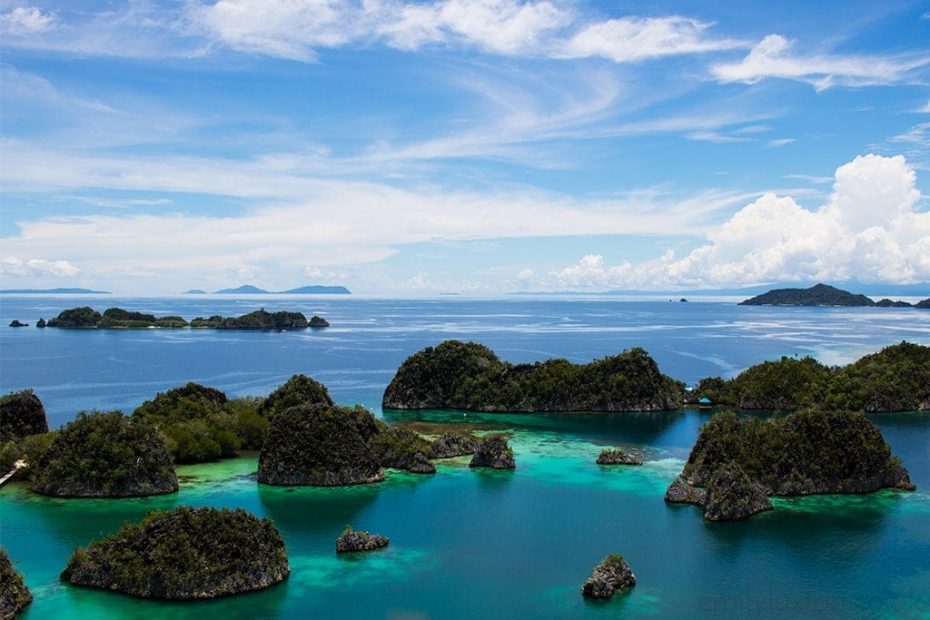 For me, the overwhelming highlight of Raja Ampat – in fact, of Indonesia itself – was the view from Piaynemo. Never has climbing lots of steps in intense heat been so worth it!
From the top of the hill, the view is just… oh, it's ridiculous! It's one of those things you can only describe in cliches. A view of brilliant blue sea, dotted with green-tinged, rocky islands and patches of intense turquoise where the water was shallower. None of my photos do it justice. And once you're done soaking up that view, you can leap into the green waters of the lagoon from the jetty to cool off. Bliss.
Raja Ampat Diving
Raja Ampat is home to some of the world's best dive sites. Being so tough to reach, most of the tourists this island complex does see come specifically for the diving – and there are numerous dedicated dive resorts like Raja Ampat Dive Lodge on Mansaur Island, where I stayed (highly recommended). There are also liveaboard boat tours which offer fabulous experiences even for those who don't dive – check out this guide to going on a liveaboard in Raja Ampat with kids to find out more.
I don't dive, so I can't offer you first-hand recommendations, but most experts and diving enthusiasts agree that the scuba diving in Raja Ampat is among the best in the world. With great visibility, over 1200 fish species, 600 coral species, and a world record for most fish species seen on a single dive – you are almost guaranteed a great diving experience. West Papua, in general, is an incredible spot for diving; you can even swim with whale sharks around Nabire!
A seven-night diving package at Raja Ampat Dive Lodge with 12 dives starts at US$ 1,995 for a double room.
Snorkelling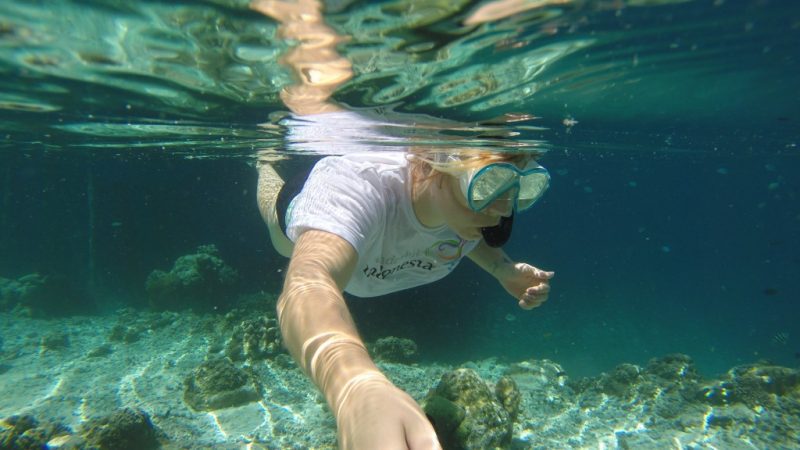 If you're not qualified and don't feel quite ready for a PADI just yet, or if you're like me and have an annoying inner ear problem holding you back from all the fun things in life, then worry not.
As well as those amazing Raja Ampat dive sites, the archipelago also boasts some of the most incredible snorkelling sites I've ever come across. This is one of the BEST places to snorkel in Indonesia – if not the world. The water was crazy-clear, and there were more fish than I've ever seen in one spot before.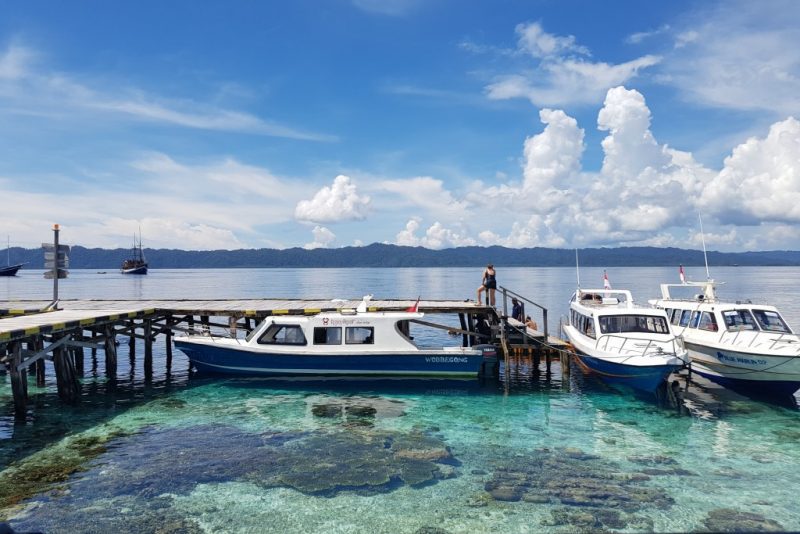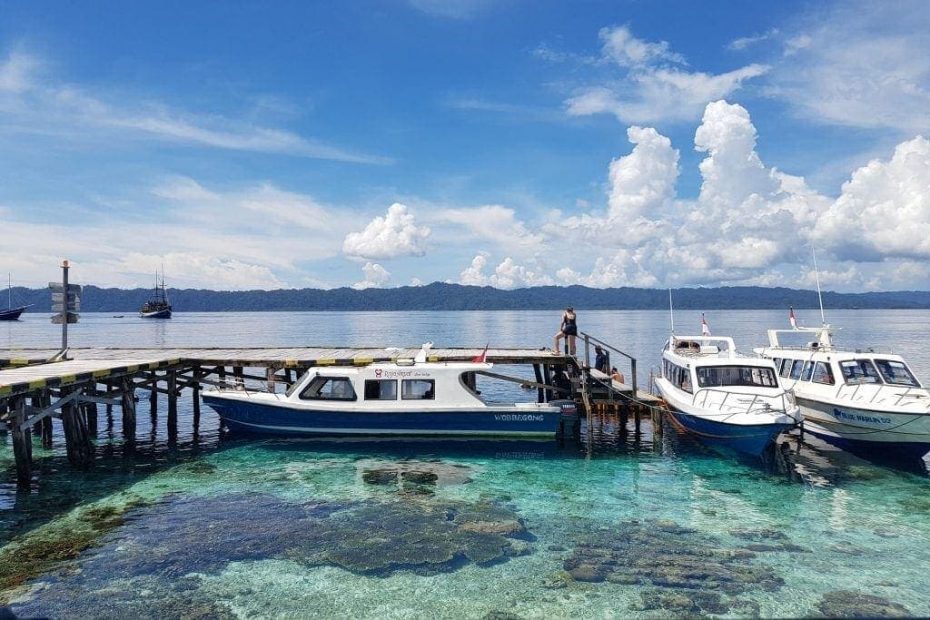 Just snorkelling off the jetties at Arborek Village and Raja Ampat Dive Lodge I saw insane amounts of colourful fish and pristine corals – including parrotfish, enormous starfish, lionfish, and a huge pufferfish (highlight of my week). In the early evenings, you can also spot the rare Raja Ampat walking shark – a newly discovered species of epaulette shark.
Those Raja Ampat Sunsets!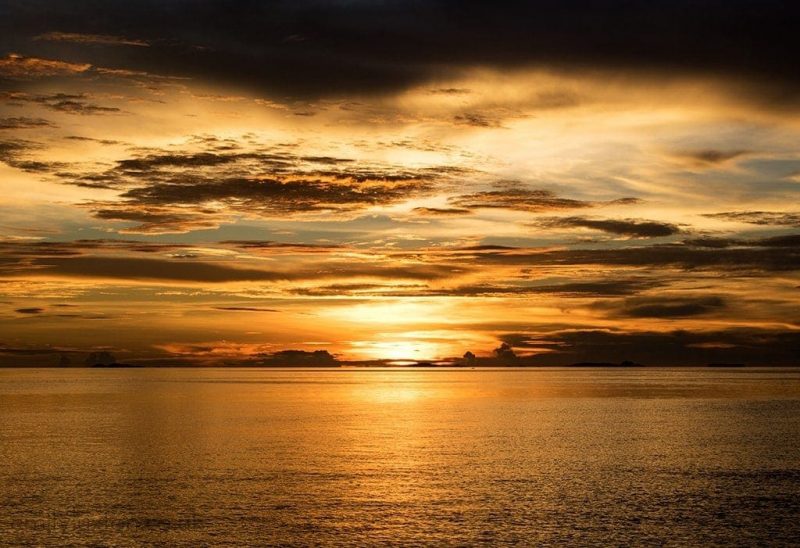 Every day for three nights, we were treated to some of the most incredible sunsets I have ever seen. The sky was a photographer's dream – again my photos just don't do it justice! Watching the sunset is one of my favourite things to do, and on Raja Ampat… well, they were the kind to leave you speechless.
Village Life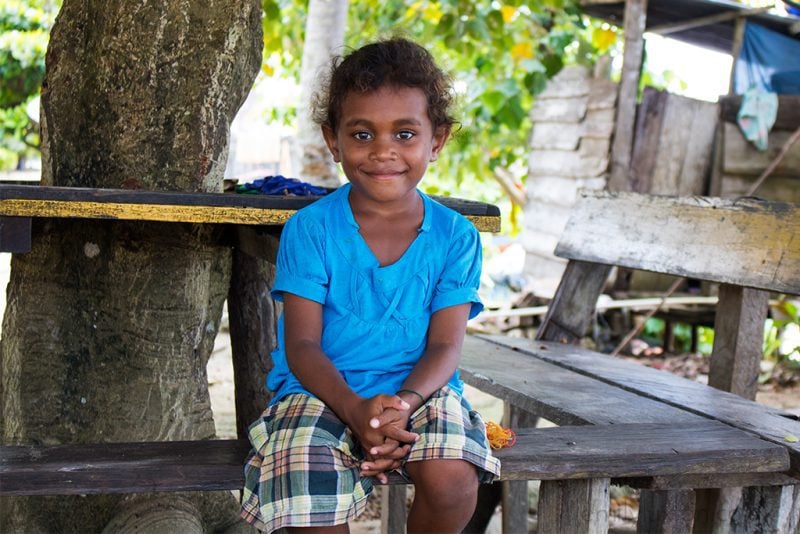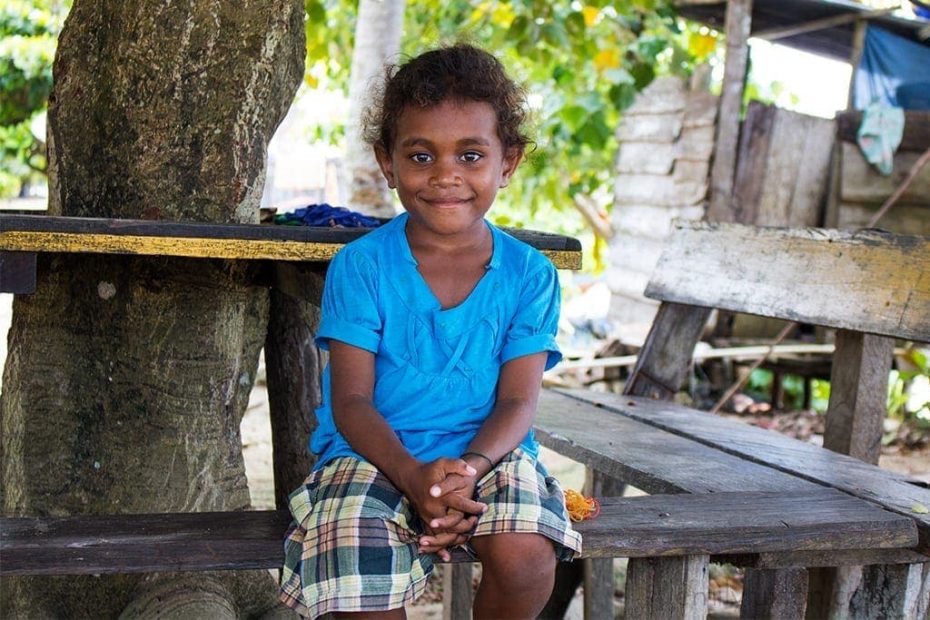 Life on the islands of Raja Ampat is deliciously slow and sleepy. Most islands have no motorised vehicles, just sandy footpaths between the colourful wooden houses. Villages are small and – in my experience – friendly and welcoming. The Arborek Tourism Village (population just 197) is a great place to get a loose understanding of local life. The villagers here have turned their traditional home town into a tourism village to attract visitors. There are several reasonably priced homestays which are basic but comfortable, and the villagers often greet tourists warmly with traditional music and dancing.
It was a tad on the touristy side, but really fun and the locals were so welcoming. Another, less well known, local village is Sawinggrai. Here you can spot Cenderawasih (Birds of Paradise) from the observation site on Manjai Hill, or feed the tropical fish from the edge of the jetty with the villagers. The local kids were adorably playful, and ridiculously good at posing for photos! We also came across some very cute kittens and puppies, which in my opinion is enough of a reason to travel here on it's own.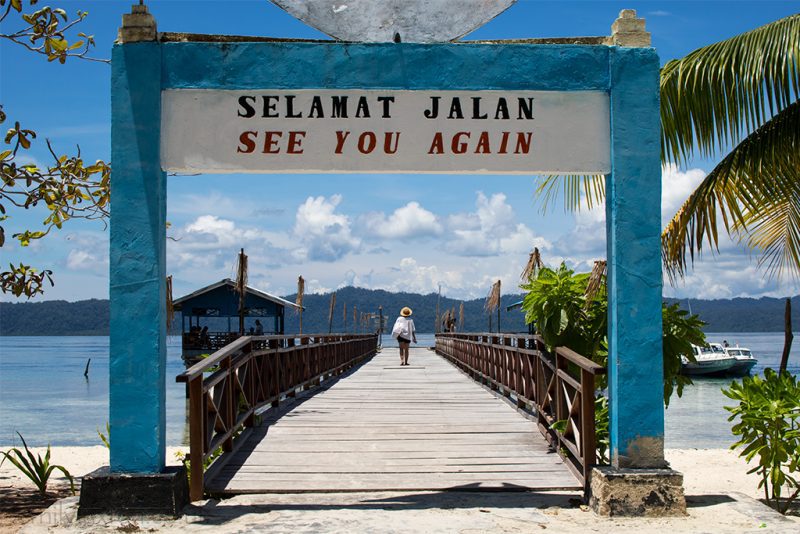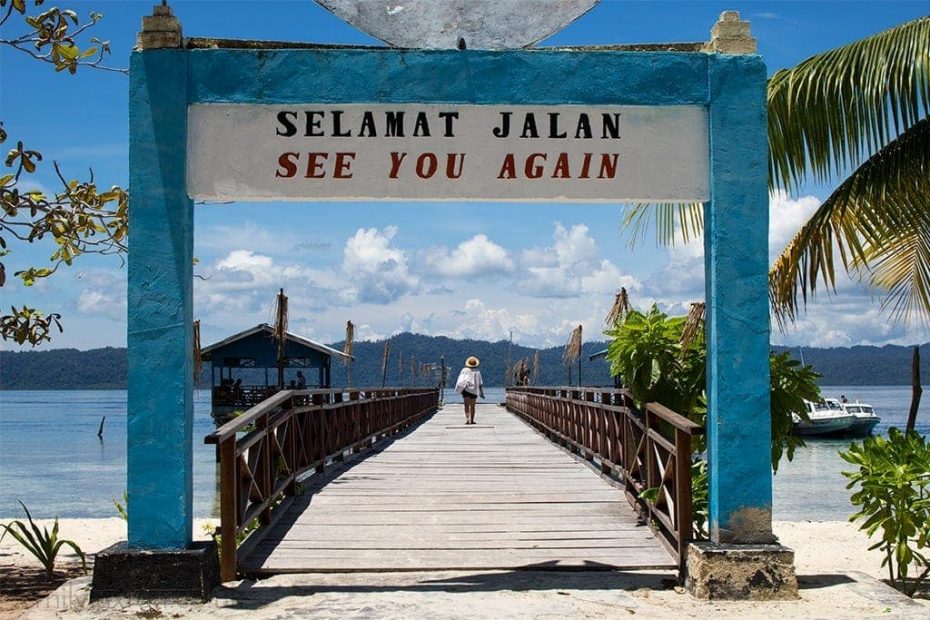 Total Isolation
Raja Ampat is far away. Even if you're already in Indonesia, it can take around 12-14 hours from door to door (and cost quite a bit) to reach one of the islands of this remote archipelago. It's a four hour overnight flight from Jakarta to Sorong, followed by two hours on a boat to Raja Ampat harbour, plus transfer to your resort or homestay.
Once you're there, it's probably among the more expensive places in Indonesia to travel – although basic homestays on many islands are still fairly reasonably priced. Getting around within the archipelago is difficult too; many of the islands are several hours apart by speedboat.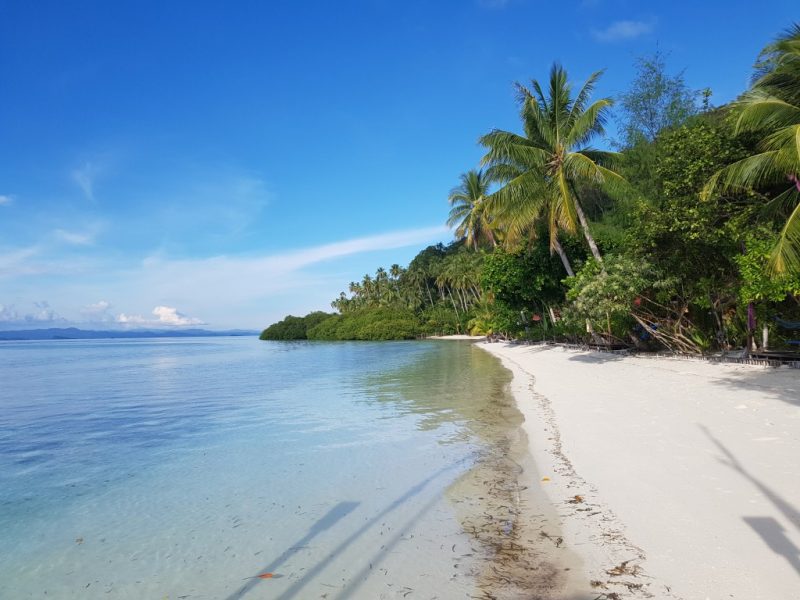 While all of this can sound like a pretty big reason not to go to Raja Ampat, it has one side effect that's a pretty big bonus. Most people don't bother. So if you like your paradise islands devoid of tourists, this is the perfect tonic to Bali! Your efforts to reach this far-flung corner of Indonesia will be rewarded by some of the most isolated and deserted beaches you'll ever see.
With barely any development or pollution, the beaches and the surrounding seas remain pristine and stunningly beautiful. So seriously: go now. This is one of the most beautiful and secluded areas in Indonesia – don't miss it.
How to Get to Raja Ampat
If you're a British citizen planning a visit to Raja Ampat, make sure to familiarize yourself with the visa requirements for British citizens before your trip.
To reach Raja Ampat, you need to fly into Domine Eduard Osok Airport in Sorong, in the West Papua province of Indonesia. There are regular flights from Jakarta.
Daily ferries depart from Sorong's harbour to Waigeo, while twice-weekly ferries head to Misool. From there, your accommodation should be able to help you organise transportation. Alternatively, you can also charter speedboats at Sarong harbour for more direct trips.
All visitors to Raja Ampat Marine Park must pay the Environmental Services Fee of 700,000 Indonesian Rupiah (roughly £37 GBP). At some tourist sites, you might have to pay an additional 300,000 Rupiah (roughly £16) for the Raja Ampat Visitor Entry Ticket.
Have you made it to Raja Ampat? And did you think it was worth the time and expense to reach? I'd love to hear your thoughts in the comments below.
My visit to Indonesia was part of a press trip organised by Indonesia Travel as part of their #TripOfWonders Campaign. As always, all views and opinions are entirely my own and without bias.
Pin this Post: