Some posts on this site contain affiliate links. If you book or buy something through these links, I earn a small commission (at no extra cost to you). Take a look at my privacy policy for more information.
Think of Indonesia and you're probably thinking of beautiful beaches, meditation, Eat , Pray, Love… In fact, you're probably thinking of Bali. Before I started planning my first trip to the country this year, that's pretty much all I knew about it. But Indonesia is about so much more than Bali. It's a seriously diverse country, made up of over 17,000 islands, with numerous distinct cultures and landscapes.
Bandung, the sprawling university town in West Java, can often go overlooked by tourists, who tend to flock to the coast instead. But there are plenty of reasons to include it on your itinerary. While the city itself isn't the prettiest, Bandung is surrounded by lush green mountains, tea plantations, and thick forests – and it's ideally placed for day trips and longer excursions into the countryside of West Java's interior. Nicknamed the "Paris of Indonesia" for its art deco-style buildings, Bandung is also very cosmopolitan, with excellent shopping, busy markets, and plenty of trendy cafes. Here are a few of my top reasons to visit Bandung…
Sundanese Culture
Bandung is the capital of West Java, the province of the Sundanese people – the second most populous ethnic group in Indonesia. While there are plenty of similarities, the culture here is in many ways hugely different to other cultures and ethnicities within Indonesia. The region has it's own distinct cuisine, language, and traditions. There's a lot to discover, and the culture alone makes a stop at Bandung worth while.
For a fab insight into the local culture, and especially the cuisine, head to Kampung Daur. This restaurant and cultural gallery is a real dining experience, set in a sprawling, leafy complex of cobbled lanes and mini waterfalls. The concept is really interesting, and there's a strong emphasis on Sundanese culture and food here.
Saung Angklung Udjo
Speaking of Sundanese culture, don't miss a trip to Saung Angklung Udjo (Udjo's House of Angklung) for an insight into some of the highlights. A musical instrument made of bamboo tubes attached to a bamboo frame, angklungs produce a light, pretty wooden sound that – in the right hands – can be used to create incredible melodies.
The Angklung is considered a Masterpiece of Oral and Intangible Heritage of Humanity by UNESCO and is a huge part of Sundanese culture. Saung Angklung Udjo was established in 1966 by Udjo Nalagena and his wife in an effort to conserve this vital part of the region's traditional art and culture. Now, it's a thriving music school where you can see demonstrations of how the instruments are made and used. There's also a daily show which showcases the incredible talent of the young musicians.
Nature
Although the city of Bandung itself is huge, smoggy, and congested, it's actually surrounded by some of the most spectacular countryside on Java. Get out of the city and you'll discover tea plantations, waterfalls, forests, volcanic peaks, and hot springs. Don't miss the sulphuric white crater of Kawah Putih, a spooky landscape of chalky ground and vividly turquoise waters, or the Tangkuban Perahu volcano, where you can hike or drive up to the edge of the crater.
*Photo by Macca from An Adventurous World .
Bandung Off Road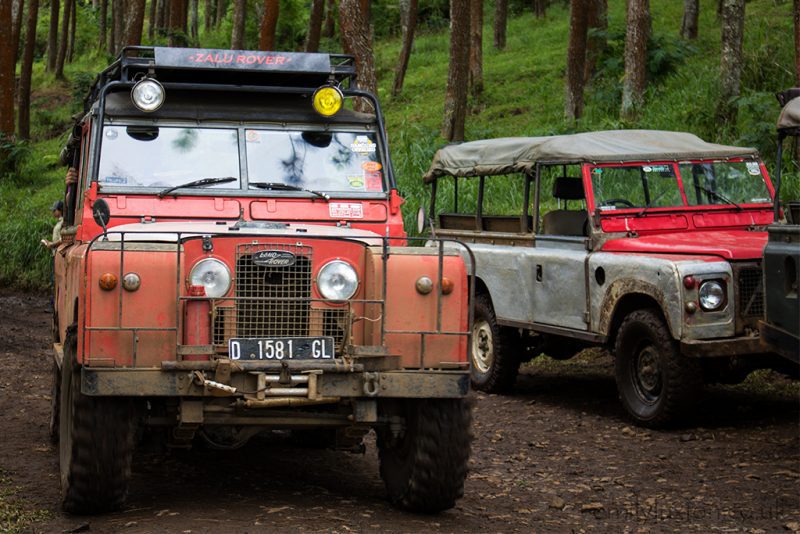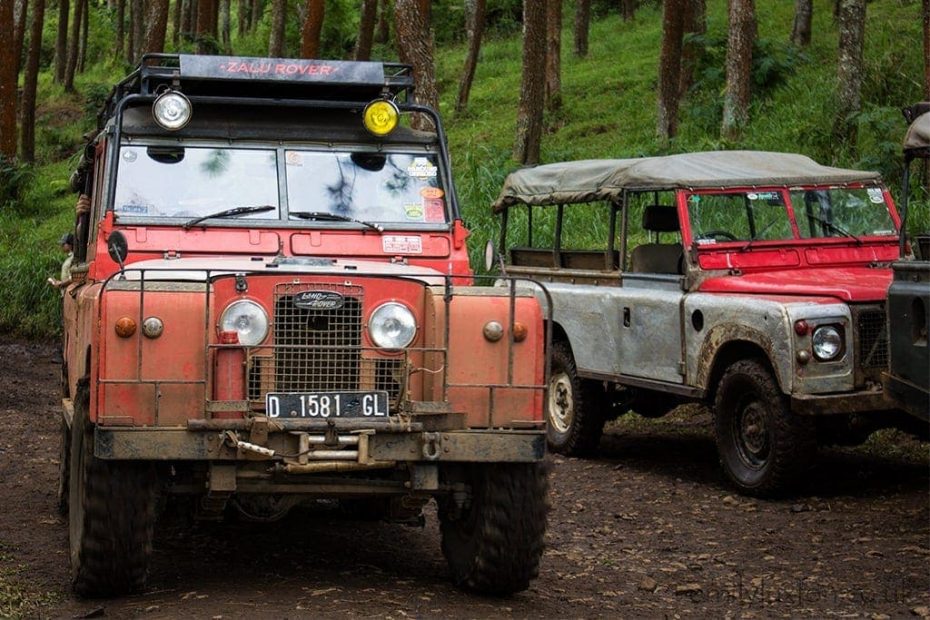 All that rich green countryside and those stunning mountain landscapes are the perfect setting for an adventure, as I discovered with Bandung Off Road. With them, I spent an adrenaline-filled few hours careening along bumpy mountain roads, across slick bogs, and through engine-deep muddy water that flooded the front of our jeep. Rocking and sliding our way through dirt tracks, sometimes on two wheels instead of four, screaming and laughing (and singing along to Queen at the top of our lungs)! It was genuinely terrifying, and so much fun – highly recommended.
Komunitas Hong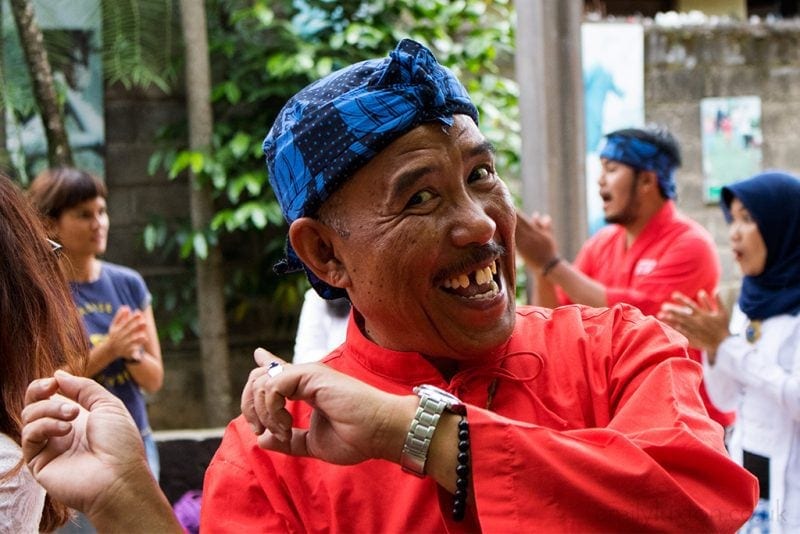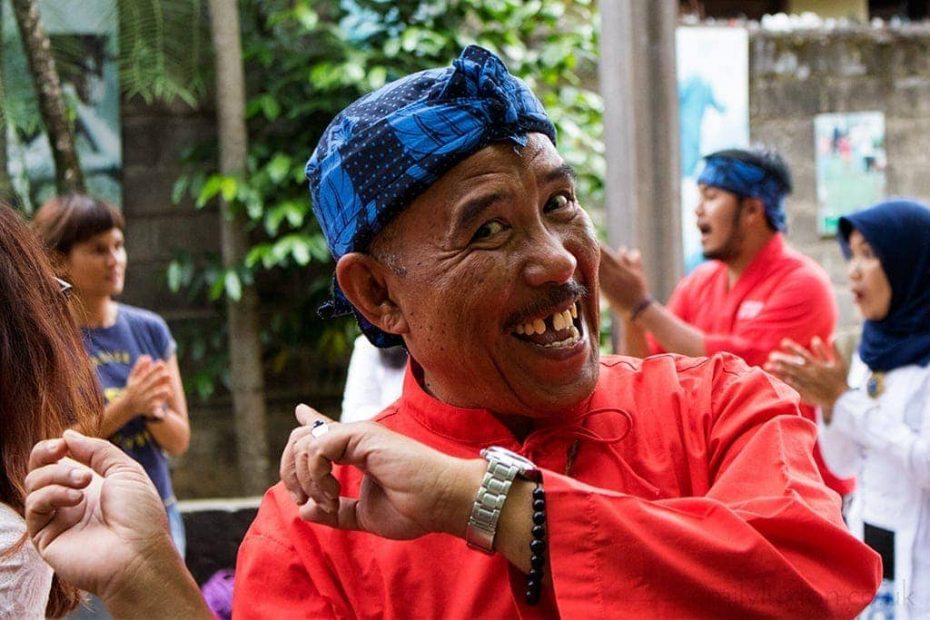 An alternative, less serious side of Sundanese culture can be found at Komunitas Hong. Founded in 2003 as the Pusat Kajian Mainan Rakyat (Center of Folk Toys Research), the Hong Community have researched, collected, and reconstructed hundreds of traditional Sundanese folk toys and games.
What's fun about this stop is that it's a far cry from a stuffy museum. At Komunitas Hong you can actually play with the toys! Find your inner child by learning traditional dances and games with the team, or try your hand at the traditional toys and games. You might discover a talent you never knew you had, or you might just make a fool of yourself. Either way, it's great fun – and the folks here are simply lovely. Don't miss it.
My visit to Indonesia was part of a press trip organised by Indonesia Travel as part of their #TripOfWonders Campaign. As always, all views and opinions are entirely my own and without bias.
Pin This Post: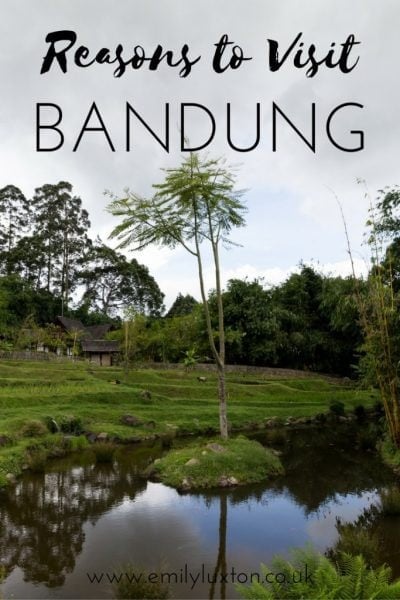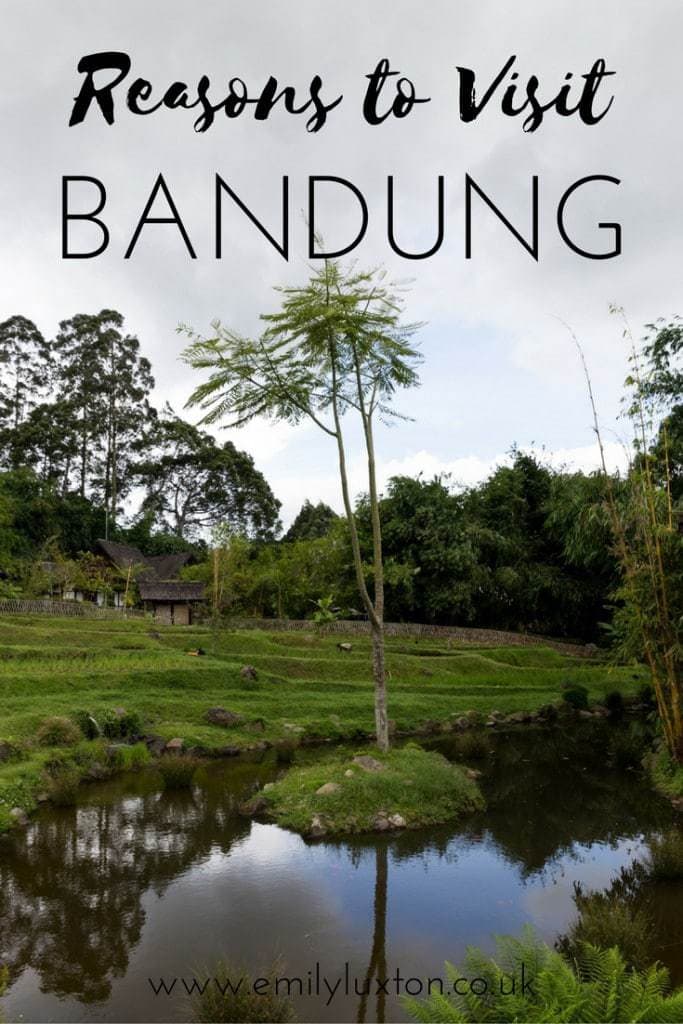 (Above image also by Macca Sherifi)