Some posts on this site contain affiliate links. If you book or buy something through these links, I earn a small commission (at no extra cost to you). Take a look at my privacy policy for more information.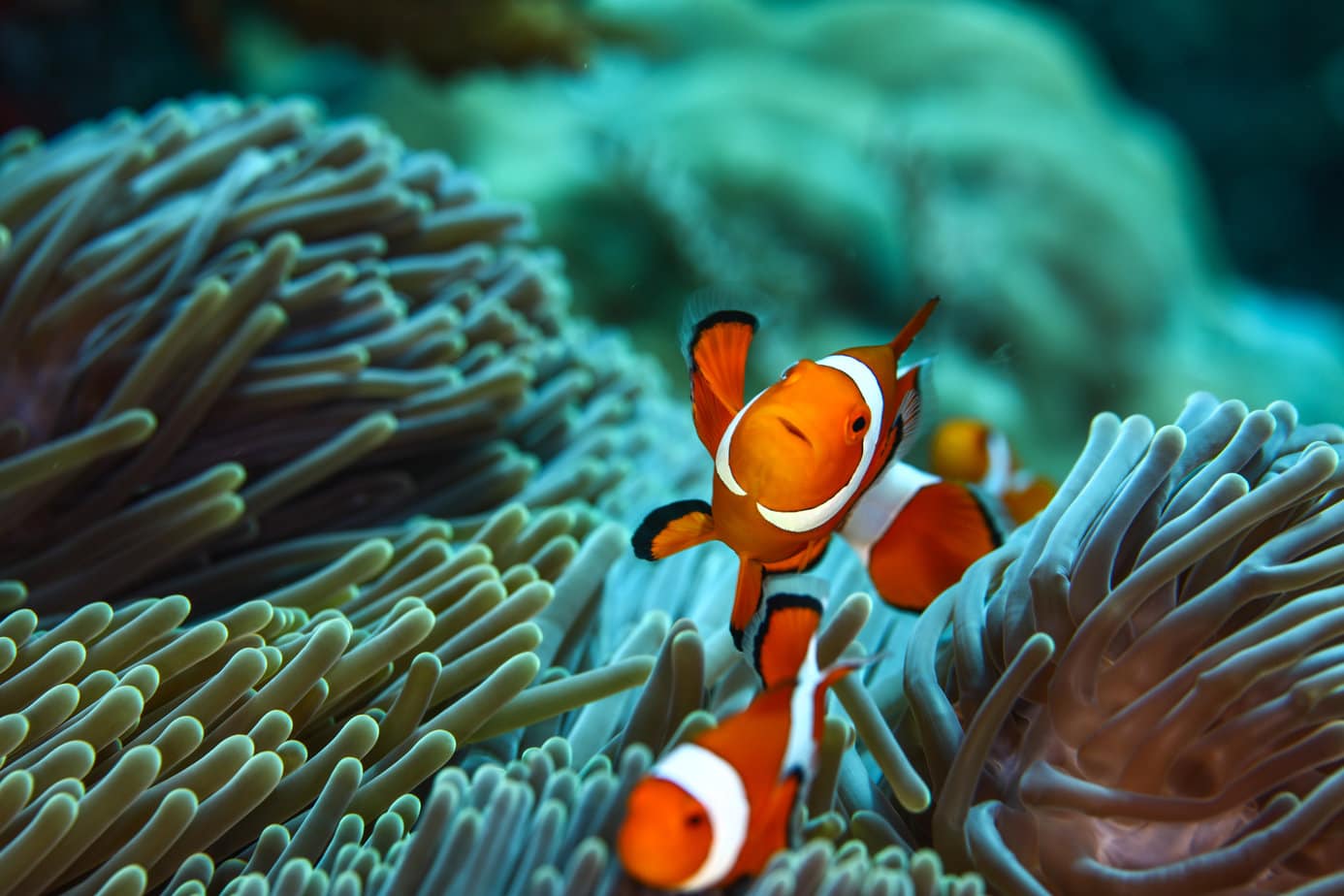 My guide to the best places to snorkel in Indonesia – from remote archipelagos to Bali's stunning marine reserves.
Indonesia is a true paradise for snorkelling enthusiasts. With its crystal-clear waters, vibrant coral reefs, and diverse marine life, this Southeast Asian archipelago offers some of the most incredible snorkelling experiences in the world.
With so many incredible diving and snorkelling locations dotted throughout the archipelago, planning a trip can be a little tricky. While several of these locations are within easy reach of the "main" islands of Lombok and Bali, some are quite remote. Some islands even need a ferry or boat taxi to reach.
That's where Original Diving comes in. They can organise tailor-made luxury diving and snorkelling holidays in Indonesia – doing all the planning so you don't have to. More on Original Diving at the end of this post.
If you're ready to dive into an underwater wonderland, here are some of the best places to go snorkelling in Indonesia. Happy travels!
Best Places to Snorkel in Indonesia
1. Raja Ampat, West Papua
Located in the remote province of West Papua, Raja Ampat is known as one of the best diving sites in the world – if not THE best. But if, like me, you're not a diver – this sparsely populated corner of Indonesia is also a snorkelling paradise.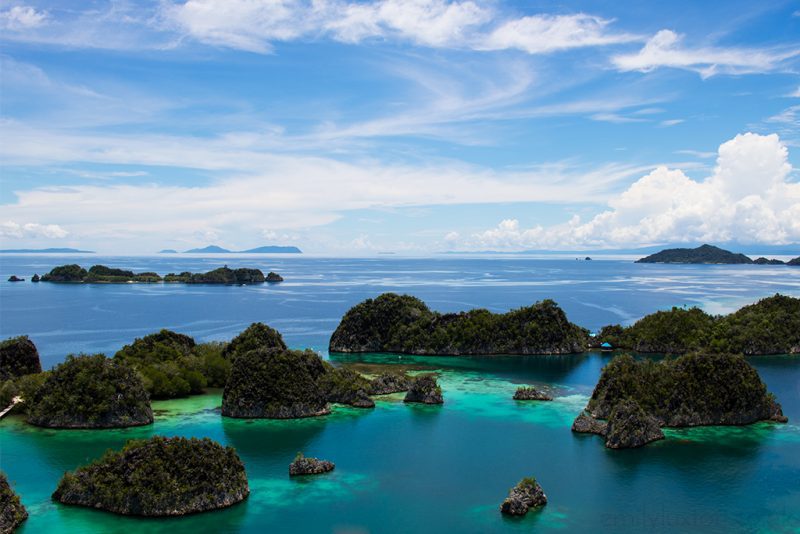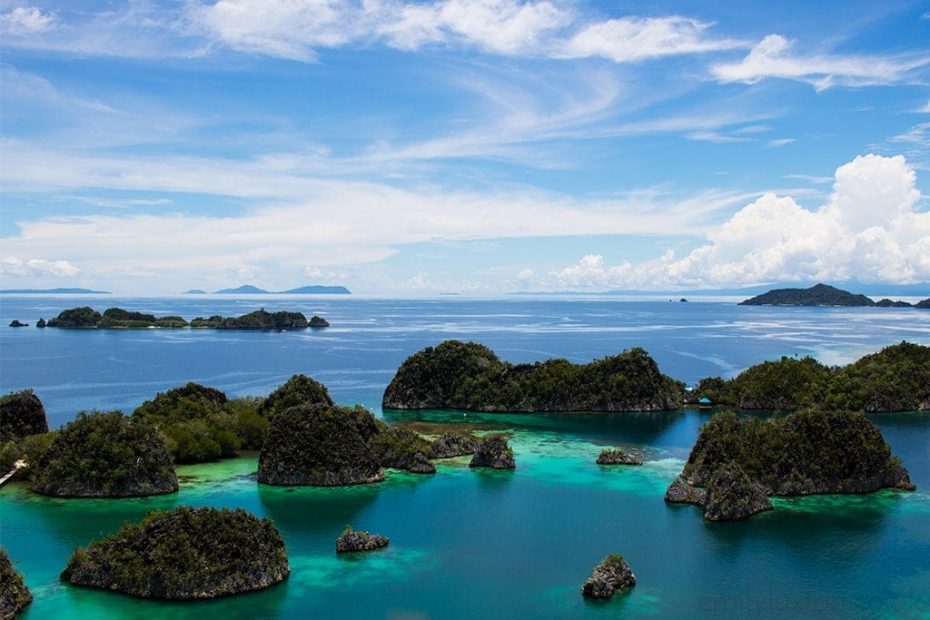 With its pristine waters and unparalleled biodiversity, the archipelago of Raja Ampat is often nicknamed the "Amazon of the Ocean". Dive into turquoise waters to discover vibrant coral gardens teeming with colourful fish, manta rays, and several species of sharks – including the unusual carpet shark, sometimes known as wobbegong.
I visited Raja Ampat a few years ago and spent the most amazing day kayaking over and snorkelling amongst the coral reefs. My personal highlight was seeing a puffer fish – but we also saw rays, parrot fish, bright yellow angelfish, and so much more. The whole experience remains one of the best of my entire travel career!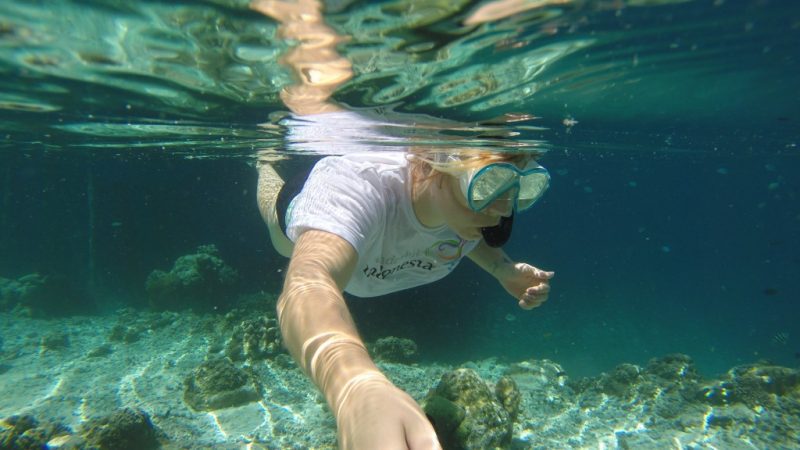 One thing to note: Raja Ampat is fairly difficult to reach. You'll have to fly to Sorong from Jakarta, then take a ferry either to Waigeo or Misool within the Raja Ampat Marine Park. From there, your accommodation will be able to arrange onward transportation.
2. Komodo National Park, Komodo Island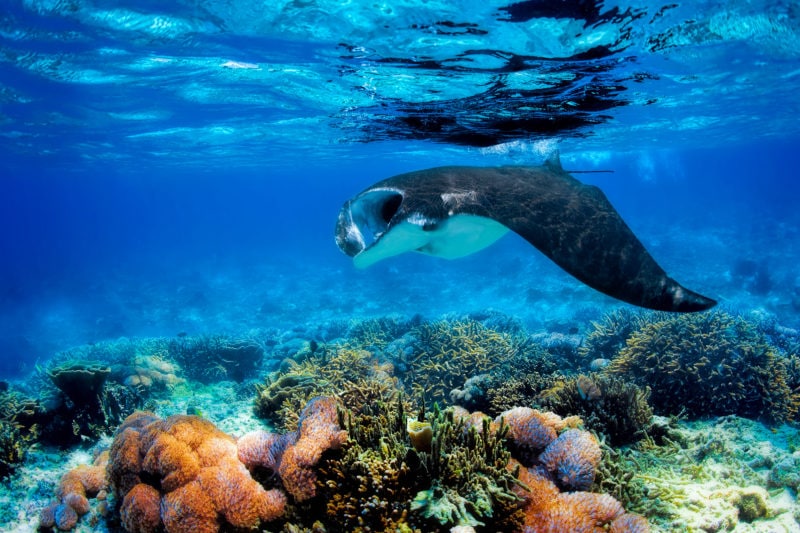 Famous for the enormous lizards that give the island its name, Komodo National Park is also a haven for underwater explorers. The park's waters are home to an astonishing variety of marine life, including manta rays and dolphins.
You can fly into Flores Island and take an overnight boat tour of Komodo National Park. This is what I did on my visit, and it was SUCH a fantastic experience.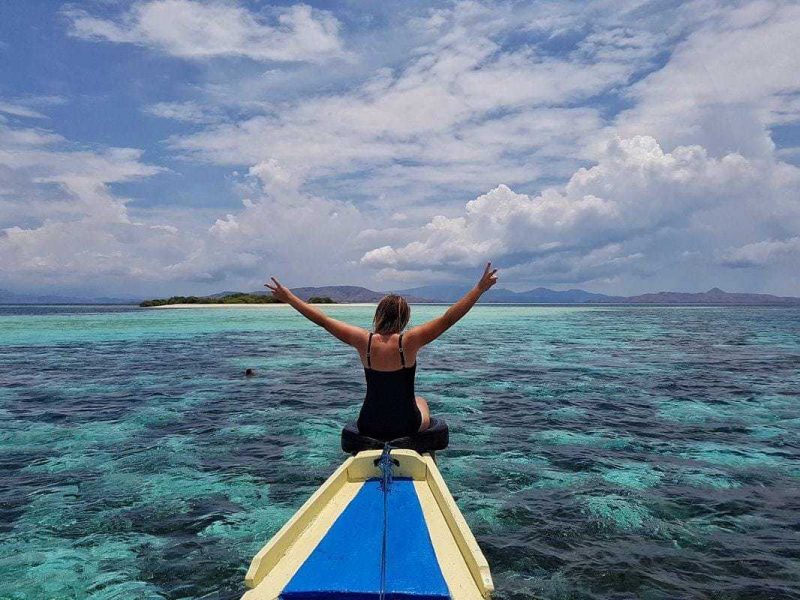 From hiking through the forest to view the iconic Komodo dragons, to sleeping below the stars on the deck of a small boat, the whole thing was a true adventure. But snorkelling ended up being the highlight of my trip to Komodo – when a huge group of at least 30 manta rays glided serenely past me. Fun fact: a group of rays is apparently called a fever!
3. Bunaken Marine Park, North Sulawesi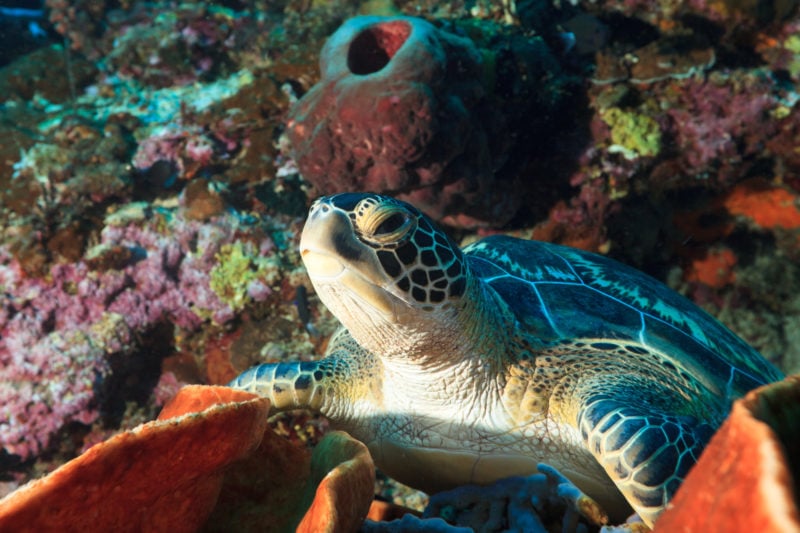 For a truly immersive snorkelling experience, head to Bunaken Marine Park in North Sulawesi. This marine park is a UNESCO World Heritage site known for its remarkable biodiversity – so of course it's one of the best places to snorkel in Indonesia. The crystal-clear waters are home to a plethora of marine species, including sea turtles, barracudas, and an array of vibrant tropical fish.
4. Gili Islands, Lombok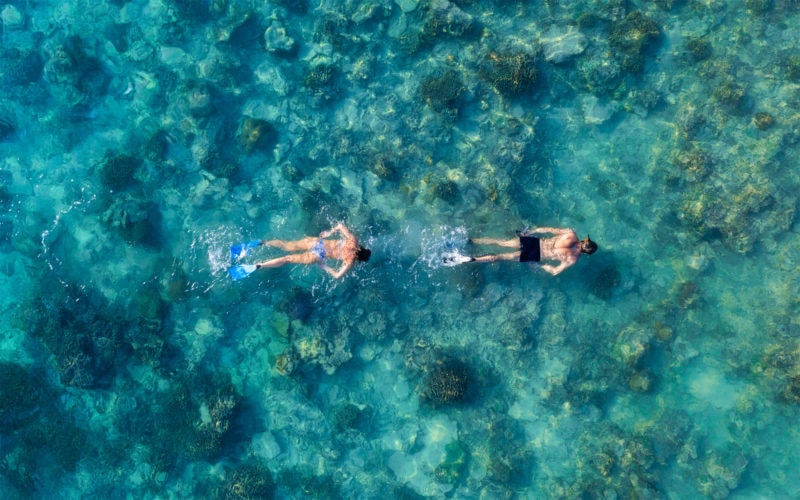 The Gili Islands might be better known for their party scene – especially the infamous "Gili T" – but they're also perfect for nature lovers. Located off the coast of Lombok, the Gilis are a trio of tropical gems with exceptional snorkelling opportunities.
While you explore the coral gardens surrounding the islands, you may well encounter reef sharks and sea turtles – as well as colourful clownfish and other species.
5. Menjangan Island, Bali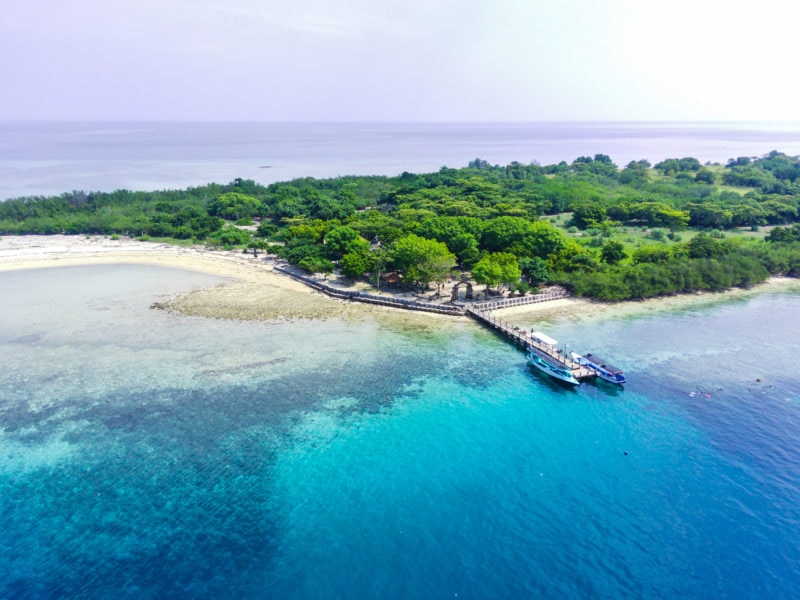 Menjangan is a tiny island just off the northwestern tip of Bali. Nestled within the West Bali National Park, the island is a bit of a hidden gem for snorkellers, with pristine waters home to a dazzling array of marine life and stunning coral formations.
To get there, make your way to the port at Labuhan Lalang in northern Bali. From there, boats take around 30 minutes to reach Menjangan. You need to hire a park guide and purchase a permit in order to visit the island – this helps protect the area and the local flora and fauna. Alternatively, you can book snorkelling and diving tours of the island and the National Park in Pemuteran.
6. Wakatobi National Park, Southeast Sulawesi
Wakatobi National Park is a remote and pristine marine paradise in Southeast Sulawesi. With its vibrant coral reefs and crystal-clear waters, this UNESCO Biosphere Reserve is another of the best places in Indonesia to snorkel or dive.
Like Raja Ampat, Wakatobi National Park can be a bit tricky to reach. This is part of what makes it such a special experience – and keeps tourists down, helping protect the reserve and its underwater inhabitants.
To get to Wakatobi you can fly to Makassar or Kendari, then take a connecting flight to Wangi Wangi – the largest and busiest island in the archipelago. Alternatively, guests of the luxurious Wakatobi Dive Resort on Tomia Island can fly directly from Bali to Tomia.
7. Derawan Islands, East Kalimantan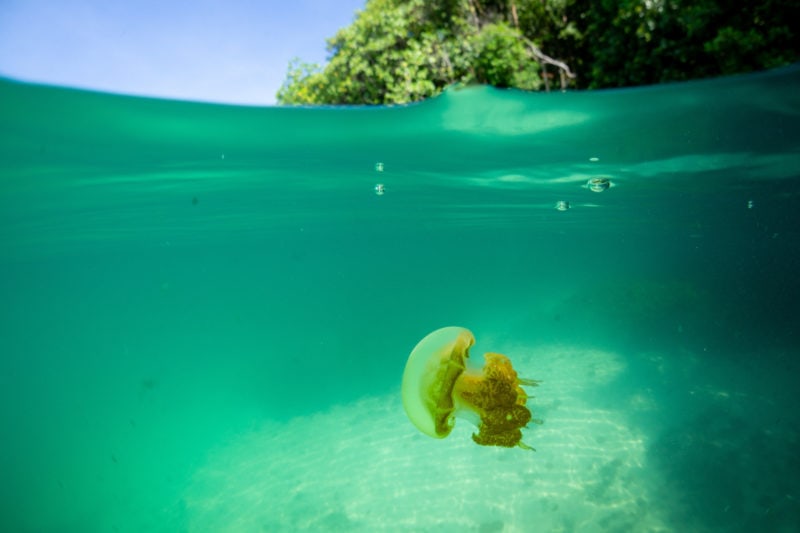 If you're in search of untouched beauty, head to the Derawan Islands in East Kalimantan. These idyllic islands offer superb snorkelling opportunities.
Dive into the turquoise waters to explore enchanting coral reefs, swim alongside gentle (and harmless) jellyfish in the mangrove-fringed Jellyfish Lake on Kakaban Island, and marvel at the fascinating marine biodiversity that surrounds you.
Again, this is quite a remote part of Indonesia. To get to the Derawan Islands you can fly into Balikpapan in East Kalimantan, then take a connecting flight to Tanjung Redeb in Berau. From there, you can take a boat to the islands.
8. Nusa Penida, Bali
Nusa Penida is a must-visit when you're exploring Bali. This tiny island just off the southeast coast of Bali is known for its incredible beaches, unique rock formations, and breathtaking underwater landscapes. In particular, Nusa Penida is a hotspot for snorkelling with manta rays.
I spent a couple of nights on Nusa Penida during my trip to Indonesia and had an incredible experience snorkelling with the mantas. It was wonderful to get up close to these surprisingly big, gentle creatures. Nusa Penida's vibrant reefs are also home to an array of tropical fish and vibrant coral formations.
Nusa Lembongan is only about 30 minutes from Sanur Beach on Bali's southeast coast, so it makes for an easy day trip. Check out the best area to stay in Sanur if you're staying a couple of days, and book yourself a snorkelling trip from there.
9. Alor, East Nusa Tenggara
Alor, part of the Lesser Sunda Islands, is another of Indonesia's hidden gems – and a fantastic location for snorkelling. Its remote and untouched reefs boast an incredible diversity of marine life. From colourful nudibranchs to reef sharks and vibrant coral gardens, Alor offers a snorkelling experience that will leave you in awe.
You can fly direct from Denpasar Airport in Bali to Mali Airport (ARD) on the north coast of the island – or fly into Kupang on nearby East Nusa Tenggara and take a connecting flight from there. Alternatively, you can also take a ferry from Baranusa on Pantar Island.
10. Pemuteran, Bali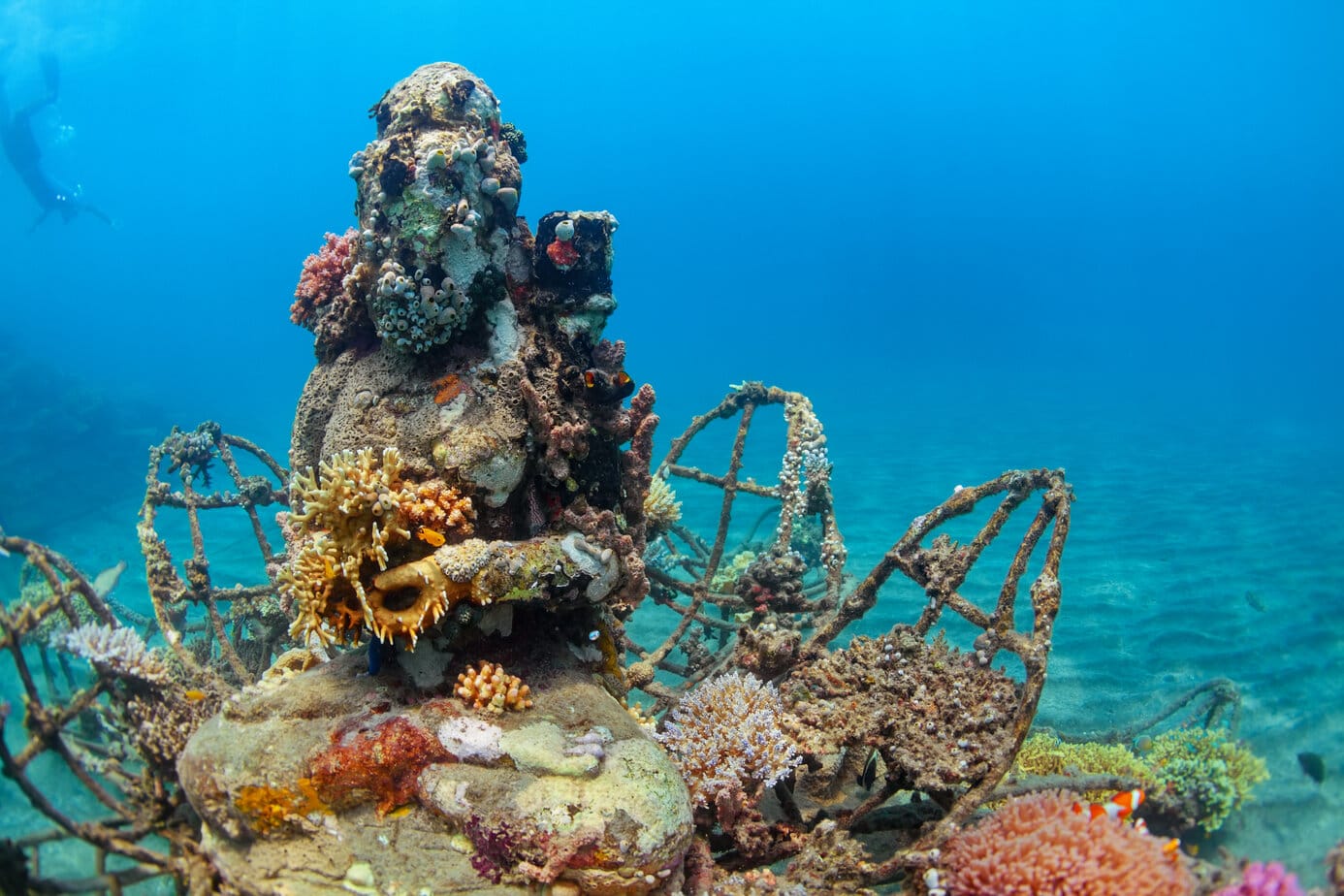 Situated on Bali's northwest coast, Pemuteran is a peaceful coastal village known for its conservation efforts. So it makes sense that Pemuteran Bay is a fantastic spot for snorkelling. The bay is home to Biorock, an artificial reef project started in the early 2000s in order to regrow coral. The project has done really well and today provides a haven for marine life.
Pemuteran Bay is also home to Taman Pura, an underwater temple garden where you can snorkel amidst underwater Buddhist statues.
How to Plan a Snorkelling Holiday in Indonesia
As mentioned above, if you want to plan a diving or snorkelling holiday in Indonesia you need Original Diving!
They can help organise everything. Whether you want a luxury liveaboard in Komodo National Park, a snorkelling expedition off the coast of Bali, or to get yourself to the remote reaches of Raja Ampat – Original Diving can sort it for you.
They'll put together your itinerary, find accommodation, and get all the logistics sorted – so all you have to do is show up and dive in!
Original Diving's services include local concierges for insider knowledge, departure assistance to fast-track your airport, a borrowed GoPro to record your diving memories, and a fantastic app which contains all your itinerary and travel docs in one place. Find out more here.
Final Thoughts
Indonesia's underwater world is a treasure trove waiting to be explored. From vibrant coral reefs to encounters with magnificent marine creatures, each snorkelling spot offers a unique and awe-inspiring experience.
So grab your snorkel gear, dive into the turquoise waters, and get ready for an unforgettable adventure in Indonesia!
Read More
6 Most Instagrammable Places in Yogyakarta
Mount Batur Sunrise Trek in Bali
Do you know any other great places to snorkel in Indonesia? Scroll down to leave a comment!