Some posts on this site contain affiliate links. If you book or buy something through these links, I earn a small commission (at no extra cost to you). Take a look at my privacy policy for more information.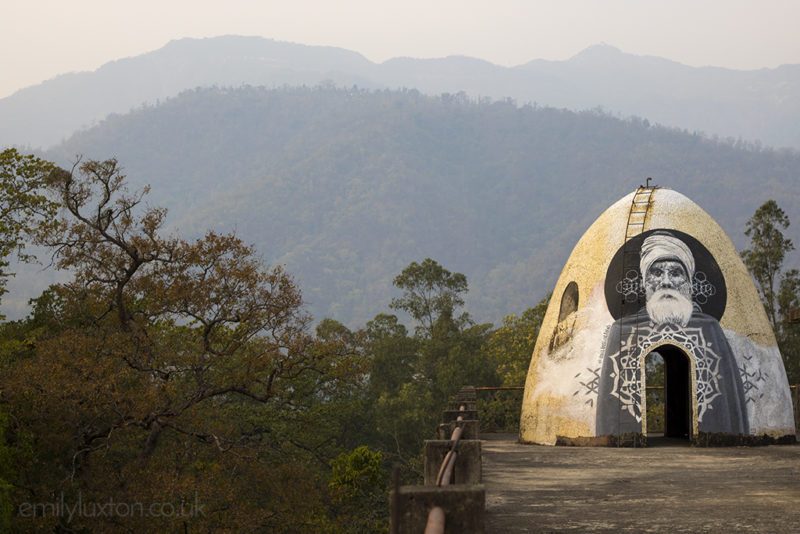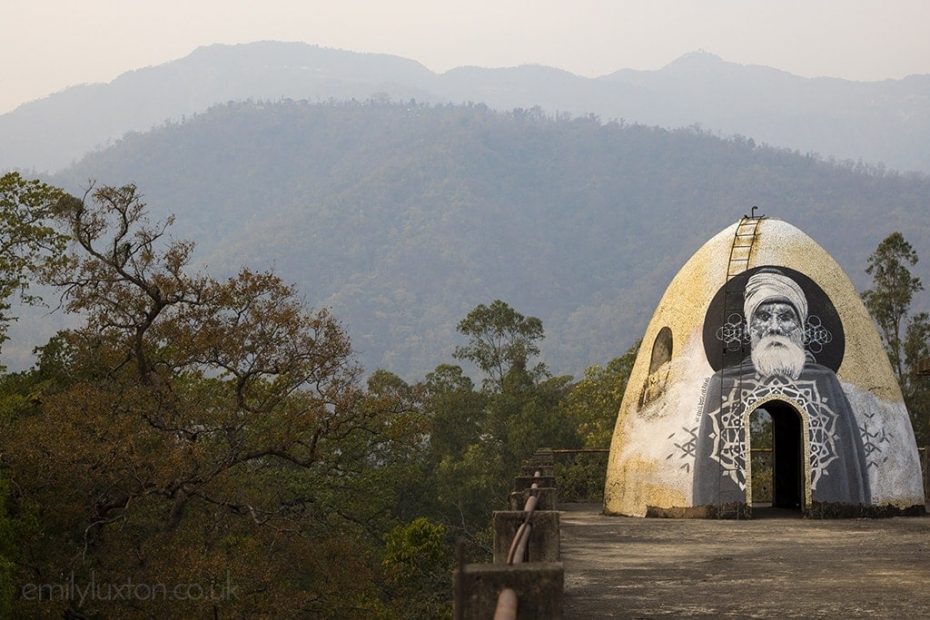 Nestled in the Himalayan foothills in the north of India, Rishikesh is renowned as a hippy hangout and a hub for yoga and spirituality. It's a seriously relaxing town, so you could easily while away a few days doing very little at all! But if you're looking for some fun things to do in Rishikesh, you'll find plenty to keep you busy.
Walk down the street or into any café and you'll see hundreds of posters advertising drop-in yoga classes, meditation sessions, chakra realignment, and all sorts besides. There are seemingly endless ways to indulge your more spiritual side in Rishikesh!
And if you're in the mood for something a bit more active, you're also in luck. Plenty of adventures await – especially out in the Himalayan foothills. Whatever you're looking for, Rishikesh won't disappoint…
Where is Rishikesh?
Fun Things to do in Rishikesh
Take a Yoga Class in Rishikesh
Rishikesh is the self-styled "yoga capital of the world". In fact, it's thought to be the birthplace of this spiritual practice. People come from all over the world to take classes, and even to qualify as yoga teachers themselves.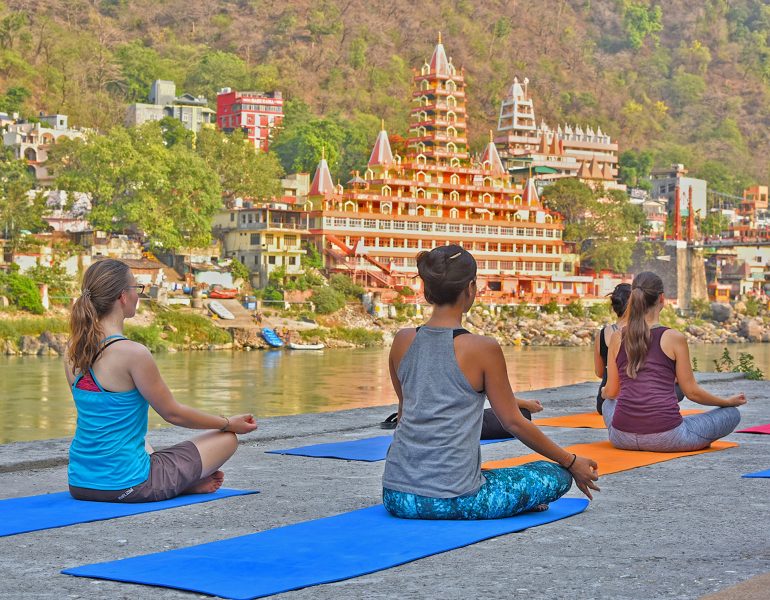 So, as you can imagine, finding a yoga class in Rishikesh is easy! The tricky part will be choosing one, so it's a good idea to ask around for recommendations. Speak to other travellers who have been in town for a while, or ask the staff at your accommodation! Alternatively, browse this list of yoga and wellness classes in Rishikesh and check out some of the online reviews.
Swim in the Ganges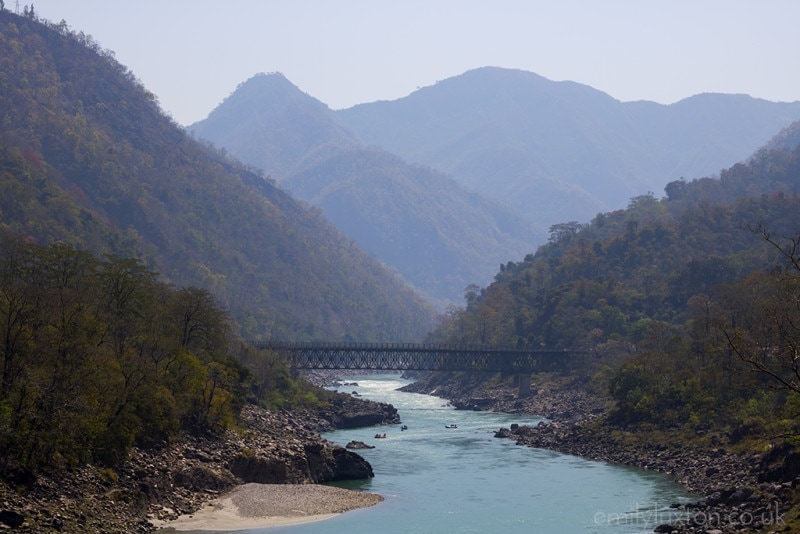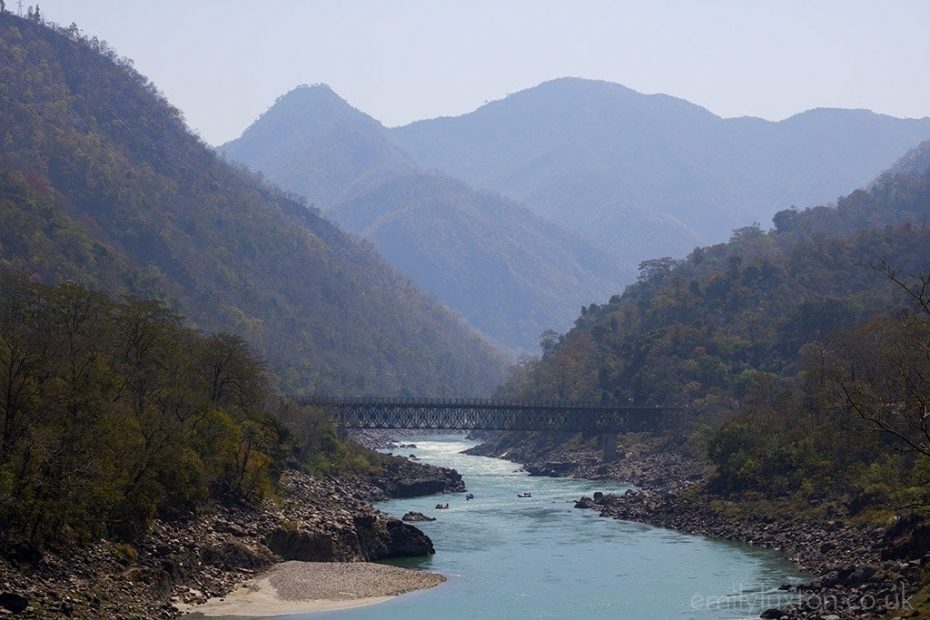 The River Ganges is an iconic symbol of India. For many, it's also a sacred river, so taking a dip in its waters can be a really special experience.
Rishikesh is near the source of the River Ganges, so the river here is still clean compared to further south. The water is clear, bright blue, and icy cold! It's also pretty fast, with a strong current – so be careful where you swim. Watch how the water moves before you jump in.
For swimming, I liked Goa Beach, which is north from Laxhman Juhla Bridge along the eastern bank of the Ganges. Just follow the road until just before the end of the buildings, and you'll see a gate down to the beach. Alternatively, you can swim from the ghats in town. but the beach here isn't so nice.
Witness the Ganga Aarti along the ghats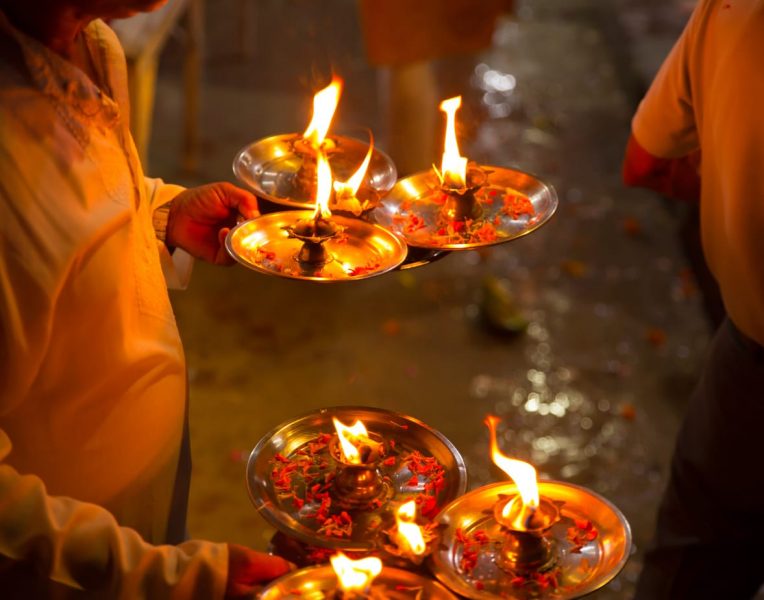 Ganga Aarti is one of the best things to do in Rishikesh. Each evening, monks and worshippers gather on the banks of the Ganges to take part in the Aarti ceremony. The ritual gives thanks and blessings to the Ganges as the sun goes down.
It's a moving and mystical ceremony, with candles, lamps, garlands, and chanting. This colourful and fascinating spectacle is a must-see! Head to Triveni Ghat for the biggest and best Aarti ceremony.
RECOMMENDED TOUR: Immersion into the Evening Ganga Aarti at Parmarth Niketan Ashram – from £15.30
Explore the Abandoned Beatles Ashram – Maharishi Mahesh Ashram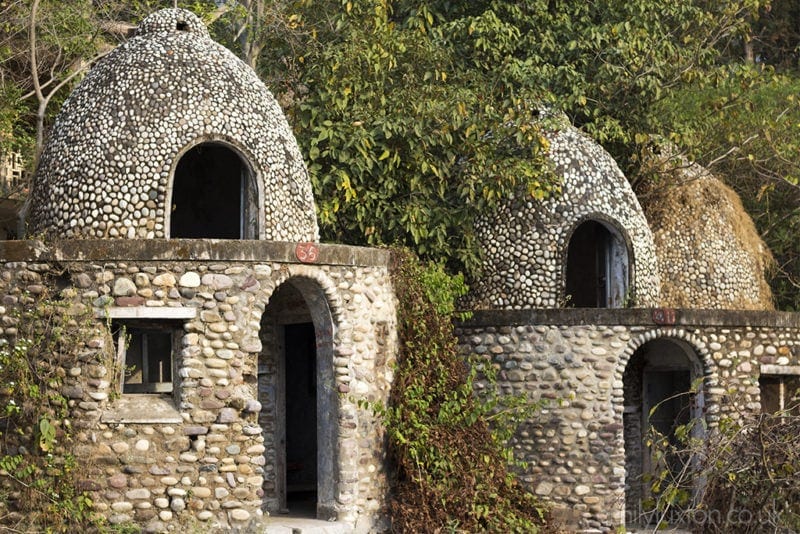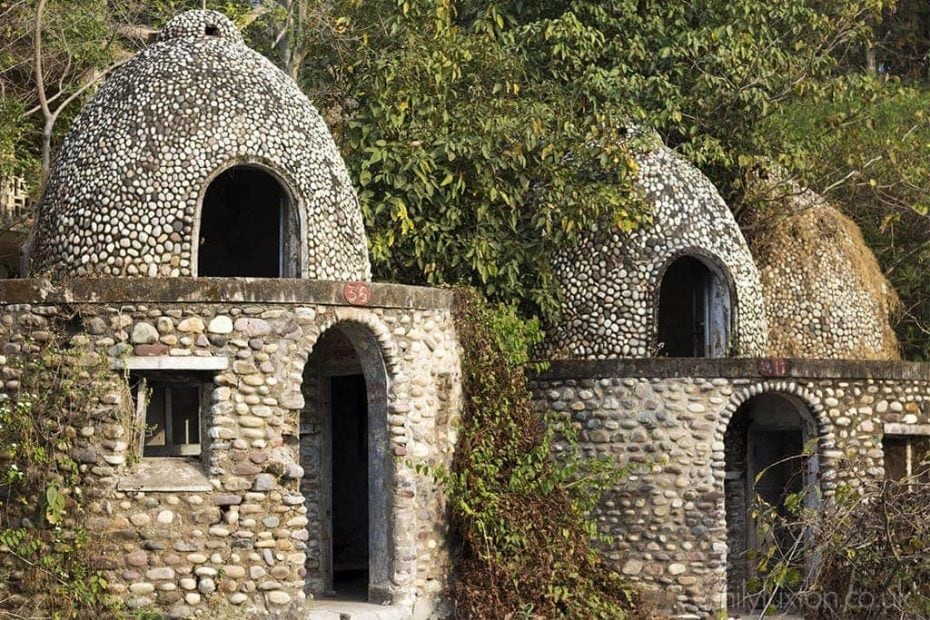 Just outside of town, nestled along the bank of the Ganges, lies the abandoned ashram of the yogi Maharishi Mahesh. This is the famous Beatles Ashram of Rishikesh.
This is the ashram where the Beatles studied transcendental meditation. It's also where they wrote most of the White Album.
Today, the crumbling school, where the empty buildings are slowly being reclaimed by nature, attracts a lot of visitors. Some come for the memory of the famous yogi, to meditate or hold events. Others come to celebrate the famous band. These pilgrimages have led to an interesting mixture of graffiti around the grounds.
Even if you're not into meditation or the Beatles, this is a really beautiful place to explore, with some amazing architecture disappearing into nature, and some awesome art to boot. It's definitely one of the most popular things to do in Rishikesh.
Price: 600 rupees for foreigners / 150 rupees for Indian nationals. Or you can book this 3 hour guided tour with transportation from £23.05.
Head to the Hills for a Hike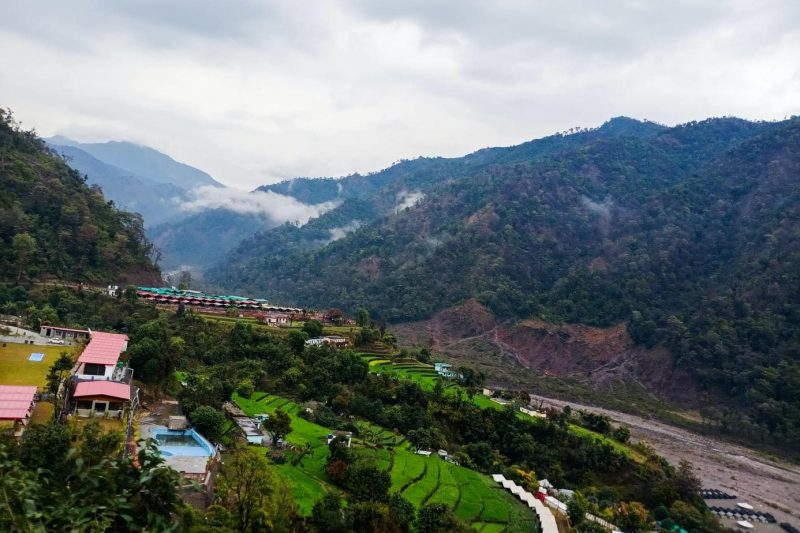 The Himalayan foothills surrounding Rishikesh are the perfect spot for a hike. There are dozens of hikes starting from the city and leading to small villages, hidden temples, waterfalls, and hill stations. Here are a few options to get you started…
White Water Rafting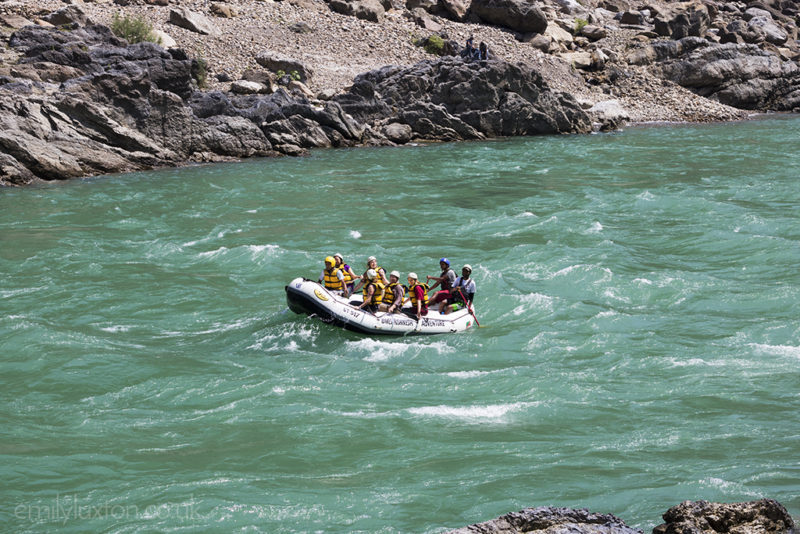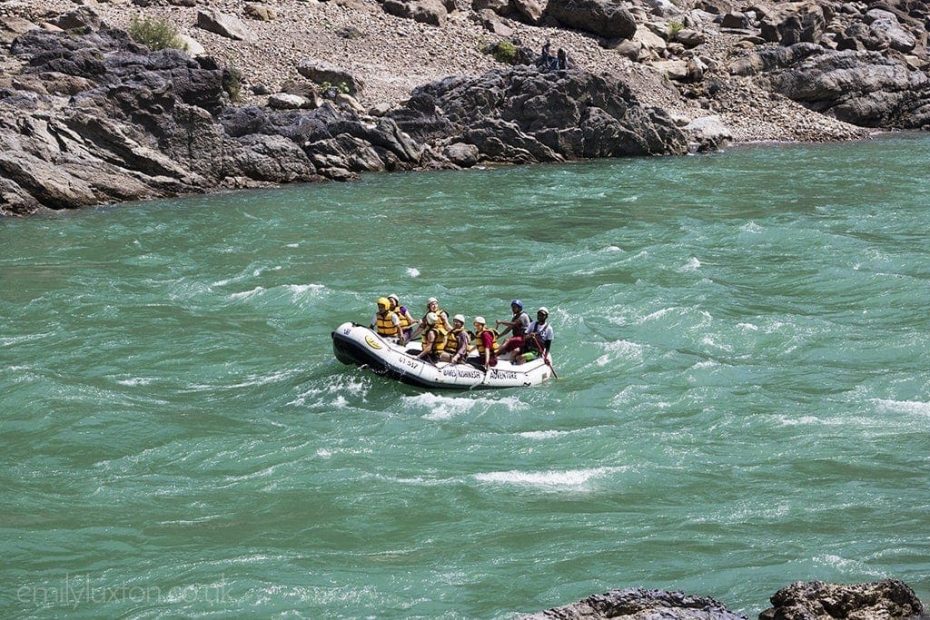 There's swimming in the Ganges, and then there's swimming in the Ganges whilst clinging to the side of a raft as you plunge over white water rapids!
Along the stretch of the river heading into Rishikesh, there's a series of Grade I to III (basic and standard level) rapids. These are seriously good fun to ride. There are dozens of tour companies in town offering rafting trips on the Ganges. On a recommendation from a friend, I went with Wild Splash (450 rupees) and thought they were excellent.
The rapids are fast and furious, but they aren't too tough to navigate. The whole experience is really fun, so even if you're a little unsure I say go for it! More advanced rafters can go further to reach the grade IV rapids on the Marine Drive stretch. Surrounded by some seriously epic scenery as you careen over rollercoaster rapids on the Ganges; it's a pretty unique experience.
Book Online: 3 hour 16km white water rafting from £10.76
Bungee Jumping in Rishikesh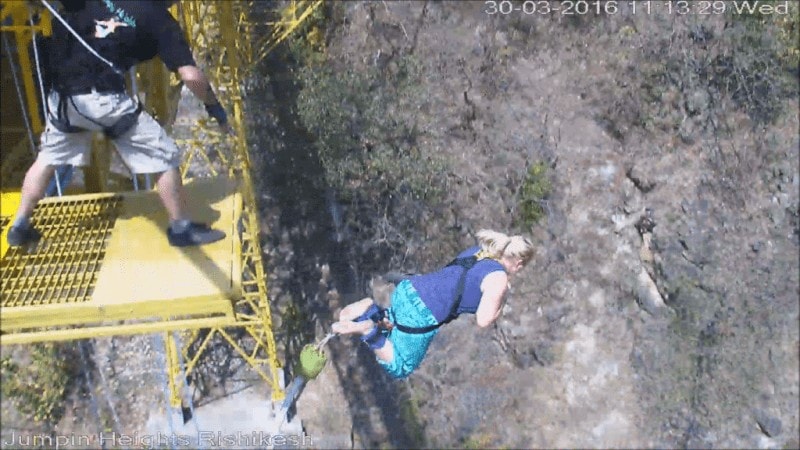 If thrills are your thing, you should definitely head over to Jumpin Heights to try your hand at India's highest bungee. This is seriously one of the coolest things to do in Rishikesh and was the absolute highlight of my trip!
Take the plunge, if you dare! You'll leap from a height of 83m above a tributary of the Ganges in the Himalayan foothills. They also have a Giant Swing and Asia's longest Flying Fox. So adrenaline junkies are spoilt for choice. Check out the video of my jump here!
Cost: I paid 3500 Rupees (around £35), plus 400 for transport. You can book online through Viator from £37.11, including transport, so this is about the same price
Take a Cooking Class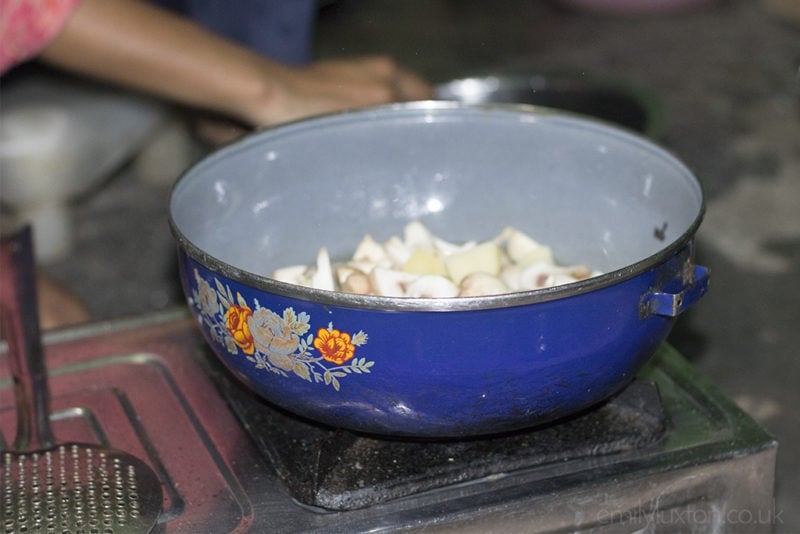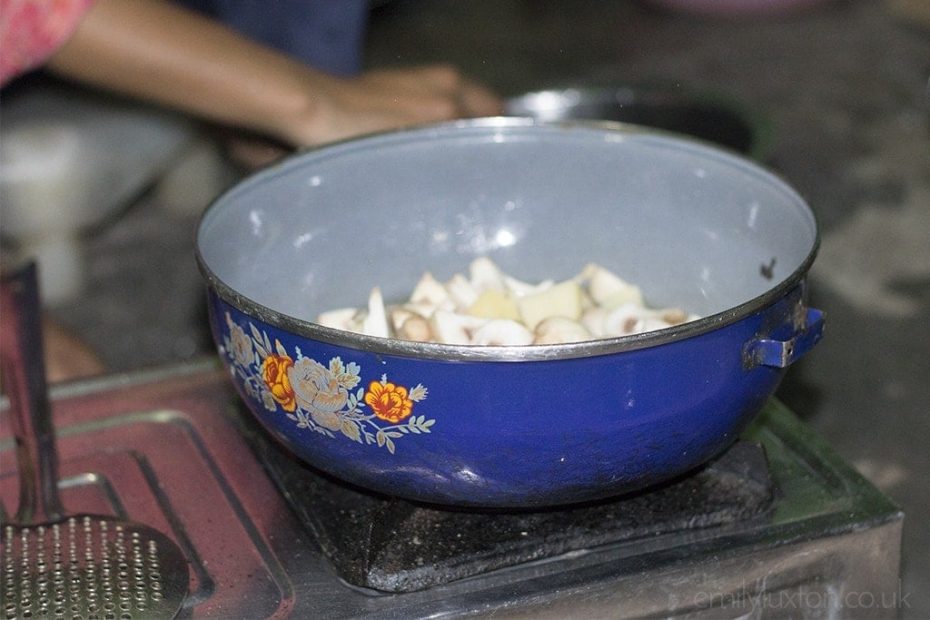 There's no better way to really get to know the cuisine in India than by learning to cook with locals. Indian food varies from region to region, so cooking classes are a great way to explore the differences.
In Rishikesh, a Holy and entirely vegetarian city, you'll learn things like mushroom masala and jeera rice – two northern specialities. You might also learn a little bit about Ayurvedic cooking, which is all about balance!
There are a few cooking classes in town, but I can wholly recommend Sapna's Cooking Class, which she runs from her family's home in Tapovan just above Laxman Jhula. She has no website and isn't on Trip Advisor, but I found out about her classes from a poster in town, and I highly recommend it!
Soak up the Views from a Cafe
One of my favourite things to do in Rishikesh was to simply hang out in one of the many cafes, sipping coffee or mango lassi, and soaking up the amazing views of the River Ganges and the distant mountains.
My favourites were Little Buddha Cafe, Ganga View Cafe, and the Beatles Cafe. But here's a fab list of the best cafes in Rishikesh, so you can explore them all!
Explore the Temples and Ashrams of Rishikesh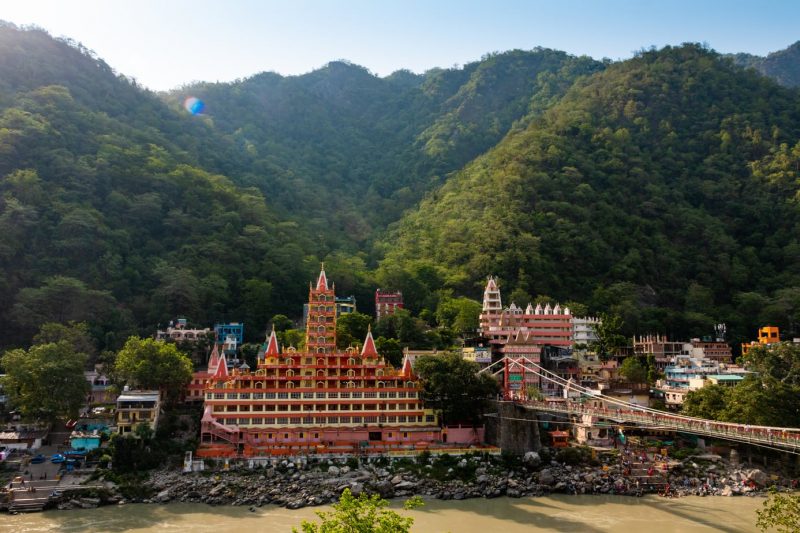 Rishikesh is a Holy city, so it's full of temples and Ashrams (spiritual schools). From the 13-storied Trimbakeshwar Temple to the colourful Neelkantha Mahadeva Temple, there are some seriously impressive temples and shrines to explore in and around the city. Here's a list to get you started.
Take a Food Tour of Rishikesh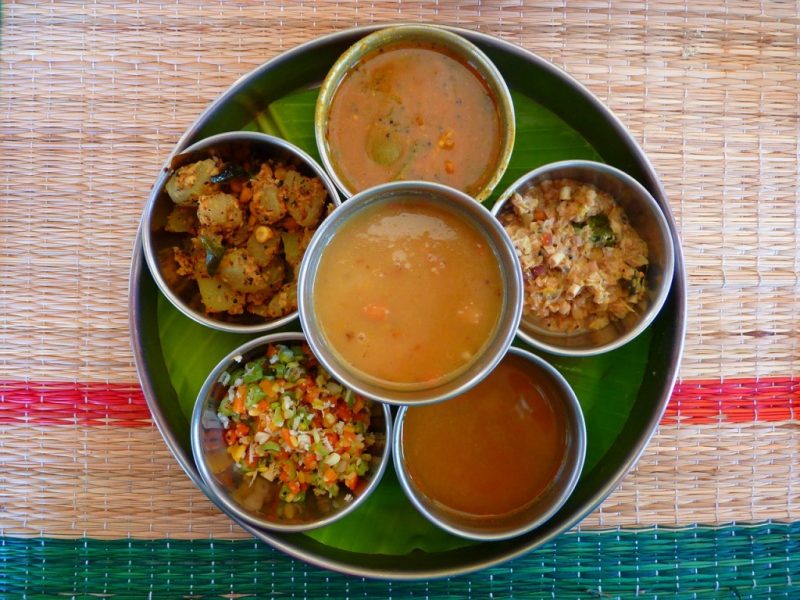 My favourite way to explore any destination is through its food! A food tour is such a good way to discover unique local dishes and delve into the culture of a place. Below are some of the top food tours in Rishikesh for you to choose from.
Relax with an Ayurvedic Massage
Ayurveda is an ancient holistic medicine system originating from India. In Sanskrit, Ayurveda means "the science of life". A spiritual city like Rishikesh is the perfect place to learn a little more about the teachings and practices of Ayurveda.
And if you need to unwind after working your way through all the most fun things to do in Rishikesh, an Ayurvedic massage could be just the ticket! Unlike deep tissue massages, Ayurvedic massage tends to focus more on the skin rather than the muscles.
It's an oil massage with light pressure – so it's great for relaxing. Plus, it apparently promotes benefits like released muscle tension, lymphatic drainage, and more nourished skin. Definitely worth a try!
Things to do Near Rishikesh
Jungle Safari – Rajaji National Park
Rajaji National Park is a park and tiger reserve in the foothills of the Himalayas, not far from Rishikesh. The reserve is home to several rare species of flora and fauna, including Asian elephants, Bengal tigers,, pythons, bears, and leopards. You can also spot various subtropical varieties of vegetation.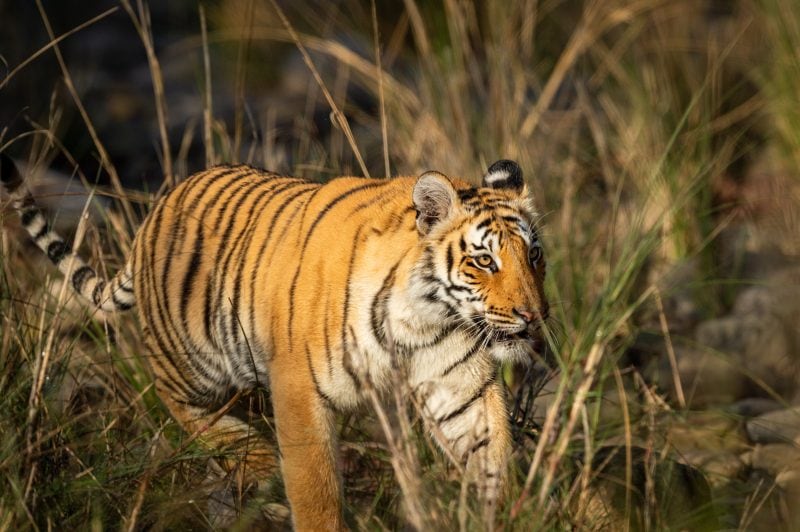 This 8-hour half-day Jungle Safari tour (from £55.20) includes transport from/to Rishikesh, as well as a jeep safari through the jungle. With a chance to spot the rare Bengal tiger, this is one of the best things you can do in Rishikesh!
Unwind at a Wellness Retreat
Alongside all the yoga and wellness classes in town, there are dozens of retreats in and around Rishikesh. Sign up to an Ashram and spend a few days (or a weeks, or months!) getting in touch with your spiritual side. Learn meditation, the art of Ayurvedic medicine, yoga, and more!
Below, I've listed a few different options, with prices, to give you some inspiration…
Himalayas Trek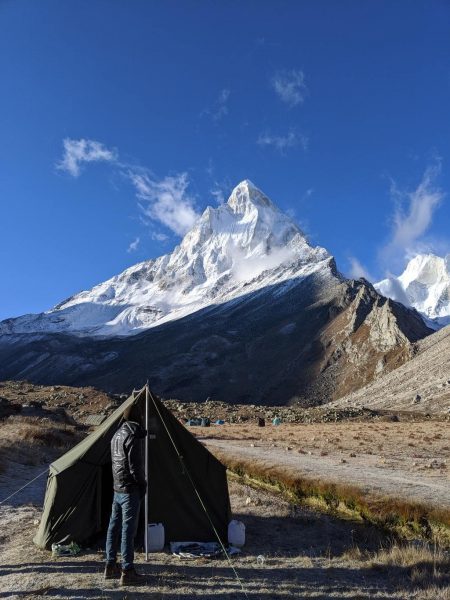 I already mentioned that Rishikesh is a brilliant destination for hiking. But if you fancy more of a challenge, there are several multi-day treks that you can do in the area. There's' the Valley of Flowers Trek, the Kuari Pass, or the Chandrashila Trek, to name just a few. You can check out some of the best Rishikesh Treks here for inspiration.
Paragliding near Rishikesh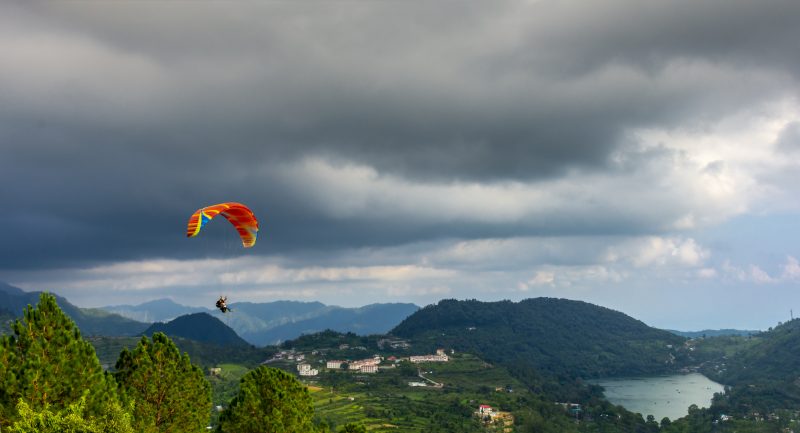 Finally on this list of fun things to do in and around Rishikesh – how about another huge adrenaline rush? In Dehradun, a town just northwest of Rishikesh, you can take a tandem paragliding flight (from £48.92). Soar through the air above the stunning Doon and Mussourie valleys with a professional pilot, for some of the best views of the Himalayan foothills you can imagine!
So, those are some of the coolest and most fun things to do in Rishikesh. Have you visited? What would you add to this list?
Pin this Post