Some posts on this site contain affiliate links. If you book or buy something through these links, I earn a small commission (at no extra cost to you). Take a look at my privacy policy for more information.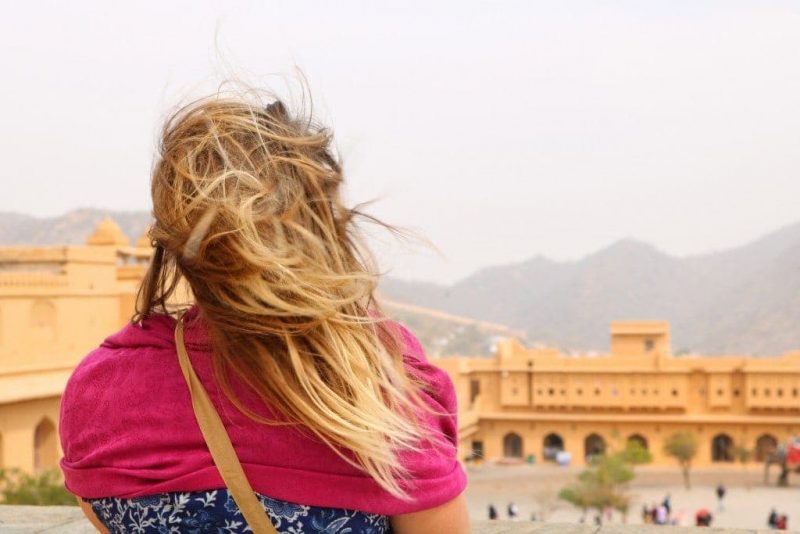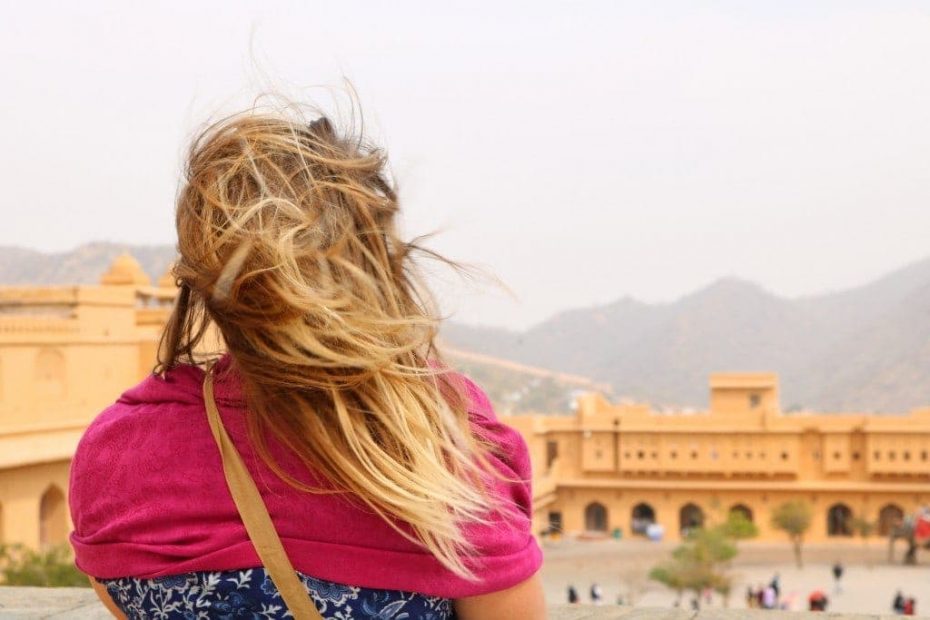 Travelling India for the first time can seem like a pretty daunting experience. Rightly or wrongly, the country has a reputation as a pretty tough place to travel. But it's also beautiful country and one that should be on every backpacker's bucket list. So you should start by looking for the best solo female travel destinations in India.
I've rounded up a few of my favourite destinations, and even more from fellow female travel bloggers, to bring you the ultimate list of the best destinations in India for solo female travellers. I wanted to use these ladies' tales to show you that India is nowhere near as scary as you think – and it's a lovely place to travel solo.
Despite what many think, India is actually a fairly easy country to travel. A lot of people speak good English, the country has an extensive rail network and loads of reasonably priced public transport, and there's both Ola and Uber to get you around safely. And – as I'm about to show you – there are loads of great solo female travel destinations in India to choose from. Simply fill your India itinerary with a few of these amazing destinations and you'll have an amazing time.
READ MORE: 24+ India Travel Tips for Solo Female Travellers
Solo Female Travel India – The Criteria
I asked my fellow travel bloggers a bunch of questions before I accepted their suggestions. I wanted to make sure these places are all perfect for first time solo travellers in India. So each of the places on this list met the following criteria:
Easy to get to.
A small city or one that's very easy to get around.
Has good tourist infrastructure.
Has a great hostel for meeting people and making friends (as recommended by an actual traveller).
If you're thinking about travelling to India solo for the first time, these are some of the top places to consider…
Rajasthan
North India and the Himalayas
South India and Beaches
This post contains affiliate links which help support the running of this site without affecting the price you pay at all. Read more here.
RAJASTHAN: DESERT AND ARCHITECTURE
4 Stops in Rajasthan for Solo Female Travel in India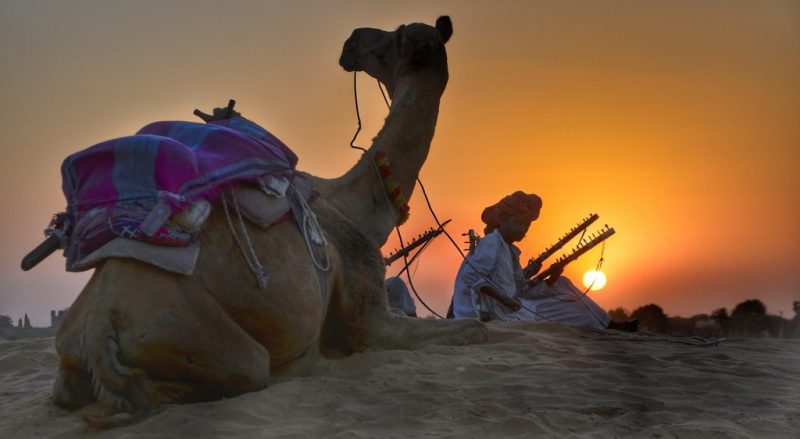 Udaipur
Udaipur it was the inspiration for the post; I actually started writing it while I was in the city. This was the first place I travelled to in India completely solo and I was a bit daunted. But it was so much easier than I expected! I flew in from Delhi, mostly to save time but also to avoid taking overnight busses solo, and the flight was only about £30. Udaipur is a seriously beautiful city around a couple of huge lakes, and it's the ideal place to relax for a few days. The old town centre can feel kind of hectic (not by Delhi standards though) but it seemed safe to me and I didn't feel uncomfortable once.
Although I didn't stay in a hostel (I needed some me time!) there was a Zostel right around the corner from me which looked fab. Zostel is an Indian hostel chain with a great reputation, and the roof terrace restaurant at the one in Udaipur has amazing sunset views.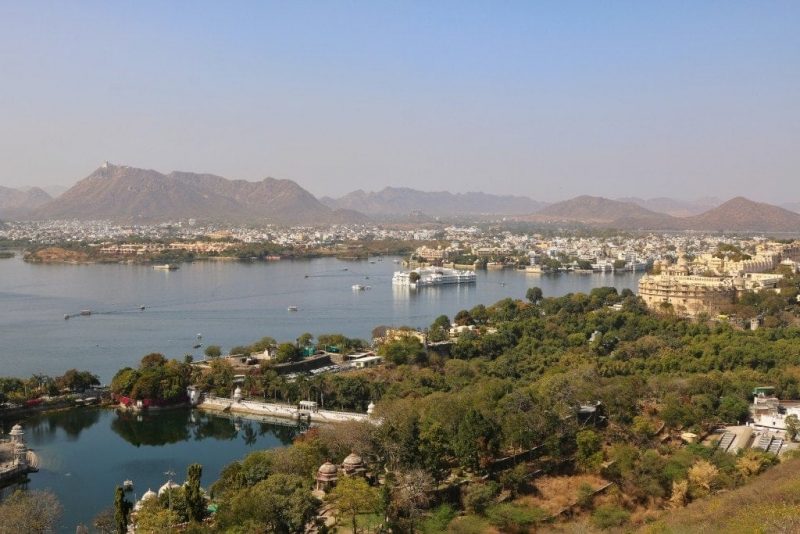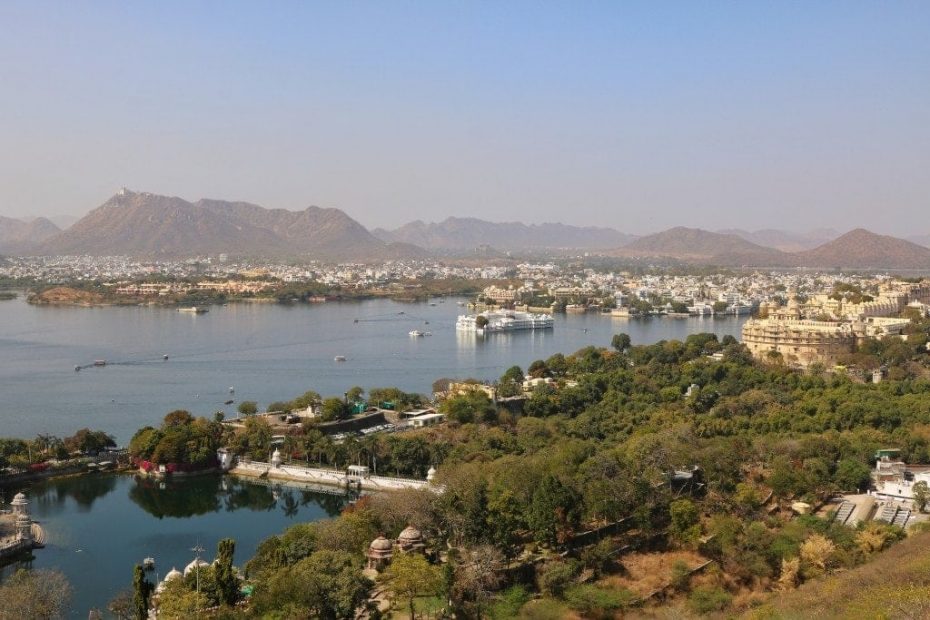 Jaipur
This was the second stop on my recent solo India trip and it was another of my favourites! Again, I wasn't in a hostel but there are plenty to choose from and some – like Blue Beds – come very highly rated. Just have a browse on Hostelworld to find a hostel with a good atmosphere
READ MORE: Check out my tips for shy solo travellers to see some of my top tips for meeting other travellers.
Jaipur is known as the Pink City, because the entire city centre has been built from the same red sandstone. There are loads of amazing attractions in Jaipur – such as the cake-like Hawa Mahal building or nearby Amber Fort. There are also lots of great restaurants to choose from, a bustling market for grabbing some Rajasthani textiles, and a fun nightlife. Many hostels and hotels arrange nightlife tours so you can find a group to go out with in a safe way!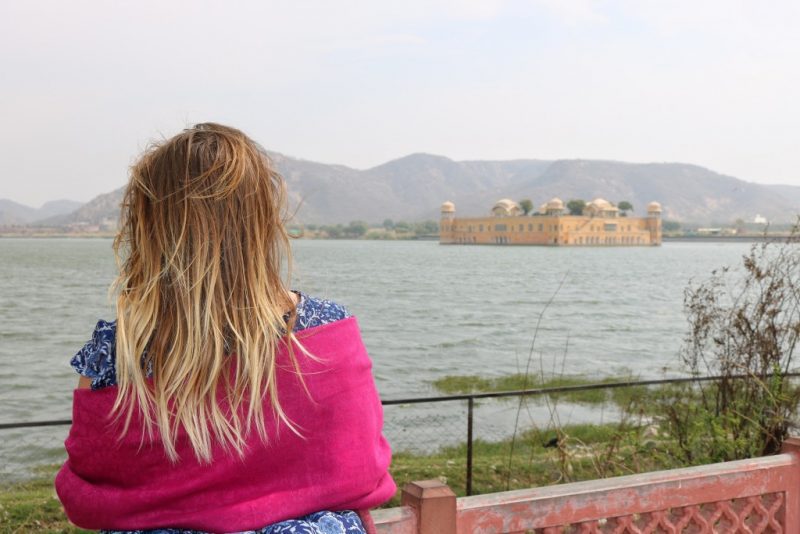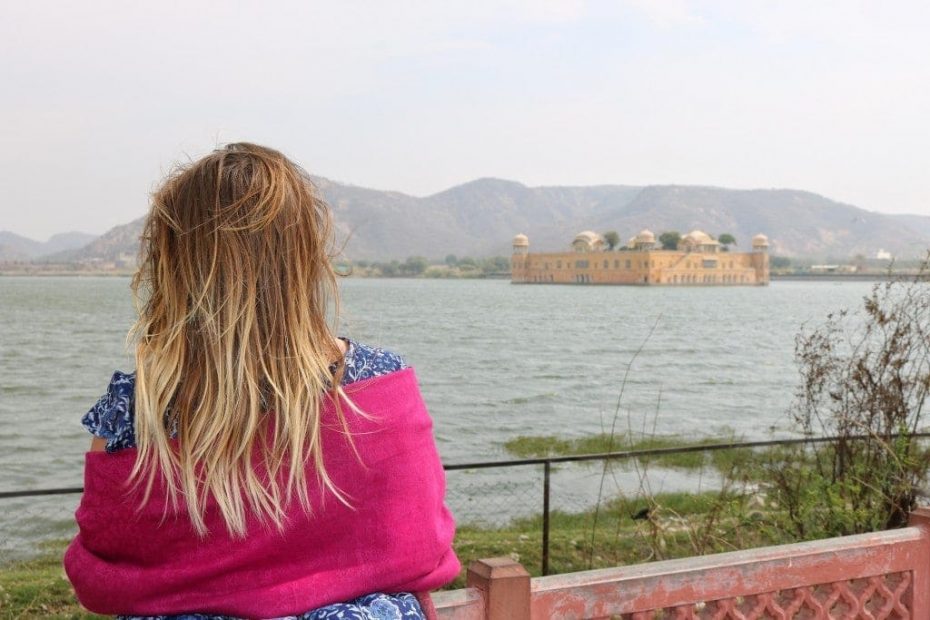 Pushkar
Manouk – Bunch of Backpackers
I loved Pushkar from the moment I entered the town. It had a different feel than the rest of Rajasthan, more mystical and more hippy-like. There is lots to see and do in Pushkar. It is an important town for devoted Hindus and it houses the incredible Brahma and Savitri temples. From Pushkar, you also have the possibility to ride a camel into the endless surrounding desert.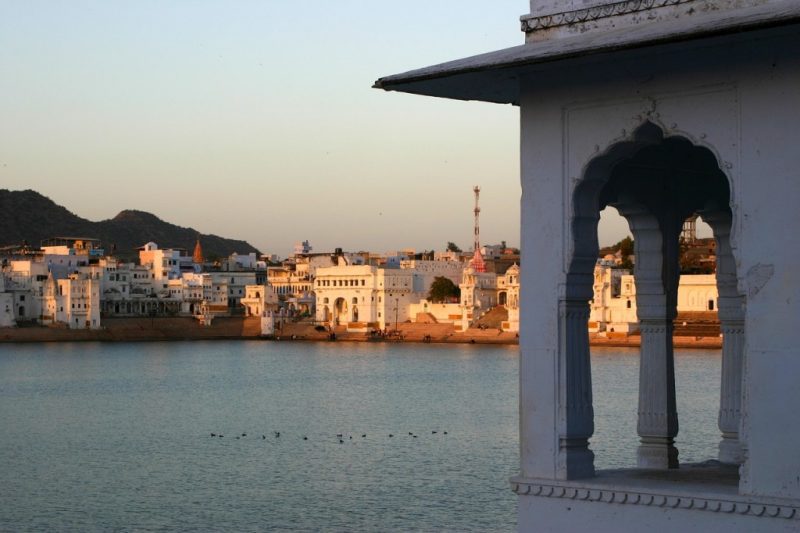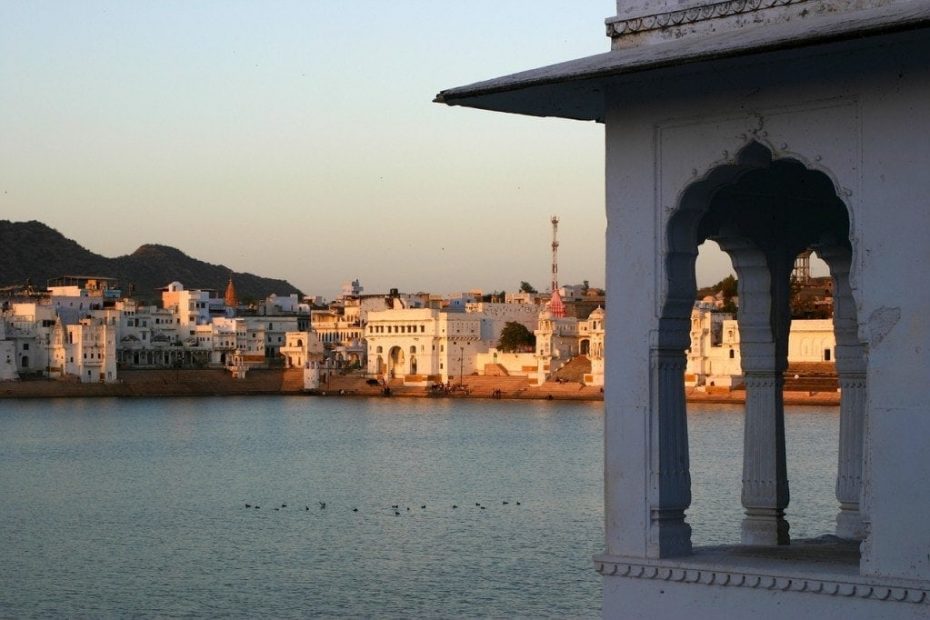 As a female solo traveller, I felt safe during my entire time in India. Pushkar was no different. Plenty of other travellers to hang out with and overall the town has a relaxed vibe. I stayed at the hippy Pink Floyd hostel, a hostel dedicated to the famous band. Although I had a great time at Pink Floyd, it's been a while and many new hostels such as the Madpackers have popped up which might also be worth checking out.
READ MORE: How to Haggle in India
Jaisalmer
Inma – A World to Travel
After travelling with over 30 people around Kerala a few years ago, I headed North to continue exploring India on my own. However, it wasn't until I reached Jaisalmer that I truly fell for the Indian architecture and the Thar desert. For some reason, even though this city is fascinating and really beautiful, to my surprise it wasn't crowded with tourists at all. It also turned out to be one of the friendliest places in India for solo female travellers like me. I felt safe all the time and the relatively small size of the city made it really simple to wander around on my own and enjoy all it has to offer.
I stayed a few nights in Mystic Jaisalmer, a beautiful hostel near the city centre. Its charismatic owner and the nice crowd this place attracts will probably also suit you if you are looking for a great place in this city. Enjoy!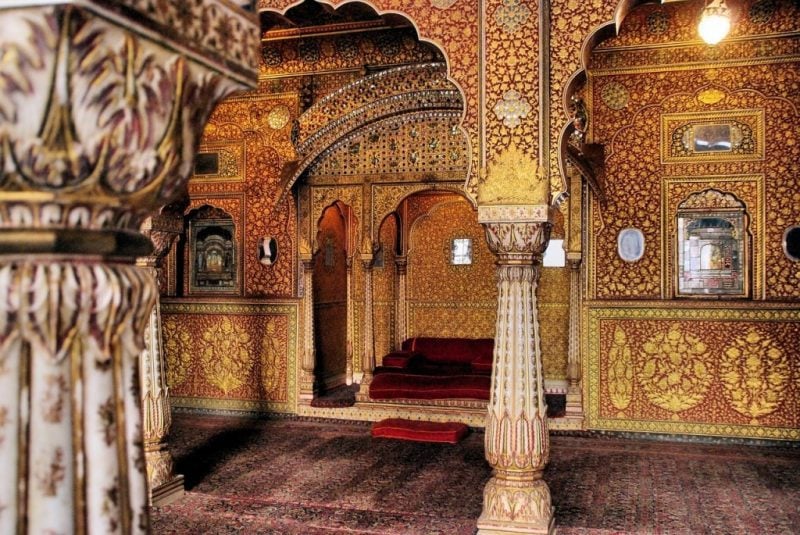 NORTH INDIA: CITIES AND MOUNTAINS
9 Amazing Solo Female Travel Destinations in India's Northern Regions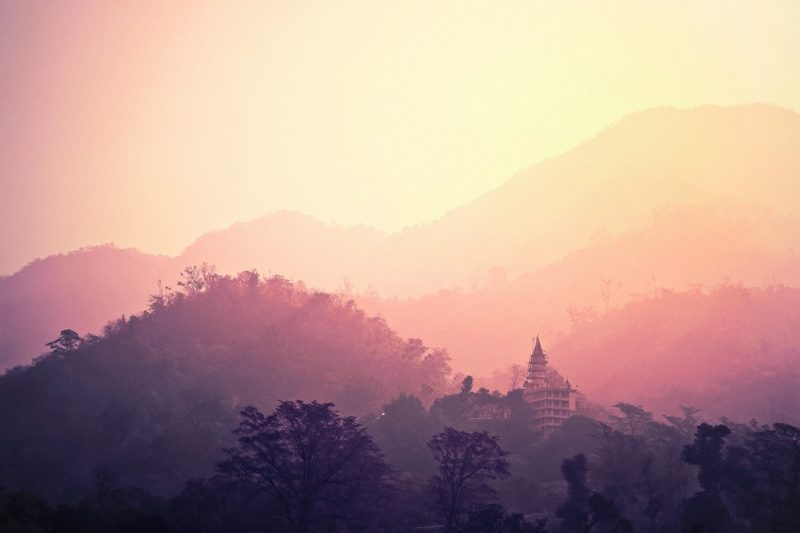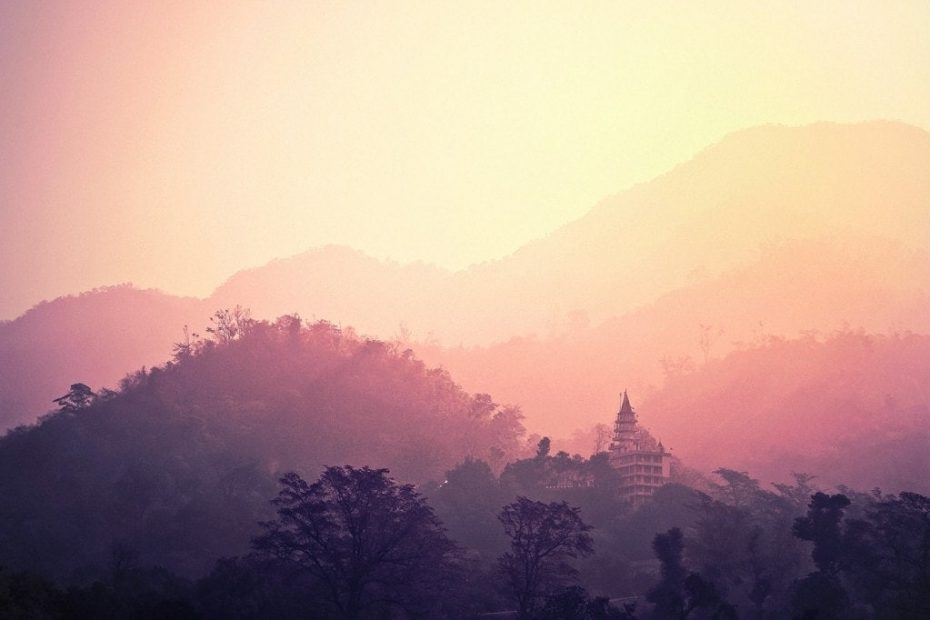 Rishikesh, Uttarakhand
Quite possibly my favourite destination in the country, Rishikesh has a great reputation as a traveller-friendly city. Up in the foothills of the Himalayas near the start of the Ganges, it's in a really pretty spot and there are loads of attractions nearby. I travelled here with a male friend, but I often went out alone during the ten days I stayed in town, and never felt harassed or unsafe. If you're into yoga, Rishikesh is also one of the top destinations for yoga retreats and yoga teacher training worldwide.
Rishikesh is fairly remote but still easy to get to. You can either take a day train from Delhi to Haridwar and then take a taxi into town, or travel by bus direct to Rishikesh.
READ MORE: Fun things to do in Rishikesh
Bunk Stay Hostel was such a great place for making friends. The staff are lovely and the hostel felt very secure. Plus the roof terrace restaurant has amazing views and is a great place to meet people. There's no booze to be bought in Rishikesh as it's a holy city. So bringing a bottle of something with you is a great way to make instant friends!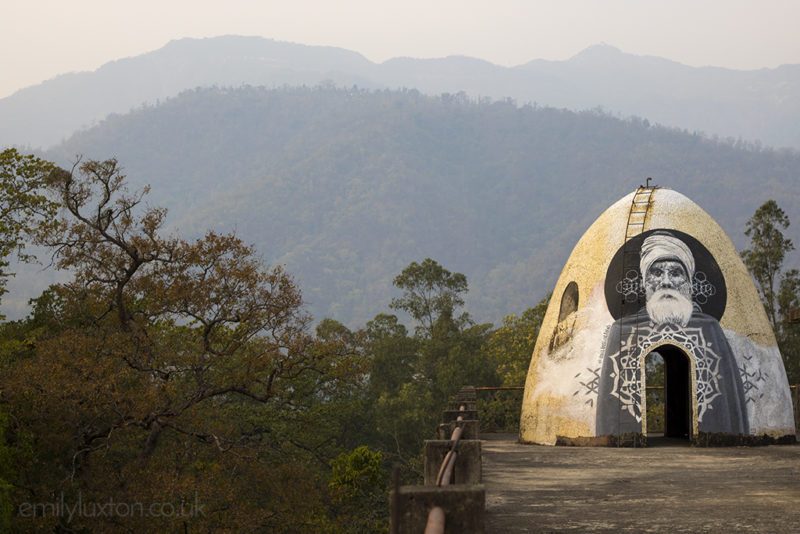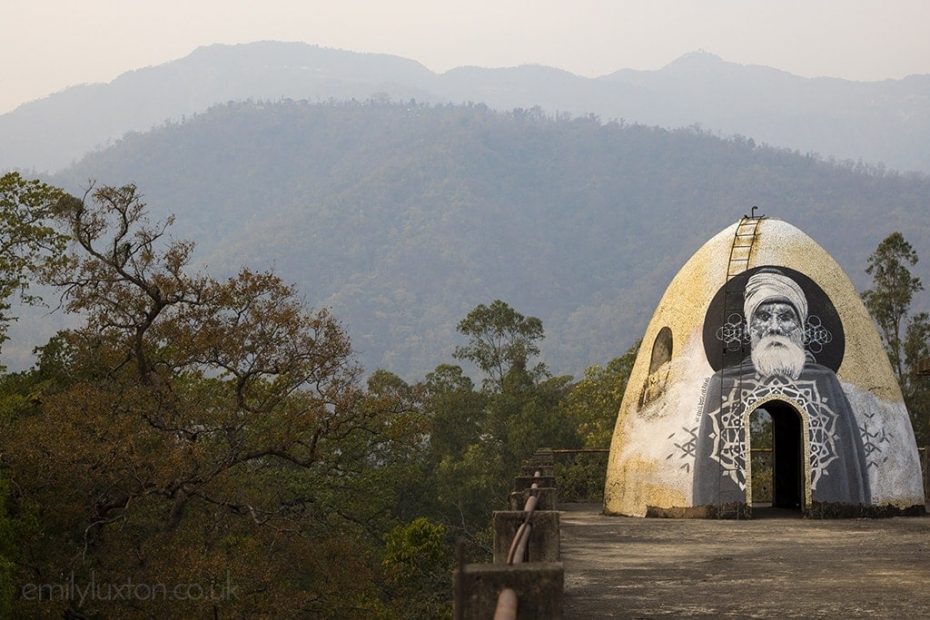 Hauz Khas, New Delhi
Vicky Flip Flop
Some solo travellers are scared of Delhi, I get it, but I spent a few days there on my lonesome in 2015 and really enjoyed it. I did go to see the sights, on a private tour organised by my hotel, but I spent most of my time in the super cool Hauz Khas Village.
RELATED POST: Top Things to do in Delhi India
Hauz Khas is one of the best areas for solo travellers. It's kind of like a little hipster borough of Delhi, with cool coffee shops, bars and even fixie bikes leaning up against walls too. It's the creative area and with that comes an interesting history, design studios and curio shops. There's also a mosque in there, part of Deer Park and a medieval madrasa too (a madrasa is basically a university).
Visit Hauz Khas and enjoy a chai at the Kunzum Travel Café, enjoy the retro Bollywood posters at All Arts and go for a sundowner cocktail at the TLR Café. I felt totally safe here, and stayed in an awesome hotel, which has now unfortunately shut down. Hauz Khas is a gated area, and anyone who enters is security checked.
I wrote a mini-guide to Hauz Khas on gapyear.com, if you want to know more, but you should definitely check out my blog at vickyflipfloptravels.com too.
Amritsar, Punjab
Alice – Teacake Travels
For a fantastic solo female travel experience in India, I highly recommend Amritsar! On the border of India and Pakistan, you will be warmly welcomed into the Sikh community with much warmth, respect and kindess.
Amritsar certainly has its own character, with it's endless winding narrow streets, full of delicious bubbling street food stalls and excited visitors, venturing from afar to finally set their eyes on the infamous Golden Temple.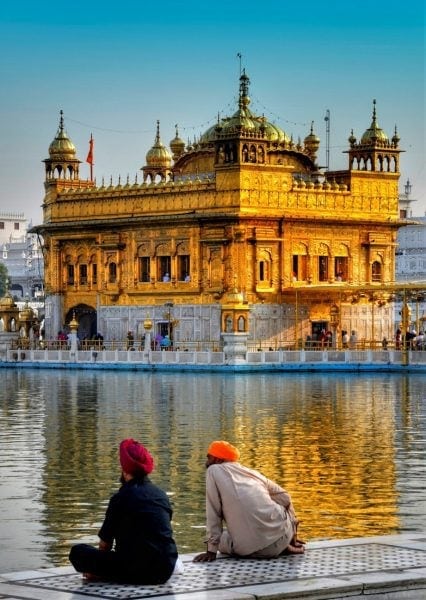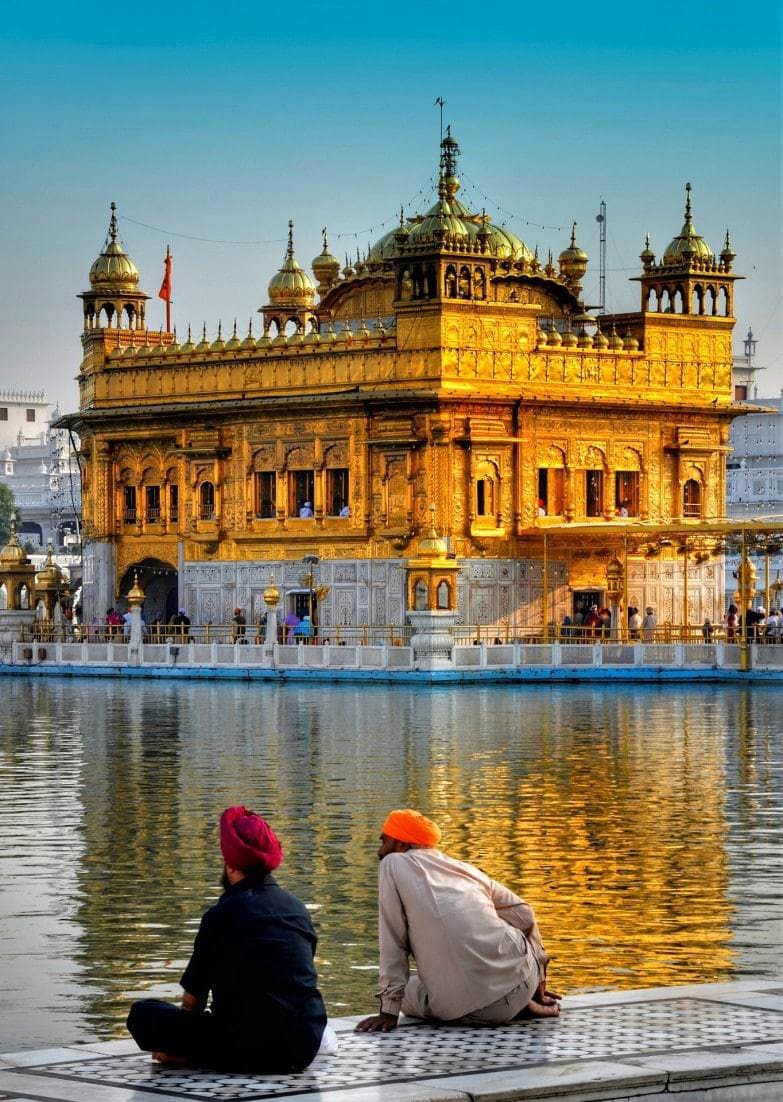 It is within the temple's spectacular grounds that you can sit down with thousands of people at once, to enjoy a meal prepared, cooked and served by volunteers. Seeing an army of people keeping this operation together all at once is quite a feat; and being able to sit with everyone and enjoy the result is just as lovely.
It is here at the meal that you will be able to meet many locals. To meet other travellers to head to the temple with together, I recommend staying at Jugaadas' Hostel.
Dharamkot, Himachal Pradesh
Sonal – Drifter Planet
Dharamkot is a little village in the Himalayas near McLeodganj and Dharamshala in Himachal Pradesh. It is on the famous "banana pancake trail", a popular backpacker route in South East Asia. I travelled solo to Dharamkot and felt completely safe as a female traveller. I ended up visiting this part of India and the nearby Parvati Valley literally every year.
Reaching Dharamkot is easy if you take a bus from Delhi to McLeodganj and from there you can hike or take a tuk tuk to Dharamkot. Another option is to take a train to Pathankot and from there take a bus or a taxi. The entire Dharamkot is a good place to meet backpackers because it is a backpacker destination. I highly recommend Moonshine cafe, Trek N Dine and Once in Nature vegan cafe to meet other travellers.
McLeod Ganj, Himachal Pradesh
Anuradh – Travel Highway
McLeod Ganj needs no introduction to those who already know Dharamshala. Dharamshala is a hill station in Himachal Pradesh in the North of India, where Himalayan ranges almost end. It is also the "hippie" hangout capital of India. McLeod is the suburb of Dharamshala, about 5kms from the city center. Apart from the many touristy things to do in McLeod, there are umpteen uber cool cafes, hostels and restaurants.
I had stayed for about a week in the upper McLeod at a hostel called HosteLaVie. A budget hostel with great food and views, it cost less than 5 USD per day with breakfast.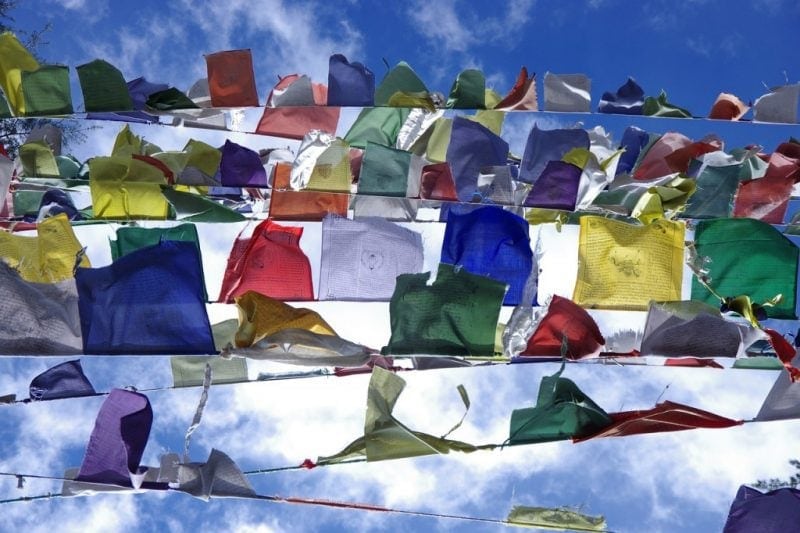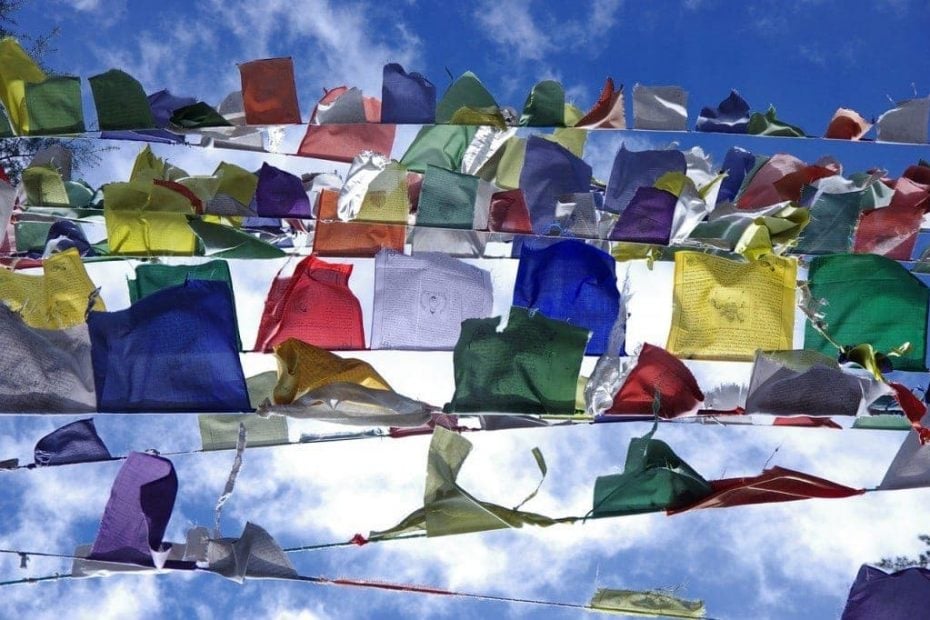 On this solo exploration of mine, I visited many spots, and walked all the way from Dharamshala to McLeod many times, through the winding roads in the forests. And not once did I feel insecure or unsafe, despite it being my first ever solo travelling experience in India! You will also get to meet a lot of travellers from every corner of the world, making it highly diverse. Though it's regarded as touristy, I highly recommend other women to visit this place and explore Dharamkot as well.
Varanasi, Utter Pradesh
Claudia – My Adventures Across the World
It is beyond doubt that Varanasi is one of the best places to visit in India, even for solo female travellers. The city is quintessentially Indian in all aspects: the chaos, the dirt, the pollution, the incredible crowds and the overall atmosphere. It can feel overwhelming, especially at the beginning. Yet, a closer look will show that this is a city that has a lot to offer and that goes well beyond the obvious.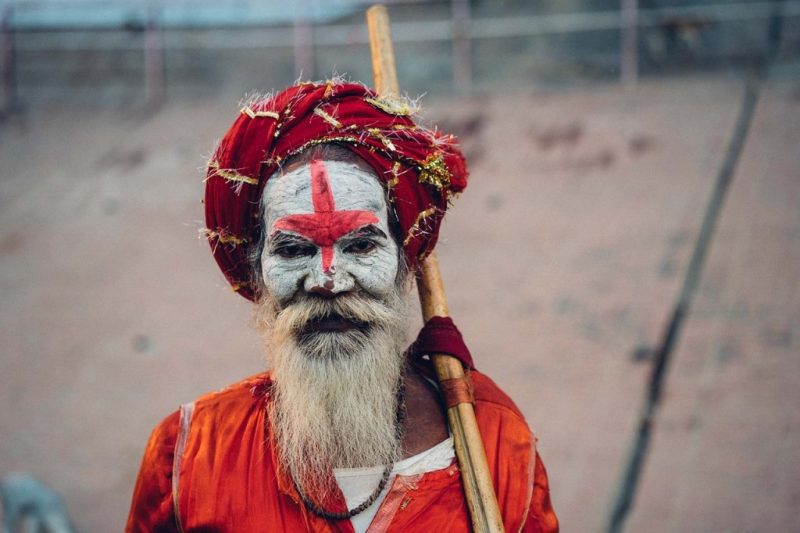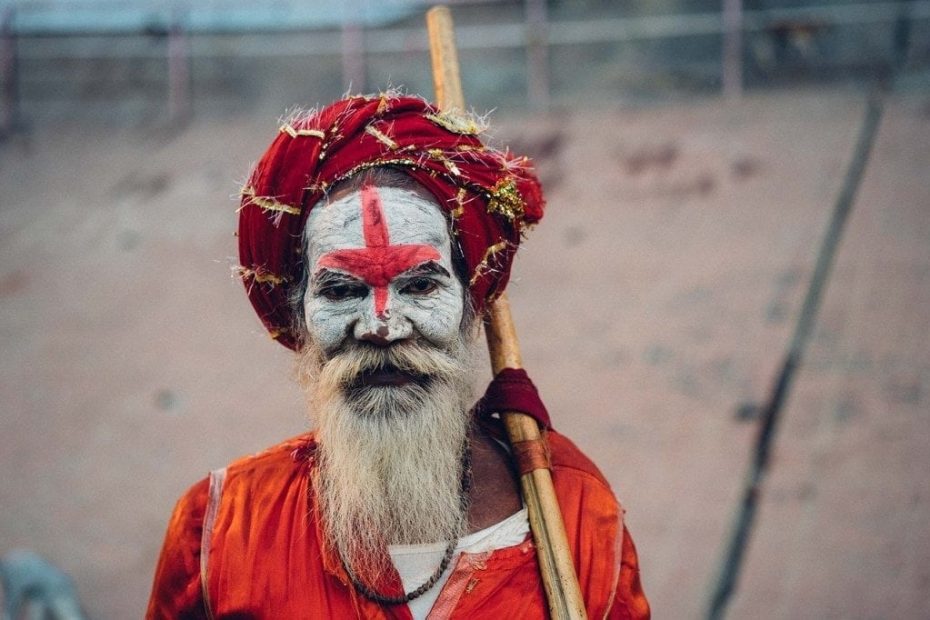 Being one of the holiest cities for the Hindus, it attracts a lot of tourists, from both India and the rest of the world. This means that the tourist infrastructure is actually quite good, and that it's easy to meet other travellers, even when travelling alone. Varanasi airport connects the city to the rest of the country; the city is packed with hotels and guest houses for all budgets. Marigold P. is a good budget guest house run by the lovely Sonu, who welcomes his guests with the sweetest smile and kindest words. It is located in the Old City, where most backpackers typically stay, and where it's easy to meet other people.
A few eateries in the area are good places to meet likeminded travelers. Spicy Bites is a popular one, as well as the prettier Bona and the nearby Bana Lassi, where backpackers go to enjoy one of the most popular local drinks. Just sitting down means exchanging insights and tips about this incredible city!
Bodh Gaya, Bihar
Aleah – Solitary Wanderer
The first time I visited India, I made sure to go to Bodh Gaya, the holiest place for Buddhists. It was easy to get there; I took a train to Gaya, and then a rickshaw to Bodh Gaya. Price negotiation with the driver was painless, and he took us (I shared the rickshaw with other train passengers) directly to the town.
Bodh Gaya itself is small, but it has a lot of temples, churches, and other religious sites to visit. A must-see, of course, is the bodhi tree under which Buddha gained enlightenment. I felt safe walking around by myself, although I did make sure I was back at my hostel before sunset. I would highly recommend the hostel I stayed in, the Bowl of Compassion. It was founded by a Couchsurfing member who used the proceeds to support a school for children in Bodh Gaya (the school is right next to the hostel), and the local manager is very helpful when it comes to tips on what to do in the town.
Kolkata, West Bengal
Natalia – Mytriphack
Kolkata was one of the first destinations I've visited solo in India. I fell in love with this city for several reasons.
Kolkata is known as a cultural capital, where you will see chai sellers reading newspapers and local vendors debating daily hustles. Unlike many other cities in India, Kolkata has spaces for cars, public transport and pedestrians. It makes it comfortable to explore the city on your terms. At the same time, you can access most of the places you might need as a tourist by metro or AC buses.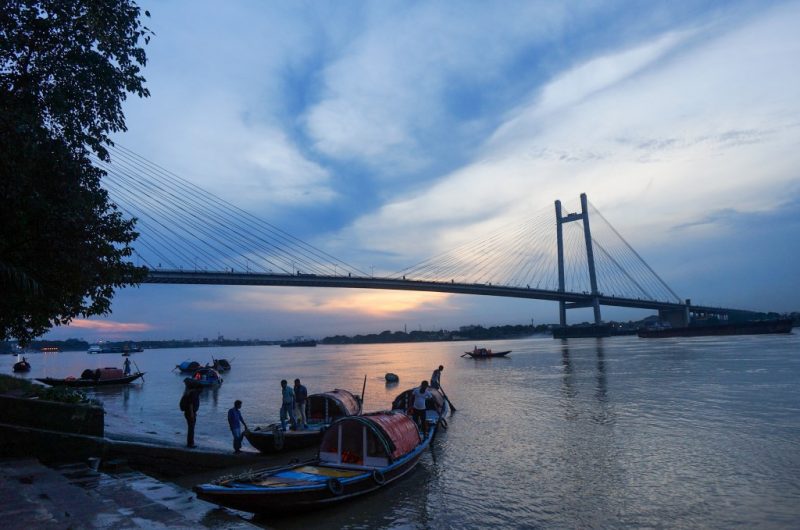 During my first trip, I've spent a week in Kolkata and had a chance to visit both trendy and offbeat sites of the city. I stayed in a green residential district in Gala Time Hostel. You can meet like-minded travellers and at the same time escape the bustling central streets.
Local people I've met were genuinely curious about my Indian experience. I haven't faced unwanted attention foreigners might attract in different parts of India. Nevertheless, I would still recommend dressing conservatively.
Above all, it's the value for money that sets Kolkata apart. If you're a budget traveller, $10 (650 INR) can take you far there.
Darjeeling, West Bengal
Kathleen – Kat Pegi Mana: Where Is Kat Going
Darjeeling is a hill station on the foothills of the eastern part of the Himalayas in West Bengal state. It's located 600km north of Kolkata, and borders with the state of Sikkim and with Nepal and Bhutan. The climate in Darjeeling is cool and misty, an ideal destination to escape from the heat in India.
Among the top things to do and see in Darjeeling is to shop and eat at The Mall; walk up to Observatory Hill to get a panoramic view of the snow-capped Mount Kanchenjunga (third highest mountain in the world); visit the Himalayan Mountaineering Institute (HMI) museum established in honour of Tenzing Norgay for his successful climb of Mount Everest with Edmund Hillary; and visit the Happy Valley Tea Estate plantation.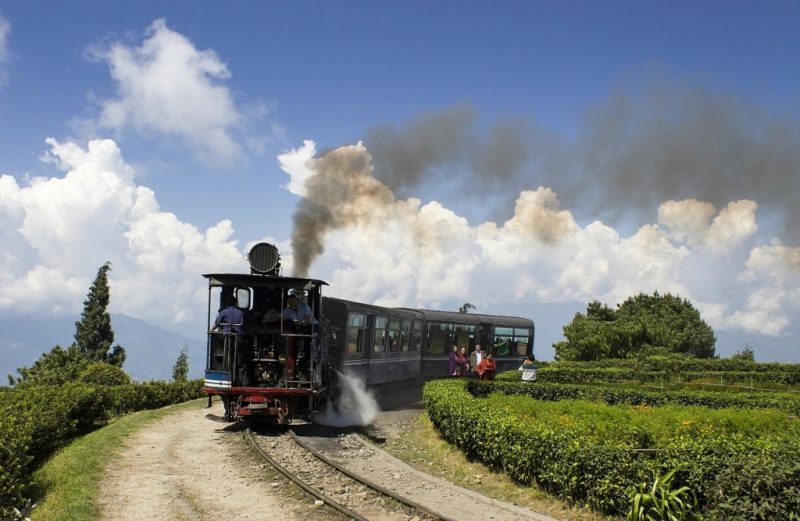 Darjeeling is absolutely safe for travellers especially solo female travellers. I travelled alone to Darjeeling in 2015, spent three nights at a lovely guesthouse called Nestle Homestay, and I was well taken care of by my hosts.
What I loved about Darjeeling is that the town is easily explored on foot, locals are generally helpful, and foreigners are rarely harassed there. It's a very chilled out place – a respite after travelling in other parts of India that left me frazzled at times.
To travel to Darjeeling, you can catch a flight from Kolkata to Bagdogra from which you can book a taxi to Darjeeling, a 3.5-hour drive passing through hilly landscapes and hairpin bends. Or you can arrange with your accommodation for airport pick-up.
SOUTH INDIA: BEACHES AND BACKWATERS
8 Solo Female Travel Destinations in South India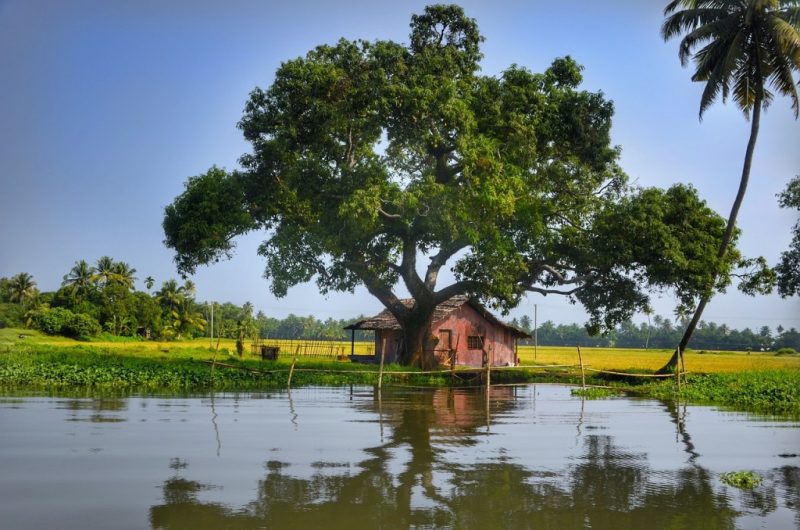 Mumbai, Maharashtra
Lavina – Continent hop
I've visited Mumbai (aka Bombay) many times by myself. It's very convenient to get to Mumbai: many airlines have direct flights or if you're already in India, you could take one of the many buses. If you'd be happy to splurge a little extra for convenience, you could even hire a car (with a driver) that could drop you off exactly where you need!
Mumbai is a huge city, and there are different localities popular for what they offer. Colaba, Santacruz and Bandra have good connections and are bustling till late. I never felt unsafe when I stayed here as there were always helpful people around and transportation options right till early morning.
There are numerous things to do in Mumbai. There are temples you could visit, like the Siddhivinayak temple or the Haji Ali Dargah. And there are attractions like the Gateway of India and the Kanheri caves. Colaba is quite famous for street shopping, as is Bandra. Cultural tours around Mumbai – like this "be the local tours" in Dharavi Mumbai – will give you insights into daily life and how the city functions.
Vagator and Anjuna, Goa
This was actually my very first destination in India and it completely set my mind at ease. I'd always been terrified about visiting, but Vagator showed me that the country wasn't quite as scary as I'd imagined. It's a super chilled out village on the beach, with hippy vibes and a great atmosphere. Nearby Anjuna features trance parties, a huge textile market, and lots of tourist restaurants to ease you in to the food scene! In both towns I felt very safe, although you should definitely avoid going anywhere alone at night.
READ MORE: Backpackers Guide to Goa and What Things Cost
Jungle Hostel was excellent for meeting fellow travellers. There's a cool outdoor area where people sit around sharing beers and chatting, and some nights they have fires or barbecues. The hostel also organise daily tours and buses to the nightlife in Anjuna.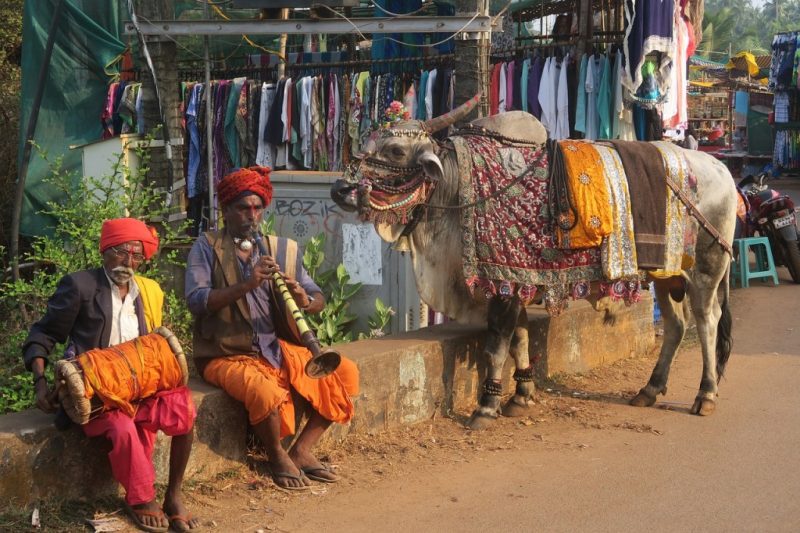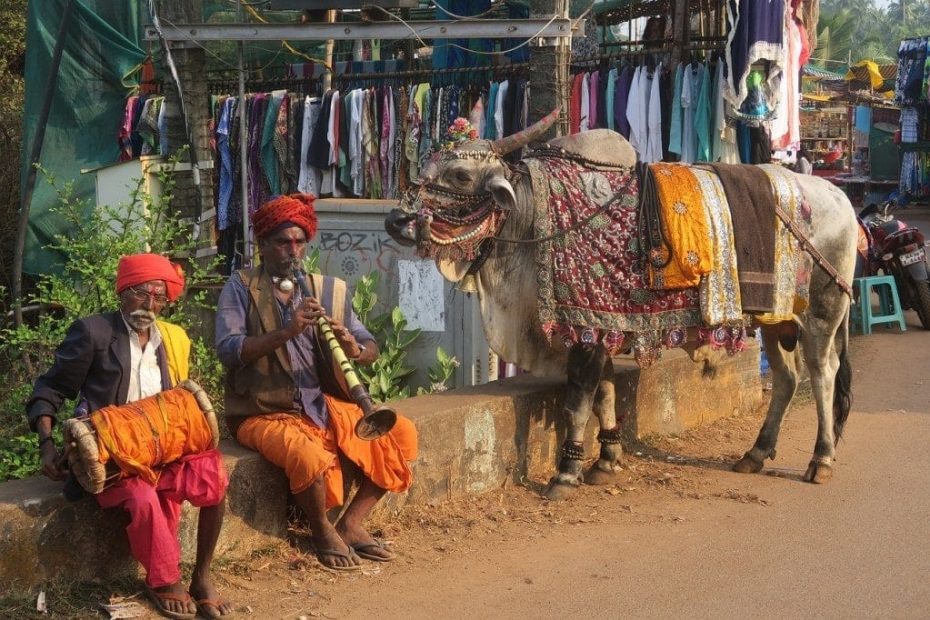 Patnem and Palolem, Goa
Amélie – Mostly Amelie
I debated long and hard where exactly to go in India as a first-time visitor and Goa quickly came forth as the "India Light" for those, like me, who were a bit unsure what would happen there. The two little towns of Patnem and Palolem were warmly recommended by fellow yogis and backpackers. To avoid any unpleasant public transport arrival stress, I booked a taxi ahead of time, which dropped me right on the beach in Patnem. Patnem and Palolem are neighbour towns with equally lovely beaches, but their individual vibes are a bit different from one another.
On the one hand, Palolem is busier, with more shops and restaurants, a bigger crowd and a decent nightlife. Patnem, on the other hand, is home to several yoga schools and is as such a lot quieter. And so the latter was my pick! After scouring the beach bungalow options up and down for an hour or so, I elected to base myself at the lovely Lotus Oasis Beach Huts. There, I found my own private (if a bit rustic!) bungalow right on the ocean front for peanuts, and a nice crowd of solo travelers and yogis that I befriended very quickly. Within a few steps from my bungalow were yoga schools and vegan-friendly restaurants aplenty. India Light or not, I loved Goa and can't recommend Patnem Beach enough!
Gorkana, Karnataka
Rhiannon – Wales to Wherever
An unexpected and unscheduled stop en route from Kerala to Goa, Gokarna took all my preconceived notions of how terrifying solo travel off the main tourist trail in India could be, chewed them up and spat them out! An easy bus ride from both Goa and Bangalore, at first sight Gokarna seems to be just a smaller, cleaner and less crowded Goa, but when you scratch the surface you'll find it's so much more! My favourite two beaches in the area, Half Moon and Om, offer not only a relaxed and safe environment to chill out in the sun, but are full of hidden little coves to discover, and the friendliest locals you could hope to meet. Not once did I feel on edge or unsafe as a solo female during my entire stay there.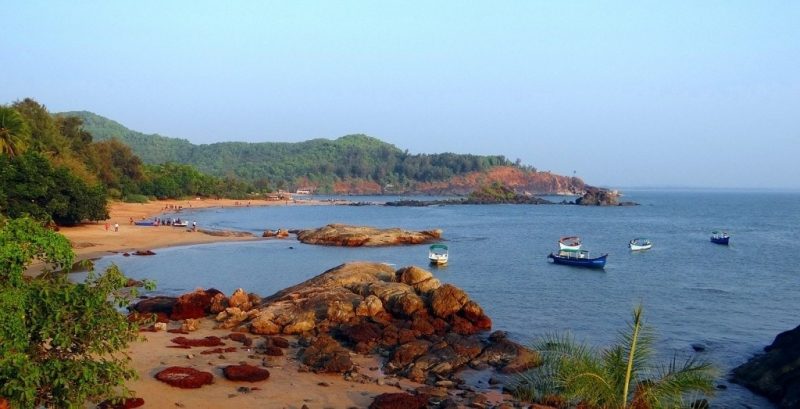 Zostel is definitely the place to be in Gokarna! Part of India's first and most reputable chain of hostels, safety and comfort is guaranteed. They offer female-only dorms as well as mixed, and a few private shacks. The beds are comfortable, the views over the beach just incredible and the lounge area one of the most colourful and welcoming I've been in!
Hampi, Karnataka
On my first trip to India, Hampi was one of my favourite discoveries. It's a very small town famous for it's beautiful ruins. It's also pretty touristy with great infrastructure, making it a fantastic option for solo female travellers in India. Even if you're not a history buff, you can't fail to be wowed by the ruins at Hampi. It's a beautiful setting and the sprawling complex of the centuries-old city is staggering.
READ MORE: Hampi Travel Guide and What Things Cost
You can take day or night buses directly to Hampi. Or you can hop on a train from Bangalore to nearby Hosapete which is a short, easy rickshaw ride away. In Hampi, I recommend you stay on the far side of the river (opposite the side with the temples). This is where most other travellers stay so you'll find it easier to meet people. I can't recommend the hostel Goan Corner enough if you want to meet people – they have a great atmosphere and one of the best restaurants in Hampi.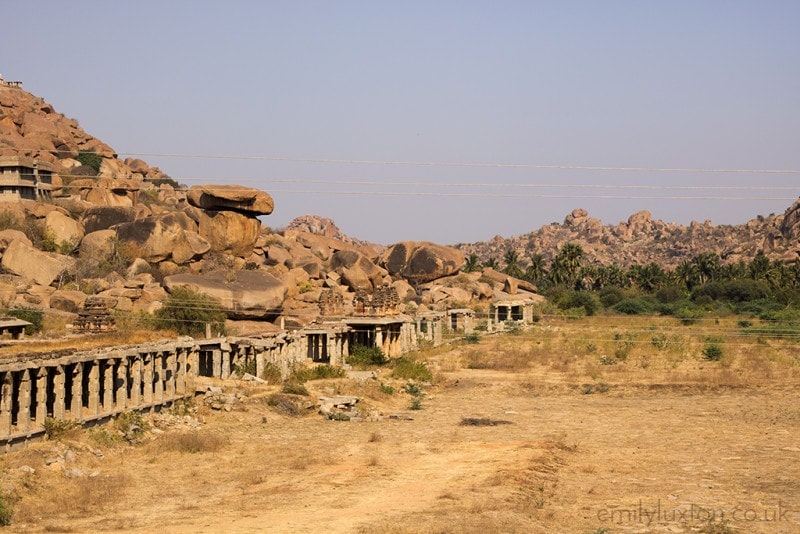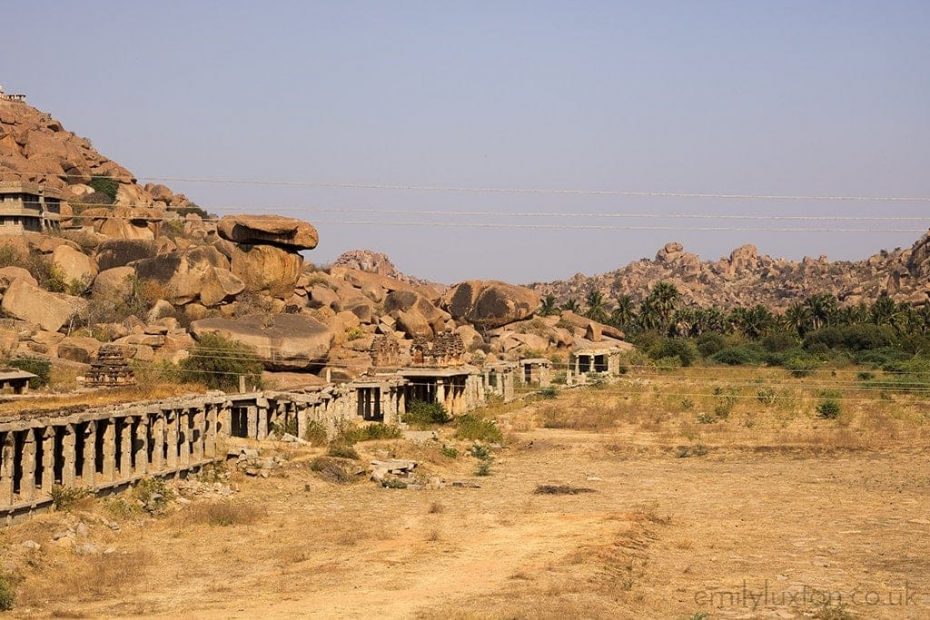 Mysore, Karnataka
Rachel – Hippie in Heels
If the thought of Mumbai and Delhi scare you, but you really want to see a big city in India, Mysore is the answer. It is the cleanest and least busy city in India I've been to. I've never seen a market so organised in my life – or an Indian town with such little traffic! The locals here are kind and open, and there's almost too much to do as a tourist. You can hike up to Chamundi Hills; I recommend hiring a guide so you can hear the story of this epic icon which will also explain why the holiday Dashara exists. Mysore Palace is another thing you won't want to miss.
The shopping in Mysore is incredible here and they are known for their local inlay artisans and silks. Mysore is also the land of yoga and Ayurveda in the South, with some of the most famous yoga schools in the world based here. South Indian food is my favorite, and you will get the best traditional meal (on a banana leaf) from Anima Madhva Bhavan. I recommend splurging out for a princess room at the Green Hotel but if you want a hostel, you can't go wrong with The Mansion, 1907 which is centrally located and loved by backpackers. One last great thing about Mysore is that it's a good location to do day-trips from and see more of Karnataka which is a really under-rated state.
Kochi, Kerala
Kylie Gibbon – Our Overseas Adventures
Kochi is crammed full of amazing history with its origins on the original Spice Route and cultural heritage from Portuguese, Chinese, Arab, Jewish, Dutch, British and Indian cultures. In my experience it felt very safe for solo female travellers and seemed to have less hassle than in other parts of India. I had no problems wandering around the beautiful Fort Kochi area where you'll find great street art, old churches, quaint shops and the only Jewish synagogue in India. There are plenty of gorgeous restaurants and cafes to soak up the atmosphere where you won't be bothered by anyone. A visit to the Kathakali centre to see the traditional storytellers is well worth it.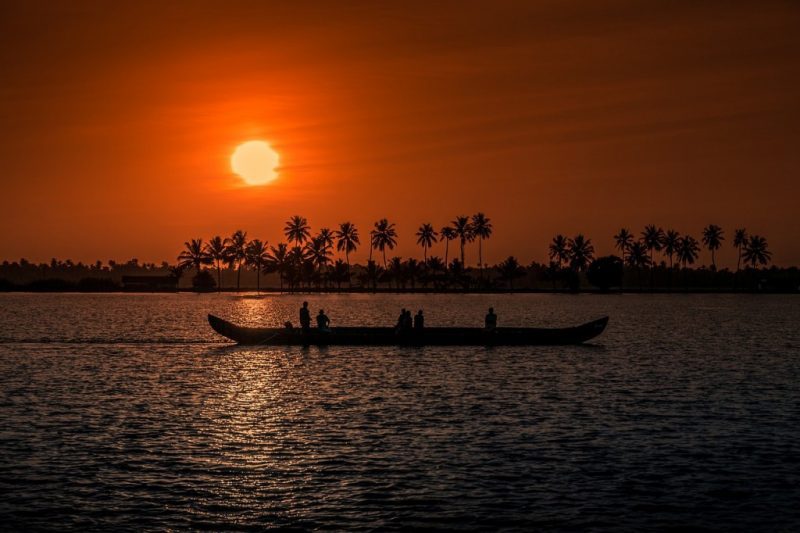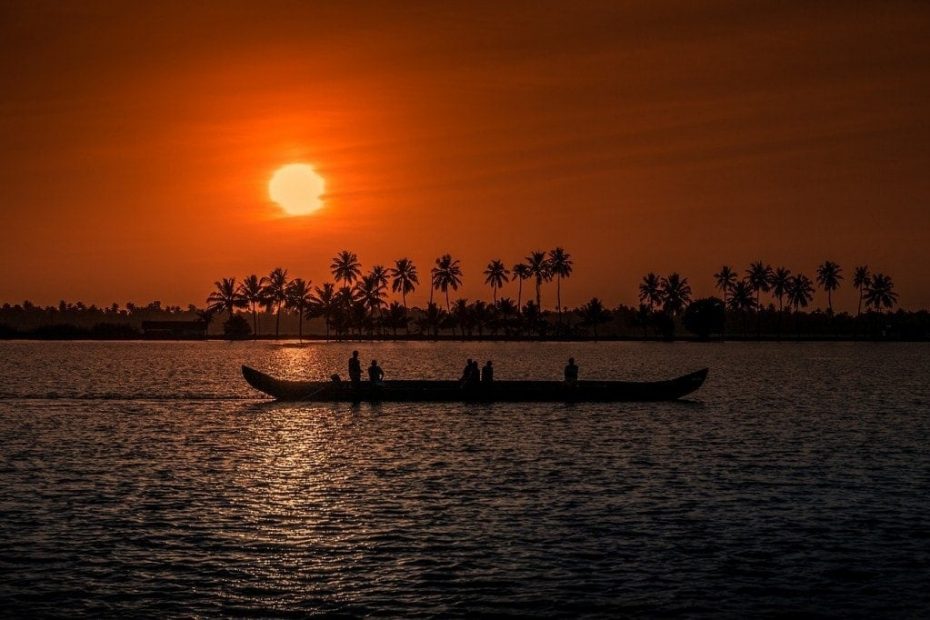 Rhiannon – Wales to Wherever
If you're looking for a friendly, sociable atmosphere in Kochi, Hostel By The Sea takes gold. It's centrally located in Fort Kochi, so within easy walking distance of all the main attractions, but if you want to venture a little further out the staff are more than happy to point you in the right direction! The rooms are light and airy, there are numerous board games to play in the evening, and bonus points for having the world's comfiest beanbags.
Mahabalipuram, Tamil Nadu
Lauren – Wanderlust Movement
Mahabalipuram is one of India's best sleepy seaside towns. Its scenic beauty and laid back atmosphere make it a great stop for first time solo female travellers in India..
The town is famous for its stone carvings built between the 7th and 9th centuries. It's been declared a UNESCO World Heritage Site and has numerous attractions like The Shore Temple, Krishna's Butterball and more to explore.
To get to Mali, you can take one of the daily buses from Chennai. The journey time is 4 hours. You can hop on board the bus from Koyembedu or Tiruvanmiyur or a bus with a board that reads ECR.
There aren't really any hostels in town, but there are loads of affordable hotels. You can pick up a room on the beach for USD 14 at Hostel By The Sea. The rooms are quite basic, so if you have room in your budget, Mali is a good place to splurge for a bit of comfort. If you want to meet people, head to the beach. There are a few restaurants and cafes where locals and other travellers hang out throughout the day.
Do you know more great solo female travel destinations in India? Scroll down to leave a comment and share your recommendation – you could really help a fellow traveller out!
Pin This Post!