Some posts on this site contain affiliate links. If you book or buy something through these links, I earn a small commission (at no extra cost to you). Take a look at my privacy policy for more information.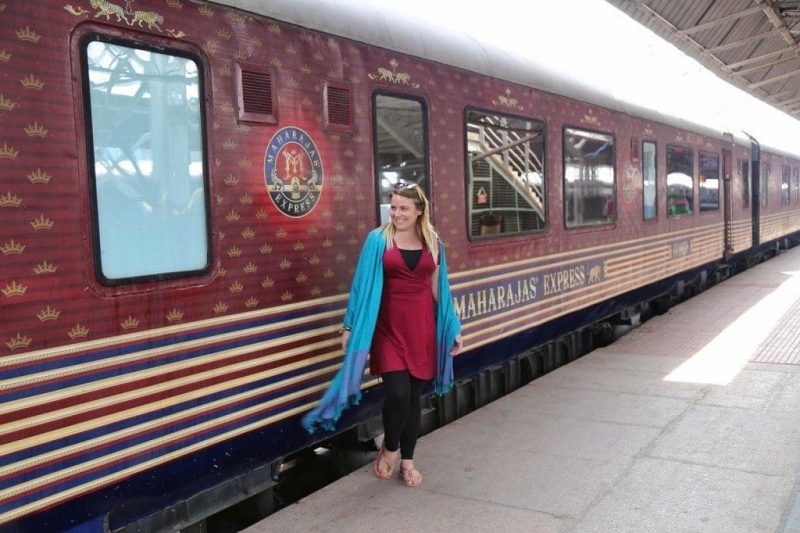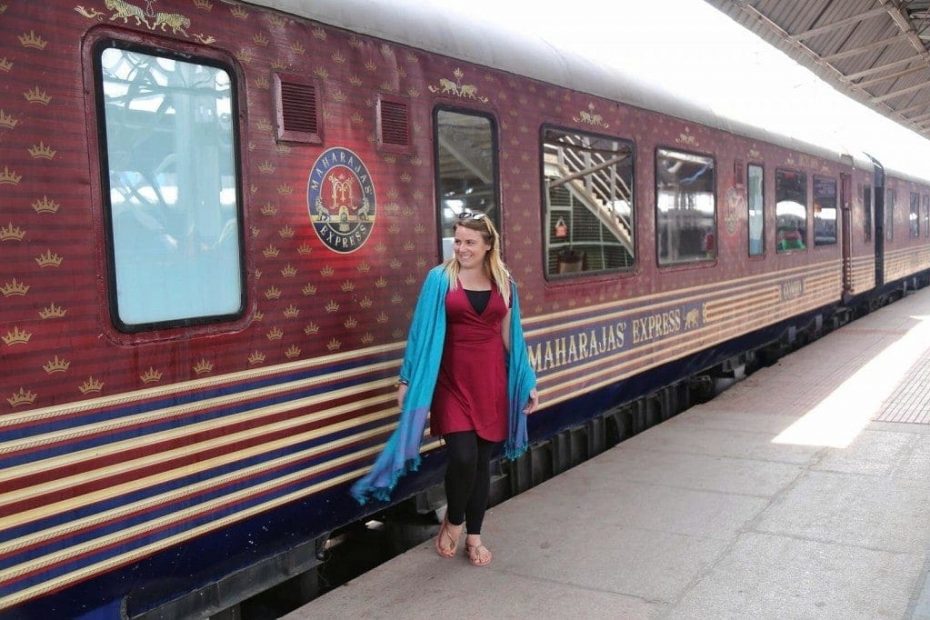 Last month, I was lucky enough to return to one of my favourite countries in the world, India. And this time I was travelling in style, on board the stunning Maharajas' Express – one of the most incredible luxury trains in India!
From start to finish, the journey was absolutely amazing. I adore train travel, and getting to explore India on board a train fit for a Maharajah was a total dream come true. Before you read on, check out my video below to get a glimpse of what a week on the Maharajas' Express is like!
Life on Board the Maharajas' Express!
We arrived at Delhi station to a flurry of gifts and drums and namastes. Someone placed a bindi on my forehead and a chain of marigolds round my neck. Someone else gave me a silk scarf. There was music playing and a path of flower petals lining the red carpet that led us to the train.
And there she stood at the platform, rich maroon-and-gold paintwork looking positively regal, her fleet of staff lined up to welcome us. An iconic, vintage-style train that looked nostalgic for the luxury travel of old. Stately, beautiful… and our home for the next seven days as we embarked on the trip of a lifetime. I couldn't wait!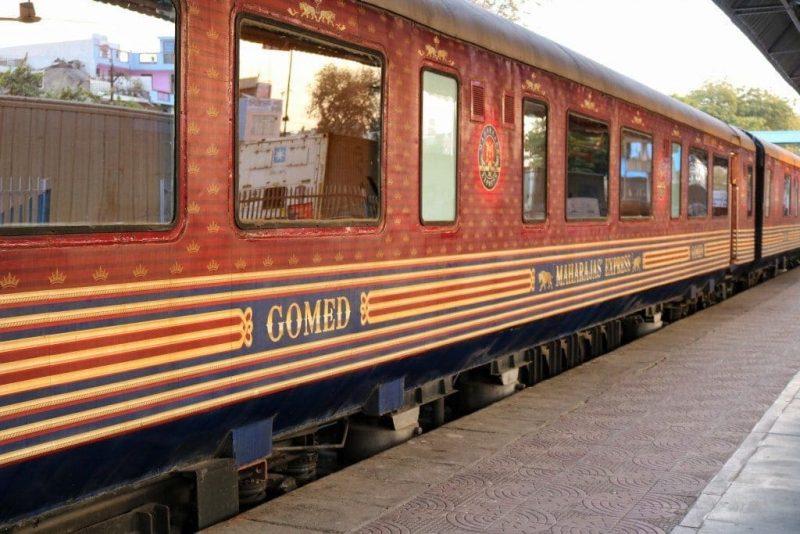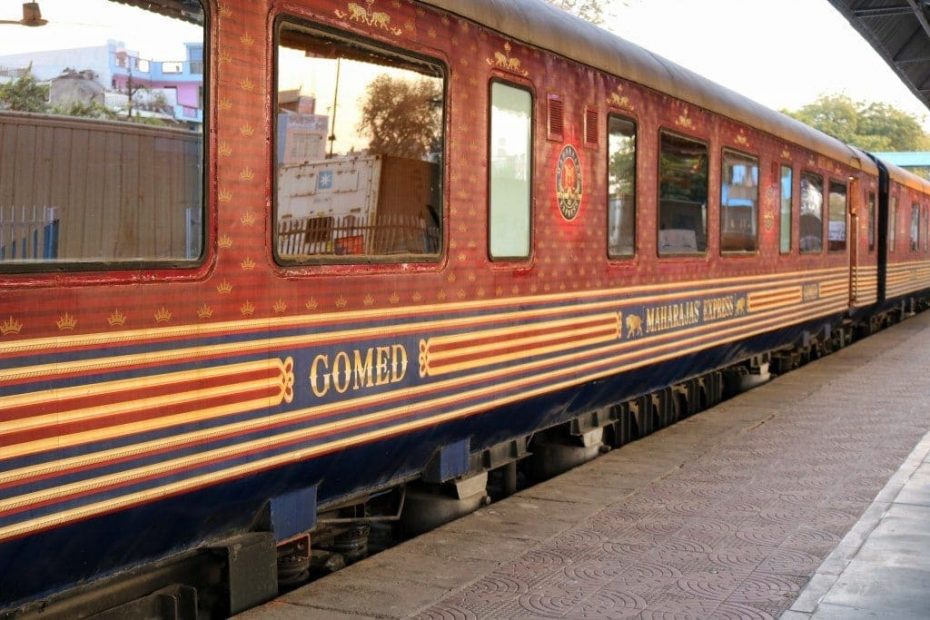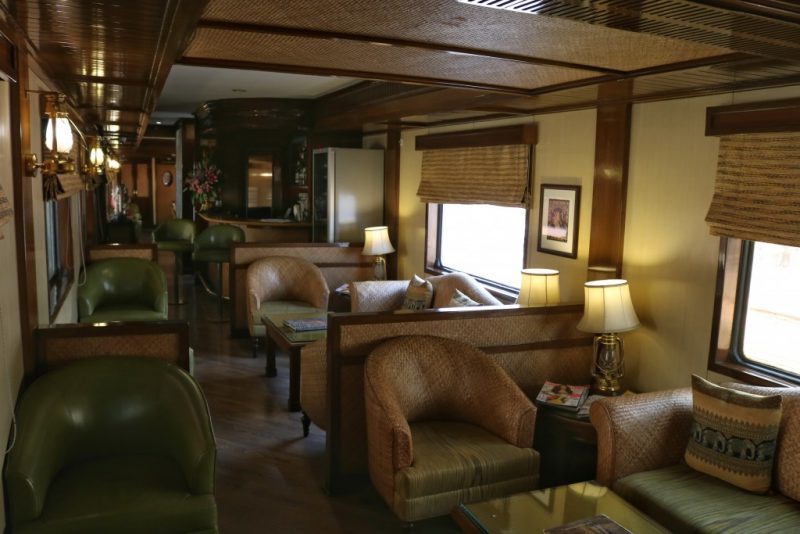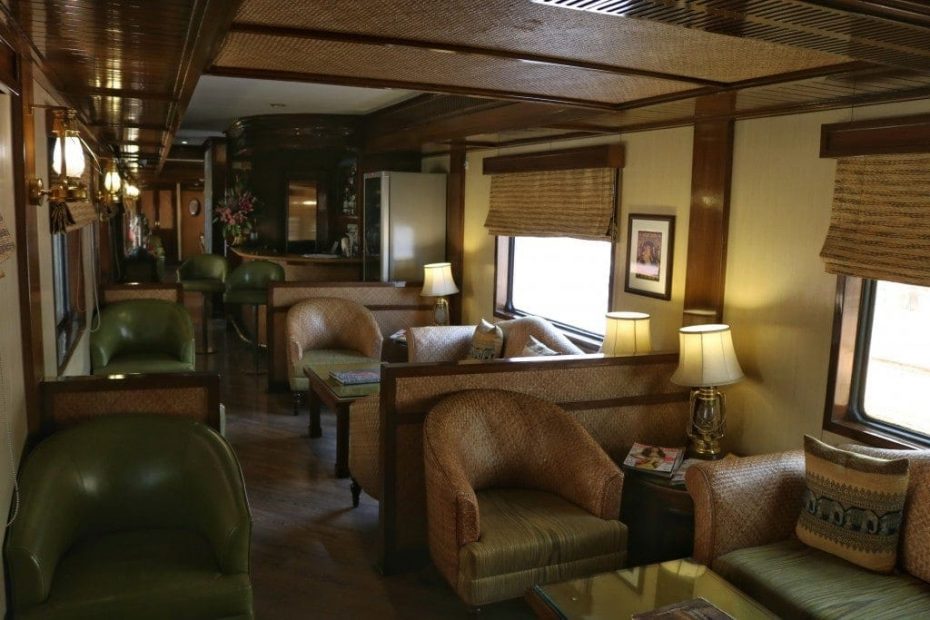 Travelling India by Luxury Train
I was rooming with the lovely xameliax, one of my favourite travel pals. Our cabin was a surprisingly spacious twin room with plenty of room for two messy slobs, and a bathroom with enough space for all three (yes, three) of Amelia's makeup bags! Falling asleep to the gentle rocking motion of the train every night, and waking up each morning to a new landscape, felt like such a magical way to travel.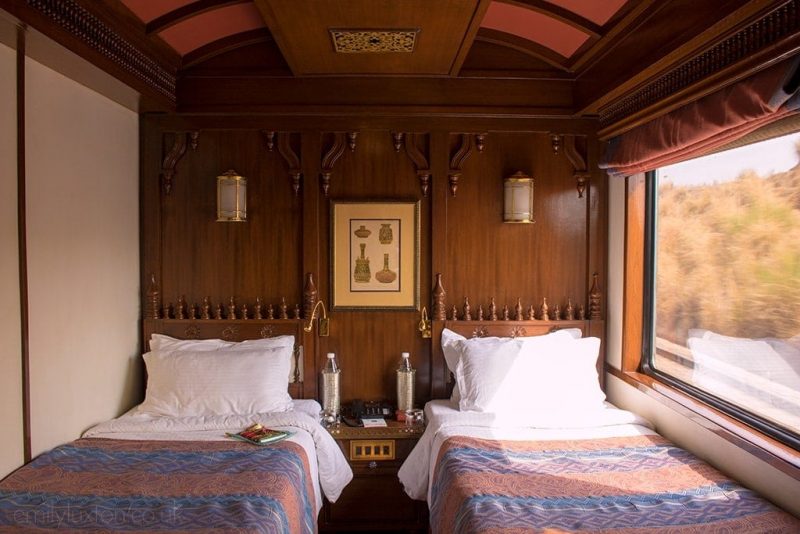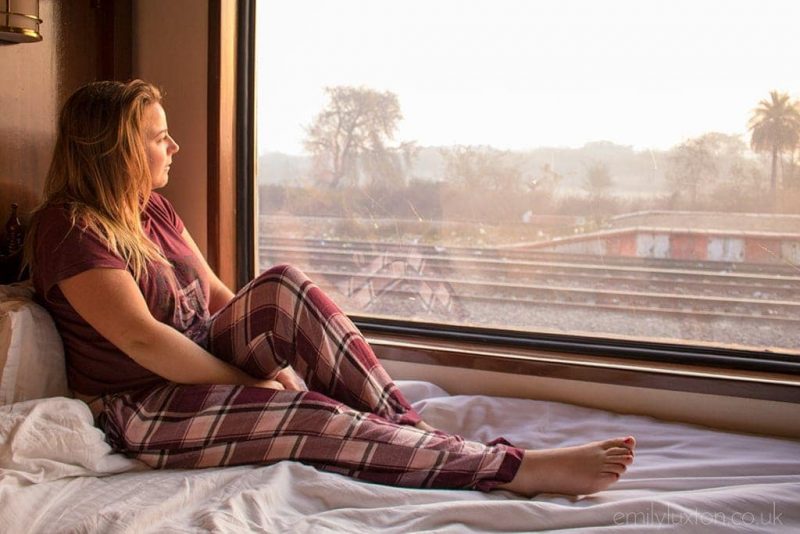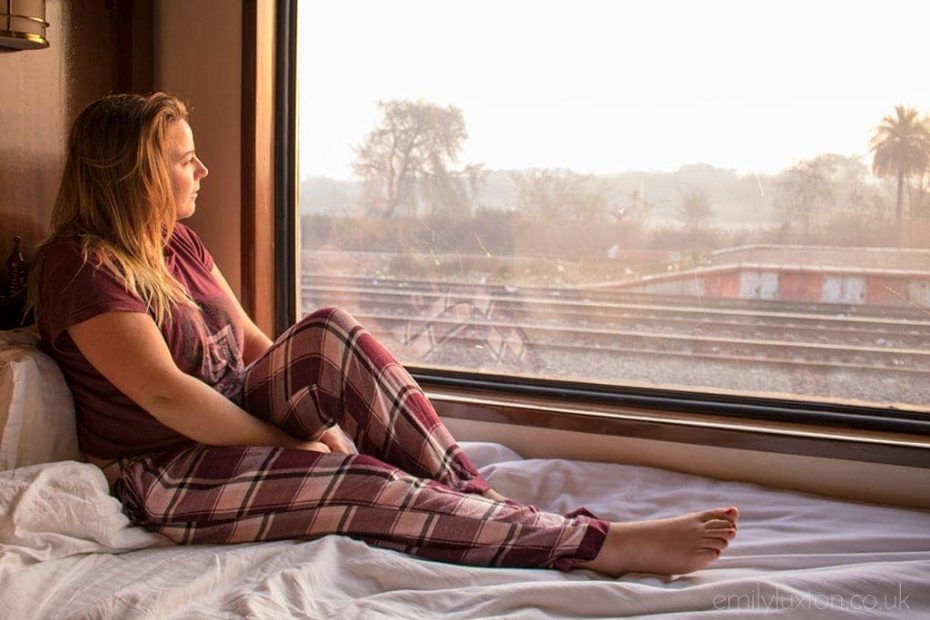 Every day brought us to a new part of India. We were onboard the Indian Panorama route, which is perfect for first-time travellers to India because it hits several of the most famous sites. From Delhi we headed to Jaipur, Ranthambore, Fatehpur Sikri, Agra, Gwalior, Khajuraho, Varanasi, and Lucknow. Between excursions, we could generally be found lazing in the Safari Bar with a glass of sparkling wine, watching the world go by. An India itinerary that's totally stress-free and joyously relaxing – this really felt like the perfect way to explore the country.
At each new destination, we stepped off the train to a flurry of music and dancing. The welcomes at every station were truly overwhelming. India is such a warm, vibrant country and that showed in the way we were received into every new city. We'd be scattered with rose petals and dotted with bindis, or invited to join in the dancing and experience a special part of the local area. Every day felt festive and celebratory – just as luxury travel should.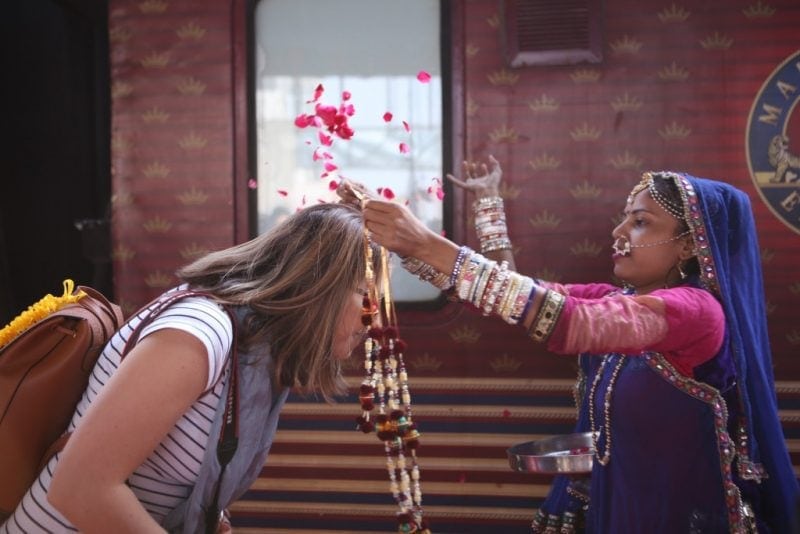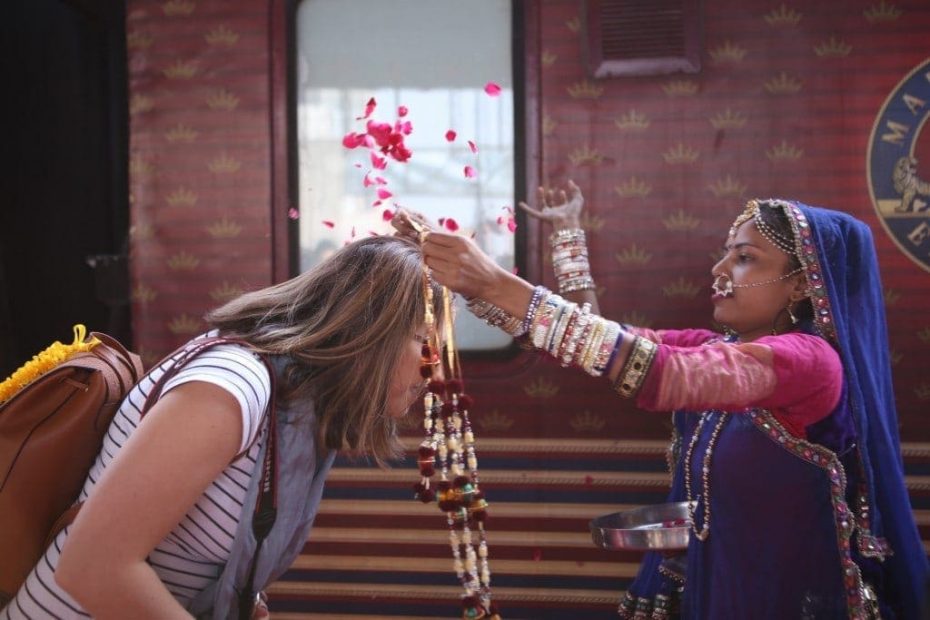 Food on the Maharajas' Express
One of the most important things for me when I travel is the food, and with Indian food being one of my favourite cuisines in the world I had pretty high hopes for this trip! Luckily, the Maharajas' Express didn't disappoint!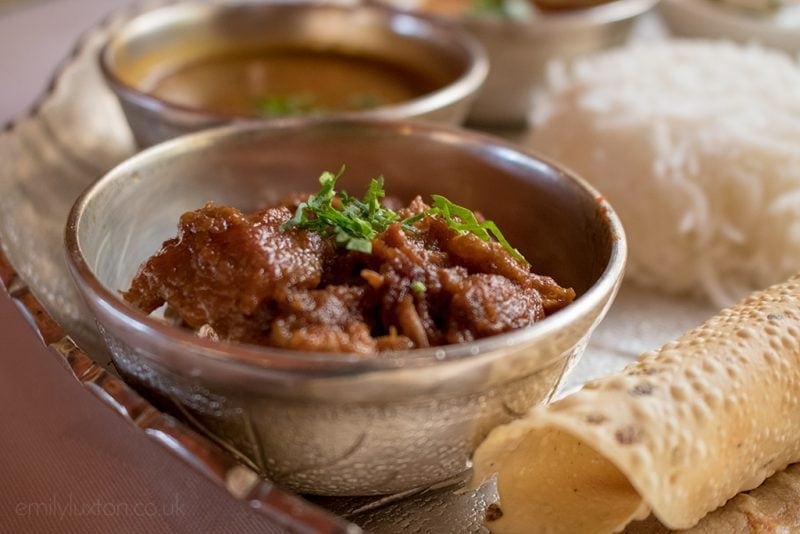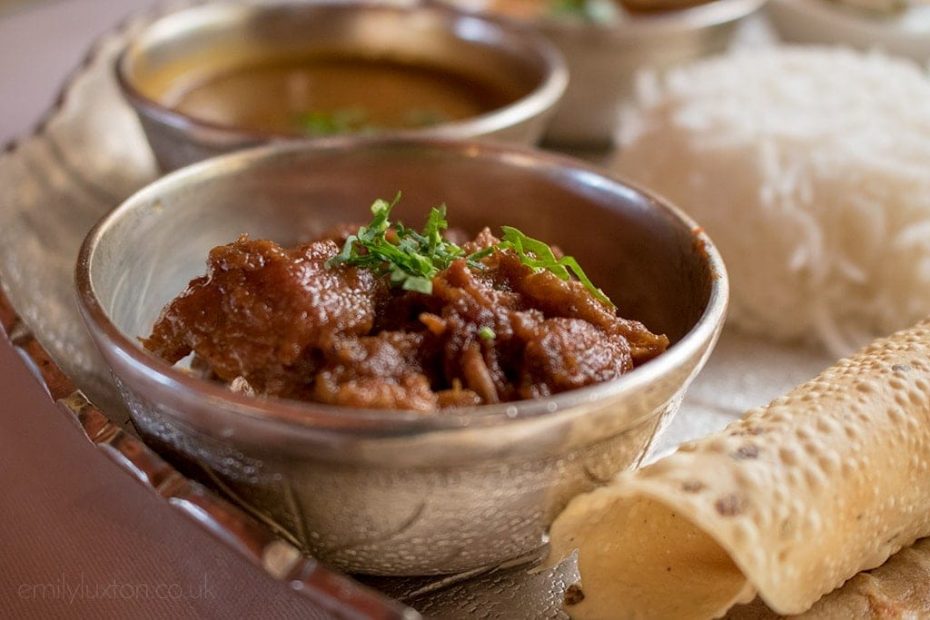 Not only was chef John Stone was one of the friendliest and most lovely people on board, he was also a fantastic chef! With two restaurants to choose from, and ever-changing scenery out the window, dinner always felt like a new experience. The menu was different for every meal, and there were always two Western options in case we felt curried-out! But I never got tired of the amazing thalis, which always featured the local specialities from whichever region we were in.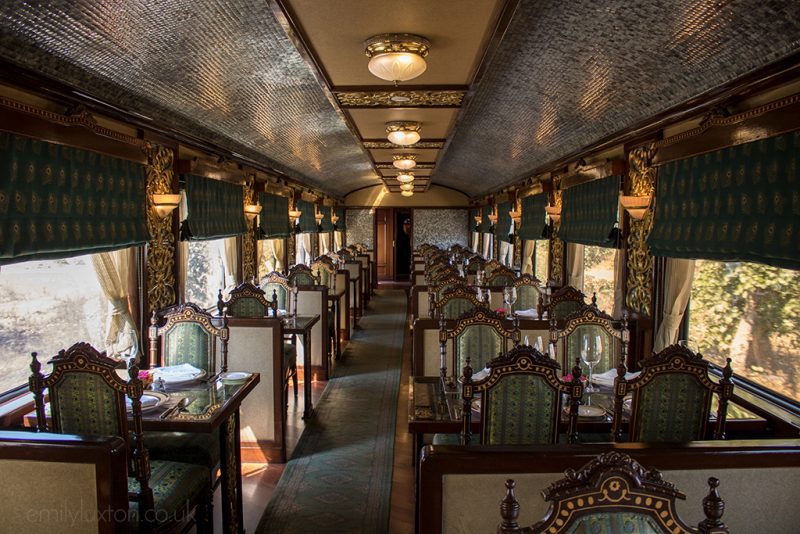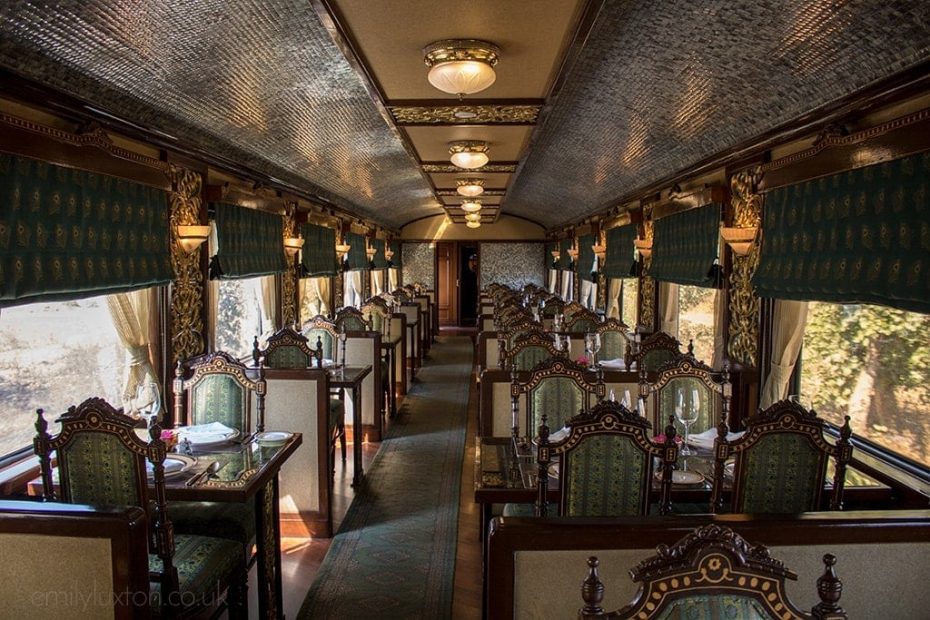 Daily Excursions – The Highlights
Far too much happened in one week for me to cover it all! And although every single stop felt like a highlight, there were a few things that really stood out for me. These are some of the highlights of the Indian Panorama route with the Maharajas' Express…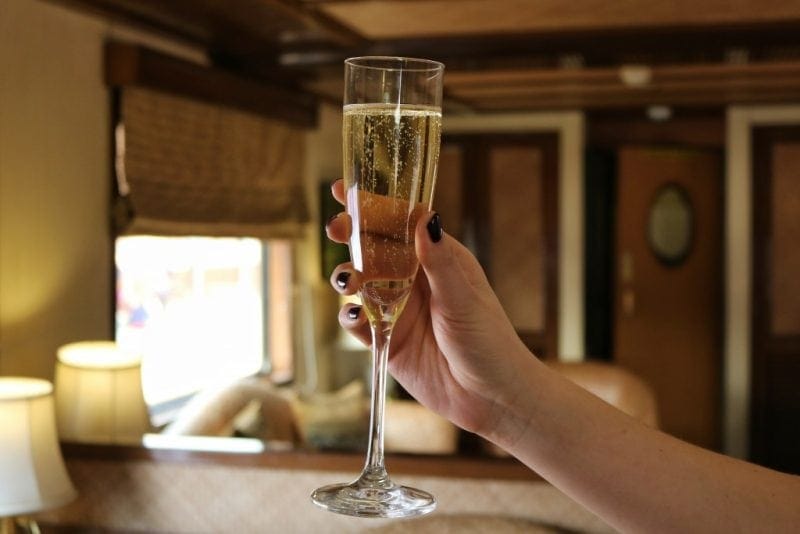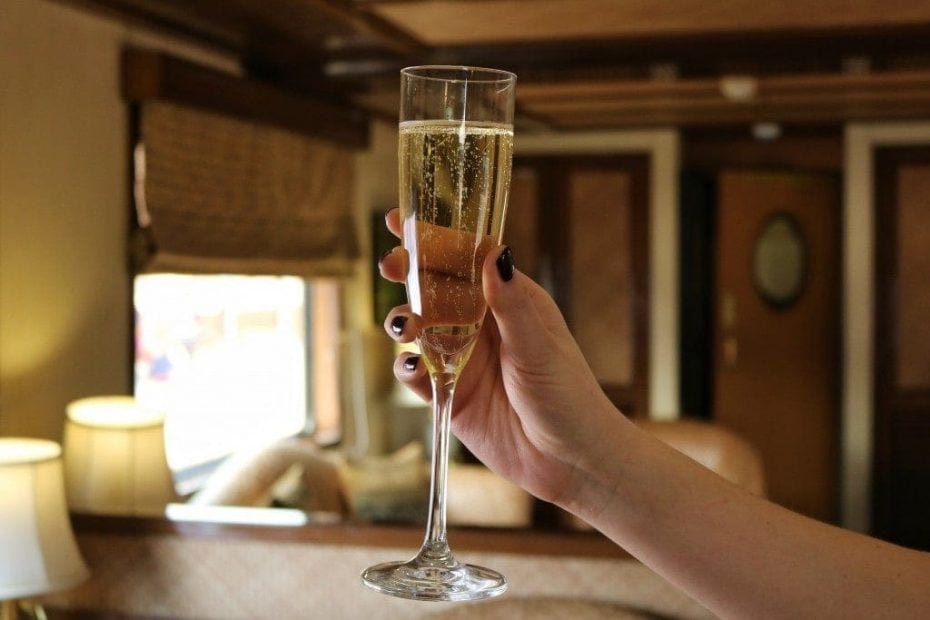 READ MORE – Check out my round-up of India travel tips for some seriously handy info!
Taj Mahal Champagne Breakfast
What's better than a trip to one of the most famous, most romantic buildings in the world? A champagne breakfast at one of the most famous, most romantic buildings in the world, that's what! Daily excursions with the Maharajas' aren't just any old tours. We were treated like VIP's everywhere we went. And after our tour of the Taj Mahal – a beautiful place that should be on every India itinerary – we headed to a fabulous viewpoint overlooking the mausoleum for a champagne breakfast. Sitar players, palm readers, pancakes, and Moet – what better way to start a day?!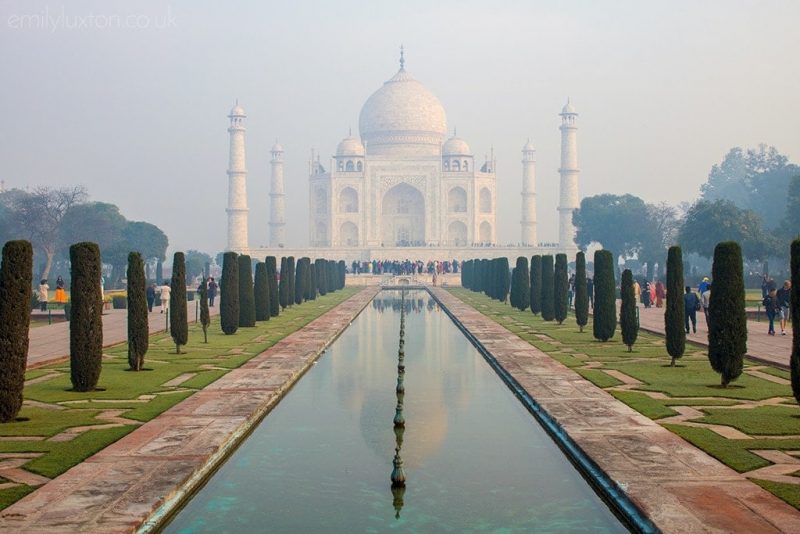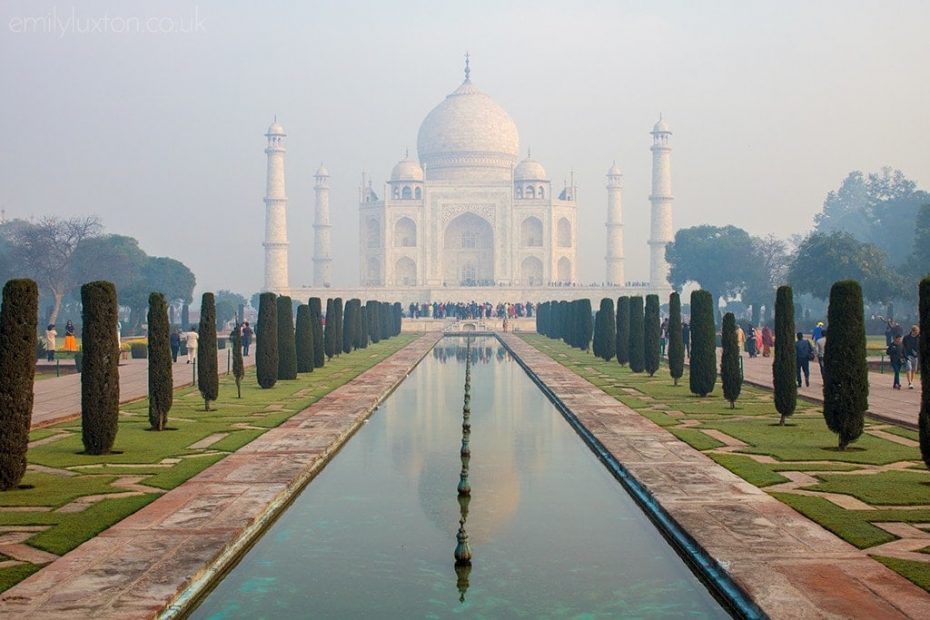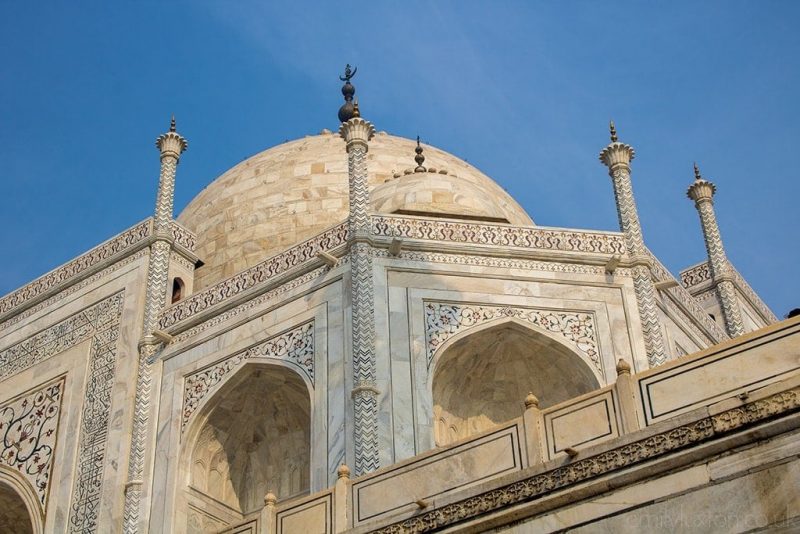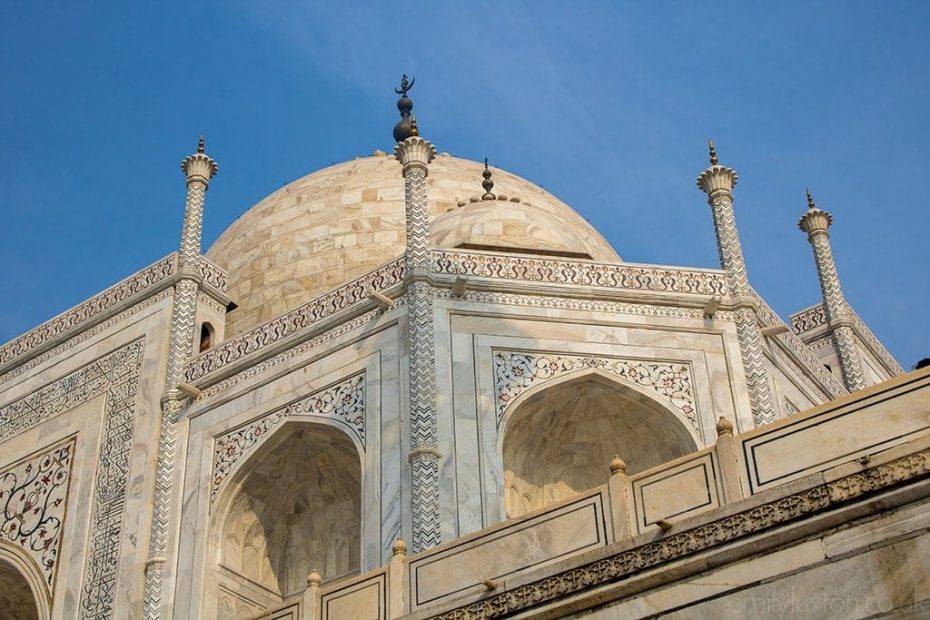 Ranthambore Tiger Safari
Even though we didn't spot any tigers, the safari at Ranthambore was truly one of my highlights of the week. We dragged ourselves out of bed before sunrise to board a jeep and head out into Ranthambore National Park. Along the way we spotted deer, monkeys, peacocks, and even a couple of crocodiles. The tigers stayed in hiding for us, but sightings are actually fairly common at Ranthambore.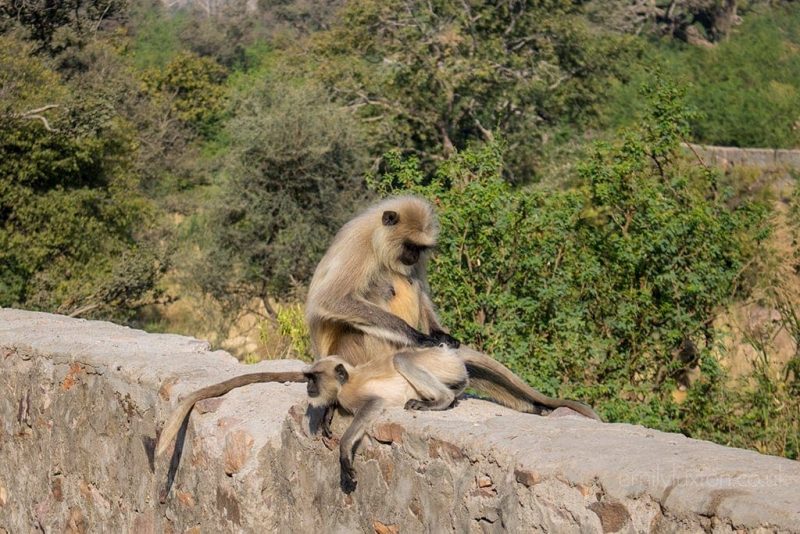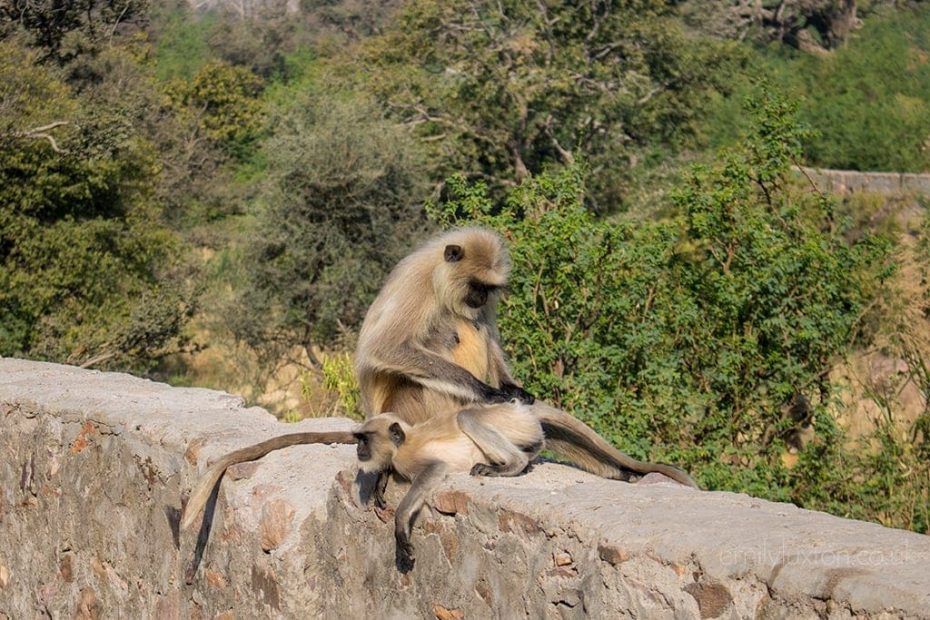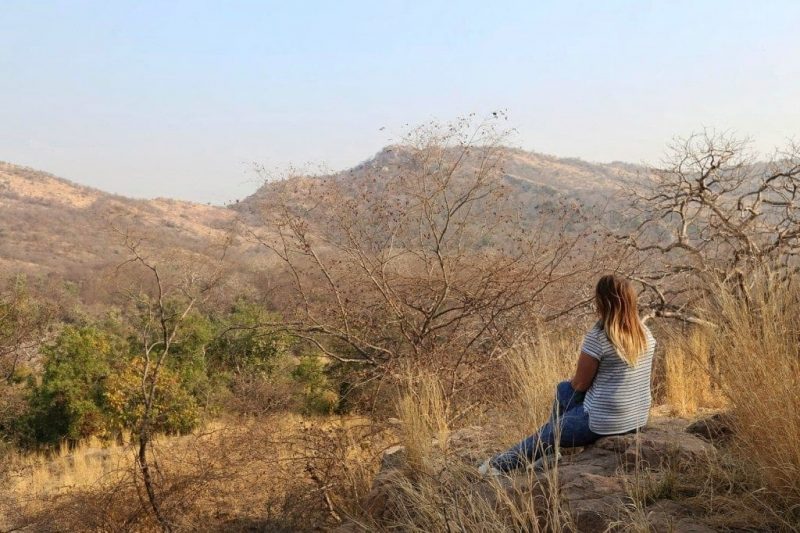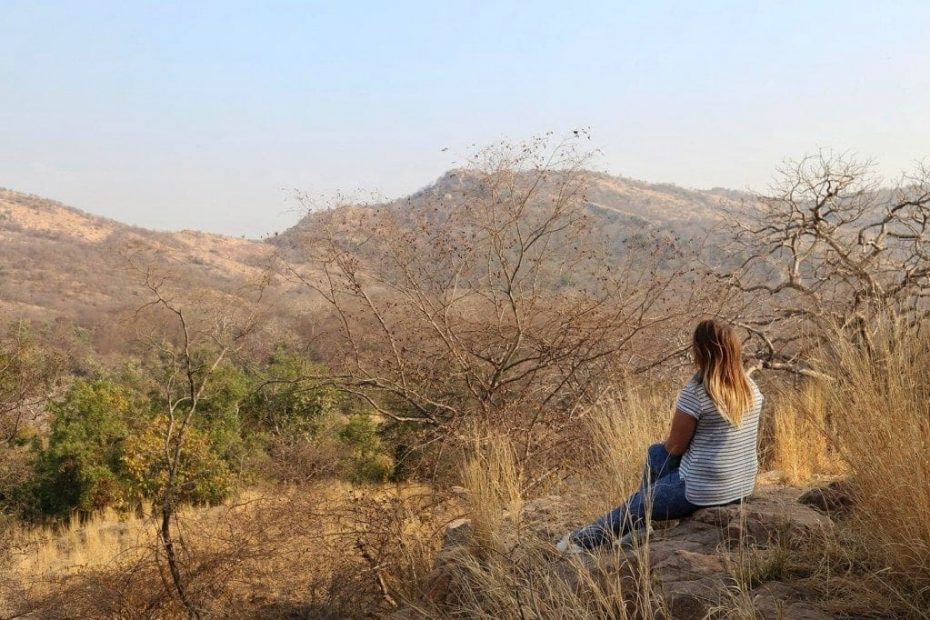 Ganga Aarti in Varanasi
My ultimate highlight of the week was visiting Varanasi. It's a city I've wanted to see for years, so it was so special to finally make it there. More special still was cruising along the Ganges after sunset to see the cremation ghats and watch the daily aarti ceremony. Hindus give thanks to Mother Ganges every night at sun down, and it was such a privilege to watch so much faith and passion spilling into the night sky from the crowded banks. I don't think a single person in our group remained unmoved by the spectacle. As an offering of our own, we each lit a candle and dropped it into the water as an offer, making a wish as we did so.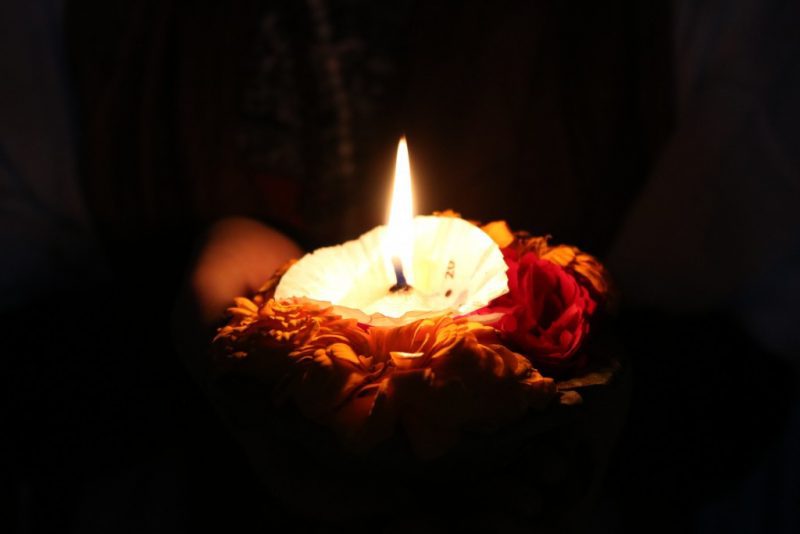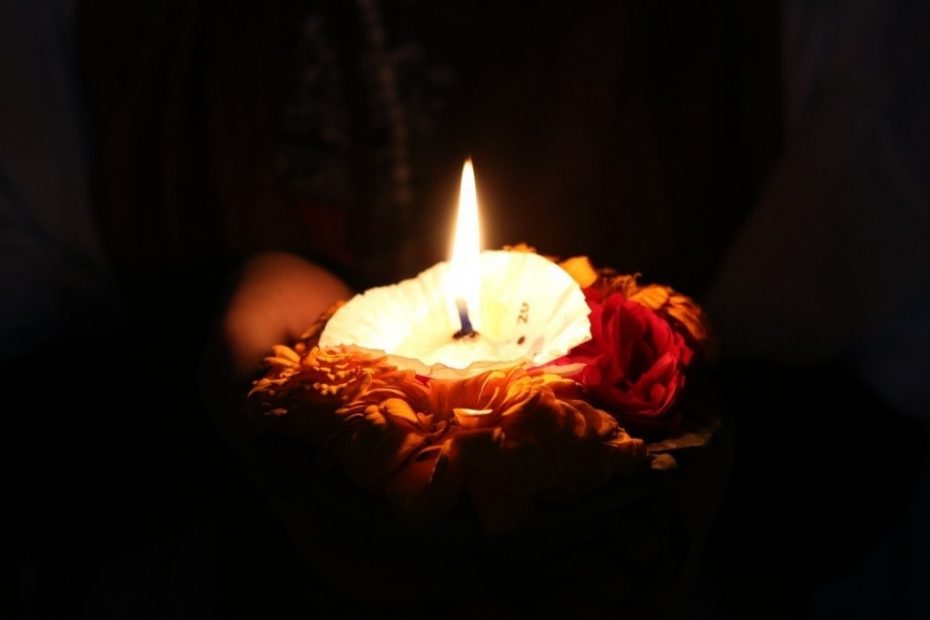 Sari Night!
The last night of our journey on board the Maharajas' Express was Indian night. After a day exploring Lucknow, we returned to our cabins to discover our very own silk saris – ours to keep!
Our lovely butler Dash had chosen the colours for us – and wow did he do well! A gorgeous crimson and gold for me, and a very elegant blue-grey for Amelia. Finally, we looked like the royalty we'd been treated as all week! It felt so special to get dressed up and experience a little glimpse into Indian culture for ourselves. After an extra special final dinner, we headed to the safari bar for a party – complete with bollywood dance lessons from the staff! It was such a great send-off and easily the best night of the week.
My visit to India was kindly organised by the Incredible India tourist board and the Maharajas' Express. As always, all words and opinions are my own!
Love this post? Pin it for later!