Some posts on this site contain affiliate links. If you book or buy something through these links, I earn a small commission (at no extra cost to you). Take a look at my privacy policy for more information.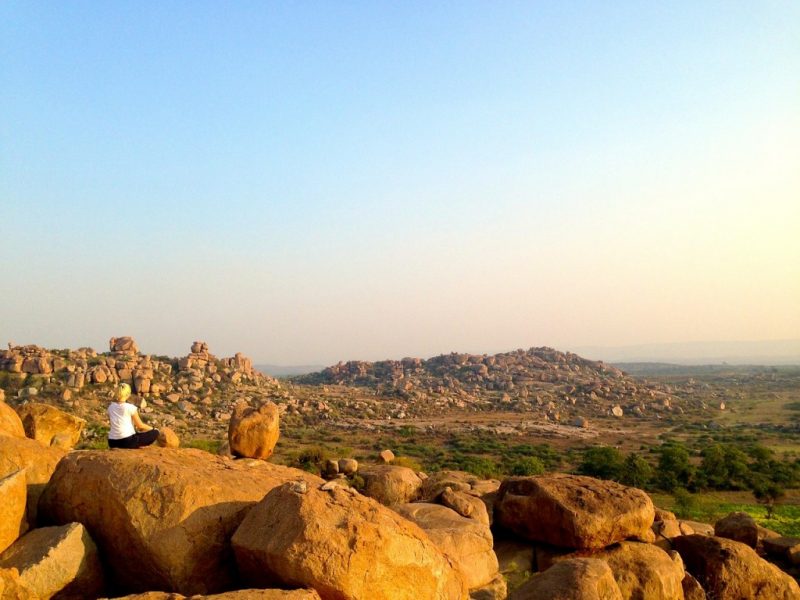 The next destination in my India travel costs series is Hampi, a small town in South India famous for it's beautiful ruins. This Hampi guide is aimed at backpackers and budget travellers, but plenty of the info is relevant for all.
Hampi is a very touristy town, and it's quite out of the way, so prices there get a little bit hiked up – especially right at the height of the tourist season. I visited in mid March, as the hot season was kicking in and the tourist season was winding down, so it was easier to get deals.
Whilst I was in Hampi, I kept track of everything I spent so that I could give you an idea of what things cost here. On top of travel costs, this is a bit of a mini Hampi guide, with some of my best advice about sightseeing and where to stay. I hope you find it useful!
Getting There
Getting Around
Accommodation Costs
Food and Drink Prices
Sightseeing and Activities
Update: This post was written in April 2016 for my India travel costs series. All prices are in Indian Rupees and were correct at the time of writing. They may have changed slightly since then. Post last updated in February 2020.
Hampi Guide – Getting There
Bus from Mopsa, Goa to Hampi – ₹1150 a/c sleeper*
*The a/c sleeper bus stops in Hospet, the next town over from Hampi, from where the local bus leaves every 45 minutes and costs ₹20. However, I accidentally boarded the non a/c bus which goes directly to Hampi. The windows opened and it was actually a little too chilly even without the a/c.
Hampi Express – the train between Mysore and Bangalore, known as the Hampi Express, is the best way to get between Hampi and Bangalore. I paid ₹400 for seeper class tickets (non a/c*) from Hosapete to Bangalore.
*The windows opened and there were fans in our carriage, and during the night it was pretty cool. This was in late March, towards the start of the hot season.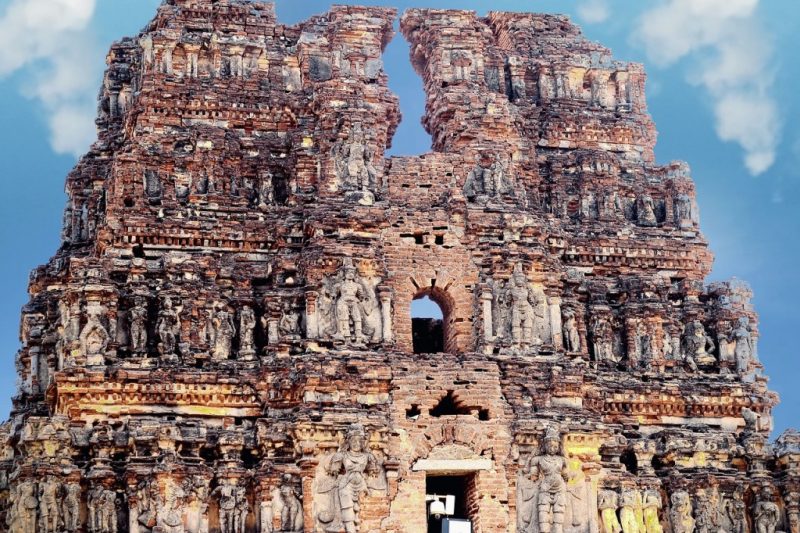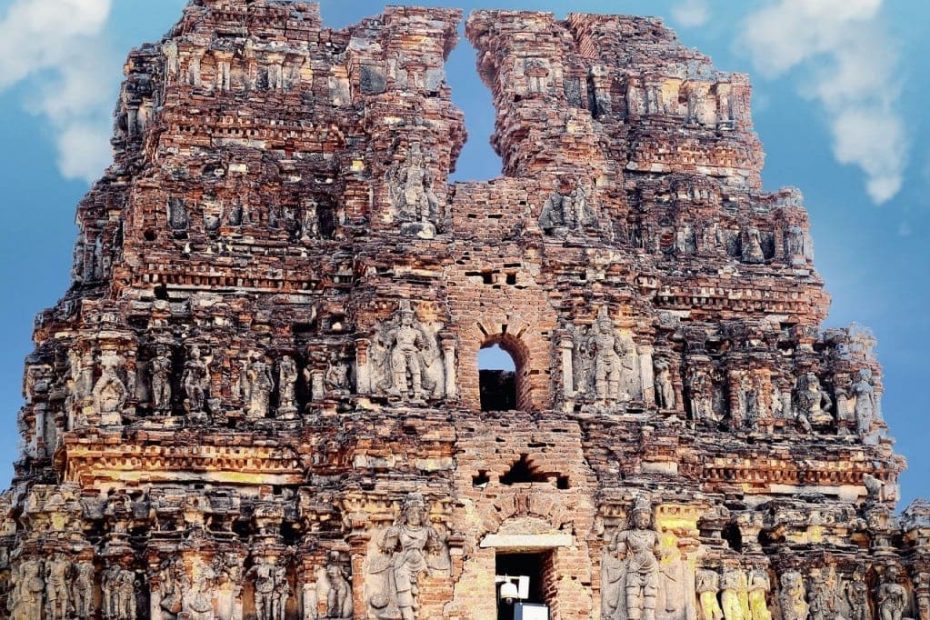 Getting Around
Hampi is a pretty small town, so it's easy to get around on foot. The town is divided in two by a river, and before I arrived everyone told me to stay on the far side of the river (opposite the temples) – more on this in the next section. When you arrive in Hampi, ignore all the rickshaw drivers who will descend as you get off the bus, as the ferry across the river is about a five minute walk away. Just head towards the big, pyramid-shaped temple, then take a right towards the river. It's easy to find.
Ferry across the river
₹10 (+₹10 for luggage)
*The ferry leaves once it's full. One day at around midday, ten of us paid 20 rupees each to leave without waiting for more people.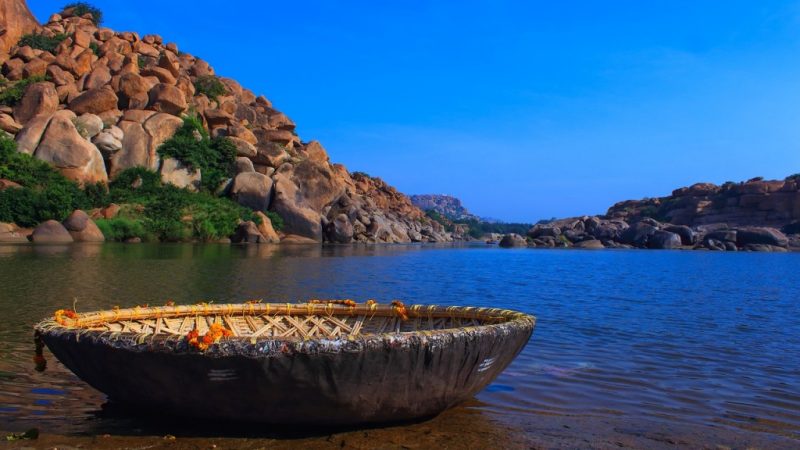 Scooter
₹200 for a day including a litre of petrol from Manju's Place Guest House (next to Goan Corner).
Some guys we met rented one for ₹150 per day from a place on the high street but it was apparently pretty rubbish (although ours wasn't much better). Bear in mind that the roads in Hampi are mostly dirt roads with a lot of dips and potholes, and even the tarmac road outside of town is pretty bumpy, so be prepared for a tough drive!
Rickshaw to Hosapete
₹200* (30 minute drive, room for two people and luggage)
*I actually paid ₹100, because it was the end of the day and I was lucky enough to find a driver on his way home to Hosapete anyway. But while many people I know were quoted ₹300, the driver told us the standard price should be ₹200 – which should help if you need to bargain.
Local bus from Hampi to Hosapete
₹20 (takes about an hour by all accounts and can get pretty crowded). I didn't take it as we got such a bargain rickshaw price, so I can't speak for what the bus is like.
Hiring a rickshaw for the day
₹400-600 per person. See the Sightseeing section for more info.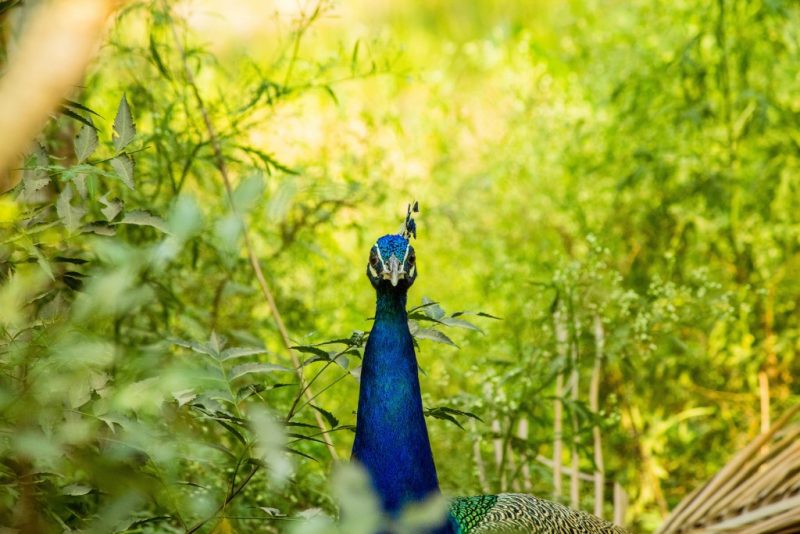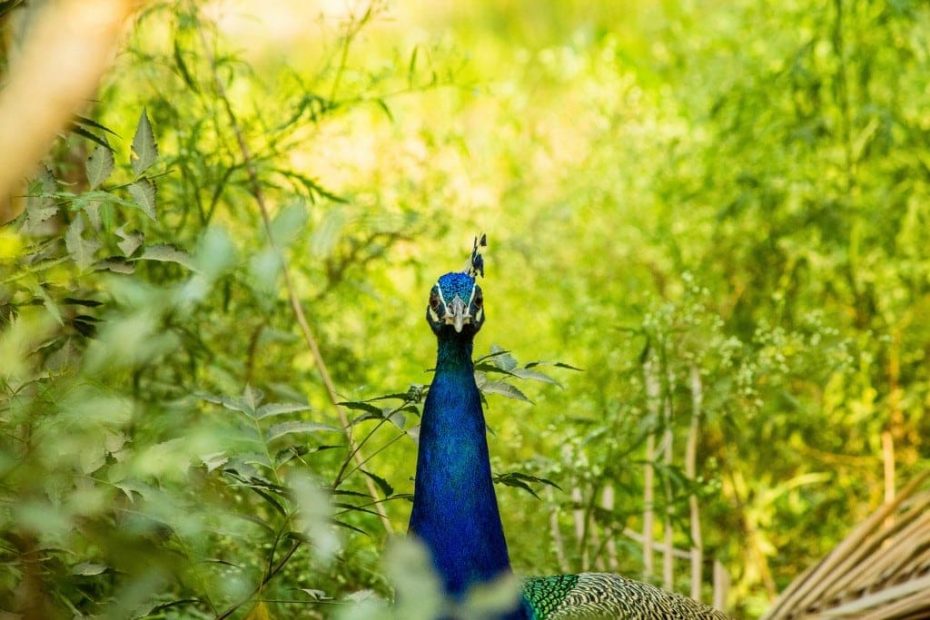 Accommodation Costs in Hampi
It's pretty tough to book a place in Hampi in advance. All the booking websites I looked on only had listings for hotels in nearby Hosapete*, but this is about thirty minutes down the road and not all that convenient. In Hampi, there are several guesthouses and a few hostels, most of them pretty basic, so if you're looking for luxury or a "proper" hotel maybe stick to Hosapete and do a day trip to see the temples.
Update: Since writing this, at least one hostel in Hampi has been added to Hostelworld. Click here to check out their listings for Hampi in case any more have been added.
Where to Stay in Hampi
In Hampi, I recommend you stay on the far side of the river (opposite the side with the temples). Especially if you're planning a solo trip to Hampi. Every traveller I spoke to before arriving made the same recommendation to me, and I'm glad I listened. The temple side is a holy area, so there's no alcohol or meat sold there. While this may not be a problem for you, it does mean that most travellers flock to the other side of the river so this is where you'll find more fellow backpackers. It's also where most of the hostels are found, and there are more restaurants and nightlife.
From all accounts, temple-side of Hampi is dead after dark. While there's no party scene on the other side either, there is more of a social scene. Many restaurants show movies at night, some serve beer (although you have to ask for it as it's never on the menus), and there's a much more social vibe.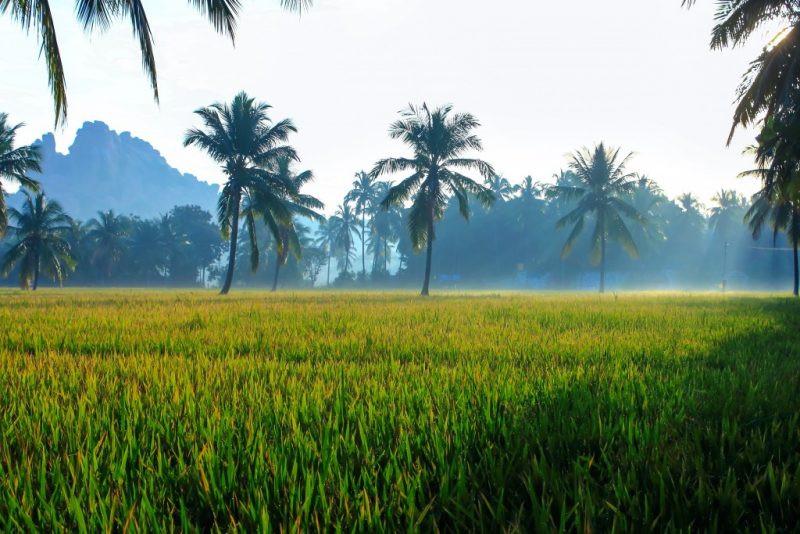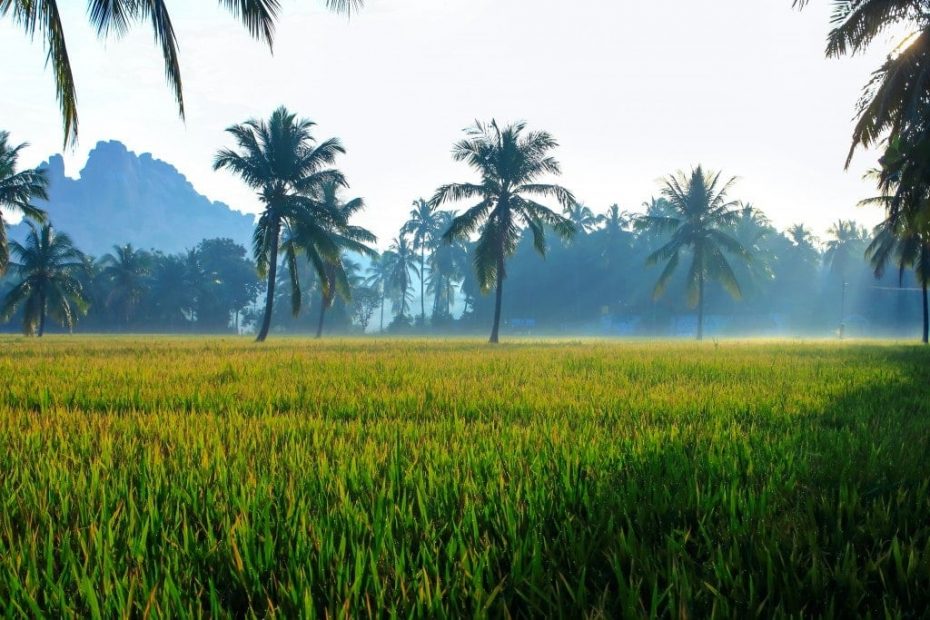 Goan Corner
This is almost definitely the best place to stay in Hampi. A hostel/guest house across the river which was recommended to us by a lot of people as the place with the best vibes and best "nightlife" (which is more or less non-existent in Hampi). ₹500 per night for a private double room with en suite. We were offered a private with shared bathroom for ₹400, but I'm glad I paid extra for my own bathroom.
Budget travellers can opt to sleep on the roof for just ₹150 per night. You get a mattress and a mosquito net. People I spoke to described it as either "fine" or "not that bad"! There are lockers, and apparently the trees at the end of the roof block the sunrise so it doesn't heat up too fast in the morning.
Sai Plaza
Some friends stayed at Sai Plaza, where twin rooms were also ₹500, and the rooms looked similar standard to Goan Corner. The place looked nice, had a good restaurant, and was much closer to the river and the main "high street" than Goan Corner (which is about a ten-minute walk from the river) but the vibe was far quieter.
Worth knowing: most guest houses did not supply toilet paper so you have to buy it. I think I paid about 5 rupees for a roll.
Hampi Guide – Food and Drink
A lot of people coming from Hampi reported bad food poisoning, so I stuck to tourist restaurants in town. They're more expensive than street food but probably a safer bet. I ate a lot at Goan Corner, because it was convenient and the food there was really good. Even if you aren't staying there, I recommend heading over for some of their amazing tandoori chicken, which is cooked in a traditional wood-fired tandoor. Around town, thali is always a good budget option and is definitely one of my favourite things to eat in India.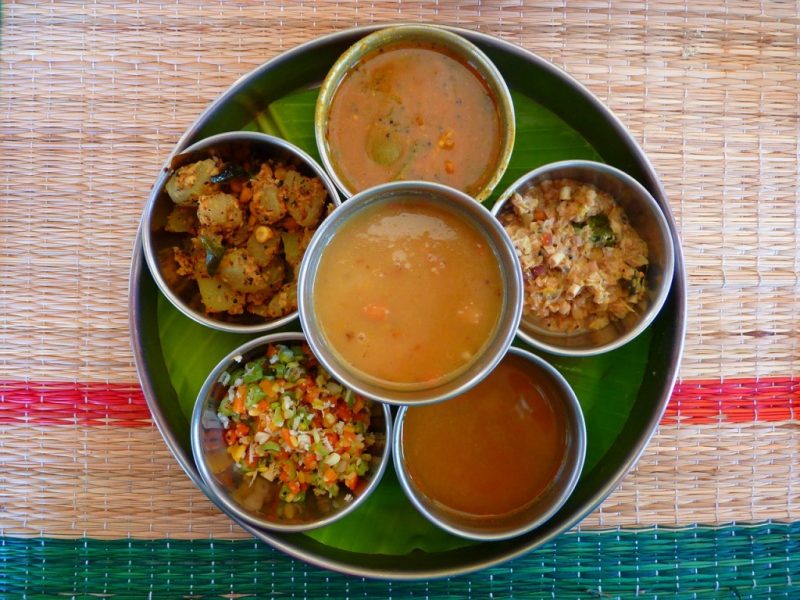 Drinks and snacks
Beer – ₹180 in most guest houses, which is expensive by Indian standards. You have to ask for it as it's not on menus! Again, you can only get beer on the far side of the river, not the temple side.
Water – Generally ₹20 for a litre bottle in most roadside stores and guest houses. Some places will charge ₹30-35.
Top Tip: Take a Water-to-Go filter bottle with you and you'll never need to buy water again! Check out my review for more info, and use code ELUX15 to get a 15% discount.
Soft Drinks – Things like cans of coke or bottles of juice were around ₹30.
Ice Cream – An ice lolly (popsicle) was ₹10, while a small tub of ice cream was ₹55.
Meals
Breakfast – At Goan Corner, breakfast sets are around ₹200-250, while an omelette or eggs on toast was about ₹100. Judging from other menus I saw, this is about the standard price.
Goan Corner – Food here was cheap and really nice, and while most Western food in India is generally hit and miss several people told me how good the Goan Corner pizzas (which are cooked in the tandoor) were. The cheapest meal is a veg thali, which is huge and costs just ₹100. Don't miss the Tandoori chicken platter with chips – it's a tad steep at ₹275 but there was enough for two people to share with a naan each (₹40-80). One of my best meals in India!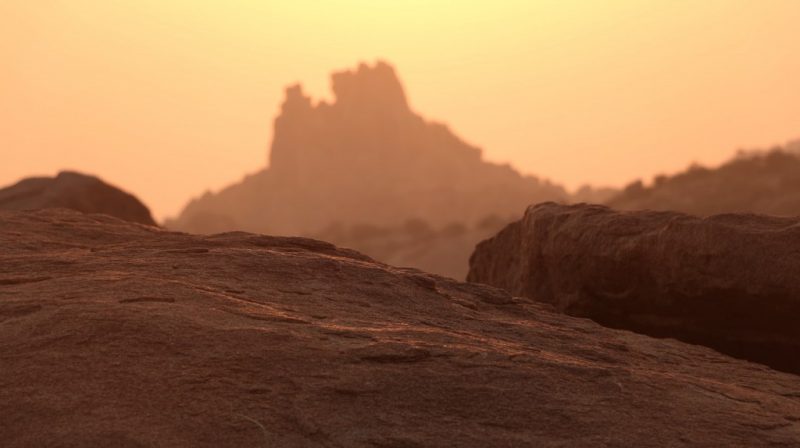 Sai Plaza – A nice guest house on the river in Hampi which shows movies at night and serves Indian and local food. The thalis here looked good. A curry with rice costs around ₹200.
The Mango Tree – A vegetarian restaurant on the temple side of Hampi which was recommended to me by several fellow travellers, including an Indian guy I know. The food here was amazing, and although the portions looked small it was also really filling. The Mango Tree Special Curry (which I highly recommend) was ₹170, thali was ₹120, and a mango lassi (the best I had in India) was ₹80.
Sightseeing and Places to Visit in Hampi
Hampi is famous for it's ruins, and even if you're not the biggest fan of history and architecture you really need to give these a visit. The sprawling complex of the centuries old city is staggering, and some of the buildings have been amazingly well preserved. Plus, if nothing else, you can pretend to be Lara Croft as you explore the waterlogged Underground Siva Temple!
Rickshaw with driver for five hours
₹400-600 per person. At the height of tourist season you may need to pay more. In five hours the driver took us to five or six of the temples around Hampi.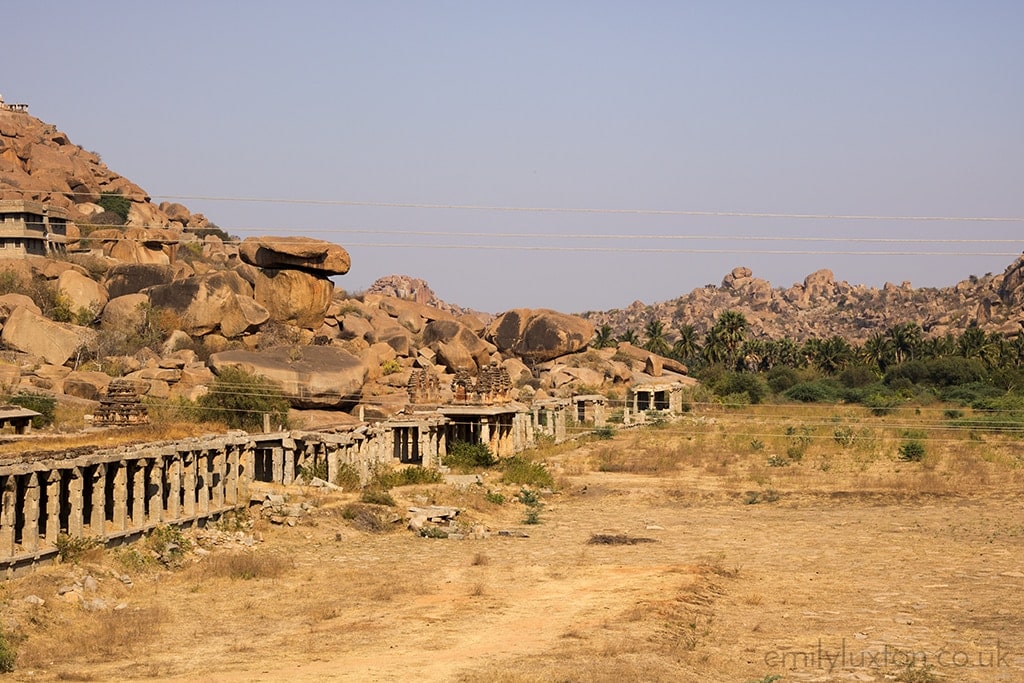 Ticket for the ruins
₹250. This is for a combined ticket which includes most of the temples outside of town, but not the big one in town.
Virupaksha Temple (the big temple in the centre of town)
₹2 to enter and ₹2 to pay a guy to watch your shoes (not optional). They also charge ₹50 for a camera. You can probably sneak this in, but it's not exactly a lot of money and (hopefully) helps towards maintaining this beautiful 500 year old temple. There are tons of monkeys in this temple so try not to have any food on you. For the most part they'll ignore you, but you can carry a stick to ward them off if you're unsure.
There is also an elephant at this temple named Lakshmi. She's chained up at the ankle and I have no idea how well cared for she is. But given the chains in her "bedroom" I'm guessing she doesn't have much freedom. You can pay ₹10 to have a photo taken with her, but I chose not to as I didn't want to encourage the idea of keeping elephants chained up.
Monkey Temple
Free. A temple to Hanuman (the monkey God) on a hill behind Hampi. It's occupied by a lot of monkeys and makes a great place to watch sunrise and sunset. Unbelievably, it's still free – even for foreigners – to go up to the top of the hill. There was a service on when I visited so I didn't go inside. Be warned – there are 600 steps to climb, so don't make the mistake I did and go at midday in the 40° heat! And take water with you. A lot of water!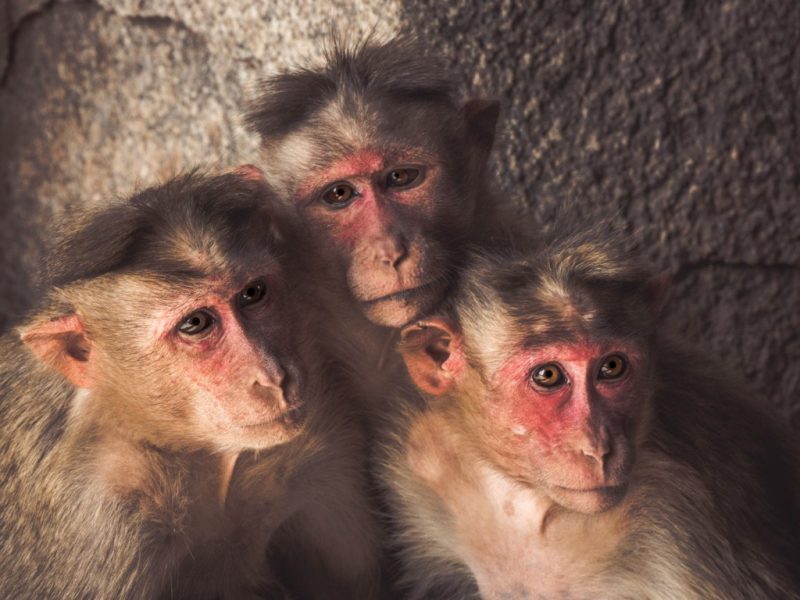 Guides
At some of the temples locals try to force themselves on you as a guide for ₹100 per person. At the Virupaksha Temple my friend and I found ourselves being shown around by a guy who did it so naturally I didn't even notice until it was too late, so be careful and make sure to negotiate prices* up front if you want a tour. It was really interesting as the guy took us to things I never would have found on my own, and also helped us do a few of the blessings, so I didn't begrudge the ₹100 for the tour.
*Check my guide to haggling in India for some more info!
Sunset
Free, and one of the best things to do in Hampi. Head up to the big bolder pile that overlooks the rice fields behind the town (next to Goan Corner). There's always a few people up there so it's easy to find. From the top, you can look out across the countryside and over the ruins of Hampi, and the sunset from this vantage point is incredible. There's a really nice atmosphere, with people playing instruments, and local kids will sell you a cup of chai for about ₹20.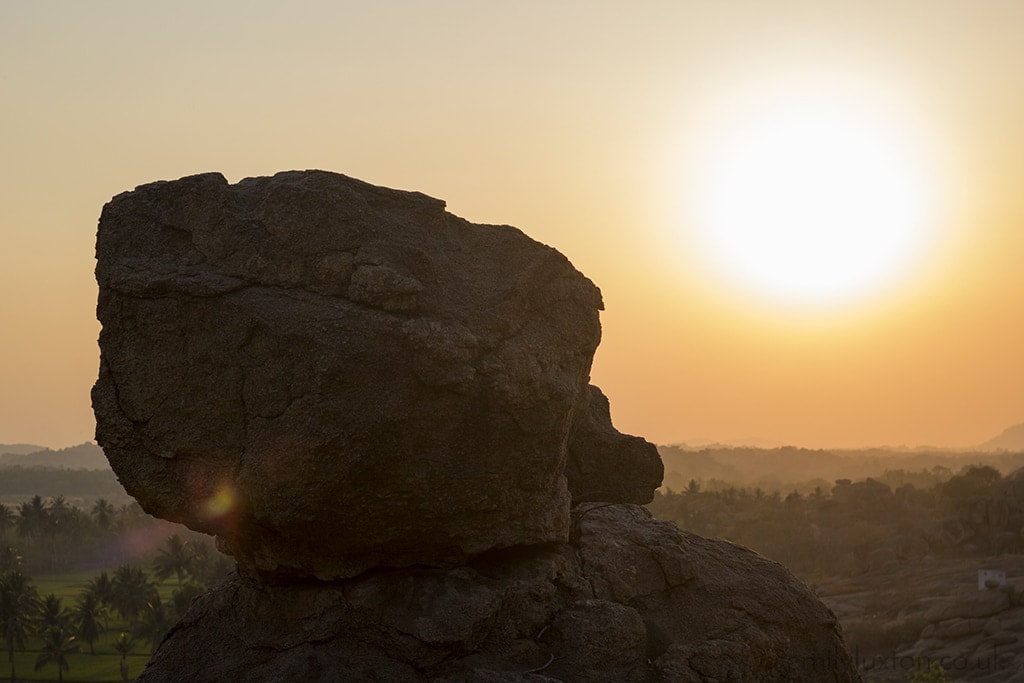 So, that's my Hampi guide, and how much things cost there! I hope you find it helpful. Feel free to ask any questions in the comments!
Pin this Post!