Some posts on this site contain affiliate links. If you book or buy something through these links, I earn a small commission (at no extra cost to you). Take a look at my privacy policy for more information.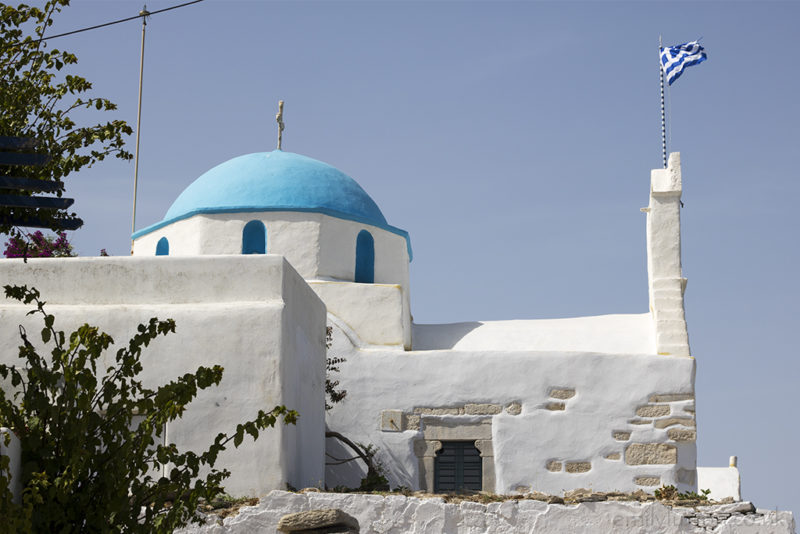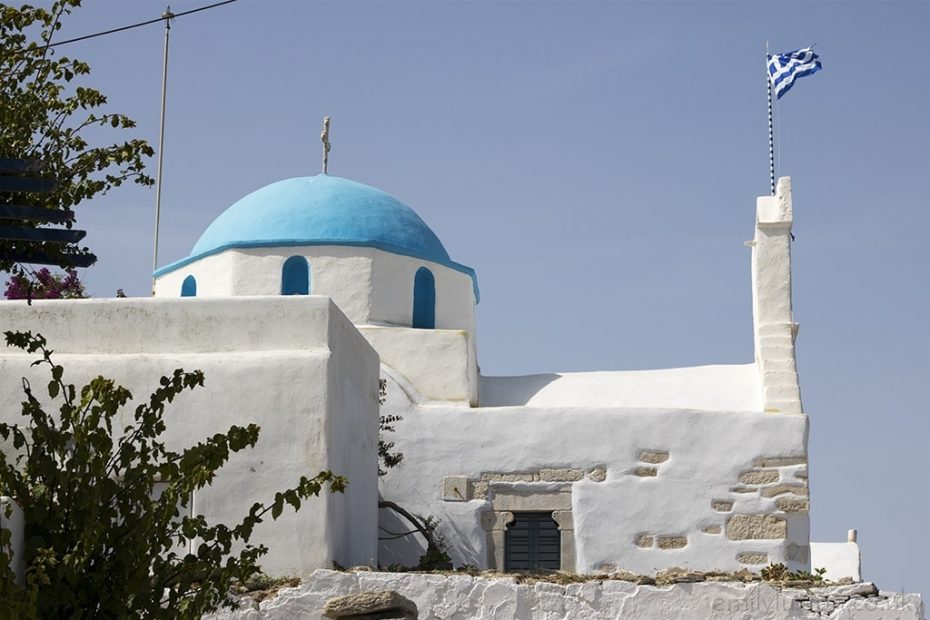 Light struck me full in the face as I stepped down onto the tarmac at the tiny airport in Paros. Sunlight in Greece always seems to have an ethereal quality, something magical and borderline too-bright. In this case it was also energising. Despite the long journey from London via Athens, as I emerged from the stomach-lurchingly small plane I felt suddenly and surprisingly awake.
Perched in that impossibly, piercingly blue Aegean Sea, Paros is the gateway for many island hopping tours of Greece's stunning Cyclades region. It's also exactly what you picture when you think of a Greek island. Pretty villages of flagstone streets and bright white buildings, trimmed in vivid blue to match the stunning ocean they face. Gently undulating hills, surprisingly green, and flat valleys strung with vineyards and neat little farms. Gorgeous beaches of every variety, white sand or volcanic shingle or the strangely smooth rock formations of Kolymbithres Beach, all of them lapped by the enticingly clear waters of the Aegean.
An Island Steeped in History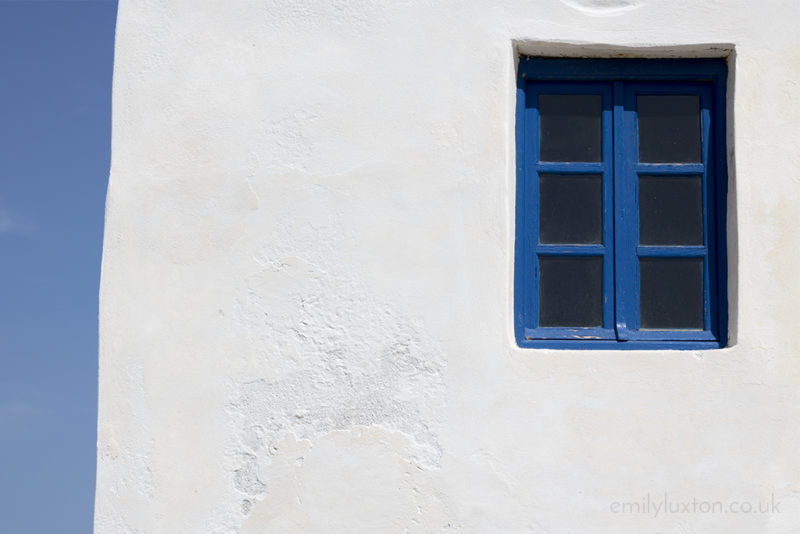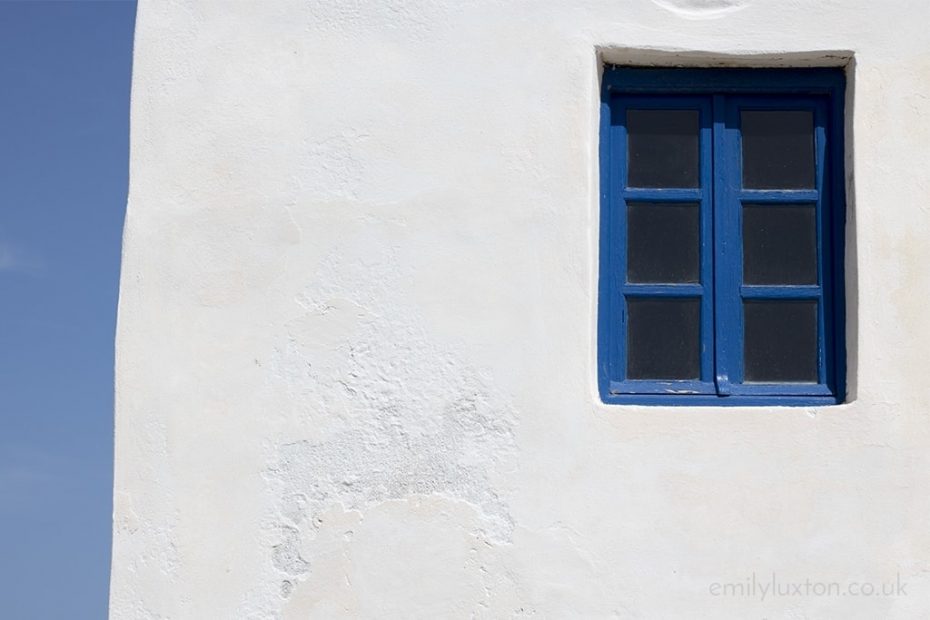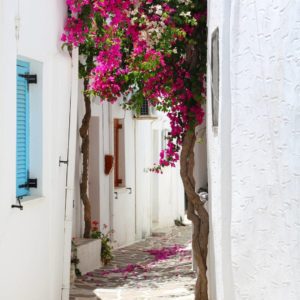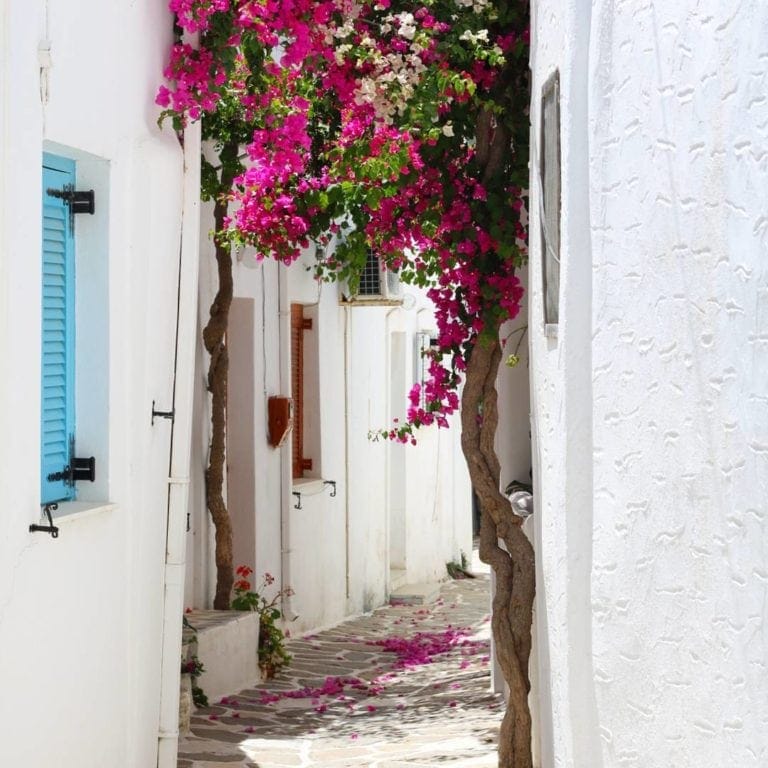 Paros is about more than just beaches, as I quickly discovered on my tour of some of the islands major sights. There's a lot of history on this little island; over the centuries Paros has been occupied by the Venetians, raided by pirates, and was a hub of cultural activity in Ancient Greece. This was the source of the semitranslucent, flawless Parian marble that many ancient Greek statues were carved from. It's still possible to visit the Parian marble quarries in Paros, where traces of ancient quarrying date from the 6th century. You can view the one of the best examples of this semi-transparent marble at the Louvre; the Venus de Milo, but there's plenty to see in Paros itself. Acclaimed sculptor Nikos Perantinos left many of his works to the village of Marpissa on his home island, including several busts carved from Parian marble. These can be now be viewed in a small but well-presented museum housed in an old school room.
Just as I found in Athens last year, Paros is a place where then ancient and modern stand side by side, perfectly blended. In the capital of Parikia, the crumbling remains of a Venetian fortress cut through the old town. It looks strangely out of place amongst the white washed buildings, but at the same time seems to be right at home; the town has evolved around it. Parikia itself is a winding maze of narrow flagstone streets – designed to confuse pirates in the long-ago days of raids. It's difficult to tell where the old town ends; all modern buildings have to be built in the same style as the older ones, and all are painted the white with blue trim typical of Greek islands.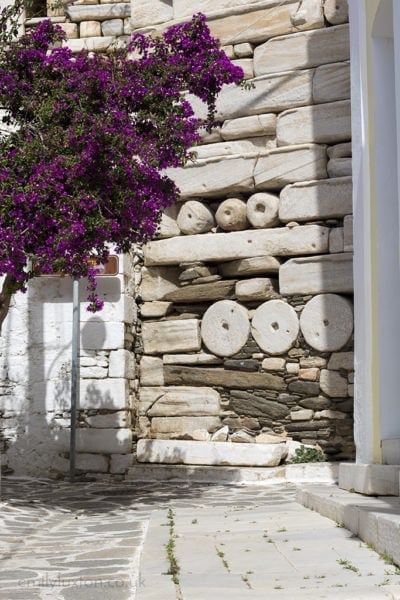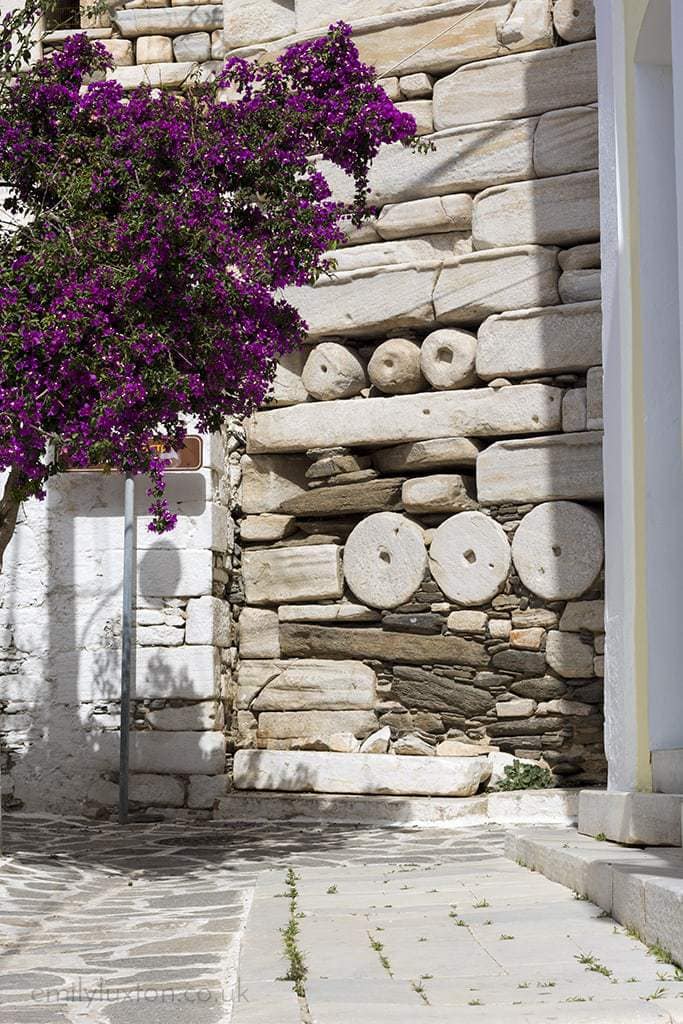 In the centre of Parikia, the imposing Ekatontapiliani Church is one of the oldest Greek Orthodox churches in Europe. It's a simple and stately building at odds with the calm, carefree business of the town itself, but the complex is an impressive example of Byzantine architecture, and the small museum is packed with fascinating antique wooden carvings. Still more examples of Orthodox artworks can be viewed in the Byzantine Museum in Naoussa. It's a tiny museum housed at the monastery of Agios Athanassios and filled with around a hundred Byzantine and post-Byzantine artefacts, many of them by local artisans.
A more intimate example of a Greek Orthodox chapel is the Monastery of Agios Arsenios in the hills above town. Final resting place of Saint Arsenios, patron saint of Paros, this small complex is an ocean of tranquillity. The tiny Greek Orthodox chapel was dark with rich wooden carvings and glinting gold, but it was what lay outside that really impressed me. A neatly swept flagstone courtyard sat in serene silence between the pristine white buildings of the monastery, cooled by mountain breezes. From up here, the views of the island were stunning; the rich greens of the interior, the dazzling white of the villages clustered along the coast, and, of course, that impossible Aegean blue.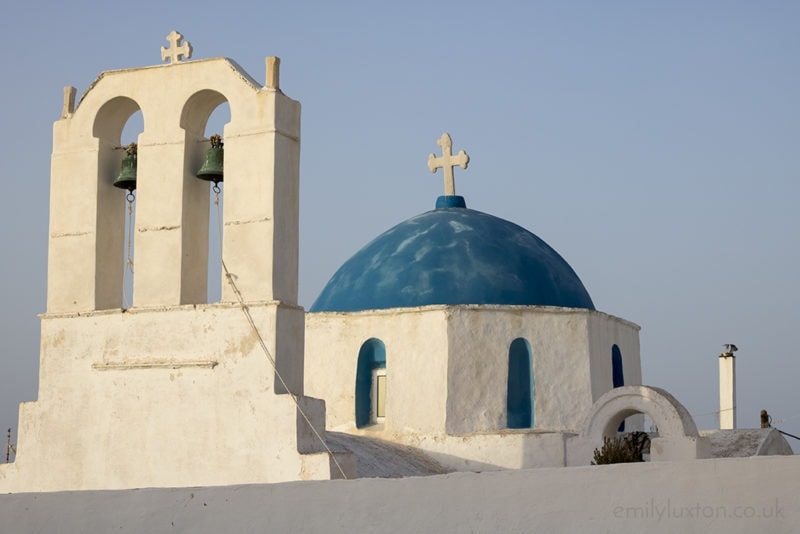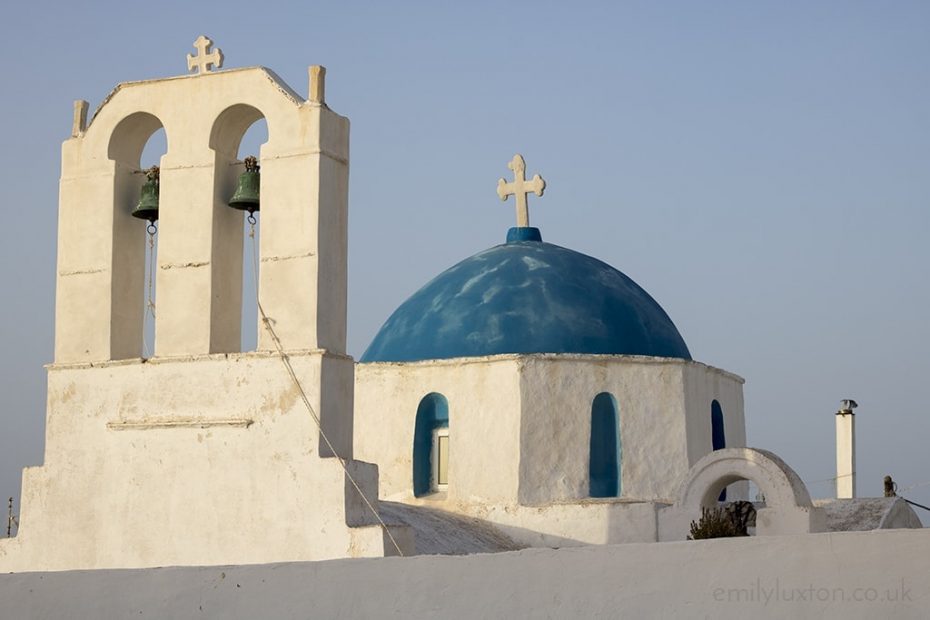 Paros off the Beaten Path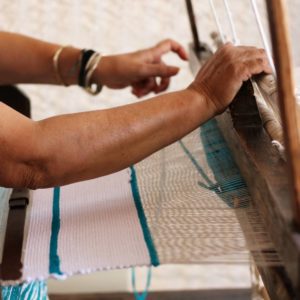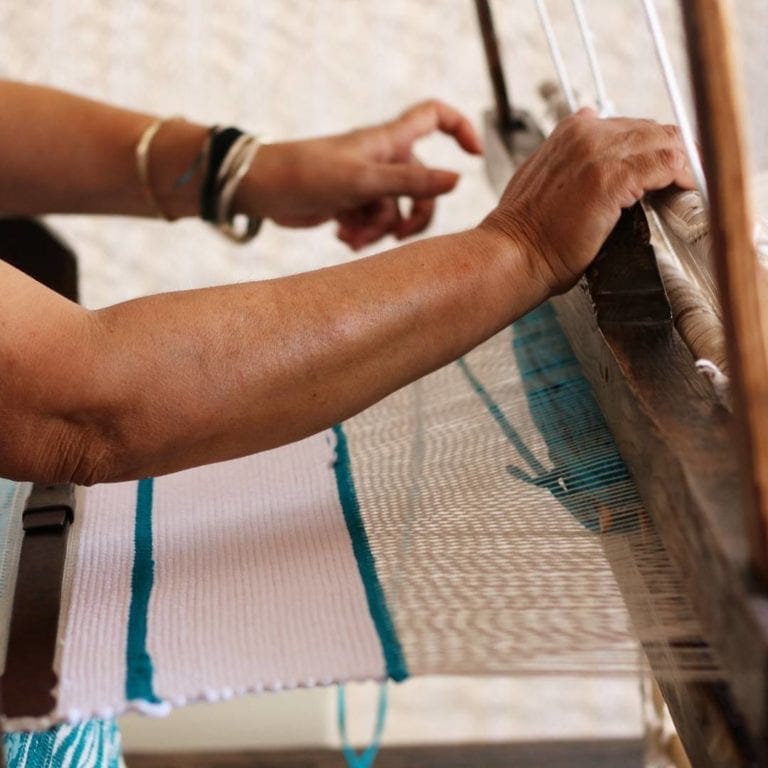 Despite the stunning coastline and it's popularity as a wind- and kite-surfing destination, Paros is about far more than just beaches. The island's interior is an underrated, tranquil haven. Amongst the hills and valleys are nestled several villages, smaller and even prettier than the main two towns. Marpissa on the east coast was historically a fisherman's village, and has stunning sea views. Once upon a time, the wives would watch the horizon for the returning ships, and the home of Marigoula Fisilani is filled with antique trinkets brought back from afar by generations of fishermen. Marigoula and her grandmother Flora now operate Greece's oldest loom, and sell their beautiful, brightly coloured bags to tourists. They also offer weaving demonstrations on the incredible antique loom, which dates from 1858, and is one of the only wooden looms left of it's kind.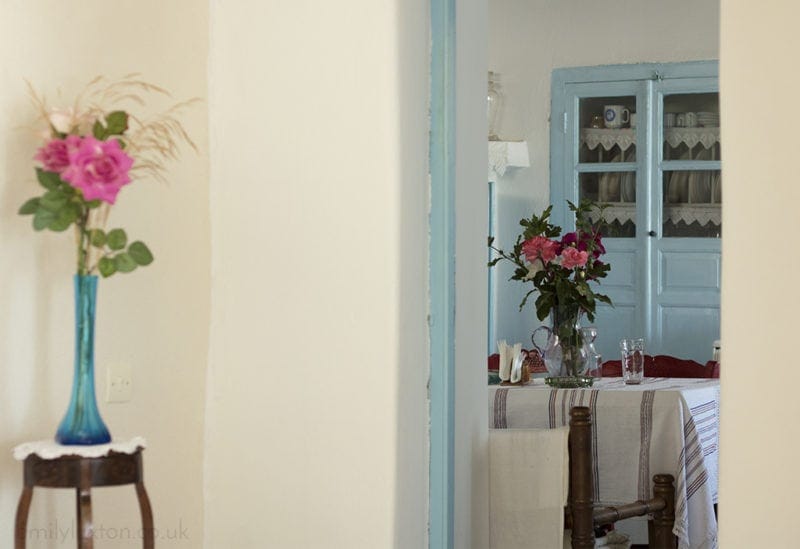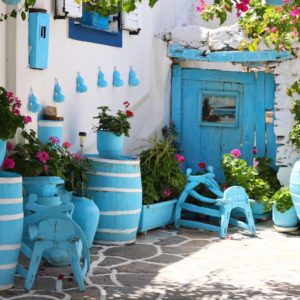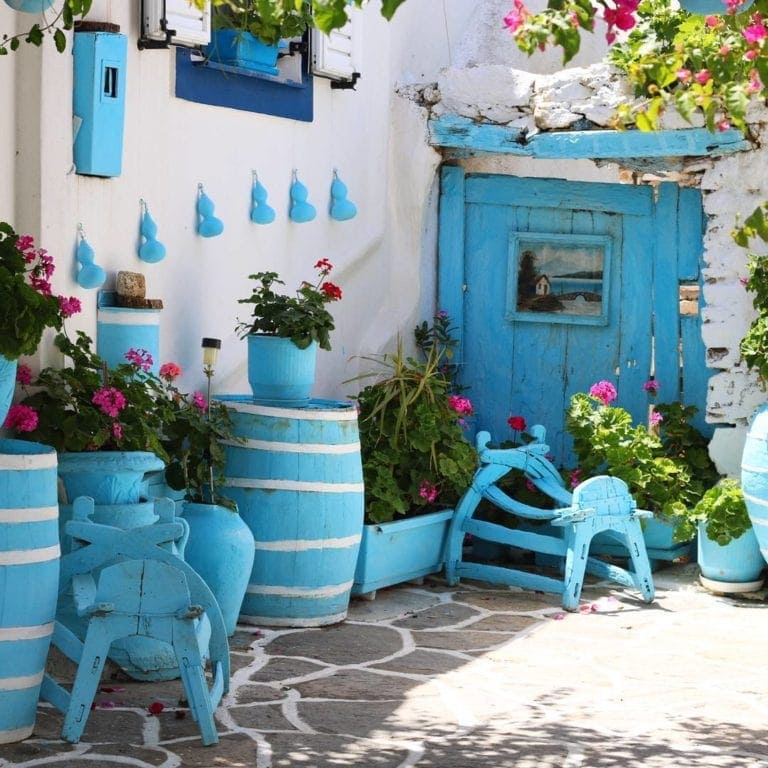 Further inland, the villages of Prodromos and Lefkes are utterly off the beaten track, and truly beautiful. In Prodromos, the narrow streets wind between traditional Cycladic homes, all white washed and smothered in bright pink Bougainvilliers. This is also the village where you'll find one of the oldest Tavernas on Paros; the family-run Tsitsanis Taverna, serving up only homemade dishes and entirely local produce. I plowed my way through everything from Greek salad to stew, with copious amounts of local wine to wash it all down! Quiet Lefkes is a mountain paradise, filled with peaceful alleys, Cycladic architecture, and neoclassical buildings. There are also quirky boutiques and shops here that beat the busy shopping streets of popular Parikia any day. These villages are surrounded by the green hills of interior Paros, and there are plenty of hikes you can take around the island's interior, passing small vineyards and ancient, twisted olive trees.
Speaking of hiking, there are also plenty of walking trails around the Environmental Park of Paros. Overlooked by one of the prettiest churches on the island, the small bay at the entrance to the park is a popular beach with local families thanks to it's calm, shallow waters. An amphitheatre, outdoor cinema, and beach-side restaurant add to the appeal of this lovely little beach, but it's the 7.5km of walking routes that really appeal. This 800 hectare park is a protected area, part of an ongoing campaign to help boost the plantation on the Cyclades islands. Now, the park is home to over 6000 species, all of them indigenous plants and flowers. Everything is maintained by local volunteers and schools, and each year a new planting campaign is run to encourage regrowth. This year, they've started with fig trees, which will join a thriving area filled with lupins, lillies, and local wild herbs like oregano, cammomile, mint, and capers.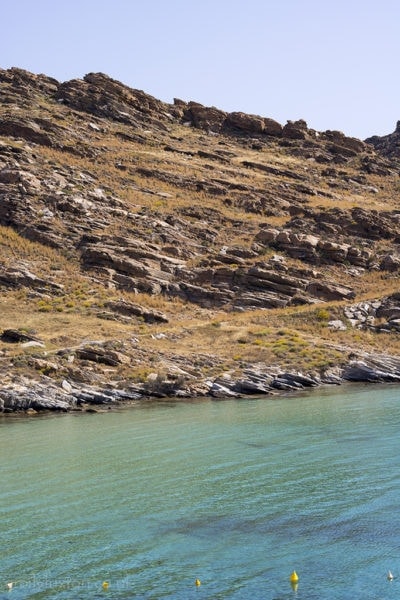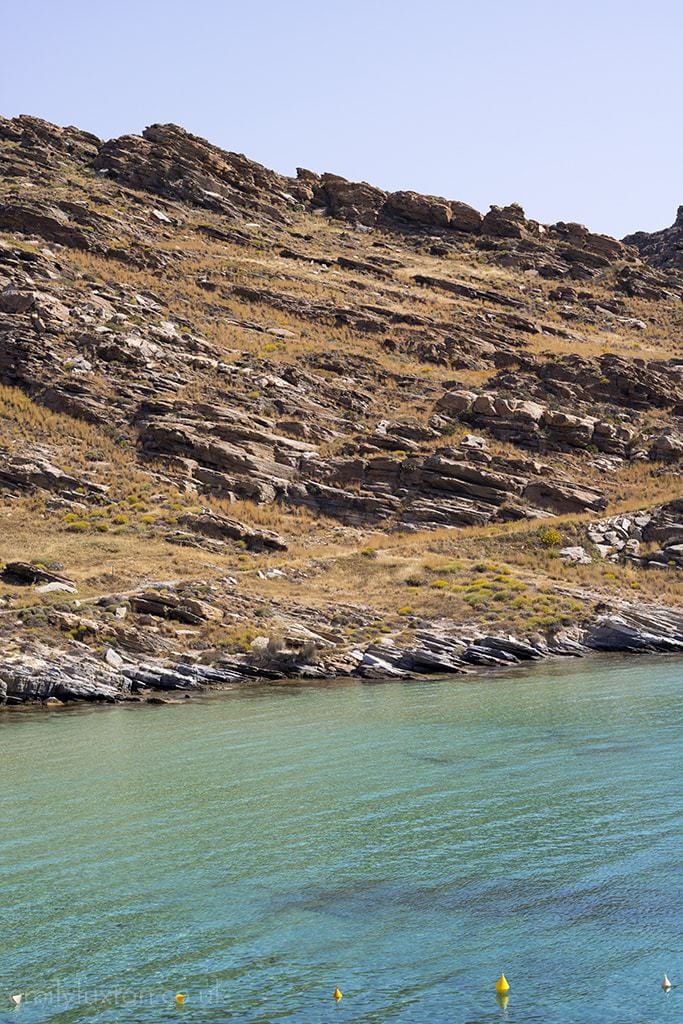 Food in Paros
The rich and varied history of the island has left it's mark on the spirit of Paros, an island that's at once lively and laid back. It's also modern and surprisingly forward thinking. Local entrepreneurs are capitalising on the strong traditions and incredible produce to launch some fantastic new businesses. Like Arsenis, a farmer and winemaker who's launched a new sustainable, organic grocery store in Isterni to showcase the island's best products. Arsenis Delicatessen is well worth a stop if you're on the hunt of some food-based souvenirs.
My personal favourite cuisine-based discovery has to be Moraitis Winery. This small winery was founded in 1910 by Manolis Moraitis and is now run by the fourth generation of his family, brothers Savvas and Theodore. There are three wineries on Paros, but this is probably the most prestigious, and many of Moraitis wines have won numerous awards. Wines from the Cyclades are fabulous, and there are several grape varieties that can only be found in this part of the world, so a wine tasting at Maraitis was a fascinating experience.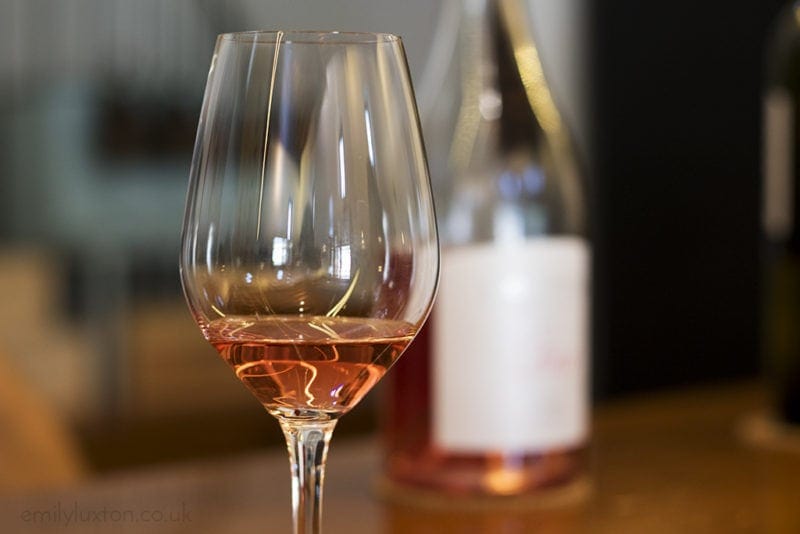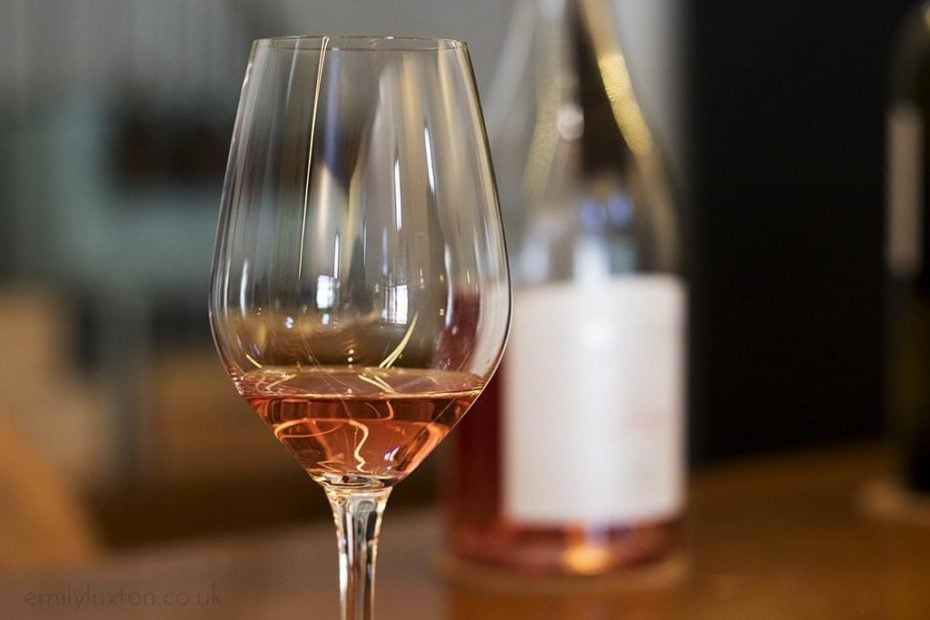 I've already mentioned Tsitsanis Taverna in Lefkes, where I had an incredible (and nearly never-ending) lunch. But I also had amazing meals at my hotel, the lovely Kanales Rooms and Suites (read my review here), and at Ouzeri ton Naftikon. This last, on the edge of the marina in Naoussa, is an amazing family-run restaurant serving up fresh-caught seafood. This is where the fishermen of Paros come to dine; you'll spot them perched on stalls at the window, drinking Tsipouro and enjoying the catch of the day. The lively square, surrounded by restaurants, is filled with locals dining late into the night – this is the ideal place to eat like a local in Paros and experience the incredible seafood of the Cyclades.
More information
READ MORE: There are lots of fun things to do in Lesvos, another "hidden gem" Greek island.
Head to DiscoverGreece.com for more information on planning your trip to Greece.
Where to Stay: I stayed at Kanales Rooms and Suites in Naoussa and would happily recommend it.
Getting to Greece: AEGEAN Airlines, a Star Alliance member and six-time winner of Europe's Best Regional Airline, flies direct three times a day from London to Athens. With flights from three UK cities (and four UK airports) to two Greek destinations, and onwards to over thirty domestic destinations, this is the airline that knows Greece best.
My trip to Paros was a press trip organised by Discover Greece. As always, all words and opinions are my own.