Some posts on this site contain affiliate links. If you book or buy something through these links, I earn a small commission (at no extra cost to you). Take a look at my privacy policy for more information.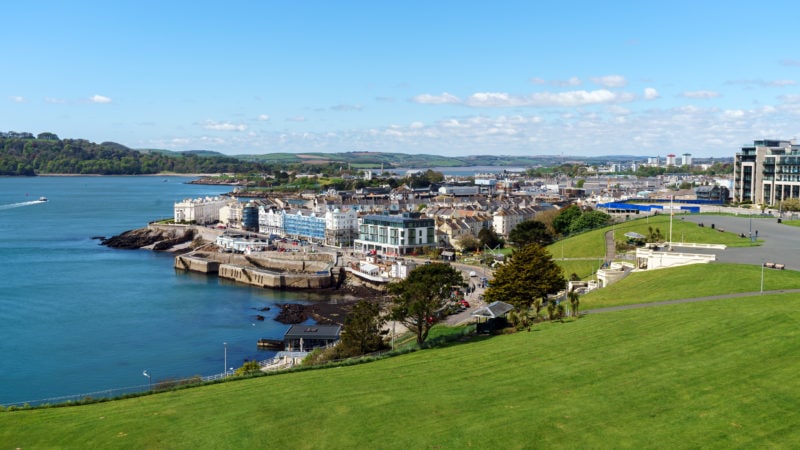 An in-depth guide to the best things to do in and near Plymouth in Devon, England.
Devon's largest city, Plymouth's rich maritime heritage has earned it the nickname of "The Ocean City".
The moniker is well deserved, especially when you consider that some of history's most famous voyages set sail from here. Among them were the Mayflower Pilgrims – bound for the "New World" in 1620 – Captain James Cook's explorations in the late 1700s, and Sir Francis Drake's famous circumnavigation of the globe in 1577-80.
Sitting on the sheltered Plymouth Sound (a deep inlet in south Devon) between the Rivers Plym and the Cornwall-bordering Tamar, and still home to the largest Naval Base in Europe… Plymouth is well and truly a port city.
I've lived on the south coast of England all my life – and have visited Plymouth more times than I can count! My brother lived there for several years, so I like to think I know the city pretty well by now.
Below, you'll find my local's guide to all the best things to do in Plymouth and the surrounding area. Enjoy…
Shortlist: Things to do if you Only Have one Day in Plymouth
If you're short on time – here's a quick list of the can't-miss attractions in Plymouth. You'll find more info on each one in the next section.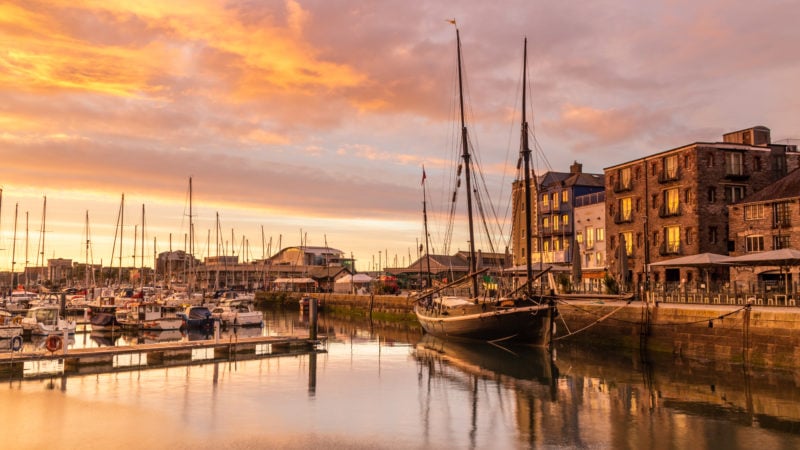 Plymouth Hoe – clifftop park with brilliant sea views.
Tinside Lido – 1930s, Art Deco outdoor swimming pool.
Explore the historic neighbourhood of The Barbican and Sutton Harbour. Don't miss the Mayflower Steps – a memorial to the Mayflower pilgrims.
Visit the home of Plymouth Gin at Black Friars Distillery for a tour and tasting.
Discover an underwater world at the National Marine Aquarium.
Take a scenic harbour cruise (from £11 – click here to check prices)
11 Fun Things to Do in Plymouth
1. Soak Up Sea Views and History at Plymouth Hoe
Plymouth Hoe – usually simply called The Hoe – is one of the top things to do in the city. It's a clifftop park with fabulous views over the Plymouth Sound and out to the English Channel.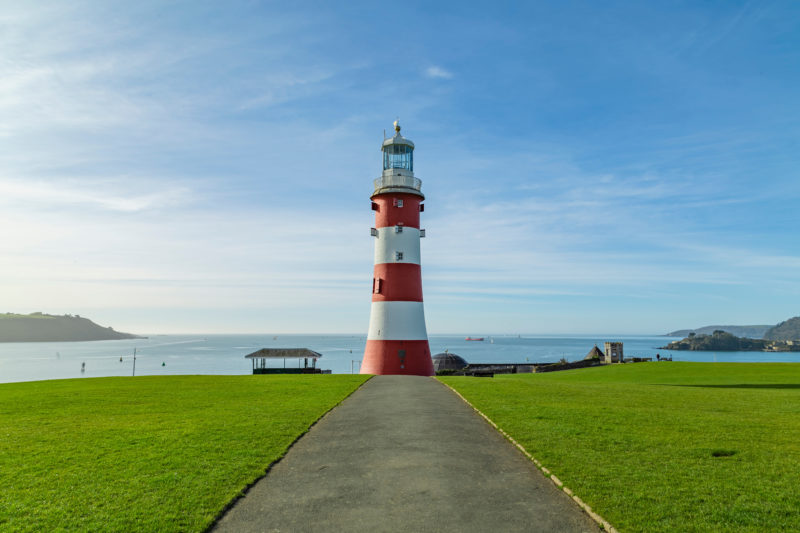 As well as being a lovely place for a stroll or a picnic, The Hoe is also home to several monuments and sights that attest to Plymouth's long history as a seafaring city and vital naval base.
You can't miss Smeaton's Tower, an iconic red and white lighthouse which was built on Eddystone Reef in 1759 and moved to The Hoe in the 1880s. Nearby stands the towering Plymouth Naval Memorial, which commemorates the fallen sailors of WWI and WWII who have no known grave. Plymouth played a key role as an embarkation point for the WWII D-Day landings, so be sure to pay your respects at the memorial.
Don't miss Francis Drake…
There's also a statue of Sir Francis Drake in The Hoe – the former mayor of Plymouth and one of the city's most famous sons. Drake is a complicated British hero, as he was both a famed explorer and a privateer (legalised pirate). He's celebrated for being the second person (and the first Brit) to circumnavigate the globe. But as a privateer, Drake frequently raided Spanish colonies in the Americas (backed by Queen Elizabeth I).
Drake was also a hero of the Spanish Armada in 1588 – although his piracy was most likely a large contributing factor in Spain's attack. The story goes that Drake was playing bowls in The Hoe when news of the armada's approach was brought to him, but cooly replied there was time to "finish the game and lick the Spaniards too".
2. Unpack Plymouth's History at The Box
A relatively new addition to Plymouth, The Box is a shining example of the city's recent cultural regeneration.
The Box is a fantastic, state-of-the-art museum and art gallery that delves into the many layers of Plymouth's past – and present-day – history.
The building itself is a stunning piece of architecture: combining the former museum, library, and St Luke's Church buildings with brand new grey-and-glass cubic architecture to create an epic museum space at the heart of the city's new Cultural Quarter.
Admission is free and the award-winning museum is a fascinating insight into Plymouth's heritage and culture. The permanent exhibits highlight the story of Plymouth and its role as England's "Ocean City". Don't miss the "100 Journeys" exhibit to learn more about the famous voyages that have set out from Plymouth over the centuries.
There's also a great programme of temporary art exhibitions, workshops, and other events – so be sure to check what's on during your visit.
3. Sutton Harbour and The Barbican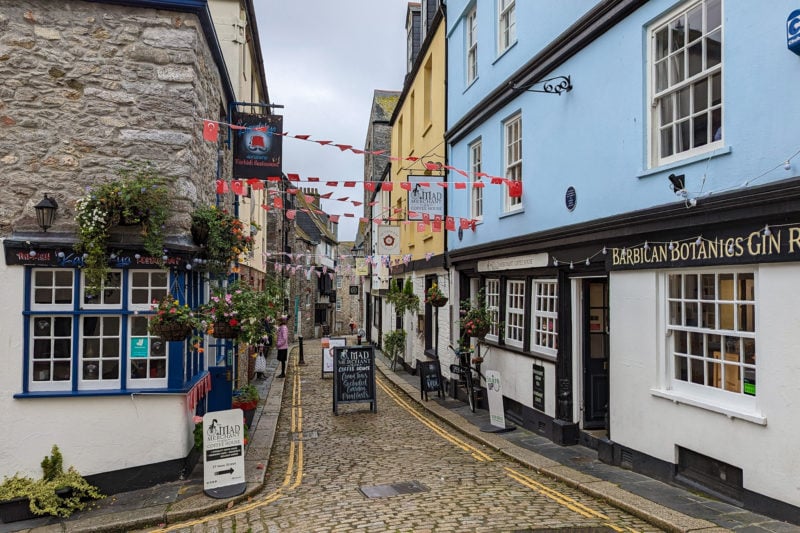 Two very different sides of Plymouth's personality can be found on either side of Sutton Harbour.
Like much of Plymouth, the harbour was heavily bombed during WWII – but mercifully, a small pocket of the most historic streets survived. Known as The Barbican, this neighbourhood is a tangle of cobbled streets lined with crooked buildings and boutique shops. Don't miss the timber-clad Elizabethan House – dating from 1599 – on New Lane.
It's from Sutton Harbour that the Pilgrim Fathers set sail (for the third and final time) on board the Mayflower in 1620, heading for America and the "New World". The Mayflower Steps Memorial marks the approximate spot they sailed from, and the nearby Mayflower Museum delves into the story of the voyage (and what came next).
Just around the corner, the Barbican's former fish quay has been redeveloped into a trendy waterfront area with luxurious flat buildings alongside lots of bars and restaurants. It's a great spot to enjoy a meal or a few drinks with a view of the water.
4. Take a Tour of Plymouth Gin Distillery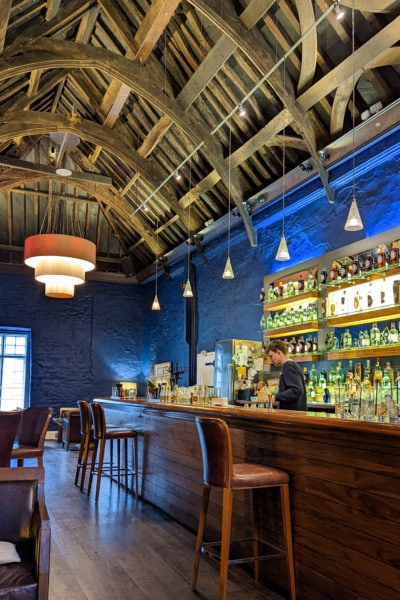 If you love gin, you need to visit Black Friar's Distillery – the home of Plymouth Gin – while you're in town.
In fact, even if you don't love gin, you should probably head there anyway just to see inside one of Plymouth's oldest buildings. The upstairs Refectory Bar is set within a medieval hall with a hull-shaped timber roof built in 1431!
Originally a monastery (hence the name) Black Friar's Distillery is the oldest working gin distillery in England. This atmospheric building has been the home of Plymouth Gin since 1793 – and once supplied the Royal Navy with a supposedly-medicinal Naval Strength gin.
You can visit for a tour and gin tasting, or simply pop into the bar for a drink. Tours start from £15pp and booking in advance is advised.
5. Take a Dip at Tinside Lido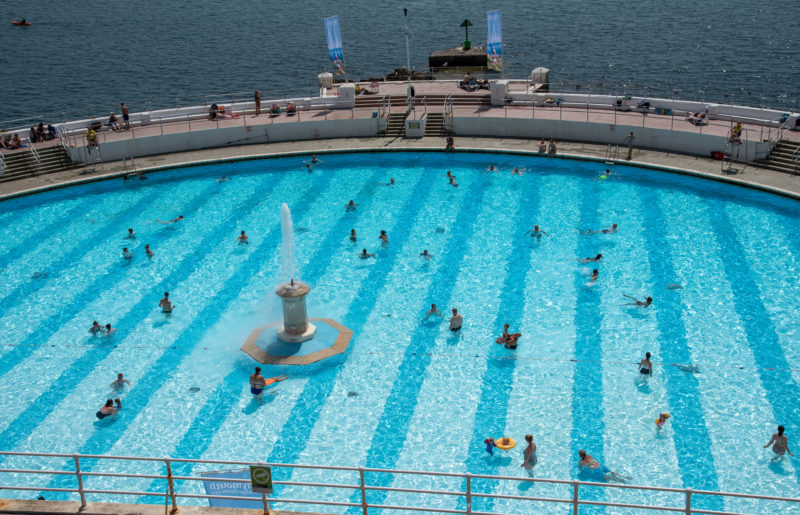 Beloved by locals and visitors alike, Tinside Lido is one of the most popular things to do in Plymouth. This is an Art Deco outdoor saltwater swimming pool and sundeck on the waterfront below Plymouth Hoe, with exceptional views of The Sound. The stunning pool was built in 1935 and is still one of the city's most beloved summertime attractions.
Top Tip: Booking in advance is recommended as the Lido can be very popular in summer. The pool is open seasonally, usually from the end of May to the end of September.
6. Meet Local Sea Life at the National Marine Aquarium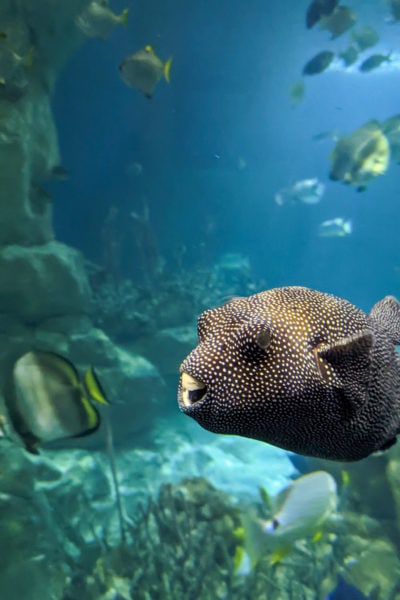 Right beside Sutton Harbour, the National Marine Aquarium is the UK's largest aquarium. This is one of the most popular attractions in Plymouth – especially for families with young kids.
Explore a multi-level aquarium, where huge tanks are home to marine life from England and around the globe. The highlight is the vast Atlantic Ocean exhibit – the deepest tank in the UK, holding a whopping 2.5 million litres of water, along with green turtles, rays, and several shark species. Don't miss it.
The aquarium is run by the Ocean Conservation Trust, so ticket sales help fund conservation and research projects.
7. Take the Ferry to Mount Edgcumbe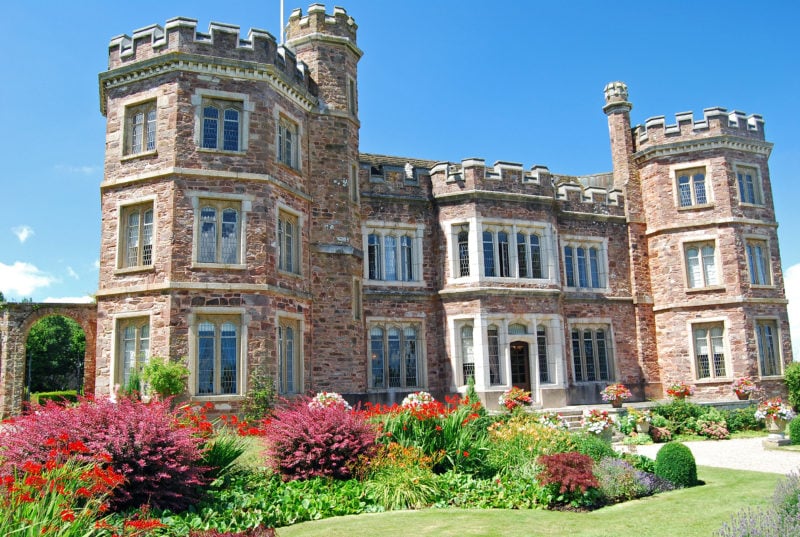 Hop aboard a Plymouth Boat Trips ferry to reach the manor house and country park at Mount Edgcumbe – just across the River Tamar in Cornwall!
This charming country park sits on the Rame Peninsula; the easternmost part of the Cornish Coast. It was first built in the 1500s, restored after WWII, and is set within Grade-1-listed gardens on a sprawling 865-acre Country Park. There are plenty of walking trails to explore the picturesque parkland.
Be sure to visit the manor house – which is filled with treasures collected by the Earls of Mount Edgcumbe over the centuries.
The ferry service runs from the Barbican to Royal William Yard (see entry number 10), then on to Cremyll Quay at Mount Edgcumbe. You can also take the direct Cremyll Ferry from Admirals Hard in the west of Plymouth.
8. Eat your Way around Plymouth Market
There's been a market in Plymouth since 1253. Today's indoor Pannier Market was opened in 1959 in the city's West End – and it's currently undergoing a bit of a revival.
At its core, the traditional market remains – but with more and more food stalls popping up, there's also a trendy food court vibe bringing in new clientele. Be sure to swing by a few of these fab food stalls…
Maurish – home-cooked Mauritian food
Taste of Thailand
Soul Food – Caribbean food and rum cocktails.
@kitchen – Plymouth's #1 place to eat on TripAdvisor
Everest Flavours – authentic Nepalese street food snacks
Tara's Persian Food
KIKU – authentic Japanese food, including sushi and bento
9. Discover Naval History at the Royal Citadel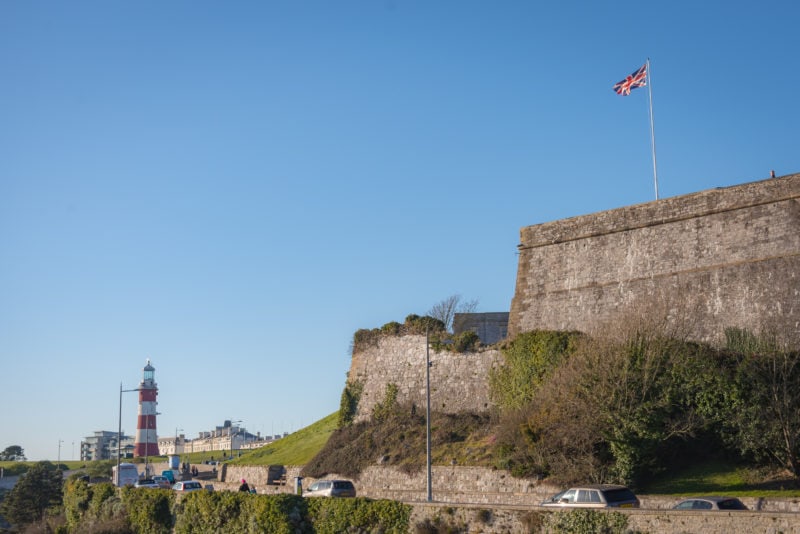 At the eastern end of The Hoe, the Royal Citadel is a sprawling 17th-century fortress. It was built during the Dutch Wars (1664-67) to protect Sutton Harbour from potential attack.
Unusually, the fort's guns could also fire on the town itself. It's thought these may have been installed due to Plymouth's support for the Parliamentarians during the English Civil War (1642-52)
The Royal Citadel is still in use by the military today, so there are strict security requirements and you can only visit on a guided tour. Fans of military history won't want to miss this one!
10. Explore Royal William Yard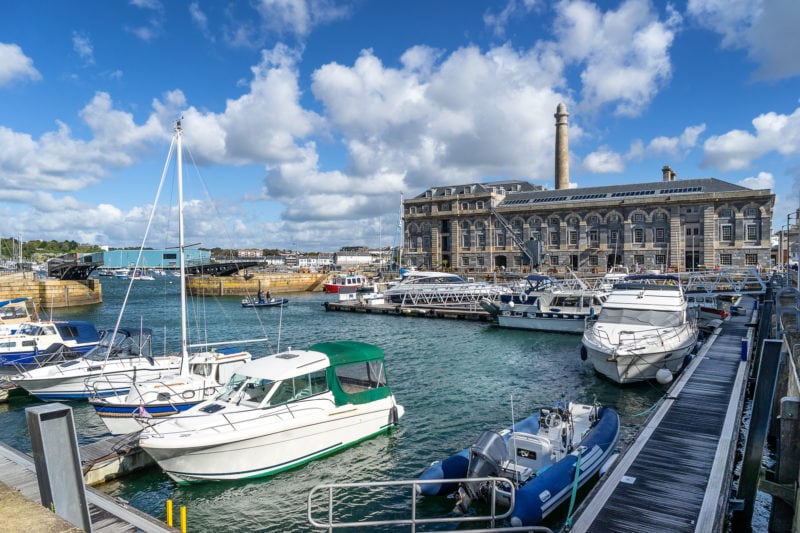 A former Victorian naval yard, Royal William Yard has undergone a huge regeneration. Today, the historic waterfront warehouses and naval buildings have been repurposed to create a vibrant new neighbourhood filled with homes, restaurants, bars, galleries, shops, and more.
It's within easy reach of the city centre by car, but parking can be limited. Instead, you can take a bus or bike – or even hop aboard the ferry from the Barbican, operated by Plymouth Boat Trips.
11. Make a Splash with these Plymouth Sound Watersports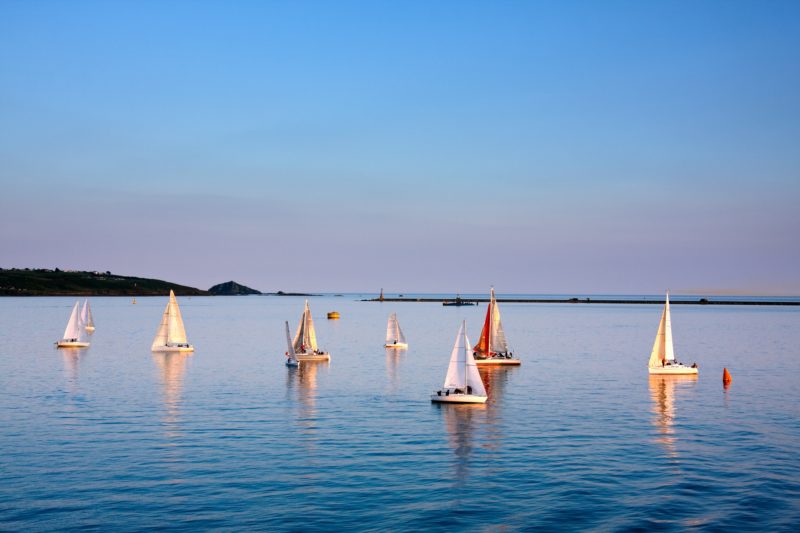 Plymouth sits on the Plymouth Sound: a deep inlet on the south coast protected by two long peninsulas where the rivers Plym and Tamar meet the English Channel.
Known locally as The Sound, the sheltered waters provide ideal conditions for watersports such as sailing, kayaking, and paddleboarding.
12. Step Back in Time at Saltram House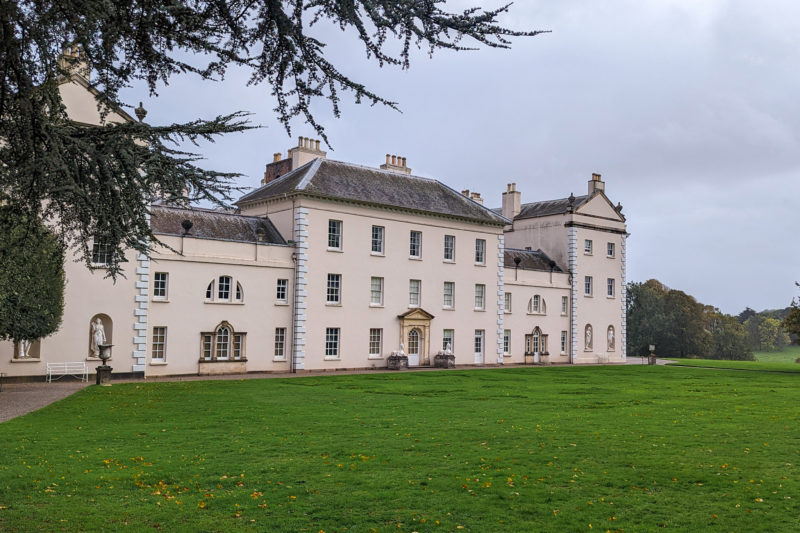 Don't miss a visit to Saltram House while you're in Plymouth. Just on the edge of the city, in Plympton, this stunning, white manor house is full of history. It's also surrounded by some of the nicest gardens in Devon and makes a lovely break from the bustle of the city centre.
Fans of Jane Austen may well recognise the property! Saltram House starred as Norland Park in the 1995 film adaptation of Sense and Sensibility.
5 Things to do NEAR Plymouth
READ MORE: 21 Best Places to Visit in Devon
13. Go Rockpooling at Wembury
Escape the city for a while and head to Wembury Beach – a small, shingle cove within easy day trip distance of Plymouth. It's set within the South Devon AONB, so the beach and village are surrounded by picturesque countryside.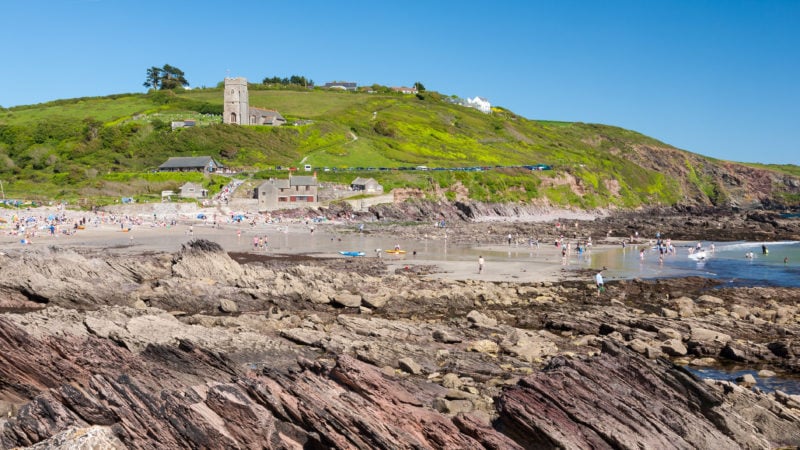 The beach is also known as one of the best rock pooling spots in Southwest England. While you're there, be sure to have a peep into the clear waters of the rockpools in search of marine life – and don't miss the beachside Wembury Marine Centre to learn more about the area's marine- and beach-life.
Fancy a walk? Follow the South West Coast Path from Wembury Beach to Wembury Point on the River Yealm – enjoying some fab coastal views along the way. You can return inland through the village to create a circular hike.
14. Visit Francis Drake's Home at Buckland Abbey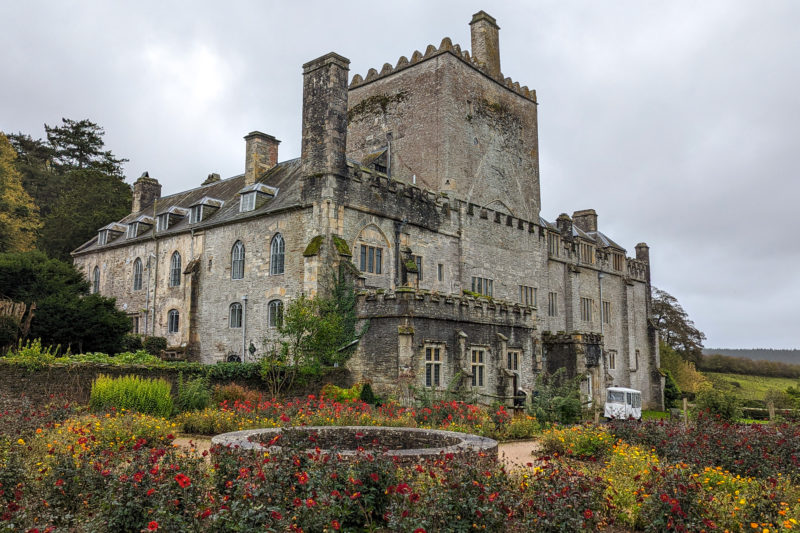 About 20 minutes drive from Plymouth, Buckland Abbey is the former home of the city's most famous son: Sir Francis Drake. As mentioned above, Drake was a British explorer and a hero of the Spanish Armada – but was also a privateer who was seen by the Spanish as a pirate.
The house is a 700-year-old Cistercian abbey with a rich history. It was built in 1278, and converted into a grand estate in the 1540s by Sir Richard Grenville – another privateer and explorer – before being sold to Drake in 1581.
Inside, you can learn more about Drake's history – and about life in general in Elizabethan England. Be sure to take a walk through the beautiful gardens and surrounding estate as well.
15. Discover Devon's Mining History at Morwellham Quay and Tamar Valley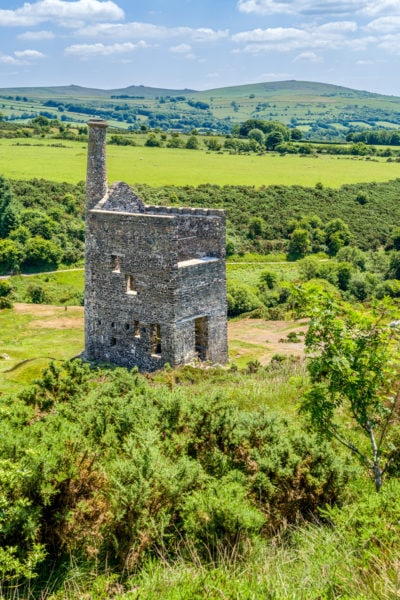 Just north of Plymouth, the Tamar Valley is a rolling, tranquil landscape and another of Devons AONBs.
It's hard to picture today, but this scenic valley was once a heavily industrial area. Over one hundred mines once littered the landscape, with the copper, tin, and other ores loaded onto boats on the River Tamar for transportation.
Head to Morwellham Quay to learn more. Once one of the busiest mining quays on the Tamar, today it's a living museum. You can explore Victorian cottages and shops, meet local characters, and even take a ride on an underground Mine Train.
If you want to see more of the valley, head for the Tamar Trails Centre, where you'll find numerous walking and biking trails. Many follow old mineral transport systems through the area. There's also the Drake's Trail, a long-distance cycle route from the stannary town of Tavistock, down through the Tamar and Plym valleys to Plymouth.
16. Scenic Train Ride from Plymouth to Gunnislake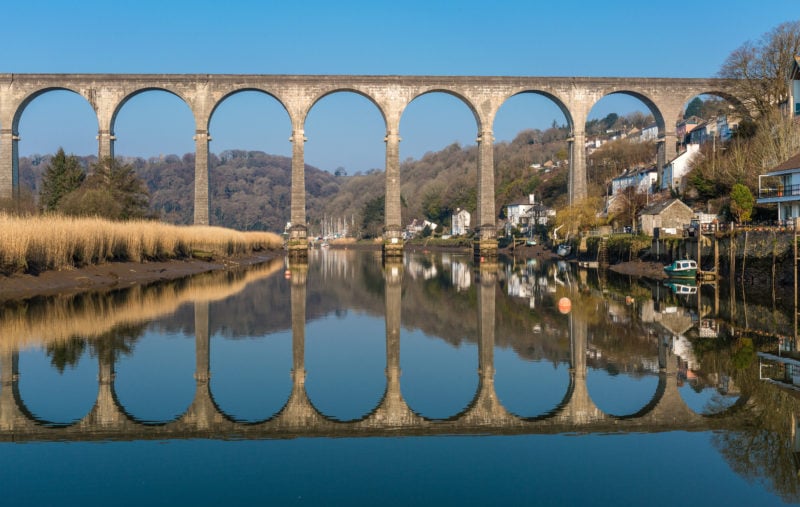 Another great way to enjoy the Tamar Valley's rolling landscapes is to take the train from Plymouth to Gunnislake. The Tamar Valley Branch Line is known for its exceptional views and makes a lovely excursion.
It's only a 40-minute journey, so it makes for a very easy day trip. The highlight is the crossing of the 120-foot-high Calstock Viaduct. If you have time, hop off in Calstock for a view of the viaduct itself, then board the next train to reach Gunnislake.
17. Go Wild in Dartmoor National Park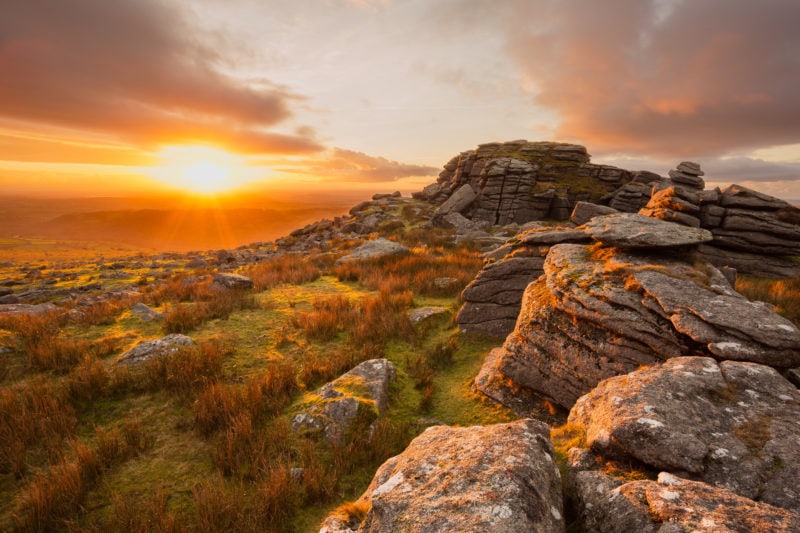 Plymouth is the perfect jumping-off point for the wilds of Dartmoor National Park. Often called one of the last true wildernesses of England, the dramatic – and at times bleak – landscapes of the high moors form an epic backdrop for day trips.
Abounding with hiking and biking trails – as well as bridleways – there are plenty of ways to explore Dartmoor. You can also book climbing lessons in Dartmoor's rocky quarries and gorges, or try your hand at caving.
You can explore a lot in a day if you're driving – but I recommend spending a night if you can. Camping (or glamping) is always a brilliant, adventurous option – but there are plenty of hotels throughout Dartmoor, ranging from budget-friendly hostels to grand country manors.
My personal favourite is Dartmoor Shepherds Huts: a little hidden gem with a simple campsite and a handful of slightly basic, but beautiful wooden huts and cabins – all set around a small stream.
Map of Things to Do in Plymouth
Plymouth Festivals and Events
Plymouth Regatta – A three-day yacht regatta with competitive races and lots of entertainment on shore. Next dates: 7th-9th July 2023
British Fireworks Championships – Six professionals compete for the title over two nights. Next dates: 16th-17th August 2023.
Plymouth Armed Forces Day – Family-friendly festival held a The Hoe to show support for the men and women who make up the Armed Forces. Next dates: 24th June 2023.
Seafest Plymouth – Discover South Devon's top seafood and other local produce at this popular festival on Sutton Harbour. Next dates: 16th-17th September.
Are there any more great festivals, attractions, or other things to do in Plymouth? Scroll down to leave a comment with your tips!