Some posts on this site contain affiliate links. If you book or buy something through these links, I earn a small commission (at no extra cost to you). Take a look at my privacy policy for more information.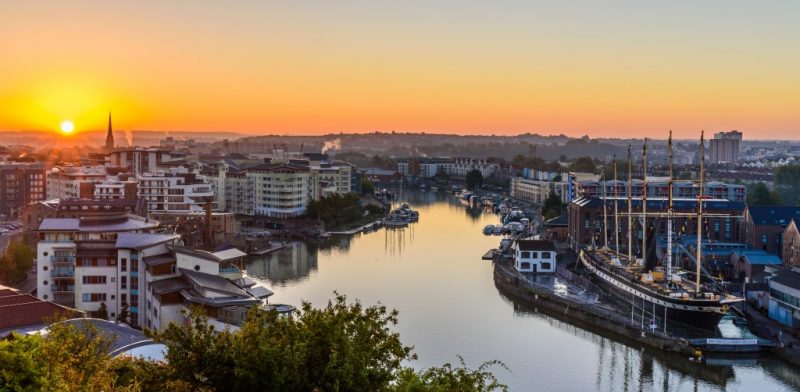 This in-depth travel guide to the best things to do in Bristol is brought to you by locally-based expat Laura, as part of my UK travel guides series.
Bristol is a vibrant and bustling city in the South West of England. It's also a must-visit on your trip to the UK. Visitors tend to make for London, often skipping all the other incredible large cities in the country, but Bristol is not a city to be missed.
This city boasts a fascinating maritime history, wicked street art culture, drool-worthy food & drink scene and so much more. While I was born in Montreal, Canada, I made the move to England two years ago and spent the majority of my time calling Bristol home.
The creative community here is one not to be rivalled, and the abundance of things to do means you're never bored. I may not have been born and bred in Bristol, but I fell in love with the city. I did my best to explore every corner I could during my time there. So, I like to think I'm an ex-pat expert on what to do in Bristol, and now I want to share it with everyone.
Best Things To Do In Bristol
Clifton Suspension Bridge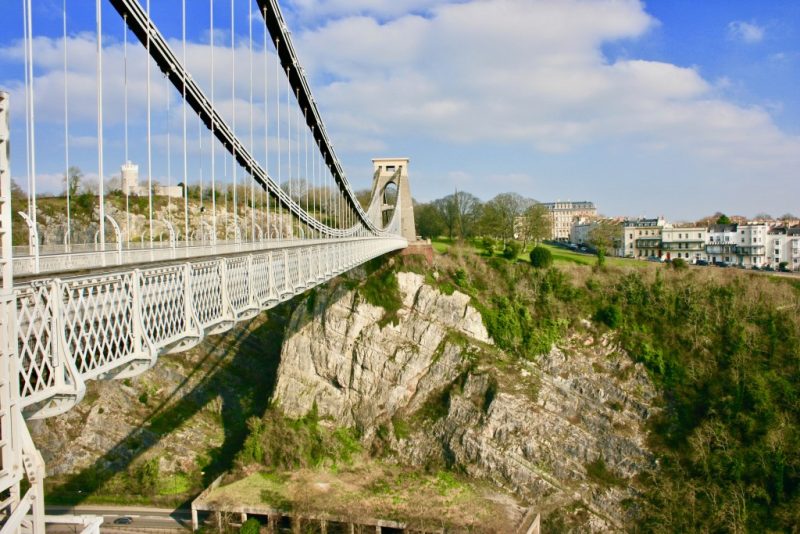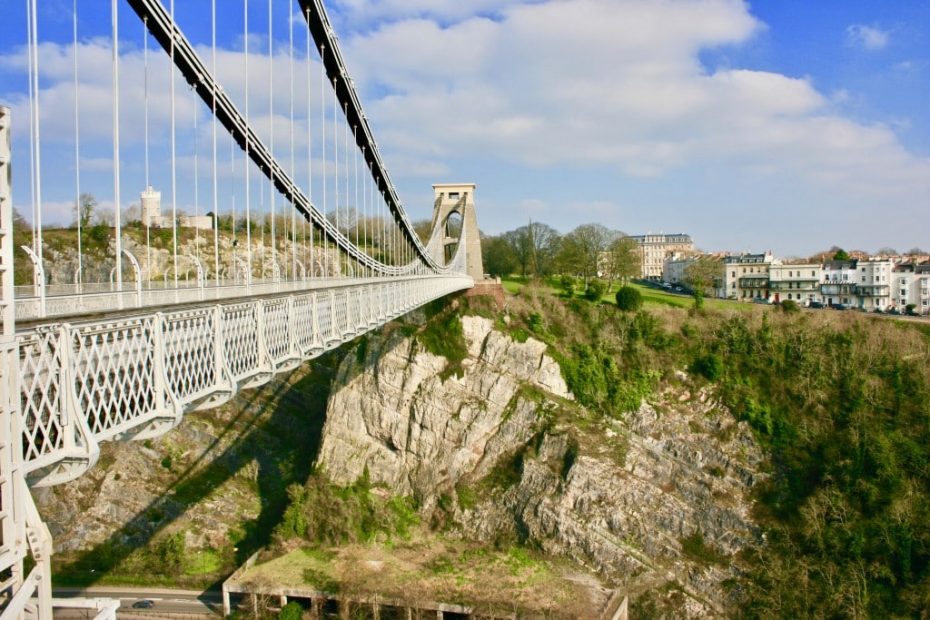 When it comes to Bristol landmarks there are none more iconic than the Clifton Suspension Bridge. Designed by Isambard Kingdom Brunel, this toll bridge has been open since 1864 drawing visitors to check out the views from the bridge and walking its length. The bridge spans the Avon Gorge, offering some incredible views over the gorge into Bristol and the beautiful Clifton homes nearby.
Top Tip: if you fancy yourself a photographer or love a good show by mother nature, be sure to head out to the bridge for sunrise/sunset on a good weather day. Prepare to have your mind blown!
Clifton Village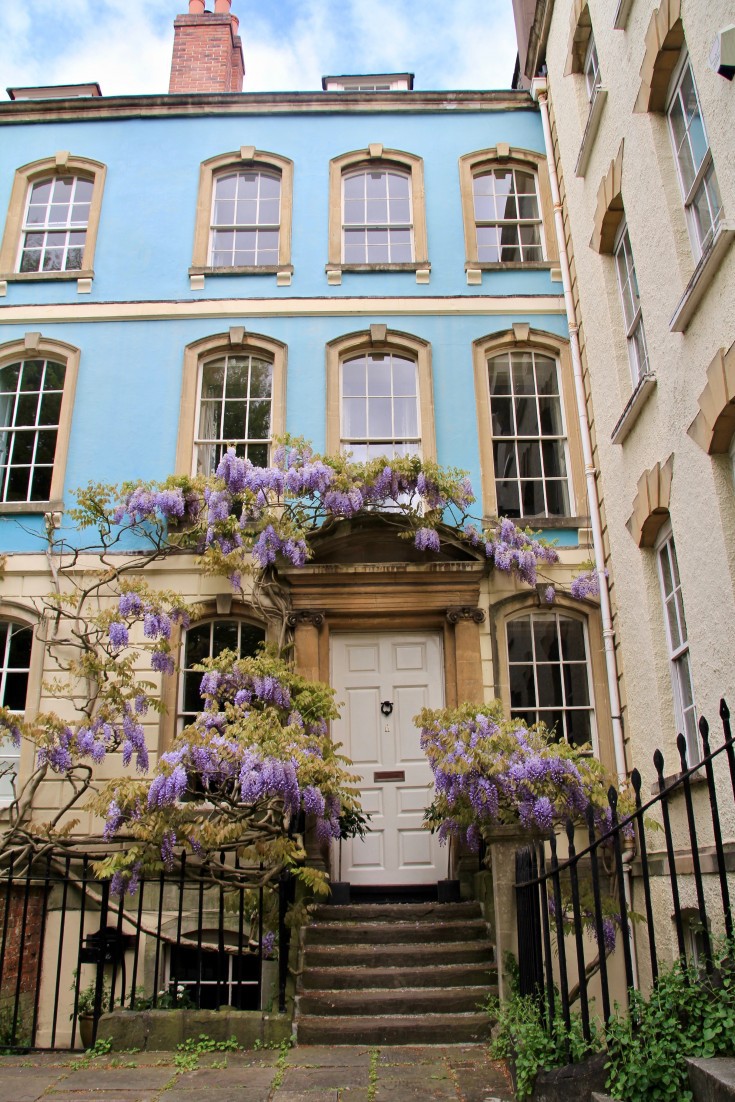 This beautiful suburb of Bristol is only a short way from the main downtown core and home to some of the most picturesque houses in the city. Check out Royal York Crescent for some great ones. Some of the city's top restaurants and pubs are in their area as well. Bosco & The River Cottage Kitchen are two must-visits. If coffee is more your thing then be sure not to miss out on Twelve for your caffeine fix.
Tons of lovely shops line the charming streets around Clifton, offering fresh produce, beautiful flowers, fantastic book shops, dress shops, and more. You'll also find some really impressive charity shops too.
Bristol Harbourside Walk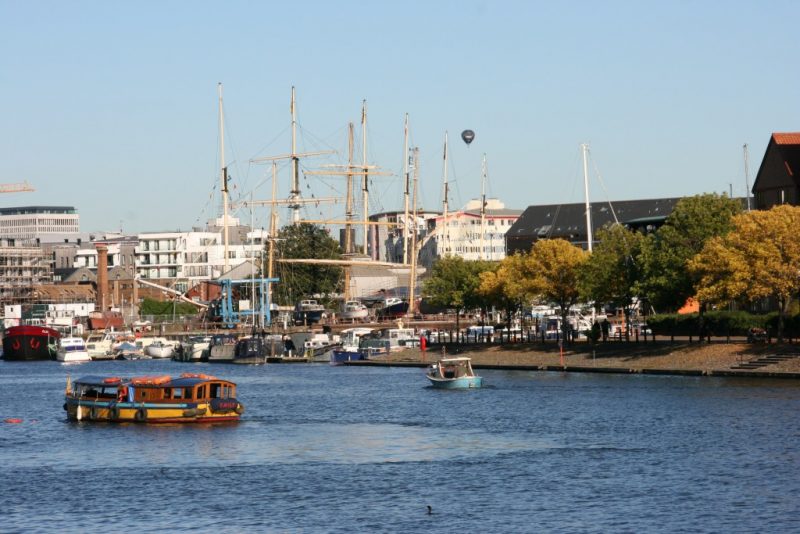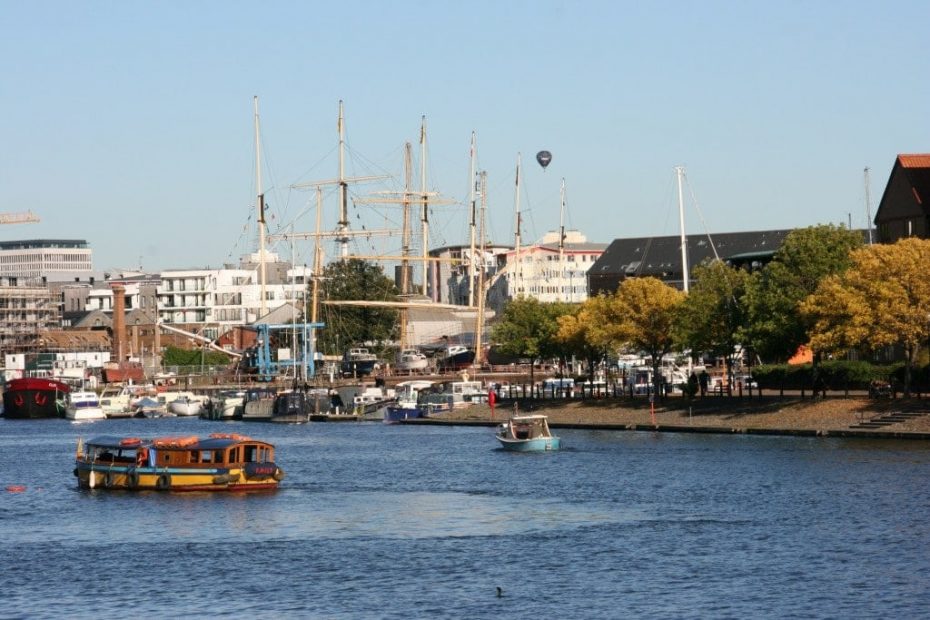 No matter the time of year, Bristol's Harbourside is always a fantastic place for a walk. Start at Prince's Street Bridge and make your way around the loop stopping at every perfect photo op along the way (there are quite a few).
Marvel at the rainbow row houses of Clifton Wood, ir watch out for sailboats or rowers on the river. If you get lucky you may even see The Matthew (a caravel sailboat) out for a cruise on the water too. Baltic Wharf will gift you with beautiful benches on the waterside to soak in all the views and sunshine on a good weather day. Stop into The Cottage for a pint before continuing the loop on the other side of the harbour where you'll be able to see the SS Great Britain in plain view too.
Street Art in Bedminster & surrounding areas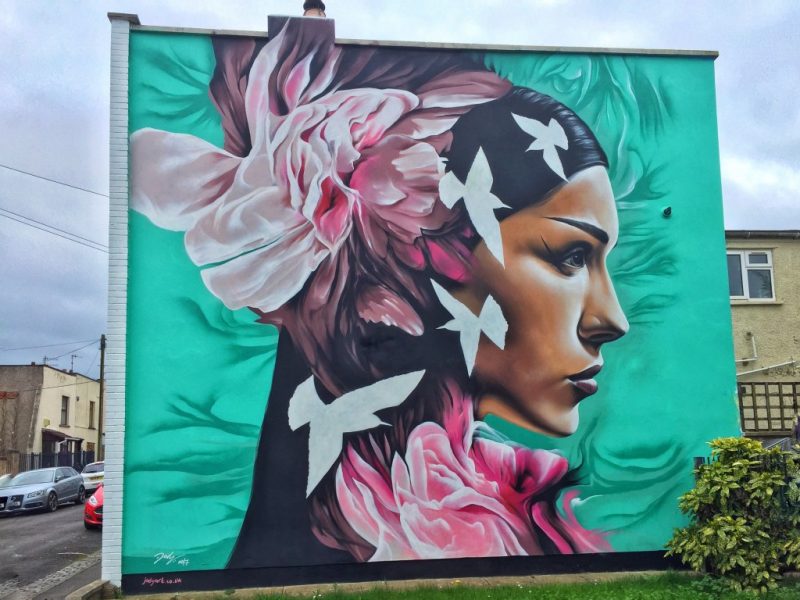 The street art culture in Bristol is one of the most impressive I've ever seen. The city hosts a street art festival most years, welcoming international and local artist to create some incredible works of art. This vibe carries throughout the city so a street art tour of Bristol is an awesome way to explore.
There are even a few Banksy pieces dotted around, as he's said to be a local Bristol boy. While there is a huge concentration of murals along North Street in Bedminster, the whole of the city has a fabulous amount of artwork to take in.
Top Tip: If you're on a budget or prefer not to do a walking tour to find the murals then do yourself a favour and pop into the UPFEST office on North Street for a map and use that as your guide instead.
M-Shed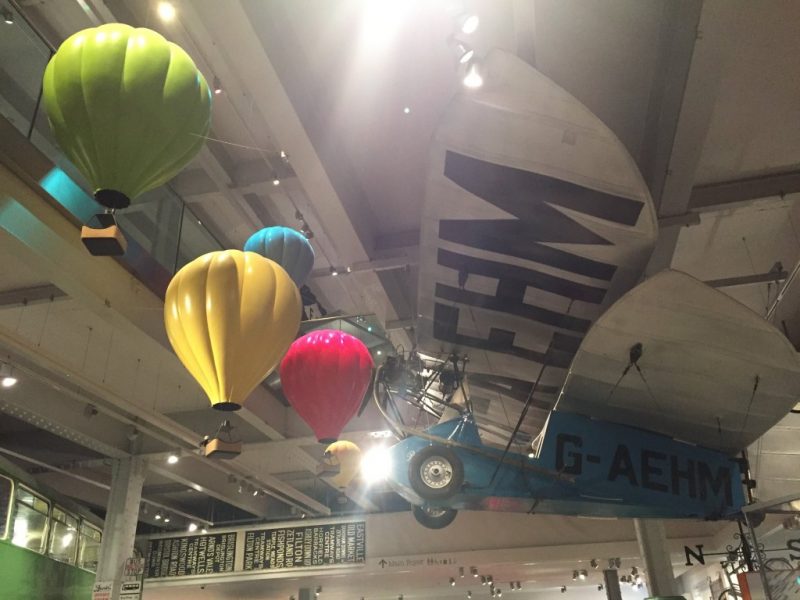 Located on the waters edge and the perfect place to learn about Bristol. The M-Shed is a museum all about Bristol. It's done in a creative and engaging way, with colourful and vibrant exhibits showcasing the history in an old dockside transit shed. There are special exhibits throughout the year as well well including the National Geographic Wildlife Photographer of the Year exhibit and the British Tattoo Revealed exhibit.
Wapping Wharf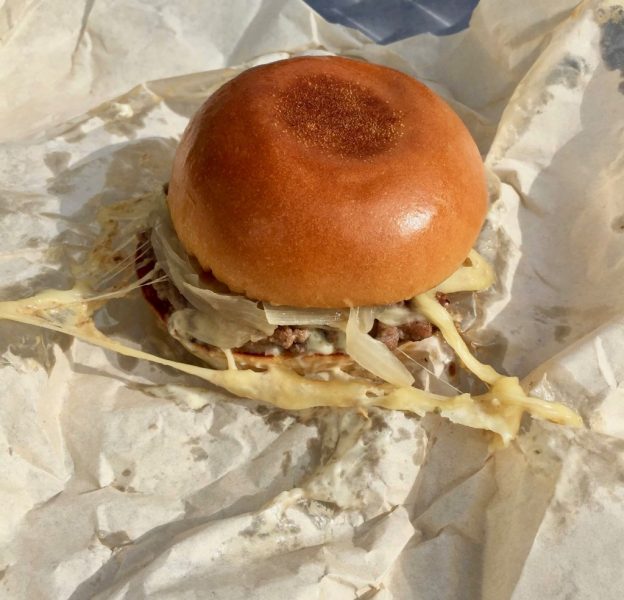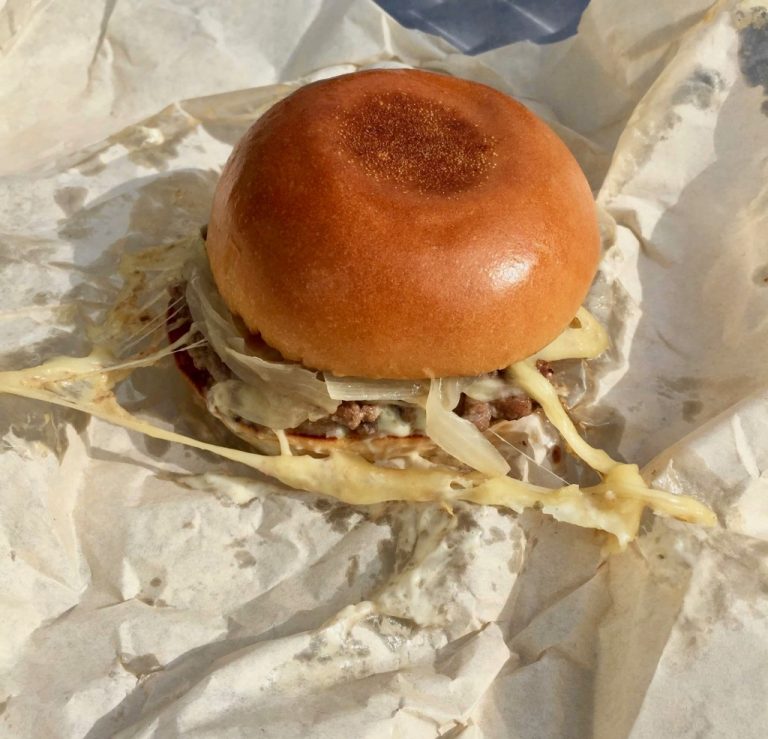 Wapping Wharf is a new and trendy hub for shopping, eating & drinking just off the historic Bristol Harbourside. You'll find World-class restaurants in quirky cargo containers stacked perfectly on top of one another to give you a unique dining and shopping experience.
For fab coffees & cakes stop in to Little Victories or Mokoko. Wild Beer is the perfect place to try out a number of different beers on tap. Gopals Curry Shack might be small but the flavour in every dish is massive! Pizza from PizzaRova, Greek dishes from The Athenian, and infamous burgers and lemonade from Squeezed are just a few of the places worth checking out.
Bristol Museum & Art Gallery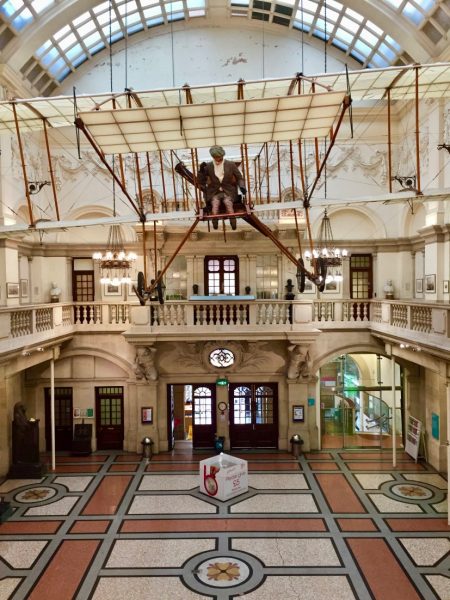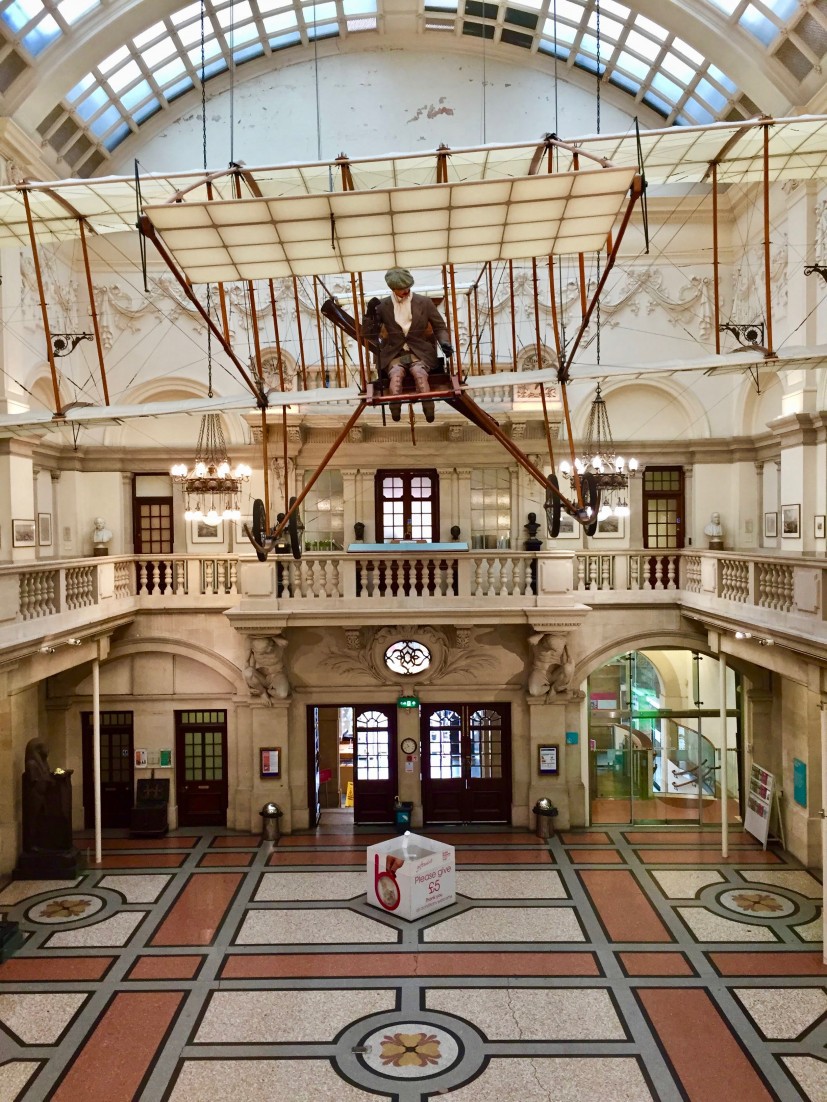 Right in the heart of the university neighbourhood stands a pretty impressive building housing some of the World's – and Bristol's – biggest treasures. Bristol Museum and Art Gallery has exhibits over several floors ranging from contemporary art, modern art, natural history, and Bristolian history. With new exhibits opening throughout the year there is always something new to see, and an added bonus there are a few Banksy pieces here on display as well!
Bristol Lido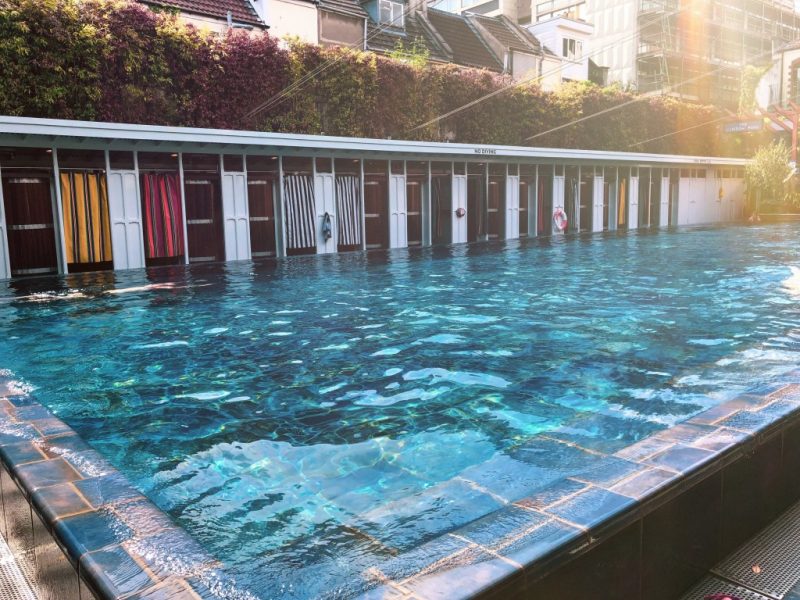 If you fancy turning your trip to Bristol into one of all things luxury and pampering then look no further than the Bristol Lido. Originally opened in 1850 in the heart of Clifton, this oasis is tucked at the end of a street. It almost feels like a well-kept secret! After many years open the lido fell into despair in 1990 and was closed for many years. But it was eventually completely refurbished and opened as the Lido that Bristol has today.
A restaurant for great lunches & dinners or a cheeky glass of wine after a swim & soak plus the new space has a fantastic spa service as well. Open to the public Monday – Friday from 1pm to 4pm this includes access to the heated pool, sauna, steam room & jacuzzi for £25.00/person. Or if you just fancy a bite to eat with a great view you can access the restaurant at any time without a membership.
SS Great Britain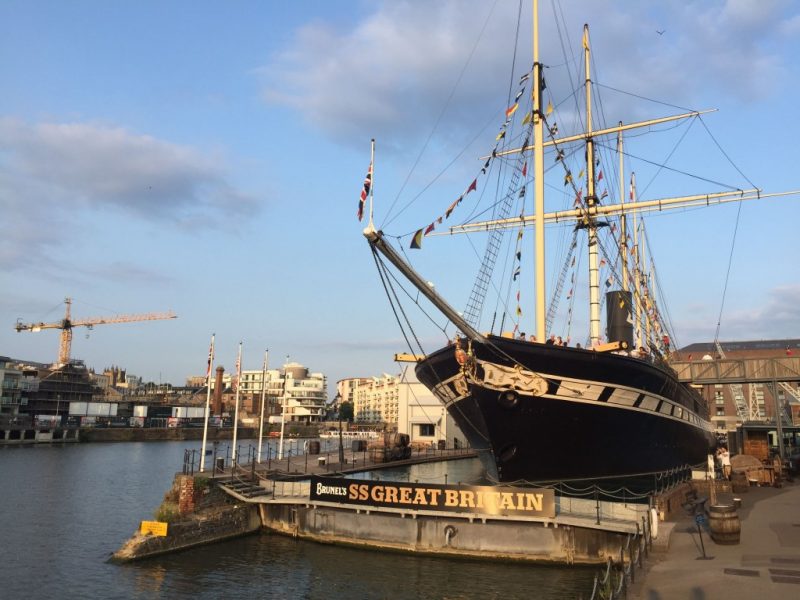 This former passenger steamship was the longest of her kind from 1845 – 1854. It's another iconic Isambard Kingdom Brunel creation, which sailed the passage from Bristol to New York City. Now the SS Great Britain sits in a dry dock on Bristol's Harbourside as a museum and one of Bristol's best-loved family-friendly attractions.
It's not just for the kids either! The history here is incredible and the fact that you have access to most areas of the ship is just amazing. Explore the belly of the ship and see where animals were kept, and the kitchen staff worked. Move up to the different floors and see how the style of accommodation changed depending on your status. And, of course, go above deck to see the views of Bristol. Maybe even climb the rigging if you're brave enough!
St-Nicks Market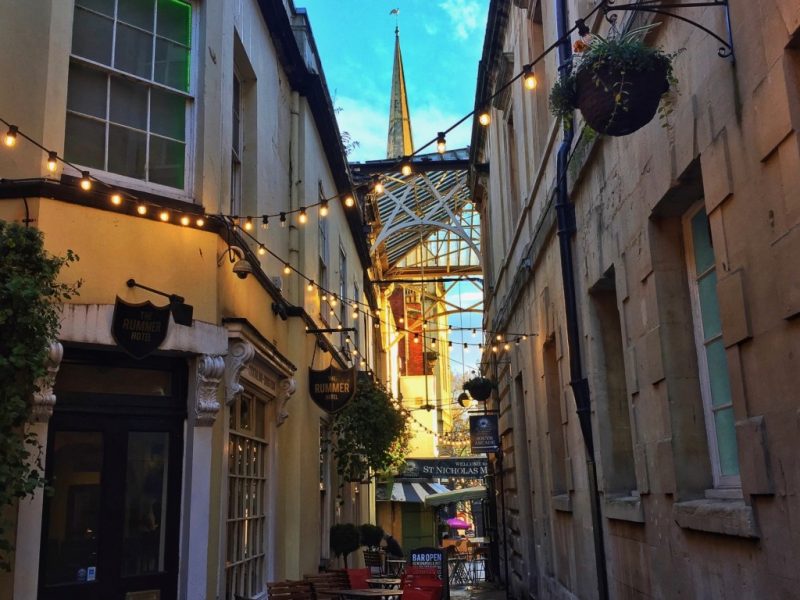 The oldest and most loved market in Bristol can be found in the old part of the city off Corn Street. With over 60 stalls offering all sorts of local foods, produce, baked goods and independently sold products it's not hard to see why St Nick's Market was named one of the 10 best in all of the UK. In addition to the abundance of food options, there are also vendors selling their craft in the covered portion of the market and a farmers market that takes place every Wednesday too.
Royal Fort Gardens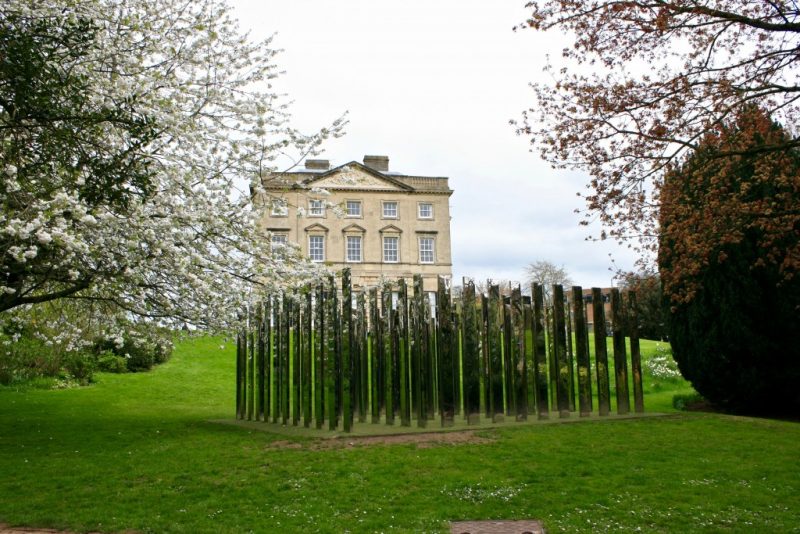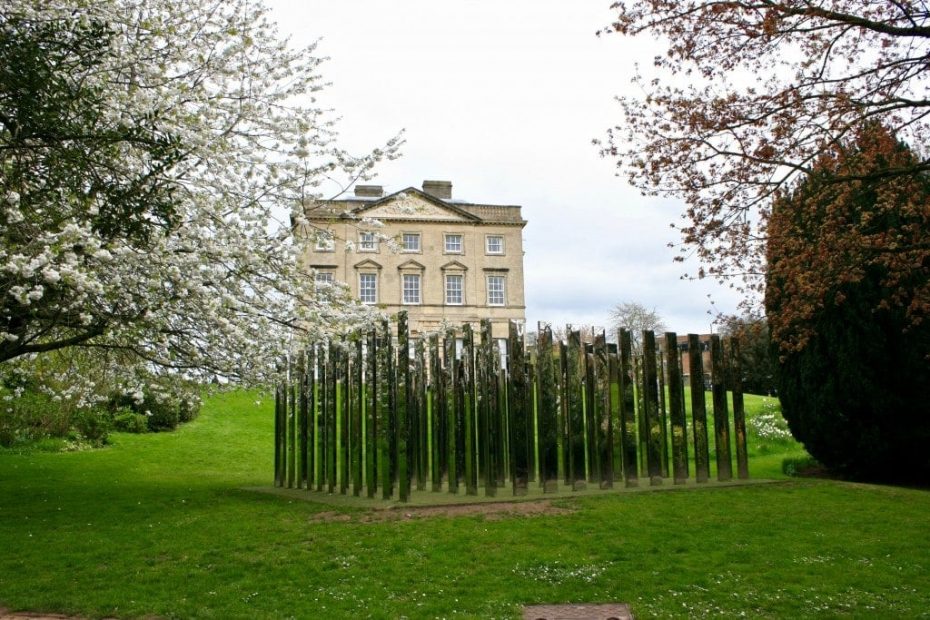 Owned by the University of Bristol, the Royal Fort Gardens are so much more than a place for students to hang out. With multiple gardens dotted around the grounds, some filled with beautiful wildflowers, there is a serene little pond here and some great art installations too. One must-see installation is called "Follow Me" designed by Jeppe Hein which is a mirror maze and such ha great optical illusion. Bring a book, walk around with a coffee, and just enjoy this perfect green space in the heart of the city.
Cabot Tower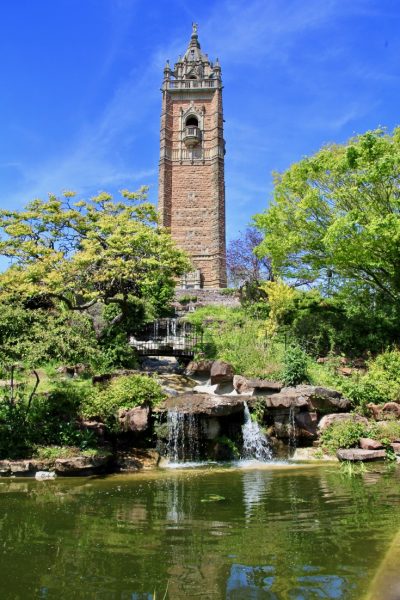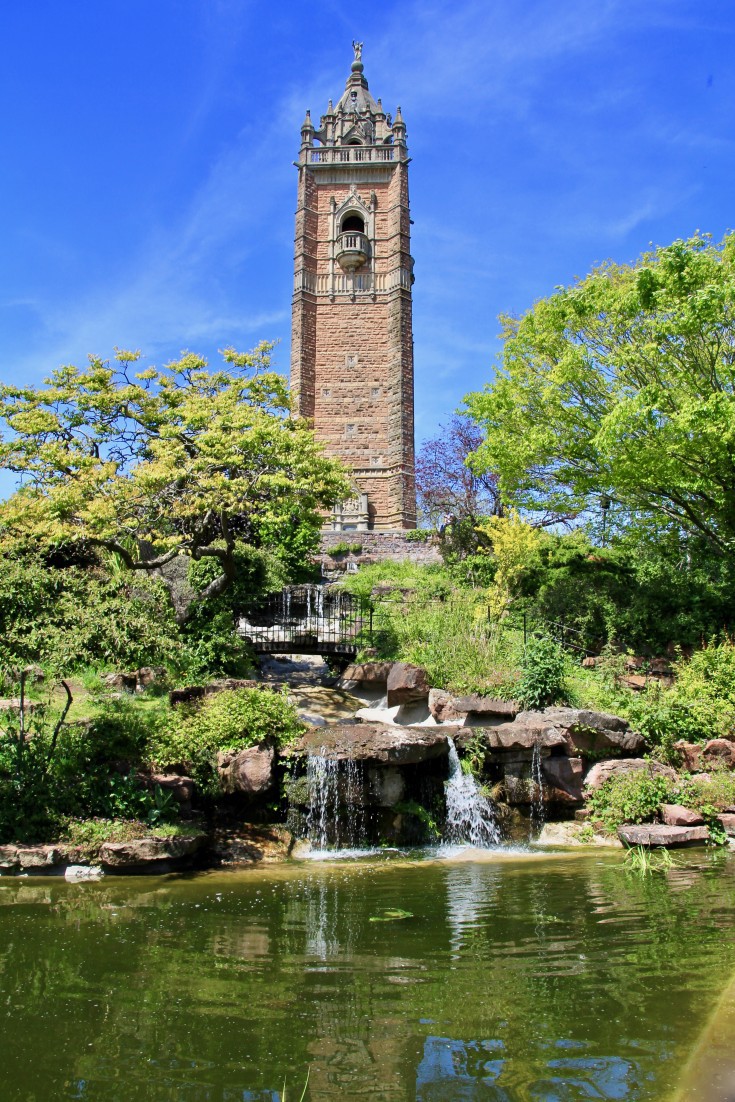 Brandon Hill Park is the perfect place to soak in the sunshine, have a picnic, toss a ball around, run with your dog and get some spectacular views of Bristol. In the middle of the park, you'll find Cabot Tower, which is impressive in itself but the best part is the view from the top. Built in the 1890s to commemorate the 400th journey of John Cabot from Bristol to Canada (they didn't know it was Canada at the time), the tower is open to the public. You can climb up the stairs inside the tower to 334 ft and look out to panoramic views of Bristol that seem to stretch out for miles and miles.
Ride in a Hot Air Balloon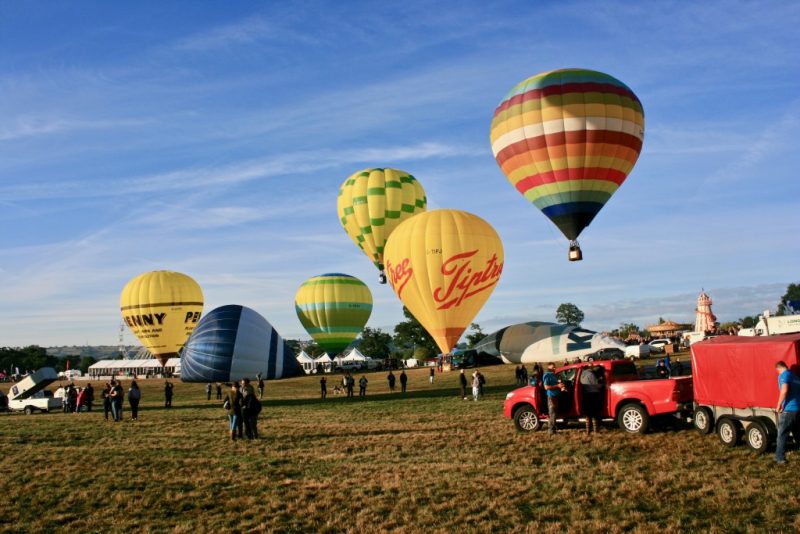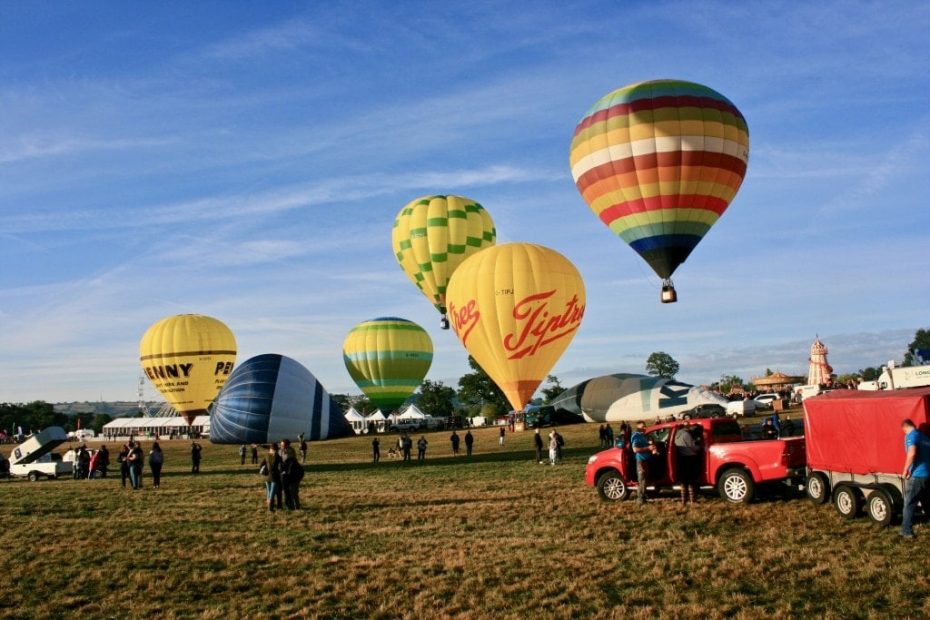 Besides colourful houses and a beautiful waterfront, Bristol is best known for its hot air balloons. A huge part of Bristol culture and something so special to experience. There are countless hot air balloon operators in the city (Bailey Balloons, Bristol Balloons & Elite air just to name a few), so you'll have your pick of locations to take off from depending on the time of year you're visiting.
While this experience relies heavily on the most perfect of weather conditions, it truly is an experience like no other. If however, you aren't too fond of heights never fear. You can still see dozens of balloons flying over the city on any given day throughout the summer. It's a spectacle that never ceases to amaze even the born and bred Bristolians.
Stokes Croft & Gloucester Road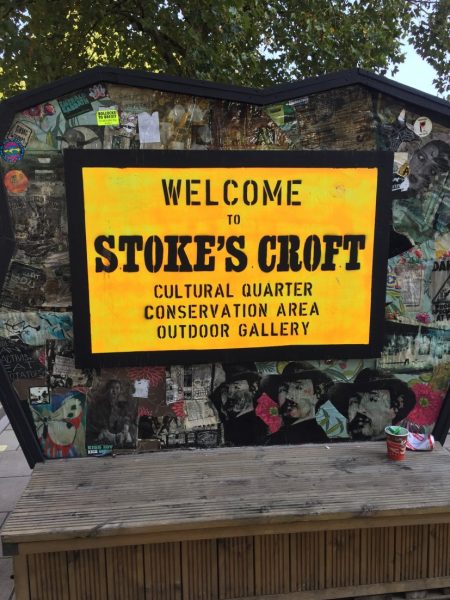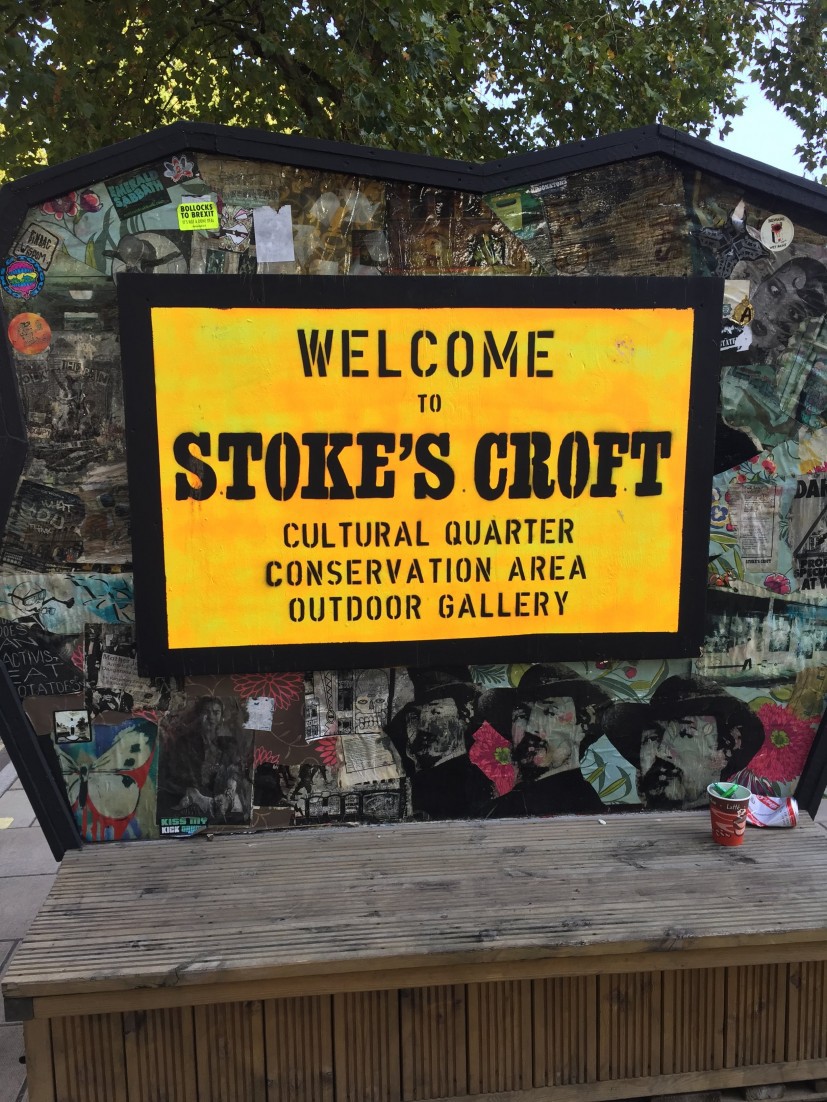 Lying north of the city centre is one continuous road absolutely full to the brim with local independent cafes, pubs, restaurants, and fabulous independent shops. It is the largest/longest street of independent shopping in all of England. Stroll up through Stokes Croft, taking in the street art on towards Gloucester Road. Stop in at every shop along the way, and fill up at any number of restaurants like Hobbs Bakery, El Calmado or Suncraft.
Ashton Court
If you drive out of Bristol towards the airport at the end of your visit there is a good chance you'll see a yellow mansion. This is the beautiful Ashton Court mansion on the grounds of Ashton Court Estate. Purchased by Bristol City Council in 1959 after the previous family passed on and the house fell into a state of disrepair. Now, the estate grounds are open to the public and the perfect place for a walk, a run, kite flying or sightseeing. There is also a deer park to see and is the site used for the International Balloon Fiesta held every summer.
Top Tip: Sunrise here is something quite special, especially during the Autumn months when the deer are out in full swing.
Bristol Cathedral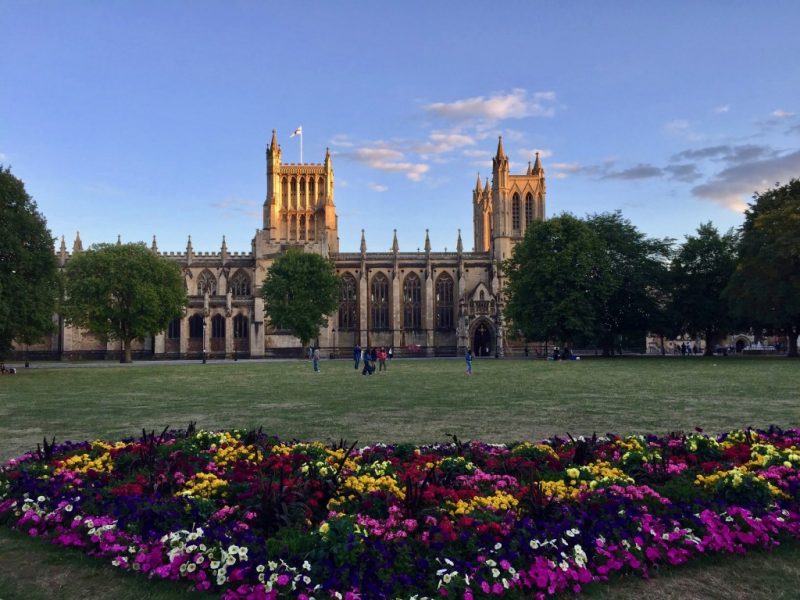 Sitting at the bottom of Park street and in the middle of College Green is the gorgeous Bristol Cathedral. The gothic-style building has tall windows letting in beautiful light. A massive organ sits in the centre of the cathedral which you can hear playing on certain days, especially during the holiday period.
It is free to enter the Cathedral and if the view of the outside of the building doesn't convince you right away to visit, the beautiful stained glass inside should do the trick.
Bristol Botanical Gardens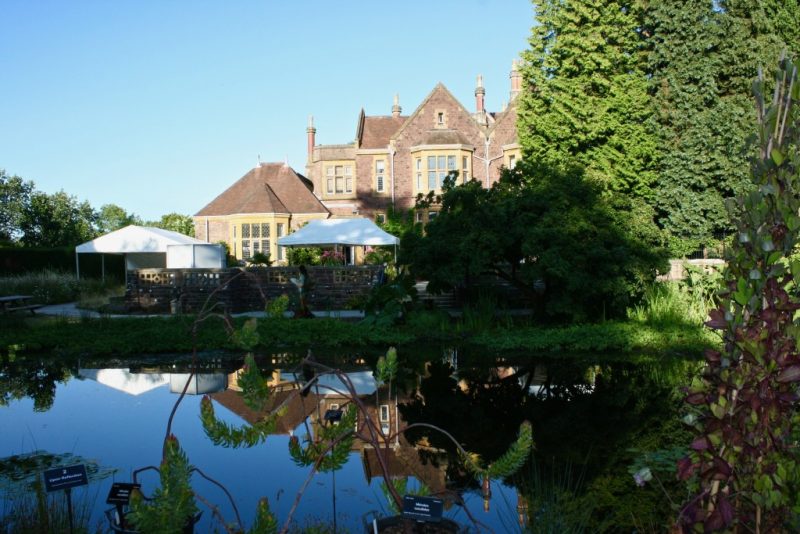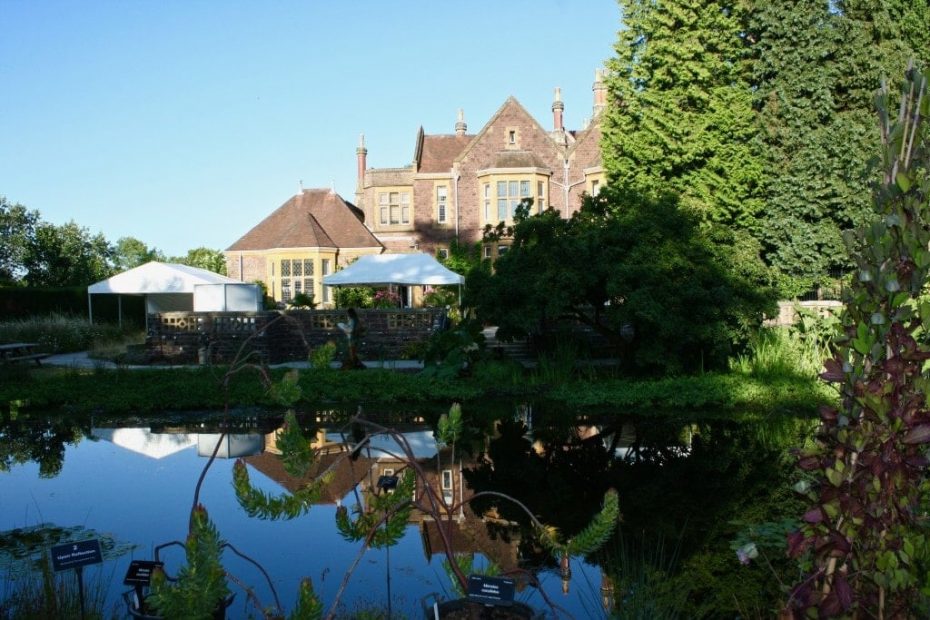 Housing a collection of nearly 5000 species of plants the Bristol Botanic gardens are absolutely lush. As part of Bristol University, the gardens are tended to year-round. However, if you're hoping to see all the flowers at their best it is recommended to visit in Spring/Summer.
Separated into several sections including useful plants, local flora & rare natives, and the Mediterranean. There is also a magical greenhouse where you'll find gorgeous types of cacti, as well as lemon trees producing lemons bigger than you've ever seen. An adorable little cafe sits on the grounds, with a patio overlooking the pond for the perfect spot on a sunny spring afternoon.
Unusual/Alternative Things to do in Bristol
Murder walks & Pirate Tours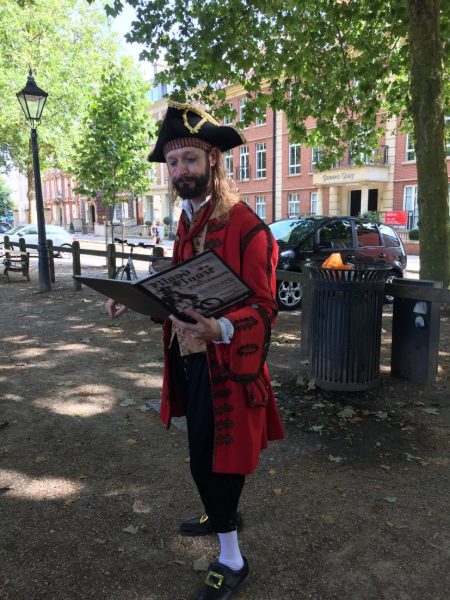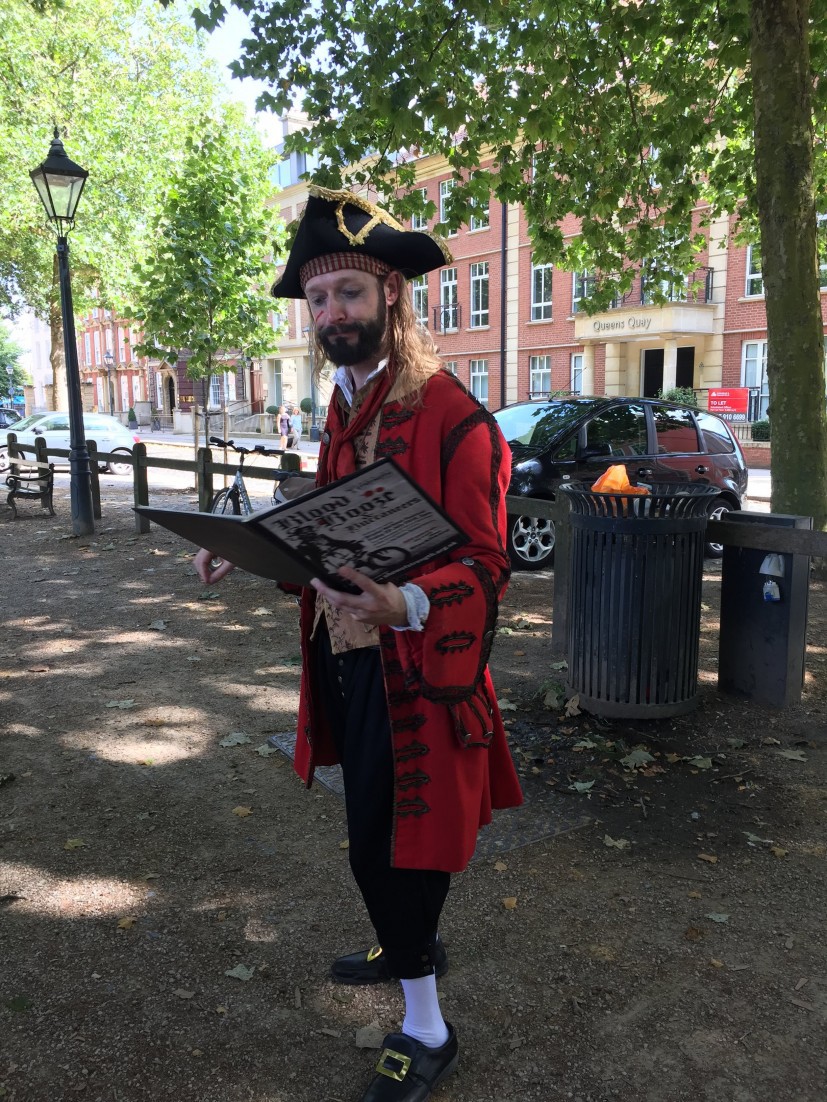 Hosted by Show of Strength theatre company in Bristol, there are several tours to choose from that will show you a completely different side of the city you never imagined existed. Choose Blood and Butchery in Bedminster to hear all about the macabre history of the underworld of Bedminster. Or, opt for Blood, Blackbeard and Buccaneers where you'll be toured around local haunts by a pirate!
Visit Redcliffe caves
A series of man-made tunnels exist under Bristol and can be visited during Bristol Open Door Days. Hidden behind a small inconspicuous door on the banks of the harbour you'll be transported to a completely different world underneath the city.
Clifton Suspension Bridge Hard Hat Tour
While admiring the Clifton Suspension Bridge from the observatory or the paths on the bridge are great there is also another way to see it. Dawn a fabulous yellow safety vest and hard hat while you descend into the chambers below the bridge and hear all about the history of the bridge's construction and the forgotten chambers.
Chocolate workshop at Zara's Chocolates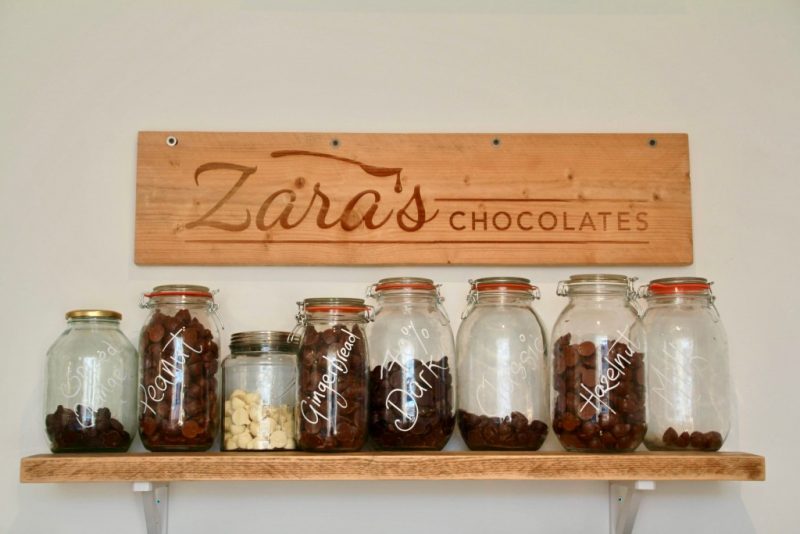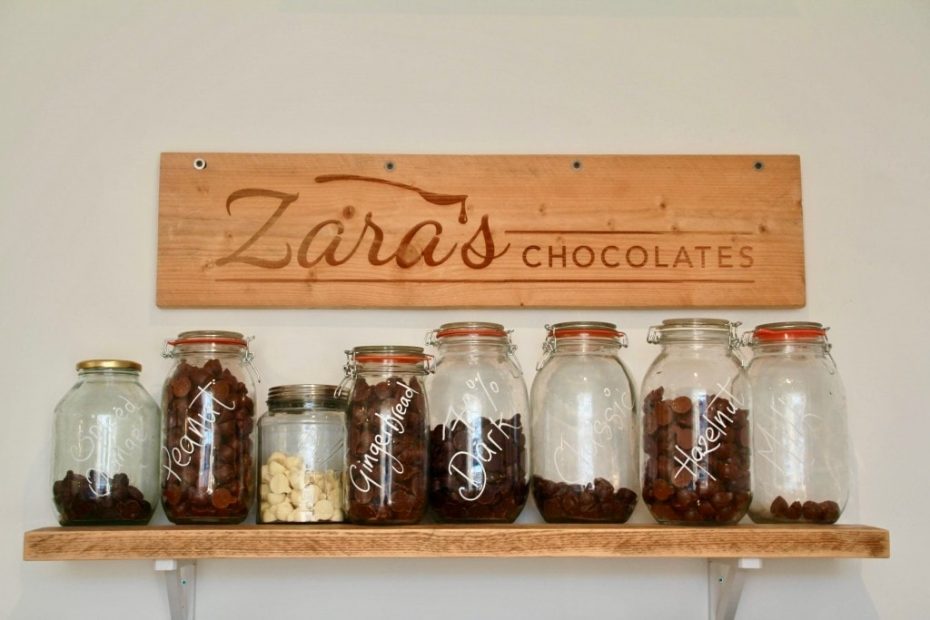 Tucked away on North street in a bright a beautiful shop you'll find Zara's Chocolates. Since opening in 2013 Zara has been bringing the people of Bristol delicious homemade chocolates for all those special occasions, or just a Tuesday afternoon treat. Also on offer are great chocolate workshops including a Truffle & Praline class, a tempering masterclass and special events throughout the holidays (Christmas, Easter, Valentine's day etc). Perfect for a girls weekend or hen do even!
Places to Eat in Bristol
The Bristolian
Of course, a restaurant called The Bristolian can only complete a trip to Bristol. They have breakfast to beat them all with their breakfast menu: from the Veggie breakfast, to the Bristolian challenge, to avocado on toast – and so much more. Easy to see why this is one of the most popular Bristol brunch spots! This restaurant has an easy-going atmosphere and a lovely little patio and is open for lunch and dinner too.
Wokyko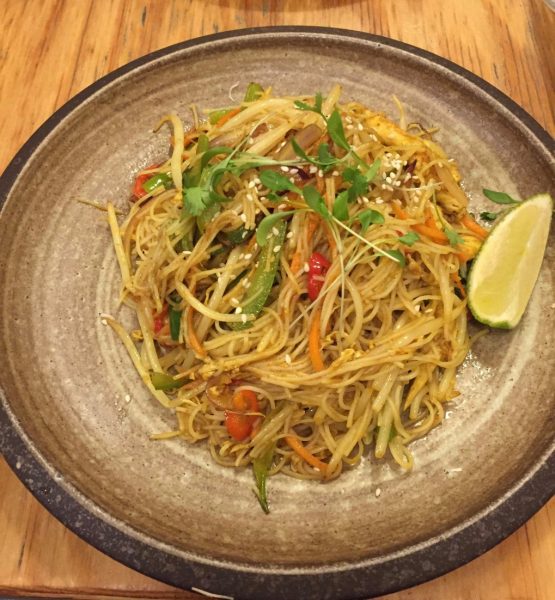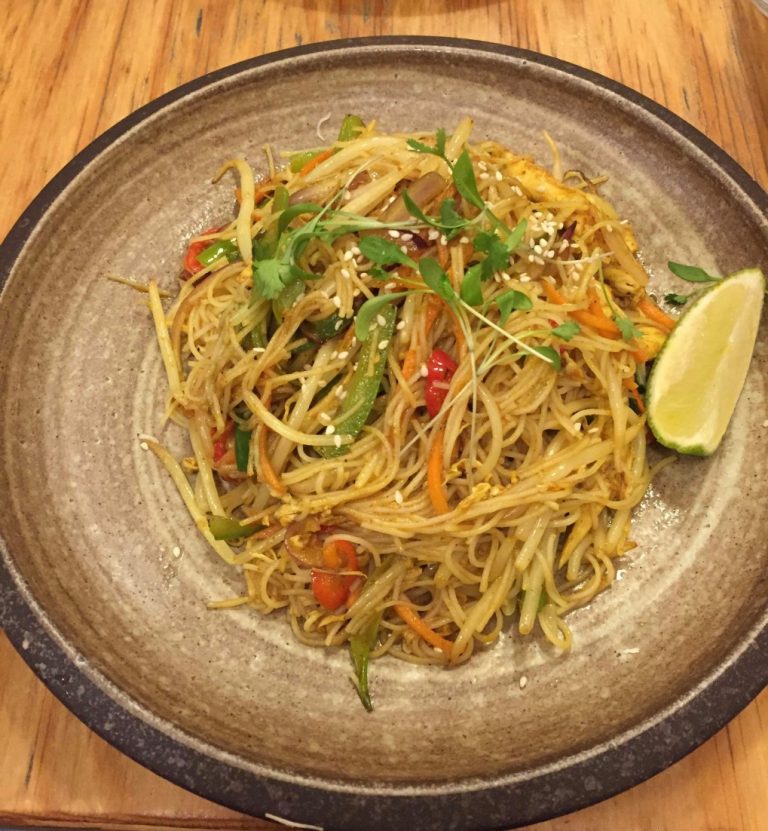 This award-winning Asian restaurant is so good that there are several locations within Bristol to choose from! And the creators have even added 2 more restaurants to the Wokyko family to try out too (Jing Xu & Kaiju). The Chicken Singapore Vermicelli is fantastic and the crispy duck bar will leave you wishing you could eat it for every meal.
PizzaRova
Homemade sourdough pizza with gorgeous ingredients, what's not to love? PizzaRova is another establishment in such high demand that there are several locations across the city to choose from. Build your own pizza from the list of ingredients in the restaurant or try the specials announced in-house by the staff.
Squeezed
Winner of the National Burger award for 2019, Alex and the team at Squeezed make everything fresh. Right down to the buns, which are mand on-site in Wapping Wharf! While their location is small, nothing is spared when it comes to the flavour! Try a classic "Mucker" Burger, and don't worry: there is even a veggie burger on the menu. Oh, and lemonade flavours change throughout the seasons. Flavours range from classic and raspberry to stranger concoctions such as brown sugar and saffron or pear and rosemary.
The Old Bookshop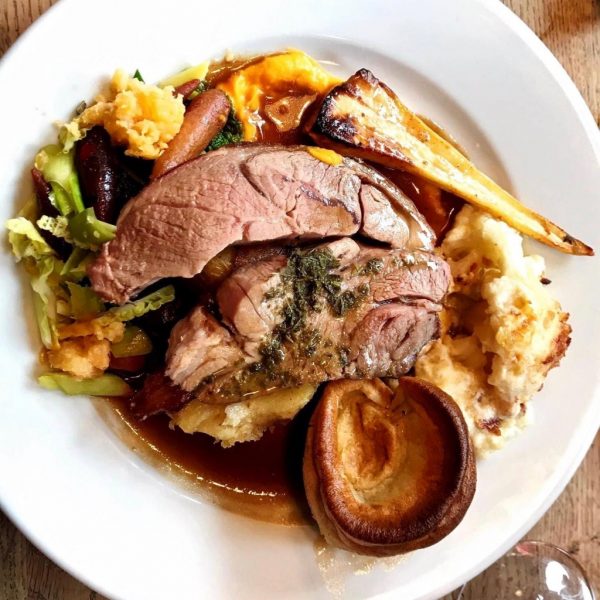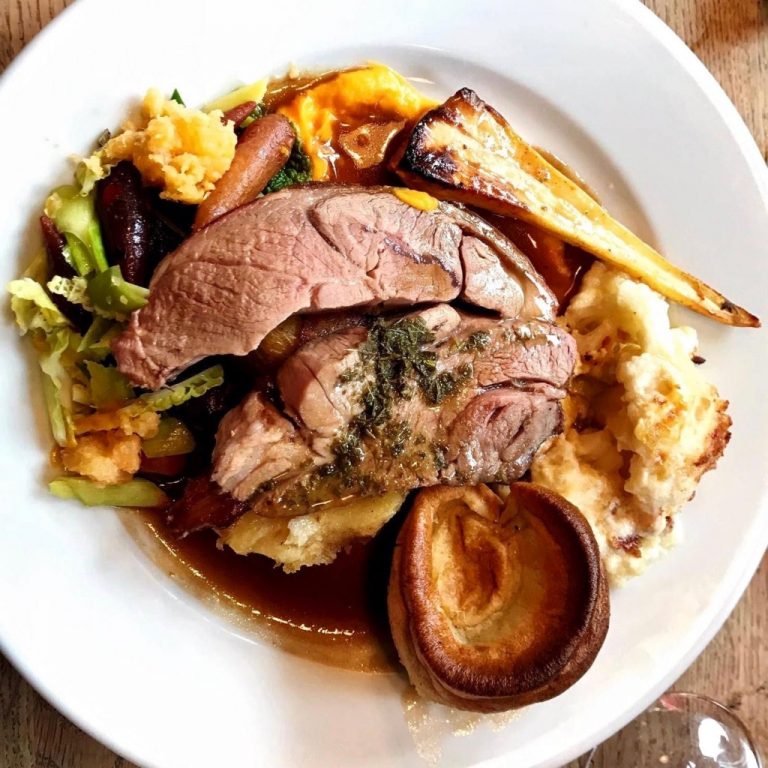 On North Street south of the river you'll find the quirky and cosy Old Bookshop, home of the most delicious roast you've ever had. Served on a Sunday (of course) you have a choice from lamb, pork, chicken, beef and a Veggie wellington. They're all served with every side you can imagine, but the cauliflower cheese is the best! Serving up additional menus throughout the week too, this is also a great place for a cocktail or a pint on a chilly afternoon.
PastaSlut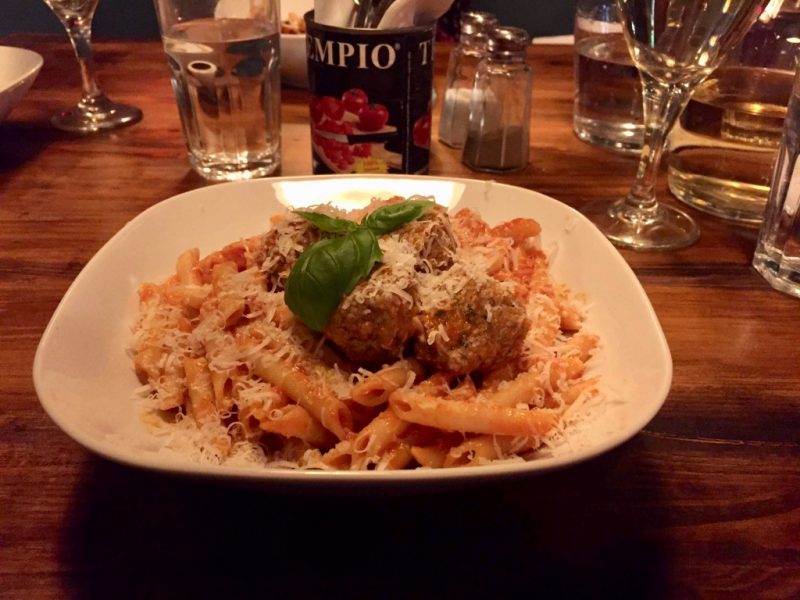 Housed in The LoveInn in Stokes Croft, Pasta Slut has become a local favourite in Bristol. A simple yet satisfying menu of Italian classics will have your bellies full and still wanting to come back for seconds. Try the Polpette Al Suga (pasta & meatballs) or the Broccoli Ripassati. But be sure to leave room for the world-class tiramisu.
East Village Cafe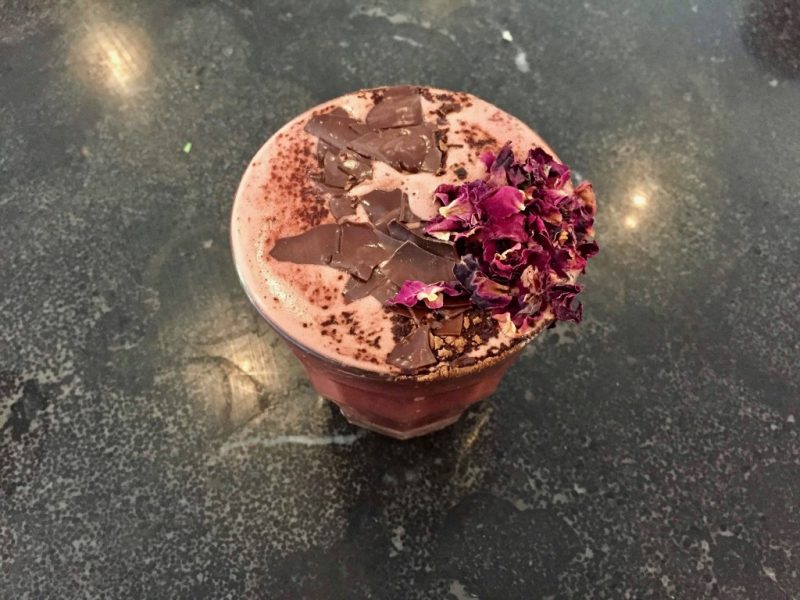 When in Clifton, East Village Cafe is a must. All food and drink here are 100% vegan. The cafe serves up a range of scrumptious cakes, hearty breakfasts, and very Instagrammable rainbow lattes!
This is one of the best all-vegan restaurants in Bristol. The mushrooms on toast will have you wondering why yours never taste quite so good, and the red velvet latte with rose petals and gorgeous crimson colour will definitely need to be shared on your Instagram feed.
The Bristol Loaf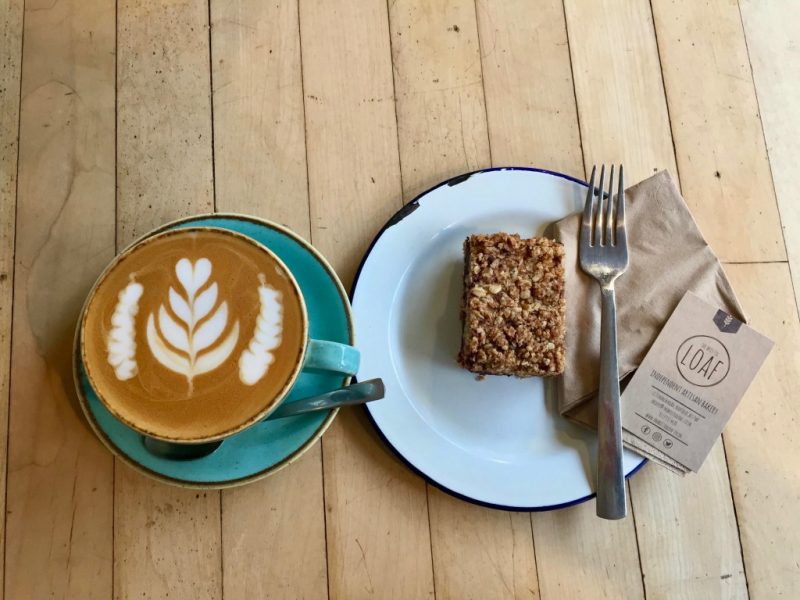 In the often-missed neighbourhood of Redfield lives the bright and beautiful Bristol Loaf. Winner of multiple awards for their wicked bread, they also do some fantastic cakes, sweet treats and drool-worthy toasties.
Pinkmans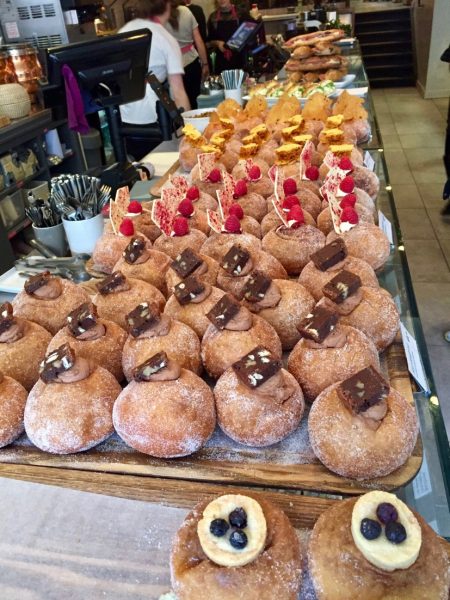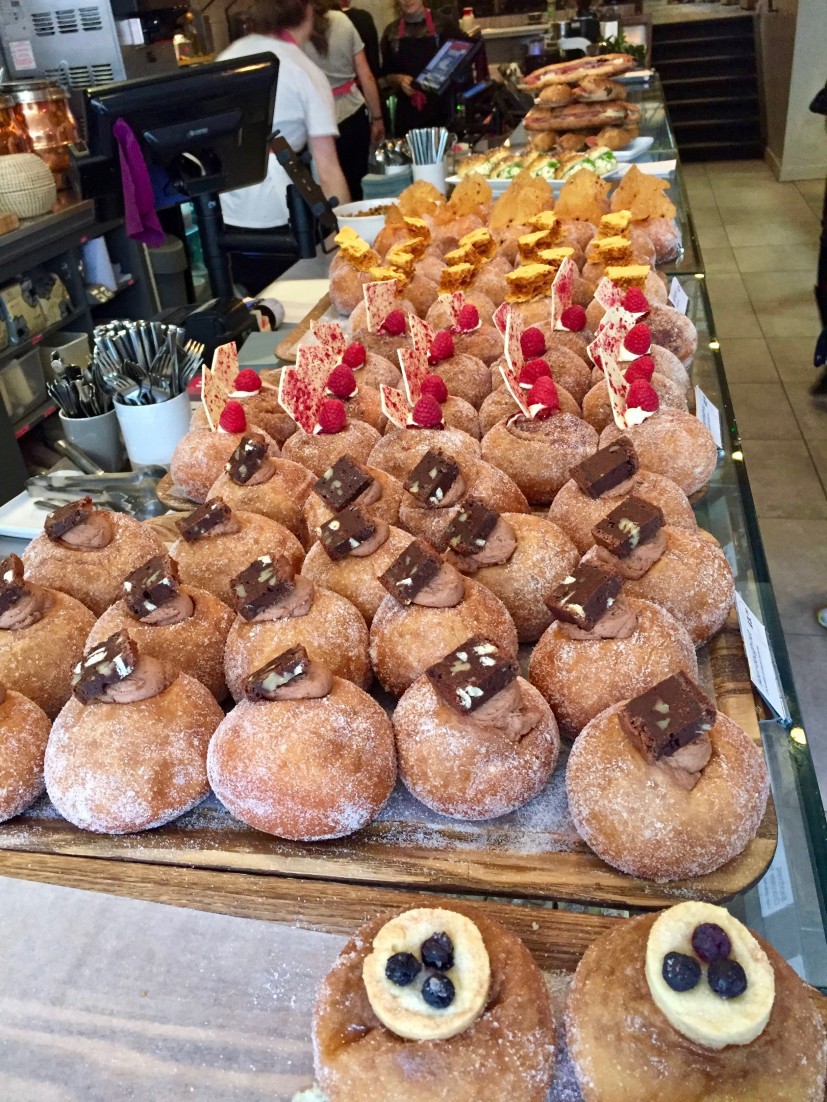 The sweet treats are something not to be missed at Pinkmans Bakery. Their signature sour-dough-nuts are individually hand-rolled and fried, then piped with delicious fillings. Options include honeycomb mousse, vanilla cream & raspberry jam, and chocolate pecan brownie. Looking nothing like a traditional doughnut these are sure to curb your sugar cravings. Be sure to keep an eye out for the season's special flavours too.
Koocha Mezze Bar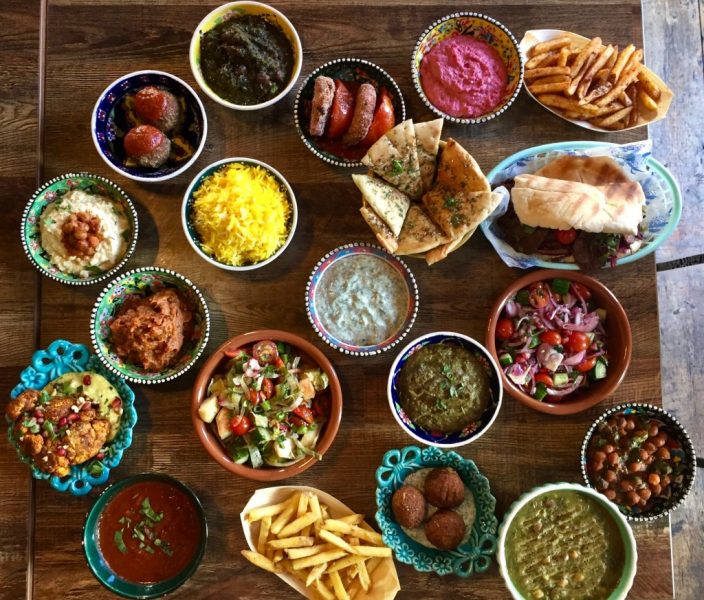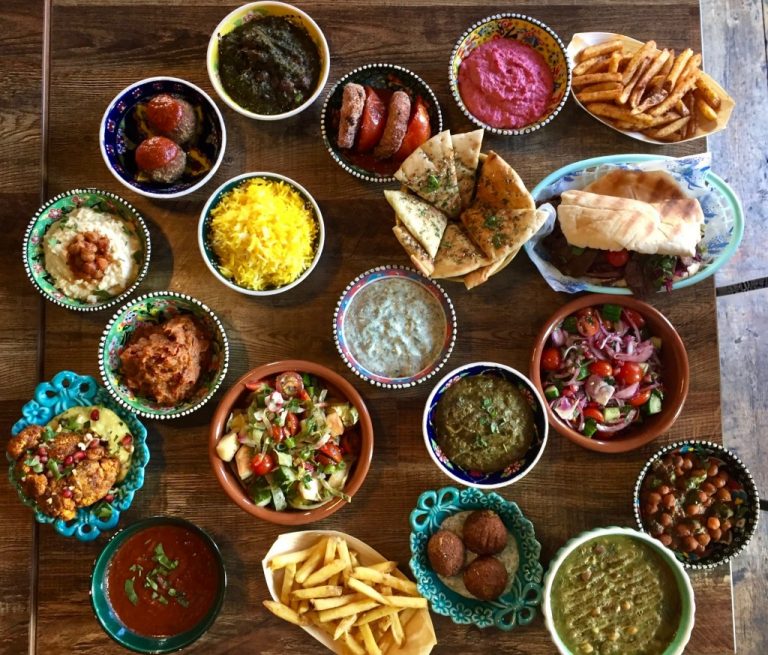 Translated from Persian, Koocha means corner and this is one of the best corners to stuff your face in Bristol. Showcasing Persian cooking on a plant-based menu, you'll find items such as falafel, which is fantastic, a vegan kebab, that tastes like the real thing, a range of cocktails & cocktails for all, and an atmosphere that leaves you feeling like you're having dinner at a friends house.
Things to do in Bristol at Night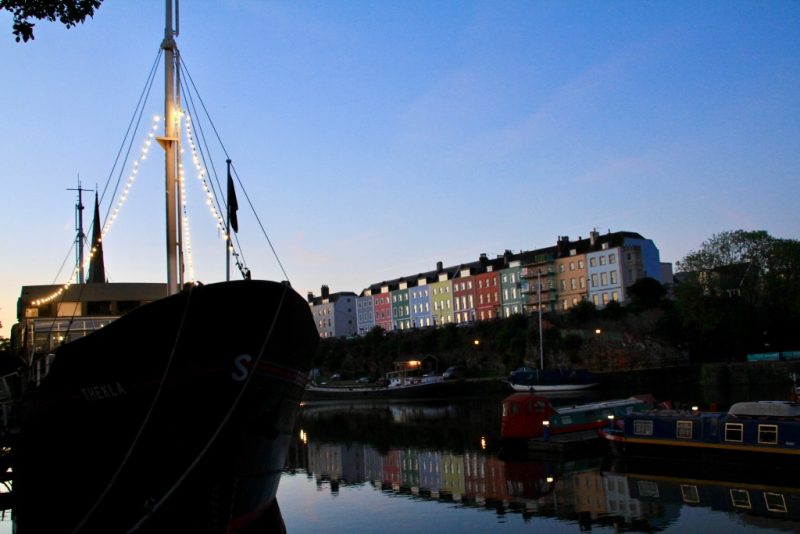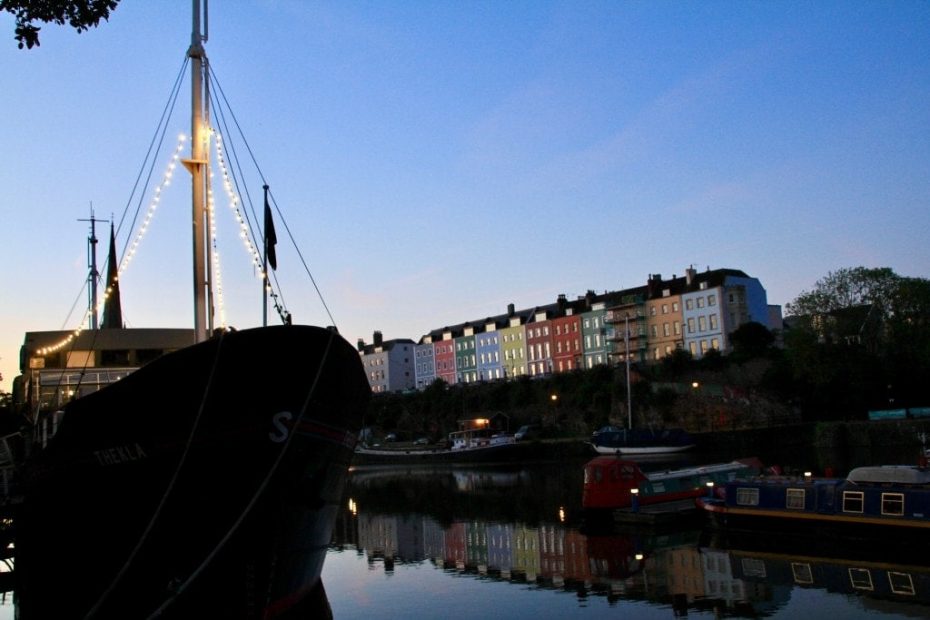 Speakeasies
In the last few years, the speakeasy trend has hit many major cities and Bristol is definitely on that list. Turn your night out on the town into a Speak Easy Pub crawl by checking out Hyde & Co, Milk Thistle, Red Light, and Kinkajou. Remember these aren't easy to find but are worth the trouble. Expect a prohibition-style atmosphere and some fun touches, like using a phone box to call in for access.
Silent Disco
Friday and Saturday night down at Bristol Harbourside are some of the best nights out. But for a unique and fun experience look out of the silent disco. Grab a pair of headphones and switch through some killer tunes to jam to with dozens of other people as you watch the city come to light after dark.
Catch a show at the Hippodrome
Lion King, Matilda, Les Miserables, Riverdance, Dreamboys and even a live version of My dad Wrote a Porno. All these shows and so many more grace the stage at the iconic Hippodrome theatre in downtown Bristol and make for a great addition to any trip. After a day of exploring, settle into a plush seat with a cocktail and prepare to be entertained.
Live music at the Old Duke
Old Duke is of the oldest pubs in Bristol. It's also one with the best selection of live music every night of the week. You'll find a new musical act every night, showcasing some of Bristol's incredible local talent in this cozy pub.
Smoke and Mirrors Boutique Pub & Magic Theatre
Who doesn't love a bit of magic, right? In the heart of Bristol's theatre district, Smoke and Mirrors will treat you to house magicians who will transfix guests with their tricks and slight of hand. Shows run Wednesday-Saturday. There are also live music and comedy nights, and a fabulous range of cocktails and food being served.
Festivals and Events
Bristol International Balloon Fiesta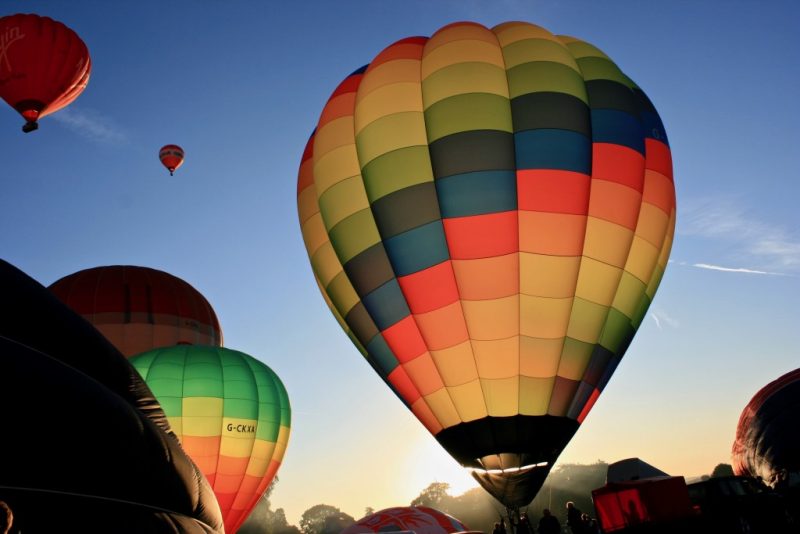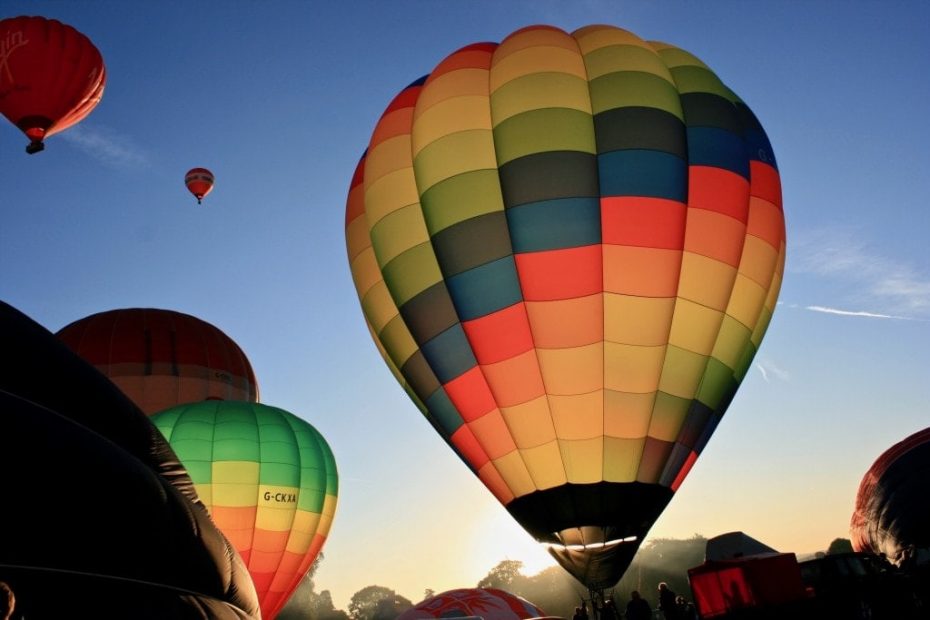 A long weekend of hot air balloons at Ashton Court, could there be anything more magical? Over a period of four days, the sky fills with over 130 different hot air balloons as pilots from all around the world gather for the Bristol International Balloon Fiesta.
Weather understandably plays heavily on this event. But if the conditions are just, right the mass ascent as over 100 balloonists take to the skies of Bristol at dawn is a magical experience.
Festival dates: August 2022 (exact dates TBC)
Downs Festival
This one-day music festival on the Downs in Bristol have had the likes of Lauryn Hill, Noel Gallagher, The Heavy, and Talkshow grace the stages over the years. People can anticipate it being a similar time next year!
Festival dates: TBC
Harbour Festival
Every year, Bristol's Harbourside sees hundreds of thousands of visitors. But busiest is the weekend of the iconic HarbourFest. Celebrating the city's maritime heritage, the festival showcases the importance of the dockside in Bristol. Expect boat races, live music, games, food stalls and so much more!
Festival dates: July 15-17 2022
Fear at Avon Valley
Fancy a scare? Be sure to check out Fear Scream Park at Avon Valley Adventure wildlife park. Voted the UK's best scream park for 6 years running, this multi-award-winning event consists of multiple scare attractions. Expect a terrifying maze, an escape room, a fire and light show, and a house of clowns.
Festival Dates: 2 weeks before Halloween running through to the first week of November.
British Dal Festival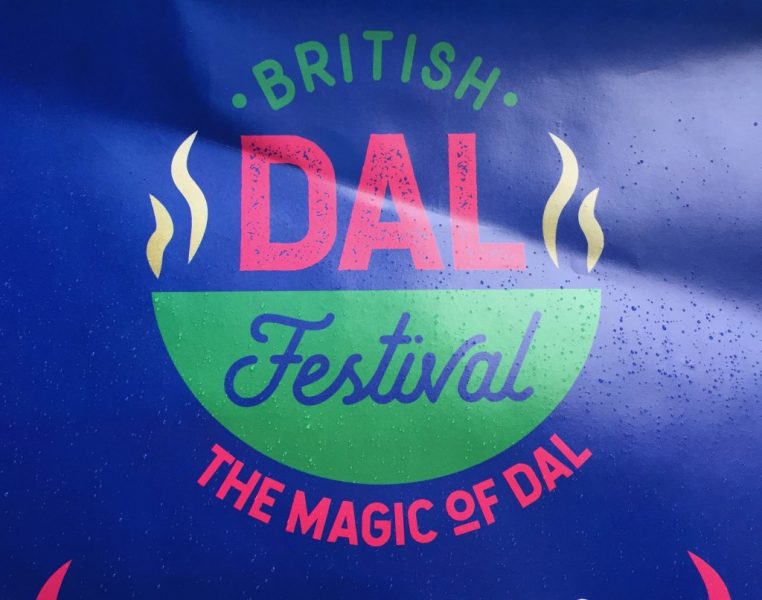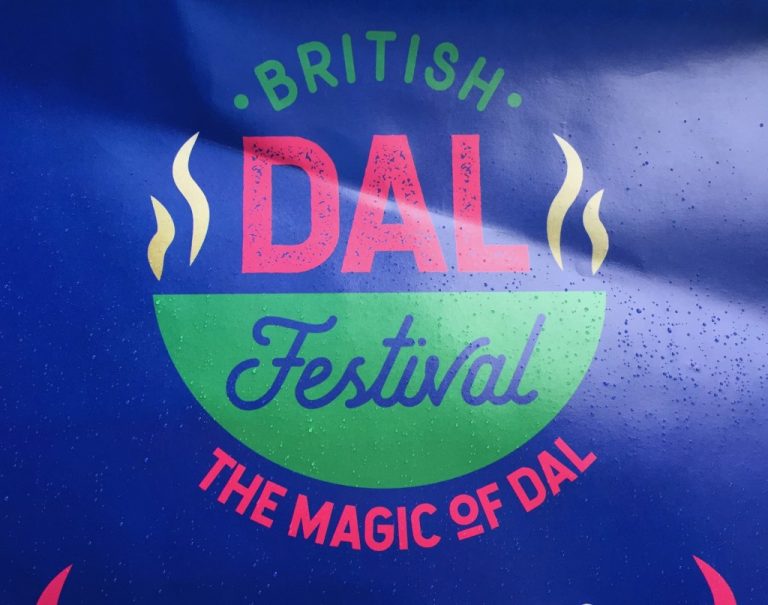 Restaurants and eateries in the UK can participate in the British Dal Festival and Bristol takes all advantage of this event. Different chefs from around the city open their doors, stalls, and spaces to the public to learn more and taste all the different offerings during the Dal trail. Its a great way to try something you may not know much about.
Festival Dates: Postponed last year, 2022 dates TBC
Where to Stay in Bristol
(This section contains affiliate links.)
When it comes to making the most of your time (and money) in Bristol be sure to look to The Bristol Wing Hostel. Located in the heart of the city centre this hostel exists in the city's former Police headquarters. It was taken over by the YMCA and turned into a gorgeous boutique hostel.
You'll find private rooms as well as dorm beds, keeping you close to all the city has to offer. The cosy common areas are the perfect places to meet new friends or relax after a day of exploring. The hostel also offers a community-style meal every Thursday. It's a great way to meet people and save a few quid too.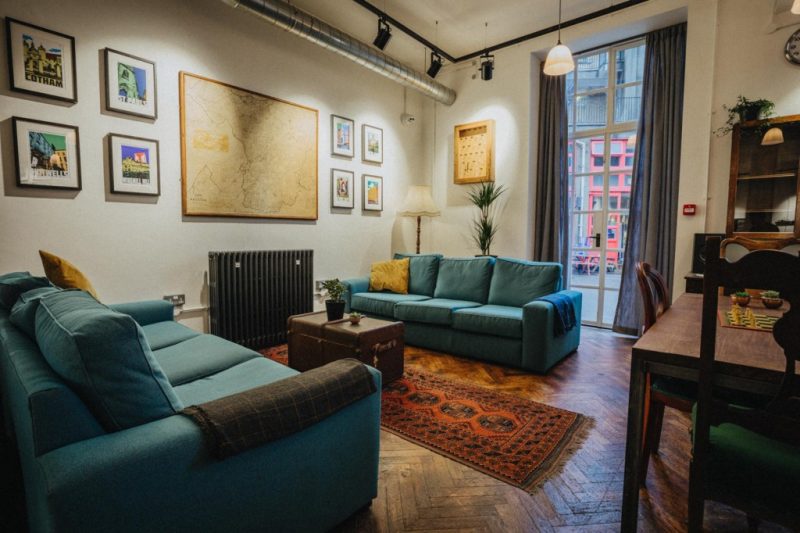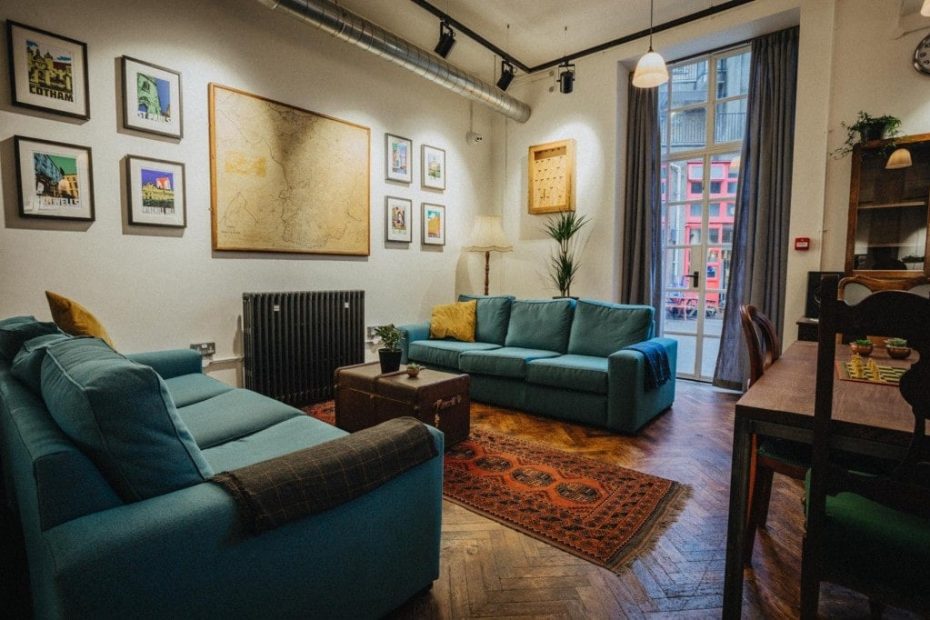 If a hotel is more your style look no further than Mercure Grand hotel. Located close to the old part of the city, this Grade II listed building oozes historic charm. And that's before you even step foot through the front door!
With beautiful murals painted by local artists throughout the hotel and gorgeous decor everywhere you look, its style and charm on a whole new level. Fully equipped with a fabulous spa and beautiful swimming pool you'll be left feeling relaxed. Keepers Kitchen & Bar is a favourite even by Bristol locals. It boasts a menu of locally sourced ingredients and fabulous cocktails to toast your visit to the city.
Read More
Extend your trip with some of these fab suggestions for nearby destinations…
Planning the Perfect Weekend in Bath
19 of the Best Beaches in Dorset
This post was part of a series of "locals guides" to UK cities I'm running on my blog. My goal is to promote tourism all over my home country, and to help people discover the best of a city with the help of a genuine local. If you'd like to take part with a post all about your own city, please get in touch. I'd love to grow the section to cover every destination in the UK!
Author Bio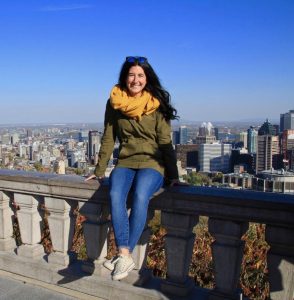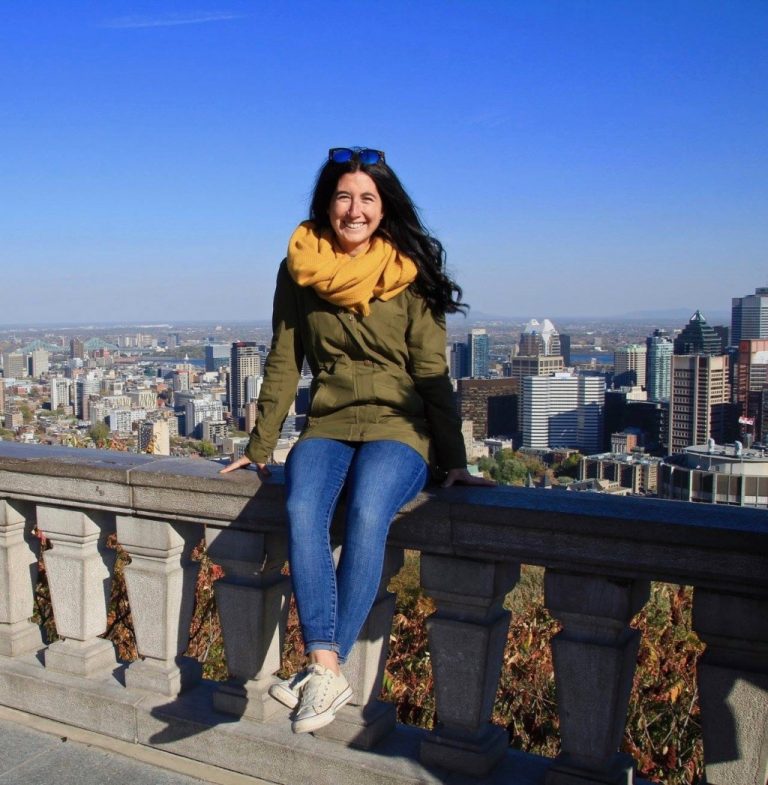 Laura is a Canadian travel writer and photographer who has called Australia, New Zealand, and the UK "home". Throughout all her travels her passion for sharing her stories has only increased as has her wanderlust. In addition to creating She Who Wanders, her work can also be found on HI-Hostels, NOMADasaurus and Penguin & Pia.
Do you have any recommendations for the best things to do in Bristol – or nearby? Scroll down to leave a comment or shoot me an email!
Pin This Post!