Some posts on this site contain affiliate links. If you book or buy something through these links, I earn a small commission (at no extra cost to you). Take a look at my privacy policy for more information.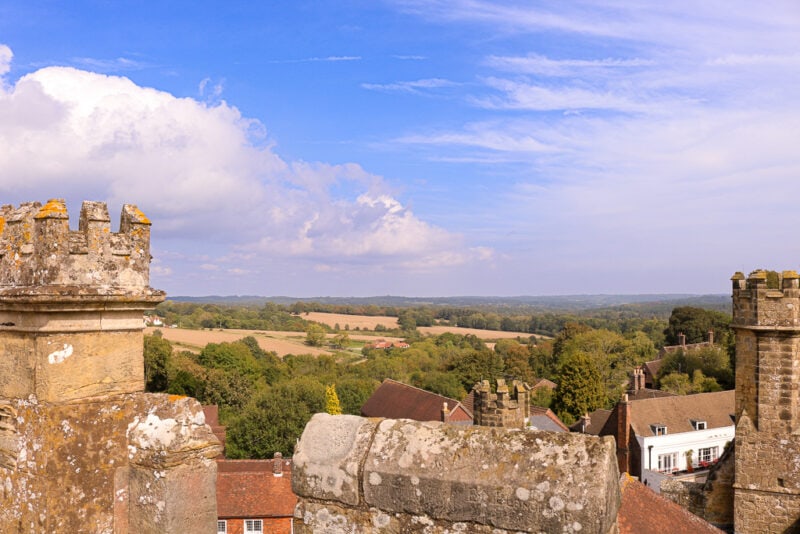 In 1066 Country, East Sussex, history, adventure, and nature come together to offer a diverse array of experiences.
Rolling countryside, rich history, and a battlefield that changed the story of England forever… this is 1066 Country. This stunning corner of East Sussex is home to mile upon mile of peaceful countryside, dotted with picturesque villages and medieval towns.
Encompassing the beautiful Sussex Weald and the eastern end of the East Sussex coastline, the landscapes here are full of history. This is where one of the biggest moments in England's history played out. William the Conqueror landed at Pevensey in 1066, defeated the last Anglo-Saxon king at the Battle of Hastings, and eventually conquered the entire country.
In 1066 Country, that history still feels alive. Visit the battlefield, explore Norman castles and churches, or walk a trail that follows the same route as the Norman army.
It's not all about history, though. The East Sussex coastline and the gorgeous countryside of the Sussex Weald, part of the High Weald AONB, are perfect settings for adventure and enjoying nature.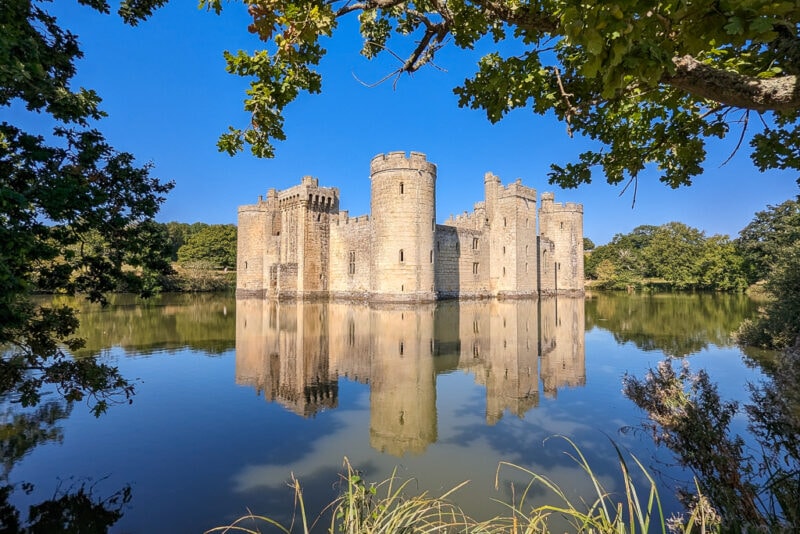 Visit a vineyard, spot birdlife in nature reserves, or take a thrilling RIB ride along the coast. Explore castles and country manors, or head to historic towns in search of museums, independent shopping, and great local eateries.
In this post, I've shared my pick of the top things to do around Battle, Hastings, and Rye in 1066 Country. I've also included some itinerary ideas at the end of the post, to help you plan your own trip. Whatever you get up to, you're sure to enjoy exploring this incredible hidden gem in southeast England.
This review was created as part of a sponsored trip supported by Visit 1066 Country. As always, all words and opinions are my own.
Where is 1066 Country?
1066 Country covers the eastern corner of East Sussex in Southeast England, stretching from the Sussex Weald to the coast.
The region encompasses the beautiful landscapes of the High Weald AONB, the East Sussex coastline from Bexhill to Camber, and some of the area's most historic towns and villages – including Hastings, Rye, and Battle.
Why 1066?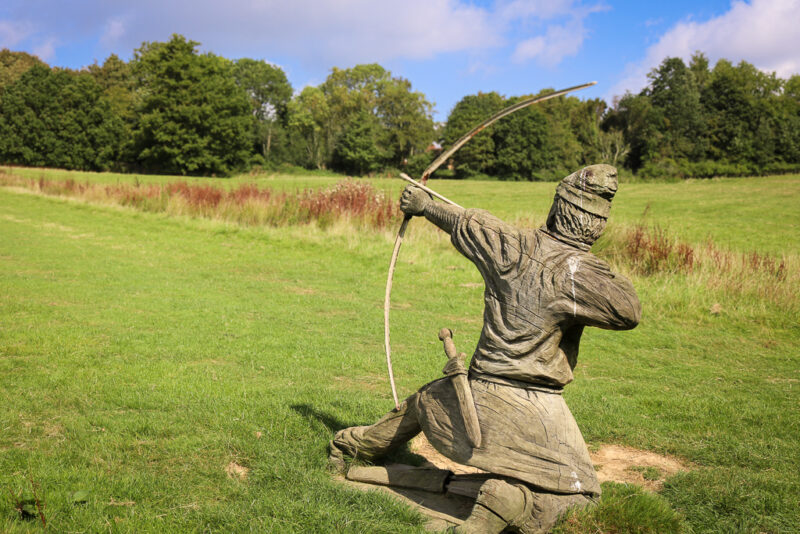 The name, 1066 Country, comes from the year of the famous Battle of Hastings and subsequent Norman conquest of England.
It's perhaps the one historic date everyone in England knows, and a pivotal moment in the country's history, when William the Conqueror (Duke William of Normandy) won a battle against King Harold, the last Anglo-Saxon king of England – eventually conquering the entire country.
The battle occurred right here in East Sussex, about 7 miles north of Hastings, at a site where today the aptly named town of Battle stands.
Fun Things to do in 1066 Country
1. Learn about the Battle of Hastings at Battle Abbey
As I've mentioned above, 1066 Country takes its name from the famous Battle of Hastings. Whether you're British, or a visitor from overseas, learning about this crucial piece of English history is a real eye-opener.
Battle Abbey was founded by William the Conqueror in 1071, five years after the battle, as an atonement and a memorial to the dead. After the dissolution of the monasteries in the 1500s, the abbey became a country estate. Today, the main part of the country house – formerly the abbot's lodging – is home to a private school.
Start with the Visitor Centre for an excellent introduction to the Battle of Hastings history – then follow signs for the Battlefield Walk. This takes you through the estate and around the actual battlefield. Wooden sculptures of soldiers dotted along the trail help bring the story of the battle to life.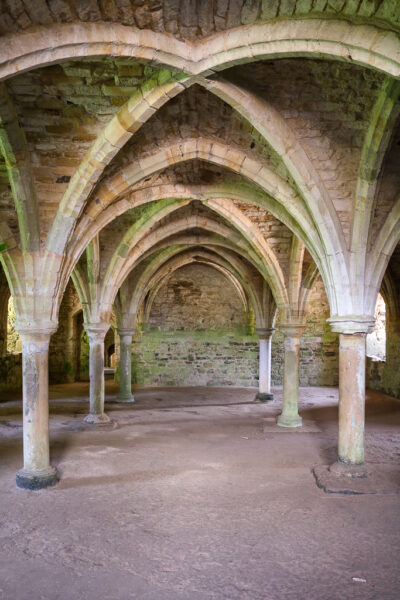 Next, explore the ruins of the abbey cloisters. Parts of these buildings are almost a thousand years old! The church is no longer standing, but its layout is marked out in stones, including the position of the high altar – which is believed to be placed on the spot where King Harold fell.
Finally, explore the Abbey Gatehouse – which dates from 1338 and houses a small museum about life in the abbey. Be sure to climb up to the tower roof for excellent views of the surrounding countryside.
2. Follow the 1066 Country Walk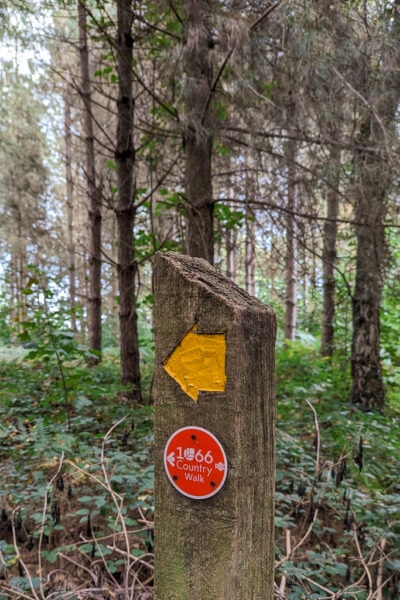 For keen hikers, the 1066 Country Walk is the best way to explore the area's rich history and stunning nature. It's a 31-mile long-distance walking path from Pevensey (where the Norman army landed) to Rye.
Along the way, the route passes some of the area's most historic sites, including Battle Abbey, the Norman Herstmonceux Castle, and medieval Winchelsea.
The full walk can be done in two days – or three if you take it slow. But you don't have to do the whole thing! The official guide breaks the 1066 Country Walk into 6 short sections, varying from 4 to 6.6 miles in length. So you can pick a section and enjoy a short, easy hike through 1066 Country.
I'd recommend the section from Brownbread Street to Battle Abbey, following in the footsteps of the Norman army and passing through the ancient Powdermills Wood.
3. Explore Battle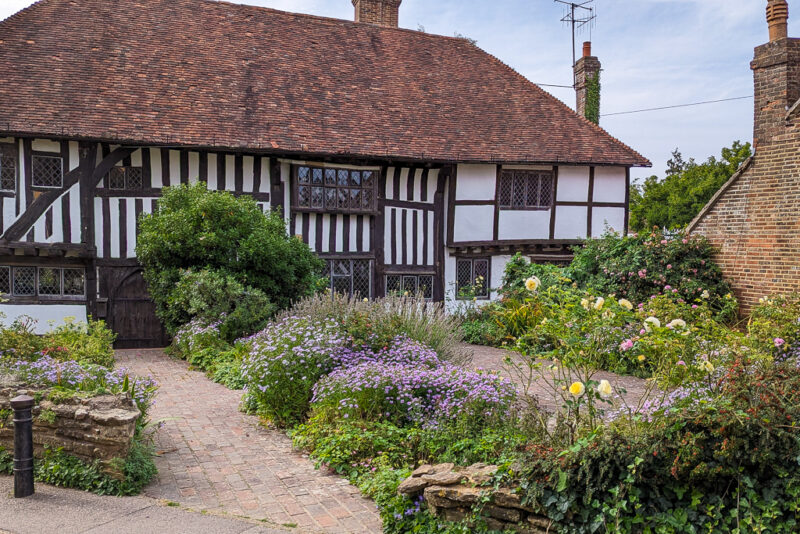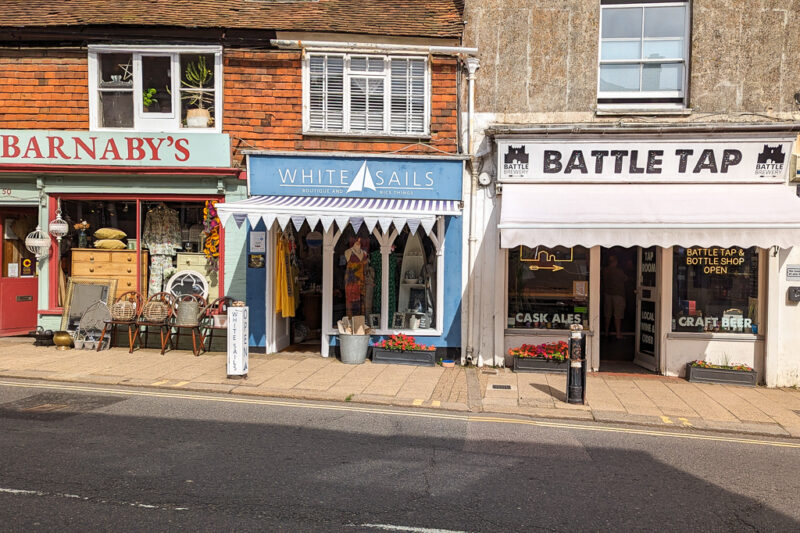 While you're visiting Battle Abbey, don't forget to explore the town of Battle itself. This is a cute, colourful little country town packed with quirky independent shops and eateries.
Start with a walk down to St Mary's Church to visit Battle Tapestry, a sort of modern-day sequel to the 11th-century Bayeux Tapestry, crafted in 2017 by resident Tina Greene and over 700 local stitchers.
While the Bayeux Tapestry depicts the events leading up to the Norman Conquest, the Battle Tapestry tells the story of how the town of Battle developed between the Battle of Hastings in 1066 and the founding of St Mary's Church in 1115.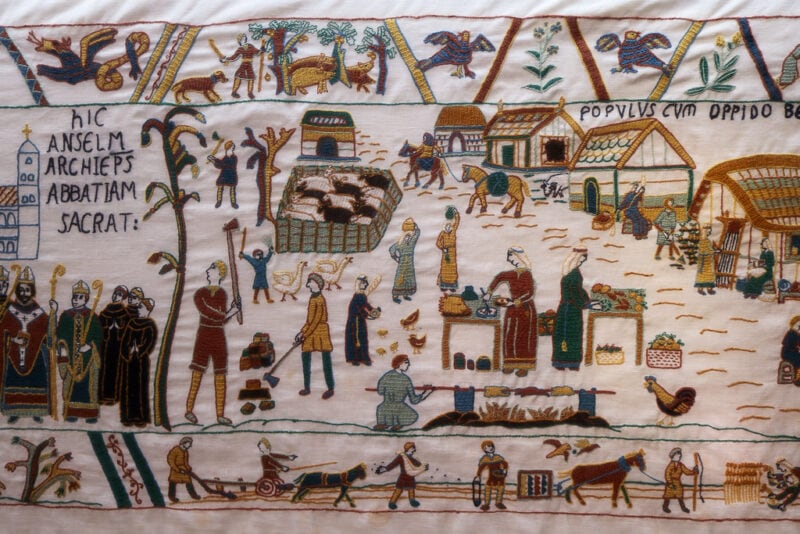 Next, hit the High Street to explore Battle's fab independent scene. I highly recommend Rother Books (bookshop in a beautiful timber-framed building), BRITISH design BRITISH made (for arts, crafts, and gifts from British makers), and White Sails (for clothes and cute home furnishings)… but there are loads more great shops to explore.
Finally, swing by Battle Tap to try some of Battle Brewery's award-winning beers (I liked Fyrd's Gold), along with other local drinks.
4. Wander the Historic Streets of Rye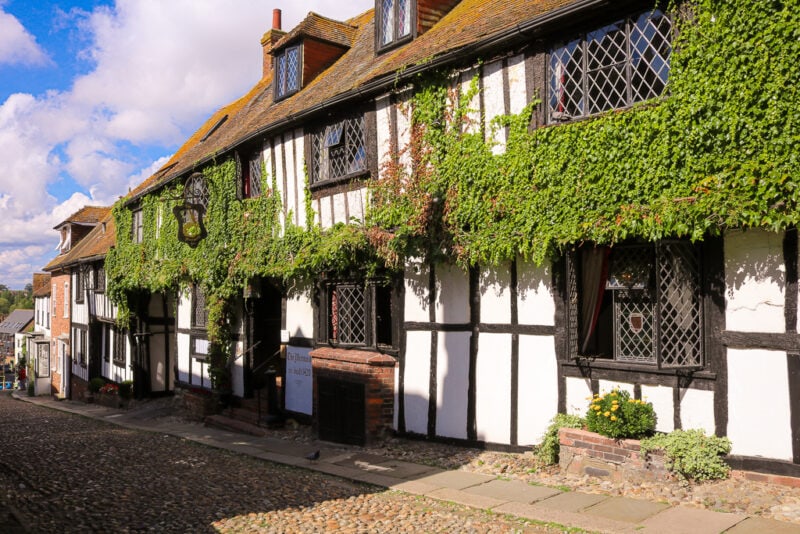 The charming little town of Rye near the coast of East Sussex has become one of the most popular places to visit in the south of England. This medieval town is full of history and character – especially the famous Mermaid Street.
Start with a visit to Rye Heritage Centre to see the famous Rye Town Model – built by a local couple in 1973. The brilliant Story of Rye sound and light show brings the model to life while narrating the town's history. A few local legends and ghost stories are worked in, adding a touch of intrigue. Don't miss it!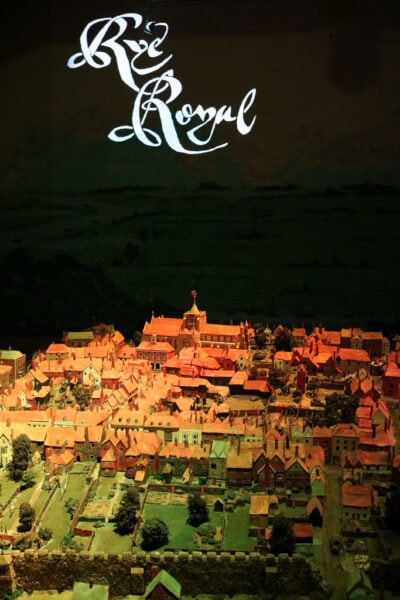 Next, explore the picturesque cobbled streets of Rye's compact centre. Mermaid Street is the highlight, home to the iconic Mermaid Inn, one of England's oldest pubs. The main building dates from 1420, when the town was rebuilt after a fire, but the cellars date from 1156. It's also said to be the most haunted inn in England, with regular sightings of spirits reported by staff and visitors.
Book your stay at Mermaid Inn here
Don't miss the Landgate, part of the original city walls dating from 1329, or the picturesque West Street. Visit the red-brick Lamb House for a glimpse inside a Georgian townhouse with a rich history. Finally, be sure to climb the bell tower of St Mary's Church for the best view of Rye.
5. Go on a Seal Safari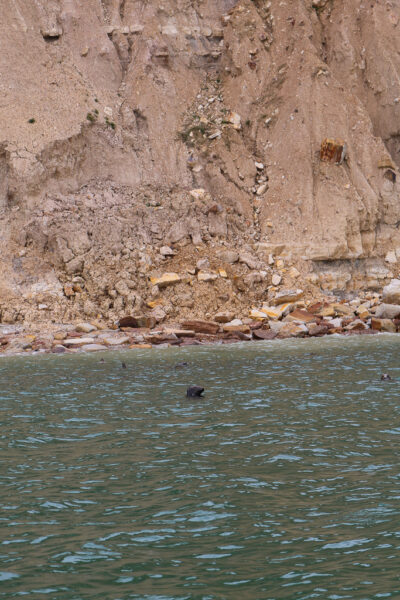 Craving adventure? Head to Rye Harbour for a thrilling, fast-paced RIB ride along the coast with Full Throttle Boat Charters.
Their Seal Safari boat trips (from £35pp) are a brilliant way to experience the East Sussex coastline – and get close to some of 1066 Country's cutest residents!
Skipper Will tells me he's never not seen seals in "Seal Bay" – so you're pretty much guaranteed to spot some. A whole colony of grey seals hang out at the foot of the cliffs near Fairlight; on my visit, we saw dozens. The boat tours don't get too close, so as not to disturb the seals, but you can still get a great view of the cute creatures swimming.
Will had some spare binoculars I was able to borrow – but I'd recommend bringing your own, and a camera with a zoom lens if you have one.
6. Step Back in Time at Bodiam Castle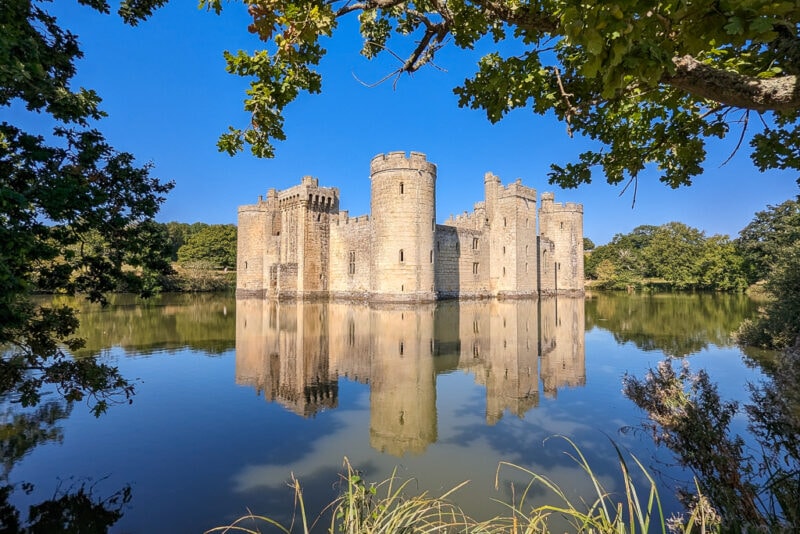 Bodiam Castle is easily one of the most dramatic sights in 1066 Country – and an absolute must-visit! This 14th-century ruin is exactly what you think of when you picture a castle. A classic medieval castle with towers, portcullis, and a moat, set within the picturesque
It was built in 1385 and fell into disrepair during the 15th and 17th centuries. Today, this evocative ruin is protected by the National Trust – so you can explore inside the ruins, and even climb some of the towers. The views of the gorgeous Sussex countryside from the top are unbeatable!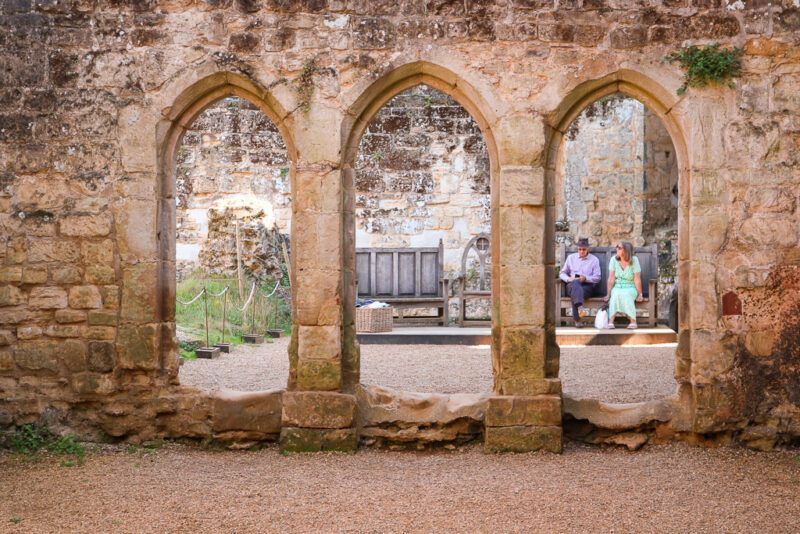 Bodiam Castle is also home to six species of bats, including the largest known roost of Daubenton's bats in the UK. It's the perfect spot for them: the towers are ideal nesting places, and both the moat and nearby River Rother attract the insects the bats feed on.
You can sometimes spot the bats sleeping while you explore the castle towers. While you can't visit the castle after sunset, if you're walking nearby you'll be able to see them flocking from the towers to feed.
7. Take a Tour of Oxney Organic Vineyard
South East England has become well-known as a wine-producing region in recent years, and East Sussex is no exception. In fact, East Sussex is home to some of the UK's leading wineries.
One of these, Oxney Organic Vineyard, was right next door to my glamping site in the Sussex Weald – so of course I had to pay a visit!
Although there are many wineries dotted around East Sussex, this one is entirely organic, so it's well worth visiting if you want to try something a little different.
Founded in 2012 by Kristin Syltevik and Paul Dobson, Oxney is a gorgeous estate with 35 acres of vines surrounded by the tranquil Sussex Weald. You can visit for a tour to learn more about the organic winemaking process – and, more importantly, to try their amazing wines.
Sitting in the sun with owner Kristin, chatting about wine and the glories of East Sussex, was easily one of the highlights of my trip! I've tried (and loved) Oxney's classic sparkling wine before, so I was excited to try the full range. The sparkling rose was my personal favourite – perfect for a sunny day.
8. Paddleboard on the River Rother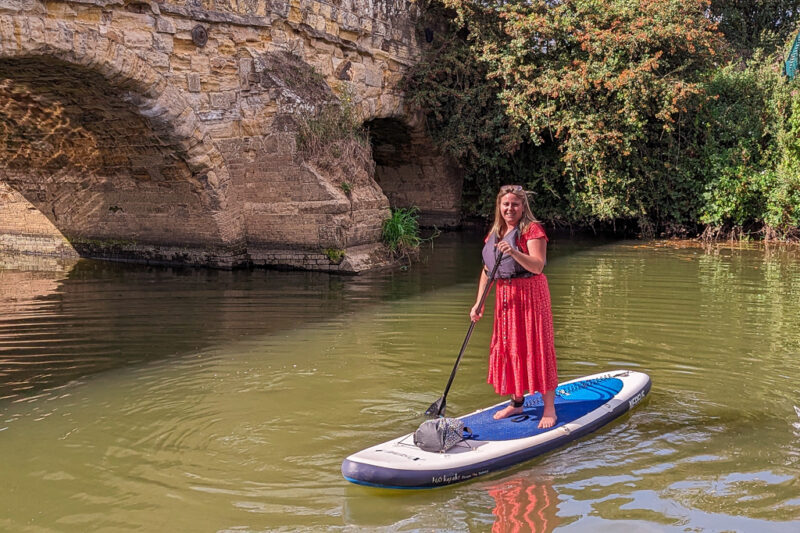 Paddleboarding is one of my favourite activities, especially on rivers and lakes. It's such a relaxing, gentle adventure and a great way to explore the countryside.
Flowing gently through the Sussex Weald, the River Rother is an ideal setting for paddleboarding. Slow-moving, wide, and easy to navigate – it's perfect for beginners.
Rent a board from Bodiam Boating Station (£15 first hour) and set off along the river for gorgeous views of the surrounding countryside. In an hour, you can make it to the Kent & East Sussex Railway railway bridge and back – if you're lucky, you may see one of the steam trains crossing.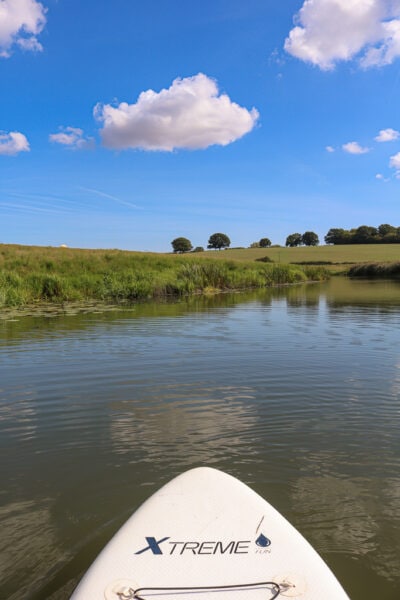 If you have more time (and energy) it's also possible to paddle all the way to Bodiam Castle in the other direction. The friendly staff at Bodiam Boating Station will be happy to share tips for your adventure.
You can also borrow kayaks, rowing boats, and multi-person canoes – but SUP will always be my favourite! When you're done, be sure to fuel up at Bodiam Boating Station's fabulous, Scandi-inspired Lime Wharf Cafe. Menus change with the seasons and are always full of creative, locally sourced dishes.
9. Dine with Alpacas at Fisherwood Farm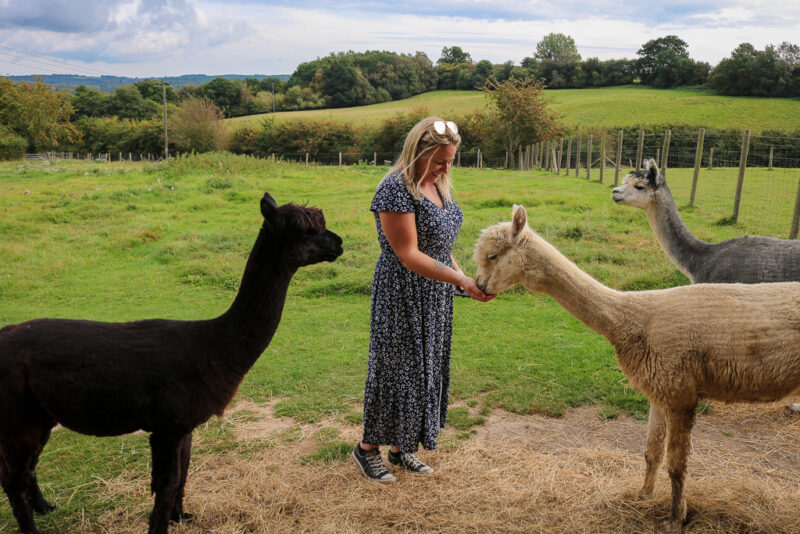 In the heart of the Sussex Weald, you'll find one of the most unusual things to do in 1066 Country. Head to Fisherwood Farm to meet their three friendly pet alpacas: Pepe, Ollie, and Ricardo.
Founders Nicki and Carol offer three fantastic alpaca experiences at their picturesque smallholding. A 45-minute visit, where you'll get to feed the alpacas and meet all the farm animals, costs just £25 for a group of six – so this is a fantastic, affordable option.
But for something a bit more special, I'd highly recommend opting for either cream tea (£25pp) or afternoon tea (£40pp) with the alpacas.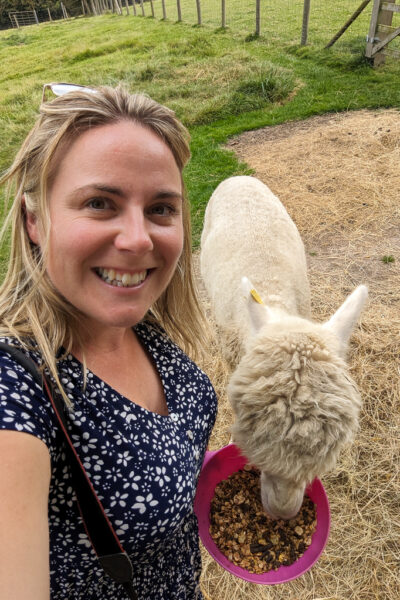 I tried out the cream tea experience – and it was easily one of the highlights of my trip! You get the whole place to yourself, and a delicious cream tea with homemade scones served in the garden overlooking the alpaca field.
Once you're done eating, it's time to feed the alpacas. They're very friendly, very cute, and VERY greedy – making for a brilliantly entertaining experience.
10. Explore the Coastal Town of Hastings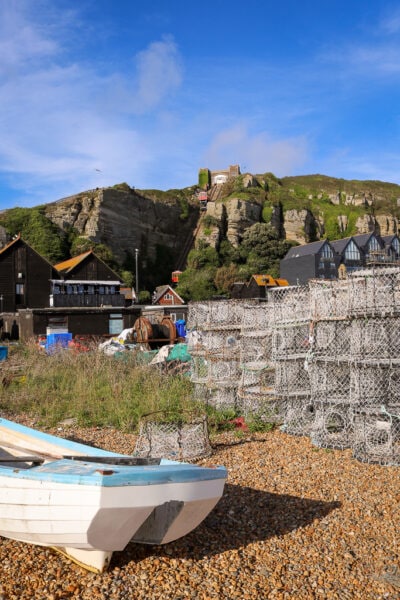 Nestled along the East Sussex Coast, Hastings is a bit of a hidden gem on the south coast of England. But this lively coastal town offers a perfect blend of history, culture, and breathtaking sea views.
There's so much to see and do here that you could easily spend a full day or more exploring. Check out my friend Chloe's fab guide to the best things to do in Hastings for inspiration! But if you're short on time, these are the highlights…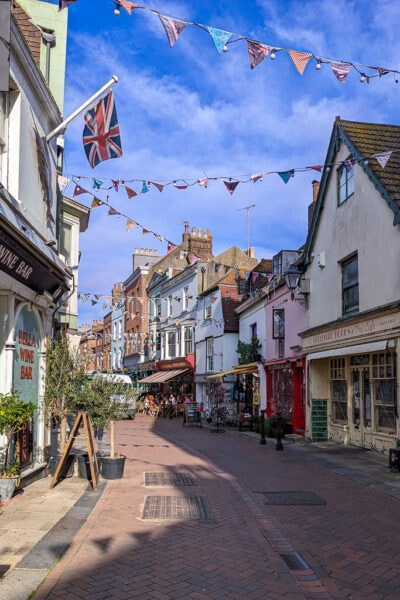 Explore the cobbled streets of the Old Town, such as George Street, lined with quirky shops, galleries, and eateries.
Walk along the seafront: visit Hastings Pier, enjoy the beaches, and take a ride on Hastings Miniature Railway.
Take the East Hill Lift. Ride the funicular to the top of the cliffs for panoramic views and access to Hastings Country Park.
Visit Hastings Museum & Art Gallery to learn more about the area. Don't miss the exhibit about Annie Brassey, a local Victorian lady who travelled the world by yacht with her family. An inspiration for female travellers like me!
11. Visit Rudyard Kipling's Home at Bateman's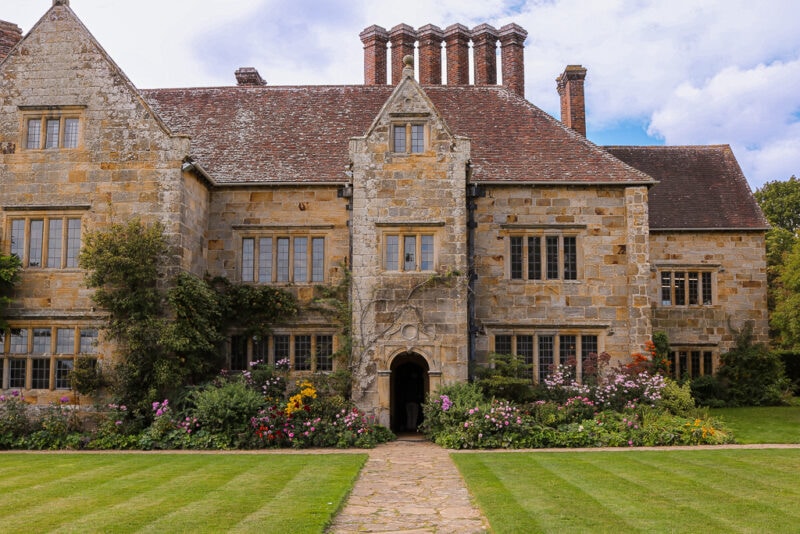 No visit to the Sussex Weald is complete without a visit to Bateman's, the stunning 17th-century Jacobean country house that was once home to the author Rudyard Kipling.
Dating from at least 1634, the historic property was bought by the Jungle Book author and his wife in 1902. It was left to the National Trust, who have preserved the house as it was left – right down to Kipling's writing desk in his study.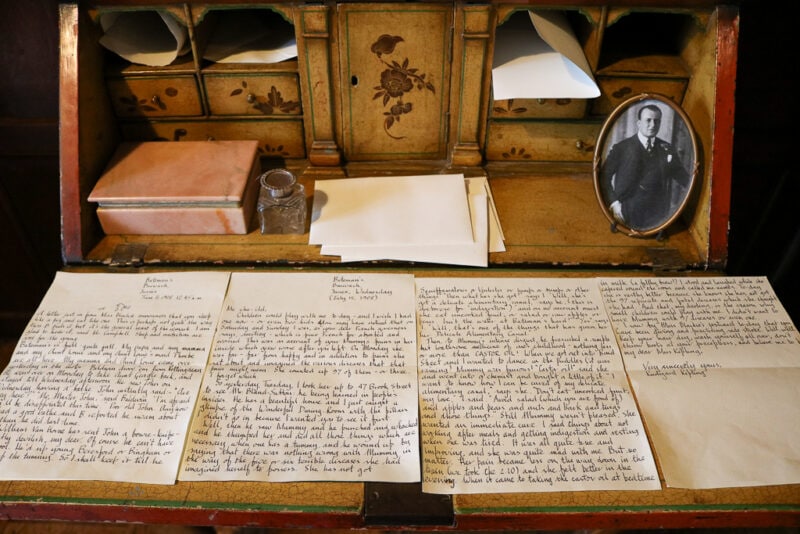 Even if you're not a fan of the writer, it's worth visiting Bateman's solely to explore the creaking old house with its antique furnishings and oak panelling. Then there are the lovely English gardens, complete with orchard, rose garden, and lily pond, which offer year-round beauty. If you have plenty of time, you can also go for a walk on the wider estate to explore the stunning Sussex Weald countryside.
12. Birdwatching and Bike Riding in Rye Harbour Nature Reserve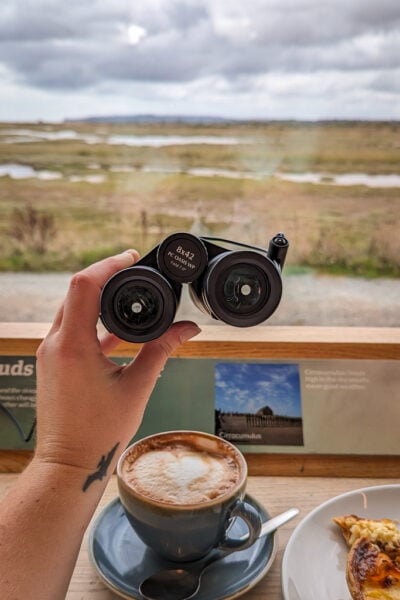 Most people flock to Rye for the picturesque historic town, but there's also plenty of nature to explore in the area, too. Don't miss Rye Harbour Nature Reserve for stunning views, great birdwatching, and an array of wildlife-rich coastal habitats including shingle, saltmarsh, and reedbeds.
Start with a visit to Rye Harbour Discovery Centre to learn about the local environment and the animals that call this area home. The cafe here even provides binoculars – so you can spot birds while you enjoy a coffee and a locally baked cake!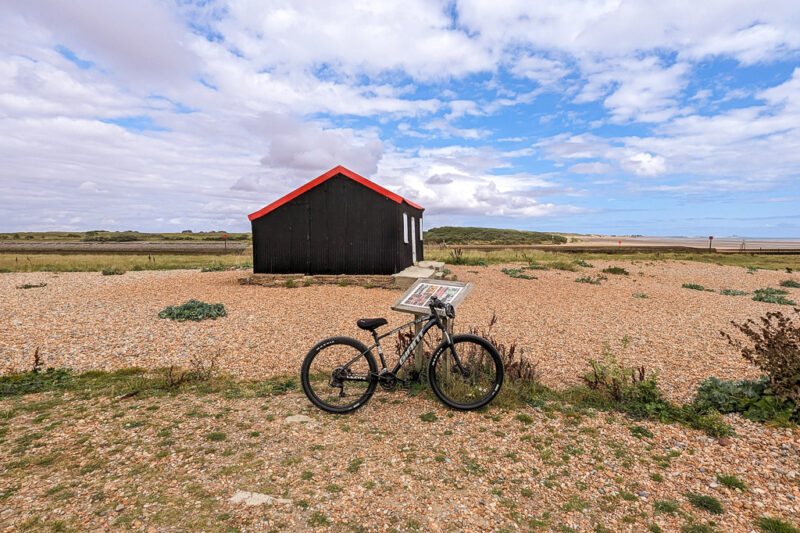 The best way to explore is to rent a bike from Harbour Cycles and set off on a ride around the reserve. They'll give you a digital map with different trail options – don't miss Henry VIII's Camber Castle or the Mary Stanford Lifeboat House as you cycle around.
If you have plenty of time, you can even cycle from the reserve down to Pett Level beach – where at low tide you can see fossilised tree stumps and the wreck of the 17th century warship, HMS Anne.
Glamping in 1066 Country & the Sussex Weald
Glamping is the perfect way to immerse yourself in the historic landscapes and peaceful countryside of the Sussex Weald and 1066 Country. There are dozens of fantastic glamping sites and unique accommodations dotted throughout East Sussex – so you'll be spoilt for choice!
Starcroft Farm Cabins – glamping near Battle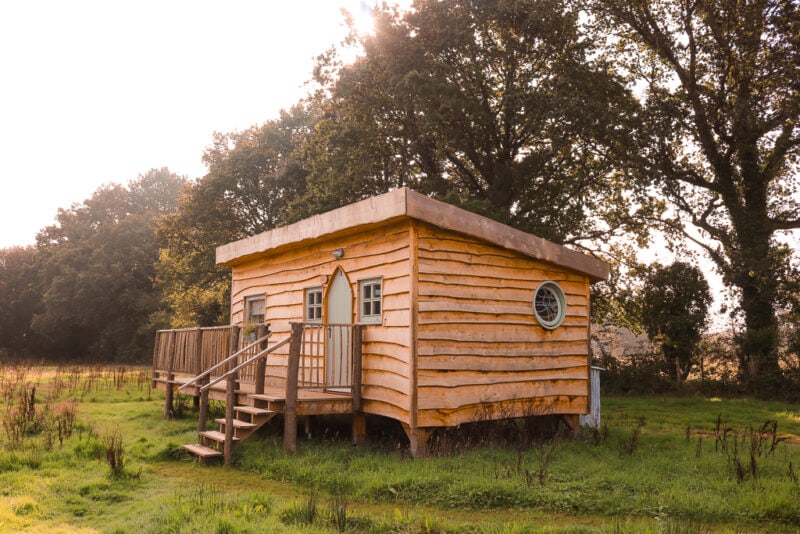 Starcroft Farm Cabins are perfect for history lovers. They're right on the 1066 Country Walk, around a 40-minute walk from Battle Abbey, set in a peaceful wildflower meadow on the edge of Powdermill Woods.
There are three cabins on the site, handcrafted by a local builder using sustainable, local materials – and each one is themed around a different historical period. Click here to read my full review to find out more!
Swallowtail Hill, near Rye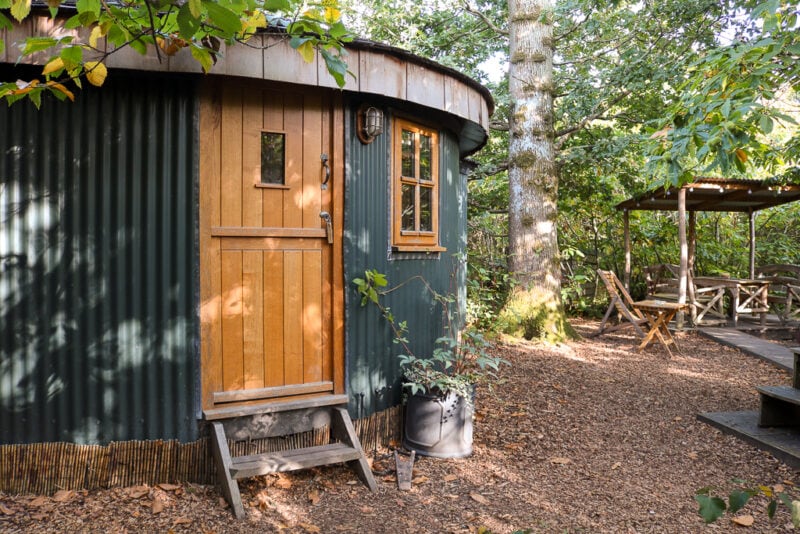 Over near the beautiful town of Rye, Swallowtail Hill offers several completely unique glamping options on a tranquil private nature reserve. There are six quirky cabins dotted across a rewilded farm run completely for conservation (no crops or livestock).
Experience a sustainable, off-grid stay in a luxurious cabin in its own private patch of the nature reserve – as "away from it all" as it gets! Some, like the Roundhouse (where I stayed) even have a wood-fired hot tub. Click here to read my full review of Swallowtail Hill.
How Many Days in 1066 Country?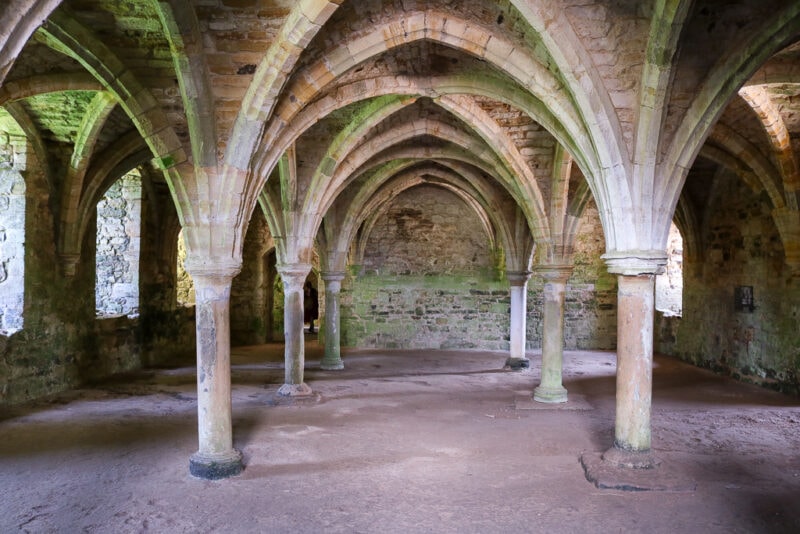 I spent five days exploring 1066 Country. That was plenty of time to see and do everything I've mentioned in this blog post – as well as spend lots of time relaxing at my gorgeous glamping accommodation.
However, if you're short on time, you can still see and do a lot in 1066 Country. I think a long weekend or a two- or three-night stay would be ample time to explore. You just need to pick and choose a few of the activities that appeal most to you.
Or, you could base yourself in one of the historic towns, and plan an itinerary focusing on that area. I've shared some sample itineraries below to give you an idea of how to shape your time.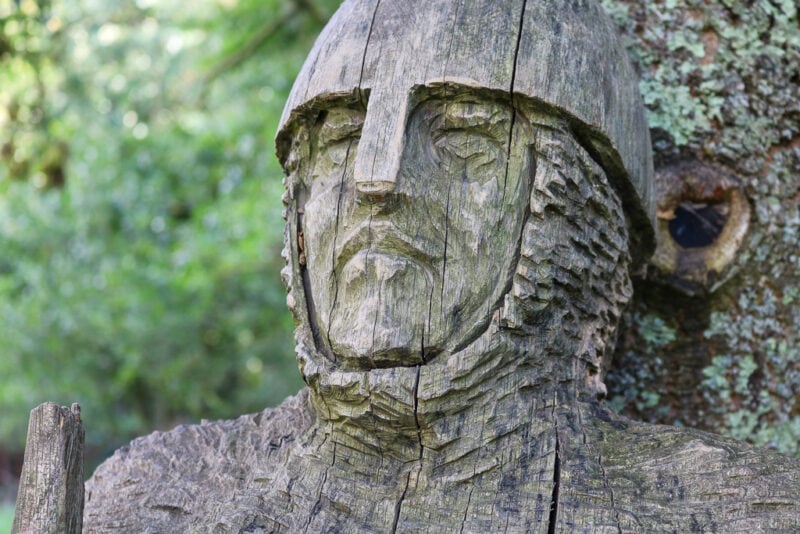 1066 Country 2-Day Itinerary: Hastings and Battle
First morning: explore Battle Abbey
Lunch in Battle and explore the shops on Battle High Street
Afternoon: walk a section of the 1066 Country Walk
Second morning: visit Bateman's
Cream tea alpaca experience at Fisherwood Farm
Afternoon: Explore Hastings and/or visit the beach
1066 Country 2-Day Itinerary: Rye
First morning: take a Seal Safari with Full Throttle Boat Charters
Lunch in Rye and explore the town centre
Afternoon: Bike ride or walk around Rye Harbour Nature Reserve
Second Morning: Visit Bodiam Castle
Lunch at Bodiam Boating Station, then paddleboarding on the River Rother
Late afternoon: Tour and tasting at Oxney Organic Vineyard
So, that's my guide to the best things to see and do in 1066 Country – including Battle, Rye, Hastings, and the Sussex Weald.
Explore the rich history, unique towns, and picturesque countryside of this stunning corner of East Sussex. This truly is one of Southeast England's top hidden gems!
If you've got a question – or a recommendation of your own – please leave a comment at the end of this post.