Some posts on this site contain affiliate links. If you book or buy something through these links, I earn a small commission (at no extra cost to you). Take a look at my privacy policy for more information.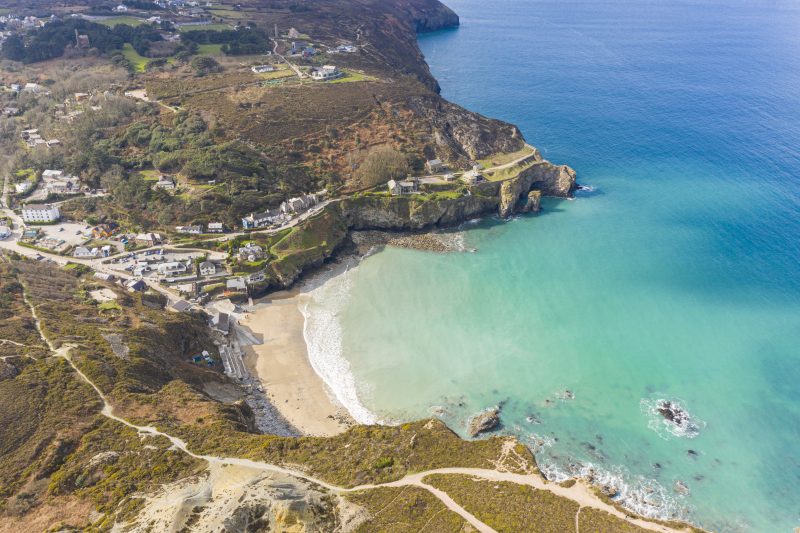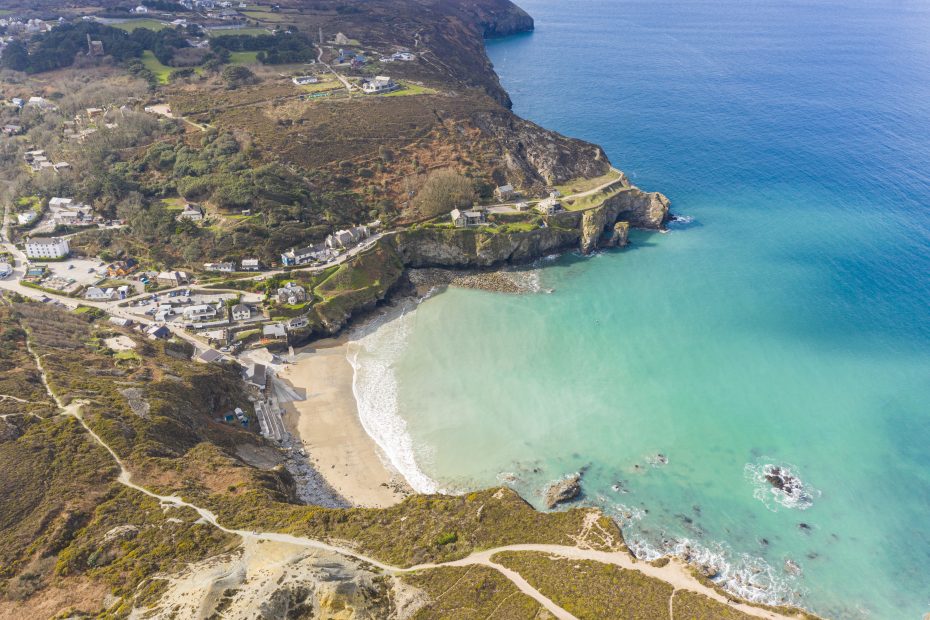 Planning a holiday in St Agnes, Cornwall? Let me help! This lovely village on the north coast of Cornwall is the PERFECT place to explore the county.
St Agnes is exactly what you want from a holiday in Cornwall. A beautiful beach, a wild and rugged coastline, and an unbearably cute village full of historic cottages, galleries, and independent shops.
Then there's the nearby St Agnes Heritage Coast, which is great for scenic cliff walks, surfing, exploring hidden coves, and wildlife spotting. And beaches, of course. LOTS of amazing beaches!
I recently spent the most incredible 4 days in St Agnes, staying at a stunning holiday cottage from Classic Cottages. Although I spent a lot of time in the village itself, I made sure to get out and see a bit more of Cornwall, too. If you're staying for a 4-night trip like I was (or even longer), there are plenty of places to explore nearby.
My guide below is designed to help you plan a holiday to St Agnes and explore the area! How to get there (and around), where to stay, and lots of ideas for things to see and do nearby. I hope it helps…
My trip to St Agnes in Cornwall was supported by Classic Cottages. As always, all words and opinions are my own!
Where is St Agnes?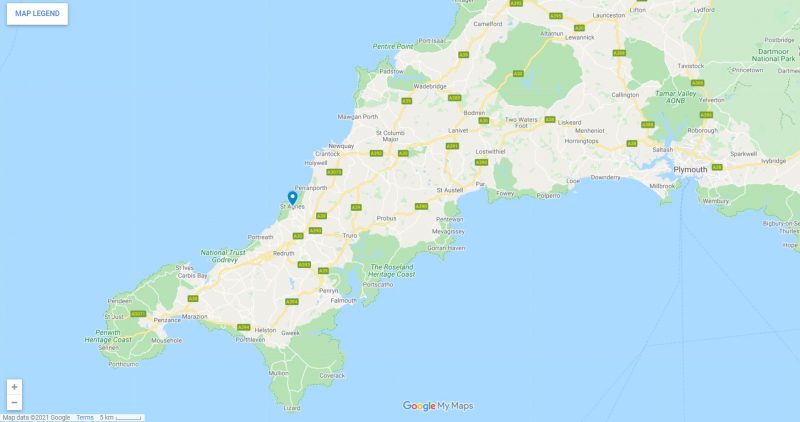 St Agnes is a large village on the north coast of Cornwall, about 10 miles (16km) southwest of Newquay. It's a popular tourist destination, known for its sheltered beach, rugged Heritage Coast, and nearby surf spots.
The surrounding area is also one of the 12 sections of the Cornwall Area of Outstanding Natural Beauty (AONB), while the St Agnes Heritage Coast is a designated protected area home to many species of wildlife.
St Agnes also lies at the heart of Cornwall's mining world heritage site. Tin and copper were mined here until the 1920s, and the ruins of old mining buildings can be spotted on many of the hilltops around the town. Cornwall's last active tin mine is also found a short walk from St Agnes!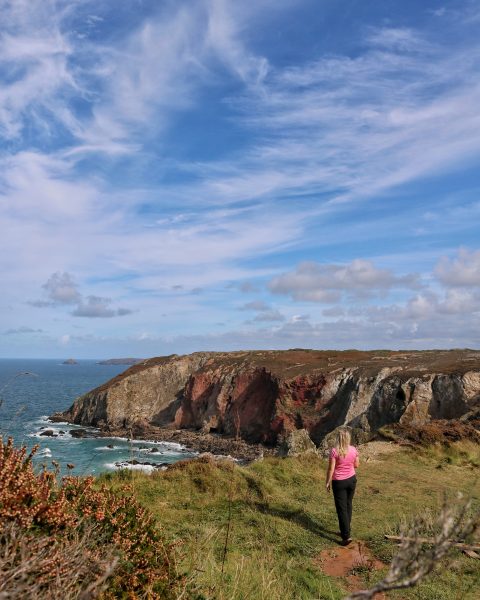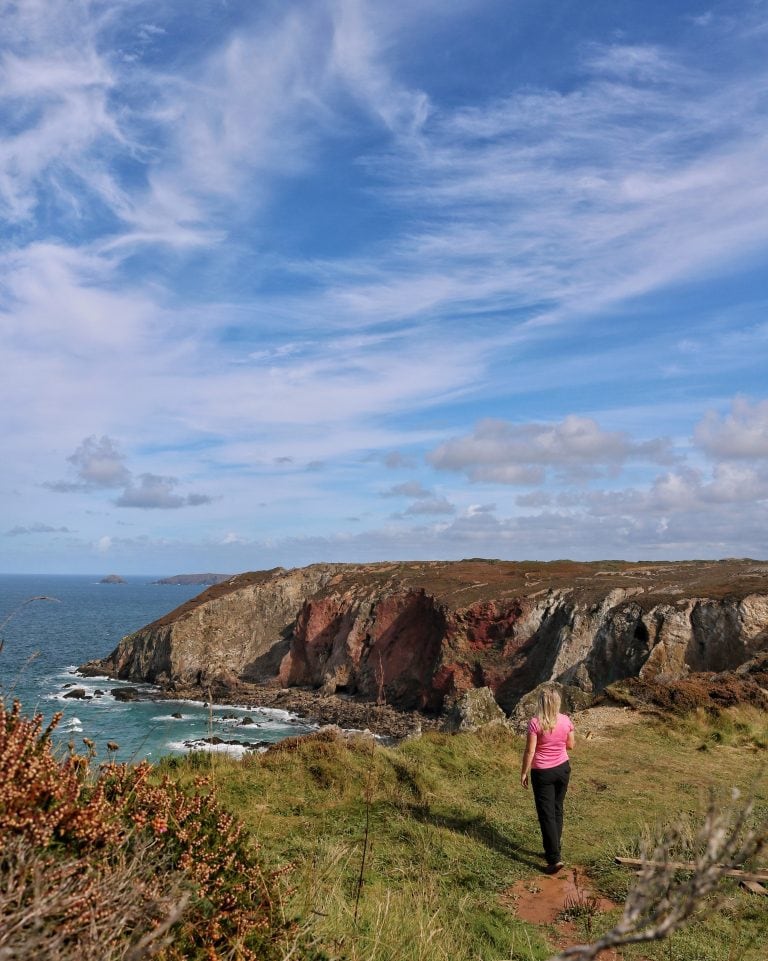 4 Days in St Agnes Cornwall
The following itinerary for St Agnes and Cornwall is just an example to give you some ideas. This was how I spent my time there, and it was based on a lot of research and past trips – so it is a pretty good starting point for planning your trip.
But of course, you can mix it up to fit in with your own plans – especially if you have more time. It's also a very good idea to check the weather when planning your St Agnes holiday and build your itinerary around that!
Day One: Explore St Agnes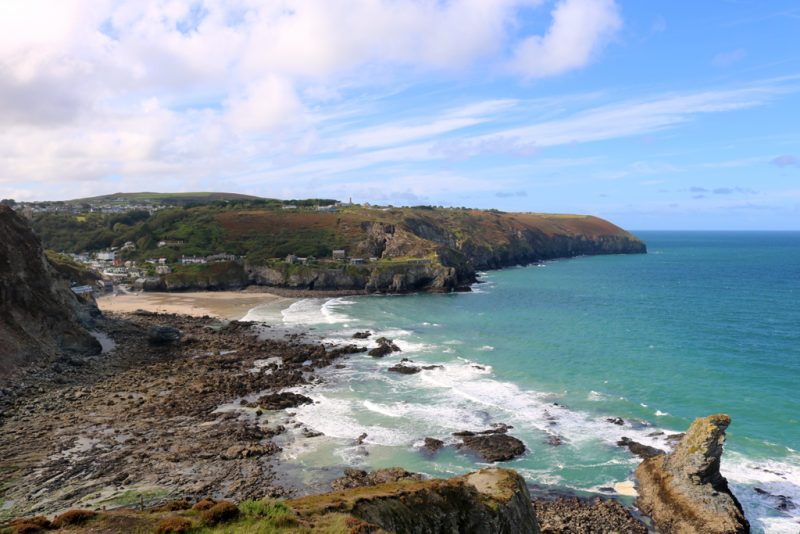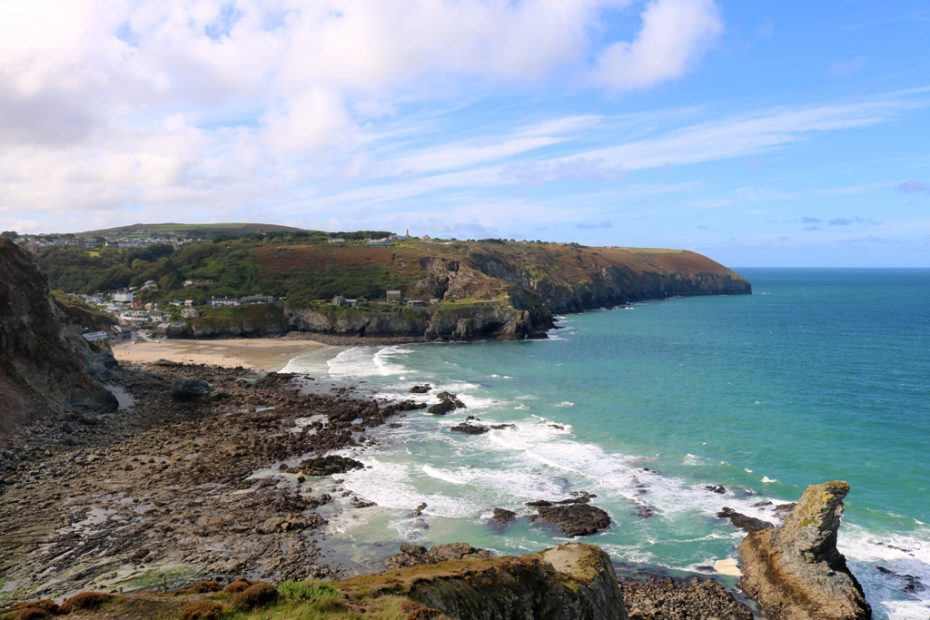 Spend your first day exploring the village of St Agnes. Head down to the beach for a swim, or go rockpooling if the tide is out.
In the village centre, you'll find lots of cute cafes, independent shops selling locally made goods, and several small art galleries. It's great fun exploring the steep and narrow streets in search of hidden gems and pretty cottages.
There's also a lovely cliff walk you can do from the beach around to St Agnes Head, looping back inland over St Agnes Beacon. The Beacon is a large hill towering over the village, which offers some incredible views along the coast.
It's also a great spot to watch the sunset. So this makes for a fantastic evening walk after you've arrived and settled into St Agnes!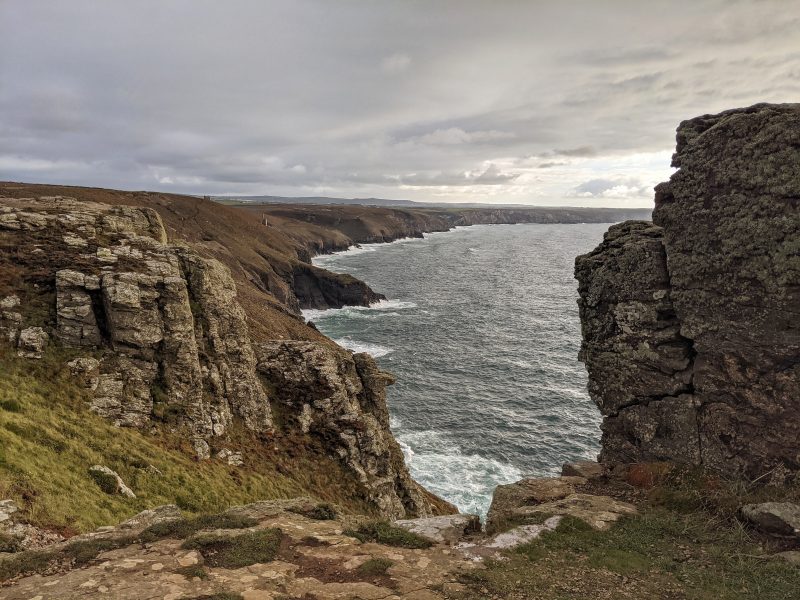 If you don't fancy cooking for yourself on the first night, grab a takeaway pizza from the Cornish Pizza Company in St Agnes (am-MA-zing handmade pizzas) or head to one of the many restaurants in town.
There's a surprising amount of pubs, restaurants and eateries for what feels like quite a small village! I didn't eat there, but the Taphouse looked fantastic, and Driftwood Spars comes very highly recommended!
Day Two: St Agnes Coastal Walk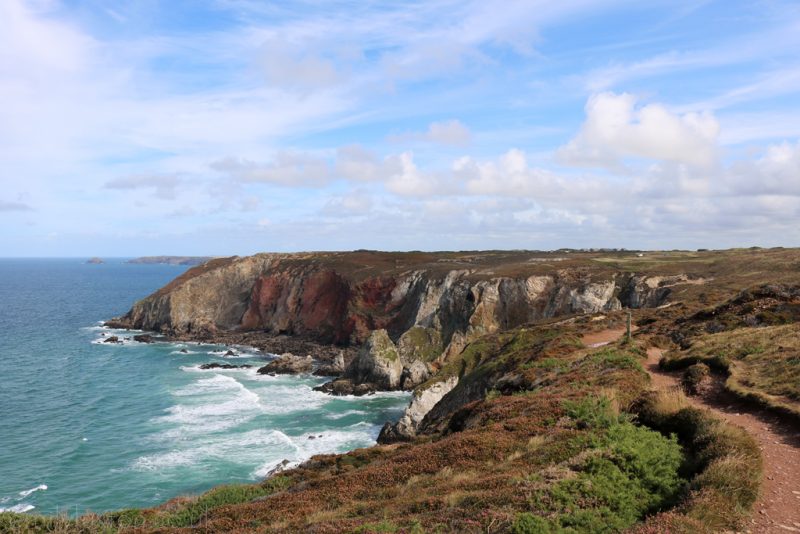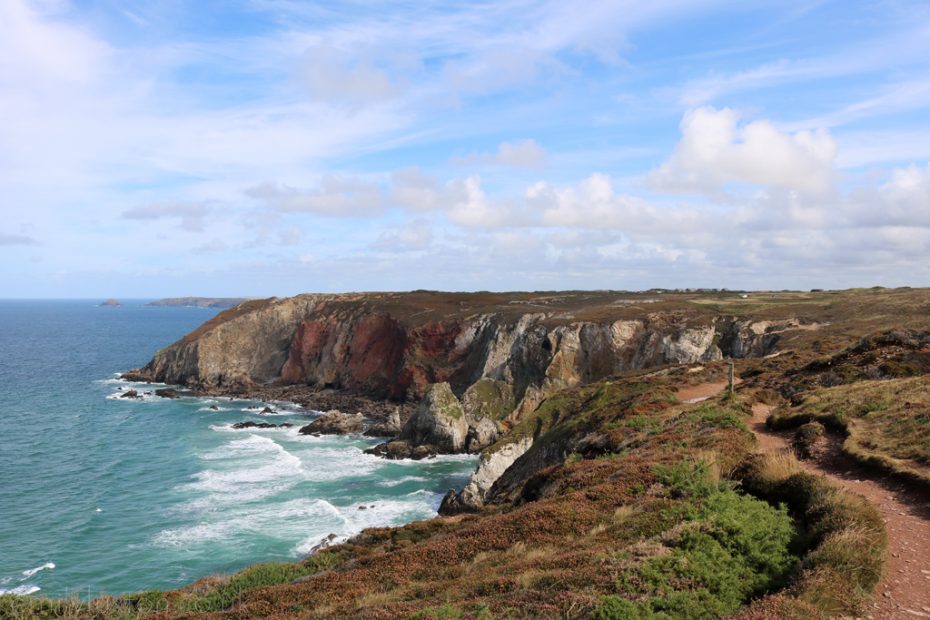 For me, any holiday in Cornwall is all about cliff walks – and St Agnes has some amazing ones!
I walked from St Agnes to Perranporth, the neighbouring town famed for its incredible white sand beach. It's about a 1.5-hour walk along the cliffs, with some stunning views along the way.
You'll also pass the Blue Hills Tin Mine: the last remaining tin production centre in Cornwall. If you have time, pop into the Visitor Centre for a self-guided tour to learn more about the mining and smelting process. Cornish tin has been mined since 2000BC and the area around St Agnes is famous for it, so it's worth visiting the mine while you have the chance!
Pack your swimming stuff, as the beach at Perranporth is a gorgeous place to cool off! There are several fish and chip shops if you need lunch, as well as a lovely beach cafe right on the sand.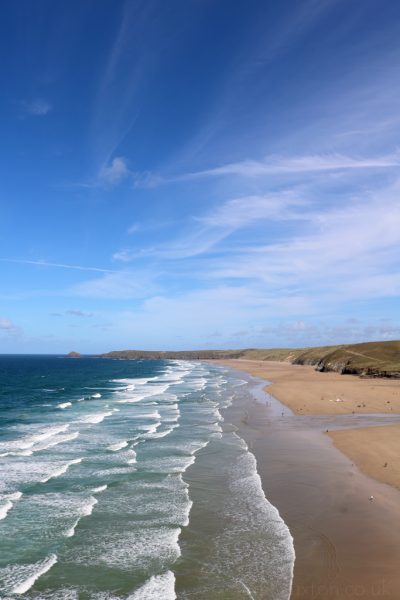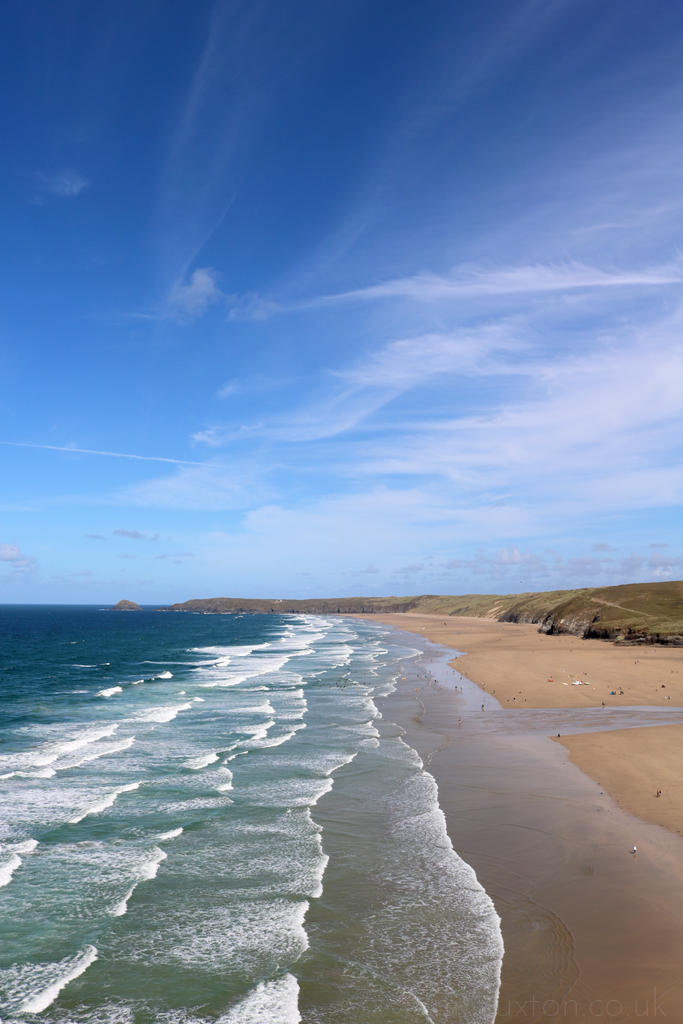 From Perranporth, I kept walking all the way to Holywell – another 2 hours or so – then took the bus back. This part of the walk goes up and down the sand dunes at the back of the beach, then curves along the edge of the cliffs at Penhale Point to reach a small, rocky peninsula at Holywell.
The South West Coast Path runs all along the north Cornish coast. It's well signposted and easy to follow, and they have lots of great walking guides on their website. So you can just pick a section near St Agnes to suit your ability!
Day Three: Road Trip to the Lizard Peninsula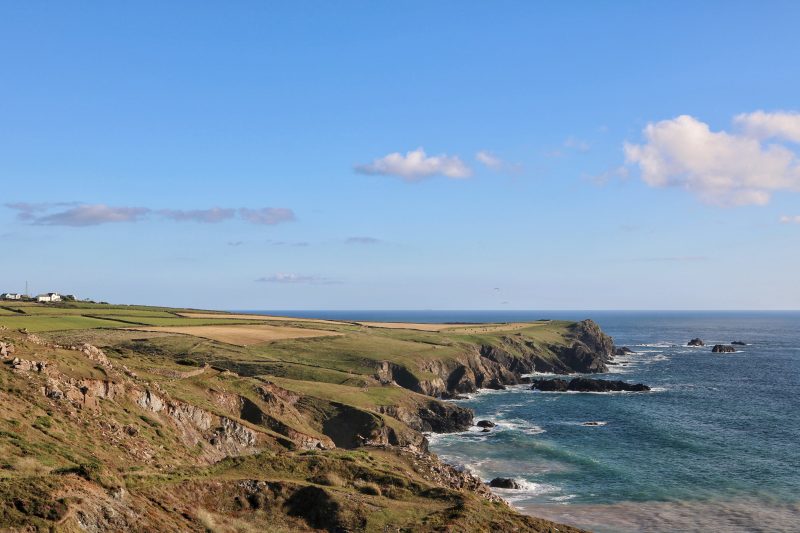 Wanting to see a little more of Cornwall than just the area around St Agnes, I headed down to the south coast on my third day. As south as you can get, in fact!
Lizard Point is the southernmost part of mainland Britain. It's a rocky point of land jutting off of the Lizard Peninsula, an absolutely stunning – and surprisingly peaceful – area of west Cornwall. It's also less than an hour's drive from St Agnes, making for a nice, easy day trip.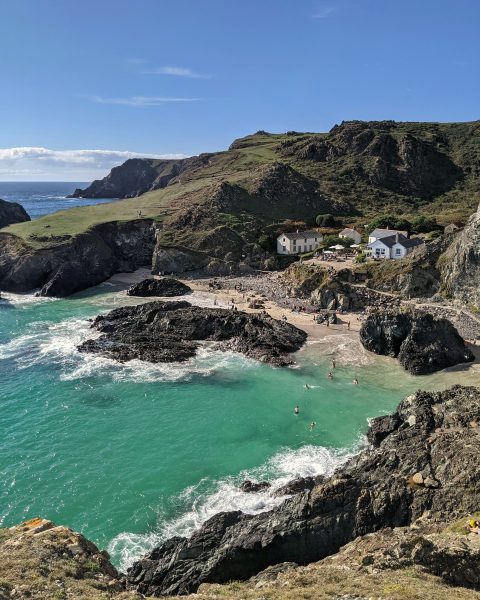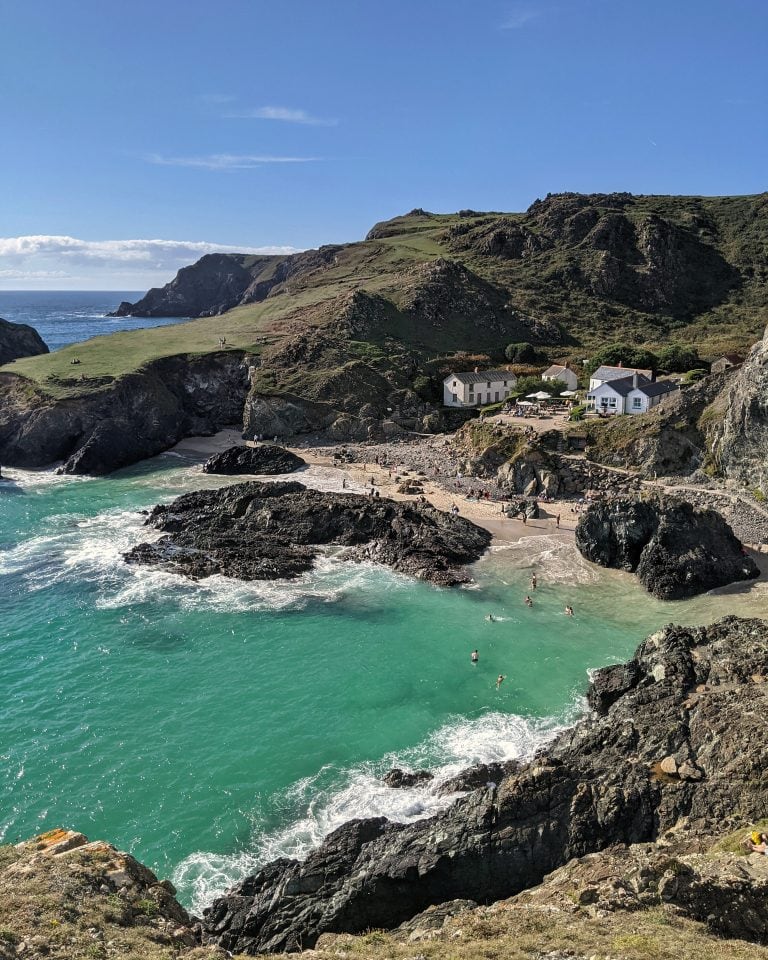 You can make a mini road trip of it, stopping off in the seaside town of Falmouth first before driving down to the Lizard Peninsula and visiting a few beaches and beauty spots there. Like these, for instance:
Lizard Point – southernmost point in Britain.
Kynance Cove – pictuesque beach in a rocky cove.
Roskilly Farm – a working dairy farm and the home of the famous Cornish ice cream.
Kennack Sands – two beaches known for their rock formations and cave.
Trebah Garden – subtropical gardens
Cornish Seal Sanctuary
Alternatively, the walk from Lizard Point to Kynance Cove and back is a stunning one. Kynance Cove is one of the most photographed places in Cornwall, and when you emerge on top of the cliffs overlooking it you'll immediately see why!
Day Four: Bike the Camel Trail to Padstow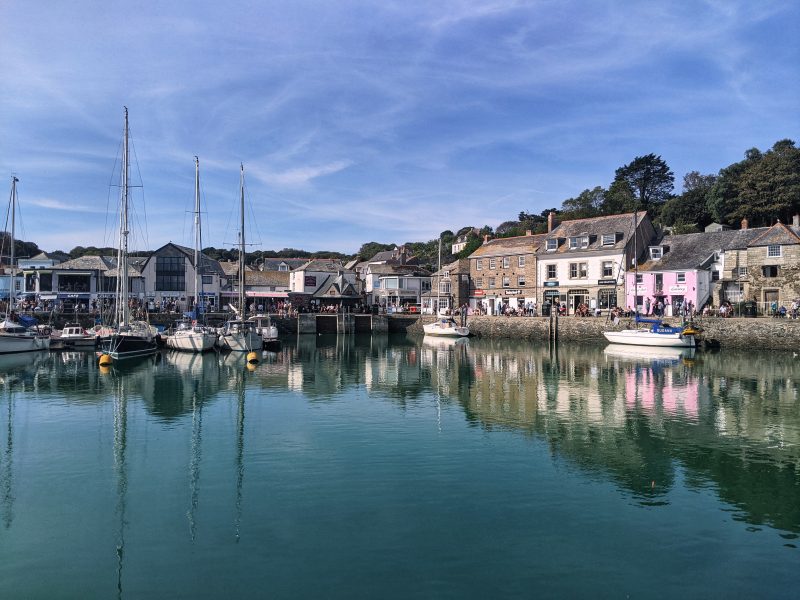 Famous for its pretty harbour and Rick Stein's fish and chips, Padstow is a must if you're visiting the north coast of Cornwall. And it's only about 40 minute's drive from St Agnes, so it's easy to include in your holiday itinerary.
Make a day of it by cycling along the Camel Trail to Padstow. This is a lovely cycle path running along the River Camel from Wenford Bridge to Padstow, via Bodmin and Wadebridge. It's built along an old railway line, so it's relatively flat most of the way – perfect for a lovely, relaxing bike ride, dotted with the occasional disused station platform!
I rented a bike from Camel Trail Cycle Hire in Wadebridge (adult bike £16 for the day). They were great! Good quality bike and really helpful, friendly staff. I'd happily recommend them!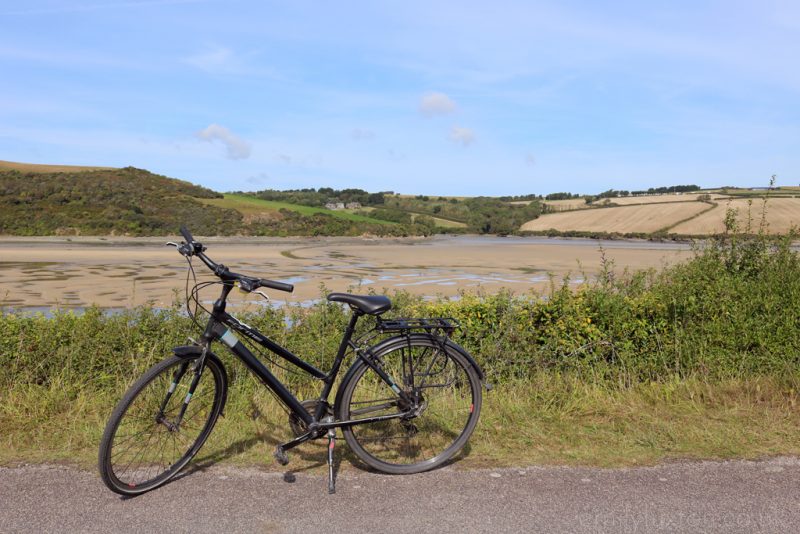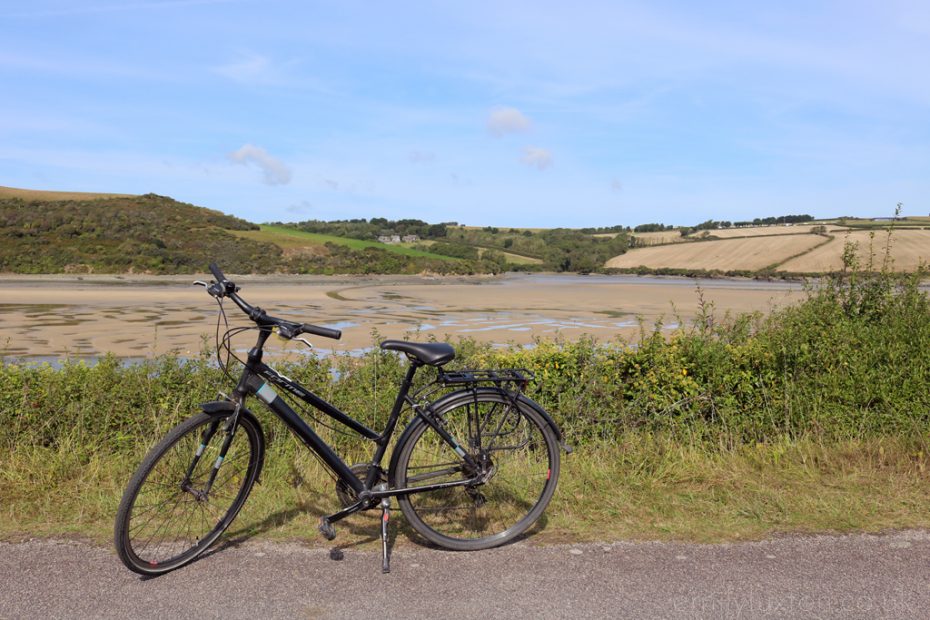 From there, I cycled up to Padstow first, and picked up some fish and chips from Rick Stein's for lunch. The fish shop was BUSY at lunchtime, but my chilli fish burger was worth the wait!
I then cycled all the way from Padstow to Bodmin, stopped for ice cream at one of the cafes along the trail, and cycled back to Wadebridge.
It was kind of a backwards way to do it as Wadebridge is the halfway point, so it's probably better to hire a bike in Bodmin, then cycle to Padstow and back, if you want a longer bike ride.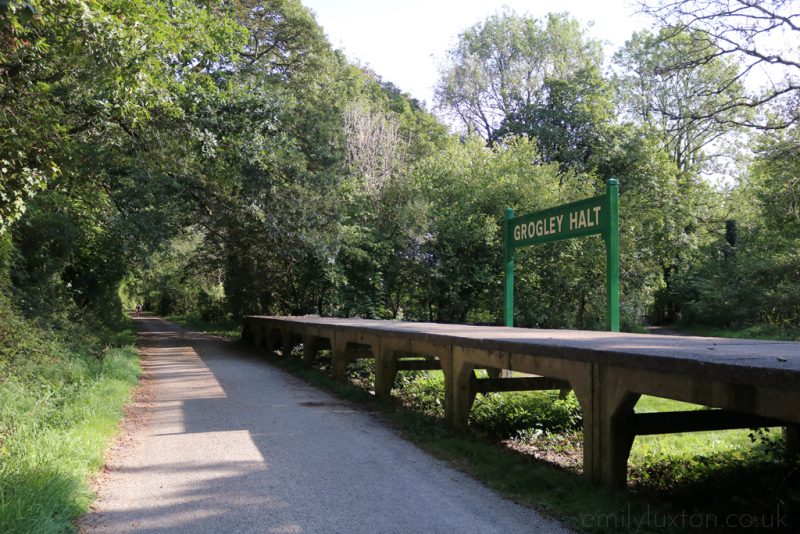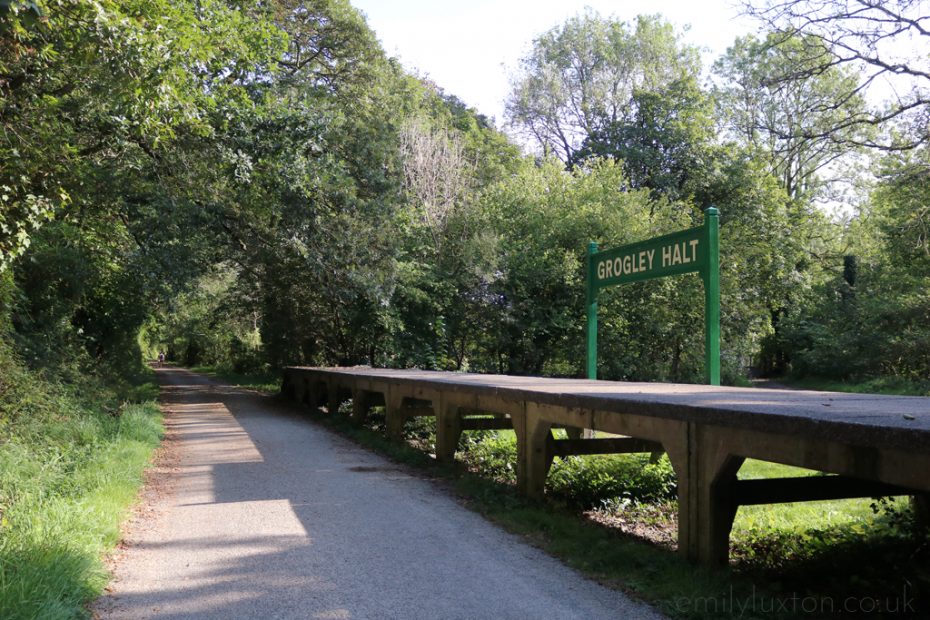 The Bodmin to Wadebridge section is mainly woodland, which is really peaceful and pretty, while the section between Wadebridge and Padstow is more open with views of the Camel Estuary.
This is a great day trip for your last day, as Bodmin is on your way home from St Agnes.
If you Have More Time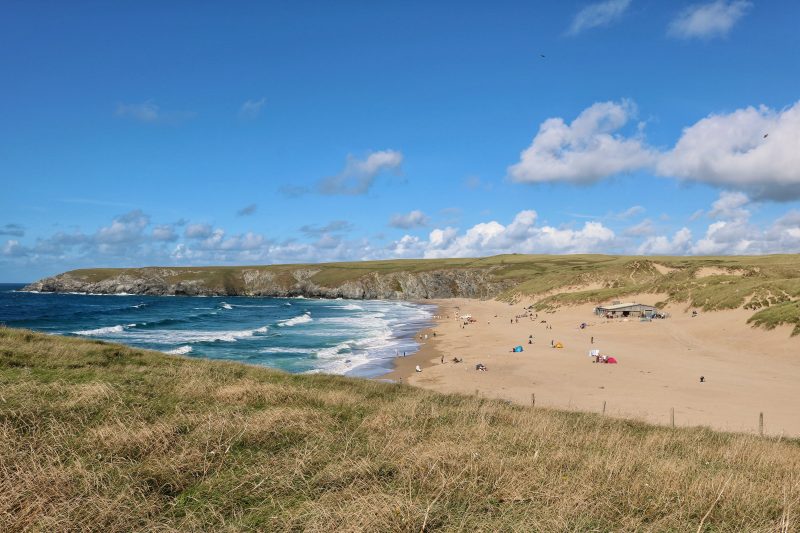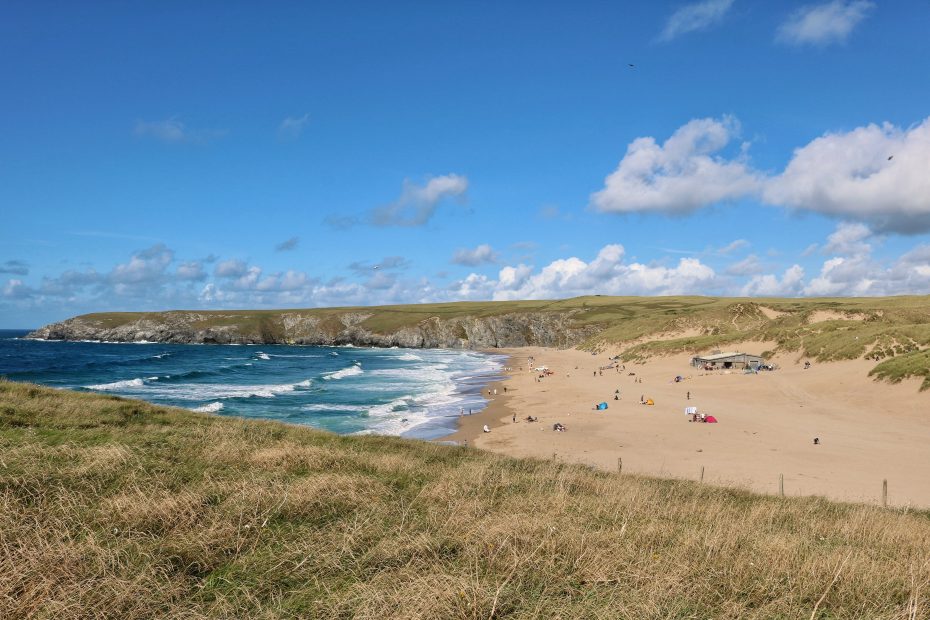 Staying in St Agnes longer than 4 days? There's still plenty more to see and do – the itinerary above was just to get you started!
Add in some beach days if the weather cooperates. Trevaunance Cove, Holywell, and Perranporth are some of the best beaches for swimming near St Agnes.
The north coast waves looked a bit too fierce when I was visiting, so I drove down to Falmouth on the south coast for a beach day. I can strongly recommend Gyllyngvase Beach – absolutely beautiful little beach with great water for swimming!
There are plenty more cliff walks around St Agnes and all along the north coast of Cornwall to keep you active. You could even book a surfing lesson, or try some other watersports.
You can rent kayaks, SUPs, and snorkel equipment from Koru Kayaking, while Breakers Surf School offer surfing lessons in St Agnes. Surfing is one of the best things to do in Cornwall so you really should give it a try!
Where to Stay in St Agnes
On my holiday in St Agnes, I stayed at a stunning self-catering holiday cottage from Classic Cottages. They have over 700 cottages all across Cornwall, including lots of really lovely ones in St Agnes.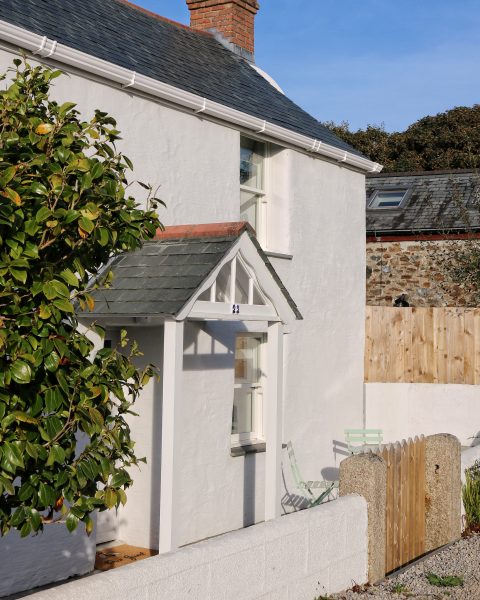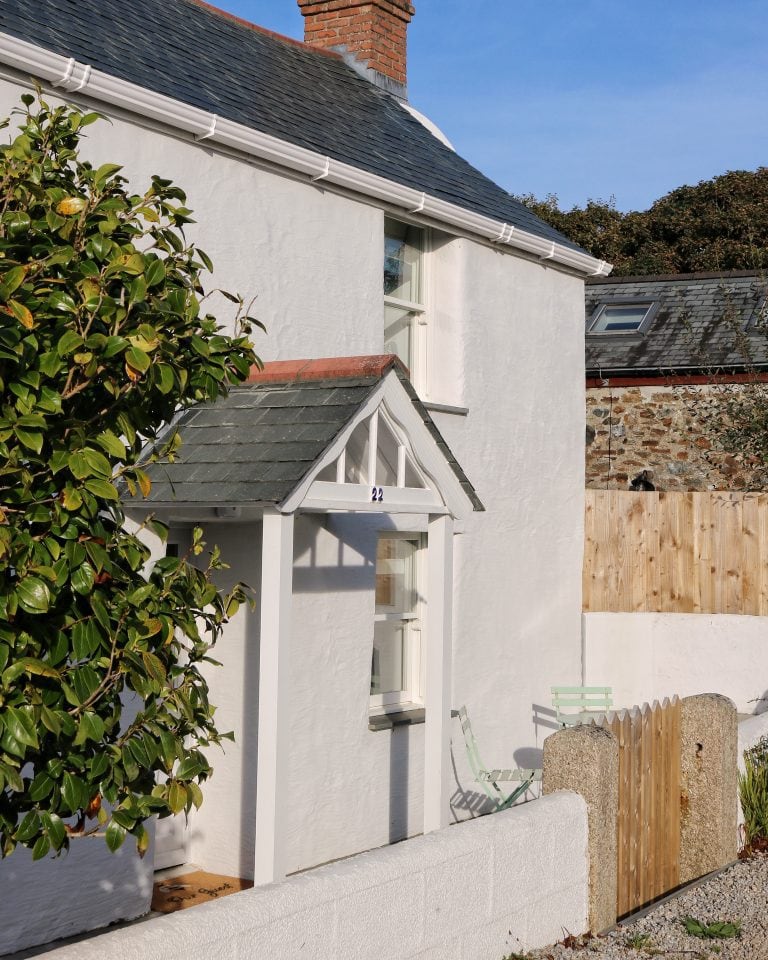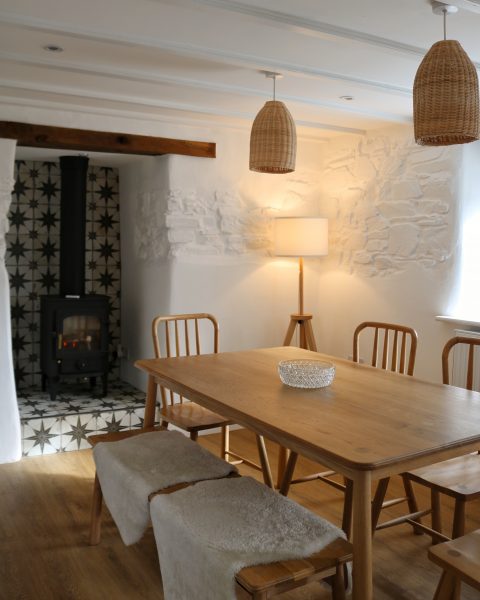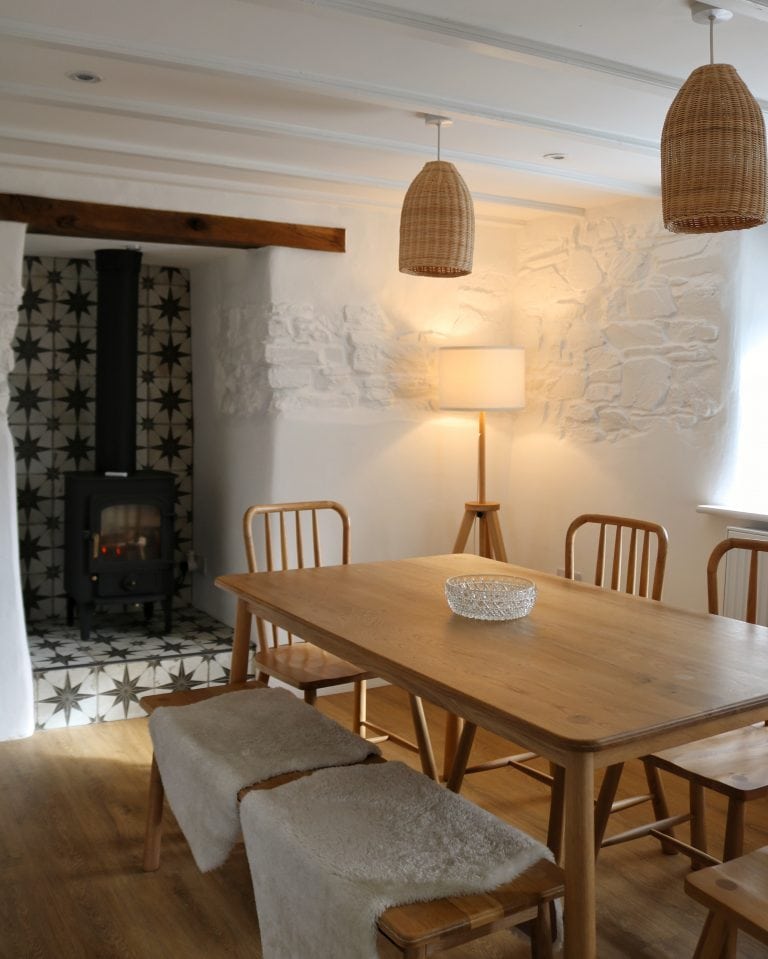 Classic Cottages only take on properties that meet their high standards – which means you don't have to trawl through hundreds of subpar listings, wondering if the reviews are real! Because every single Classic Cottages property is carefully chosen and regularly inspected, you can book with confidence.
Self-catering cottages are a great option for a St Agnes holiday, especially as there aren't many hotels in the village. Holiday cottages also feel much more homely! And they come with some handy conveniences – like having access to a washing machine after a long day at the beach!
Bower Cottage St Agnes
I stayed at Bower Cottage: a gorgeous, white-washed cottage on a quiet lane on the outskirts of St Agnes. It's a historic, characterful property that's been beautifully renovated to give it a fresh, contemporary feel throughout – whilst still holding on to that cute, cottage-y feel.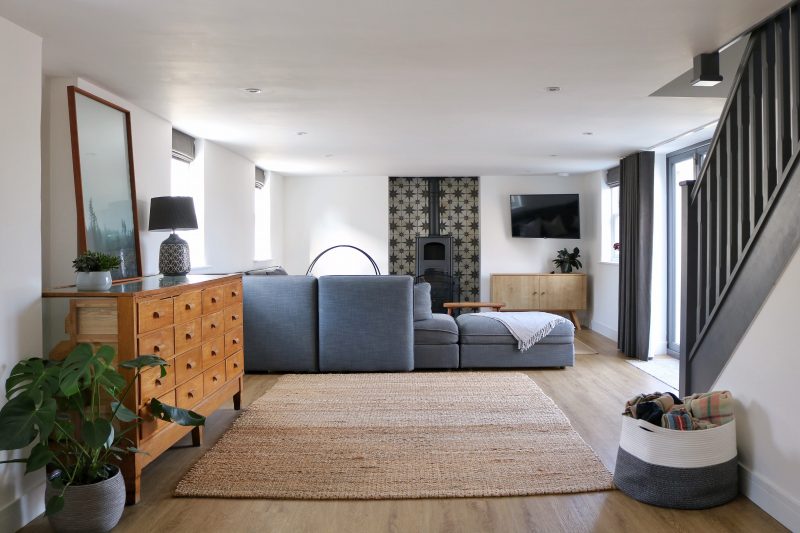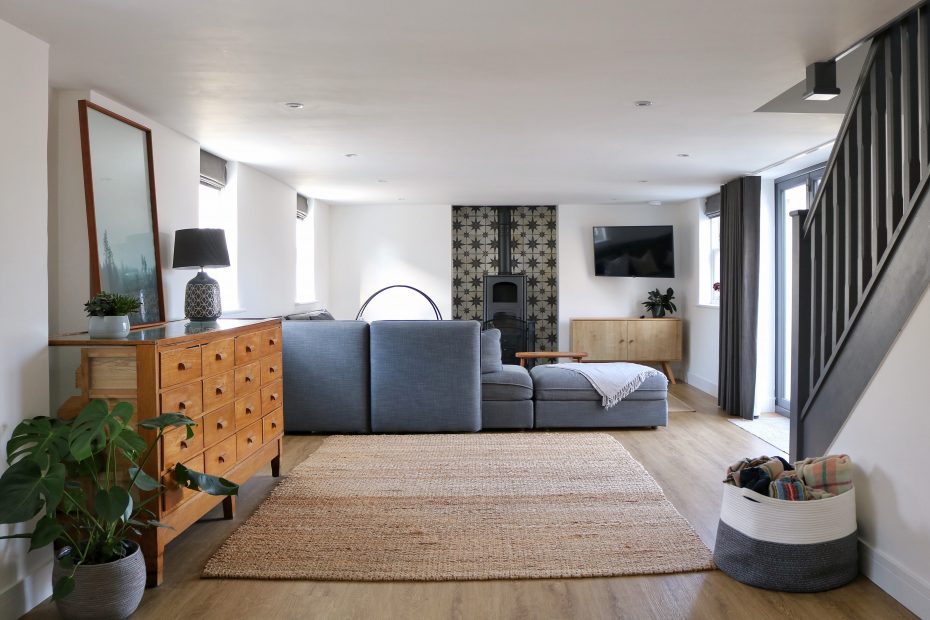 It's also incredibly spacious! There's a massive, open-plan lounge and dining area on the ground floor, plus a good-sized kitchen and a separate utility room. With three double bedrooms – two with en suites – plus a bathroom and a downstairs toilet with shower, there's more than enough room for six guests (plus two cots if you're travelling with a baby).
The bedrooms were all beautiful – especially the large master bedroom, with its tropical vibes and roomy en suite.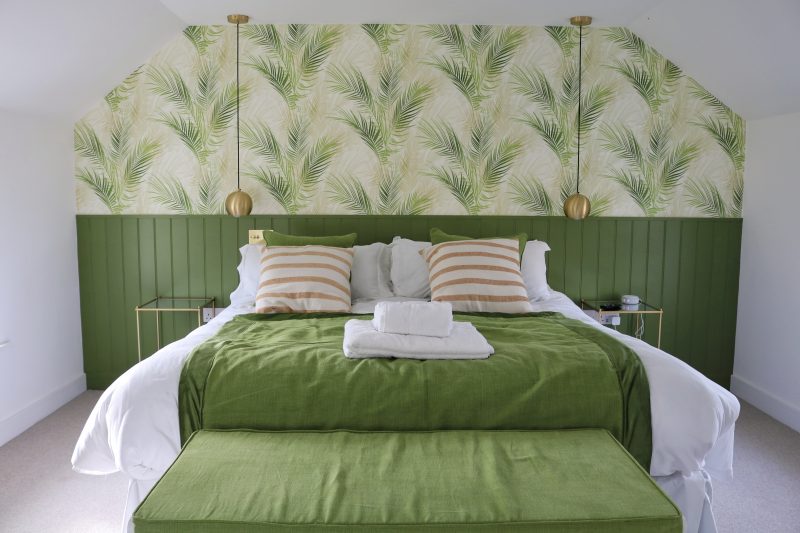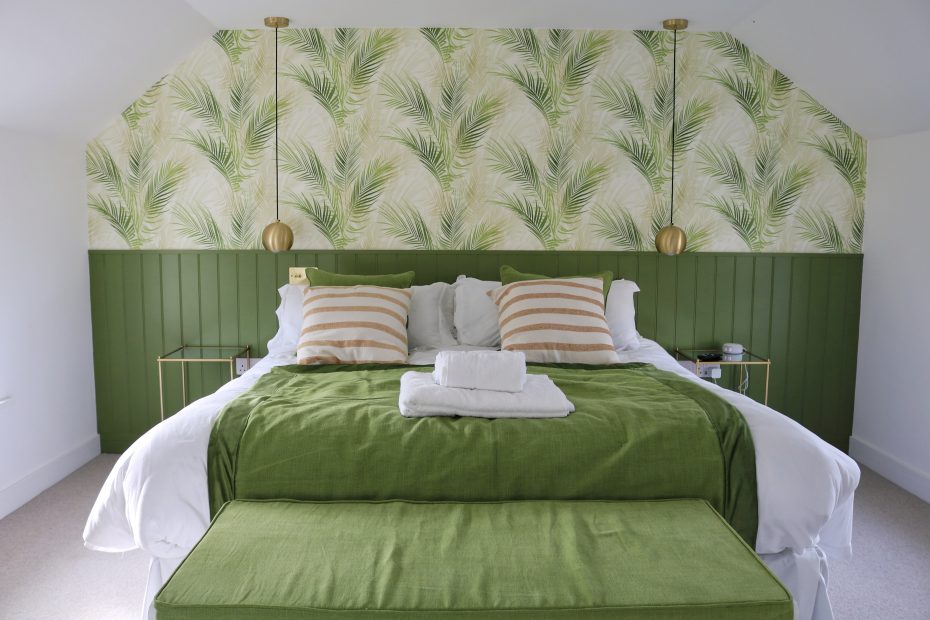 But it was the lounge, with its huge corner sofa and inviting log fire, that stole the show! That and the kitchen; a stunning, contemporary space with a big kitchen island and loads of modern facilities.
Bower Cottage was genuinely one of the best places I've stayed in a long time, and I'd happily recommend it to anyone looking for a holiday cottage in St Agnes.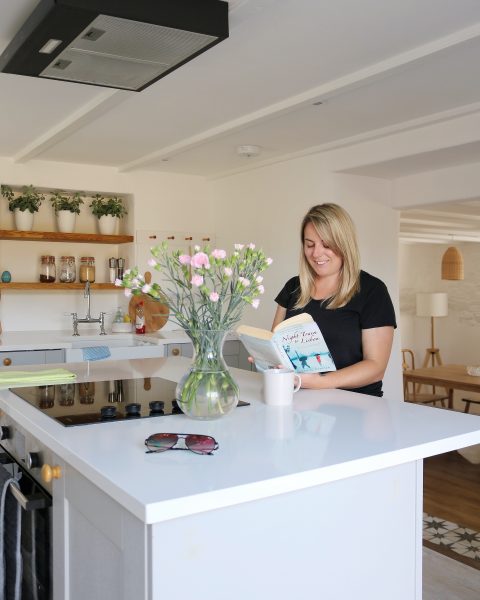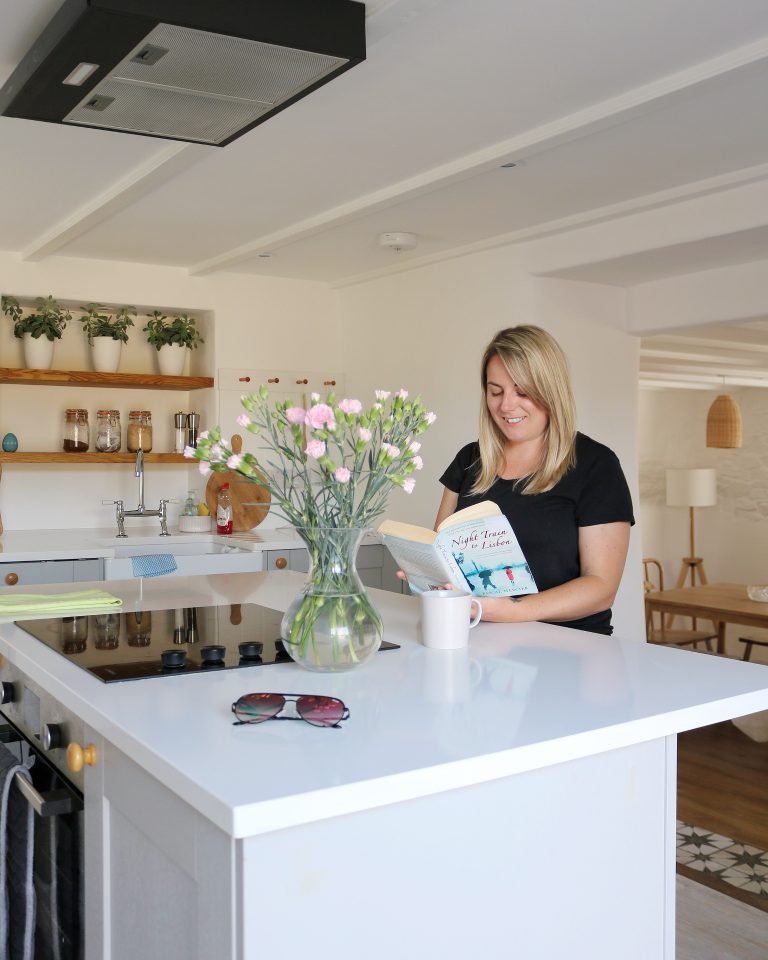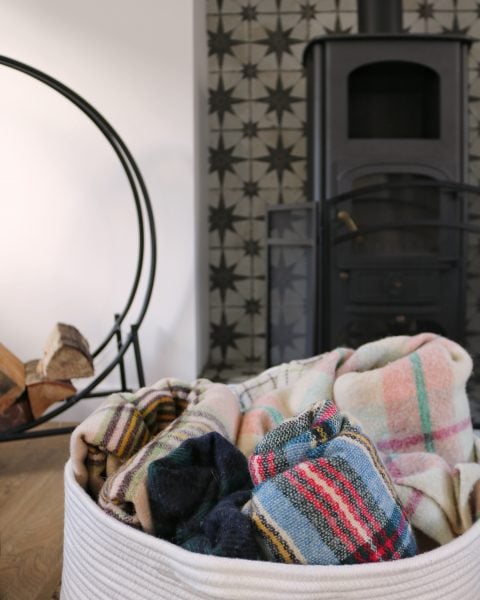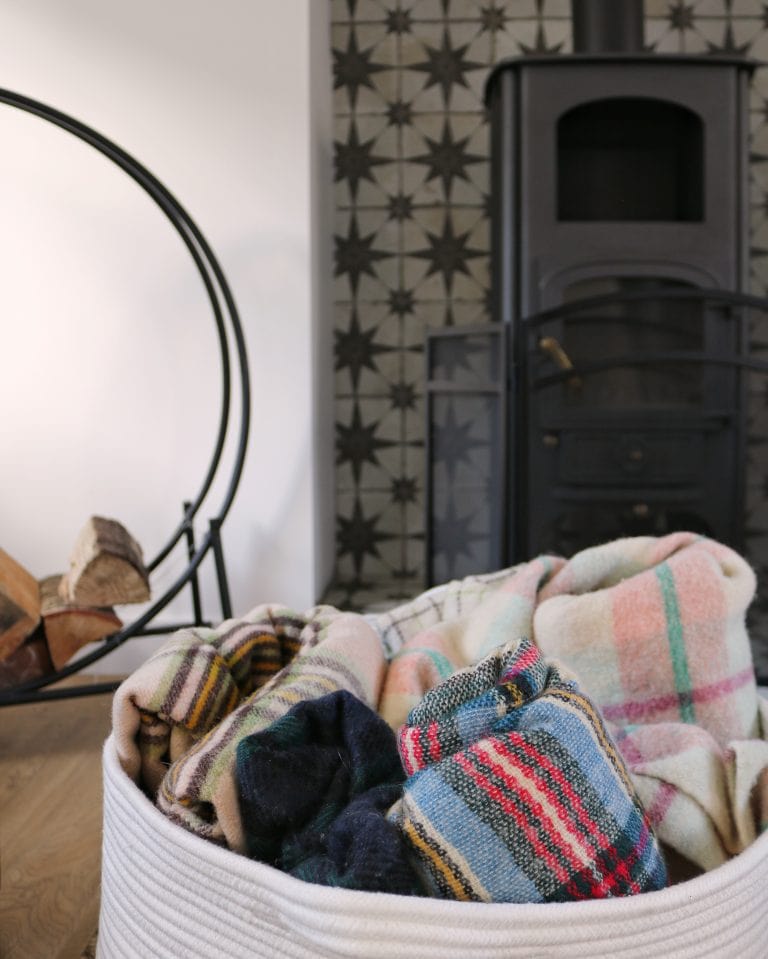 Self Catering in St Agnes: Food Shopping
If you are self-catering in St Agnes, bear in mind that there's only a small convenience store in the village. The closest supermarkets are in Redruth or Truro, both about 20 minutes drive from St Agnes. So it's a good idea to stop and do your food shopping before driving into St Agnes – or book a delivery in advance!
How to Get to St Agnes – and Around Cornwall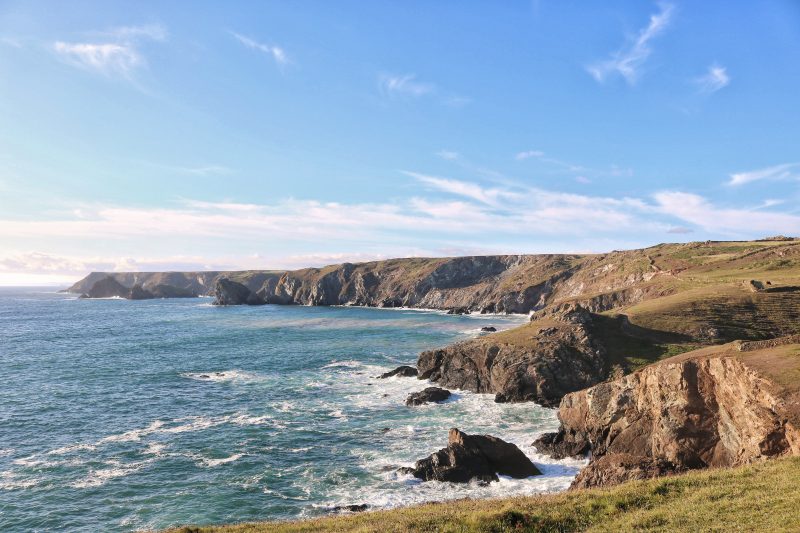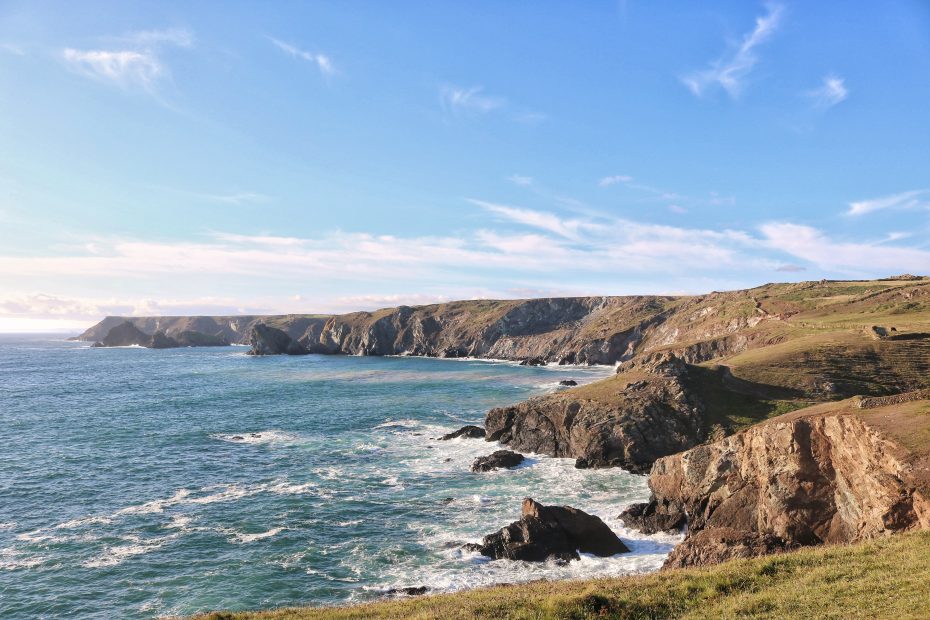 By Car: When the traffic isn't too bad, driving is usually the most convenient way to reach St Agnes. Especially if you want to bring your own car on holiday.
If you have time, try to take the scenic A39, nicknamed the "Atlantic Highway" along the northern coast. It's slower if you're coming from London, but often quieter than the busy A30, and a really lovely drive.
When driving, your best bet is to follow the satnav to St Agnes as it'll update to avoid any traffic.
By Train: You can take a train to Truro (from London it's the Great Western Railway service from Paddington – just under 4.5 hours). From there it's a 20-minute taxi or 30-minute bus ride to St Agnes.
By Bus: You can also take a bus to Truro and change there for St Agnes, but from London the bus ride is about 7.5 hours so it's probably not the most desirable option.
By Air: If you're travelling to Cornwall by air the closest airport is Newquay Airport. From there it's a 35-minute drive to St Agnes. From Newquay Airport to St Agnes by bus takes around 1 hour 15 minutes and requires a change.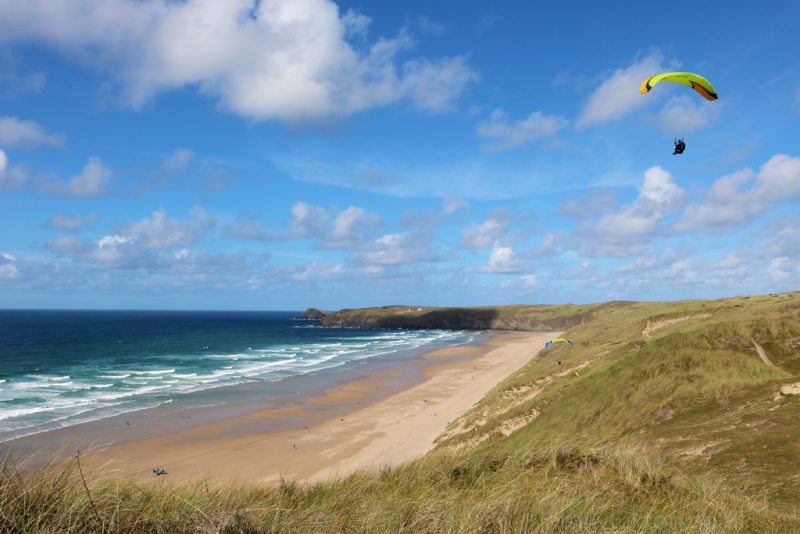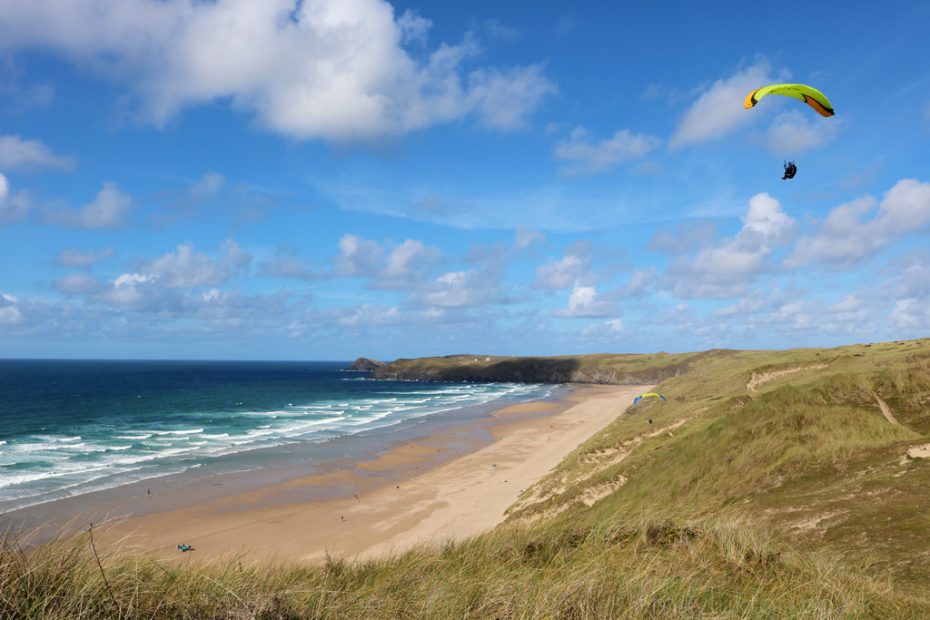 Getting Around Cornwall
The easiest way to get around Cornwall is by car. If you're not taking your own, you can rent one in most large towns. The closest place to rent a car in St Agnes is in Truro.
Don't want to drive? You can still get around Cornwall without a car. There's a pretty decent bus network in place which calls at a lot of the towns and areas I've mentioned above.
The U1 and U1A buses from First Bus serve St Agnes, running between Newquay and Falmouth via Truro. In Truro, you can change for buses which will take you on to Penzance, Helston (for the Lizard), and Bodmin. It's slower and many of the buses only tend run once an hour, but it's certainly doable. I found that Google Maps was usually fairly accurate with expected bus times etc, so you can use that to plan your journeys.
Read More
I hope you enjoyed my guide to visiting St Agnes and Cornwall! Here are some more posts you may find useful:
What to do in St Ives, Cornwall
Best Places to Visit in the South of England
15 Epic England Road Trips for your UK Bucket List!
Pin This Post: