Some posts on this site contain affiliate links. If you book or buy something through these links, I earn a small commission (at no extra cost to you). Take a look at my privacy policy for more information.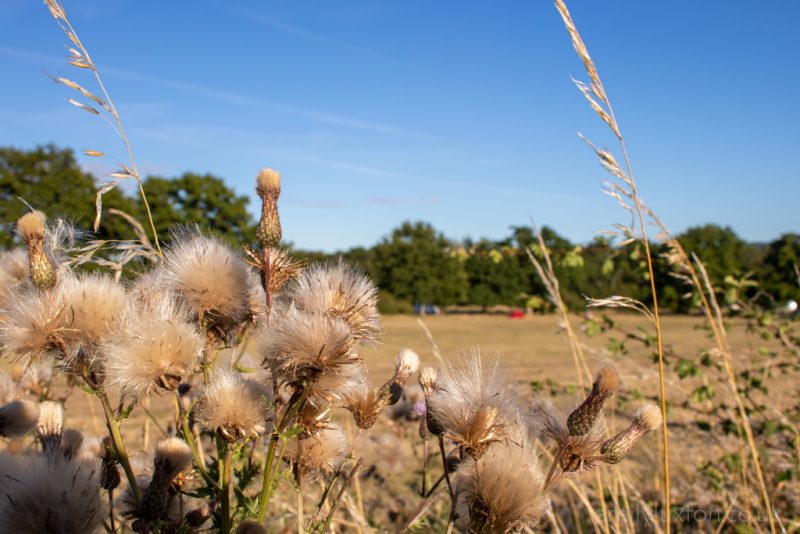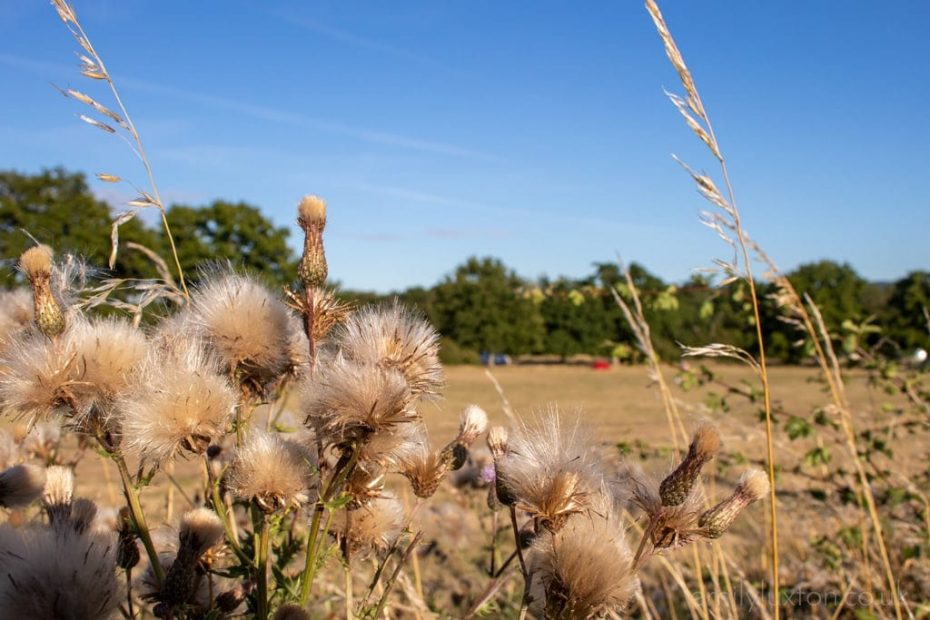 This feels so weird. For the first time in MONTHS, I have a trip to write about. My booked-on-a-whim, one-night-only, solo camping trip to the South Downs. It's been so long I've forgotten how to start!
I wanted to begin this post with one of those "this is when it hit me" moments. You know, some big hook to draw readers in, get you all enticed to read on. And it's not like I don't have a few to choose from. Sitting on crinkled yellow grass, sipping a lukewarm beer as I watched the sunset. Watching the moon rise over my tent in the darkness, and satellites sail across a sky full of crystal-clear constellations. Waking up stiff and tired and sore, but the good kind. Remembering that there is a good kind.
But the truth is, this was just a short, not-even-24-hours, overnight camping trip in the South Downs, at a campsite 30 minutes from my house. It's not quite the stuff of life-changing travel stories. What it is, though, is the realisation that adventure doesn't have to be a ten-hour flight away.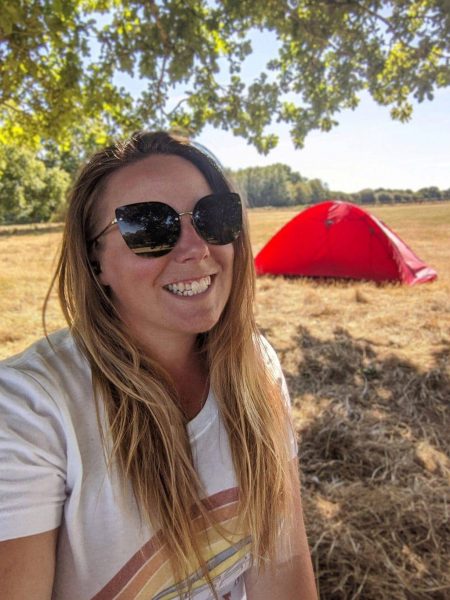 My First Time Solo Camping
On a last-minute whim, I decided to go solo camping last week in search of a mini-adventure. I had to force myself into it. Months of nightly Playstation and binge-watching everything on Netflix have made me soft and comfortable and just a bit lazy. Much as I love solo travel and adventure, they're not things that come naturally to me, and lockdown seems to have stifled my mojo somewhat. But, force myself I did – because I needed to remind myself what adventure felt like.
I've never been camping solo before. In groups, with friends, on organised trips like my Trek America adventure… but never alone. So, missing solo travel, wanting an adventure, but pretty much flat-broke… I decided camping would be the answer. The perfect post-lockdown antidote to my chronic laziness.
Despite my fearless, badass solo traveller image (!) I'm also pretty nervous about most things. So I decided I needed a practice run. Hence booking the nearest cheap campsite I could find, for just one night!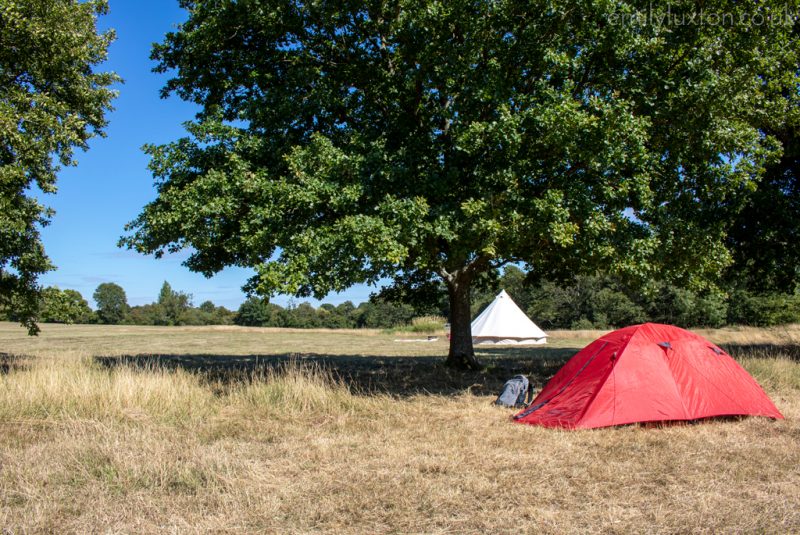 Clarefield Copse Wild Campsite
I found Clarefield Copse Wild Campsite on Pitchup – a campsite booking site which makes planning a lot easier – and paid a tenner for a night. The campsite is right outside Petersfield, in the South Downs, and basically just down the road from my house. It might have only taken half an hour to get there, but once I'd got my tent up (feeling perhaps a little too proud of myself for getting it done solo) I felt like I was in the middle of nowhere.
There were only about seven or eight other groups camping on the site, and we were all about as far apart as you could get. The campsite was as close to wild camping as it gets without actually wild camping, with just a couple of portable loos and a single tap for fresh running water. No showers, no check-in – just simple, back-to-basics camp life. I pitched up next to an oak tree, on the right side to get shade in the morning, and felt cut off from everything back home. Almost like I was travelling again!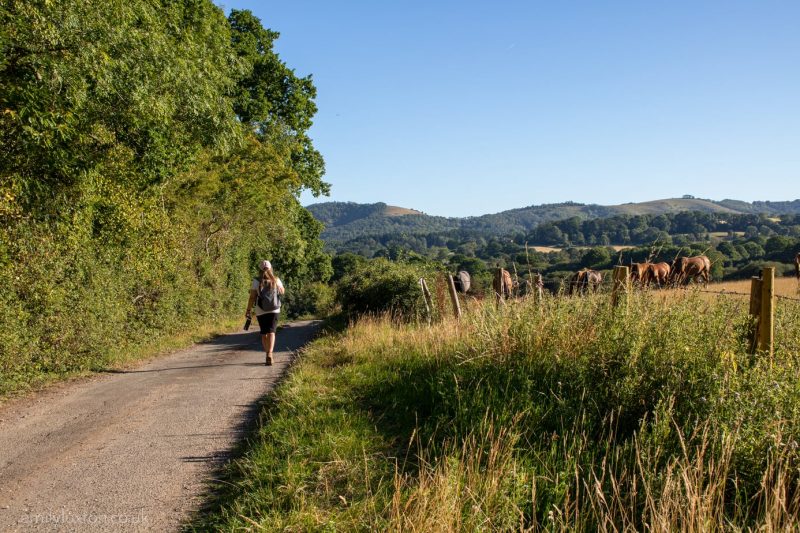 Camping in the South Downs
The campsite was LOVELY. Honestly. I know there was barely anything there but it was exactly what I wanted. Just wild enough to feel like a true adventure, but not too remote.
I pitched up and went for a walk in the countryside, following signposts and taking turnings at random until I inevitably got lost. Not worryingly lost, just wading-through-bramble-patches and stumbling-into-a-moody-gang-of-cows lost. The afternoon summer sun was slanting down through branches and catching on the yellowed long grass. I crossed a couple of rivers via increasingly untrustworthy bridges. A deer leapt across the path in front of me. I didn't see another human soul for hours. It was wonderful.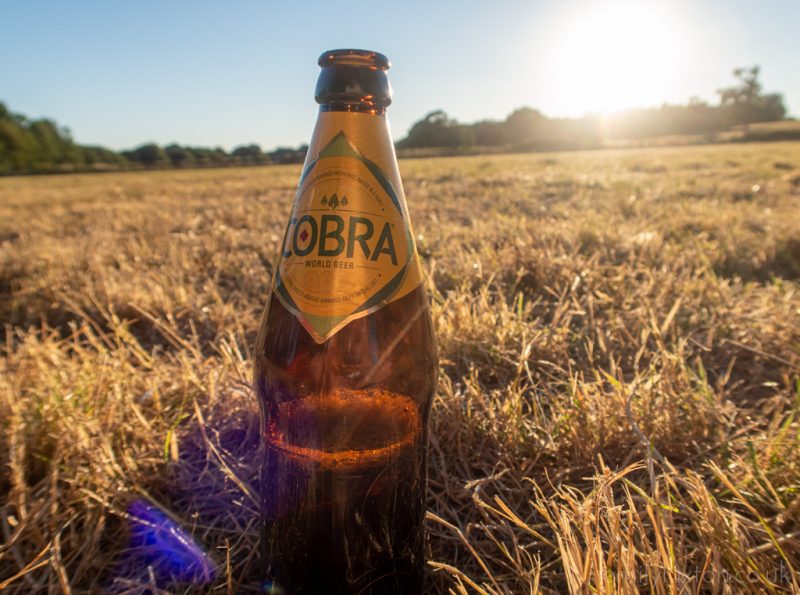 Eventually finding my way back, I sat in the campsite eating a picnic dinner and sipping a lukewarm beer while the sun went down. All the other campers had firepits, proper stoves, little tables and fold-out chairs, cutlery… I felt out of place with my Meal Deal and my cheap beer. I felt out of place being the only solo camper on the site. But I forced myself not to care!
Horses grazed in the next door field, wood pigeons cooed quietly, leaves rustled. It was like someone had condensed all the best bits of the English countryside and used them to create one perfect day.
Nightfall
After night fell, I sat out until I was too cold to sit out any more, watching the moon rise over my tent through the leaves of the huge oak tree. Overhead, the stars were so bright I was able to capture the plough on my phone. That same oak tree spent the night dropping leaves onto my tent, each little noise making me jump and pulling me back from the brink of sleep. The neighbouring horses threw in noises of their own – the horrifying sounds of what I suspect were amorous activities – which sounded terrifyingly close to my half-asleep ears.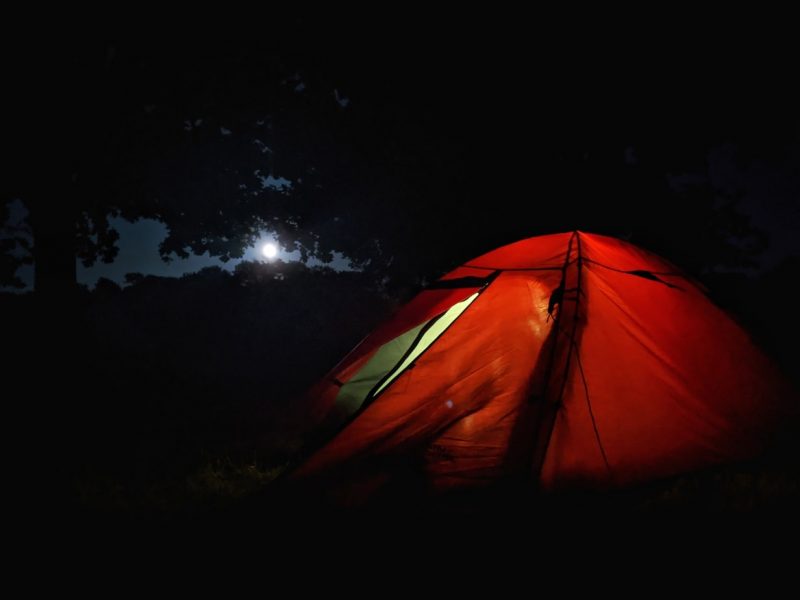 I woke up stiff, and tired, and too hot. I didn't have an inflatable mattress so I slept on a yoga mat. My neck was sore and I ached all over. But it all felt good, like being grumpy for real reasons for a change. Like I'd been on a proper adventure, however small.
Adventure is out there…
Maybe my best "this is when it hit me" moment was the sketchy-as-hell, wobbly, nearly-broken wooden plank of a bridge I crossed while lost in the surrounding countryside. Just about as wide as my shoulders, held together by chicken wire with a single, half-collapsed railing… it felt like a bridge you'd cross somewhere in a Central American jungle. And there it was – the realisation that you don't need to leave England to find adventure!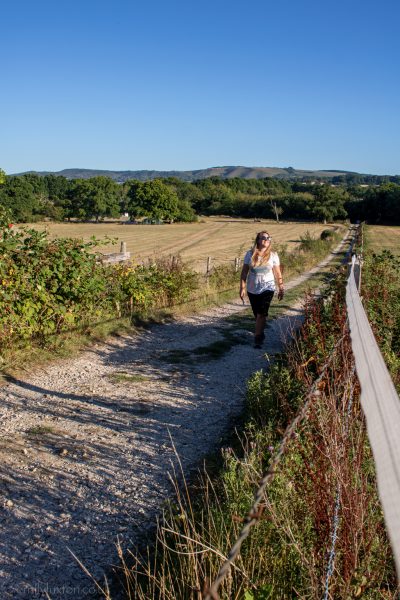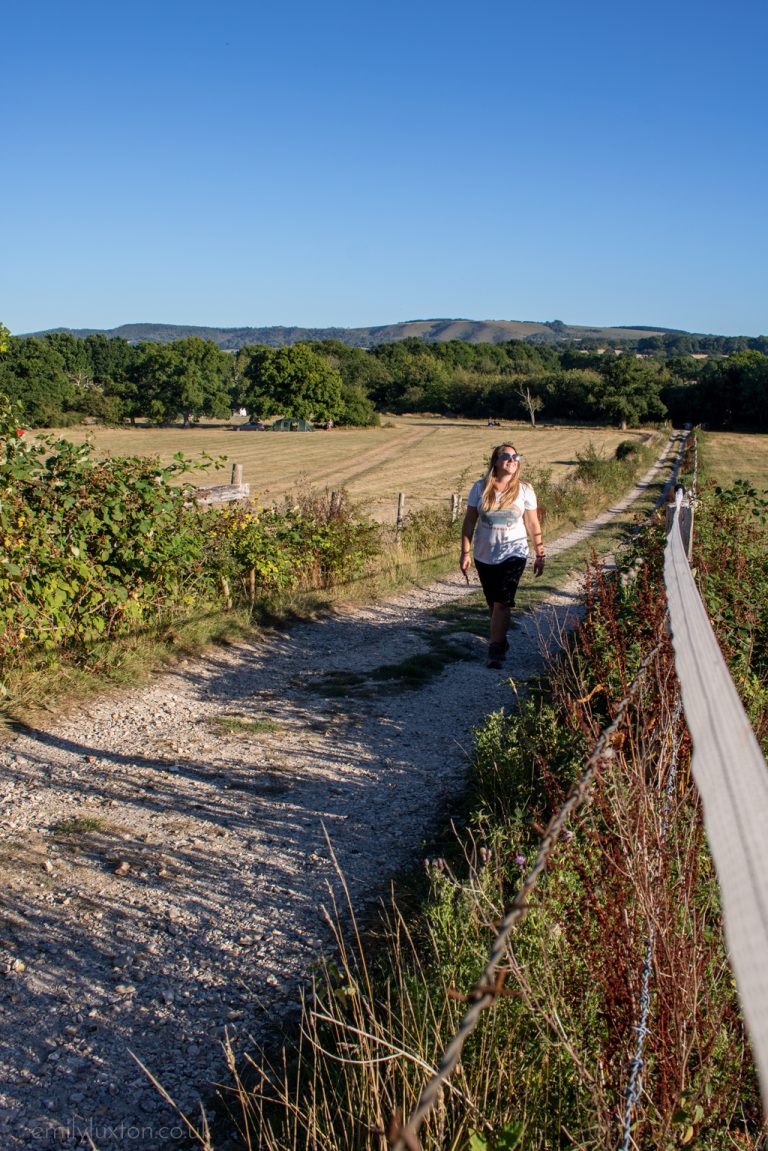 Or perhaps I should say, that adventure is what you make of it. Yes, climbing mountains and hiking in jungles are an adventure. But so is camping solo for the first time, so is sitting out alone at night under a sky full of stars. So is trying anything new.
I'm so glad I took myself solo camping. As I said, it was a seriously short trip. Gone for one night and two meals, and back before lunch the next day! To any hardy campers out there, it probably sounds ridiculous to say that it felt like an adventure to me. That it felt like a big step, and that taking the plunge and actually making myself go on the trip was a challenge.
But we all have to start somewhere! And I'm already planning my next camping trip – it's the ideal way to scratch that travel itch this year, without leaving the country or damaging my already desperate bank balance! The big question is – where next?
Have you ever tried solo camping? Would you? Scroll down and leave me a comment!