Some posts on this site contain affiliate links. If you book or buy something through these links, I earn a small commission (at no extra cost to you). Take a look at my privacy policy for more information.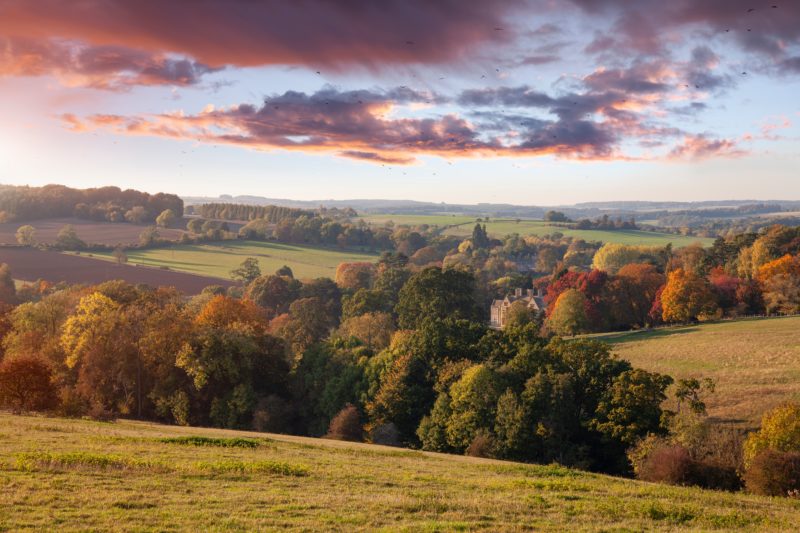 Dreaming of a countryside escape in England? This relaxed two- or three-day itinerary for driving in the Cotswolds will show you the best of the area.
A couple of years ago, I headed off to the Cotswolds Area of Outstanding Natural Beauty (AONB) for an overnight countryside getaway.
Two days of driving through the idyllic countryside, stopping off for forest walks, pub lunches, and cute villages. It was lush – watch the video to see more.
Then, lockdown struck and I never bothered to write up the blog post! I'm now correcting that mistake with a quick and easy 6-stop Cotswolds driving route that can be done over a weekend, or as part of a short break.
On my trip, I wanted to see as much as possible in two days, without feeling rushed or spending too much time driving. If that's what you're after too, hopefully you'll find it here.
For this post, I've teamed up with Classic Cottages, who have an incredible range of holiday cottages in the Cotswolds, as well as the rest of the UK. I stayed at one of their properties on my trip to St Agnes last summer and it was an absolute dream – probably the best place I stayed that year!
So, get that Insta-worthy accommodation booked, pack your hiking boots, and hit the road for a gorgeous few days exploring the Cotswolds by car…
This post was brought to you in collaboration with Classic Cottages, but as always all words and opinions are my own. The two-day driving trip in the Cotswolds that I've based my itinerary on was paid for by me.
Driving in the Cotswolds Itinerary Map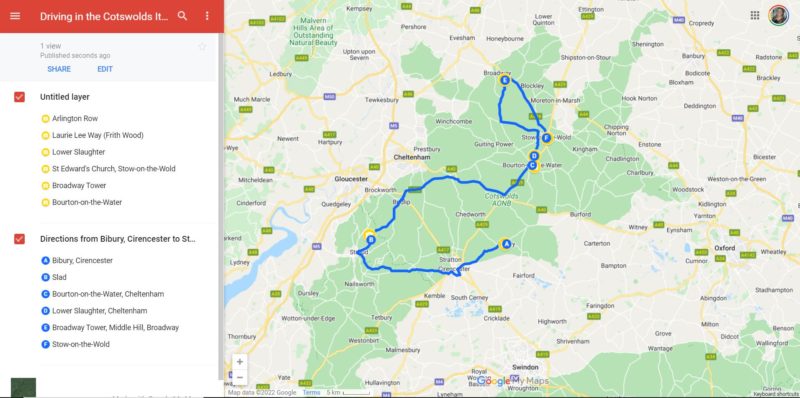 Cotswolds Itinerary Route Stops
The following Cotswolds driving itinerary spreads nicely across two or three days. I did three stops per day, which was manageable, but I'd recommend three days with two stops per day so that you have longer to make the most of each village – and relax a bit in between.
Alternatively, you could base yourself in one place for a few days and take trips out to explore. Bourton-on-the-Water makes a nice central location, and from there you could do stops one and two as a day trip, followed by stops four to six the next day.
However you do it, these are my top spots for a relaxing Cotswolds road trip…
1. Bibury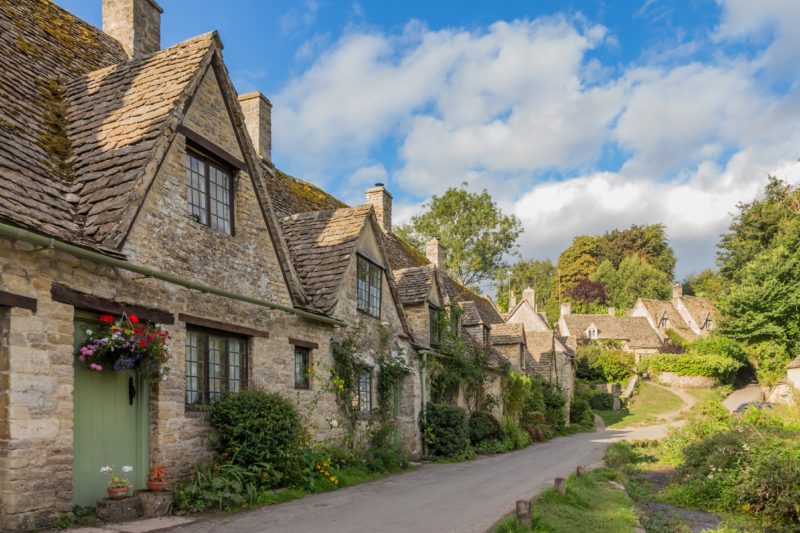 Kick off your driving tour with one of the most iconic spots in the Cotswolds. Bibury is a ridiculously pretty village near Cirencester which makes the perfect introduction to the area.
Close your eyes and imagine an old-fashioned English village. That's what Bibury looks like.
William Morris called it "the most beautiful village in England" – and he may well be right.
At the heart of the village, Arlington Row is one of the most visited and most photographed locations in the area. It's a picturesque row of 17th-century weaver's cottages, built from honey-coloured stone with steep grey slate roofs.
It was used as a backdrop for the 2007 movie Stardust (though not for Bridget Jones, as some blogs will tell you – that was filmed in Snowshill).
Be warned – Arlington Row can get pretty busy. Tourists turn up by the bus-load to photograph that pretty strip of houses. Arrive early in the day (before 10am) or late afternoon to avoid the rush!
Top things to do in Bibury
Snap a selfie outside Arlington Row
Take a walk along the River Coln
Admire the historic Arlington Mill
2. Slad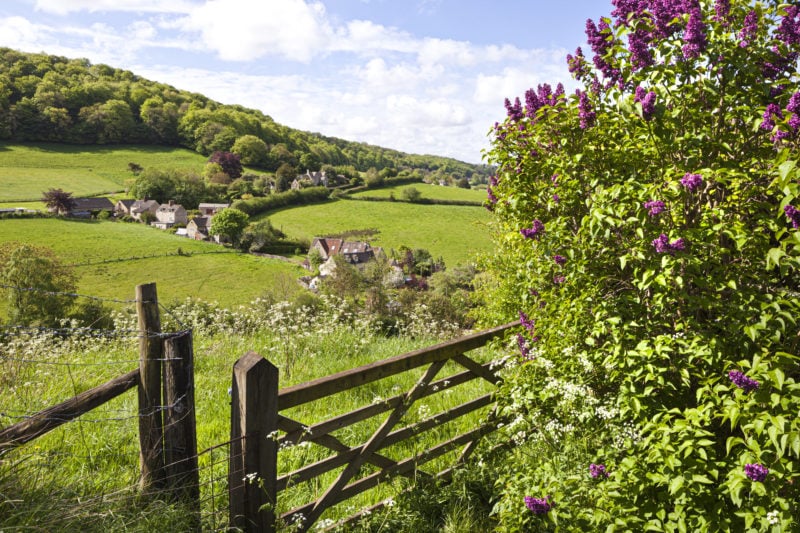 Most Cotswolds itineraries seem to stick to the eastern half of the AONB, which is where some of the better-known villages and attractions are situated. But it's also worth heading a little to the west, too. And after busy Bibury, the tranquil, often-overlooked village of Slad is the perfect tonic.
This tiny village sits on the edge of the picturesque Slad Valley, not far from Stroud, and is surrounded by woodlands and nature reserves.
Slad was the home of the writer and poet Laurie Lee, author of Cider with Rosie. The Laurie Lee Wildlife Way is a 5-mile walking route dotted with ten posts, each one containing one of Lee's poems. It's a great way to discover his work – and the route itself is a lovely woodland walk with gorgeous views of the valley.
Top Things to do in Slad
Walk the Laurie Lee Wildlife Way
Visit Laurie Lee Wood (especially during bluebell season)
Have a drink at the 300-year-old Woolpack Inn
3. Bourton-on-the-Water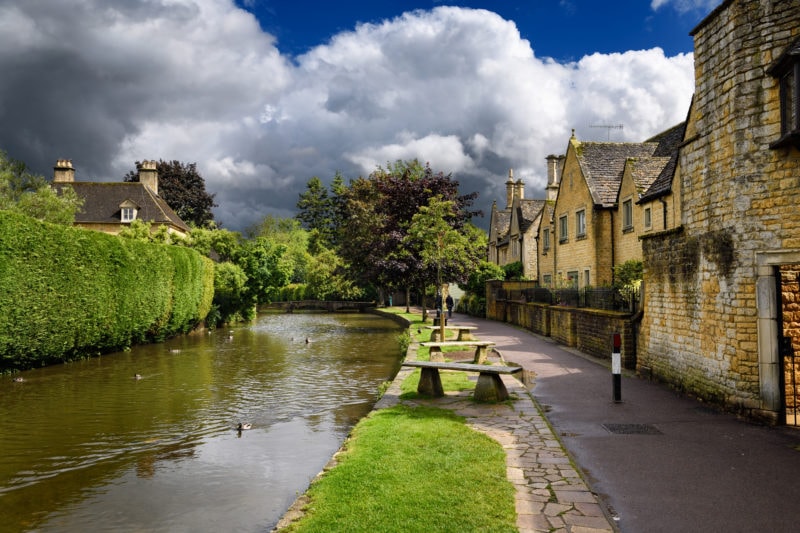 Next stop – the picturesque village of Bourton-on-the-Water. Nicknamed the "Venice of the Cotswolds", this is another of the prettiest villages in the area, seated on the scenic River Windrush.
It's a larger village than some of the others, and quite touristy, so you'll find lots to do. And prenty of great pubs and eateries to enjoy, too. This makes the village an excellent base for exploring the Cotswolds.
Top Tip: If you're doing this Cotswolds driving itinerary over three days, I recommend arriving in Bourton-on-the-Water early on your second day to avoid the crowds.
Top Things to do in Bourton-on-the-Water
Visit the model village, a one-ninth stone scale model of the town
Walk along the River Windrush
Visit the Cotswold Motoring Museum
Take a brewery tour at the Cotswold Brewing Company
4. The Slaughters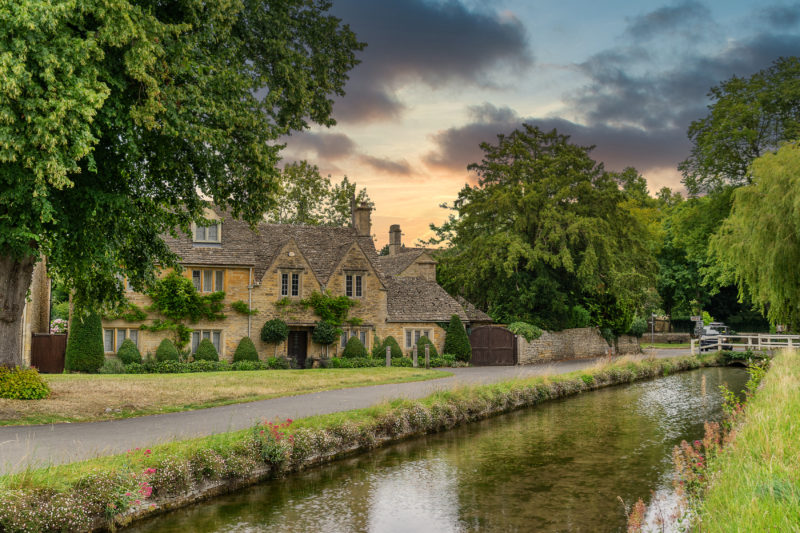 Get two villages for the price of one with Upper and Lower Slaughter, two super scenic spots situated a mile apart along the River Eye.
The odd name actually comes from an old English term meaning "wet land" or "muddy". Since both villages are so close together, you can leave your car in one and walk between the two.
When you see the warm, gold-beige stone cottages reflected in the calm waters of the river, you'll soon decide that these are two of the prettiest villages in the Cotswolds.
Top Things to do in Upper and Lower Slaughter
Walk the 1-mile path along the river from Upper to Lower Slaughter or vice-versa.
Visit Lower Slaughter Museum – housed in a 19th-century flour mill with a working waterwheel
Go for a meal at the Lords of the Manor Hotel – a stunning 17th-century manor house.
5. Broadway Tower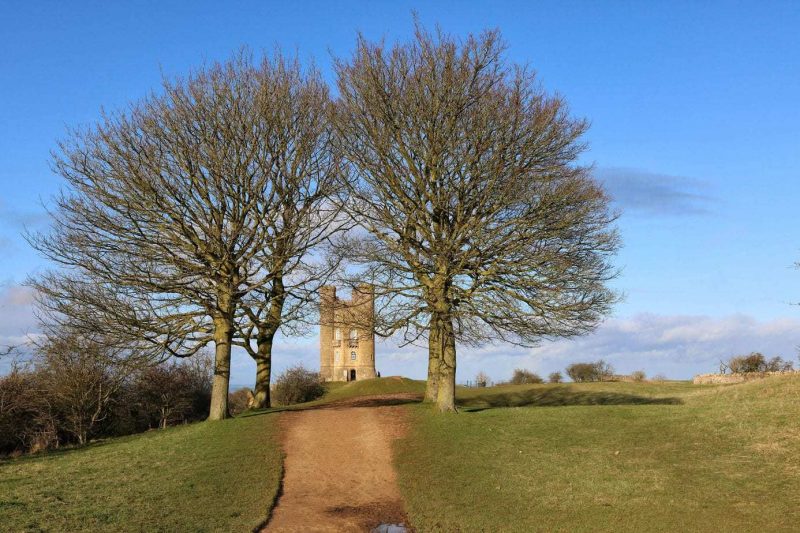 Head towards the northern border of the Cotswolds to reach Broadway Tower. That's right – the first stop on our driving itinerary that's NOT a village!
Broadway Tower was built in 1799 as a Gothic-style folly (a building that had no real purpose).
It stands on Broadway Hill, 1,024 feet above sea level. So climbing to the top of the 65ft tower affords some spectacular views of the surrounding countryside.
The tower sits on a 200-acre estate of parkland, so you can also follow several walking routes to soak up the beautiful countryside. Keep an eye out for the resident deer and other wildlife.
Top Tip: Fans of the movie Bridget Jones might want to detour to Snowshill on the way. The scenic village was used as a filming location for Bridget's parent's countryside home.
6. Stow-on-the-Wold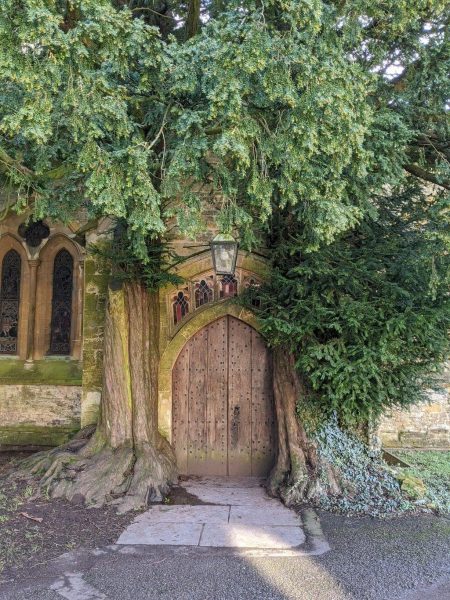 The final stop on our Cotswolds driving route is Stow-on-the-Wold. This is yet another of the prettiest and most popular villages in the Cotswolds, and it also makes a good base for exploring.
This fairytale-esque village is famous for the historic Yew Door in St. Edward's Church: a large wooden door flanked by two enormous yew trees, thought to have inspired JRR Tolkein to create the Doors of Durin in The Lord of the Rings: The Fellowship of the Ring.
Top Things to do in Stow-on-the-Wold
Visit the Yew Tree Door
Explore the independent boutiques, art galleries, and antique shops around Market Square
Walk through the countryside to the nearby village of Maugersbury
Where to Stay in the Cotswolds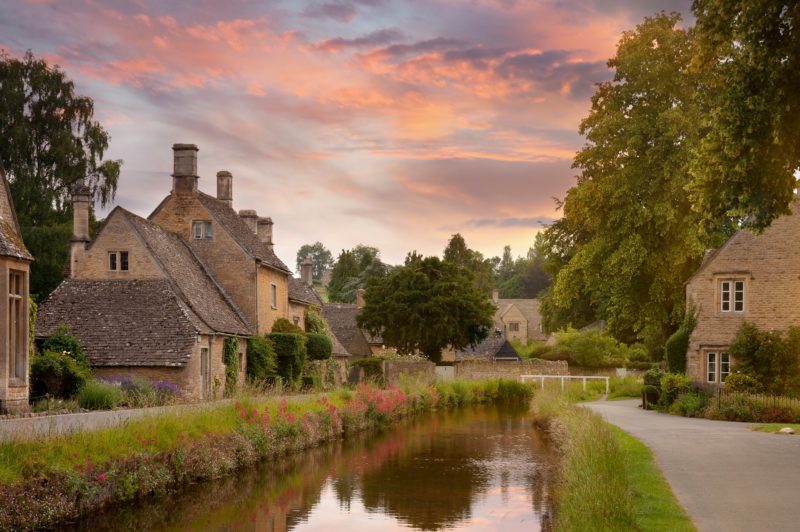 Bourton-on-the-Water, Upper Slaughter, and Stow-on-the-Wold are all ideal central locations for completing this Cotswolds itinerary. All three villages have several hotels and inns if you want to stay nearby.
If you plan to spend a few days driving in the Cotswolds, but also relaxing in the countryside, a self-catering cottage might be more suitable. Classic Cottages have some amazing properties all around the UK, so have a browse and you're sure to find your dream cottage. Here are a few of my favourites…
Stonewell Cottage, Stow on the Wold
Sleeps 4 + cot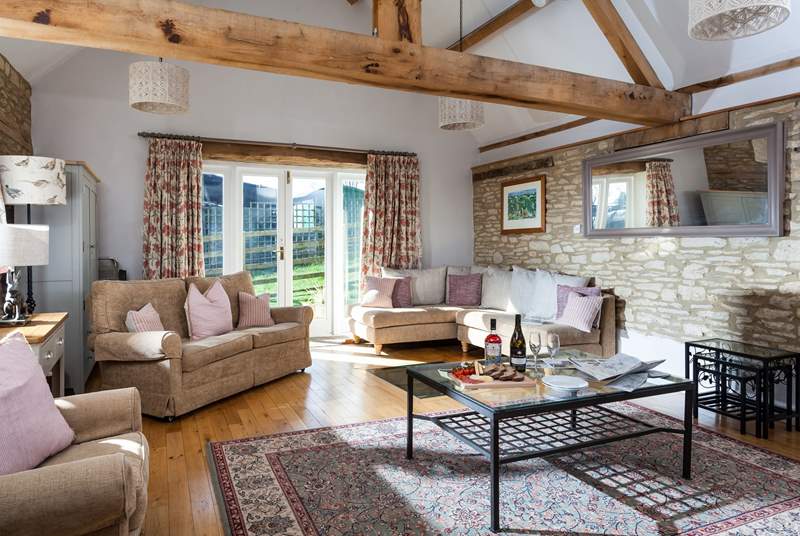 Stonewell Cottage is a single-storey stone cottage with a fascinating history. Its thick wooden beams and exposed stone walls are teamed with a light and airy modern decor to create the ultimate countryside escape. And the outside patio area is ideal for al fresco dining or relaxing on sunny days.
Park Farm Cottage, near Malmesbury
Sleeps 8 + 2 cots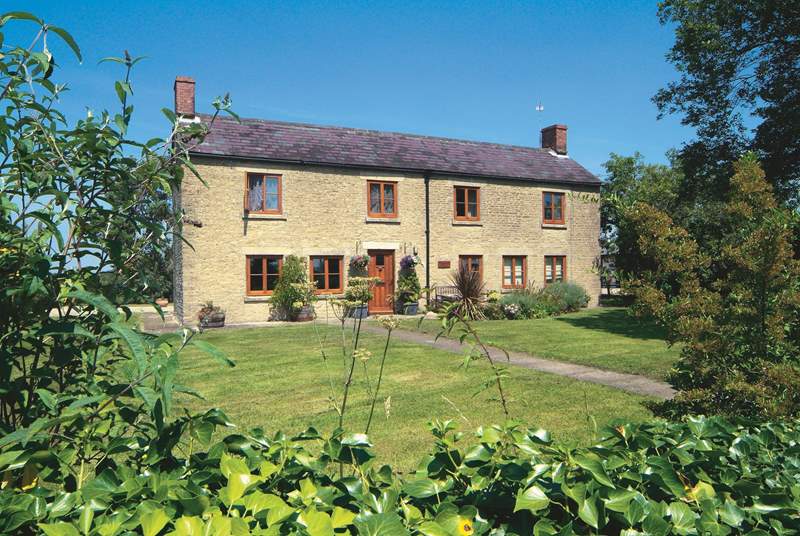 Enjoy uninterrupted countryside views from a beautiful farmhouse at Park Farm Cottage, a detached stone cottage nestled on the southern fringes of the Cotswolds. Highlights include the feature fireplace, huge flagstone kitchen, and the original features throughout. Outside, there's a large enclosed garden with a patio, an orchard, and two paddocks, totalling some three acres.
Little Maunditts Cottage, Sherston
Sleeps 6 + 2 cots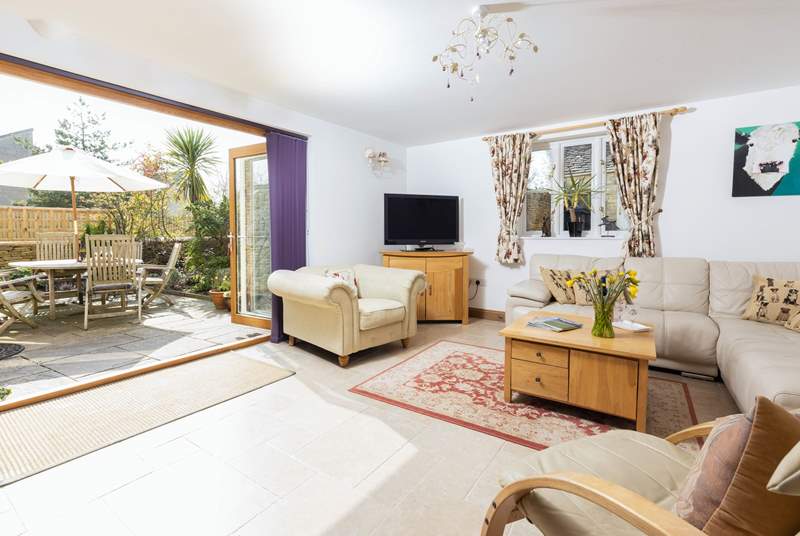 Nestled in a quiet lane in charming Sherston, Little Maunditts Cottage gives you the very best of Cotswold village life. The cosy cottage boasts a lovely garden, with big bi-fold doors to let the summer breeze indoors on nice days. But there's also underfloor heating to add a cosy touch on cooler days and nights – so it's ideal if you're visiting during winter.
Tips for Driving in The Cotswolds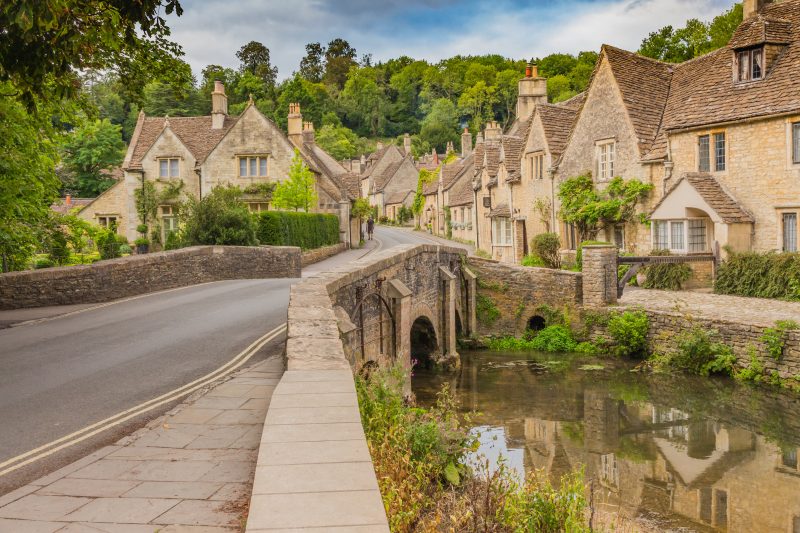 Small Cars. If you have a choice, try to opt for a smaller car. The Cotswolds' narrow lanes and limited street parking mean big cars often struggle to fit.
Download your maps! Signal is often patchy across The Cotswolds, so it's a good idea to download an offline version of Google Maps to your phone (or whatever equivalent you use). If your signal drops out, you won't lose your directions. Phew!
Travelling with Dogs. The Cotswolds are a dream destination for people travelling with dogs. Try to limit your driving time in between stops, though, as your four-legged friend might get restless on longer drives. Thankfully, Classic Cottages have plenty of dog-friendly holiday cottages with hot tubs in the Cotswolds – so you and your furry best friend can unwind at the end of the day.
Flood warnings. When it rains in The Cotswolds, some of the roads can get huge puddles. Yellow hazard warnings have been left at spots where minor flooding is common, so if you see one, just slow down and be ready. If you do drive into a big puddle, remember your driving lessons: don't brake or speed up. And be sure to test your brakes afterwards before carrying on.
Take the scenic route. Satnavs will usually send you along the most direct route, which often means main roads. Main roads in The Cotswolds are still pretty scenic, but the smaller backroads are often much prettier. If time is on your side, take a look at the map and plot a route along some of the winding country lanes for a lovely scenic drive.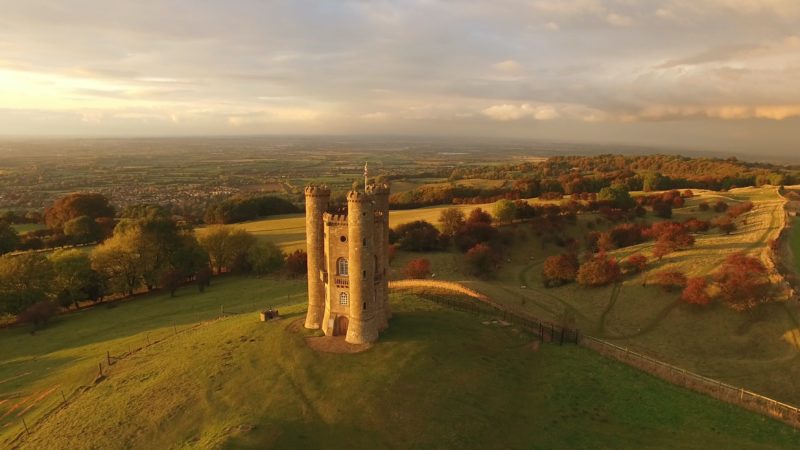 Driving in the Cotswolds: Final Thoughts
The beauty of a relaxed itinerary like this one is that you can tailor it to fit around you.
If you want a longer holiday, pick a nice holiday cottage to base yourself for a long weekend or a week. You can spend two days of your stay taking mini road trips around the stops I've mentioned – as well as spending some days relaxing in your cottage garden or taking walks around the area you're staying in.
You could also do this as a three-day road trip, staying in Bourton-on-the-Water one night and at Stow-on-the-Wold or another village on the second.
In fact, you could probably even do this Cotswolds driving itinerary in one day. Although I wouldn't recommend it as you'd have to rush, and some of these villages invite a lot of lingering!
Whatever you get up to – driving in the Cotswolds is a beautiful experience that feels like getting right to the heart of the quintessential English countryside. Enjoy.
Read More
Best Places to Visit in the South of England