Some posts on this site contain affiliate links. If you book or buy something through these links, I earn a small commission (at no extra cost to you). Take a look at my privacy policy for more information.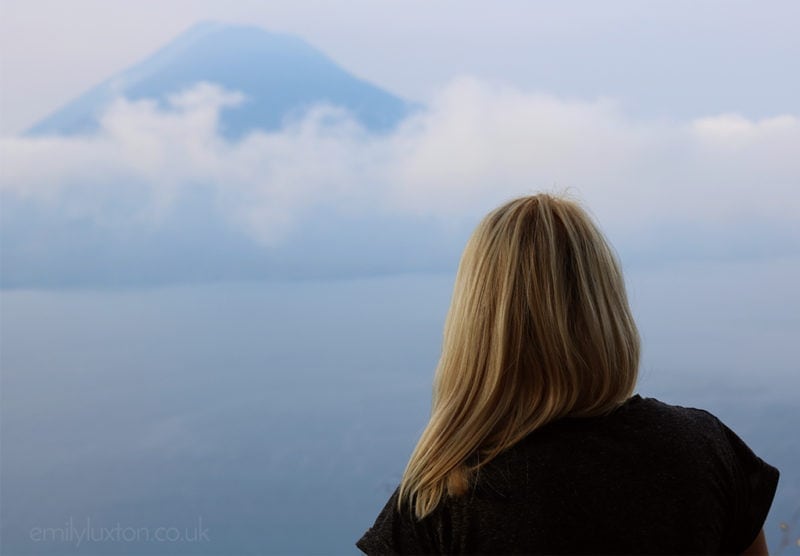 At the end of last month, I spent a week in Central America exploring Guatemala and Belize with Visit Centro America* and an awesome group of fellow bloggers. The aim was to see how much we could fit into one trip, and just how easy it is to visit more than one country in Central America.
As you probably know, I'm not normally a fan of whirlwind tours, or of squeezing too much into one trip, but given the size and the generally quick border crossings in Central America, it's surprisingly easy to visit more than one country at a time. And, while jam-packed, our tour of both countries gave me enough of a taster to know exactly where I'll be going back to when I return to the continent – which will hopefully be later on this year. To show you just how easy it is to cover a lot of Central America in a short space of time, here's everything we got up to on our trip. I'll be going into more detail later about some of my favourite places, so this is just a taster…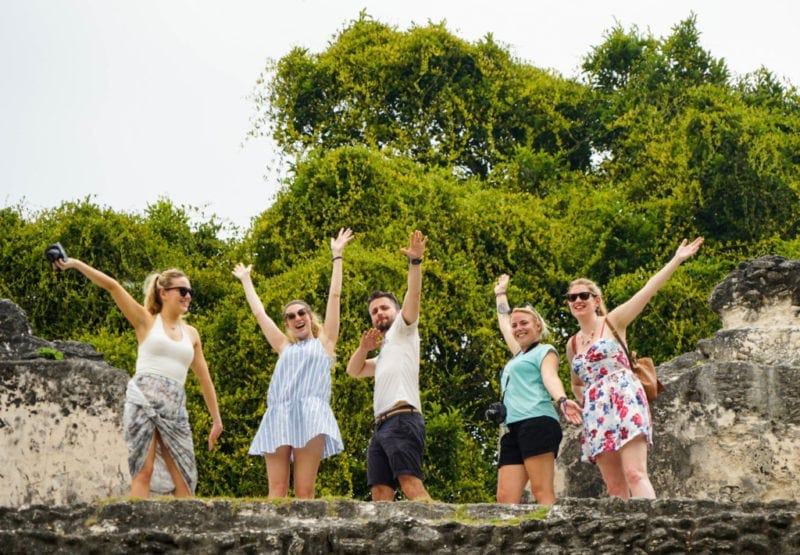 Who I was with: (Left to right) Jess (The Travelista), Fiona Kay (Time2Gossip), Scott (Intrepid Escape), Me, and Jen (She Gets Around). Thanks to Scott for the photo.
Lake Atitlan
Our first stop was Lake Atitlan, a couple of hours drive from Guatemala City in the Highlands of the Sierra Madre mountain range. The day was unseasonably overcast, but still warm, and when we arrived at Panajachel the lake looked eerily beautiful in the blueish grey mist.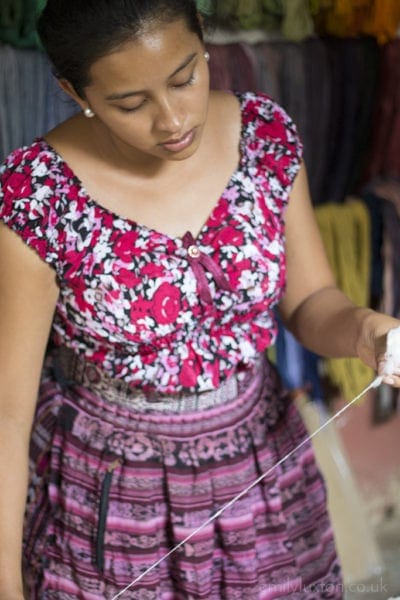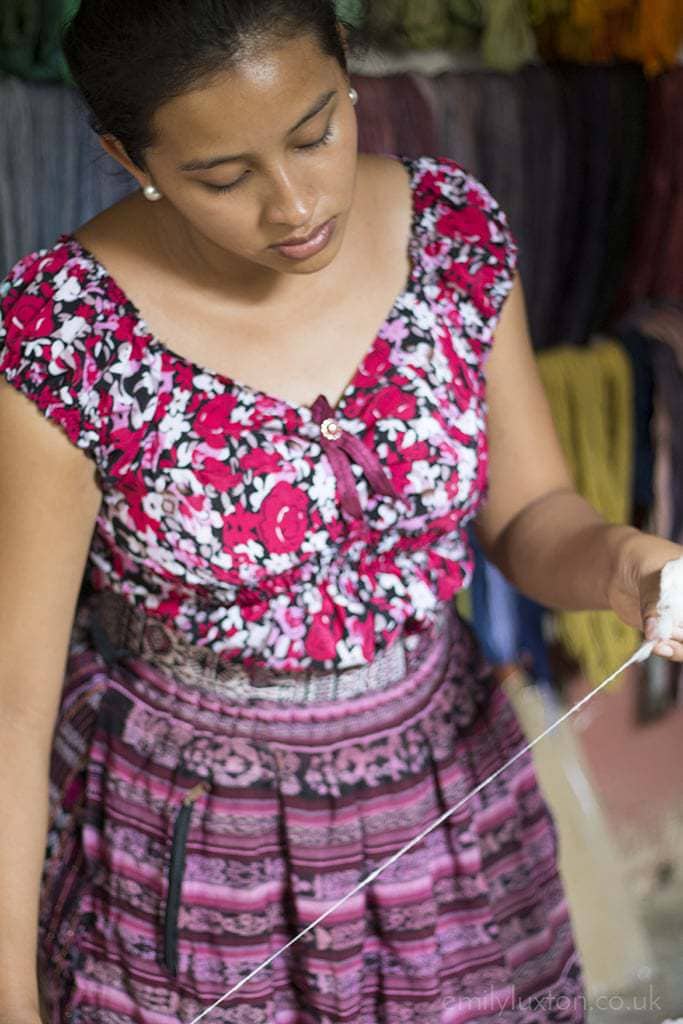 We explored the towns around the lake by lancha – a small motorboat – starting with colourful San Juan la Laguna. Here we explored the pretty streets, had an amazing coffee from the shop by the dock, and had a lesson in organic cotton growing, dying and weaving at Casa Flor Ixcaco. Visiting Lake Atitlan is one of the best things to do in Guatemala, so I was glad we started our trip by exploring the lake!
In Santiago Atitlan, we met a Mayan god known as Maximón (more on him later), took a swig of the local aguardiente (firewater), and swung by the town's pretty colonial church, before heading back to our hotel to sit in the heated outdoor pool in the rain – which was pretty lovely.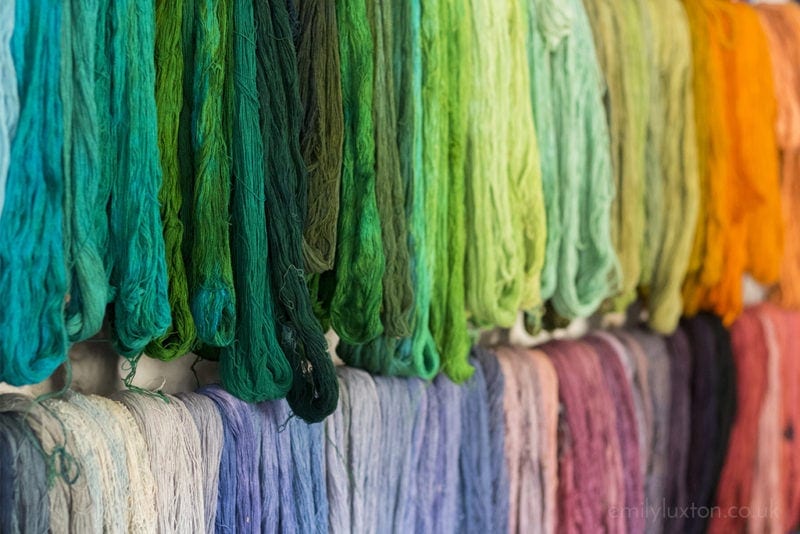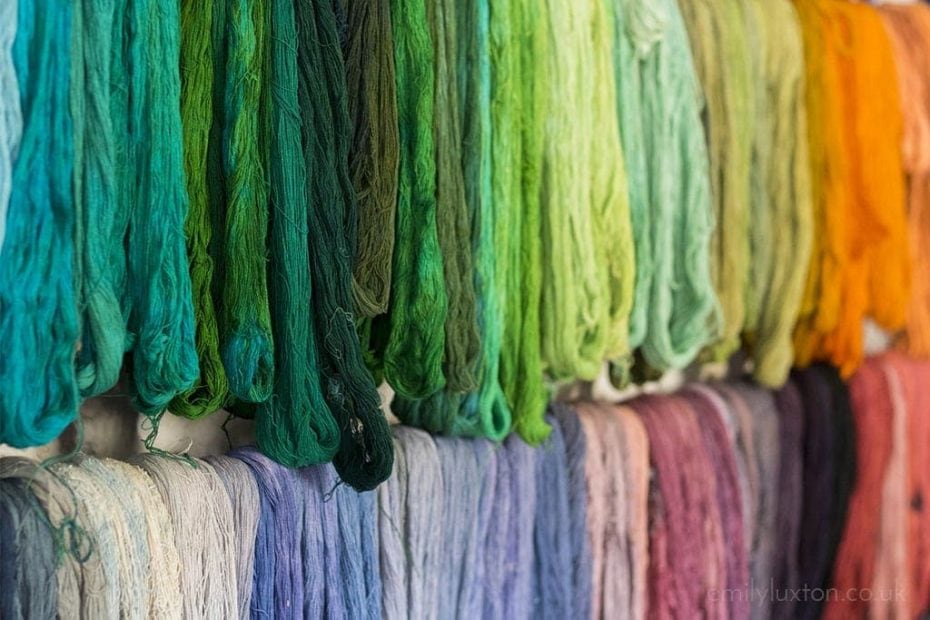 Where We Stayed: Hotel Atitlan. Lush botanical gardens and amazing views of the lake.
Antigua
Day two was spent in Antigua, which was by far my favourite stop on the trip; a pretty little town full of colourful colonial buildings.
READ MORE: My Ultimate Guatemala Food Guide
Starting at Cerro de la Cruz for the best views of the city, we delved into a cultural tour which began at the famous Santa Catalina Arch, one of the most photographed landmarks in Guatemala. We meandered around the cobbled streets of colourful Antigua and explored an indoor market full of local handicrafts and colourful wooden masks, the yellow and white La Merced church and it's crumbling monastery, the beautiful Capuchinas Convent and the market, which sells just about everything you could ever need – from fruit and veg to butt-padding for your pants!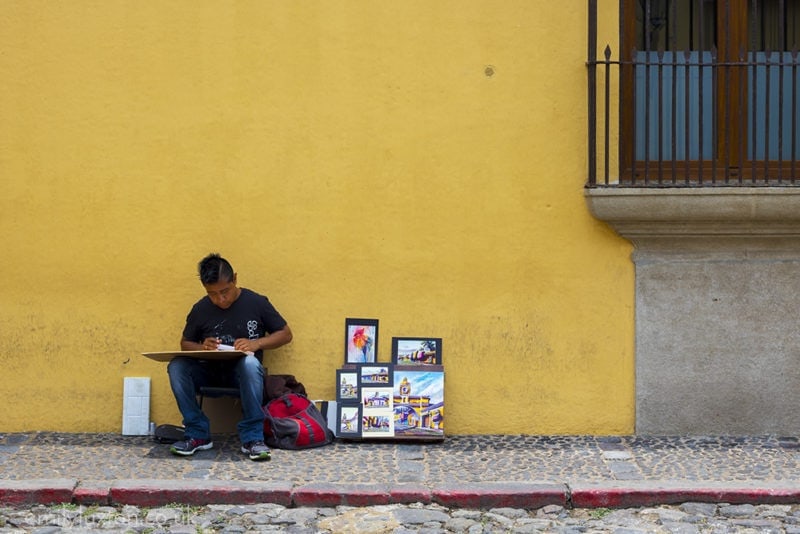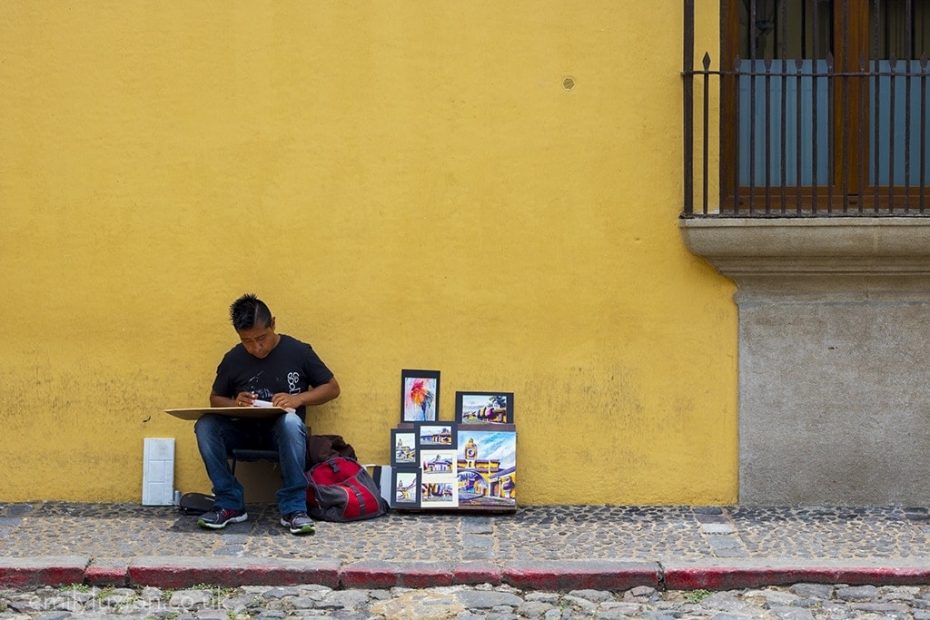 Where We Stayed: Hotel Mesón de Maria. Boutique hotel in a restored colonial mansion.
Flores and Tikal
By sunrise on day three we were airbound, flying to the north of Guatemala in a tiny little plane, to visit Tikal National Park in the jungle.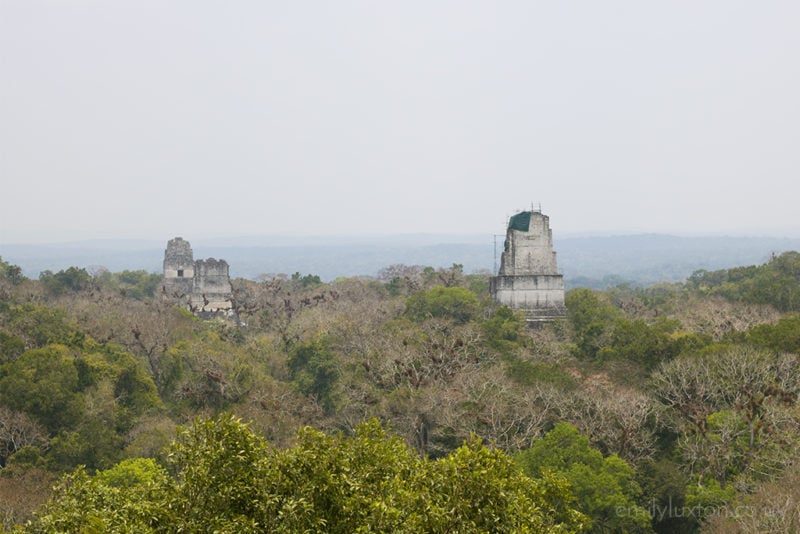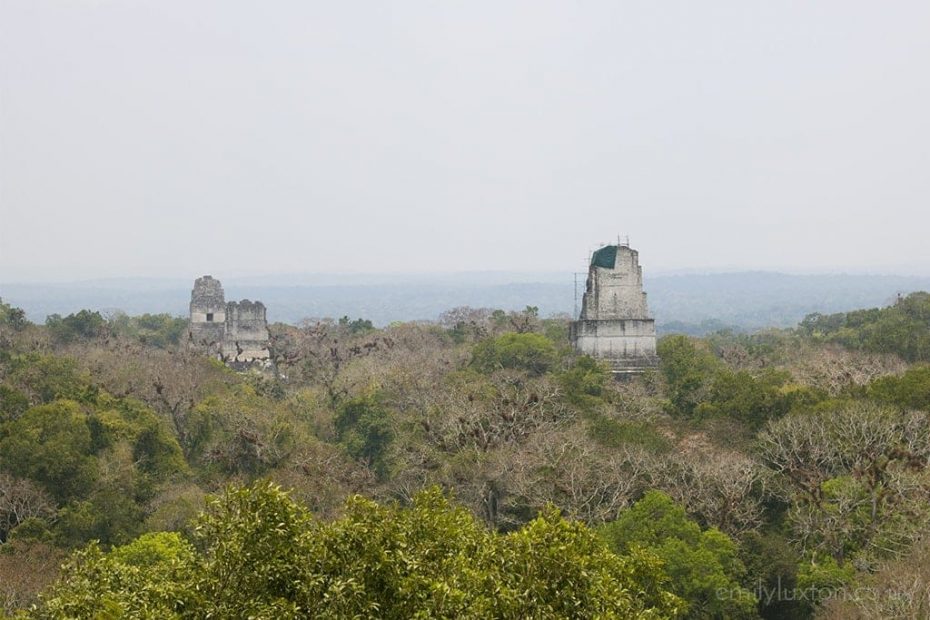 With over 4000 Mayan buildings discovered so far, this is a pretty significant archaeological site, full of fascinating history. It looks like a scene straight out of Tomb Raider, and exploring it was pretty amazing, despite the killer humidity. Among the 200 or so temples in Tikal are six huge Mayan pyramids that jut above the forest, with amazing views from the top. Climbing them was tough, but so worth it – and humming the Indiana Jones theme definitely made it easier!
Where We Stayed: Hotel Isla de Flores. Pretty hotel with a rooftop pool.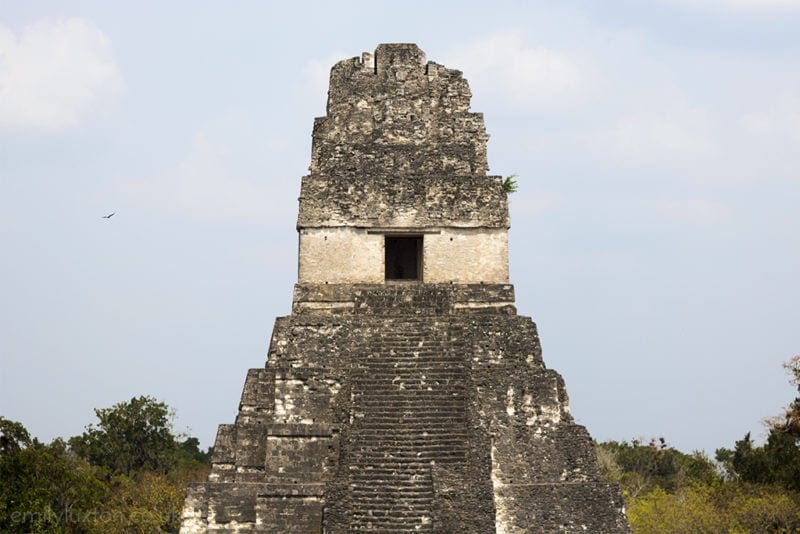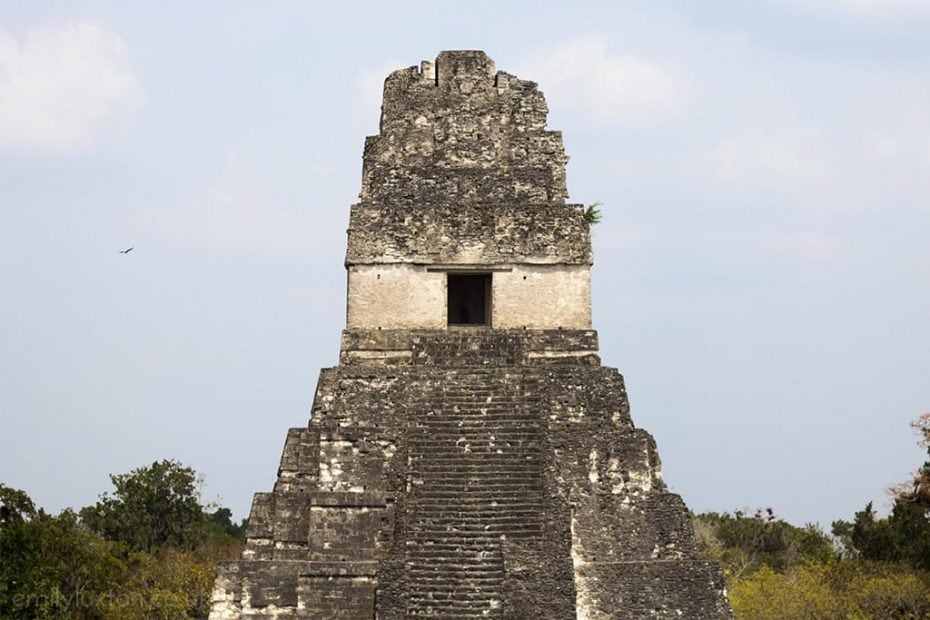 Into Belize
On day four, we crossed the border into Belize. This was surprisingly easy, and not just because we had a representative there to give us the VIP treatment and help us skip the queue. If we'd have queued up like ordinary people (instead of the super famous travel bloggers that we are), it would have taken a little longer – but still been very easy.
READ MORE: Check out this fab guide to Belize to help plan your own trip!
First stop, right across the border, was Xunantunich – another Mayan ruin. It took some of us (me) a pretty long time to master the pronunciation, which is shoe-nan-too-nitch – try remembering that when you're halfway through a Snapchat video. Fun fact: the Mayan empire covered southeastern Mexico, Guatemala, Belize, and parts of Honduras and El Salvador. Thanks to Scott endlessly repeating it, I now have this one fact completely memorised, probably forever (along with the lyrics to All Saints' Never Ever. Thanks guys).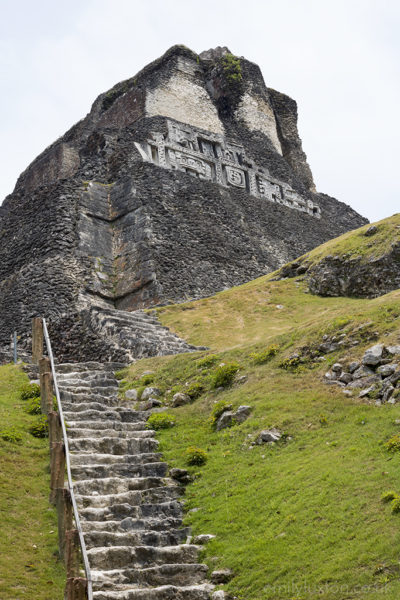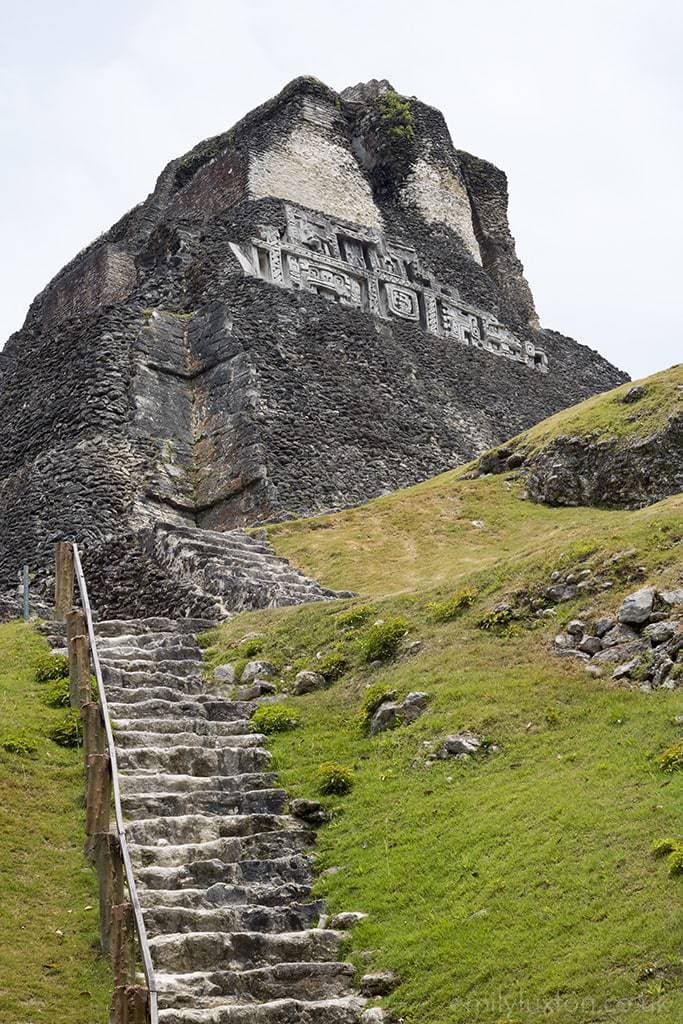 I'm planning to go into more details about both Tikal and Xunantunich in a separate post, so stay tuned.
Where We Stayed: Cosmopolitan Guesthouse, Hopkins. Light and airy rooms, nice and quiet.
Hopkins Bay
Our days in Belize were far less full, which was perfect after our busy tour of Guatemala. With it's gorgeous Caribbean coastline and slow pace of life, Belize is the ideal place to relax.
There was still plenty of adventure to be had, though. In Hopkins, we spent a morning snorkelling with Hamanasi Adventure & Dive Resort, and despite a killer hangover (Belizean bars are trouble) this was probably one of the best snorkelling trips I've done. Mostly because we were lucky enough to see a small nurse shark, which let us get surprisingly close, as well as a moray eel and half a dozen stingrays. The Belize Barrier Reef is a UNESCO site and the second largest coral reef system in the world, so snorkelling (or diving) here is an amazing experience.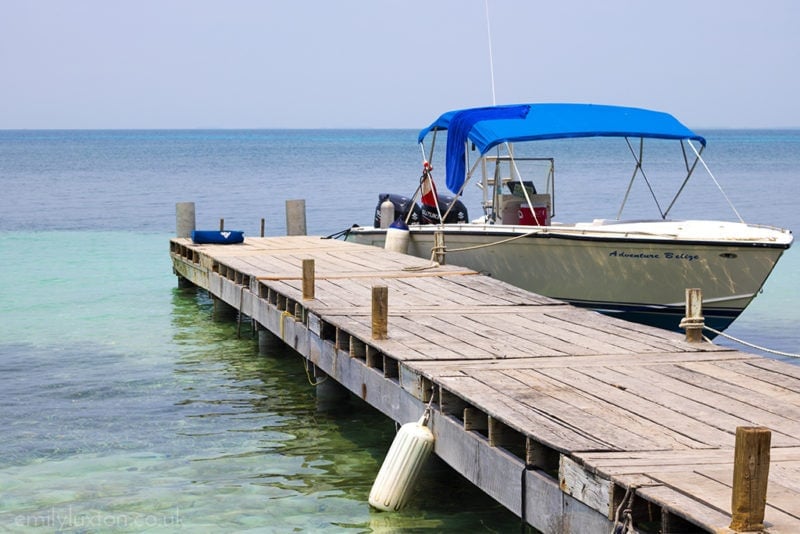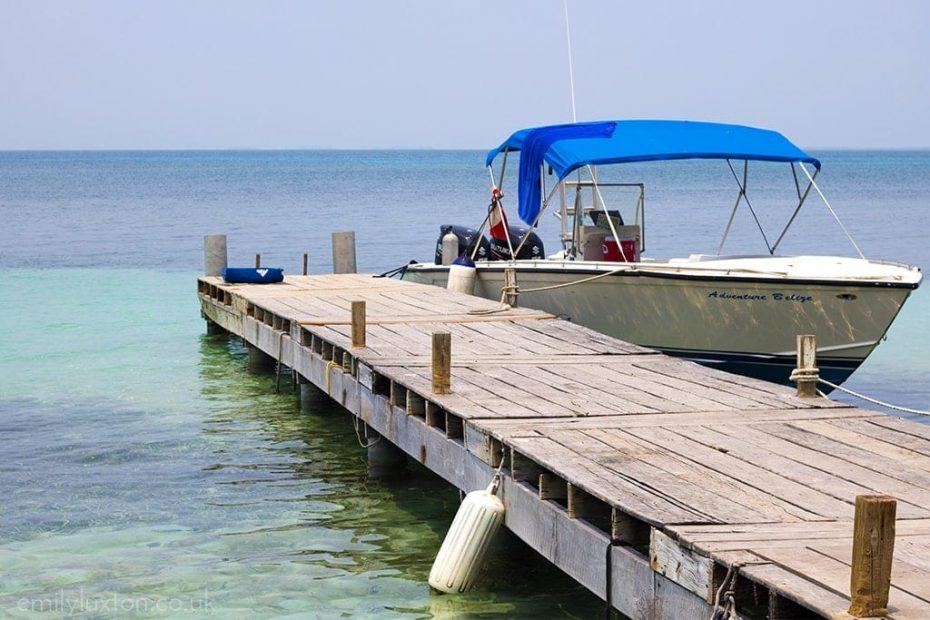 Where We Stayed: Parrot Cove Lodge, Hopkins. A nice hotel right on the beach.
The two restaurants at Parrot Cove, run by the lovely Chef Rob, are unmissable if you're in Hopkins. Honestly, I can't recommend them enough, especially Love on the Rocks.
Zip Lining
Our last full day in Belize was spent back inland, in San Ignacio, where we spent a morning at Calico Jacks Village whizzing through jungle canopy on a series of zip lines. So much fun!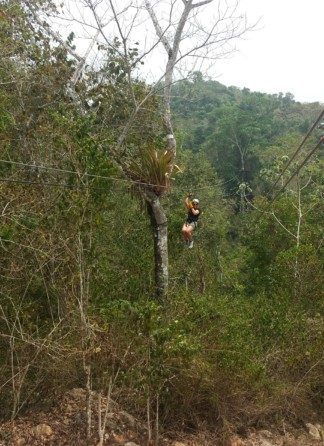 The rest of the day was spent sipping cocktails in the pool at our hotel and enjoying a last little bit of Central American sunshine. Again, just about the ideal way to round everything off!
Where We Stayed: Midas Resort, San Ignacio. Great cocktails, big pool (with a creepy pirate cave in one corner).
So, that was our week in Central America. With early starts and clever planning, it really is possible to pack a lot into a short trip, and the taster I got of both countries has definitely inspired me to go back again soon – there's still so much more to see!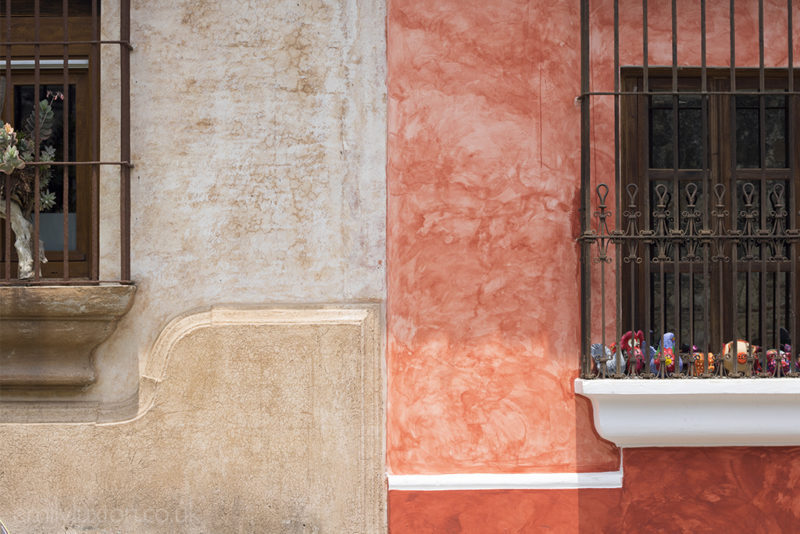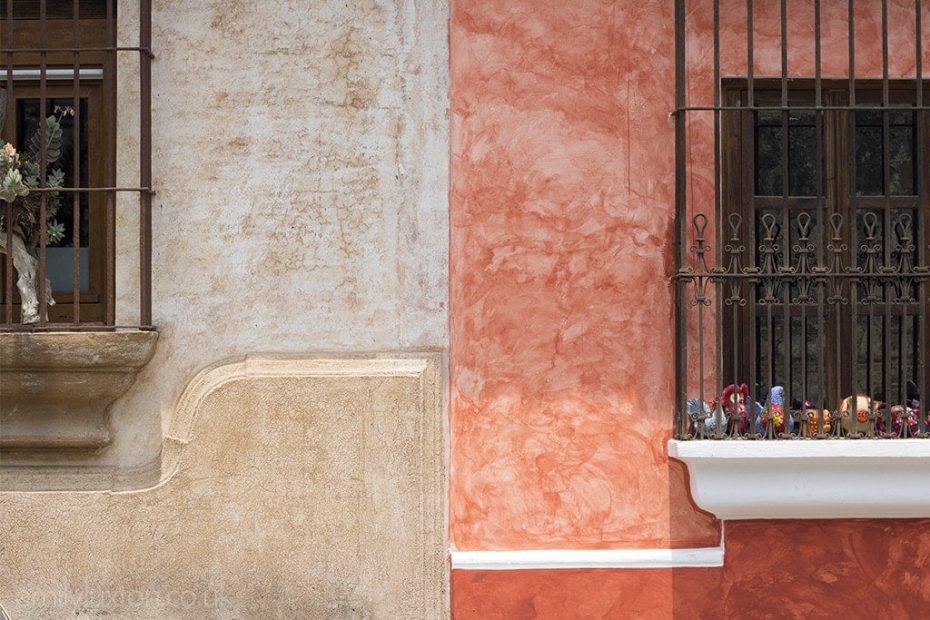 *This was a press trip organised by the Tourism Promotion Agency of Central America (CATA). As always, all words and opinions are my own.