Some posts on this site contain affiliate links. If you book or buy something through these links, I earn a small commission (at no extra cost to you). Take a look at my privacy policy for more information.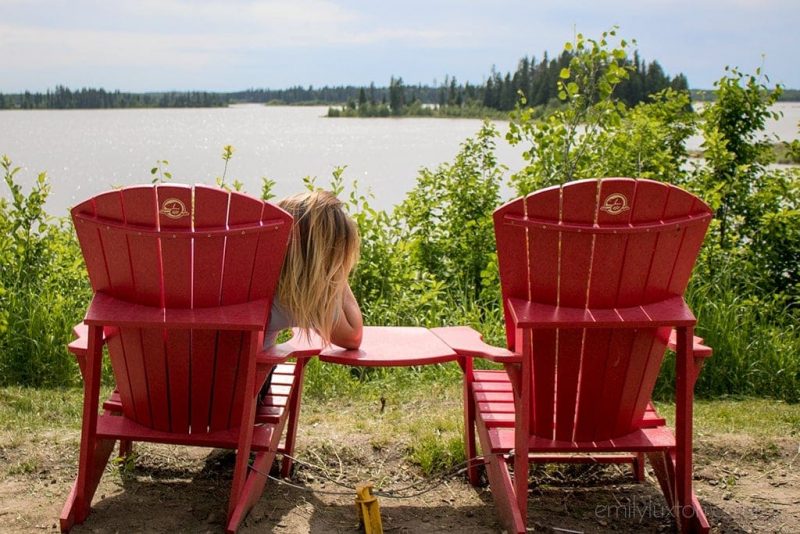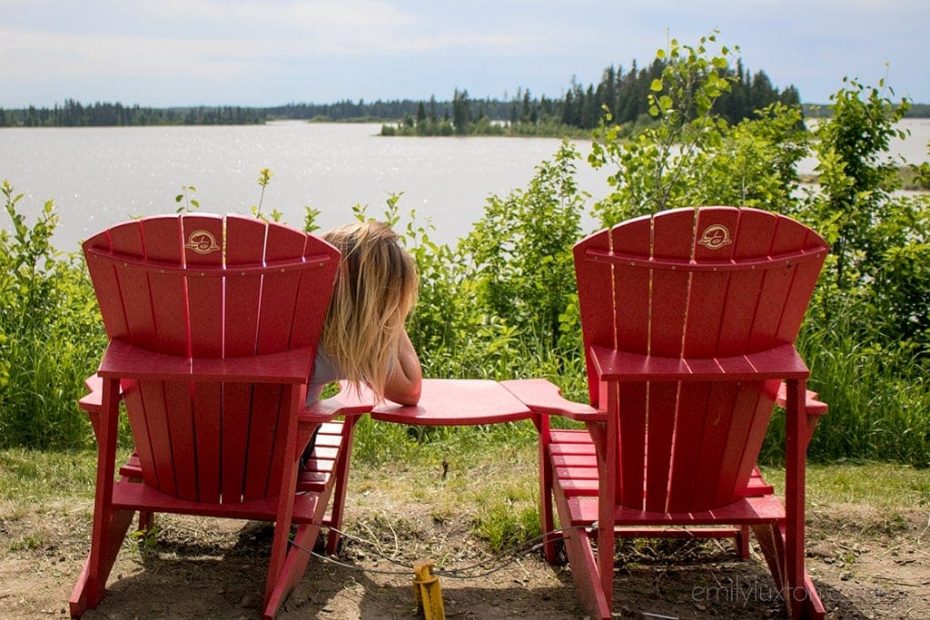 Banff and Jasper might be the big boys in Alberta's national park leagues, but those aren't the only places to get outdoors in Canada's sunniest province. About thirty minute's drive outside of Edmonton is Elk Island National Park, a 194km² space dotted with sweeping prairies meadows, whispering aspen forests, and glittering blue lakes.
Despite the name, this isn't actually an island, and there are more bison than elk to be found at Elk Island. It's named for the numerous small islands dotted within the lakes, and was originally a sanctuary for elk (the bison were introduced later). But confusion aside, this is a fabulous place to come for a few days to relax and enjoy the nature around Edmonton.
RELATED POST: 13 Amazing Places to Visit in Alberta (Elk Island is one of them)
Bison Conservation and the Backstage Bison Tour
Before the Europeans settled in North America, there were some 30 million bison roaming in huge, ocean-like herds across the continent. As of 1889, the numbers had plummeted to less than a thousand. Today, thanks to conservation efforts like the one at Elk Island National Park, the numbers are slowly growing, and the park itself is home to just under a thousand bison.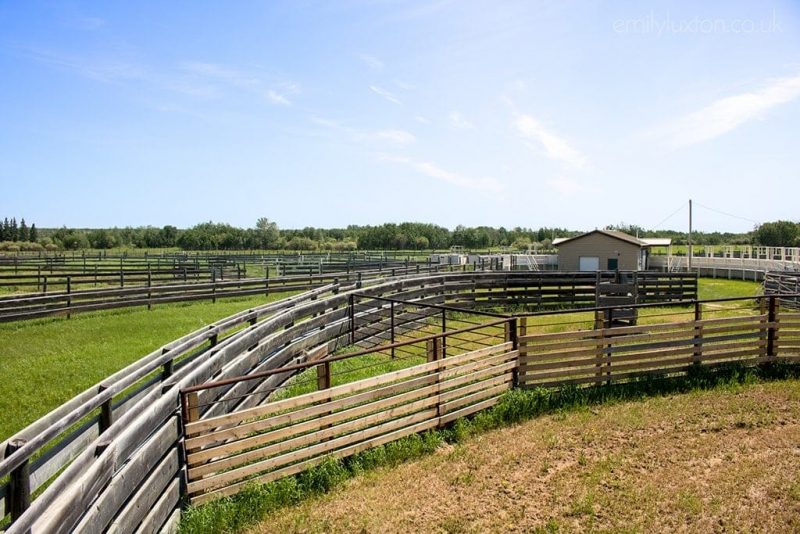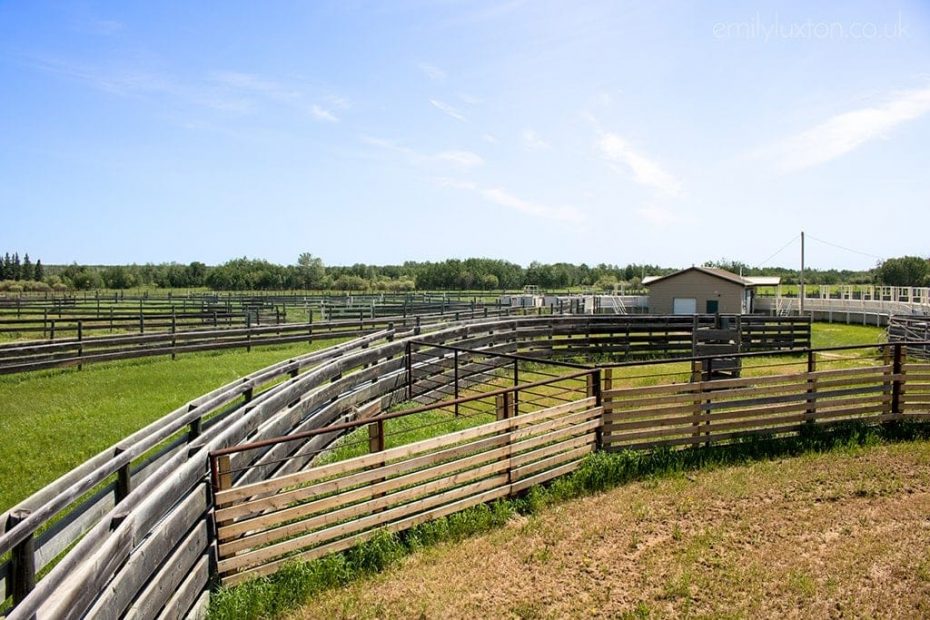 On the Backstage Bison Tour you can learn all about the conservation efforts at Elk Island and the winter-time bison handling process. Passionate expert guides can explain the history of bison in Canada and the strong relationship they have to the local area.
Depending on the time of year (and of the day), you have pretty strong chances to spot bison as you drive through the park, or you can explore on foot or horseback to get a little closer. The bison roam freely through the park, so you never know where you might spot one.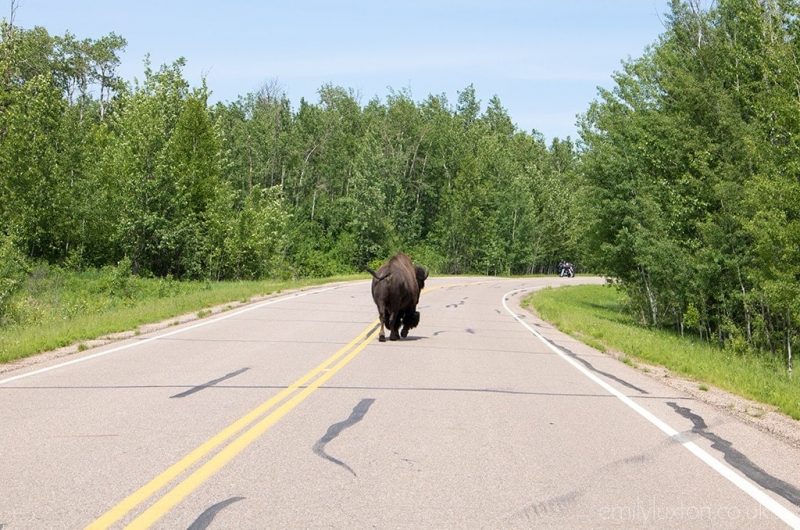 Wildlife Spotting
Alongside the large herds of bison, Elk Island is home to numerous other wildlife. There are, of course, elk – although these are more elusive and rarer to spot than bison – and also moose, making this the densest population of hoofed mammals in Canada.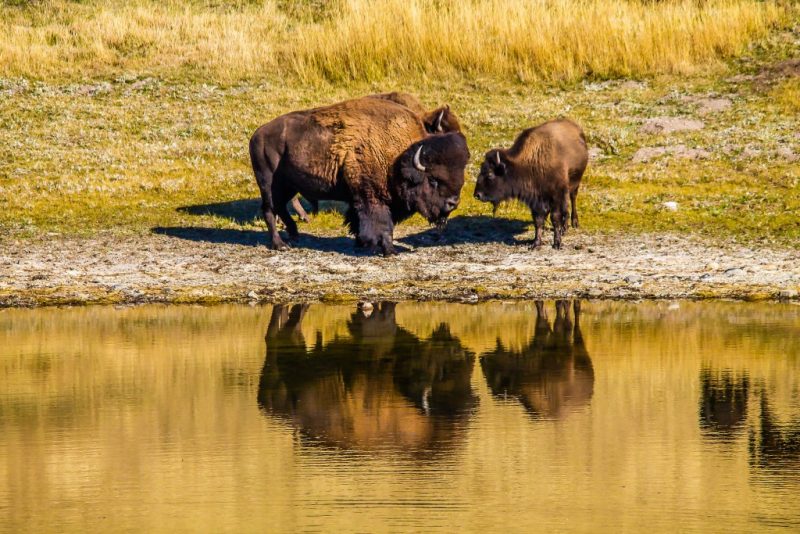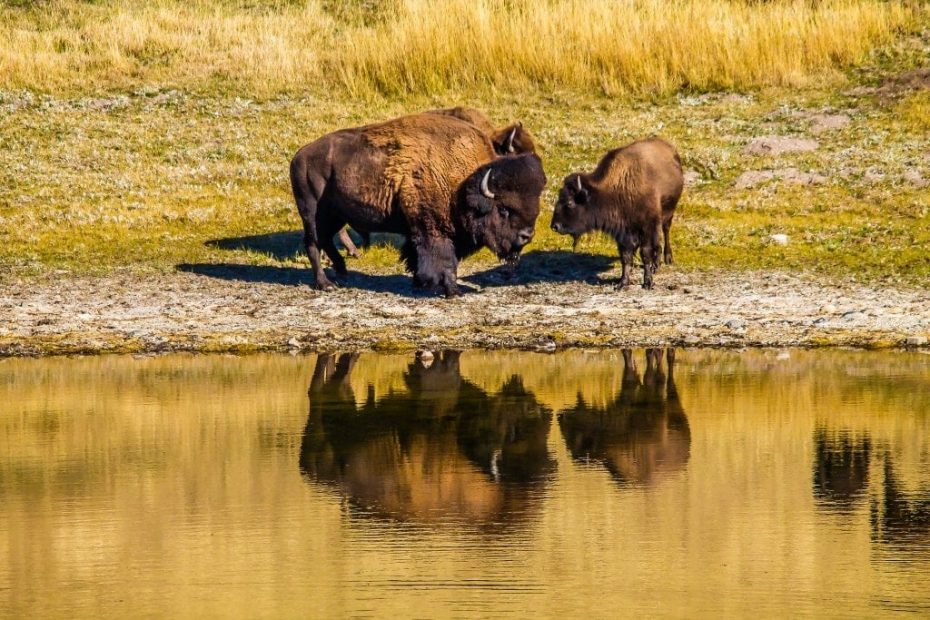 Elk Island is also a bird watcher's paradise, with over 250 species calling the park home for at least some of the year – including pelicans, herons, and cormorants. Among the other animals to call this area home are lynx, deer, hares, red squirrels, and coyotes. And in the many lakes, it's common to spot beavers hard at work on their lodges and dams.
Lakeside Glamping at Elk Island National Park
To really make the most of a visit to Elk Island, you have to camp. It's such a great experience and the only way to see the park at all hours of the day. During summer, when the sun sets at around 10pm, a barbecue by the lake is the perfect way to make the most of the long hours of sunshine.
If you're not a massive fan of sleeping under canvas, or you're in a big group, Elk Island has the ideal solution. The oTENTik tents at the Astotin Lake Campground are enormous, semi-wooden structures that sleep up to six people pretty comfortably. There's a USB charger, an electric fire for winter, even a table and chairs inside the "tent". Outside, you have a picnic table, fire-pit, and a big gas barbecue for cooking. It's such a cool experience and one that combines the best of camping with all the comforts you could need.
Find the full list of Elk Island campgrounds here.
Ukrainian Cultural Heritage Village
Just up the road from Elk Island is the unexpectedly cool Ukrainian Cultural Heritage Village. I say unexpectedly, because on paper this living museum sounds like the stuff of school trips. But in reality, it's a much more fun and fascinating way to learn about Alberta's strong Ukrainian heritage. (It's also perfect for school trips – but the really fun kind!).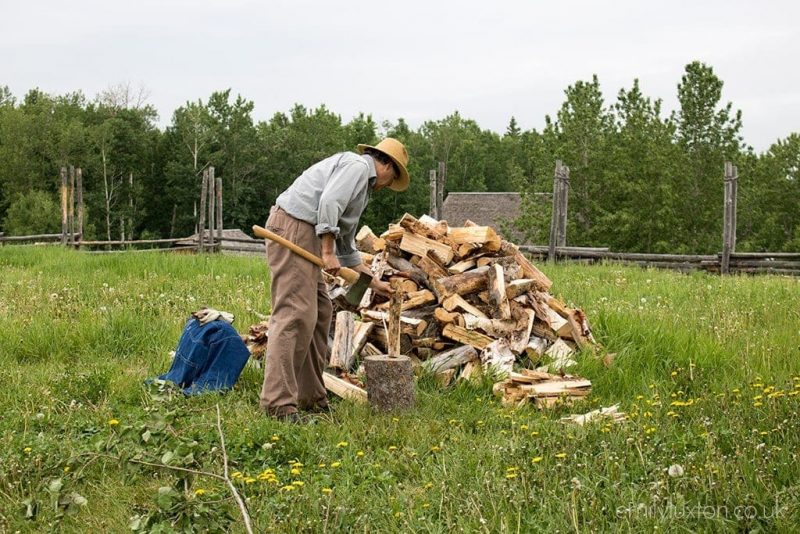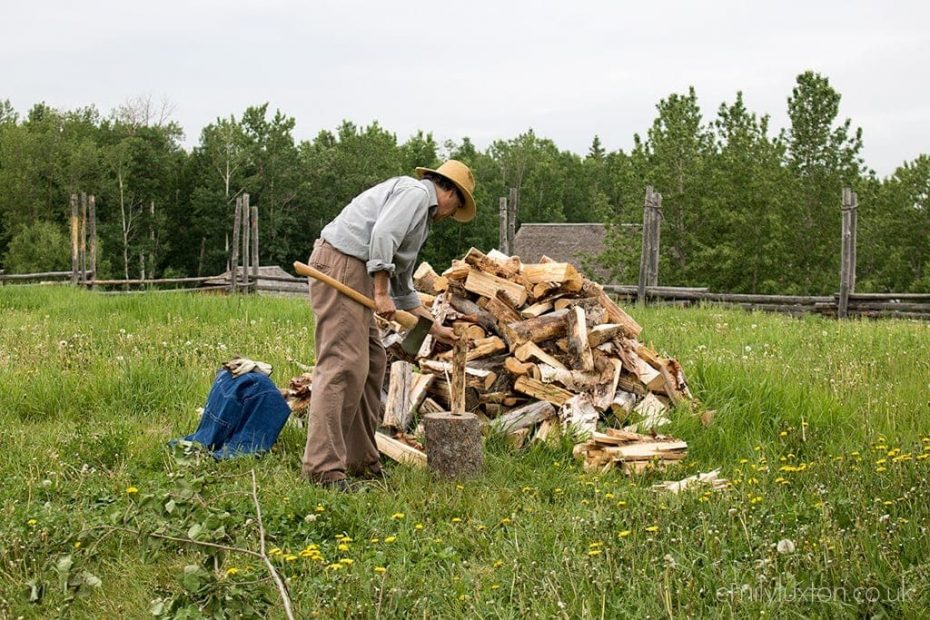 Canada's prairies had huge numbers of Ukrainian settlers, especially between 1892 and 1930. To encourage experienced European farmers to abandon everything and start a new life in Canada, Ukrainian settlers were offered 160 acres of land completely free – provided they built a structure on it within the first three years. Not a bad gig I'd say.
The land you were assigned was pretty much random, so life could be pretty hard for those early settlers. But they stuck with it and created small Ukrainian communities which have a lasting impact on the local culture to this day. For example, you'll find pyrohy (or perogies) all over the east-central Alberta region – including Edmonton! At the cultural village, a living museum of genuine restored buildings and furniture, peopled by actors who remain fantastically in character, show you exactly what life would have been like in the Canadian frontier in the early 1900's.
Get Active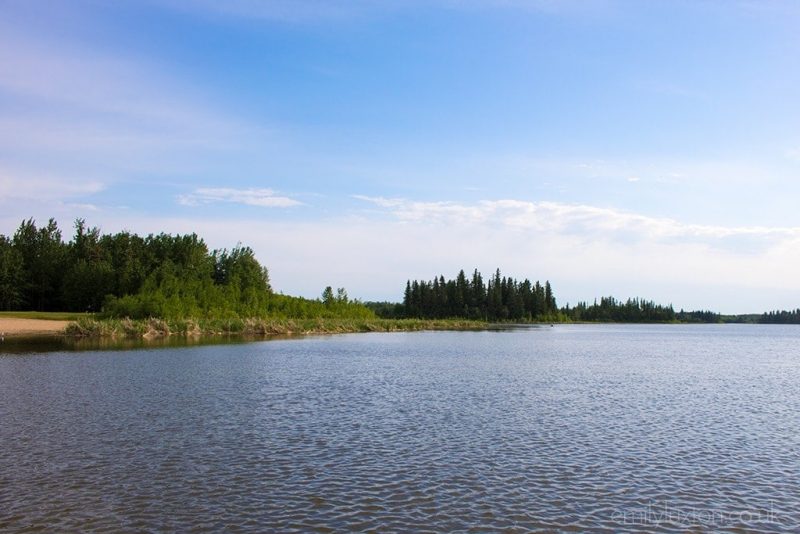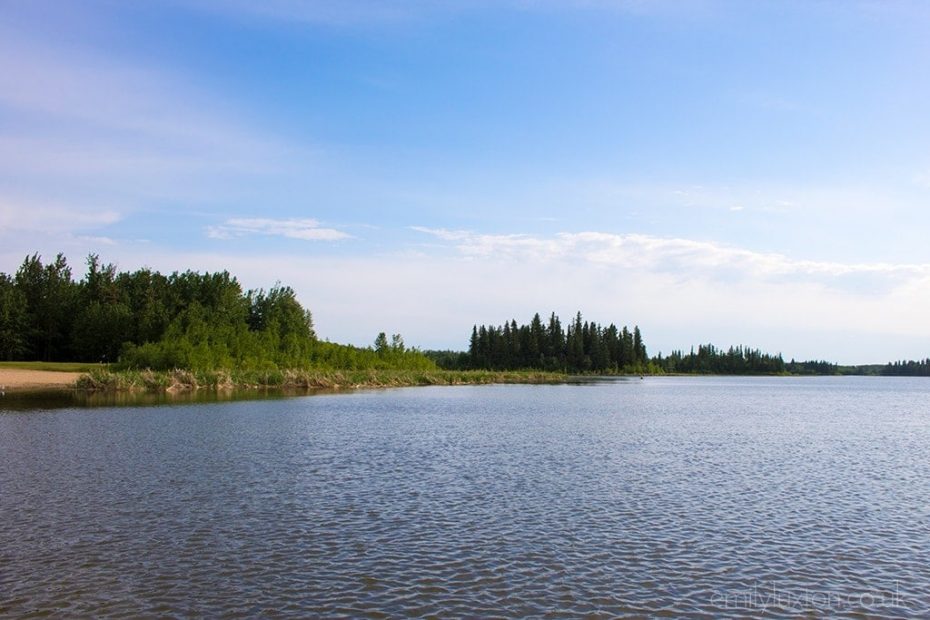 Enjoy one of the numerous walking and hiking trails around the park. It's a pretty flat area so most walks are fairly easy, and they're a great way to get closer to nature. There are also eight geocache locations inside the park to add to the adventure. All the trails in Elk Island National Park are multi-use, so you can also explore by bike or on horse-back if you fancy it.
With so many beautiful lakes, it's no surprise that there are plenty of watersports to enjoy at Elk Island. Haskin Canoes rent kayaks, canoes, and SUP boards at Astotin Lake, as well as tours including full moon tours on the lake at night.
When winter hits, you can rent snowshoes to get out and explore the snowy landscape. There's also a great skating area at Astotin Lake.
Northern Lights at Elk Island National Park
Edmonton is one of the best places in the country to watch the stunning Northern Lights, and Elk Island National Park is one of the best places in Edmonton to watch them. Check out Aurora Watch for a forecast when you're visiting. Settle down by the lake with a flask of cocoa (or a nice bottle of wine), or make smores over a campfire while you wait – and you may just be rewarded with a stunning display!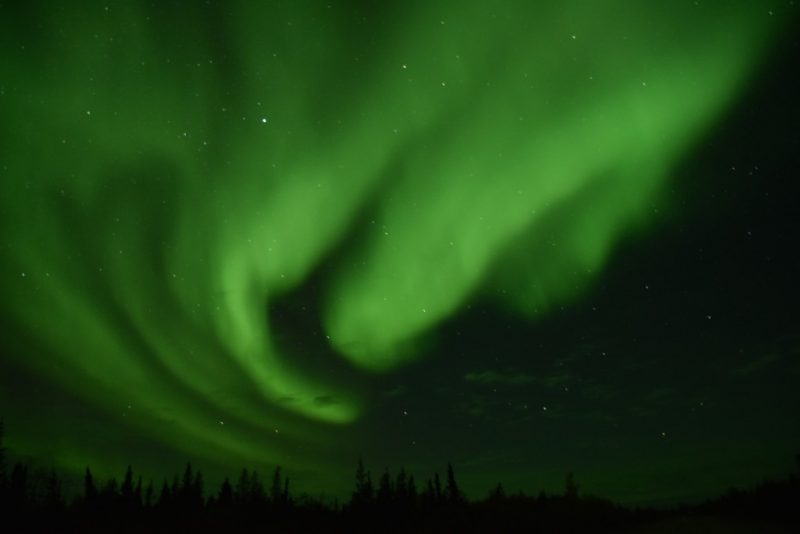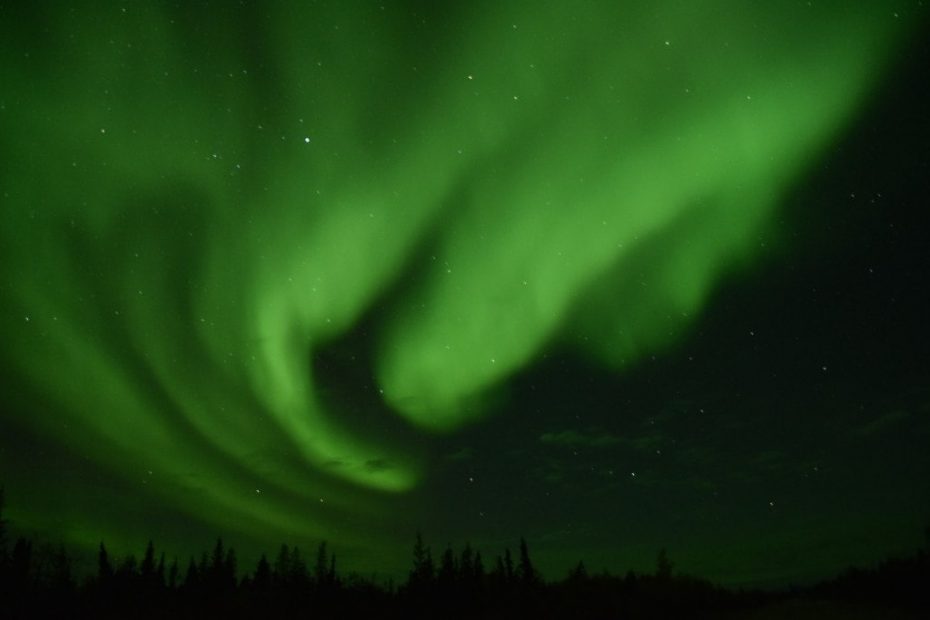 Top Tips for Visiting Elk Island National Park
Best time to visit
The park is pretty amazing all year round. Summer months bring sunshine and perfect conditions for hiking and watersports. In winter, the park is covered in snow but it's still worth a visit – you can rent snowshoes to go for a bit of a trek over the relatively flat grounds. In Astotin Lake they set up a small ice rink for skating. Winter is also the best time to spot elk and moose.
Spring (April and May) is baby bison season, while if you want to see the male bison fighting during rutting season then summer (late July to August) is the time to visit.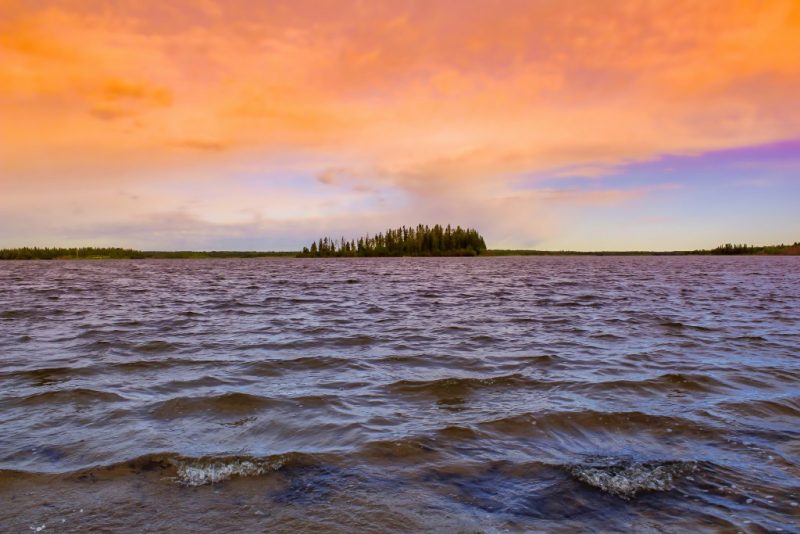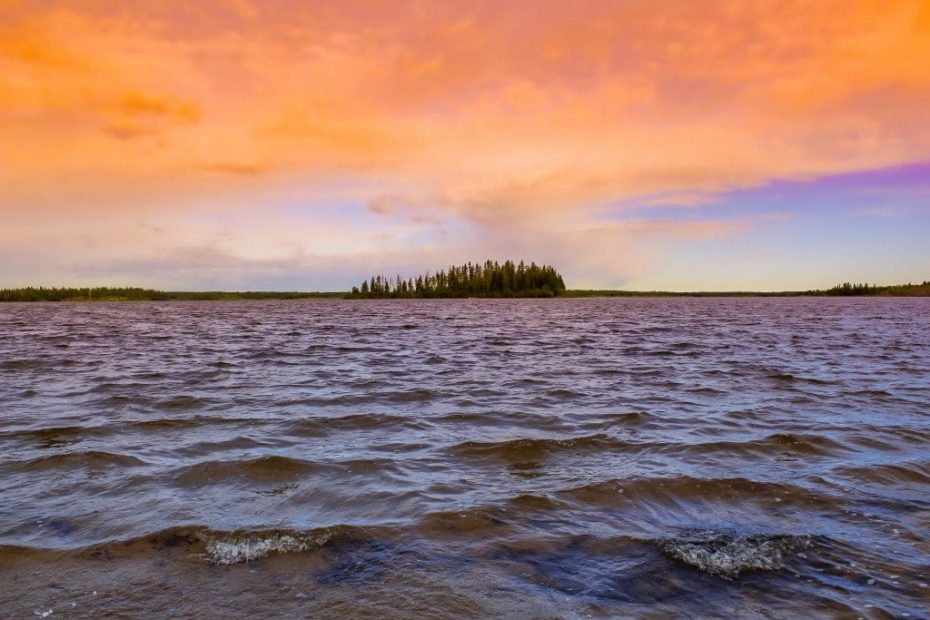 Getting there
There's no public transport directly to Elk Island National Park, so the best way to get there is to drive. If you're visiting Edmonton you can rent a car from around £35 a day (check latest prices here).
How to get to Elk Island National Park if you don't drive:
Don't want to rent a car? It's still possible to visit Elk Island. You could take a taxi, in theory, but it would probably set you back around $110-$140 CAD, and many taxi drivers would probably refuse to drive you that far.
Alternatively, a new tour company called Big E Tours have launched a six hour shuttle bus tour to Elk Island National Park. Tours depart at 9:30am and head first to the Ukrainian Cultural Heritage Village, where you'll have lunch after a morning exploring. Then you'll drive over to the national park for an afternoon exploring at your leisure. At the moment these tours are on Wednesdays only. Tours run rain or shine, with a minimum of one guest, and can be customised to suit guests' interests/abilities.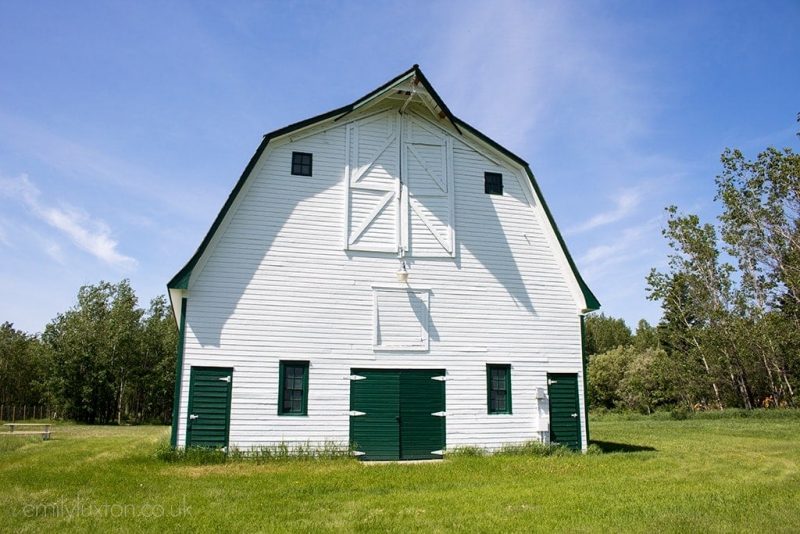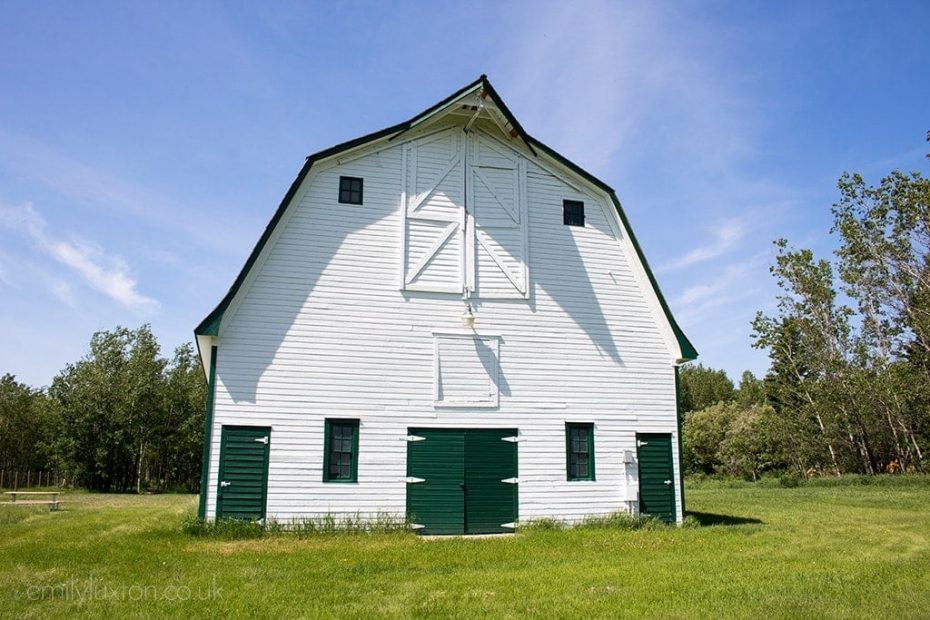 What to bring
In summer, the mosquitoes at Elk Island are no joke. They were the biggest and most viscous I've ever seen (and I've been to the Amazon!). So pack strong mosquito repellent and dress sensibly. Mozzies are attracted to dark colours, so loose-fitting clothes in light browns and whites are a good idea. I still love these zip-off adjustable hiking trousers from Mountain Warehouse, which come with built-in UV protection. Read my review here.
Since it's a relatively flat park, you don't really need to bring anything particularly special. Just whatever you'd normally wear for hiking and outdoor activities.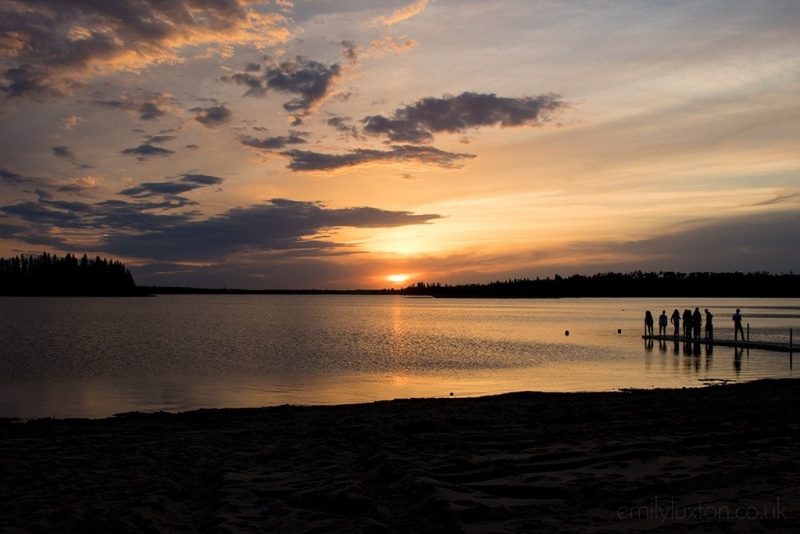 If you're camping but want to travel light, there are Equipped Campsites that provide most equipment you'll need. This includes the tent, sleeping pads, dining shelter, camping chairs, propane stove, lantern and cooking gear. You'll still need to bring your own food, of course, and any other bits and pieces you'd normally take camping.
Read More
Southern Alberta Road Trip Itinerary and Route
Got a question about Elk Island National Park, or a tip of your own that could help fellow travellers? Share in the comments!
My visit to Edmonton was a press trip organised by Edmonton Tourism, but all words and opinions are my own.
Pin this post: