Some posts on this site contain affiliate links. If you book or buy something through these links, I earn a small commission (at no extra cost to you). Take a look at my privacy policy for more information.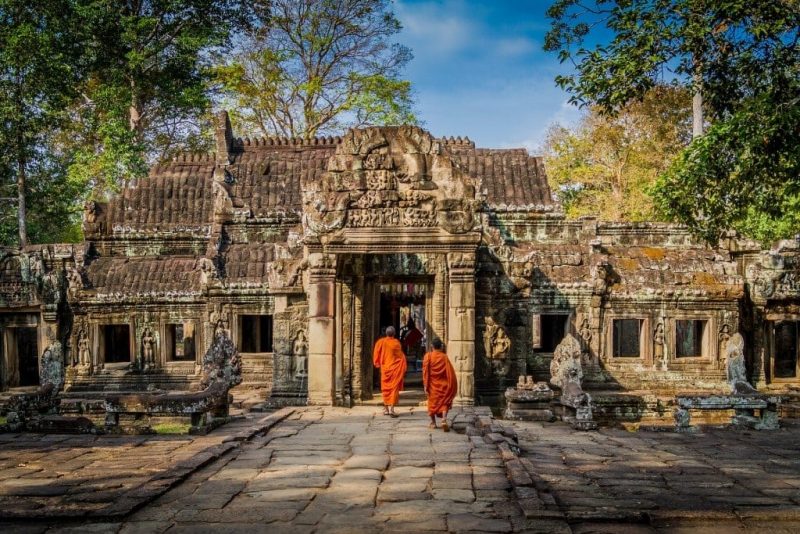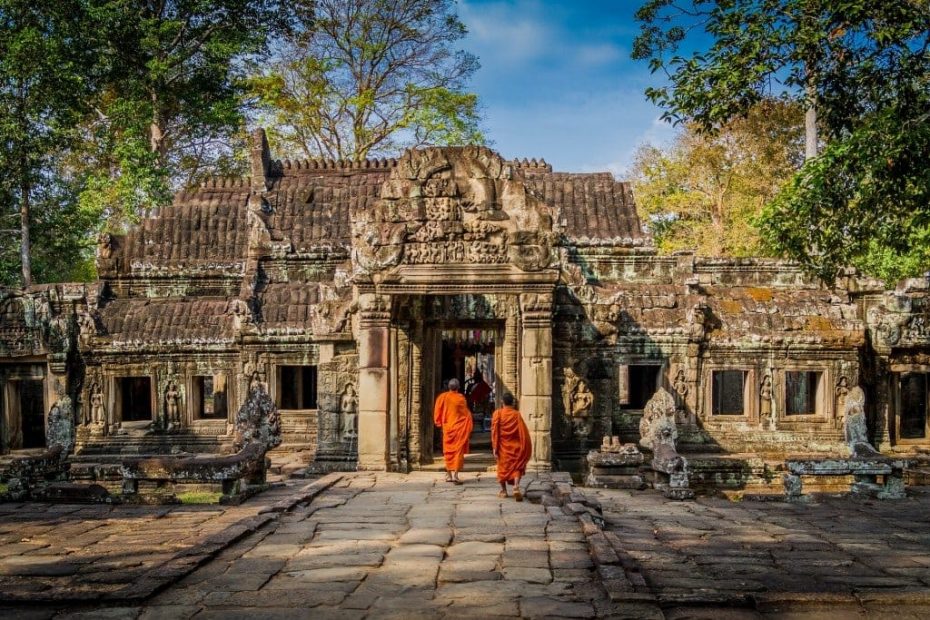 Finished with Angkor Wat, and looking for all the other things to do in Siem Reap? I've got you covered!
Before my trip, I did a ton of research and figured out an action plan for my three days in the city. And while I was there, I ran around like a crazy blogger packing in a ton of the best activities!
Here's my guide to exploring Siem Reap once you're done with Angkor Wat. Use the contents table below to skip ahead if you need to. And as always – if you have a question, feel free to drop me a comment below. Enjoy…
How long should I spend in Siem Reap?
In my opinion, you should try to spend at least three days in Siem Reap. Obviously, this all depends on how much time you have and what kinds of things you want to do.
You should factor in at least one full day for exploring Angkor Wat – longer if you're particularly interested and want to see some of the less famous temples. After all, it's one of the most famous landmarks in Cambodia, so it deserves a fair bit of time!
After Angkor Wat, I think you should spend at least one more full day and night in Siem Reap. A three-day stay, with one day at Angkor Wat and two days spent exploring the city's attractions, is perfect. But it's a lovely place, so you could easily spend a week or more there – especially if you take a few day trips to nearby areas.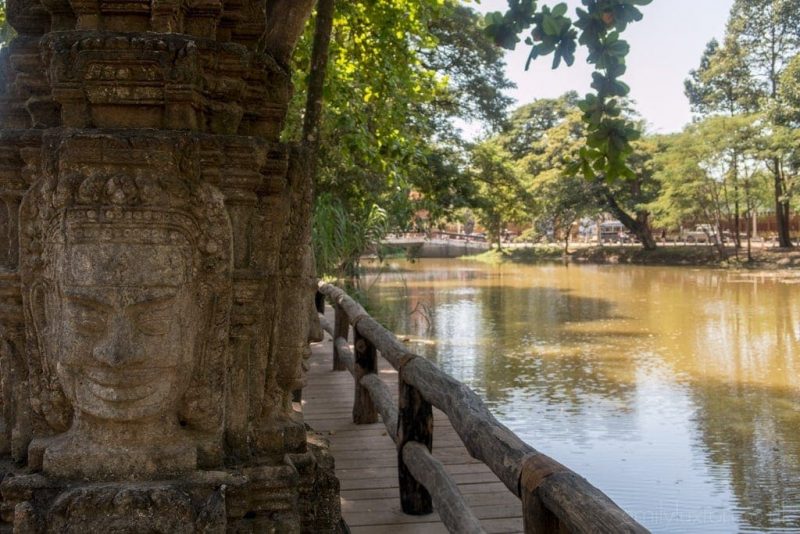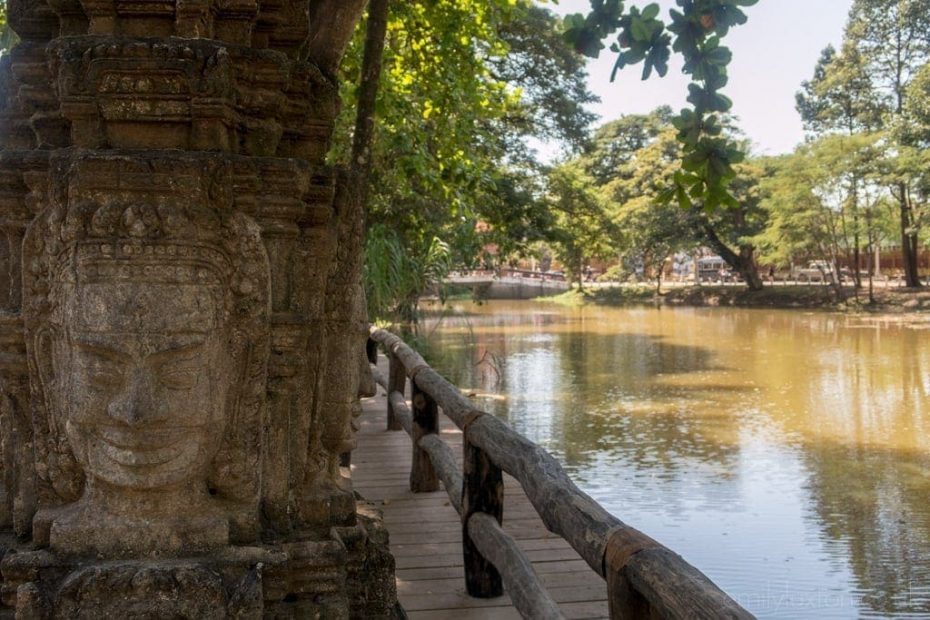 One Day in Angkor National Park
Wait – this guide is "apart from Angkor Wat"! But I wanted to include a quick summary in my guide to the best things to do in Siem Reap, just to give you an idea of how to spend your time in the city.
Angkor Wat is one of several hundred temples and building complexes within Angkor National Park. If you only have a day to explore, I recommend booking a sunrise tour to kick things off. Alternatively, you can arrange a tuk-tuk driver to take you to the complex. But my group tour didn't cost much more, and I liked getting all the info from a knowledgeable guide.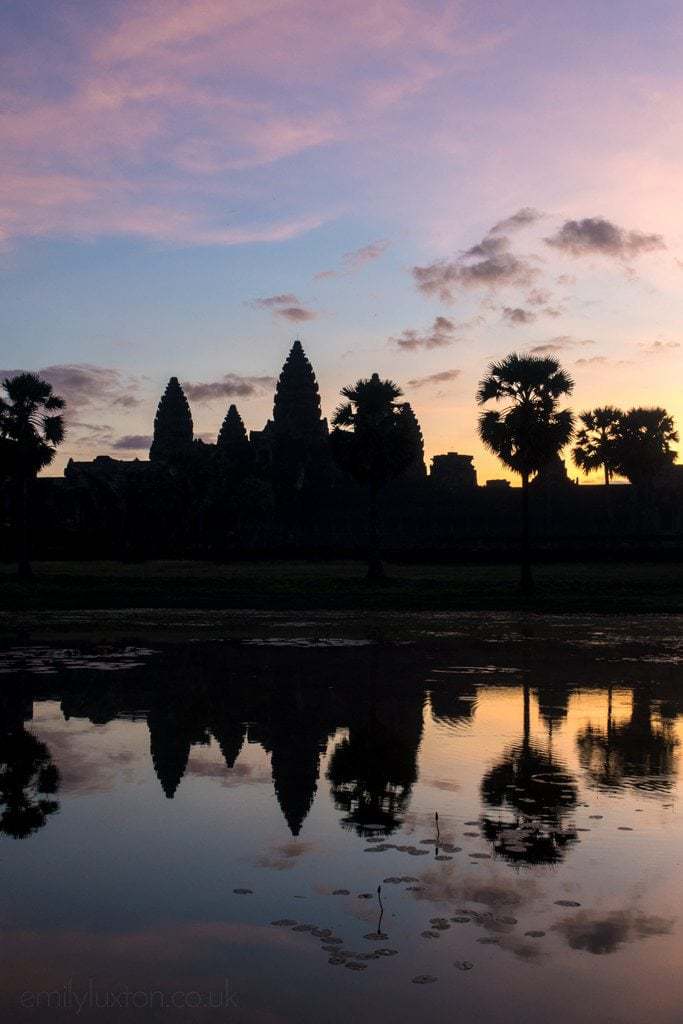 Our sunrise tour took us to the three main temples. Angkor Wat itself, where we watched the sunrise behind the temple across the iconic lake. Next, Angkor Thom – a whole separate city, overgrown by enormous trees and made famous by the first Tomb Raider movie. Finally, we visited Bayon Temple, which is covered in enormous sculptures of Buddha faces. Whether you do a tour or go independently, these are the three "must-visit" temples in Angkor National Park.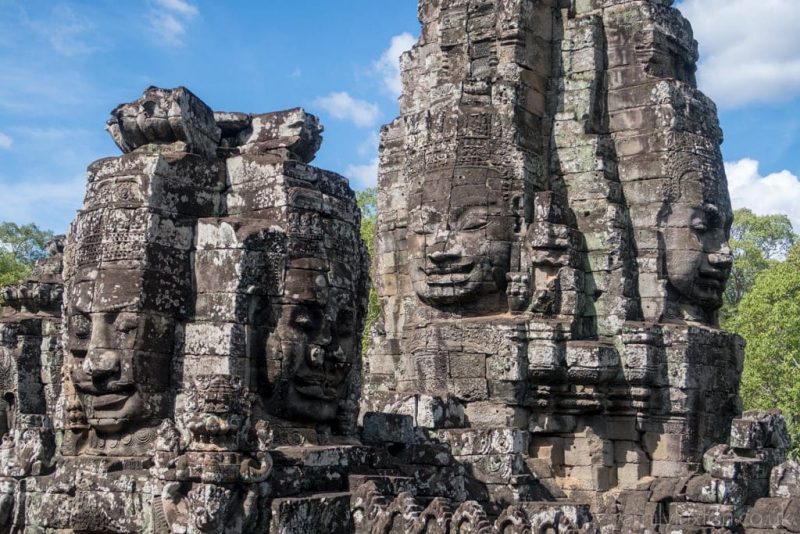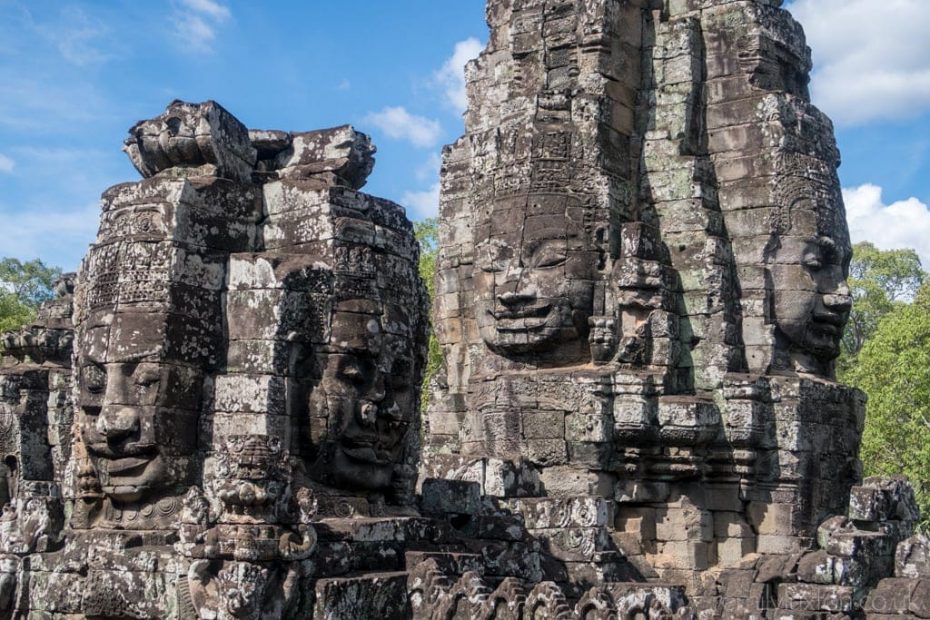 After the sunrise tour, head back to the park to explore on your own, and to watch sunset. The most popular sunset spot in Angkor is Phnom Bakheng, a hilltop temple with stunning views. But, it gets super crowded, so I decided to head to the much quieter Pre Rup temple, which I shared with only around 50 or so other tourists.
RECOMMENDED TOUR: I booked this Sunrise Small-Group Tour of Angkor Wat on Viator and loved it. Alternatively, this full-day tour in a vintage jeep looks amazing.
Map:
Things to do in Siem Reap
Use the map below to plan your trip and figure out what's near you. I've colour-coded things to help, so check the map legend for a breakdown.
What to do if you Only Have One Day in Siem Reap
1. Angkor Wat Museum
Cost: $12
If you are heading to Angkor Wat, make sure you plan in a trip to the Angkor Wat Museum as well. The museum itself is in town, not out near the National Park, so it can be reached by walking or by a short tuk tuk drive. Allow at least an hour to explore the museum. It's a great way to get a little background on Angkor Wat, and the history of the various cities and temple complexes you'll visit in the park.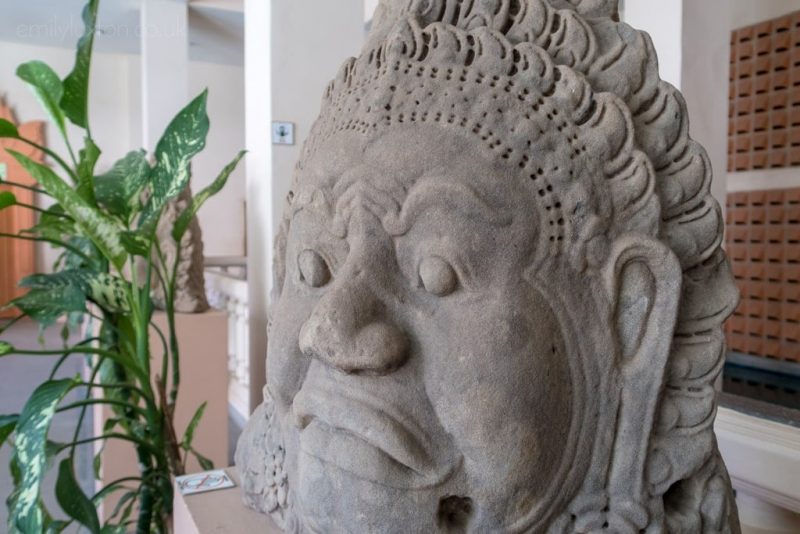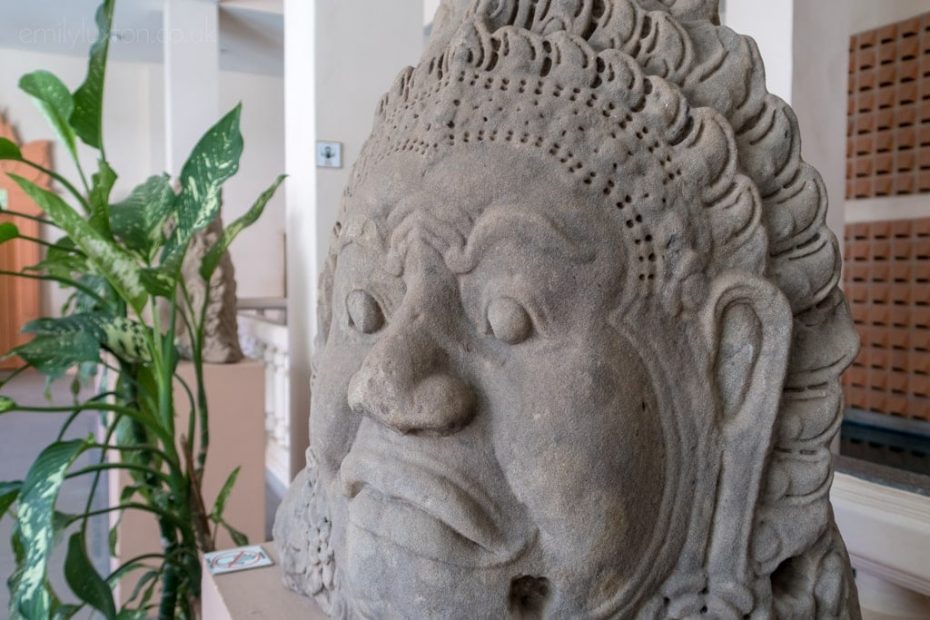 2. Old Market (Psar Chas)
Cost: Free (unless you buy something)
The Old Market is right in the city centre and is one of the most popular things to do in Siem Reap. It's a dense, maze-like indoor market crammed with stalls selling everything you could possibly imagine.
This is the kind of place where you can buy everything from a mop, to a new pair of shoes, to a whole pigs head. It was also the cheapest place I found to get a pair of elephant pants ($4)!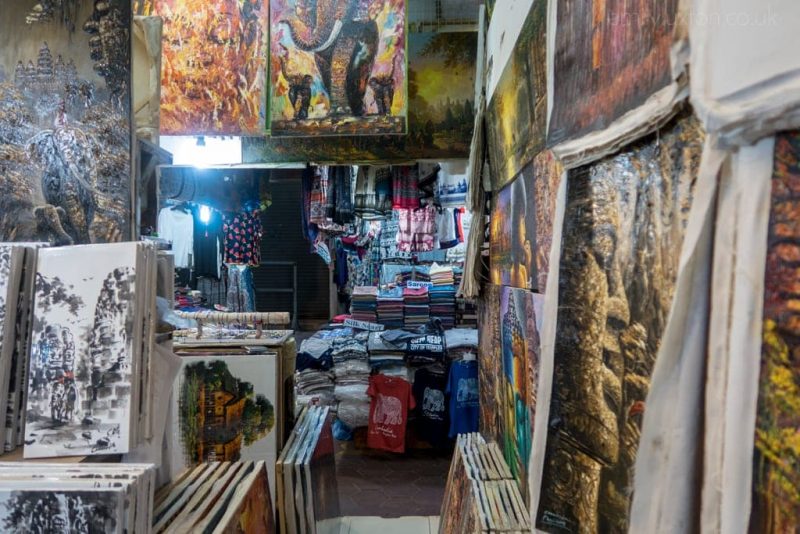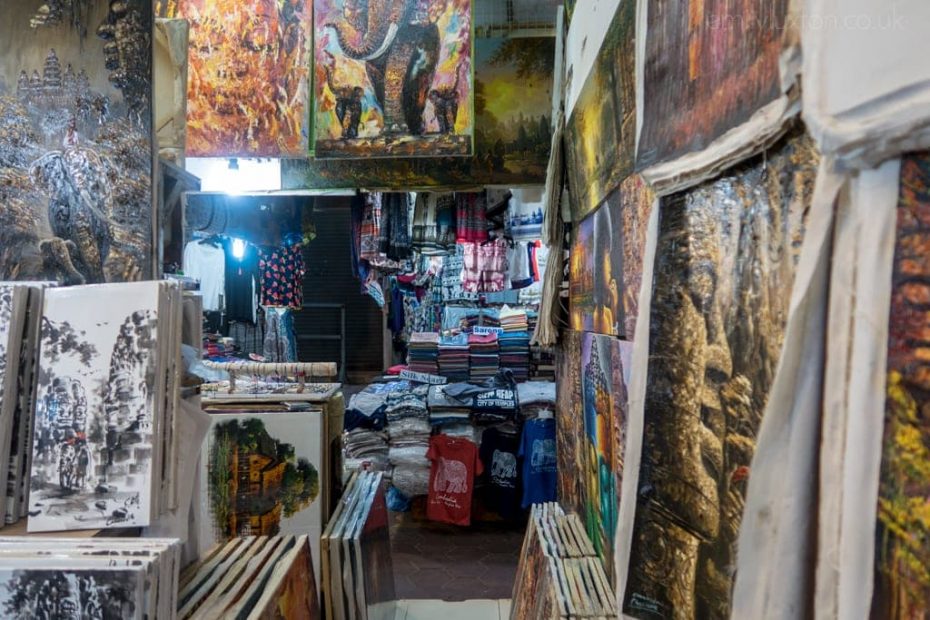 3. Support Local Businesses at the "Made in Cambodia" Market
Cost: Free
One of my favourite discoveries in Siem Reap was the Made in Cambodia Market. Just across the river from the old town, this small market is a relatively new addition to the city, but it's already a really popular spot. There are a LOT of markets in Siem Reap, but this one is easily my favourite – and it's a must-visit in my opinion.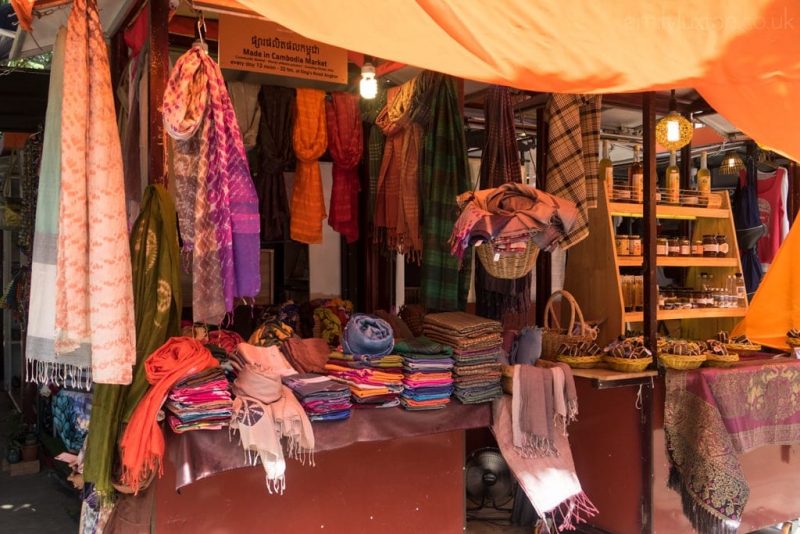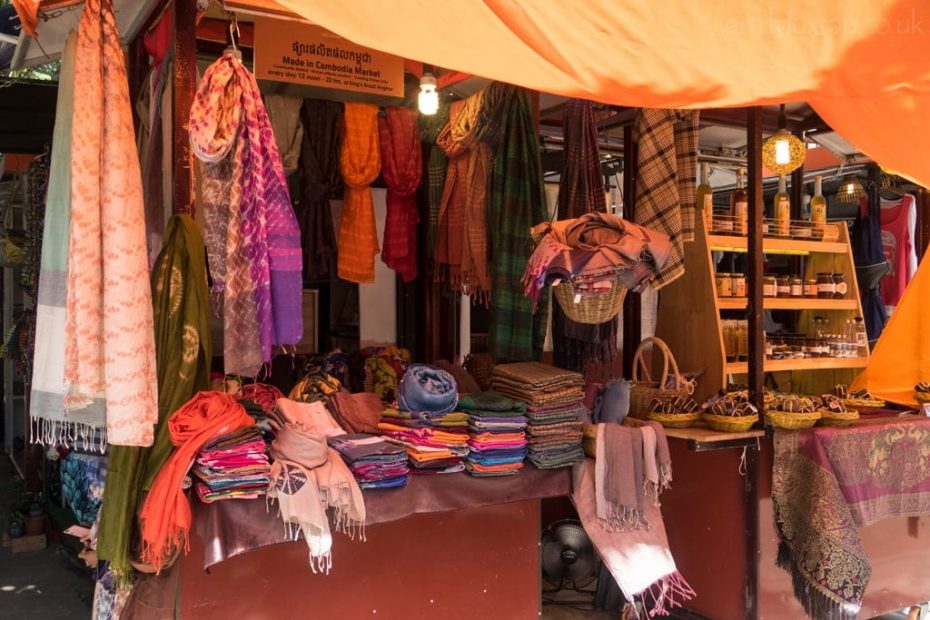 In stark contrast to most other markets in town (and, in fact, most in SE Asia), everything at this one is made in Cambodia. Plus, there's a lot more variety than you usually see – elephant pants take a backseat to bespoke purses and beautiful hand-made dresses.
You may pay a little more for the locally made goods, but you'll be supporting local businesses, and getting higher quality goods into the bargain. Look out for the Friends 'n' Stuff stall to support a brilliant Cambodian charity!
4. Wat Preah Prom Rath
Cost: Free
If you're not feeling too templed-out after the Angkor National Park, Wat Preah Prom Rath in downtown Siem Reap is worth a visit. This colourful pagoda is a Hindu temple and monastery featuring a famous reclining Buddha statue.
It's set in a pretty garden filled with tropical flowers and brightly painted statues depicting the fable about the Buddha, and it's a beautiful spot.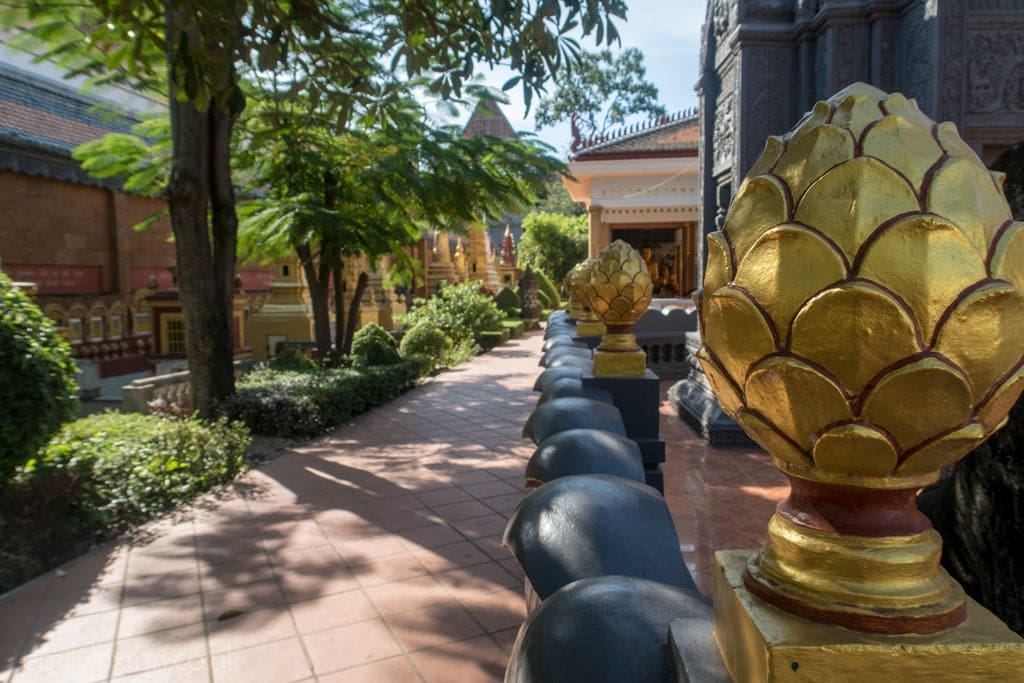 5. Eat at Marum Training restaurant
If you're looking for one of the best things to do in Siem Reap, head for dinner at the beautiful Marum training restaurant. Cambodia isn't well-known for its food, but places like Marum are aiming to change that. Expect elevated local classics and creative fusion cuisine
More importantly, it's run by the Tree Alliance charity. Their training restaurants are social businesses which help to provide young people – including former street kids – with the skills they need to become employable in the hospitality industry. Tasty food, an insight into local food culture, AND the chance to support a great cause. Don't miss it!
READ MORE: 4 Amazing Non Profit Businesses to Visit in Cambodia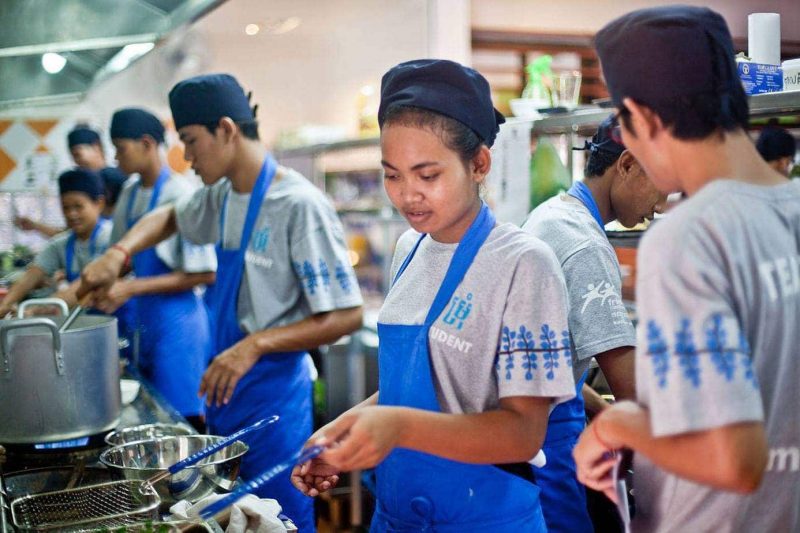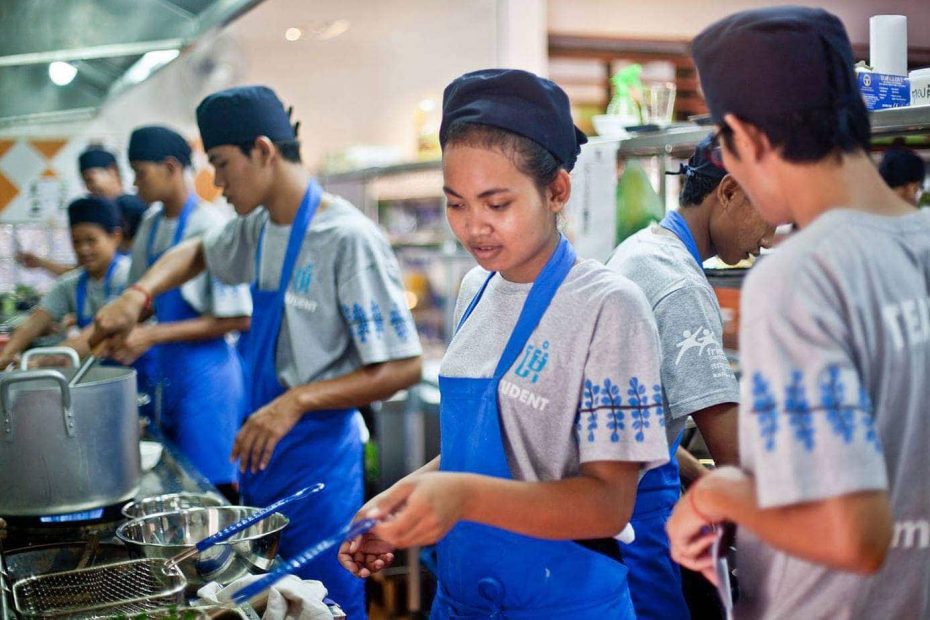 6. Get a Massage
Cost: Varies
All that shopping and temple-hopping in Siem Reap will likely leave you in need of some downtime. Thankfully, there are loads of spas and massage places all over the city – ranging from cheap and basic to pretty fancy.
Have a browse for one that suits your price range and pop in. Many places seem to give a discount on treatments during daytime hours. I headed to De Kampuchea – a midrange spa with decent prices and really good service.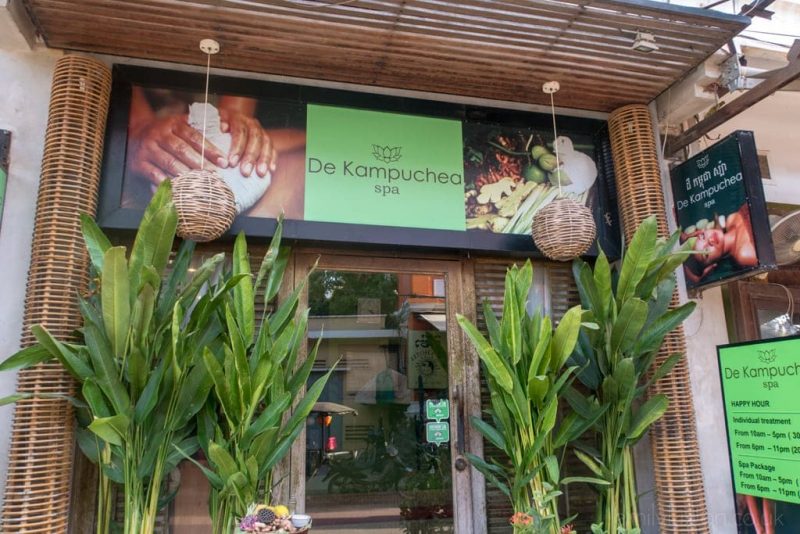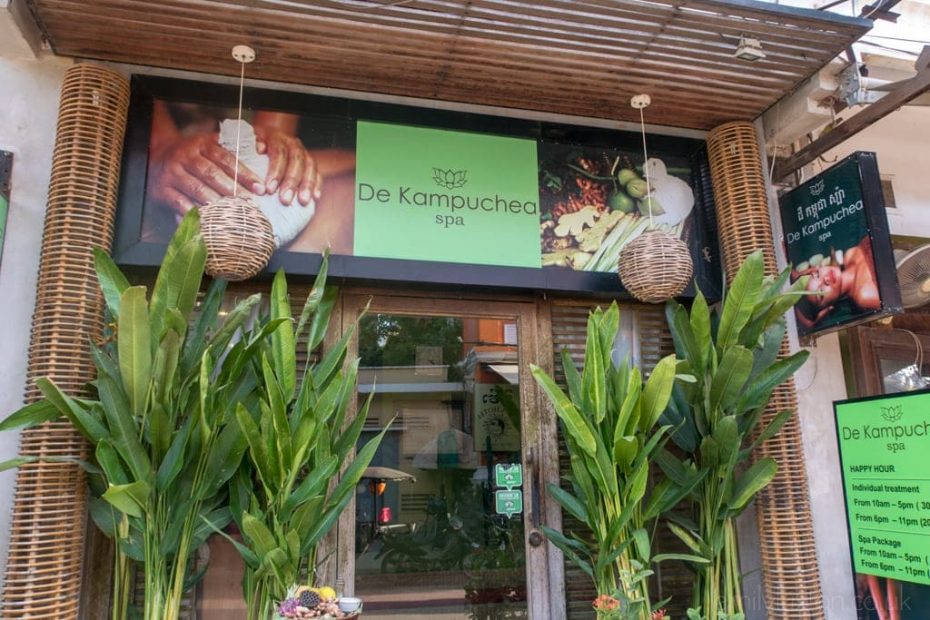 Things to do in Siem Reap at Night
1. Phare Circus Siem Reap
Cost: From $18
If you only do one thing in Siem Reap, make it this! Phare Circus was the most fun I had while I was in the city – and it's for such a great cause. The artists and performers at this circus are all graduates of the Phare Ponleu Selpak, an NGO school and professional arts training center in Battambang. Around 75% of all profits go directly to that school, which offers education to underprivileged kids from across the country.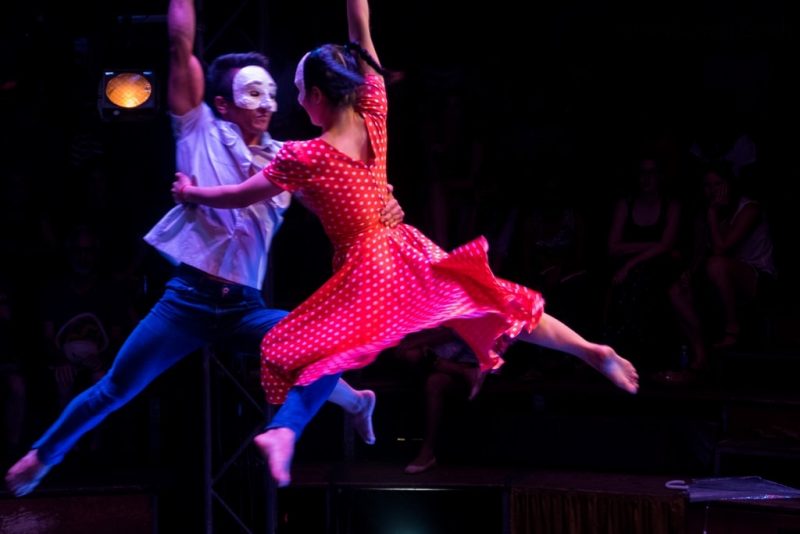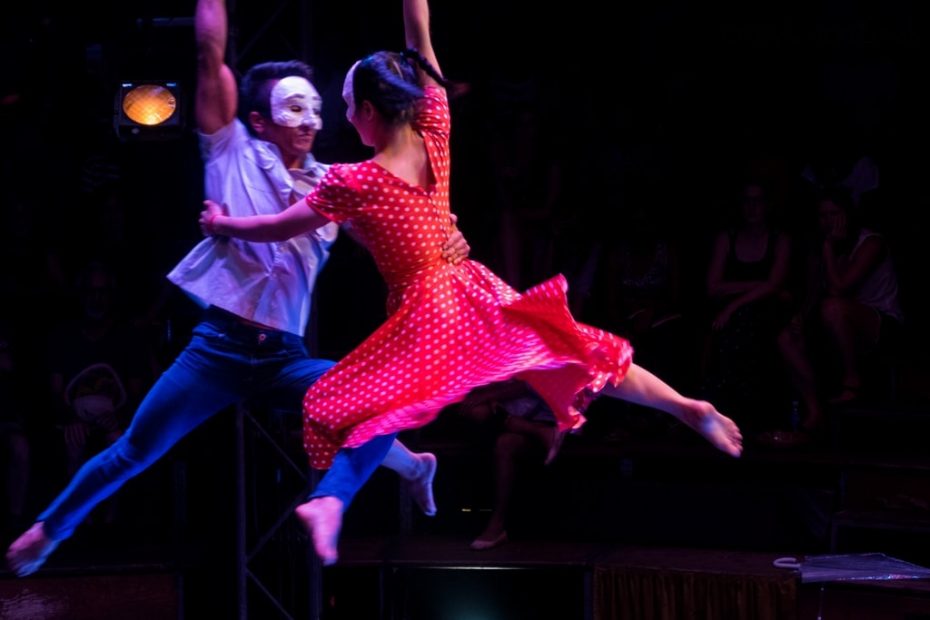 The circus is on every night at 8pm. I bought my ticket online for the same day's performance, and got one of the last few tickets in the cheap seats. Since this is only a seating area, rather than designated seats, I recommend arriving as early as possible to get the best seats. Mine was behind a pole and didn't have the best visibility – although I could still see everything.
2. Go for Table BBQ or Hotpot
Cost: varies*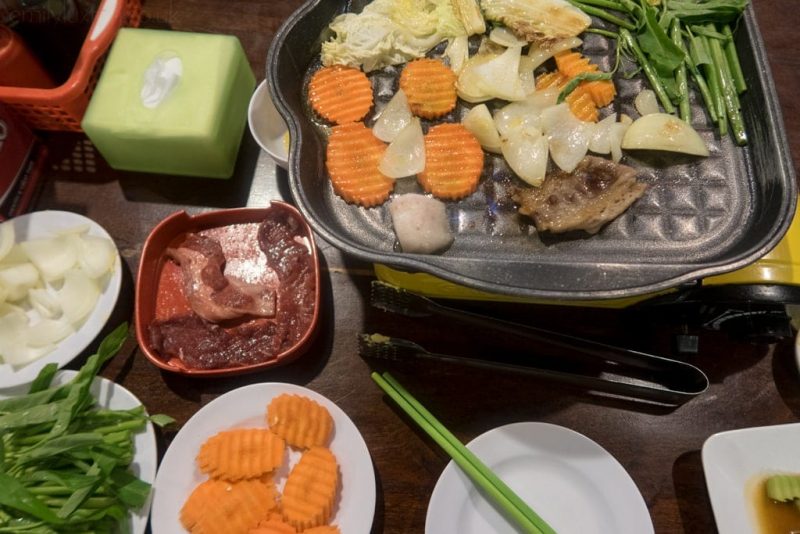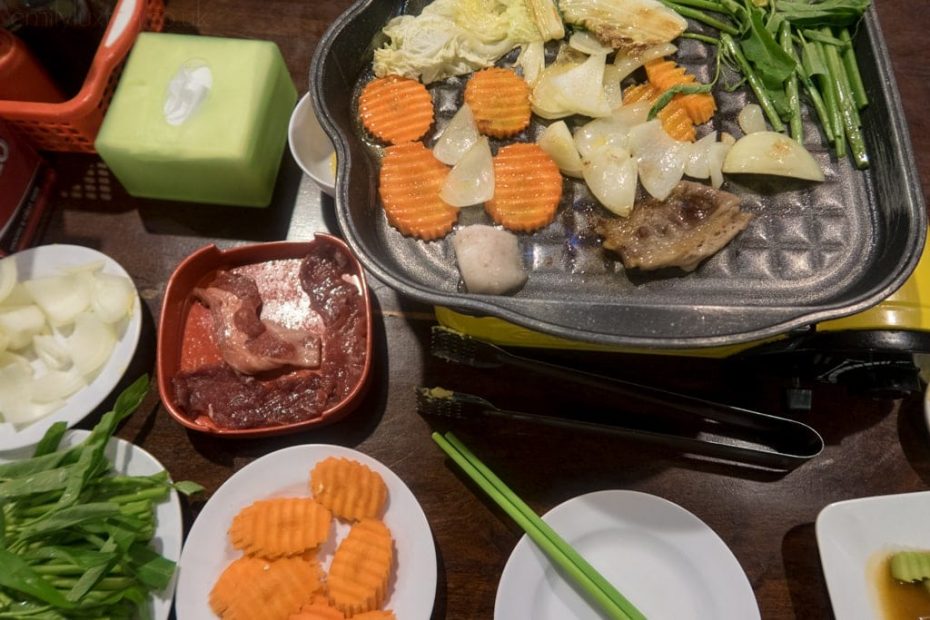 One of the best meals I had in Siem Reap was a table barbecue set at Bitter Melon Soup. Khmer BBQ is a popular meal in Cambodia, and there are table barbecue places all over the Siem Reap. Apparently, Cambodian BBQ on Pub Street is the original, but there are plenty to choose from. A small barbecue or hot-pot is placed in the middle of your table, and you'll get a selection of meats and veggies to add to it. It's great fun and a really sociable way to eat.
*At Bitter Melon Soup, a set cost $8, or you can select individual dishes if there's just one of you.
3. Night Market
Cost: Free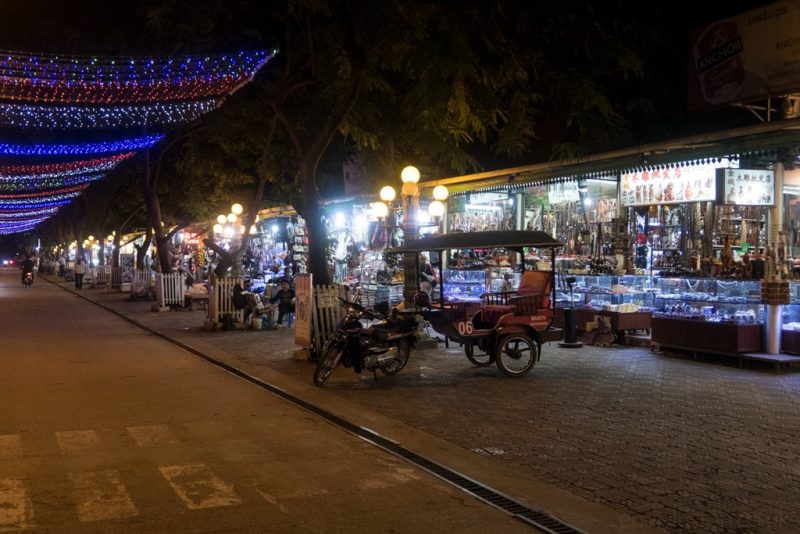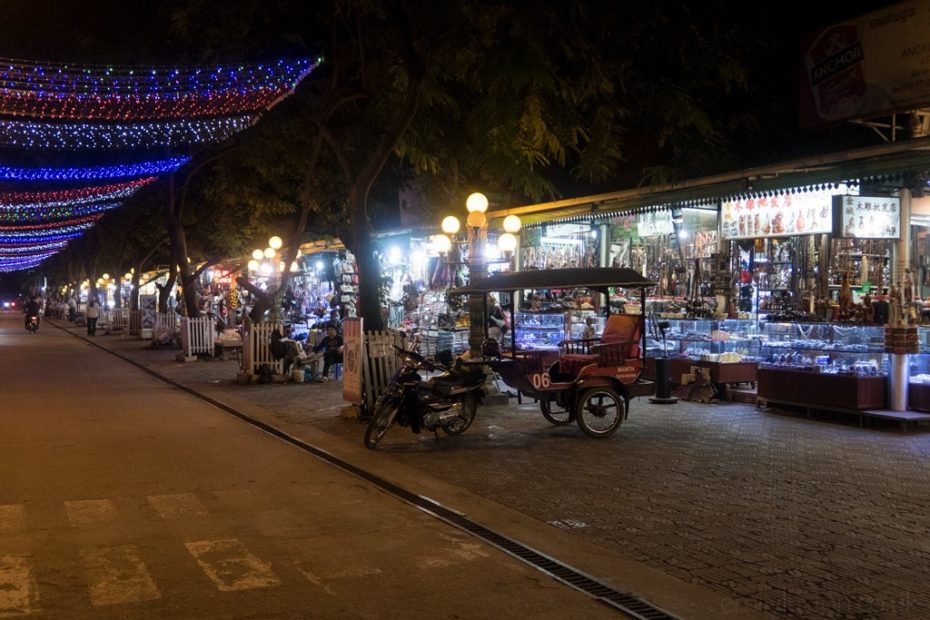 Not ANOTHER market! But the Night Markets are one of the most popular things to do in Siem Reap so it's worth paying them a visit. There are several different night markets, although the biggest and most interesting is the Art Centre Night Market just across the river from the old town.
Souvenirs, crafts, and elephant pants can be found in bucket loads. But, more importantly, there are loads of street food stalls dotted around in front of the markets.
4. Buy an Ice Cream Roll
Cost: $2
Stir-fried ice cream, aka ice cream rolls, are an insane dessert phenomenon from SE Asia. You'll find dozens of stalls selling ice cream rolls all over Siem Reap. Half the fun is simply watching the vendor create the dish, which is a mesmerizing process.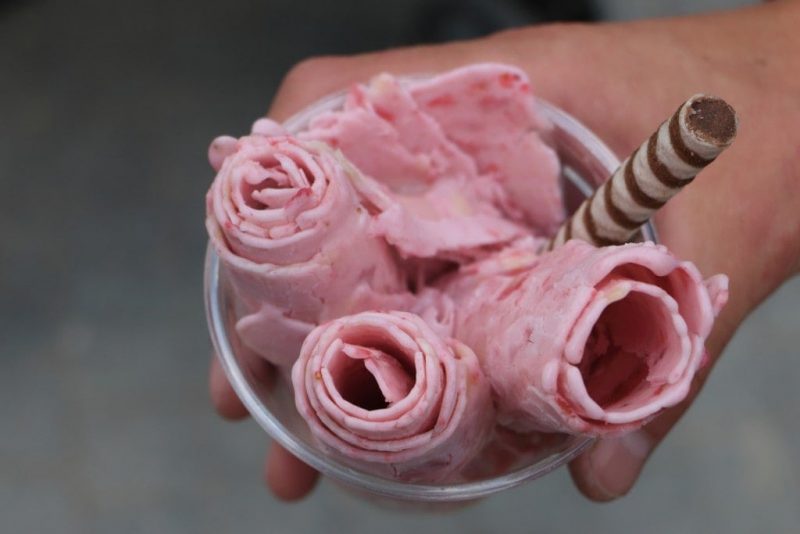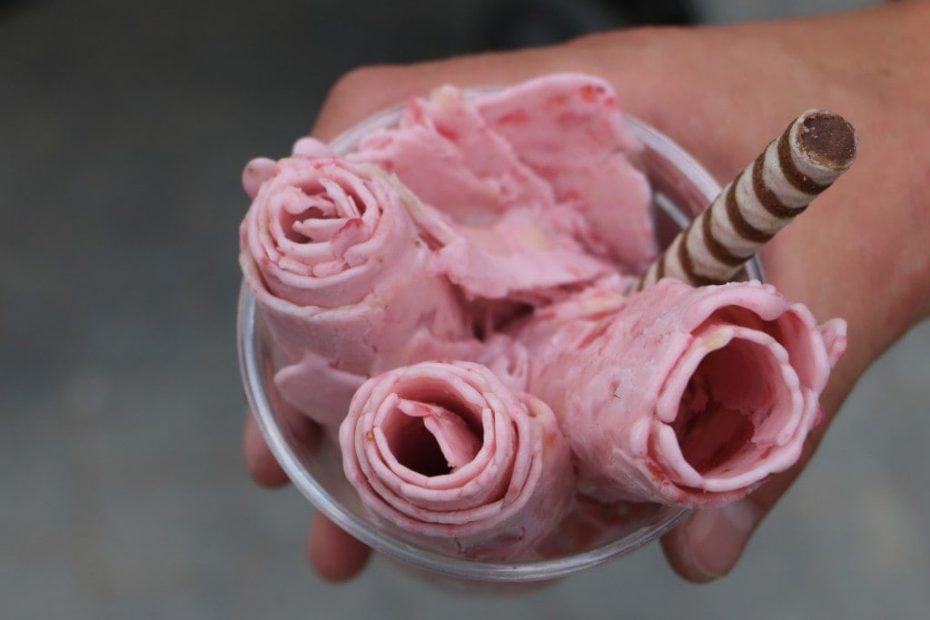 Ice cream mix and/or fresh ingredients like mango or coconut are dropped onto a freezing cold plate, usually cooled by liquid nitrogen. As it freezes, the vendor expertly chops, spreads and scrapes the mixture into a sheet of cream. Next, it's rolled into intricate cylinder shapes. It takes about two minutes, and costs about $2. And it's a really fun experience, especially if you have a sweet tooth!
5. Take a Street Food Tour
If you want to understand a culture, you have to eat its food. And the best way to discover local cuisine is on a street food tour. Khmer cuisine is one of the oldest in the world, and over time Cambodian food has also been influenced by Thai, Vietnamese, Chinese, and French techniques.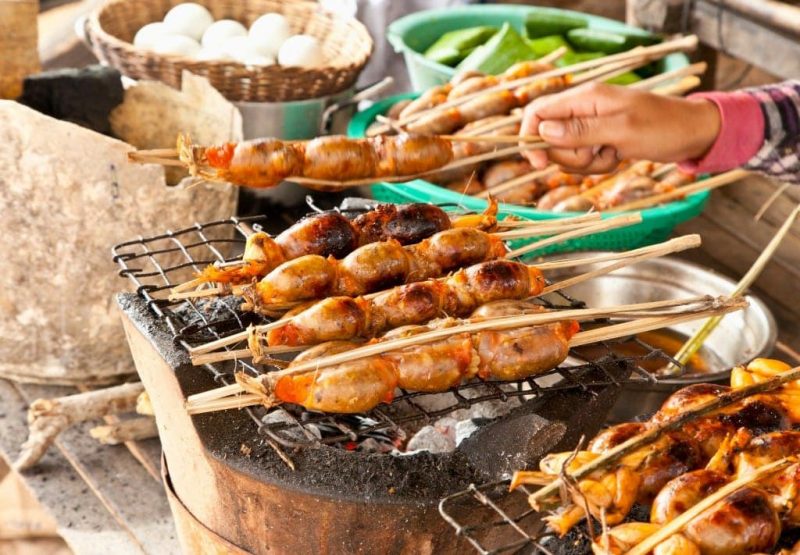 A street food tour is one of the best things to do in Siem Reap. Let a local expert show you around some of the best vendors and food stalls in the city, and learn a little more about the dishes and their origins as you do. If you're brave enough, you could even try some of the more exotic local treats – such as fried crickets, red ants, or tarantulas!
Recommended Tour: Siem Reap Evening Street Food Tour, from £30.59 per person.
6. Pub street
Cost: Depends on where you drink (and how much!)
Depending on your travel style, Pub Street is either one of the best things to do in Siem Reap, or one of the worst! This street is the heart of the downtown area, and loved by backpackers. It reminded me of Khaosan Road in Bangkok. Think busy restaurants, bars with seemingly endless drinks offers, and cocktails served in buckets. There are also plenty of street food stalls and massage places, too. Definitely good if you want a fun, cheap night in Siem Reap!
What to do in Siem Reap if you Have More Time
If you have a few spare days in Siem Reap, there are plenty more activities to keep you busy. Look into some of the nearby day trips or local tours to get a more in-depth understanding of the culture and history. Here are a few ideas to get you started…
1. Landmine Museum
Cost: $5
One of the most interesting things to do in Siem Reap is to pay a visit to the Cambodia Landmine Museum. After decades of conflict and the brutal Khmer Rouge regime, Cambodia is one of the most heavily landmined countries in the world.
At the Landmine Museum outside Siem Reap there's a huge collection of thousands of mines. Most of them were found and disarmed by one Khmer man – Aki Ra, one of the museum's founders. The goal is to educate visitors about the problems Cambodia faces from the millions of landmines still left undetected.
2. Angkor Zipline
Cost: From $65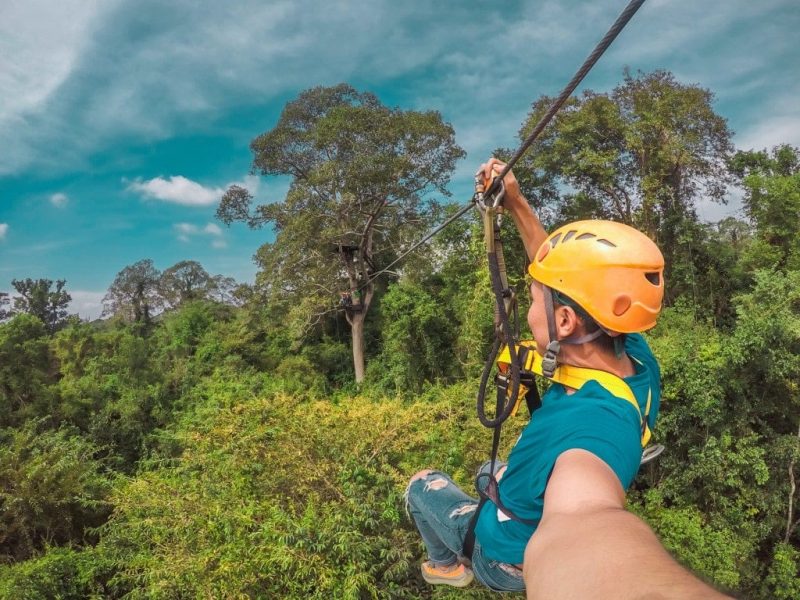 If there's one thing I wish I'd done while I was in Cambodia, it's this. I love ziplining, and the chance to do it over the jungle of the Angkor National Park with Angkor Zipline just looks so cool! It makes the perfect add-on to a temple sightseeing tour. As well as ziplining through the jungle canopy, you can also bounce across three suspended bridges, and even try your hand at an abseil.
3. Cooking Class
Another great way to learn more about Cambodian food and culture is through a cooking class. Get some hands-on experience with a local chef, and discover local ingredients and flavours. Many cooking classes actually take place at home with a local in a village outside Siem Reap. It's a great way to meet fellow travellers, interact with locals, and learn more about Cambodian cuisine!
Recommended tour: Half-Day Cambodian Cooking Class, from £20.96 per person.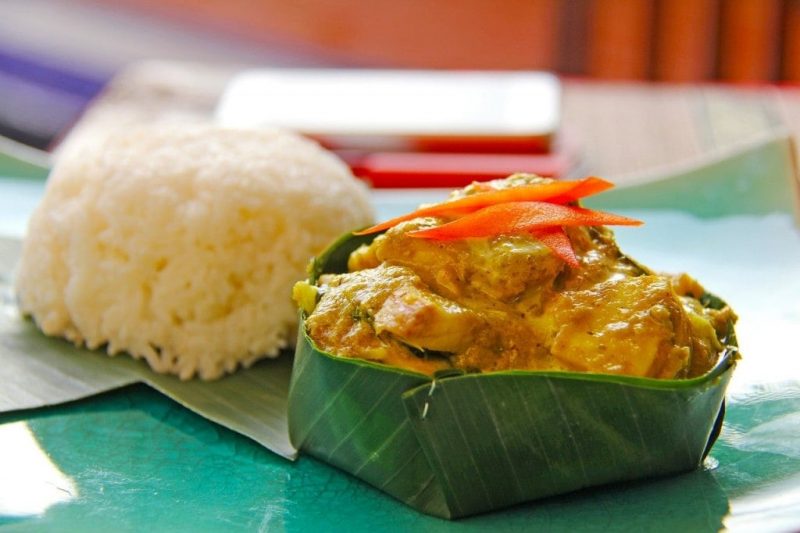 4. Tonle Sap Village Tour
If you have a few days in the city, a visit to the nearby floating villages is apparently one of the best things to do in Siem Reap. This is a great way to escape the hustle and bustle of the city and explore the beautiful countryside.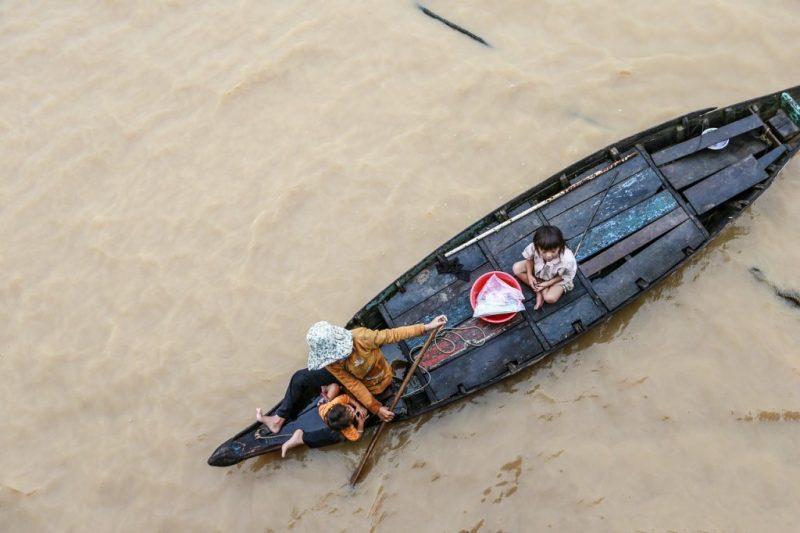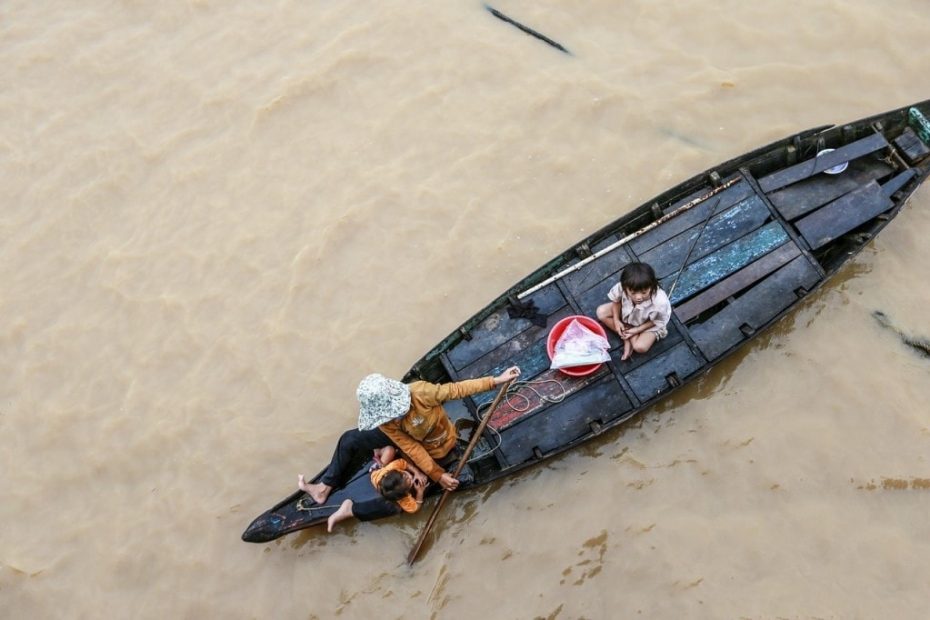 Tonle Sap is a freshwater lake connected to the Mekong River. The houses of the surrounding villages are built on stilts above the water, to allow for the lake's changing level. As well as exploring the stilted structures, and seeing how village life depends upon the lake, this is also a great chance to see local wildlife. Over 300 species of fish call the lake home, as well as snakes, crocodiles, tortoises, turtles and otters.
Did I miss any awesome things to do in Siem Reap? Scroll down and share your top tips in the comments!
Love this Post? Please pin it!