Some posts on this site contain affiliate links. If you book or buy something through these links, I earn a small commission (at no extra cost to you). Take a look at my privacy policy for more information.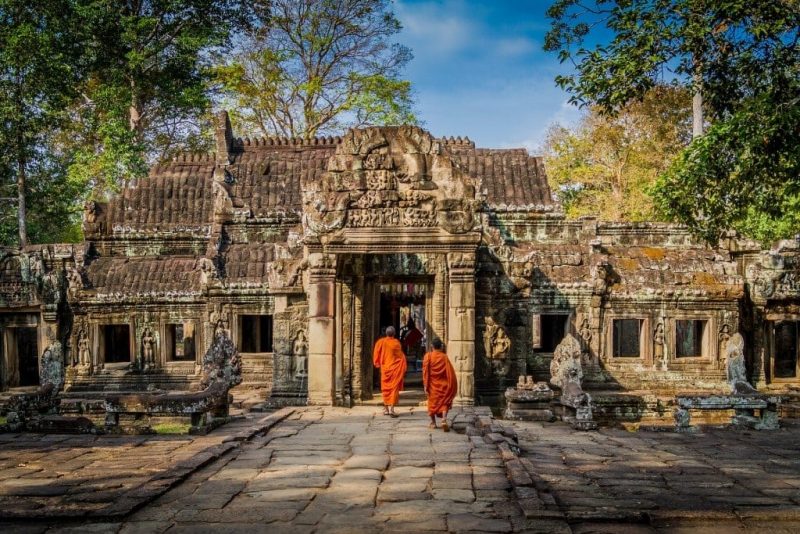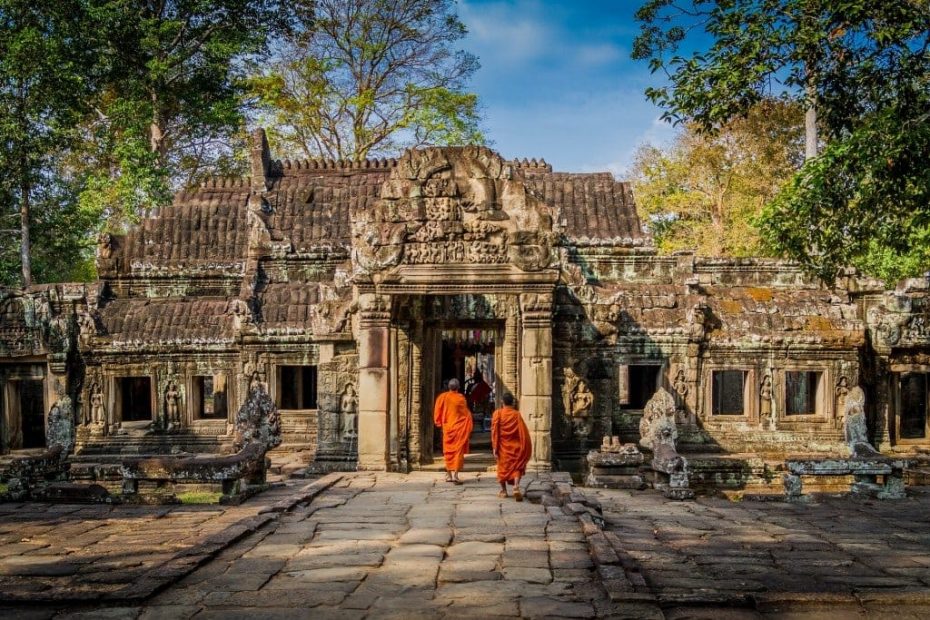 If you're on the hunt for the best non profit businesses in Cambodia, I've shared some of my favourites below. From great food, to funky shops, to one of the best shows in Cambodia – these are great ways to give a little back to the country as you explore its beautiful culture.
After spending a morning exploring the Killing Fields in Phnom Penh, and delving into Cambodia traumatic recent history, I was in desperate need of a bit of hope. I wanted a reminder that goodness does truly exist in the world, and hope that the future of Cambodia might not be as bleak as its past. So, I found myself at Romdeng Training restaurant in Phnom Penh. After learning about the great cause this restaurant supports (more below), I started hunting for more non profit businesses to visit. These are some of the best places I found…
Non Profit Businesses in Cambodia
Phare Circus, Siem Reap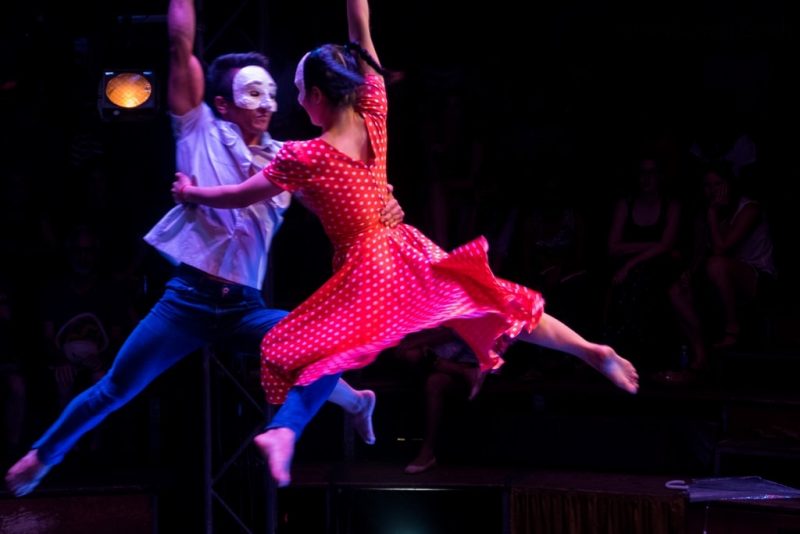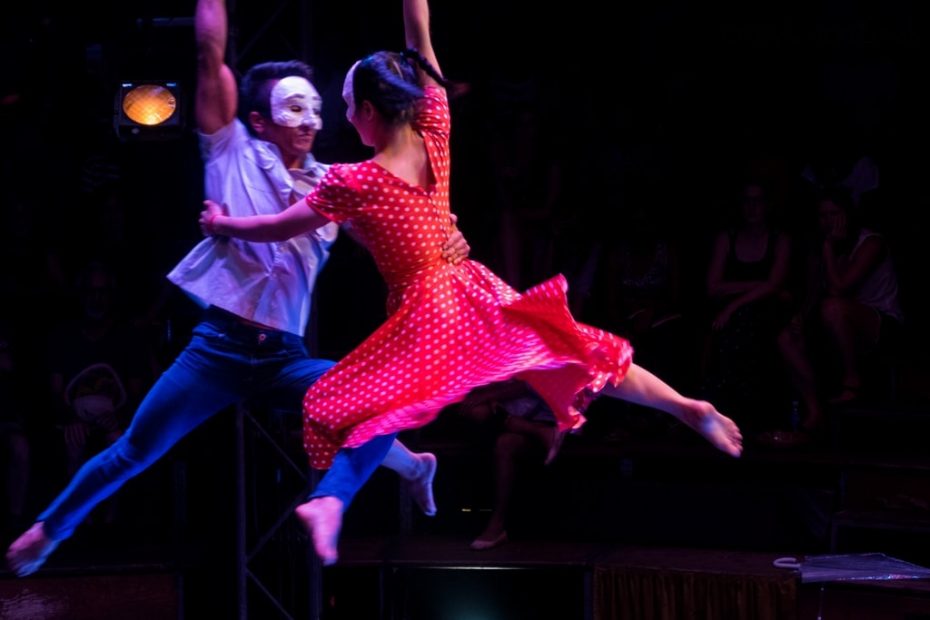 In Siem Reap, one of the best things I did was go see the incredible Phare Circus. Not only was this a really fun night at a brilliant circus, but it was also a brilliant cause. The show is run by the Phare Ponleu Selpak, an NGO school and professional arts training center in Battambang which offers education to underprivileged kids. All the performers and musicians in the circus are graduates, and 75% of the profits go straight back to the school.
Phare Circus is on every night at 8pm, and the show changes every few weeks. You can book tickets online from $18 – and it's seriously worth a visit. So much fun!
READ MORE: 16 things to do in Siem Reap
TREE Alliance Training Restaurants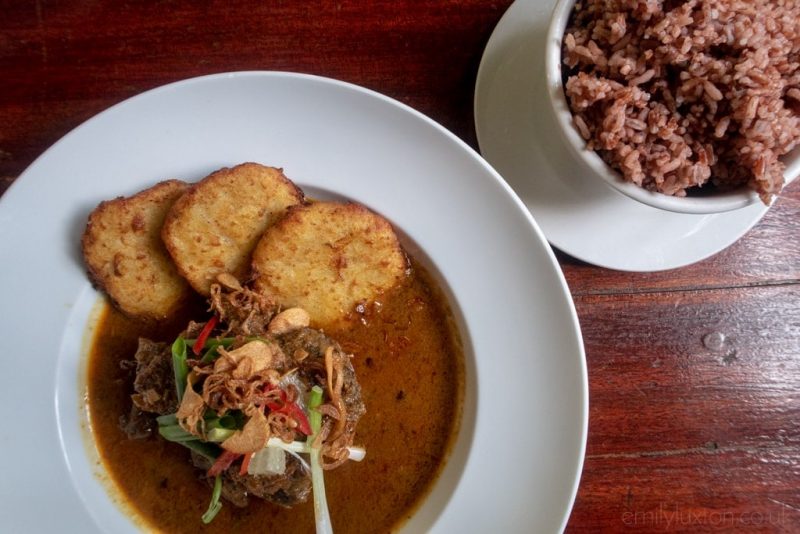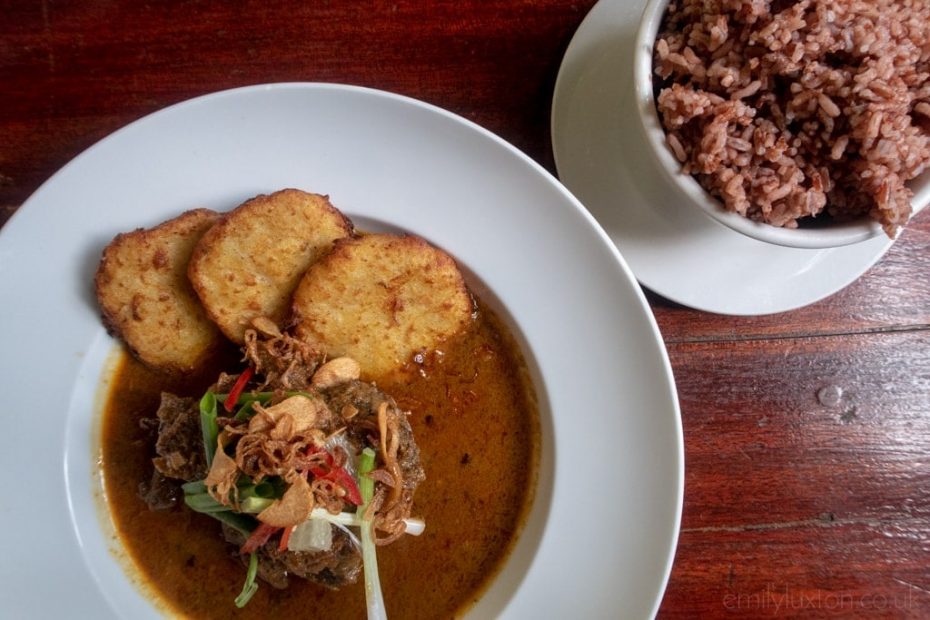 Romdeng Restaurant in Phnom Penh, which was the inspiration for this post, is part of the TREE Alliance group of training restaurants. In a nutshell, these are social businesses which employ young people – many of them former street kids – to provide them with on-the-job training. As well as teaching students the skills they need to find work in the hospitality industry, TREE Alliance also offers social support and life skills education.
More importantly, the food at these restaurants is amazing. My meal at Romdeng was the best of my whole trip! The menu is mostly composed of Cambodian and SE Asian classics, which are given an elevated twist or a western fusion to create some seriously tasty dishes. There are four training restaurants like this across Cambodia:
Phnom Penh – Friends (215 Street 13) and Romdeng (74 Oknha Ket St)
Siem Reap – Marum (#8A, B Phum Slokram)
Sihanoukville – Sandan (Street 10311)
READ MORE: Offbeat guide to Cambodia and Laos
Daughters of Cambodia, Phnom Penh
Boutique, Cafe, and Nail Bar
Inside a multi-level building on the riverside in Phnom Penh, the Daughters of Cambodia Visitor Centre features several non profit businesses. They offer employment, training, and help to women and men working in the sex industry in Cambodia, providing them with a way out and the ability to start a new life.
On the ground floor is a really pretty boutique. They sell all the goods which the workers produce at the various workshops. You can pick up some lovely hand crafted jewellery, ornaments, clothing, and accessories here. Upstairs, I loved the Daughters of Cambodia cafe – which has great coffee and cakes. The brownies are amazing! There's also a spa on site, offering manicures and pedicures. Definitely be sure to pay a visit and support the brilliant work this organisation is doing.
Address: 321 Preah Sisowath Quay, Phnom Penh
Friends n Stuff, Phnom Penh
Boutique and Nail Bar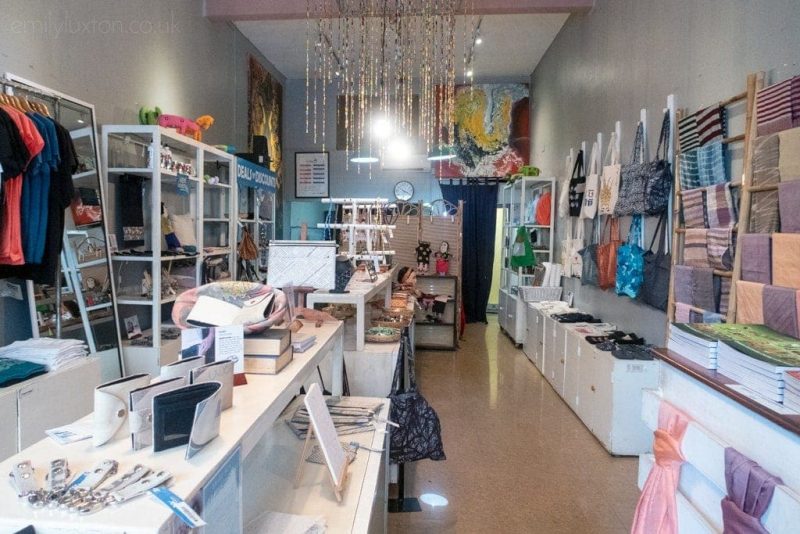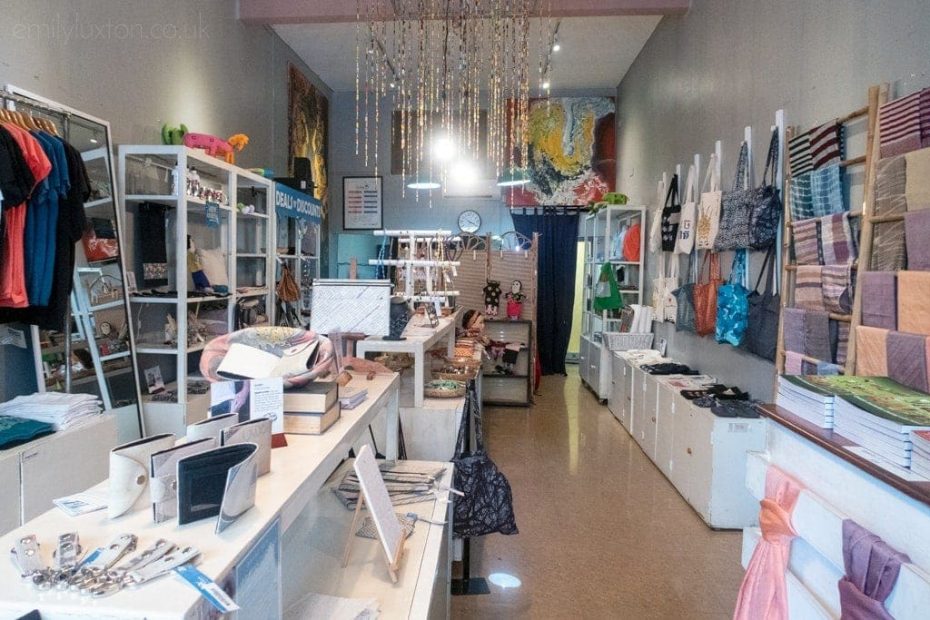 Friends International is an organisation working to build better futures for marginalised children. Their aim is to reduce child labour in Cambodia, and help the children of poor families to stay in school. One of the ways they do this by empowering mothers to work from their own homes. They teach women to make artisanal products, often from recycled materials. These are then sold in the Friends 'N' Stuff boutiques, and online through resellers around the world. The main boutique is in Phnom Penh, or you can visit the Friends 'N' Stuff stall at the Made in Cambodia Market in Siem Reap.
Most of the materials used in product production are recycled, such as old newspapers, tires, and even cutlery. This also helps fight Asia's growing litter problem, so it's a great way to kill two birds with one stone. I bought a really cute bracelet with coloured beads made from old newspaper. It's very pretty and makes a really unique souvenir!
Address: 215 Street 13, Phnom Penh
Do you know any other great NGO's or non profit businesses in Cambodia? Scroll down and share in the comments!
Pin this post!