Some posts on this site contain affiliate links. If you book or buy something through these links, I earn a small commission (at no extra cost to you). Take a look at my privacy policy for more information.
Welcome to my 7-day KwaZulu-Natal itinerary! With some of the best game reserves in South Africa, 580km of epic coastline, a diverse range of stunning landscapes, and a rich local culture, KwaZulu-Natal (KZN) province might just have it all. Often called South Africa's "most African" province, the region's Zulu heritage is still a huge part of its character, and the local history here is pretty fascinating.
This adjustable seven-day KZN itinerary takes in the province's four main draws of Bush, Beach, Berg and Battlefields. In just one short trip it's possible to spot the Big Five on safari, hike in the mountains of the Drakensberg, tour the famous Zulu battlefield sites, and relax on some of the most incredible beaches in the country. Let me show you how I did it…
The Route
Getting Around
When to Visit
Accommodation
Zulu Culture
Best of KwaZulu-Natal Itinerary – The Route
The route through KwaZulu-Natal can be divided into four main regions, known locally as the four "B's" of KZN.
Those four B's are Beaches, of which KZN has plenty, the Berg (aka the Drakensberg Mountain range) in the northwest of the province, the historic Battlefields in Central Zululand, and the Bush (game reserves and safaris) in the north. Starting in Durban, it's possible to hit all four in one trip.
I visited KZN in early December and the weather was amazing. Check this guide to the best time to visit South Africa for more information about the climate year-round.
Beach
Berg
Battlefields
Bush
Optional Extra: Wetlands
KwaZulu-Natal Itinerary: The Beach
Many of the most popular beaches in KwaZulu-Natal are found on the South Coast; the section that runs directly south of Durban. But the whole coast is strewn with great beaches, from luxury seaside resorts to unspoilt hidden gems. For more info, check out this list of the best beaches in Kwazulu-Natal.
Durban
Most trips to KZN begin in Durban, the province's largest city and a bustling playground known for it's incredible surfing beaches. A cultural melting pot blending Indian, Zulu, and post-colonial influences, downtown Durban has a diverse range of architecture, food, and culture to explore.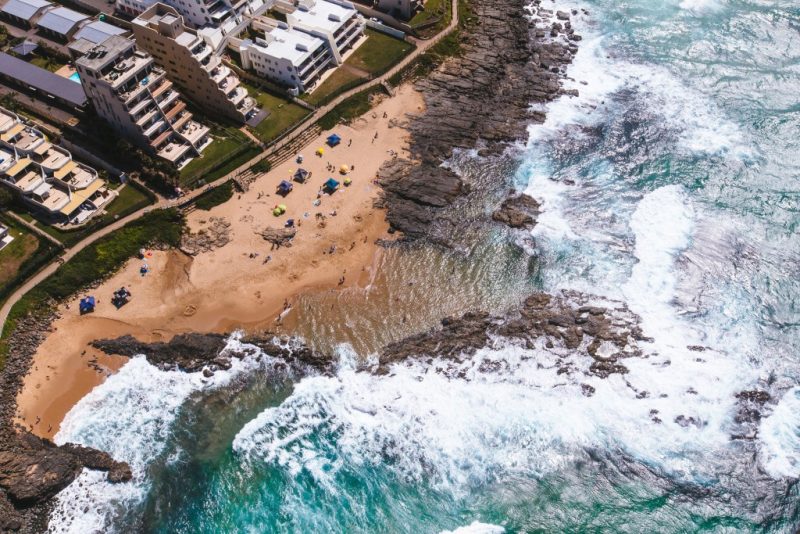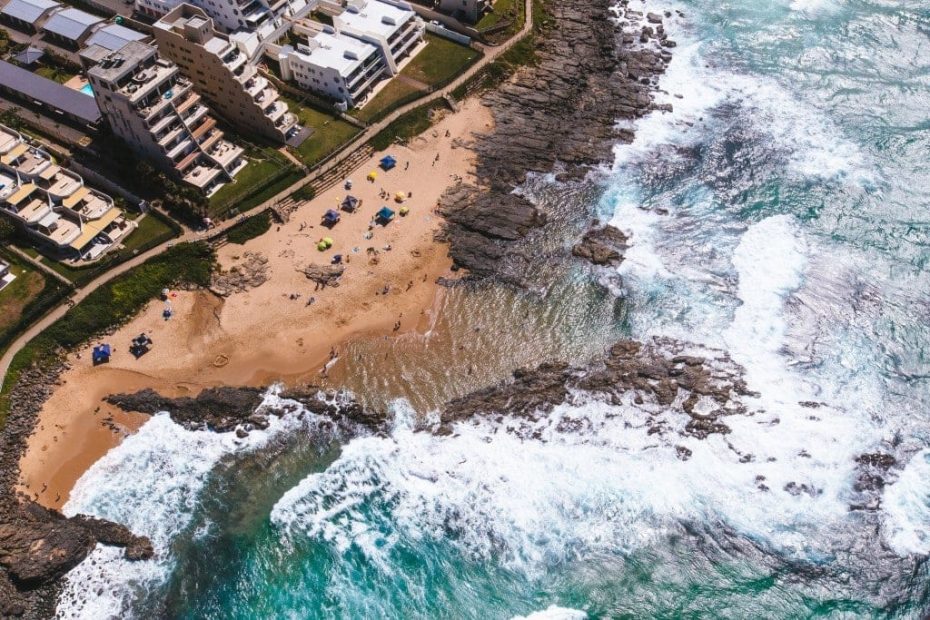 Don't Miss: The Muthi Market, Durban's traditional medicine market. Animal skins, herbs, rodent bones, and a glimpse into one of Zulu culture's most fascinating aspects.
Recommended Nights: One / Or as part of a day trip from Umhlanga (see below).
Where to Stay: Goble Palms Guest Lodge and Urban Retreat is the highest rated hotel on Trip Advisor, while the Hilton Durban is a little more centrally located and also ranks highly.
Umhlanga Rocks
Just 20km north of Durban lies the enticing coastal region of Umhlanga Rocks. This beloved seaside destination is known for it's high-rise hotels, exclusive luxury lodges, golden sands, and almost year-round good weather.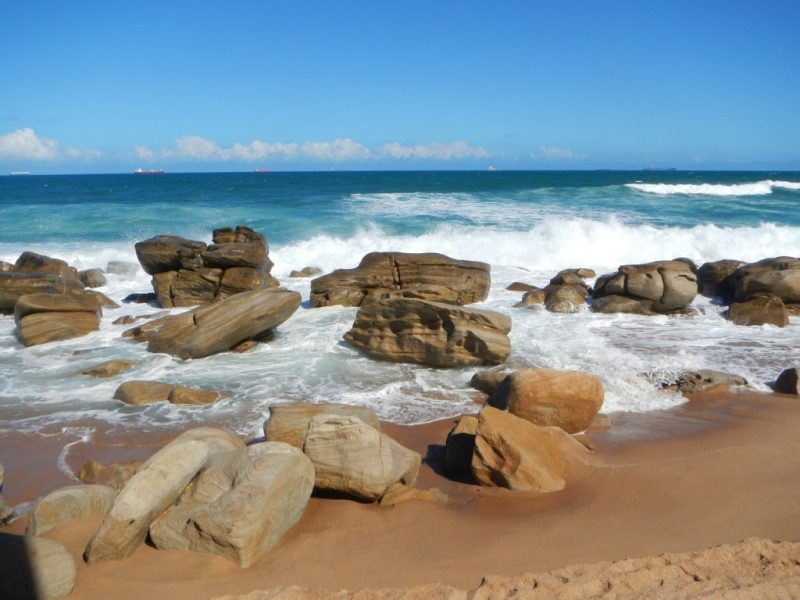 Don't Miss: Umhlanga Promenade, a 3km long paved walkway running alongside the area's beautiful beaches.
Recommended Nights: At least one / Two if not staying a night in Durban
Where to Stay: Oyster Box Hotel. This upmarket resort has serious wow factor, and is one of my personal favourite hotels from last year's travels. A lovingly (and eclectically) refurbished colonial mansion, The Oyster Box is almost a living museum of architectural styles, art, and influence from around the world. Staying here is a real experience, from the moment you enter the black and white tiled lobby with it's winding, carved wood staircase, to the moment they unveil the daily High Tea, a spread so enticing it hardly seems real.
KwaZulu-Natal Itinerary: The Berg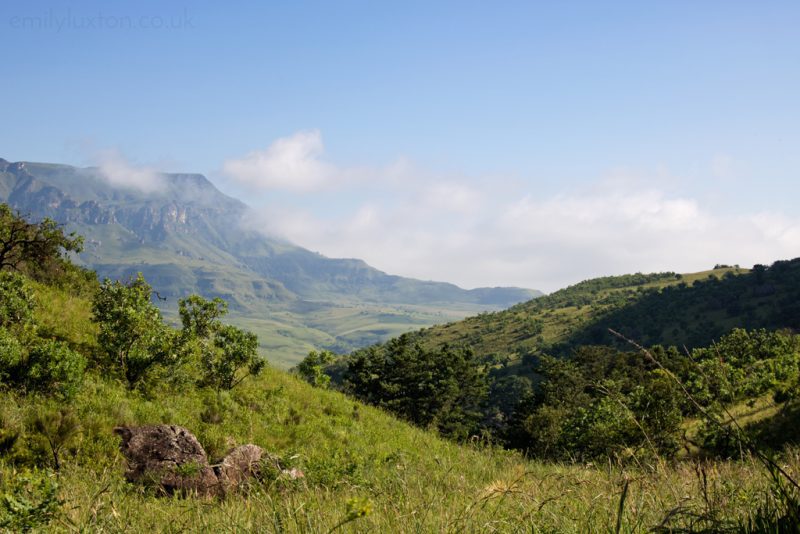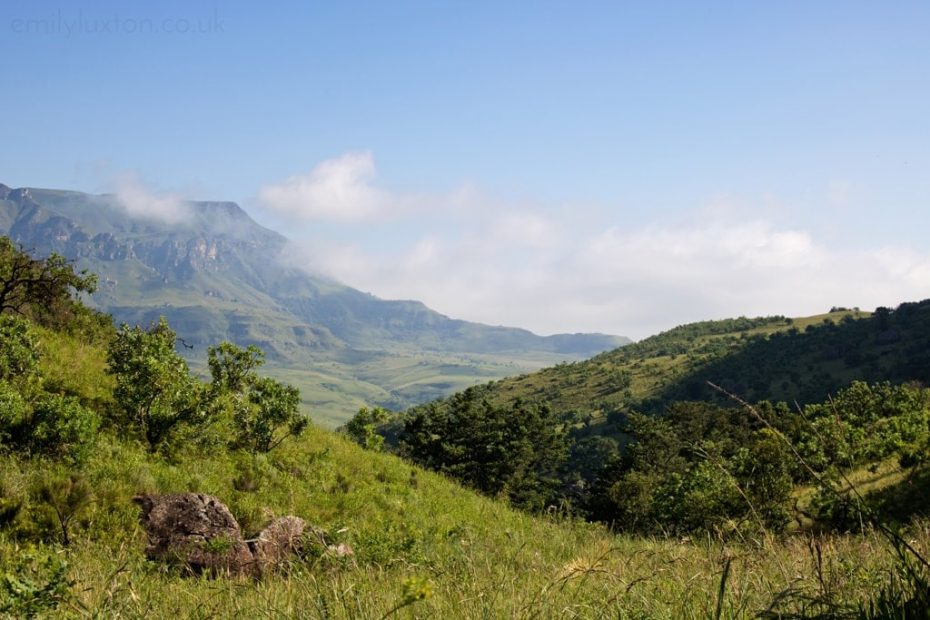 Hugging the border with Lesotho, the Drakensberg Mountain range is the tallest in South Africa and an absolute paradise for hiking. The epic landscapes of the Ukhahlamba Drakensberg park are the perfect setting for adventure – and they're rich in history. These hills are home to more than six hundred San rock art sites; 3000 year old paintings and carvings left by the San people.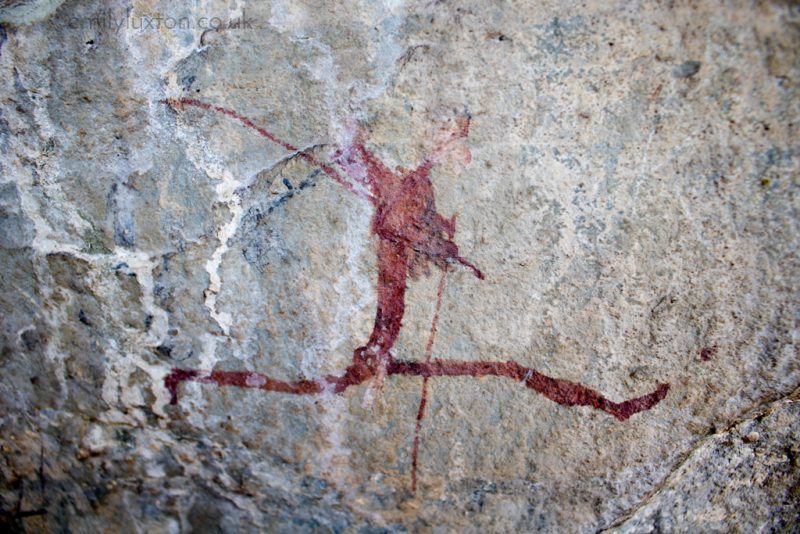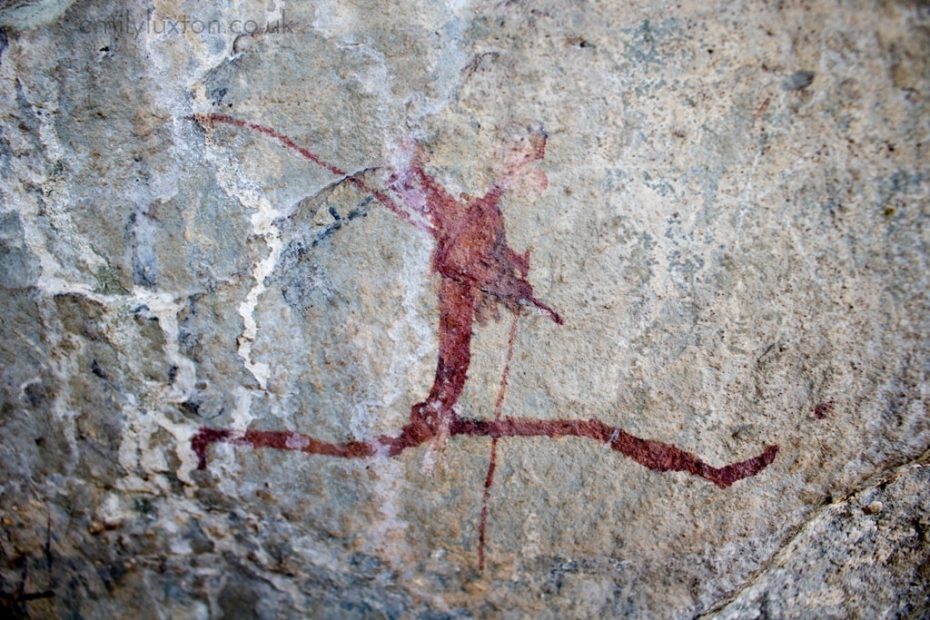 Midlands
Partway between Durban and the Drakensberg Mountain range lies the Midlands. A region of rich farmland and gentle hills, this makes a convenient stopover en route to the Drakensberg. Swing by Midlands Meander for lunch and to browse the independent and craft shops there.
Don't Miss: The Mandela Arrest Site north of Pietermaritzburg. There's a monument to the historic event at the exact spot where Mandela was arrested in 1962. Across the road, there's also a cool, optical-illusion style sculpture of the famous man, as well as a temporary exhibition by the Apartheid Museum.
Recommended Nights: Half-day stopover for the Mandela arrest site / One night for a longer visit.
Cathedral Peak
One of the best places to experience the Ukhahlamba-Drakensberg is at Cathedral Peak, in the northernmost reaches of the park. From the Cathedral Peak Hotel, there are 18 hikes you can do, most of them suitable to be done alone. While Cathedral Peak itself is a bit of a challenge, the far shorter and gentler hike to Doreen Falls and the nearby "Bushman paintings", a San rock art site.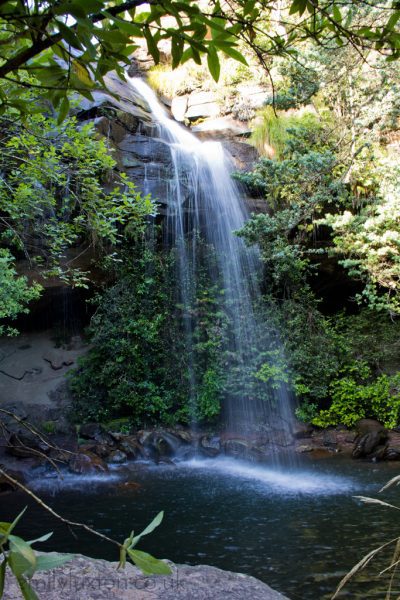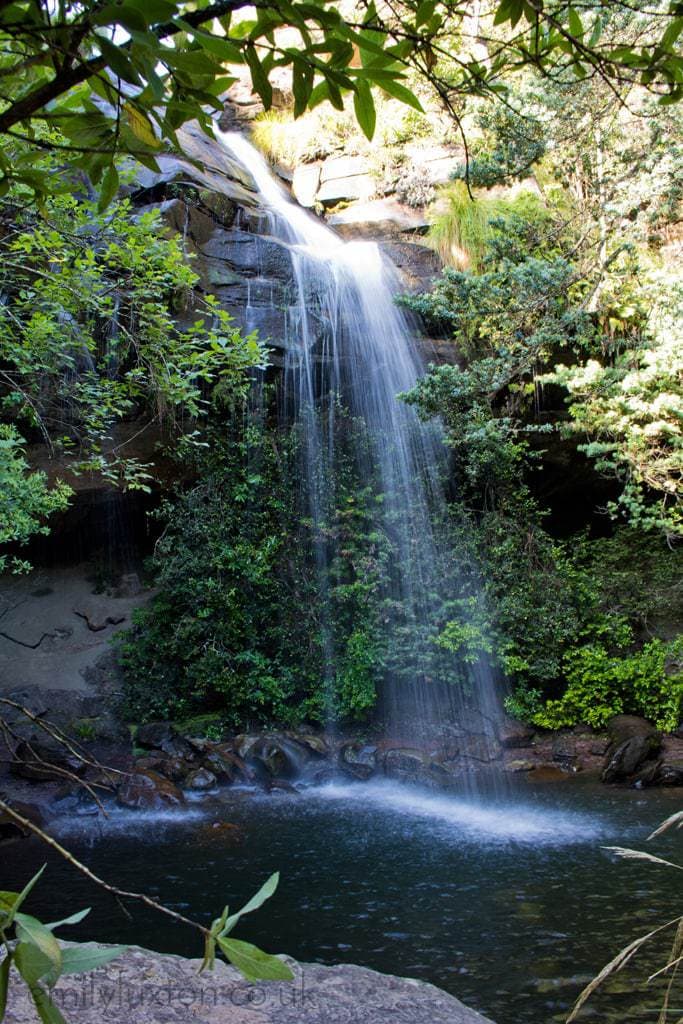 Don't Miss: Quad biking in the mountains. If you're feeling a little more adventurous, head to Drakensberg Quad Tracks for a whole new way of exploring the mountains.
Recommended Nights: Two or three (or longer for a more relaxing trip).
Where to Stay: Cathedral Peak Hotel. Opened by the van der Riet family in 1939, Cathedral Peak hotel's biggest selling point is it's incredible location amongst the striking landscapes of the Drakensberg. On it's own, the resort is impressive enough, with luxurious rooms, an outdoor pool, and a 9-hole golf course. But throw in those panoramic mountain vistas, and you have a pretty glorious hotel experience.
KwaZulu-Natal Itinerary: Battlefields
One of the most famous events in Zulu history, the Anglo-Zulu war of 1879 is one heck of a story. And there's no better way to hear it told than amongst the sweeping green landscapes where it actually unfolded. A tour of the KZN Battlefields is a fascinating addition to your KwaZulu-Natal itinerary.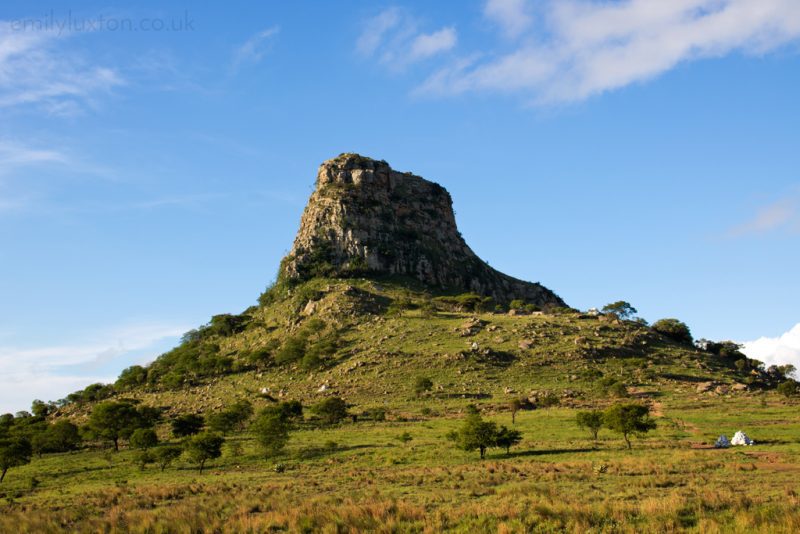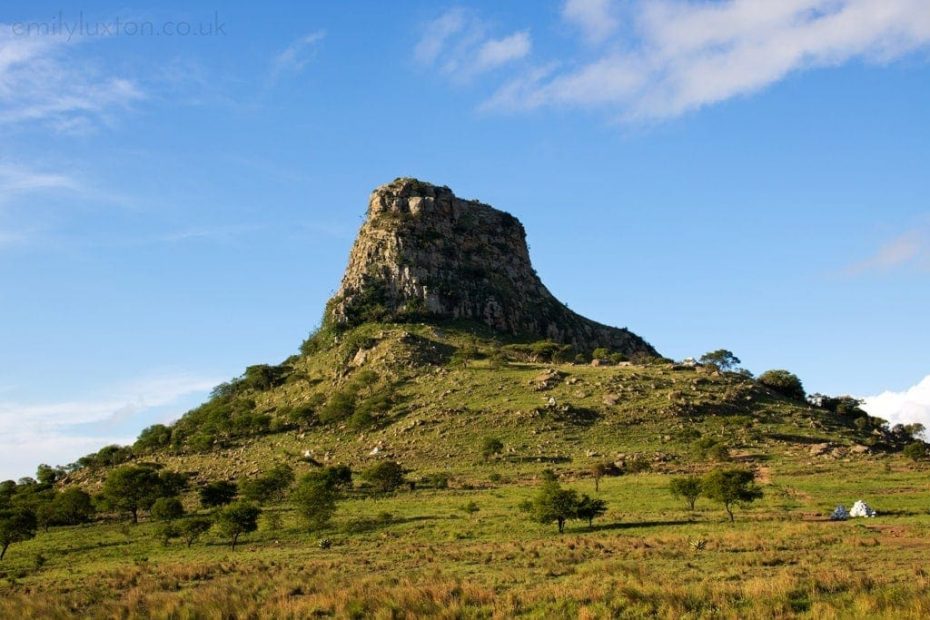 Isandlwana Battlefield
As well as touring the major battle sites (below), this area has plenty more on offer. Hiking, birding, horse riding, and a glimpse of real Zulu village life can all be found at Isandlwana.
Isandlwana: the site of the first battle, named after the solitary hill beneath which the British army were camping.
Fugitive's Trail: the route along which the British survivors fled, and Fugitives' Drift, where they crossed the swollen Buffalo River.
Rorke's Drift: where a British garrison of just over 100 soldiers, the "heroic hundred", repelled 4000 zulu attackers at the Swedish Mission station. This is the battle featured in the 1964 Michael Caine film Zulu – well worth a watch if you're going to the area.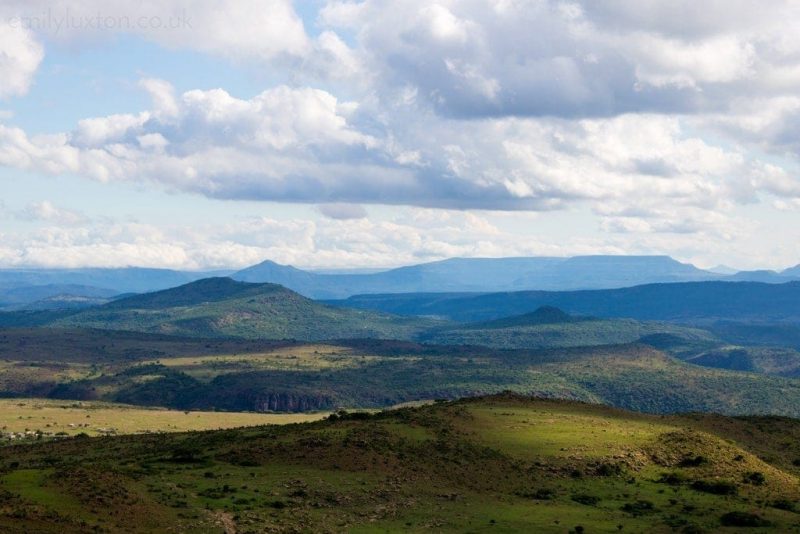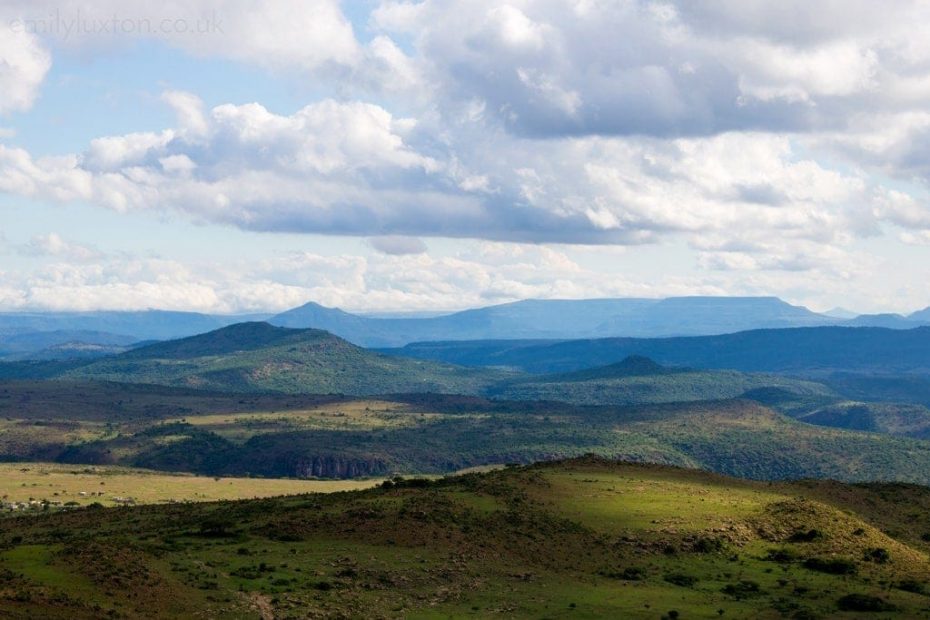 Don't Miss: A climb up Isandlwana for a chance to survey the various battlefields from on high, particularly the site of the first confrontation.
Recommended Nights: One or two depending on level of interest.
Where to Stay: Isandlwana Lodge. This gorgeous boutique lodge overlooking the Isandlwana Battlefield has just twelve rooms, and has been carved into the iNyoni rock formation which towers over the battlefield. Way out in the countryside at the end of a very quiet road, Isandlwana Lodge feels totally cut off from it all, and makes an incredible, peaceful stay in one of KwaZulu-Natal's most historic settings. Check out their battlefield tours to learn more about the local history, or head to the nearby Isandlwana Vistor Centre.
KwaZulu-Natal Itinerary: The Bush
No visit to South Africa is complete without a trip to the Bush. KwaZulu-Natal has a huge variety of game reserves and parks, from private ones like Thanda Safari (my personal recommendation) to national parks and nature reserves. A stay at a safari lodge or camp usually involves two game drives a day; at dawn and dusk, when the animals are most active.
Hluhluwe
The Hluhluwe-Imfolozi Game Reserve is one of the largest reserves in South Africa, and is considered one of the most scenic. All the Big Five can be found here, including endangered black and white rhino. Within the reserve there are numerous accommodation options, ranging from budget hostels and camps, right through to luxury lodges. Surrounding the reserve are various private game reserves which offer a more exclusive, and much less crowded, safari experience.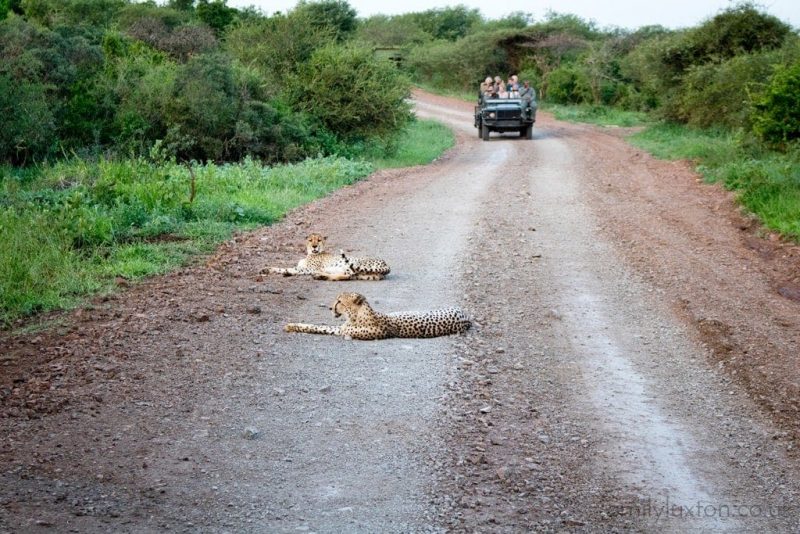 Don't Miss: As well as the game drives, make sure you sign up for a Bush Walk for the chance to explore the reserve on foot with a trained guide. You'll learn about the local fauna, how the guides track animals, or even pick up a few survival tips!
Recommended Nights: At least two – but if you have longer then I'd recommend three or four nights for a more relaxing trip, and more chances to spot the rarer animals.
Where to Stay: Thanda Safari Lodge. Just outside of Hluhluwe, this private game resort is really exclusive – and offers three levels of luxurious accommodation. The private Villa Izulu, where I stayed, is perfect for large groups or those seeking something a little more exclusive. Thanda Safari Lodge features nine beautiful suites and several excellent facilities including a gorgeous spa, all with stunning views across the park. And the Thanda Tented Camp is the most economic option – although these spacious luxury canvas tents are far from budget accommodation.
Optional Extra: Wetlands
If you have a bit of extra time, why not add in a visit to the Elephant Coast – famed for it's eco-tourism, wildlife conservation efforts, and stunning wetlands parks. Not to mention some of the best beaches in KwaZulu-Natal, like Sodwana Bay, which is considered the prime diving spot in South Africa.
iSimangaliso Wetland Park
A 3280-sq km park and a Unesco World Heritage Site, iSimangaliso Wetland Park encompasses five ecosystems. As well as wetlands, the region features coastal forests, woodlands, lakes, and offshore reefs. It's all about wildlife here; at the coast you can spot whales, dolphins, and loggerhead and leatherback turtles, while inland zebra, antelope, elephants and rhino graze.
Don't Miss: A trip to Lake St Lucia. Africa's largest estuary is home to 800 hippos and 1200 crocodiles, as well as flocks of pelicans and flamingos.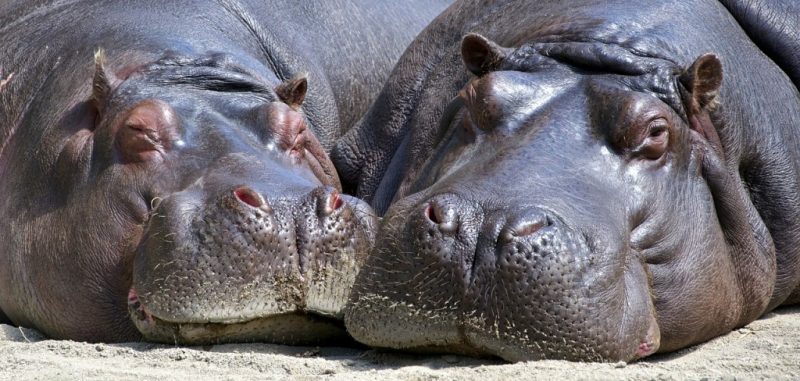 Recommended Nights: At least two.
Where to Stay: Thonga Beach Lodge in Mabibi for luxury and relaxation by the beach. This is one of Trip Advisor's highest-rated hotels within the iSimangaliso park. If you'd rather stay by Lake St Lucia, head to Makakatana Bay Lodge for the ultimate in isolated luxury.
Getting Around KwaZulu-Natal
Getting There
The fastest and most convenient way is to fly into King Shaka International Airport, which is just outside the city. Flights from Johannesburg to Durban take an hour, and from Cape Town it's two hours, so this is easily the fastest way into KZN.
Alternatively, travelling to Durban by train can be much cheaper – although it's also slower. The Shosholoza Meyl long-distance sleeper train from Jo'burg to Durban costs just 330 ZAR (about £19.50), but they take about 14 hours.
With double daily overnight flights from Heathrow to Johannesburg, and up to nine daily connections on to Durban, South African Airways offers flights to Durban from £600 (sales rate valid until 7 February 2017) . Book now on FlySAA or call 0844 375 9680.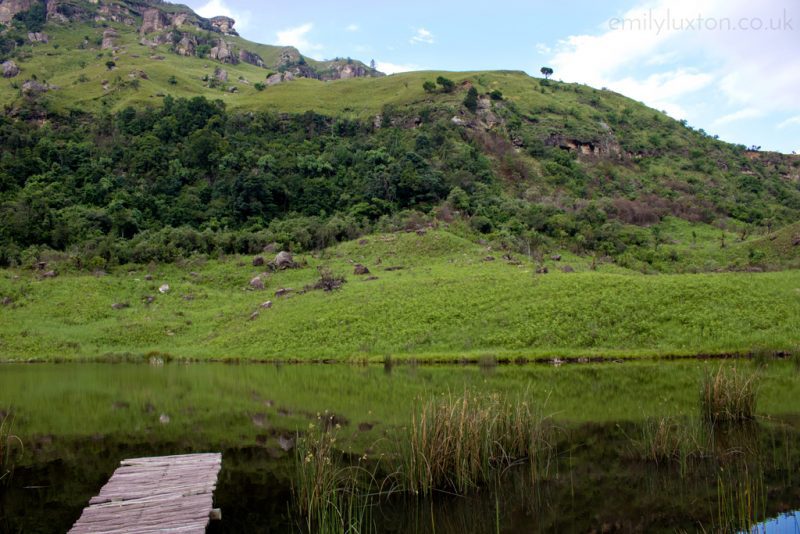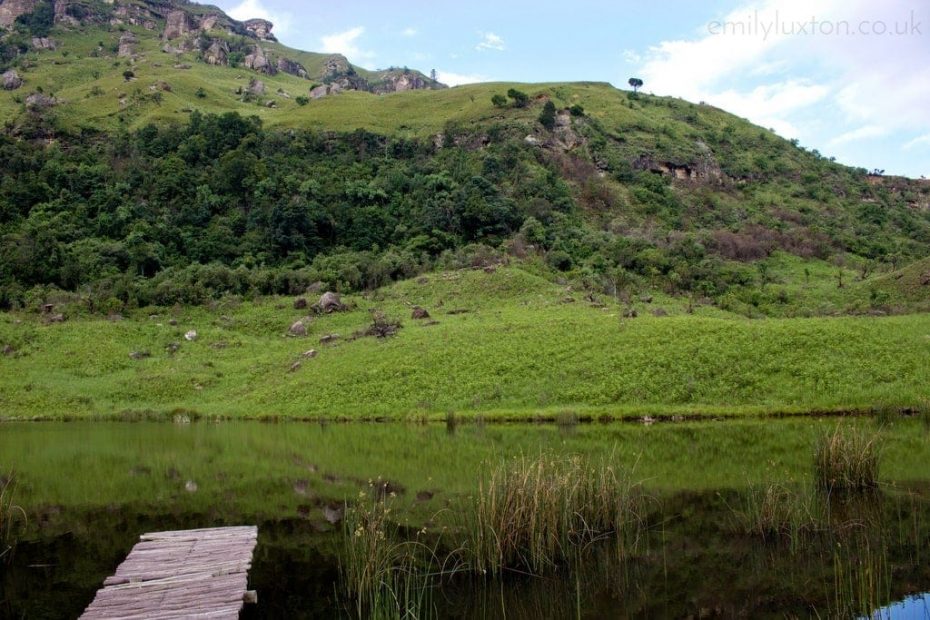 Car – KwaZulu-Natal Self Drive
Self-driving is by far the most convenient way to get around KwaZulu-Natal, especially if you're planning on visiting some of the more out-of-the-way destinations like the Drakensberg Mountains.
Roads are fairly easy to navigate, and tend to be well sign-posted and well-maintained – although the distances can seem daunting. But a self-drive trip to KZN gives you total freedom over where, what, and when you go while you're there. Not to mention that the scenery is seriously spectacular! Plus, car rental in KZN can be pretty cheap; a quick search on Expedia shows rates from as low as £13 a day.
Top tip: Be sure to book a SatNav with your rental car. Some of the best sites, like Cathedral Peak, are pretty far from nearby towns and can be tricky to find without a decent navigation system.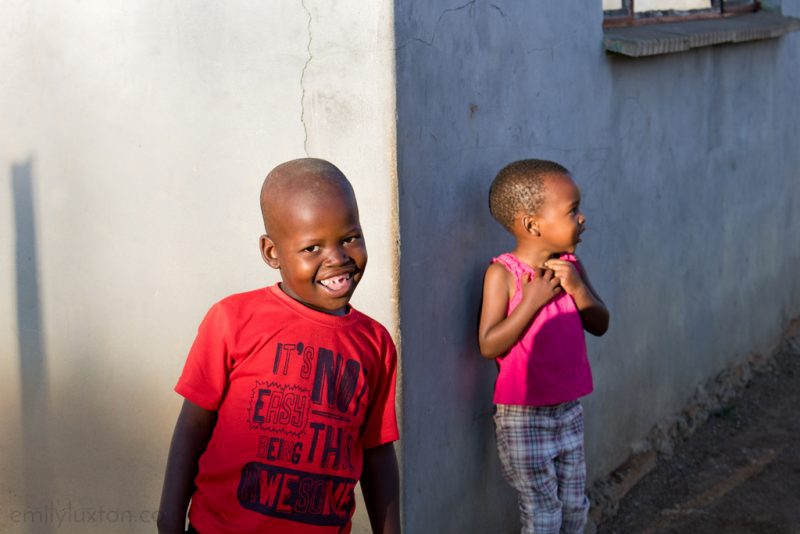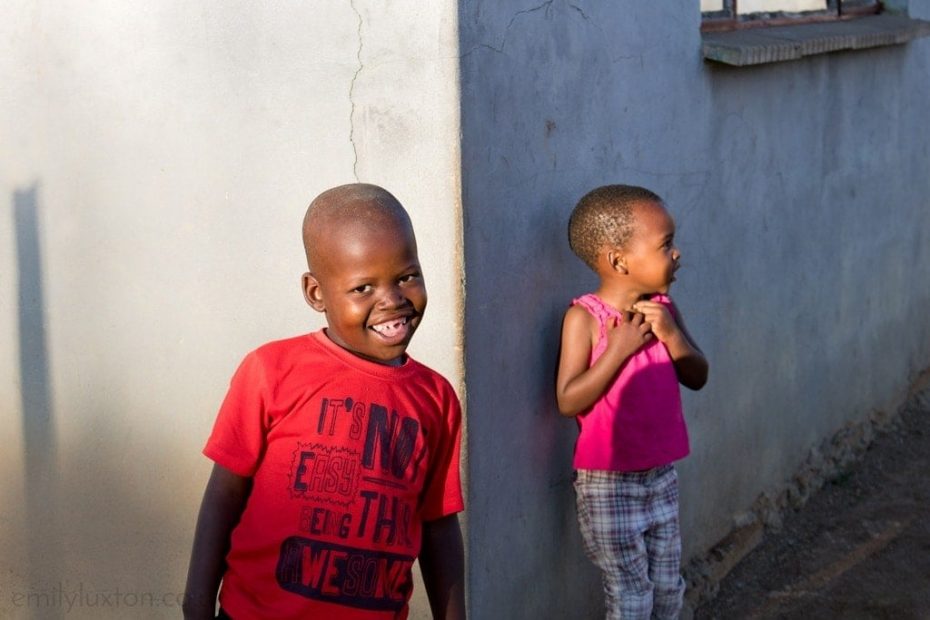 Bus
Getting around KZN by bus is fairly simple, and numerous companies exist offering varying levels of service. Budget travellers love Baz bus, a hop-on-hop-off bus service that covers the coastline from Cape Town to Sodwana. Other options include Greyhound, Autopax (which includes the brands Translux and City-to-City), and Intercape (which includes Sleepliner and Mainliner).
Read more about getting around South Africa in my pal Janet's fabulous South Africa travel guide.
When to Visit KZN
Thanks to its year-round warm climate, there's not really a bad time to visit KwaZulu-Natal.
Summers are warm and winters are mild, particularly inland. In summer, the coastal regions tend to be hot and humid, with high rainfall – so if a beach visit is your priority try to avoid this season.
In the Drakensberg mountains, winter can be pretty cold, with frequent snowfalls. Summer is pretty mild, and conditions are perfect for hiking. But the views of snowcapped mountains are gorgeous in winter – so it all depends what you're hoping for.
Accommodation
Where possible, I've recommended hotels that I actually stayed in. These tended to be slightly more upscale, but in most locations budget-friendly and mid-range alternatives can be found easily. Shop around using sites like Hotels.com and Booking.com to get the best deals.
Backpackers – Hostelworld.com has hostels listed in Durban, Drakensberg, St Lucia, and Hluhluwe. In other areas, budget-priced guest houses, B&B's, and campsites are available.
Safari on a Budget
It's possible to take a safari in KwaZulu-Natal no matter your budget. In a guide to budget safaris in South Africa, The Guardian recommends the Nambiti game reserve's Elephant Rock Lodge. A recent special offer put the lodge at just £85pppn!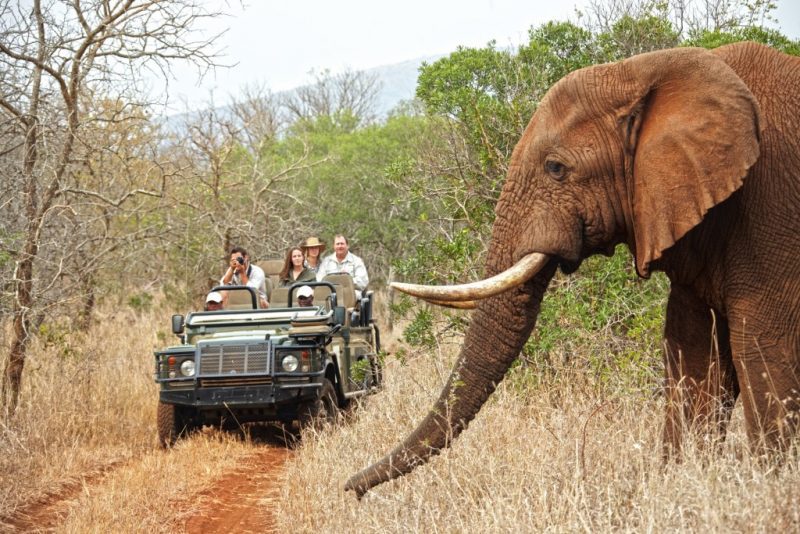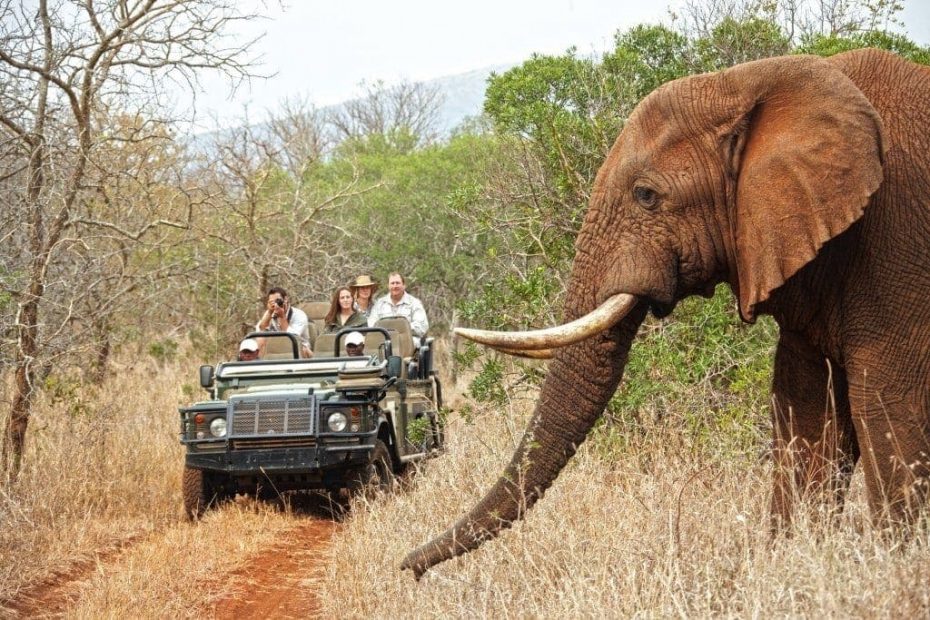 Backpackers should head to Hluhluwe Game Reserve, where there are two backpacker hostels within the reserve. Isinkwe Backpackers Bushcamp has dorm room beds from 200 ZAR (about £8.30) a night, and Hluhluwe Backpackers has privates from 520 ZAR (about £15.40) a night.
Zulu Culture
The most distinctive aspect of KwaZulu-Natal, still commonly called Zululand by locals, is it's Zulu culture. With an estimated 10-11 million Zulu people, this is South Africa's largest ethnic group, and most of them live in KZN province. So, while you're there, make sure to take some time to get to know the traditions, history, and cuisine of the local culture.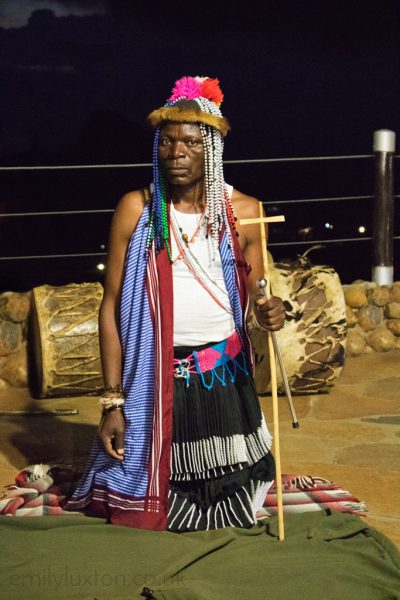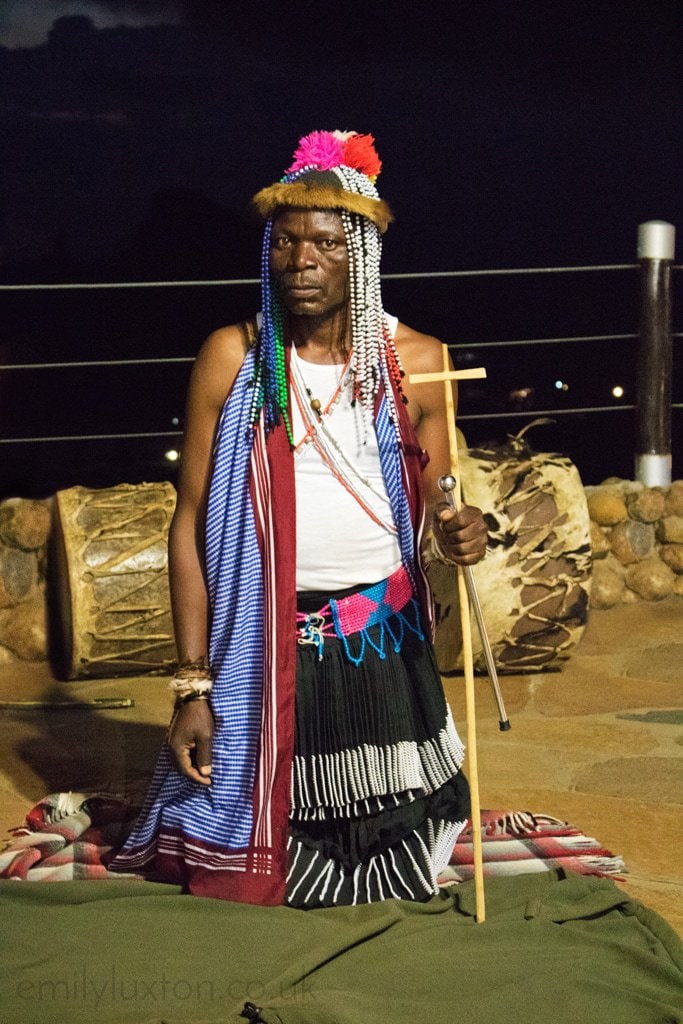 This KwaZulu-Natal itinerary features a few highlights of Zulu culture and history, from the Muthi market in Durban to the Battlefields. Visit a rural Zulu village for a glimpse of everyday life that blends traditional and modern values. Sample the highlights of Zulu cuisine, like chakalaka, a spicy vegetable relish eaten with grilled meat. Or meet a Sangoma, a traditional healer and fortune teller, for a glimpse into the spiritual side of Zulu life that's still very much alive today.
Many lodges and resorts can organise tours or performances in conjunction with local villages, so look into these and see what's available. Isandlwana Lodge, for example, offers cultural tours to Zulu villages and can set up meetings with the local Sangoma. And at Thanda there's a strong programme of Zulu cultural experiences. Ask at your hotel, or search for a local tour to a Zulu village. Take the time to explore the Zulu culture in KwaZulu-Natal; it's well worth it!
The End!
And that's my KwaZulu-Natal itinerary. Hope you find it helpful! If you have any questions, or you want to share your own recommendations, scroll down to leave a comment! I'd love to hear from you.
My visit to KwaZulu-Natal was part of a press trip organised by South African Tourism in partnership with Fly SAA. As always, all views and opinions are my own and without bias.
Also – some of the links in this post are affiliate links. They don't affect the price you pay at all, but they do support the running of this blog!
Pin this Post!