Some posts on this site contain affiliate links. If you book or buy something through these links, I earn a small commission (at no extra cost to you). Take a look at my privacy policy for more information.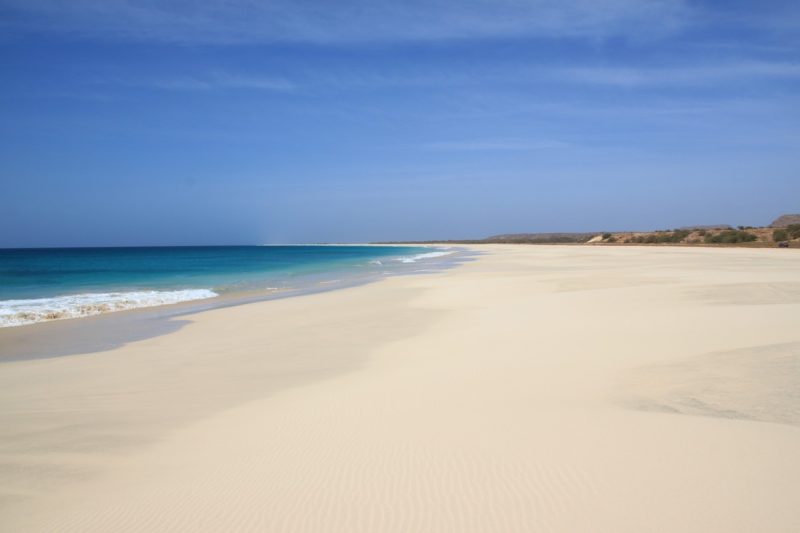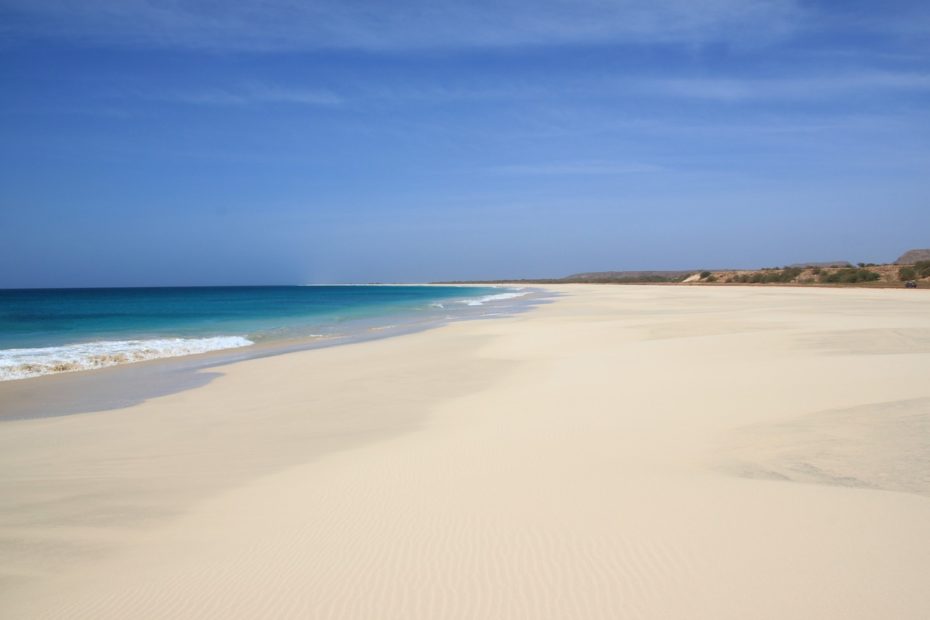 Nestled in the Atlantic Ocean off the coast of West Africa, the Cape Verde Islands are a stunning archipelago waiting to be explored. This hidden gem boasts an abundance of natural beauty and outdoor activities, making it the perfect destination for those seeking a unique and memorable holiday experience. 
From incredible hiking trails to idyllic beach holidays, Cape Verde has something special for everyone! In this article, we'll take you on a journey through the diverse landscapes and rich culture of the Cape Verde Islands, showcasing what makes them the perfect destination for adventure seekers and sun worshippers alike.
Cape Verde Holidays: An Overview
Cape Verde is an archipelago consisting of ten volcanic islands, each offering something unique. The diverse landscapes range from towering mountains and lush valleys to arid deserts and pristine beaches. Cape Verde's unique blend of African, Portuguese, and Brazilian influences is evident in its vibrant culture, ensuring a rich and immersive travel experience.
Santiago: The Cultural Heart of Cape Verde
As the largest and most populated island in the archipelago, Santiago is a great starting point for those new to the Cape Verde holidays. The island's capital, Praia, boasts a lively atmosphere, bustling markets, and historic sites such as the Cidade Velha (Old City) – a UNESCO World Heritage site. For those seeking a more adventurous experience, the island's interior offers breathtaking hiking opportunities, including the Serra Malagueta Natural Park, where you can explore picturesque valleys and waterfalls as well as exotic flora and fauna.
Santo Antão: A Hiker's Paradise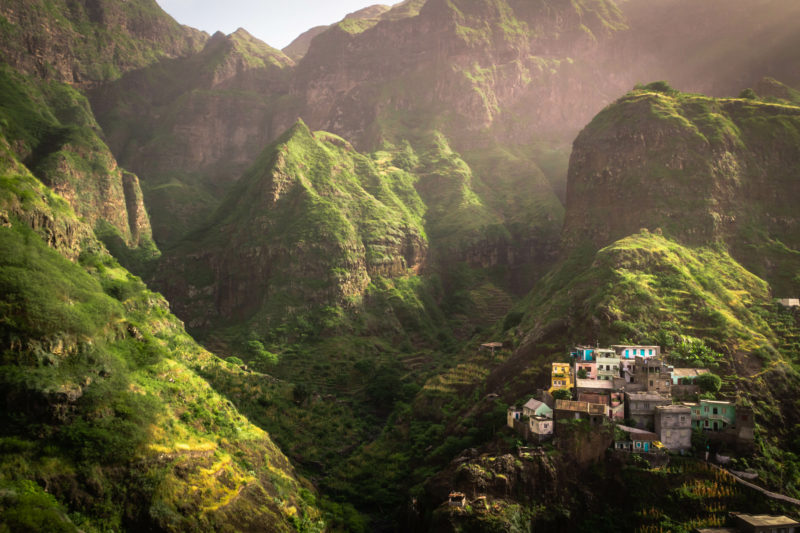 Santo Antão is the second-largest island in the Cape Verde archipelago and is renowned for its jaw-dropping landscapes and challenging hiking trails. From the rugged peaks of the volcanic mountains to the verdant valleys filled with banana and sugarcane plantations, Santo Antão is a hiker's dream come true. The island's most famous trail, the Ribeira da Torre, takes you through the heart of its dramatic scenery, while the coastal paths offer sweeping ocean views and the chance to explore traditional fishing villages.
Boa Vista and Sal: Cape Verde Beach Holidays
If soaking up the sun surrounded by beautiful views is your kind of a holiday, then the islands of Boa Vista and Sal should be at the top of your Cape Verde travel list! Boa Vista is home to some of the archipelago's most stunning beaches, such as the Santa Monica Beach, which stretches for 18 kilometres, offering pristine white sands and turquoise blue waters. The island also provides excellent opportunities for water sports, including windsurfing, kitesurfing, snorkelling or diving.
Sal, on the other hand, is the top place for all the water sports enthusiasts out there. The island's main beach, Santa Maria Beach, provides excellent opportunities for such water activities as windsurfing, kitesurfing, snorkelling, diving and many more. After an adventurous day of water sports, the powdery sand beach makes for a lovely spot to relax and enjoy the sunset.
Fogo: A Volcanic Wonderland
For a truly unique Cape Verde hiking experience, head to the island of Fogo – you will not be disappointed! Dominated by the imposing Pico do Fogo volcano, the island's magnificent landscapes and lava fields provide a striking contrast to the lush greenery of the other islands. Hiking to the summit of the volcano is a challenging yet highly rewarding experience, offering unparalleled views of the surrounding islands and the Atlantic Ocean at the top.
São Vicente: The Hub of Arts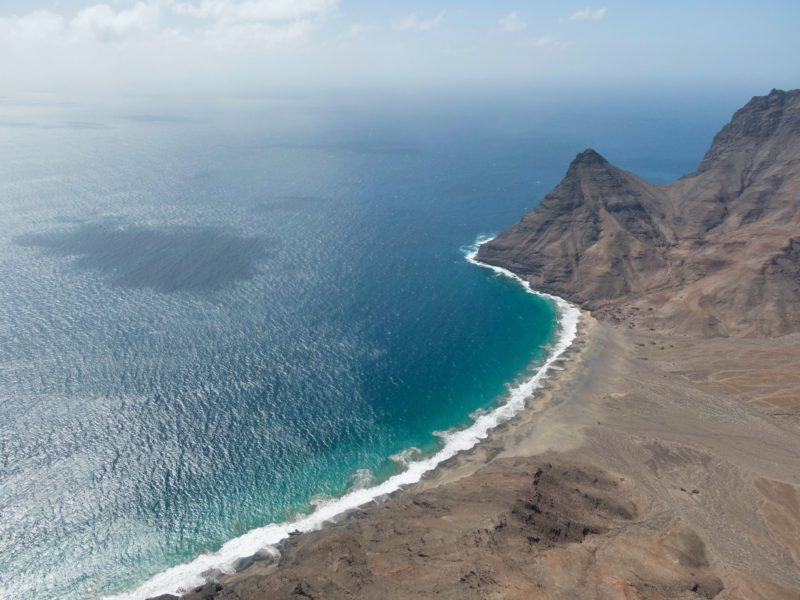 Last but not least, São Vicente is a must-visit destination for anyone who wants to experience the vibrant culture of Cape Verde first-hand. The island's capital, Mindelo, is a lively hub of music and art. Also known as the cultural capital of Cape Verde, Mindelo boasts a thriving music scene, with live performances taking place in the streets and bars almost every night. The annual Carnival celebration, held in February, is a spectacle not to be missed, with colourful parades, elaborate costumes, and non-stop dancing!
Cape Verde travel tips
One of the best ways to explore the Cape Verde Islands is by island-hopping. This will allow you to experience the diverse landscapes and cultures that each island has to offer. It's recommended to book your tickets in advance, however, there is a wide selection of ferries and domestic flights available, making multi-island Cape Verde holidays easy to plan. 
Additionally, Cape Verde enjoys a pleasant climate year-round, with temperatures ranging between 21-29°C (70-84°F). The dry season runs from November to July, making it the ideal time for Cape Verde hiking adventures and beach holidays. The rainy season, from August to October, could make hiking more challenging, although it's still a great time to experience the island's rich culture.

Finally, there are a few other considerations you should prepare for in advance. For instance, Wi-Fi can be limited, so it is recommended to get a SIM card straight after landing. The islands use European-style plugs, so you may need to bring an adapter with you. Also, don't forget to exchange your money to the local currency, Cape Verdean Escudo (CVE). 
Final word
The Cape Verde Islands truly are a hidden gem, offering a diverse range of holiday experiences to suit every traveller's taste. From the challenging hiking trails of Santo Antão and Fogo to the idyllic beach holidays on Boa Vista and Sal, there's something for everyone in this captivating archipelago.