Some posts on this site contain affiliate links. If you book or buy something through these links, I earn a small commission (at no extra cost to you). Take a look at my privacy policy for more information.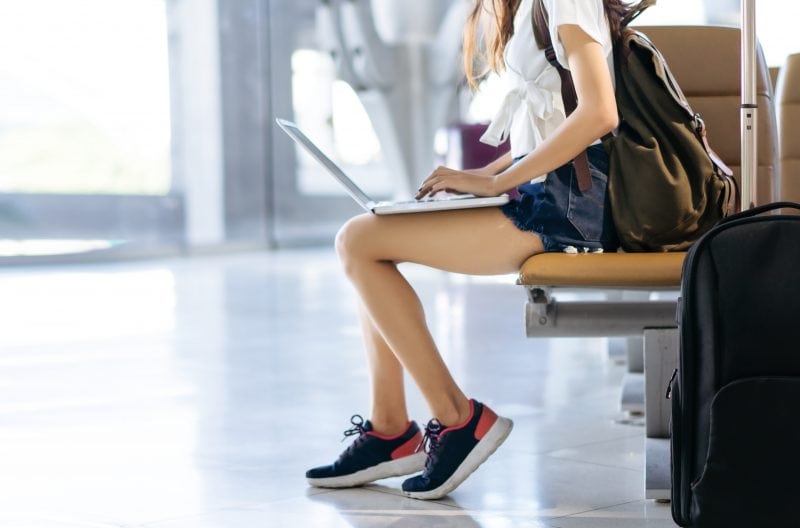 Travel is always an amazing experience, but it's not without its dangers and difficulties. There are lots of steps you should take to protect yourself while travelling – but what about protecting your online presence?
Have you ever wondered exactly how safe your internet connection is when using a WiFi hotspot abroad? It's hard to know exactly how secure a WiFi network is – and if the network isn't safe, then nor are your personal details.
Luckily, there are some tools you can use to get around that. Like NordVPN, one of the world's most popular VPN services. Read on to find out exactly how a VPN can protect you while you're travelling.
This post was brought to you in collaboration with NordVPN – but all words and opinions are my own!
RELATED POST: How to Look After your Valuables while Travelling
What is a VPN?
VPN stands for "virtual private network". Essentially, it's a service that protects your internet connection and privacy online.
A VPN creates an encrypted "tunnel" over the internet which secures the data travelling between you and your destination. It also protects your online identity by hiding your IP address, and has some other really handy features that make it a MUST for travellers…
Why Should I Use a VPN While Travelling?
1 – Security and Privacy Online
The main reason to use a VPN while travelling is to keep yourself safe online. Especially when using public WiFi.
Public WiFi networks, such as the ones you might connect to in hotels, airports, and cafes, aren't always secure. Hackers have numerous ways that they can steal your data – including security info like passwords – via these public hotspots.
A VPN will ensure everything you do online is encrypted and safe. It also hides your IP address and makes sure you remain unidentified, so no hackers or third parties will be able to access traces of your identity.
It might all sound a bit extreme, but someone gaining access to your social media accounts, emails, or online banking could be disastrous. It's definitely worth adding a layer of protection, especially when you're travelling.
2 – Bypass Content Restrictions
Unfair as it seems, the internet isn't equal in all parts of the world – and users in some regions can't access the same content as people in others.
Local governments often impose censorship and restrictions on certain sites or content. For example, it's well known that popular sites like YouTube, Facebook, and even Google are blocked in China. The Daily Mail is blocked in Thailand. And last year, India blocked the popular social media app TikTok.
A VPN can change your virtual location in order to bypass this issue. You can connect to a server in the right location, and it will appear that you are browsing from within that country.
It's worth noting that not all VPN's can get through the so-called "Great Firewall of China" – especially the free ones. However, NordVPN does work in China so if that's your destination, this is probably the best VPN for you.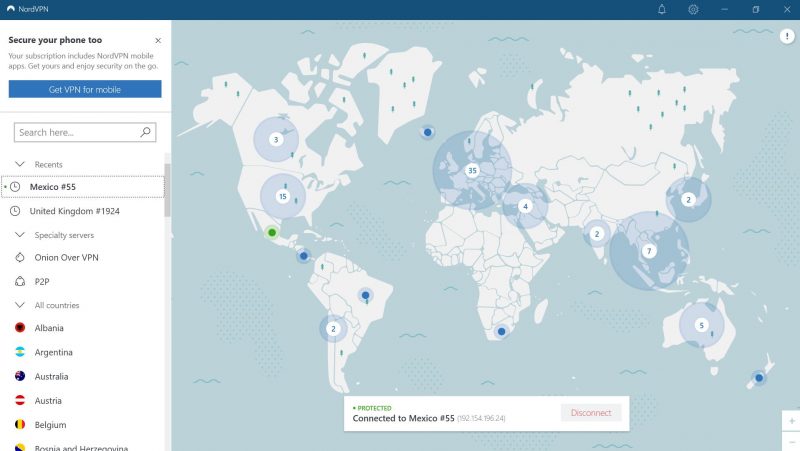 3- Watch TV Anywhere
The same thing also applies to media streaming services. For example, BBC iPlayer can only be viewed within the UK unless you pre-download the content. There are lots of shows on US Netflix that aren't available in Europe.
If you want to access your favourite shows anywhere, you can simply use a VPN to change your virtual location. Find out more here!
You can also use a VPN to watch shows from other countries while you're at home. I love watching Spanish TV to practice my Spanish (and Mexican telenovelas to practice my dramatic stares!), so I'm excited to access more using my new NordVPN. There's so much on Netflix ES I'm excited to watch, including a series about Luis Miguel which several friends have recommended to me!
4 – Get Better Flight Prices
Did you know your location might have an impact on the prices you see while shopping online for things like flights and hotels?
For example, someone in France might see better deals for French hotels than someone searching from the US. There might be a deal or special offer that's only available to shoppers from certain countries.
By using a VPN to change your virtual location, you might be able to access better deals. Play around with a few different servers and see how it affects the deals.
It's also common knowledge that a flight price might go up if you look at it again a few days after your first search, because of sites storing your browsing cookies. Airlines deny it, but many frequent fliers will tell you otherwise. If it is true, using a VPN can help bypass this – and it will, at least, stop ads for those flights or hotels following you around the internet!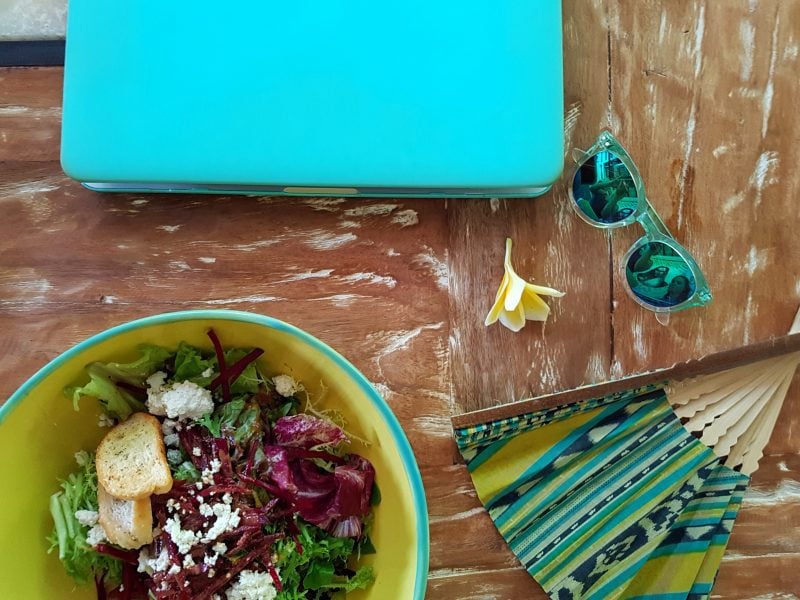 Using NordVPN – My Experiences
NordVPN is the most recognized VPN service provider worldwide, with over 14 million internet users.
I've been using a trial account for the past week and it's been working really well. I've switched to a few different locations to watch Netflix and it all runs smoothly – it really just looks like I'm browsing from within a different country.
The desktop app is so easy to use; you just load it up and select which country you want to browse from. If you just want online security and don't need to bypass any geographic restrictions, you simply click on the country you're in.
In the settings section, you can also turn on "CyberSec", which blocks malicious sites – and ads. I've been browsing my favourite websites without having to scroll past tons of adverts. Which is awesome, because the same ad for sunglasses I looked at two weeks ago has basically been haunting me across the internet and was starting to drive me crazy!
NordVPN is really fast, it's easy to use, and does exactly what it promises to do. The service has won tons of awards, it's recommended by experts and ordinary users alike, and is one of the most trusted internet security providers in the market.
If you need a good VPN while travelling, it has to be NordVPN!
SUMMER SALE: Don't lose your chance and buy a 2-year NordVPN plan for 72% off – AND receive 3 months EXTRA for free. Click here!