Some posts on this site contain affiliate links. If you book or buy something through these links, I earn a small commission (at no extra cost to you). Take a look at my privacy policy for more information.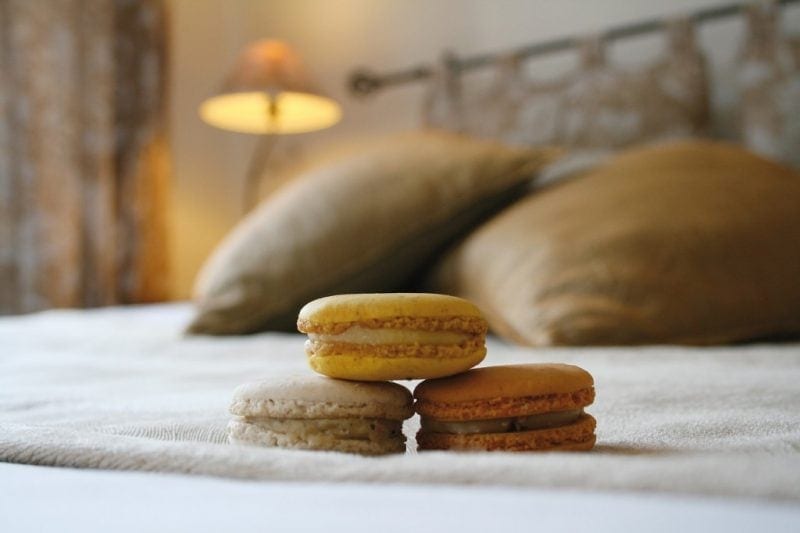 The summer of 2020 has definitely been the summer of staycations! With international travel basically off the table for the last few months, we've all been turning to the UK in the hopes of finding that holiday feeling a little closer to home. And I've teamed up with Wayfair to bring you a post all about just how you can do that.
I spent my summer solo camping, hanging out with family around Dorset, and working on my SUP skills around my current home of Southsea! But if the last few months have taught us anything, it's that you don't even need to leave home to enjoy a bit of a holiday. "Staycation" can mean many things – from a trip to a brand new UK destination to a camping trip 20 minutes down the road. Or you can also take the word more literally and plan a vacation where you STAY put.
To help you do just that, Wayfair have put together this brilliant guide to planning a 5-star staycation. Invest in some fancy new bathroom accessories, go green with some funky pot plants, create a meditation station, or build your very own bar. A few splurges can be a really fun way to bring your favourite aspects of holidays into your own home.
(This is a collaborative post with Wayfair, but all words and opinions are my own.)
Staycation Bingo
They've also created this brilliant Staycation Bingo card. The idea is that you download and print the card below, then tick off each staycation cliche you indulge in. I'm up to 9/16 – how many did you get this summer?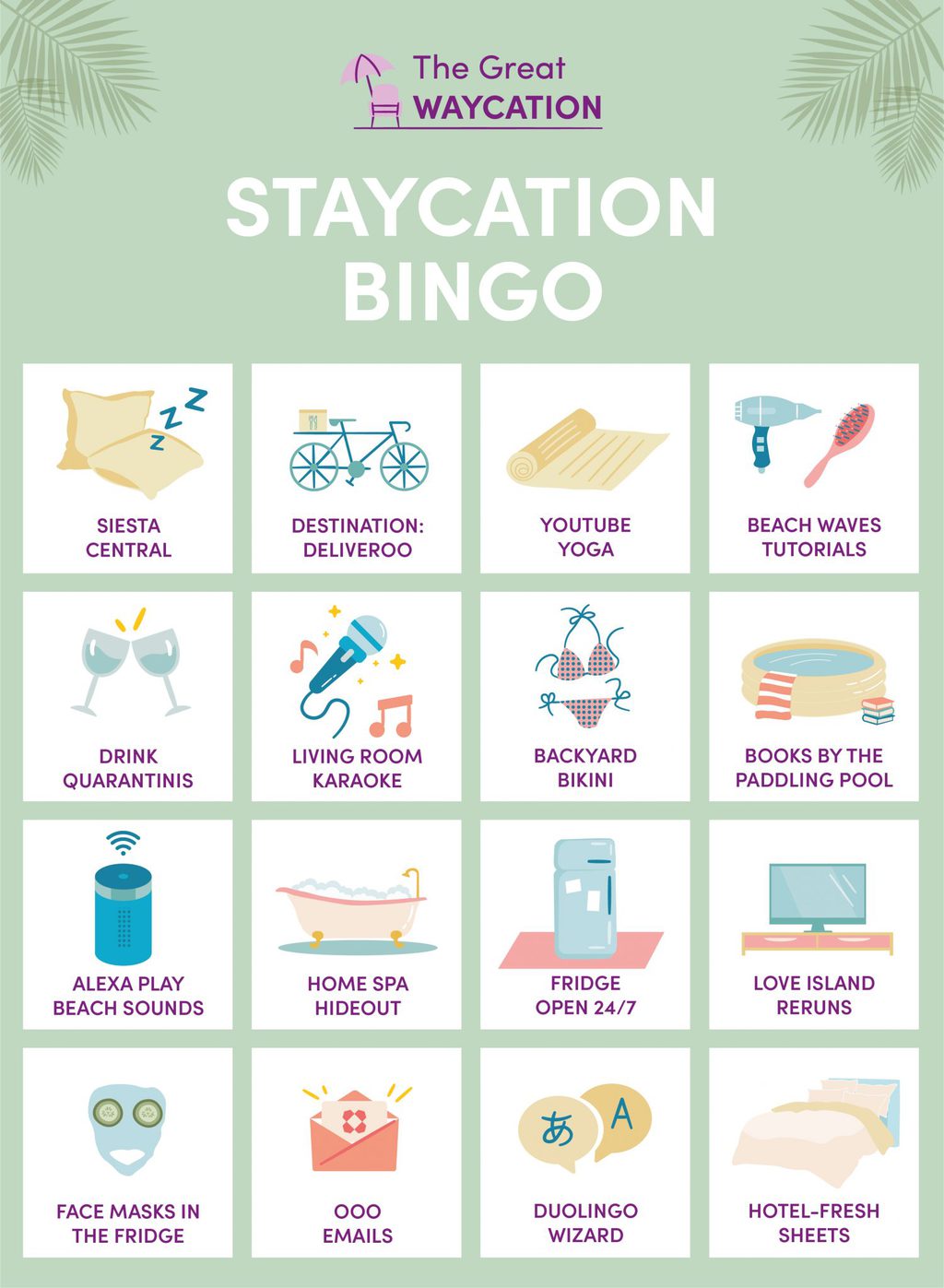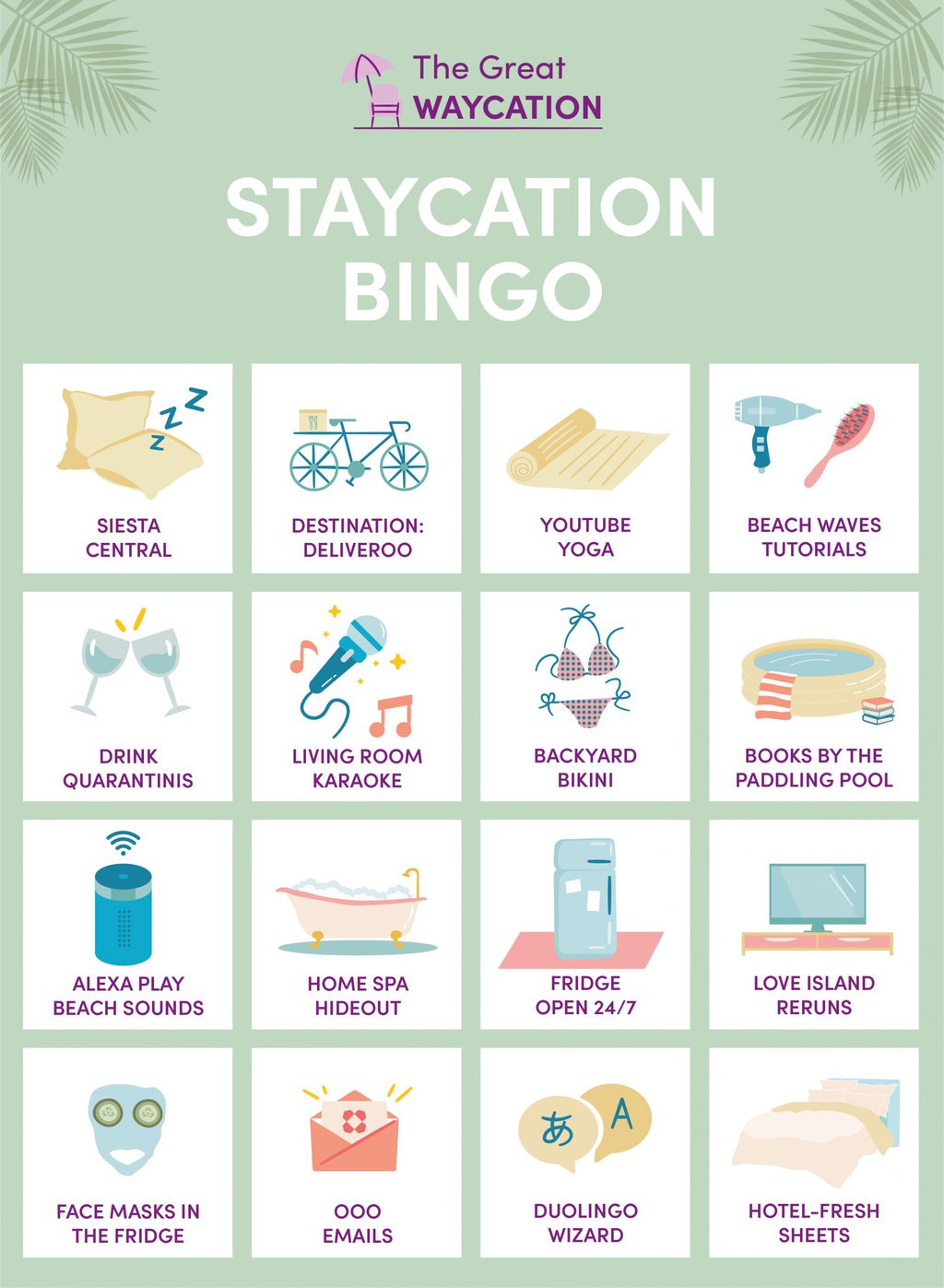 My Tips for an at-home Staycation
Although Autumn feels very much like it's here already, it's not too late to create a little at-home staycation this year. Take a couple of days off, get that "Out of Office" autoresponder on, and indulge in some self-care. You can even use the bingo card above to spark some ideas.
Have a Big Night In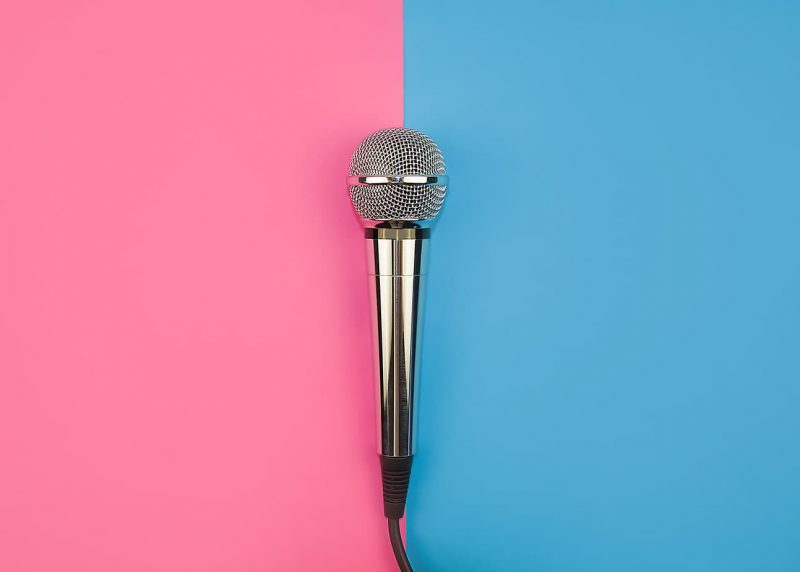 Staying in was the new going out, anyway – but that doesn't mean you can't go all out. Build a mini bar in your kitchen, stock up on all the ingredients for your favourite cocktails, get glammed up, and invite a few friends round for a big night in. And don't forget a living room karaoke sesh – you can find karaoke versions of pretty much every song on YouTube!
Bring the Beach to You
Use a paddling pool, a cheap lilo, and some fun accessories to create a mini beach in your back garden.
Have a Pamper Day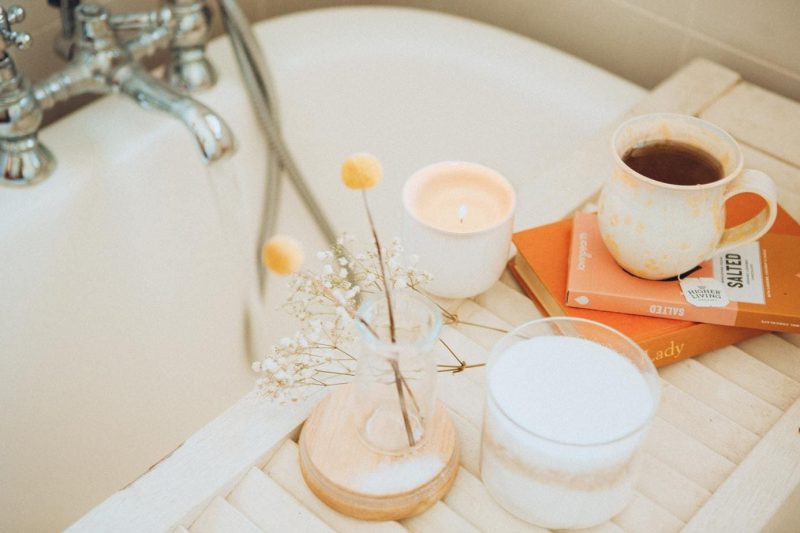 Stock up on candles to create a zen vibe in your bathroom, buy some indulgent new toiletries, get those facemasks in the fridge, and get ready for an all-out pamper sesh. Start with a bit of YouTube yoga (I like Yoga with Adriene) or a guided meditation session to get yourself relaxed and ready. Then lock yourself in the bathroom for some "me time". Give yourself a mini facial, a pedicure, and/or treat yourself to a long, relaxing bath.
What are your tips for an at-home staycation? And how many boxes on the bingo card have you ticked off this summer? Let me know in the comments!