In need of some rest and relaxation, or just a bit of a pamper? A wellness retreat could be just what the doctor ordered! From luxurious spas to intense fitness retreats, there are plenty of options for a holiday to help you find your centre or re-balance your life. These are a few of the best destinations around the world for a wellness retreat…
India – Ayurveda
Originating in India, Ayurveda is an ancient Hindu practice that focuses on creating and maintaining a balance between the body, mind, and spirit. There are plenty of amazing Ayurveda retreats all across India. Not only are these retreats great places to switch off from the "real world" for a while and get some much-needed relaxation, they're also ideal for learning a bit more about how to have a healthier, more holistic way of life.
Indonesia – Yoga and Chill
India is of course the birthplace of yoga, but the practice has spread far and wide and today there are amazing yoga retreats all around the world. One of the best destinations has to be Ubud in Bali. The small town is surrounded by idyllic countryside and terraced rice paddies, and the secluded setting is perfect for chilling out. Throw in one of Asia's best vegetarian and health food scenes and some amazing yoga retreats, and you have the perfect location for a few days (or weeks) finding your inner peace.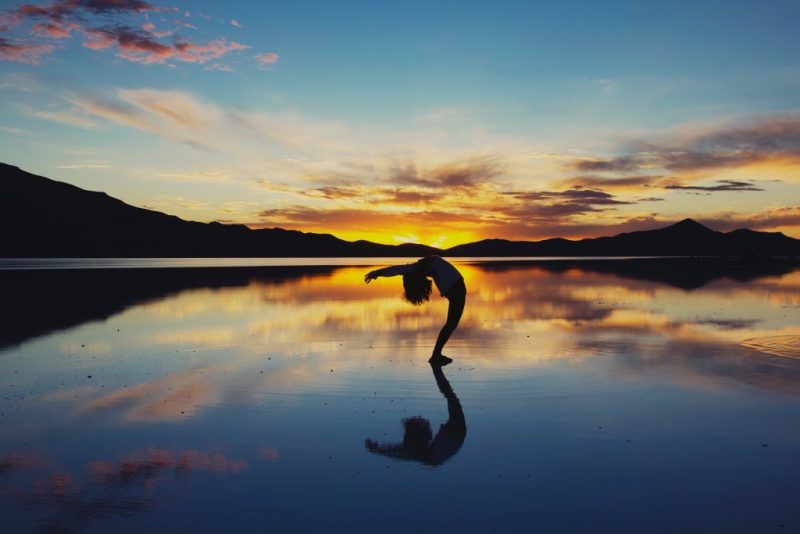 Thailand – Massage and Pampering
Thailand is the best place to come for some serious pampering. Beautiful resorts, incredible spas, glorious beaches, and the famous Thai hospitality are just a a few of the things that make this the perfect setting for a luxurious pampering trip. But the main reason to visit is for the famous massages. After all, there's a reason Thai massage is one of the most popular and often-requested styles of massage!
Austria – Digital Detox
Technology is great, but it can start to ruin our lives. A digital detox is a great way to reset the balance and break your reliance on the internet. As I discovered on my own digital detox, it's much easier to put down the tech and reconnect with the real world when you're in a glorious setting. Somewhere with amazing scenery, like Austria's alpine regions, is a fantastic option. You'll be so busy enjoying the outdoors that you won't even consider switching on Facebook!
READ MORE: Vorarlberg in Summer
Ibiza – Relaxation and Luxury
Known to many as Europe's hottest party destination, Ibiza also has a very different side. Luxury resorts and incredible spas make this the ideal place to come for some all-out relaxation and indulgence. Throw in a few incredible beaches and that epic Spanish cuisine and you have the perfect pampering trip!
This post was written in collaboration with Healing Hands. As always, all words and opinions are my own.