Some posts on this site contain affiliate links. If you book or buy something through these links, I earn a small commission (at no extra cost to you). Take a look at my privacy policy for more information.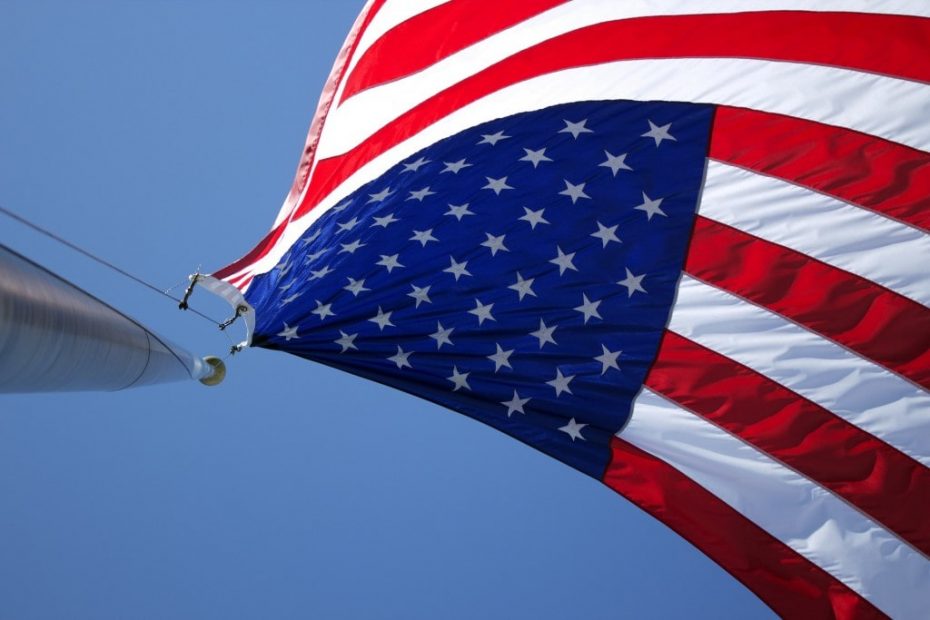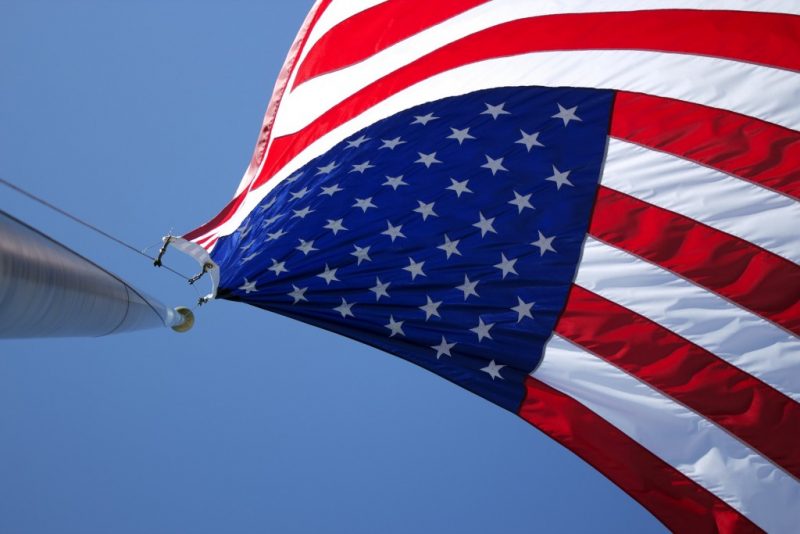 Are you thinking about booking a Trek America trip? This post is all about why you absolutely SHOULD!
I'm fresh back from my second Trek America trip – doing the Freedom Trail in Northeastern USA. And I'm so full of love for what is easily one of the best group tour companies in the states (and beyond) that I wanted to sit down and talk about exactly why you should book one of their small group tours. Use the links below to skip ahead, or scroll through and read the whole post at your leisure!
Who is Trek America For?
8 Reasons to Book a Trek America Tour
Tips for First Timers
Disclaimer – both of my trips were supplied free of charge by Trek America. But no one asked me to write this post (I've already done the blogs about each trip) so this is entirely my own opinion. I really love these small group tours and would massively recommend them for solo travellers!
Who are Trek America For?
Trek America have been around since 1972, specialising in fun small group tours around the USA – so they really know what they're doing. You couldn't be in safer hands! But who are these trips for? Here's my take…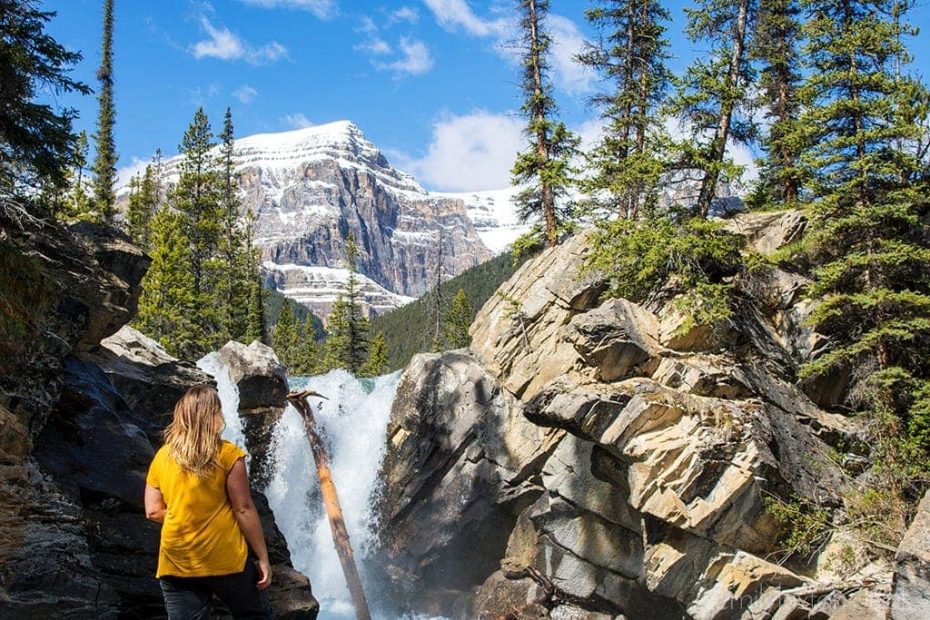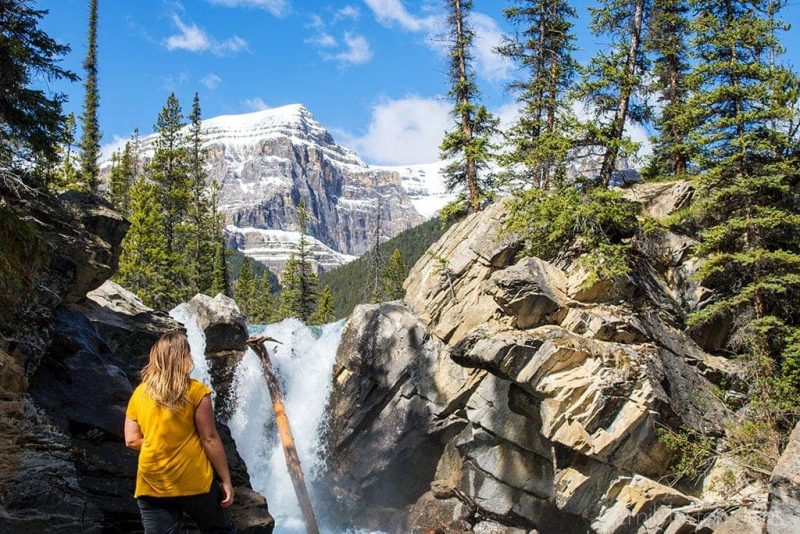 First-Timers: These tours are perfect for anyone who wants to solo travel, but is a bit nervous about the whole idea. So if it's your first-time solo travelling, or you want an easy way to make friends, these trips are ideal!
Solo Travellers: Around 70% of Trek America passengers are solo travellers. There are no single supplements, and tours are designed to encourage socialising and friendships.
Adventurous Types: Trek America's small group tours are more about experiences than sightseeing, with a focus on having fun, making friends, and seeing the best of America (and beyond). Accommodation is usually either camping, hostels, or budget hotels – so these trips aren't for the luxury traveller (although the Plus Tours offer hotel accommodation). It's never uncomfortable – it's simply a tad more adventurous!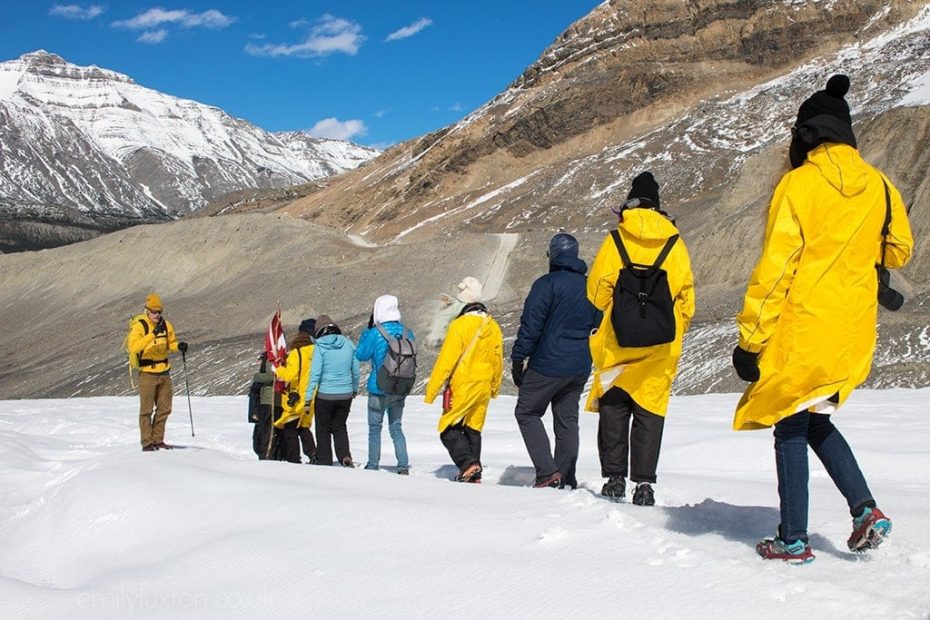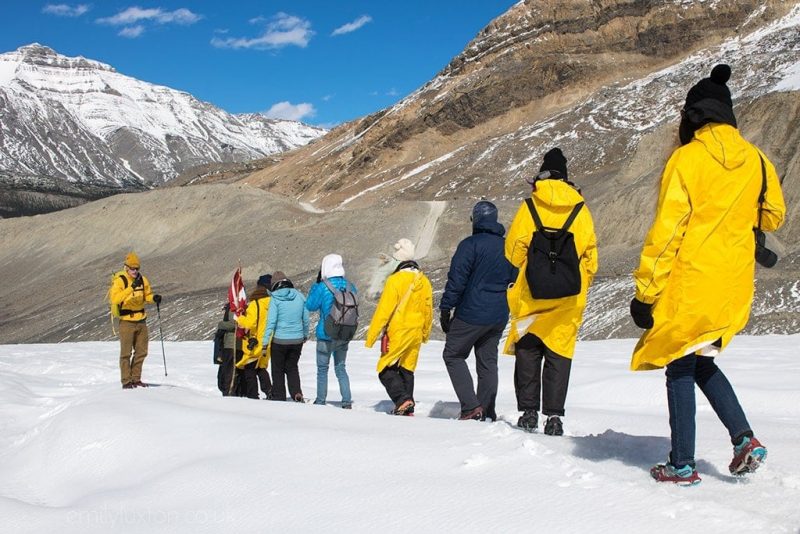 A Younger Crowd: The trips are also perfect if you're wanting to do a road trip around the US but you're too young to rent a car. That doesn't mean that the trips are only for youngsters and first-time travellers, though. The age range for tours is from 18-38, and there's usually a mix of people.
On my recent trip we had ages from 18 up to 34, but I'm told that the average age is around 24-26, so ultimately you need to make your own decisions about whether you think it's for you! When booking, the team can also let you know the ages of the rest of the people booked on the trip – which a lot of bookers find helpful.
8 Reasons to Book a Trek America Tour
1 – Easy Solo Travel for First Timers
As I mentioned above, Trek America is perfect for solo travellers who are a bit unsure of going it alone. You can book your adventure and head off alone, but when you arrive you'll be in a small group so it's easy to make friends. And you'll have an expert tour leader there to look after you, make all the travel arrangements, and generally make life easy. This is the perfect stepping stone towards solo travel!
Sure, it can be cheaper and more adventurous to book everything yourself. But that also involves a lot of planning, and it means taking the scary step of being completely alone. A trip like this is the perfect way to ease yourself into solo travel.
2 – Make Friends on Small Group Tours
One of the best things about Trek America is how easy it is to make friends. These are small group tours, which is perfect because there's less chance for cliques to form, and everyone gets a chance to get to know each other.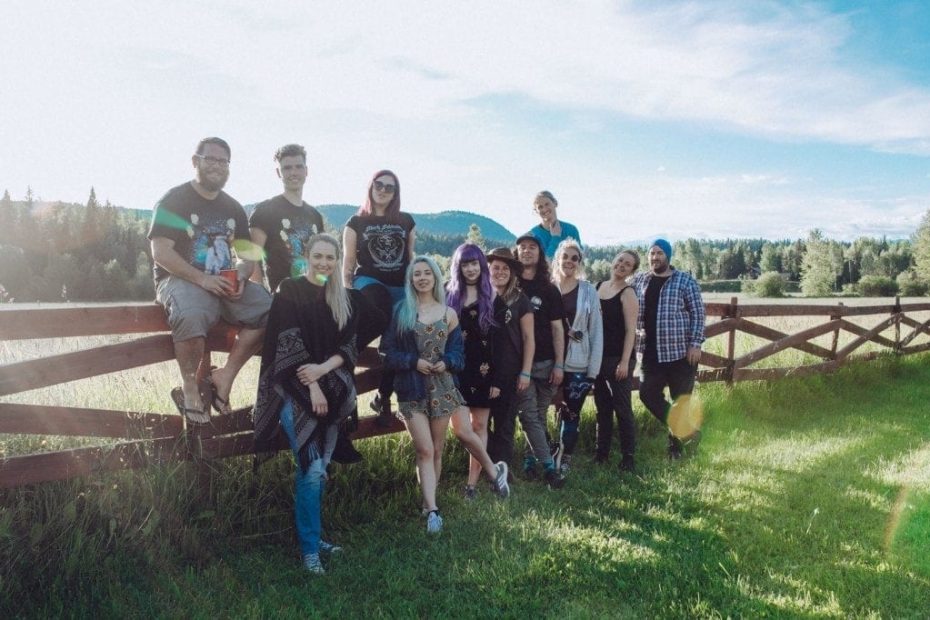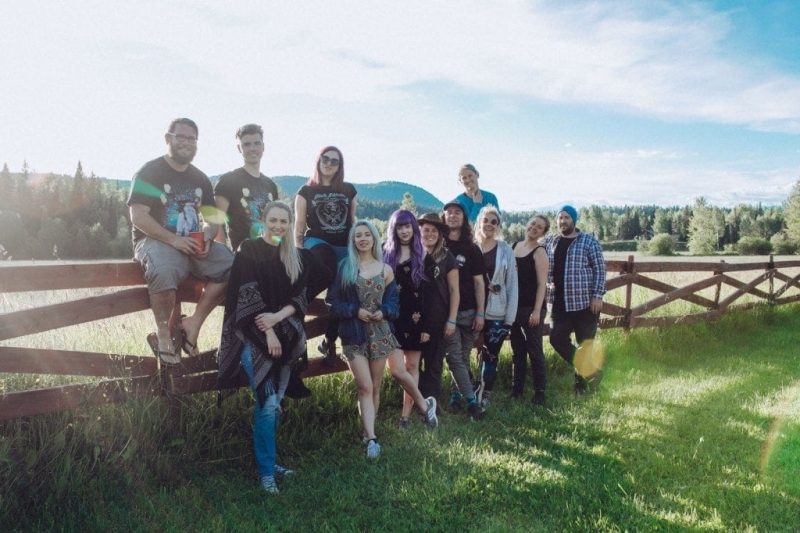 Trek America are all about new friendships, so the tour leaders always help. On both my Treks, they made us sit in new seats on the bus every day, so that we'd have a chance to get to know everyone. And you're all assigned a group to do chores with, too, which again means plenty of chances to chat and bond.
3 – Pitching In!
Speaking of chores – on a Trek America trip everyone pitches in. You might be on holiday, but you're also on an adventure, and no one is going to babysit you! Everyone has to rally together and help out. Emptying the van, putting up the tents, cooking, washing up… everybody mucks in. You'll be amazed at how much more quickly a group of people can bond when you all have to work together! And it's all part and parcel with camping – so the trip becomes a proper adventure!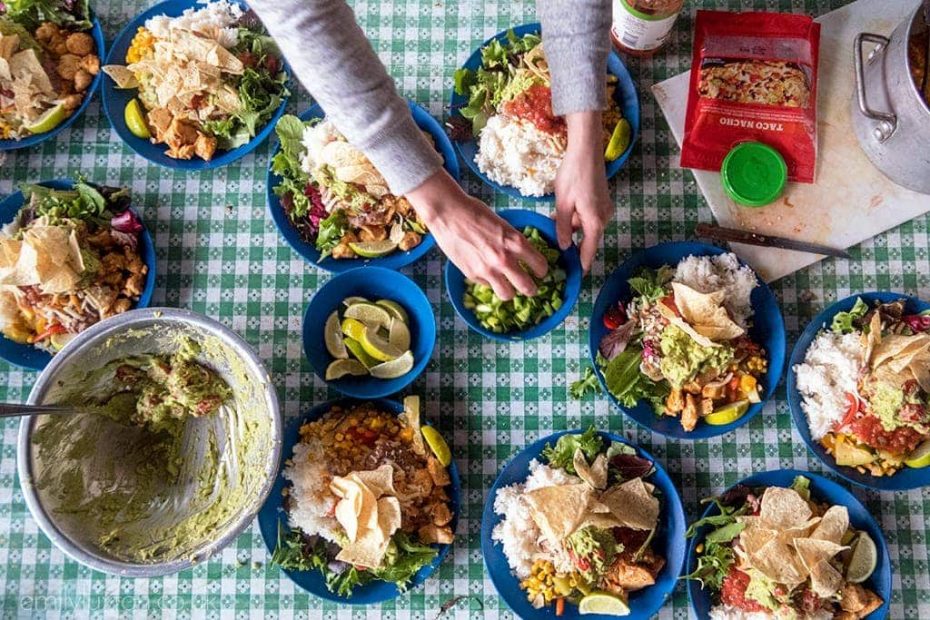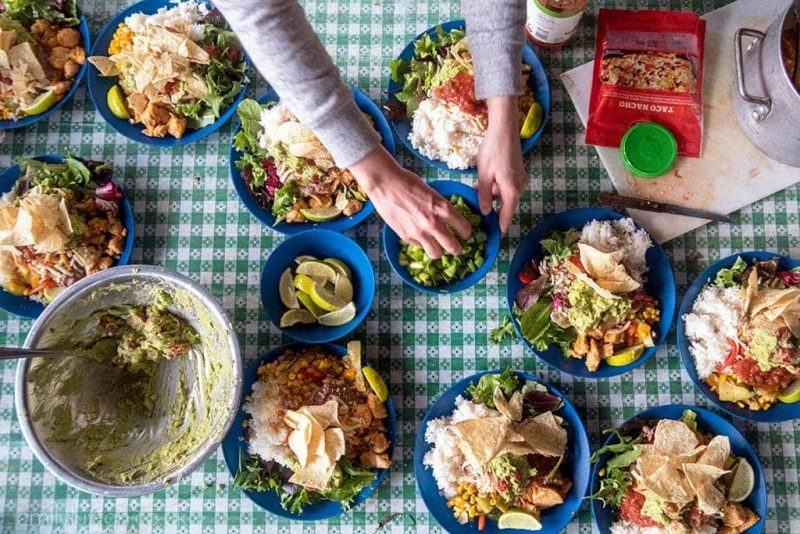 4 – Stress-Free Camping
That said, this is MUCH easier than camping on your own. I love camping, but doing it over a long period can be rough. Especially if you're moving around every day or two. Trek America take all the stress out of camping for you. They provide awesome equipment, so you can cook decent meals at camp. Forget beans on toast – I've eaten fajitas, stir fry, pasta, mashed potato, and loads more tasty, healthy meals while on Trek. Everyone pitches in and works together to cook, so you'll always have something different and tasty!
Then there are the campsites themselves. Trek America have really done their homework here, and always choose the best campsites in the area. Each one I've stayed at across Canada and the USA with Trek has been amazing. Hot showers, clean facilities, nice views. You're not left out in the wilderness!
I should add, not all the Trek America small group tours involve camping. There are also Budget Lodging Tours (BLT), which involve basic but comfy accommodation like hostels, hotels (you'll be sharing a twin), and even ranches or lodges! Then there are the Plus Tours, which involve hotel accommodation and are a little more comfortable again.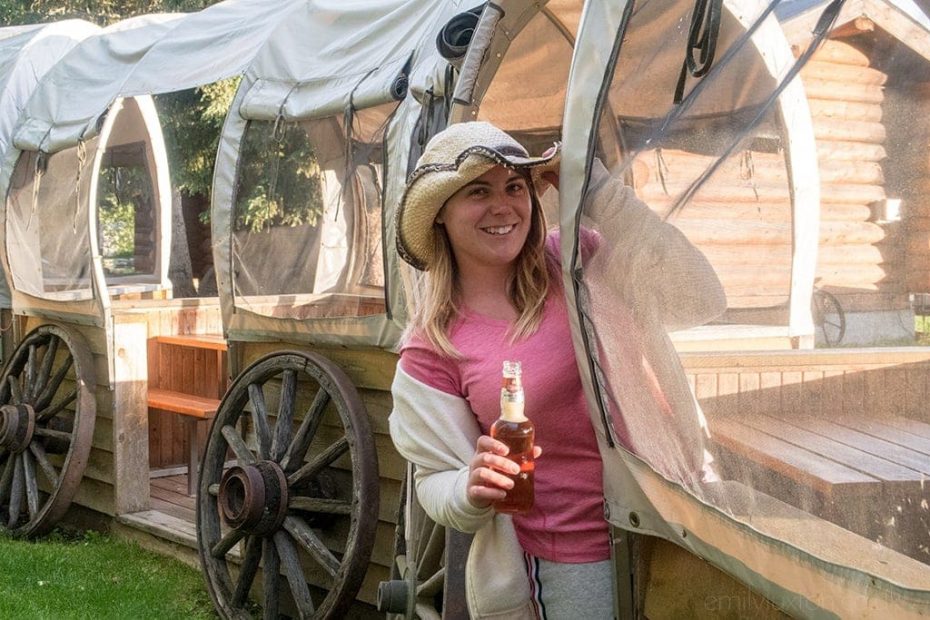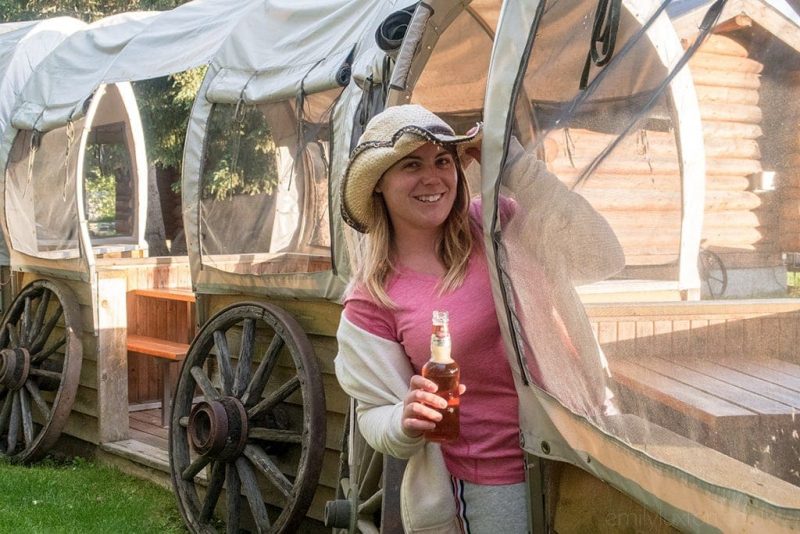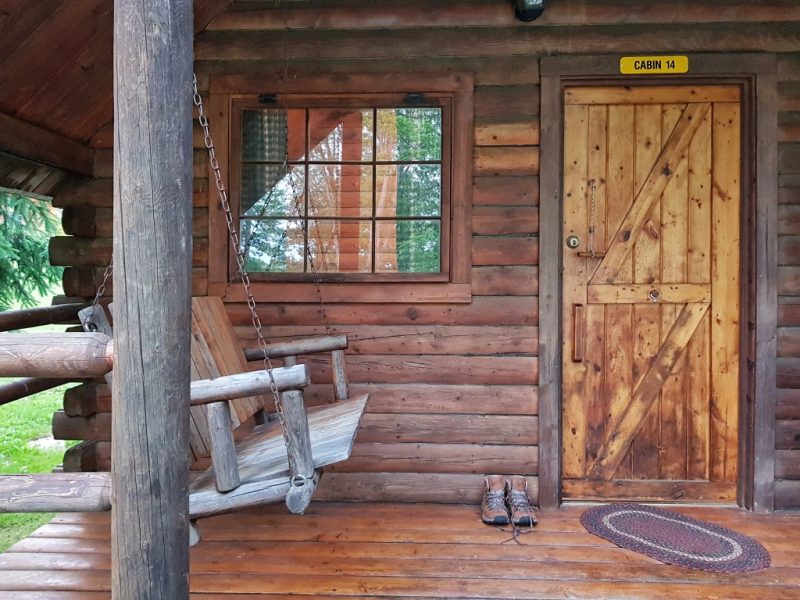 5 – Free days
So many organised small group tours I've been on have jam-packed, strictly-structured itineraries. You see a lot, but it's often exhausting! With Trek America, you get a lot more free time and flexibility. You might be dropped in town for a day, with a few suggestions of what to do and a pick-up time for getting back. Or you might be given the option of a few different activities, so the group splits up and everyone is doing exactly what they want.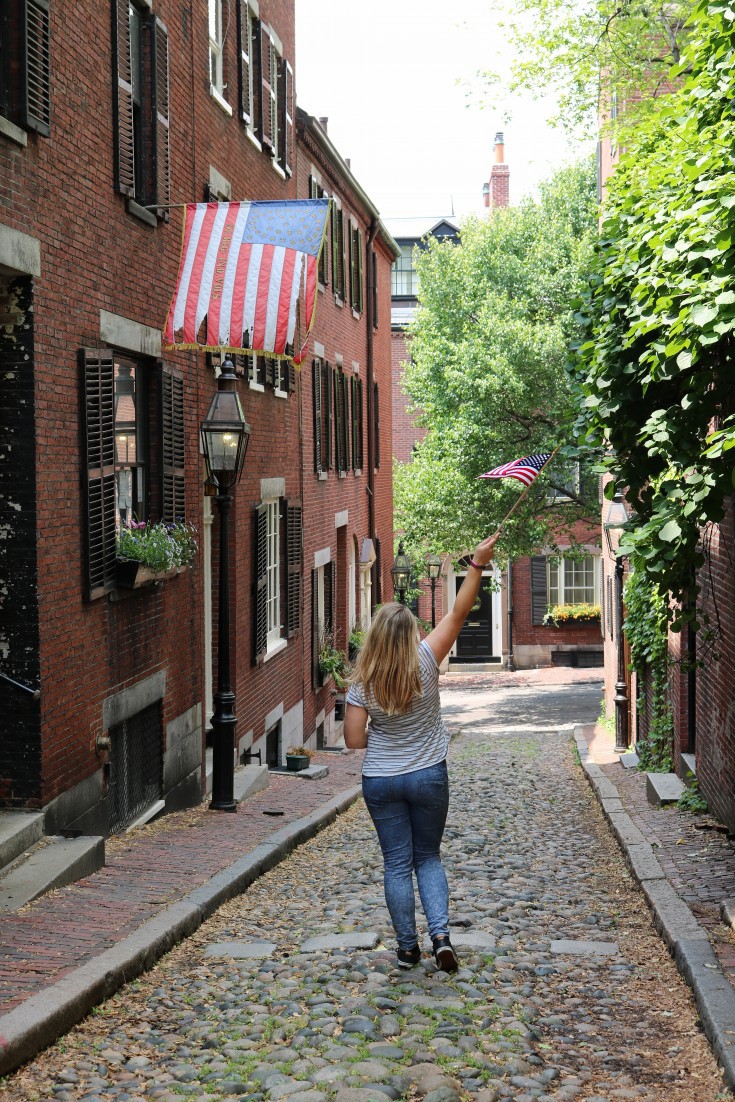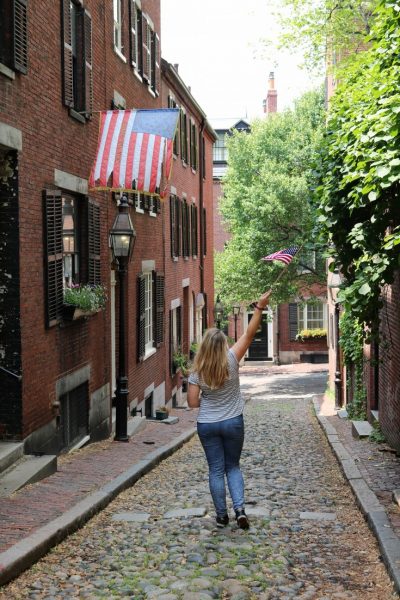 It means you can explore the things you actually want to see, without getting dragged to stuff you have no interest in! Or you could just stay at camp for a day and chill out – particularly nice if you've had a busy few days. On the day after our epic Icefields Parkway day of adrenaline and fun, me and Vicky sat in a pub in Banff for several hours drinking craft beer and chilling! Felt like a bit of a waste, but sometimes you need a bit of downtime.
6 – See the Best of the US with Limited Time
Trek America are definitely experts when it comes to the Americas, and their itineraries reflect that. These are a great way to see a lot of the USA, Canada, or Mexico in a short space of time. My most recent Trek took through 7 states in 7 days, with time to explore Philadelphia, Washington, Lancaster, Niagara Falls, and Boston along the way. It sounds rushed – and it felt it a bit, too – BUT you see so much and there's plenty of time to soak up the sights and the culture of each place. Plus you have a nice amount of downtime, whether that's a day chilling at camp or a free day wandering around a city at your own pace!
If you only have a couple of weeks for a holiday, this is a really good way to make the most of it. Alternatively, if you're about to start a gap year or a longer trip, this could be the perfect way to kick it off. Small group tours like this are an ideal way to ease yourself into long term travel: you figure out how it's all going to work, make some new friends, and start to realise that travelling solo isn't as intimidating as it sounds!
7 – The Trek Leaders!
I've been lucky enough to meet three Trek America leaders over my two tours. Heather and Will, who ran my Mountie Tour in Canada last year, and Will (a different Will) who ran the Freedom Trail I just got back from.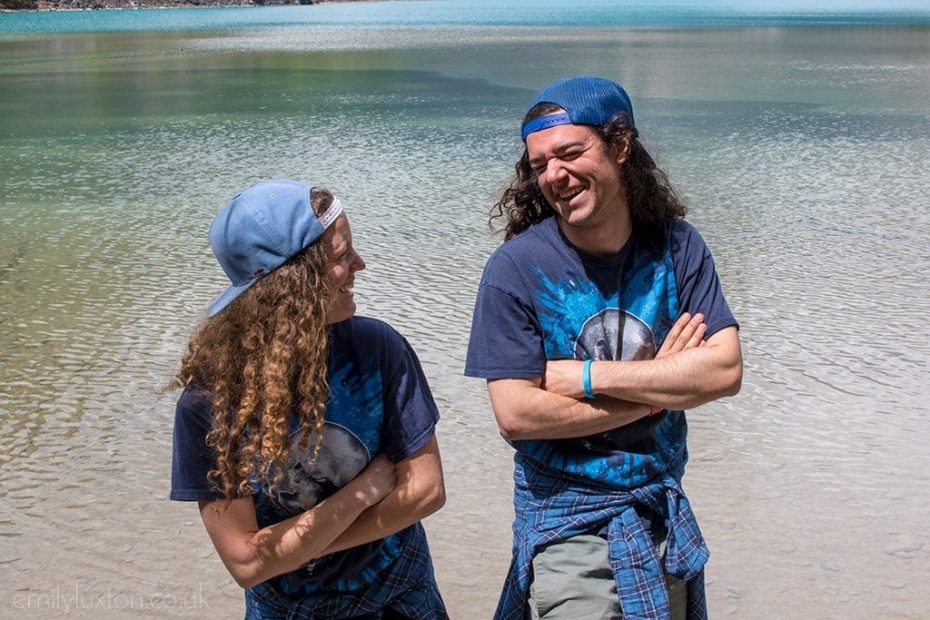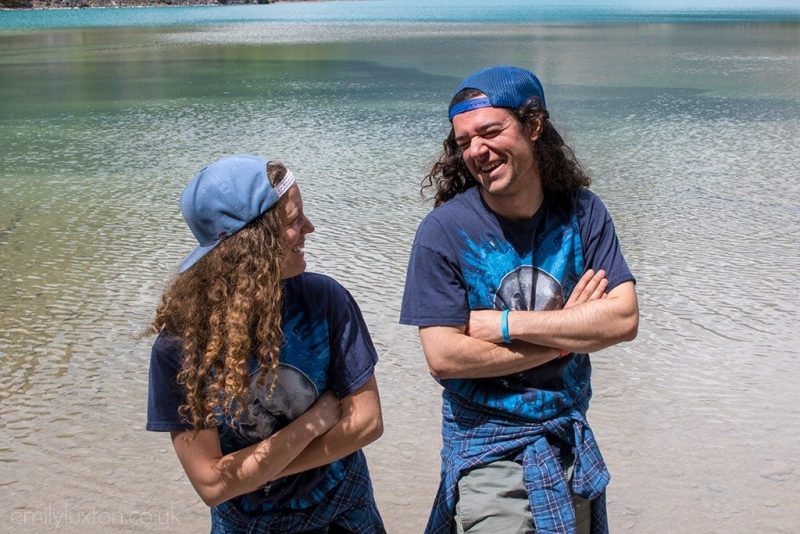 All of them were amazing; they all had their own styles, but the Trek America spirit always shines through. Special shout-out to Heather for being the most patriotic Canadian I've ever met, for having infectious passion, and for being an all-around camping superwoman who would be my first choice as a companion in a wilderness survival situation! But all the Trek leaders I had were absolutely fantastic. It must be so hard to stay cheerful, energetic, and in control at all times for a whole week (or longer), but they smash it!
8 – Adventures You'll Remember Forever
As long as I live, I will never forget flying over the Rockies in a helicopter last year. It's one of the most amazing, unbelievable, beautiful moments of my life. And Trek America made it possible. My most memorable travel moments are always the most adventurous ones; when I did something that scared me or pushed myself out of my comfort zone. And that's exactly the experience you get out of one of Trek's small group tours – adventure, opportunities to test your limits, and a whole lot of fun. The perfect recipe for life-long memories!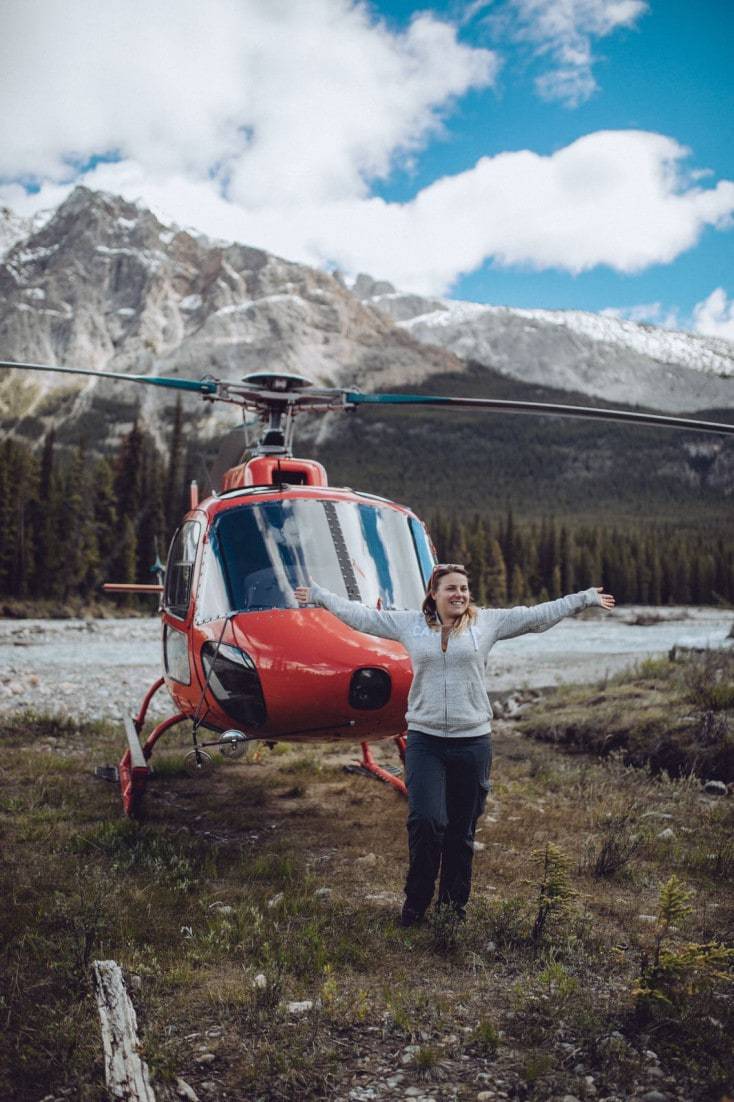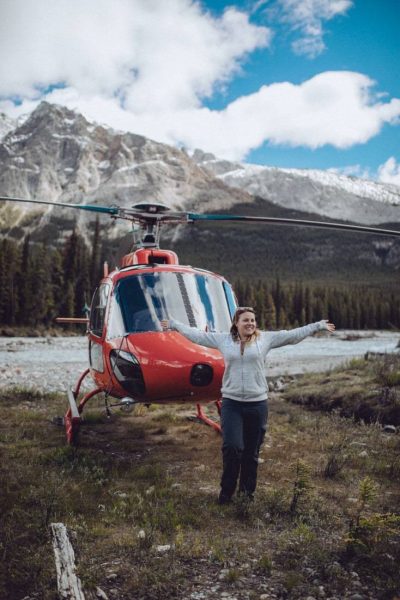 A lot of Trek America customers come back for a second tour. On my last trip, at least half the group were on their second or third trip – so that just proves how awesome these tours are. I've now done two tours with them, and I'm already itching to do another. Maybe Central America next time?!
Tips for First Timers
Packing
Pack right! Check out Trek America's packing guides, read blog posts, and make sure you bring all the right equipment. Also, check the weather forecast before you go, and be prepared for all weathers. My Canada trip was a lot chillier than I expected and I wound up buying quite a few new clothes while I was there!
Check out my pal Monica's Trek America Packing List for some fab tips!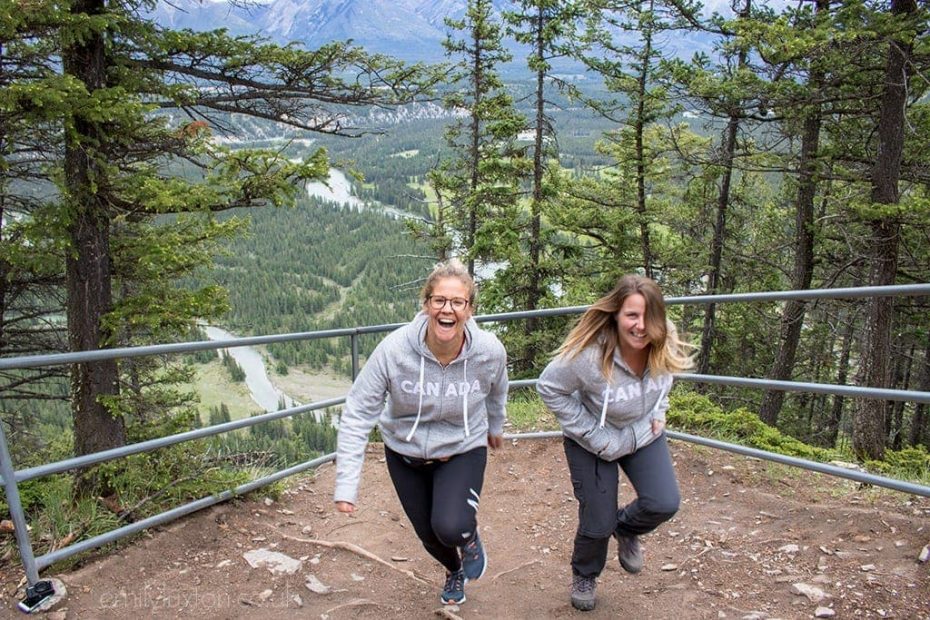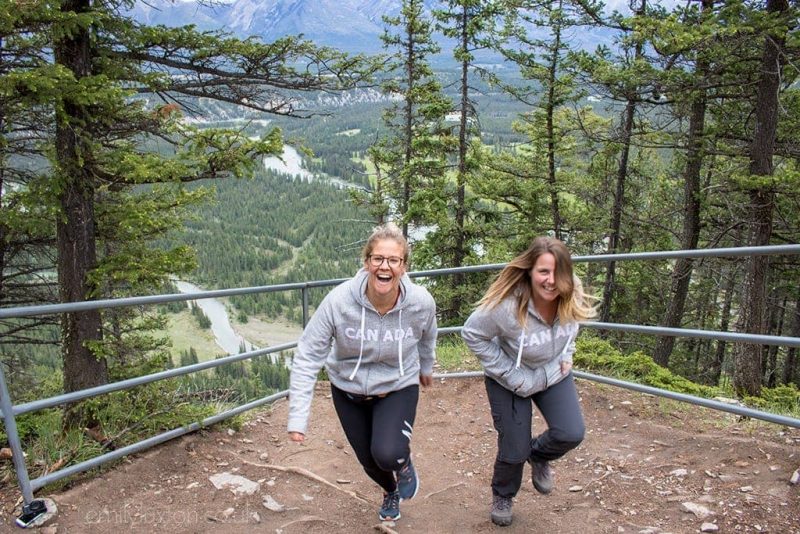 Pack light! Don't take unnecessary items with you, and try to avoid gigantic luggage. You'll be carrying it between the van and your campsite yourself, so you don't want a suitcase that you can't lift if the ground is too muddy to drag it! Plus, there's limited space in the trailer. You don't want to be the idiot filling it all because you wanted to bring 25 outfits and some hair straighteners camping!!
Take a really good sleeping bag. Make sure it's the right rating for the weather you'll be facing. There's nothing worse than shivering away in your tent at night.
Take sensible footwear. Take decent shoes for hiking – especially if you're on a more adventurous trip like the Mountie. You don't need super expensive mountain boots, but a sturdy pair of walking shoes or trail runners will do wonders. I can really recommend my KEEN Terradora Ethos – lightweight, comfy, and quick drying!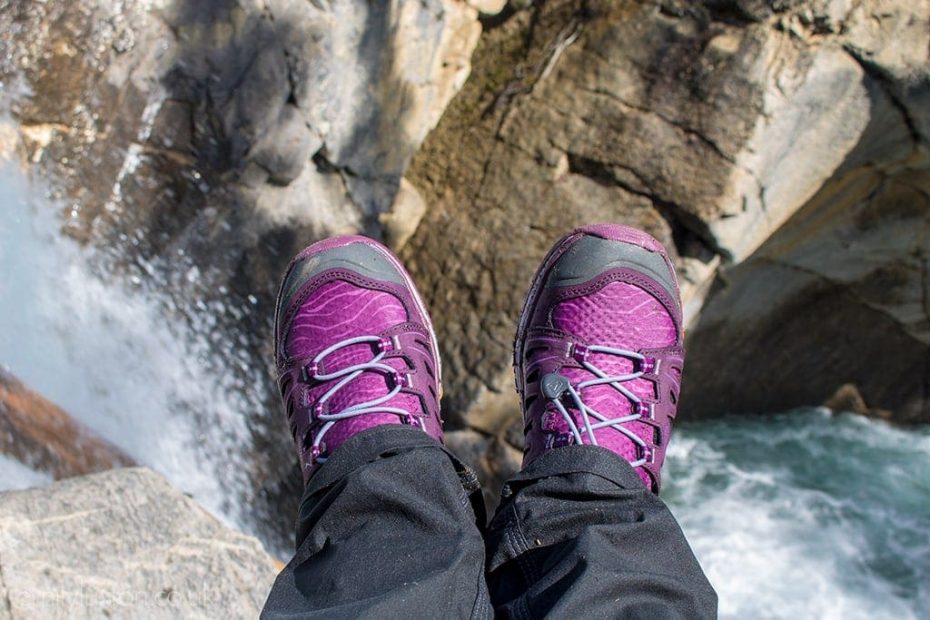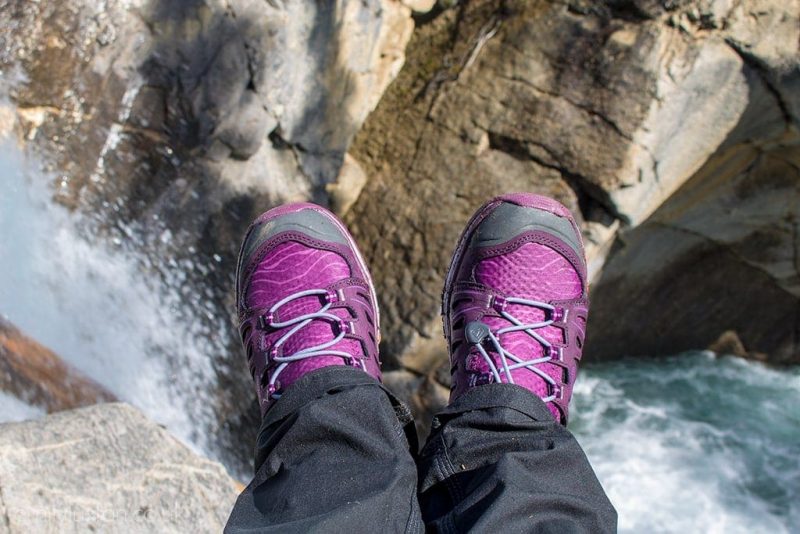 Tips for the Experience
Book at least one night in a hotel before and after the trip. Jetlag is exhausting, and the trip itself can be pretty tiring. So give yourself some downtime to adjust before and after the trip starts.
Embrace the whole experience. Say yes to things you wouldn't normally do, push yourself out of your comfort zone, and throw yourself into some new adventures. This trip will only be as epic as you make it!
Play DJ! Everyone gets a chance to be DJ in the van, so prepare a fun playlist to show off your favourite tunes!
Muck in. I've mentioned before that everyone has to pitch in on a Trek America camping trip. Sometimes, you'll get slackers in a group – but don't be that person. It's so unfair on everyone else, and getting stuck in to the campground life is all part of the experience, anyway.
Read All About My Trek America Trips in these Posts:
Trek America Freedom Trail (North Eastern USA)
Trek America Mountie (Canadian Rockies)
Video – Behind the Scenes on the Mountie Tour!
Pin This Post!