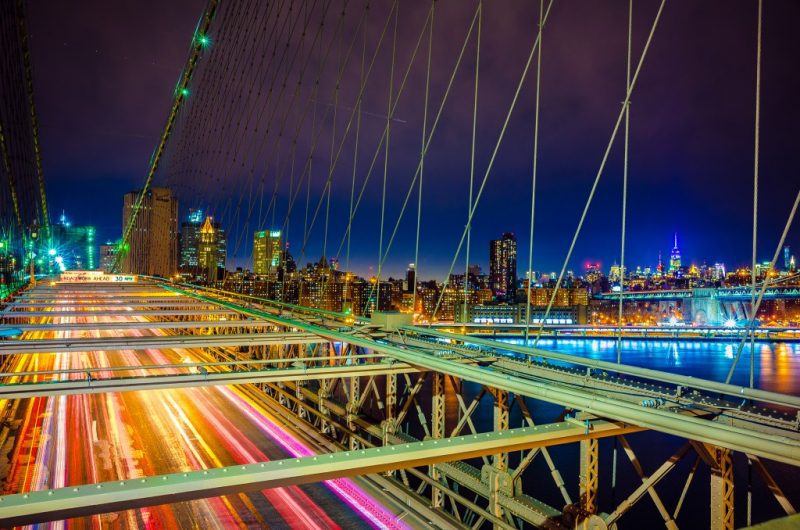 If you have never been to New York City, it is definitely worth the trip. With nightlife, museums, and a unique blend of cultures, this thrilling city has it all. Having binge-watched Girls all this week in an effort to catch up with the new season, I can't get the city out of my head – so I decided I may as well write a post about it!
Although it's been years since my last visit, I still have plenty of tips for travellers headed to the Big Apple. Plus, I've packed in a few more up to date tips from some of my favourite fellow travel bloggers! These are a few of my top tips for visiting NYC on a budget…
Read more – check out this post about living in NYC for some great local tips, and this roadtrip in New York if you feel like escaping the city for a while!
Be Flexible with When You Visit
One of my top tips for budgeting in expensive cities is to choose when you visit with care. Often, the prices just one month either side of the peak season are much lower, but the weather can still be perfect for sightseeing.
Avoid the big tourist seasons and public holidays, like Labour Day and Thanksgiving, as these will inevitably be far more expensive. I was recently caught out when I booked a trip on Labour Day weekend and found even the hostels cost a small fortune!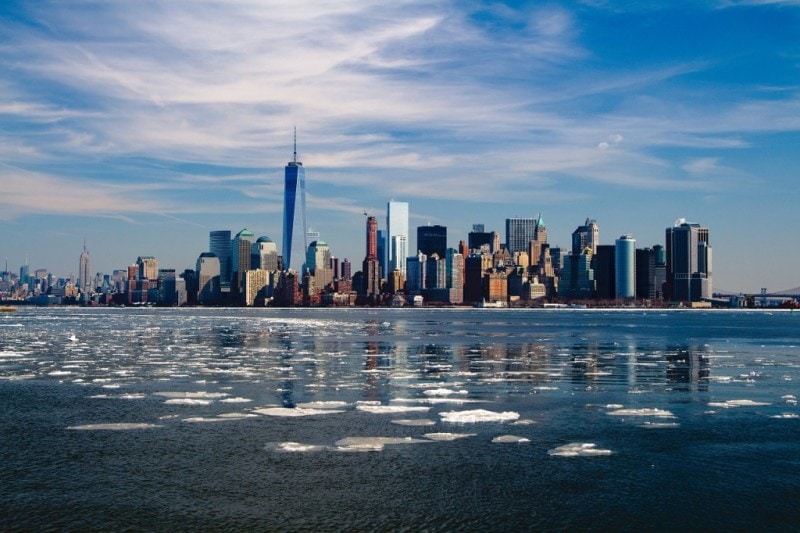 January and February may be cold, but this season generally has the best hotel rates. Plus you'll be in town for the post-Christmas sales, so this is the perfect time to visit if you're hoping to do some shopping. And the snowfall makes the city seem even more magical!
Sort Your ESTA or Visa Early
UK citizens visiting the states need to apply for an ESTA in order to visit the United States. This can take up to 72 hours to process – although it's usually instant. So make sure you apply nice and early. It could turn out to be a costly mistake if you leave it too late, as you may not be allowed to board your plane without an ESTA – and you certainly won't be allowed into the states without one.
Check the ESTA cost and do plenty of research to make sure you're getting exactly what you need. If you're not a British Citizen you may not be eligible for an ESTA so be sure to read up. If you need a visa, these can get more expensive if you need a rush job. So again, sort it all as early as possible to avoid any unnecessary costs or problems.
Free Sightseeing in NYC
Sightseeing in a city doesn't have to cost much – or anything at all, in fact. Avoid pricey tours and simply explore on your own; you can often find great self-guided walking tours online. My friend Hayley's blog has some awesome tips for things to do in New York which include plenty of free options. Or follow the walking guides in your Lonely Planet!
Head to some of NYC's top free attractions, like Central Park, Times Square, and Brooklyn Bridge, for starters. Walkers will love High Line, a 1.45-mile-long linear park built on a section of a disused railway line, which has some fab views from its elevated position.
READ MORE: Cool Things to do in NYC
Street art
Speaking of free sightseeing, exploring street art is one of my favourite cost-free things to do in any city. Fans of street art will not be disappointed in NYC! The ever-changing tapestry of art around the city is fed by a plethora of incredible artists – check out some of these awesome places to find the best street art in NYC.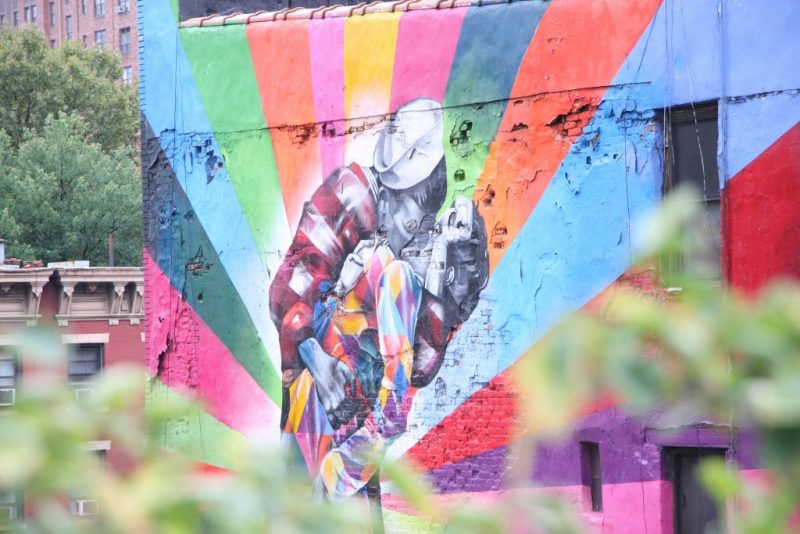 Check Out the Boroughs
New York City is made up of five boroughs: Manhattan, the Bronx, Queens, Staten Island, and Brooklyn. Each of these boroughs has its own unique flavour, so if you have the time, try to visit each of them to get a feel for the differences.
If your trip is short, most of the top attractions are in Manhattan, so that would probably be the best place to stay. But you'll find the cheaper accommodation options are away from the centre. Head to Staten Island, the most suburban of all five boroughs, or to Queens, where you'll find a larger selection of affordable hotels.
Got a great tip for discovering NYC on a budget? Share in the comments!