Some posts on this site contain affiliate links. If you book or buy something through these links, I earn a small commission (at no extra cost to you). Take a look at my privacy policy for more information.
Staycations are becoming increasingly popular with the introduction of lockdowns and COVID-19 restrictions on travel. Many people want an exciting holiday destination but within the UK.
So what better way to make your staycation memorable than staying somewhere genuinely unique, like a castle, a refurbished train carriage or even a Hobbit house? Below are some extraordinary properties for a staycation this year.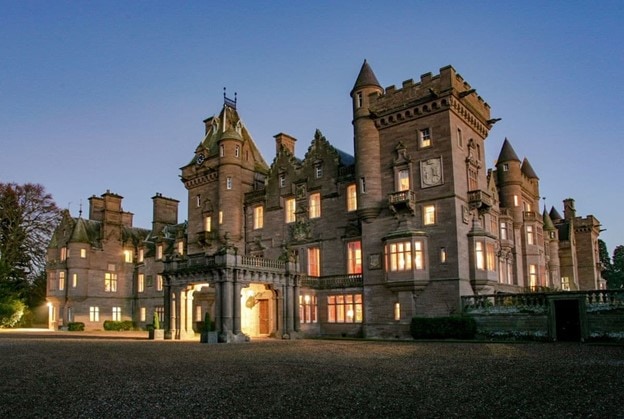 1. Crows Cabin
Location: Gloucester
Best for: Proximity to Gloucester, whilst still retaining a rural feel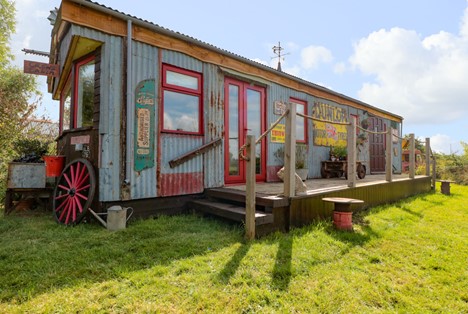 Crows Cabin, six miles from Gloucester, is a wonderful mish-mash of different styles, cultures and even centuries. The outside could be mistaken for a 1950's vintage petrol station, complete with rusty corrugated iron cladding. Once you step inside, you are suddenly brought into a Victorian cottage, thoughtfully furnished with 19th-century style items and decor. This cabin is also dog-friendly for those who want to take their pup into the countryside.
If you do one thing: Visit Gloucester Cathedral. Besides being a testament to 11th century Norman architecture, it is also the location of films and series such as Harry Potter, Alice in Wonderland and Dr Who.
2. The Old Windmill
Location: Kirkbymoorside
Best for: A rural break in Yorkshire with a difference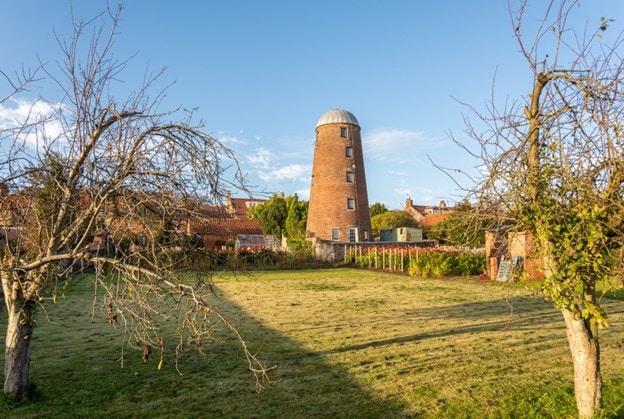 Windmills are often seen as broken down buildings collapsing into themselves. However, The Old Windmillis a fully working home. With three bedrooms split over five different floors, it certainly is an unusual building. The Old Windmill is in the small market town of Kirkbymoorside – walks are abundant in the area as the North Yorkshire Moors are not far away.
If you do one thing: Visit the bustling market town of Helmsley, only a ten-minute drive west of Kirkbymoorside. Helmsley Castle is one of several archaeological sites to see in the area and well worth a visit.
3. Showman's Wagon
Location: Dolgellau
Best for: Exploring Snowdonia National Park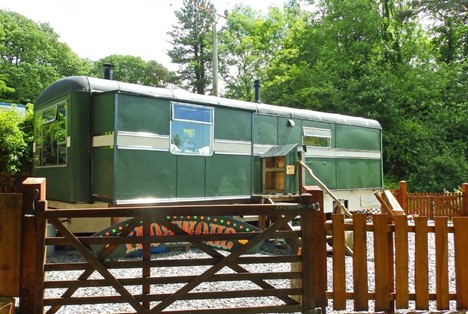 Have you ever thought about joining the circus? Well, now you can see what it was like to travel with them in this 1950's style circus trailer. The Showman's Wagon is decorated inside and out with circus-themed memorabilia, posters and paintings. With central heating and a cosy wood-burning stove, this will be a warm place to return to after a day of exploring. Located in the town of Dolgellau the Showman's Wagon is a great place for those last-minute adventures in North Wales.
If you do one thing: Rent a bike from the bike rental next door and go on an adventure into the local area. Climbing, horse riding and white water rafting are all available in the area around Dolgellau.
4. House in North Devon
Location: Bideford
Best for: Enjoying a Hobbit's life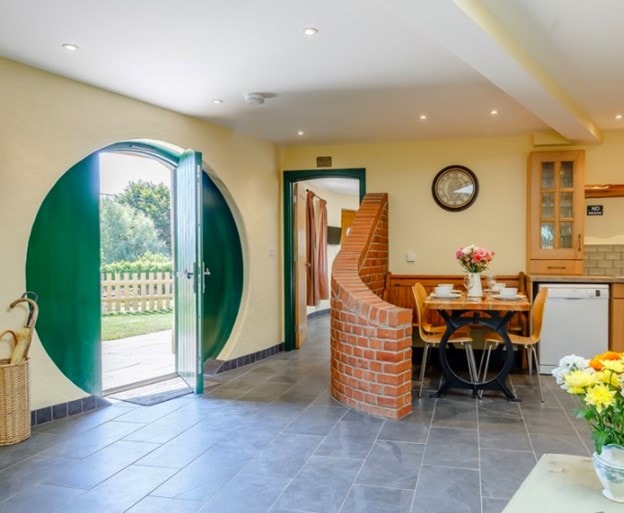 This extraordinary House in North Devon has been designed around the houses seen in The Lord of the Rings and The Hobbit films. This converted hobbit house for humans is Middle Earth themed, with maps, puzzles, rooms named after the characters and even Gandalf's staff that he left behind. It also has a modern kitchen and your own jacuzzi. The house is positioned just outside Bideford, with the beach and South West Coast Path within five miles.
If you do one thing: Don't put on the Ring! Instead, be inspired by Bilbo and Frodo and go on an adventure. Perhaps not to Mordor but the Ultimate Adventure Centre and live the life of a brave hobbit. 
READ MORE: Best Places to Visit on the South Coast of England
5. The Railway Carriage
Location: Melton Constable
Best for: Going back in time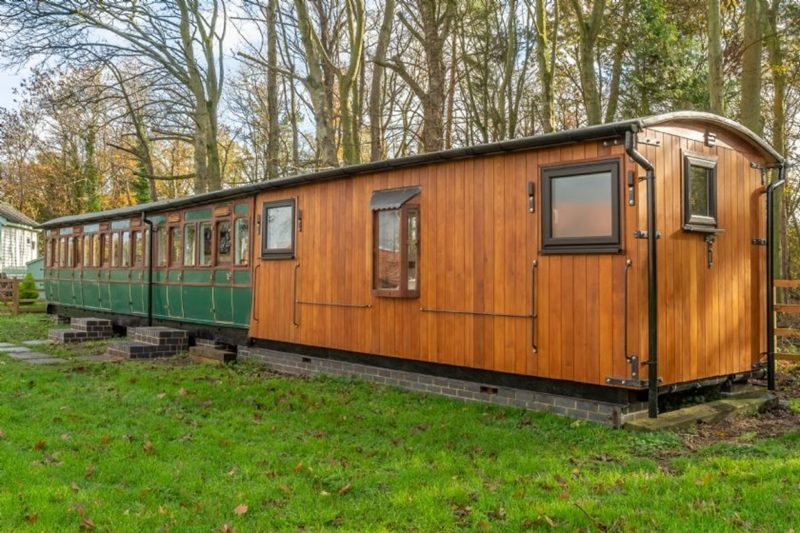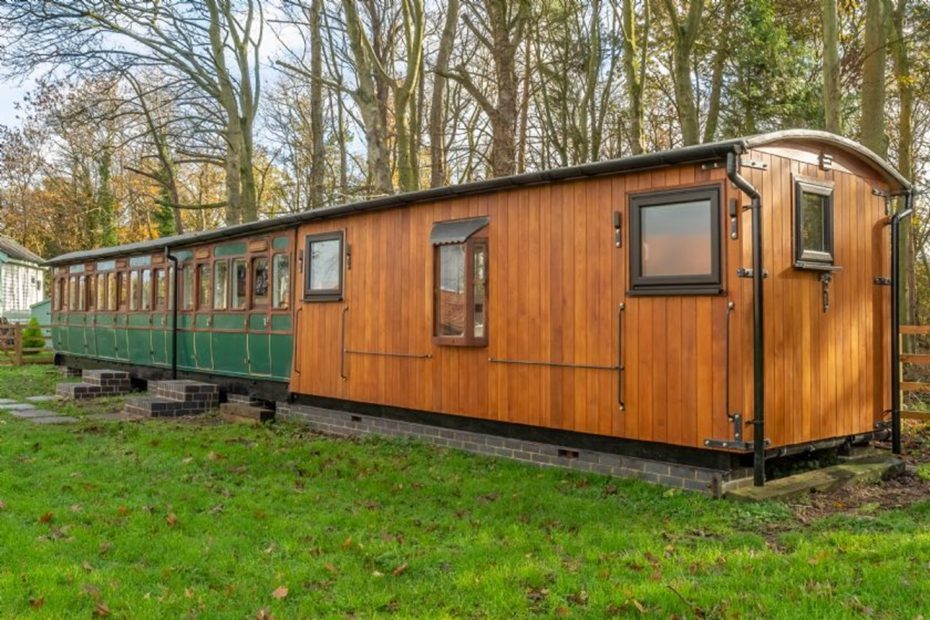 Experience the golden age of railway in The Railway Carriage in Melton Constable.. Refurbished to a high standard, it's not difficult to imagine what travelling on this carriage would have been like years ago. As a living space, enjoy views of a green paddock (from one side) and views of a lush forest (on the other).
If you do one thing: If you appreciate gardening, visit Stody Lodge Gardens. There are several different gardens, and all are beautifully kept.
6. Lauderdale Apartment
Location: Brechin
Best for: Staycation in a real castle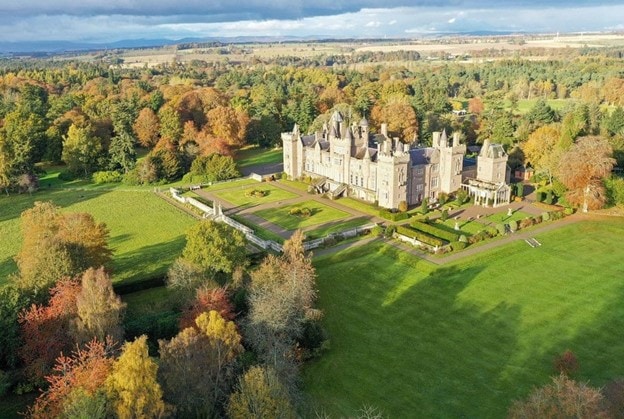 The Lauderdale Apartment is on the first floor of Kinnaird Castle, located on 7,000-acre grounds outside Brechin. Staying in a castle is a dream come true for many people. Fairytail lovers and history enthusiasts will be interested in this castle that has been with the same family since 1400. Lunan Bay beach is a short seven-mile drive away, and Brechin is the nearest town.
If you do one thing: In the 7,000 acres of grounds, there is a variety of wildlife to see and activities to take part in. From a stroll around the grounds to fly fishing, golf and cycling.
7. Chateau 1803
Location: Huddersfield
Best for: Letting your hair down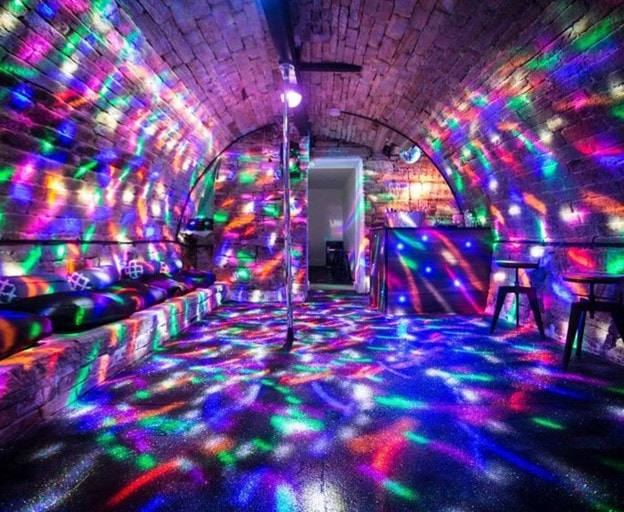 Chateau 1803 is the perfect place for a party house. Positioned just ten minutes from the motorway and eight miles from Huddersfield, you're well situated. In the cottage is a multitude of activities ready for you to enjoy. In the cellar, there is a disco room, a den, a games room and even a karaoke room. There is also a bar area, sauna and jacuzzi for your enjoyment. The building can sleep up to 30 people, so it is perfect for big birthdays and celebrations.
If you do one thing: Besides enjoying the fantastic facilities inside Chateau 1803, you are only a short drive away from Halifax. Why not visit the Victorian Craft Beer Cafe in the historic market town?