Some posts on this site contain affiliate links. If you book or buy something through these links, I earn a small commission (at no extra cost to you). Take a look at my privacy policy for more information.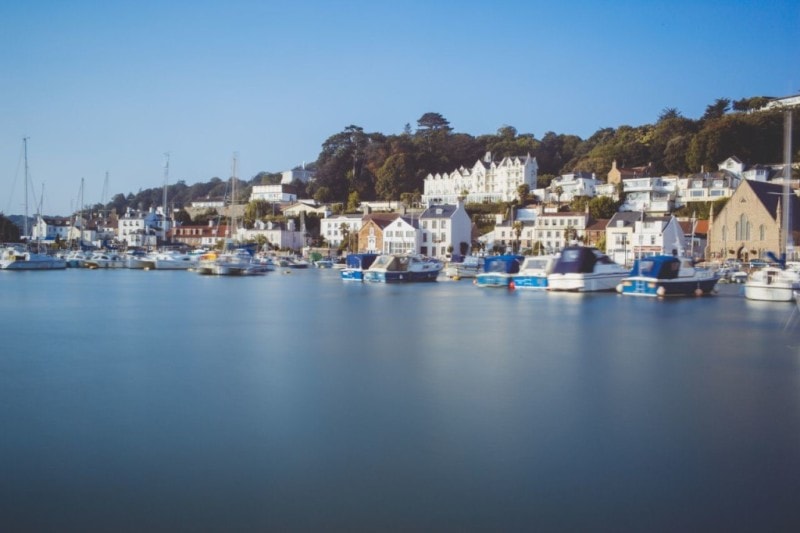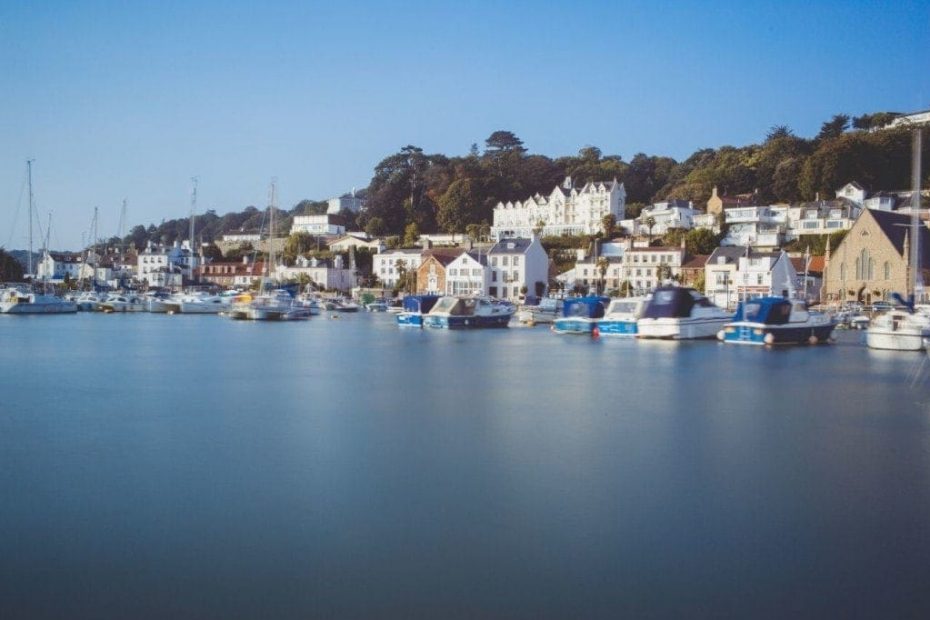 ---
It's one of the prettiest spots in the British Isles and the largest of the Channel Islands, packed full of natural beauty and that gorgeous French influence that makes these islands a joy to visit, but despite being just next-door to my current home of Guernsey, I still haven't made it to Jersey yet. It's very much on the list, though, so when the folks Escape to Jersey challenged me to come up with my dream itinerary for an Autumn getaway in Jersey, I couldn't resist! Click the link to create your own dream itinerary with their fun online video to be in with a chance of winning a personalised trip to Jersey.
Since I love to travel 'like a local' as much as possible, I got some great tips from a few of my Channel Island friends for a fabulously outdoorsy weekend in Jersey – making the most of the last few rays of sunshine in the part of the UK where summer officially lasts the longest!
READ MORE: Check out this fabulous Guide to Jersey by Birdgehls – and my guide to 8 adventures you can have in Guernsey.
MORNING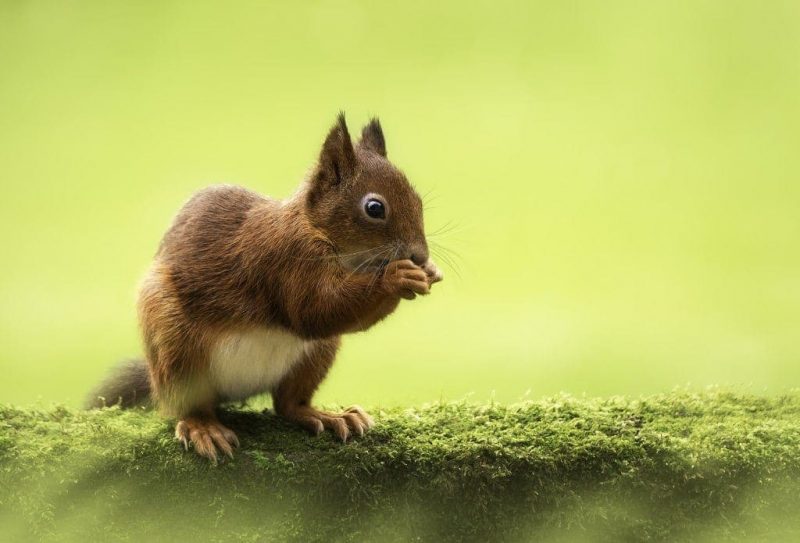 Jersey is the perfect place for an outdoor adventure, no matter what the weather. Autumn is a beautiful time of year for walking around the island, either along one of the many gorgeous coastal paths or through the green interior. But, after recently rekindling my love for cycling I'd love to take my bike over (or rent one locally) and take a self-guided tour of the island. All the Channel Islands are perfect for exploring by bike, and Jersey has some beautiful trails – personally I love the look of the wooded Vallée des Vaux just a few minutes from the main town of St Helier. It's a secluded woodland habitat supported by the National Trust for Jersey, and home to tons of local wildlife, including red squirrels and great spotted woodpeckers.
Next up, I'd try my hand at something a little more adventurous. With loads of local adventure companies offering all kinds of activities, Jersey is the perfect place to get outdoors and try something new. If I can brave the chill of the English Channel in Autumn, there's kayaking or coasteering on the rugged coast of the island, but in an effort to stay warm and dry I may just give rock climbing – a teenage passion of mine – another go. The Channel Islands are an excellent place for it, with plenty of rocky cliffs, beautiful views, and exhilarating climbs. Jersey only has Traditional/Adventure Climbing, which means all protection must be placed and removed by each party – so I'll definitely have to book a tour with a local adventure company rather than go it alone, but luckily there are loads to choose from.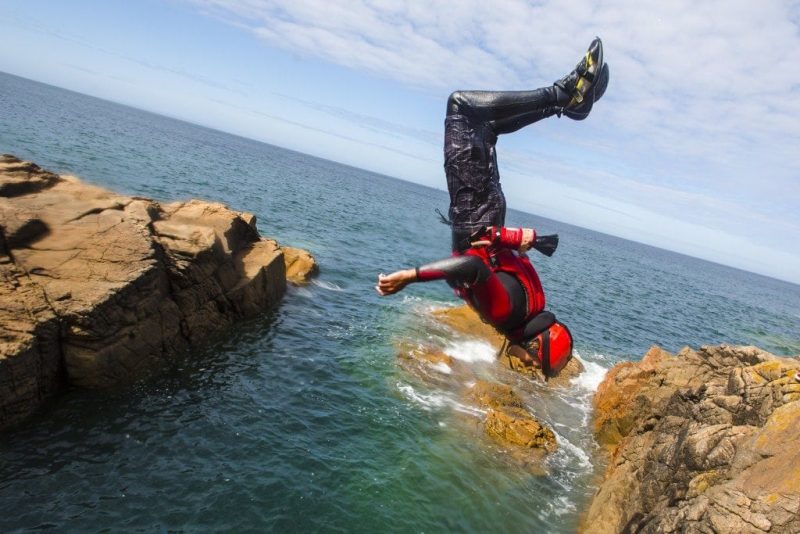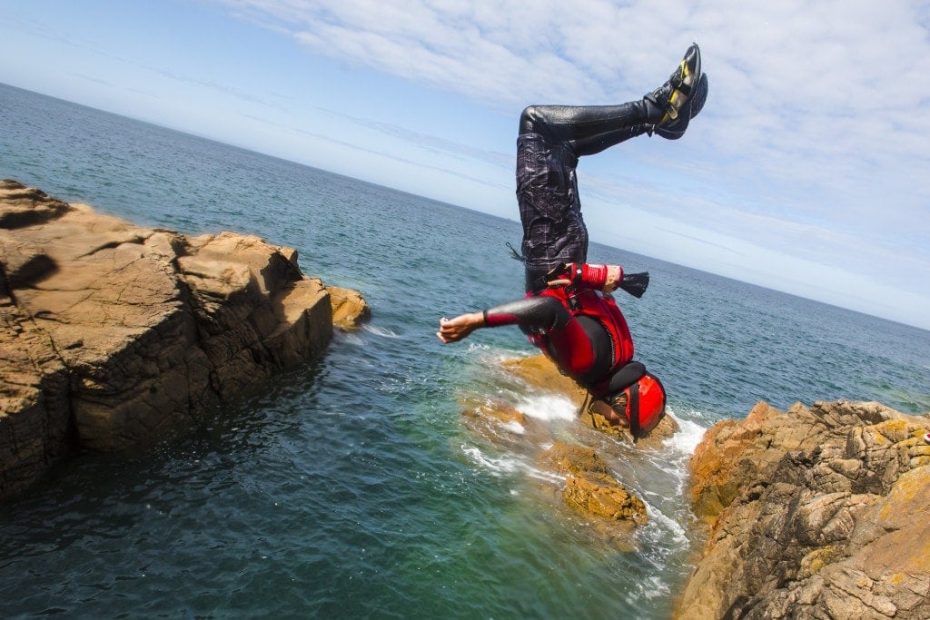 Local Tip: Kevin, from The Jersey Rock Climbing Club, was able to give me some insight into the best climbs on the island:
The best place for climbing is on the North West tip of the island, 'Grosnez'. The best crag is the "The Pinnacle' and would be up there with any UK sea cliff, as it is superb Granite.

More accessible would be 'The Dangle Dell' also at Grosnez and a favourite for easy access and a wide variety of difficulty from beginner to expert.
LUNCHTIME
The Channel Islands, home to incredible local produce – including Jersey Royals, asparagus, oysters, and beautifully creamy dairy products – are a foodie's dream come true, with amazing local restaurants and a fabulous blend of British and French cuisine. If I make it over to Jersey in the next few weeks, I'll be able to make the most of Tennerfest; an enormous food festival across the islands which runs from 1st October to 11th November. Over 100 restaurants are taking part in Jersey alone, offering a range of great value fixed price menus starting from just £10.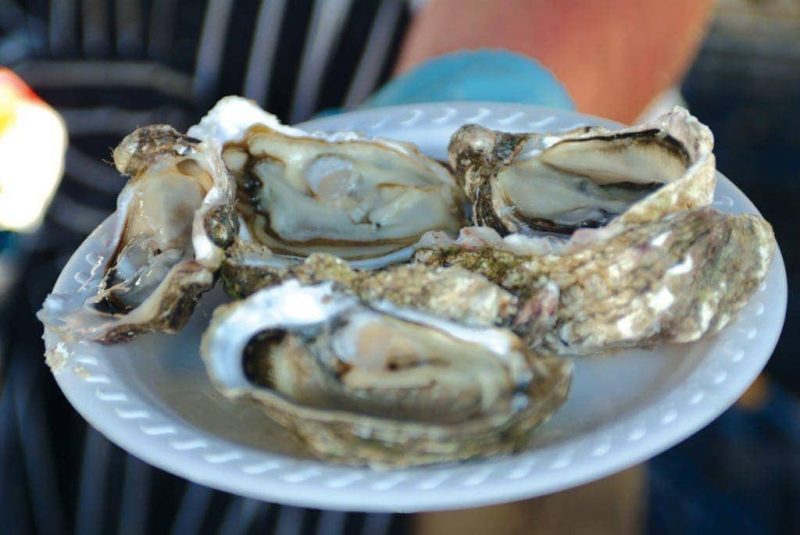 Local tip: Local music teacher Nicole told me lunchtime is the best meal to make the most of the offers, as most restaurants get booked up quickly for the dinnertime menu.
AFTERNOON
Keeping the theme of local fare going, if I can time my visit with the Faîs'sie d'Cidre (cider festival) on the 17th and 18th October I'll definitely make the most of that. Celebrating the island's rich heritage of cider making, the festival has traditional cider making demonstrations and live music throughout the weekend. There's also a whole load of fab local food and products on hand, from Jersey Beekeepers to bread making demonstrations, with plenty of food stalls in between.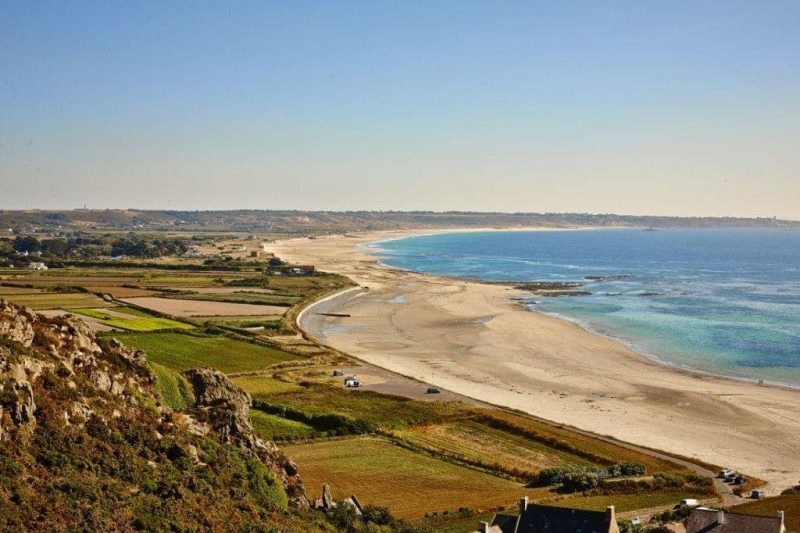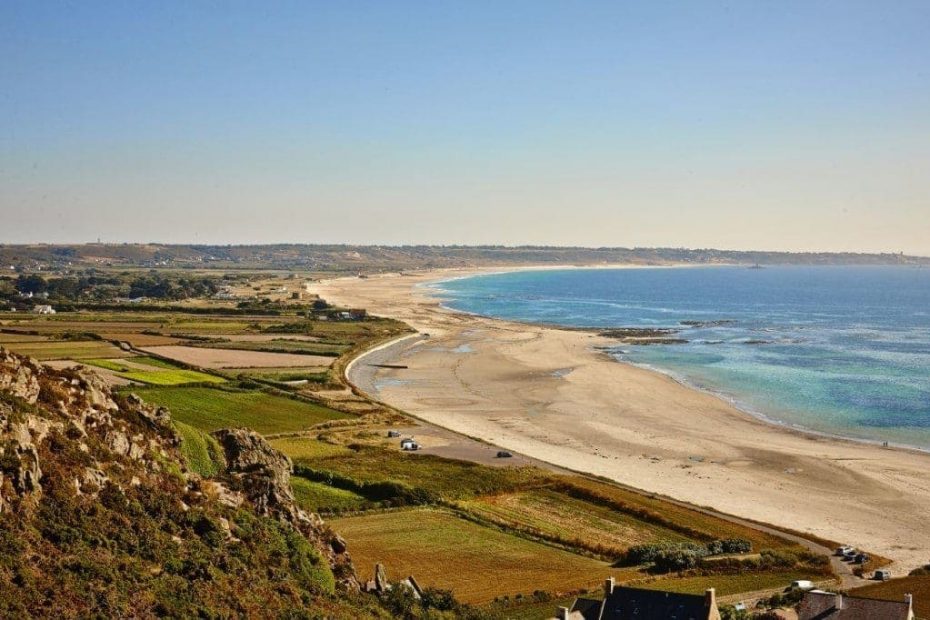 Suitably indulged, there'll hopefully be time to head down to the adventurous West Coast for the rest of the afternoon. Home to Jersey's new Coastal National Park, this is the perfect area for wildlife spotting, including tons of sea birds as well as Jersey's native green lizards. Wide bays and rocky headlands make the west coast a great place for a walk, and I'd love to try my hand at a bit of bushcraft with the coastal foraging walk in St Ouen's Bay from local tour company Wild Adventures. Learning about edible plants, seaweeds and shellfish with a local expert before cooking them over a beach fire – it's a perfect way to finish a day of adventure in Jersey.
Local Tip: Ending the day on the West Coast puts me in the ideal spot for watching one of Jersey's spectacular sunsets. Locals agree that the best place to watch is from La Corbière, the most south-western point of the island. This rugged and rocky spot, with it's picturesque white lighthouse, is extremely photogenic at any time of the day – and offers an exceptional view at sunset!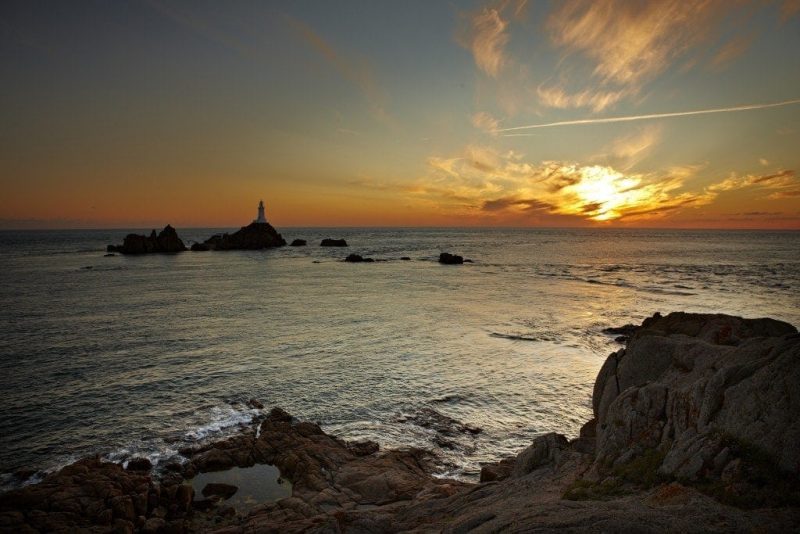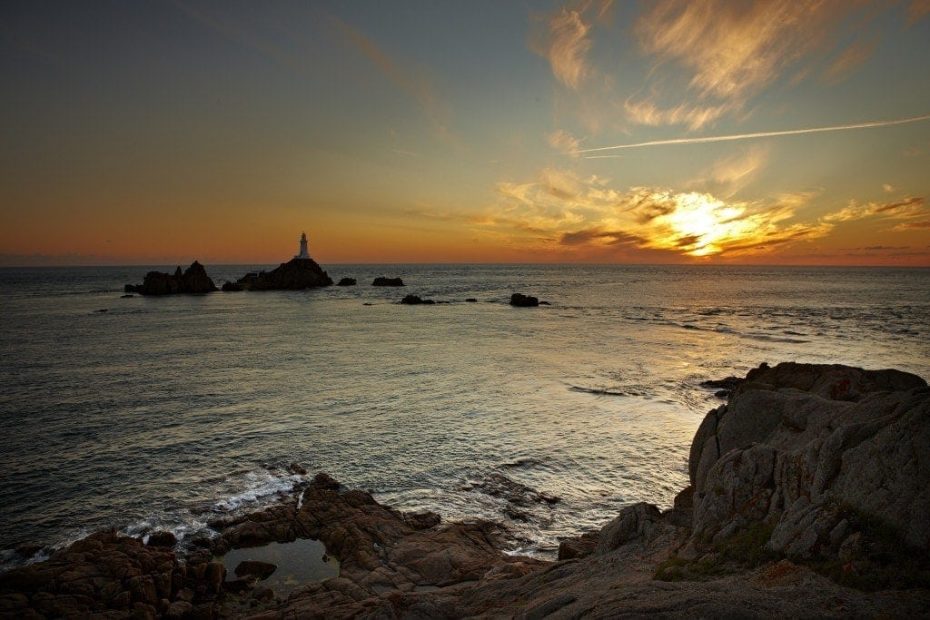 DINNERTIME
If there's any room left after all that grub, I'd love to visit the popular restaurant Mark Jordan at the Beach. Sister to the Michelin Star awarded Ocean Restaurant at the Atlantic Hotel and run by the same head chef, Mark Jordan at the Beach has plenty of awards of it's own, including a Michelin Bib Gourmand for good food and good value for money, two AA Rosettes, and an entry in the Tatler Restaurant Guide 2014. Offering unrivalled views, top-quality food made using locally sourced ingredients, and a relaxed atmosphere – this gorgeous restaurant looks like the perfect place to round off a day in Jersey.
AFTER DARK
The Channel Islands are considered one of the best places in the UK to star-gaze, and while the nearby tiny island of Sark may take the award for darkest skies, Jersey is also a fantastic place to enjoy the heavens on a clear night. A friend of mine told me about Jersey Organic Yurts recently and I've been dying to try them out, so of course my dream itinerary ends with stargazing through the steam-bent skylight of my very own private yurt, traditionally made from ecologically-sourced wood. Surely the most adventurous way to spend a night on the island!
Local Tip: According to local astronomers, the north of the island is the best place to view the night sky, since it's the least populated area and therefore the least light polluted.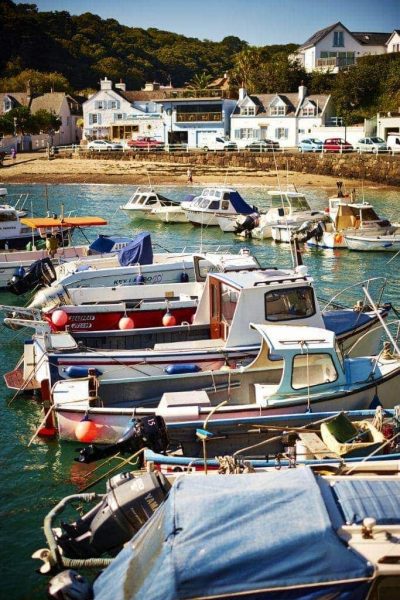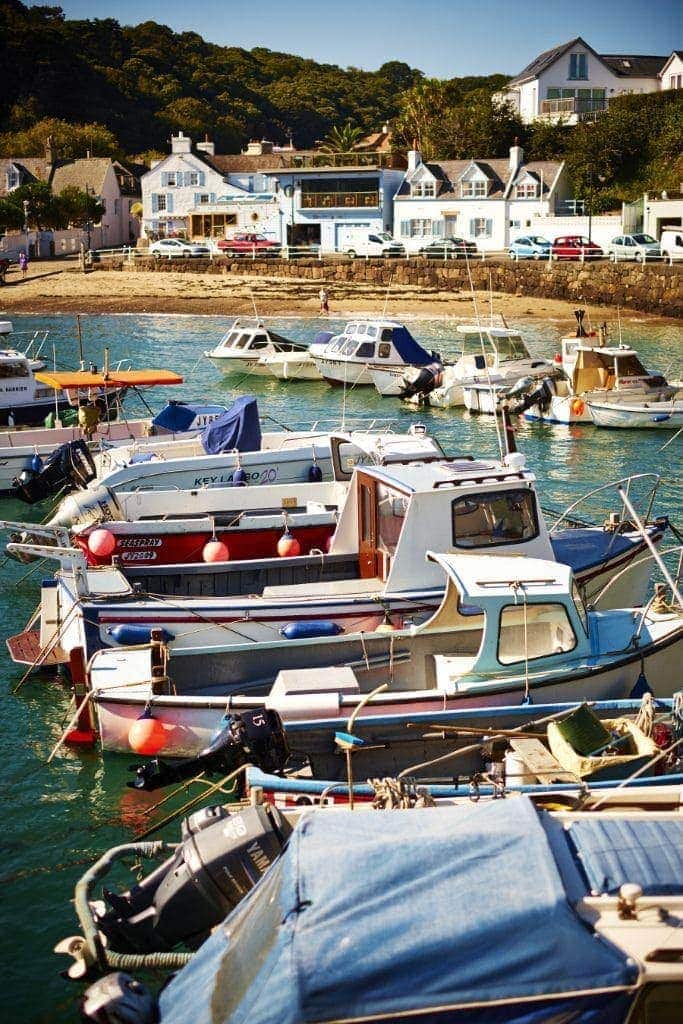 That's probably enough for one day – but there's still so much more to see and do in Jersey. With choice surfing, excellent hiking and biking routes, beautiful beaches for walking, rock pooling and swimming, and all kinds of sports from boating to paragliding, this pretty island in the English Channel is the perfect place to spend a few fabulously active days this Autumn. Now, let me just look up the ferry times…
If you've ever visited Jersey and have a great recommendation for when I finally make it there – please leave a comment. I'd love to hear from you!